update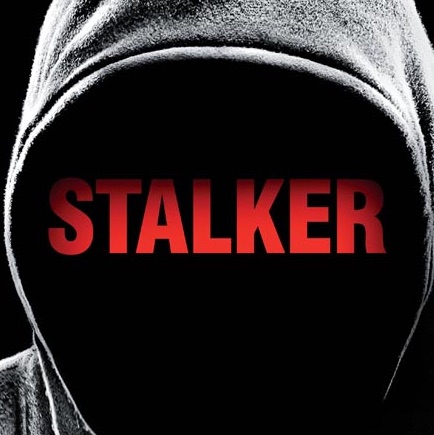 Season 1
Wednesday, October 1st, 2014

1: Pilot

LAPD's Threat Assessment Unit's Lt. Beth Davis and Det. Jack Larsen search for a stalker with an affinity for fire. Also, Beth meets with an exasperated college student who claims his former roommate is aggressively harassing him.

Wednesday, October 8th, 2014

2: Whatever Happened to Baby James

Beth, Jack and the TAU investigate after a teenage girl has a stalker break into her house, but quickly realize that she is not the one being targeted. Meanwhile, Perry pays Beth an unsolicited visit at work.

Wednesday, October 15th, 2014

3: Manhunt

When a bride is shot by a sniper during her wedding ceremony, Jack and Beth are called in to determine if her stalker has come back to haunt her.

Wednesday, October 22nd, 2014

4: Phobia

Beth and Jack investigate an attack by a stalker who preys on his victims' phobias. Meanwhile, Beth learns a friend is seeing someone who, unbeknownst to both women, has ties to her.

Wednesday, October 29th, 2014

5: The Haunting

While investigating a series of eerie threats, the TAU team discovers the victim's house has a creepy history and is believed to be haunted. When the danger turns deadly, they spend Halloween night searching a wild costume party looking for a perpetrator long believed to be dead.

Wednesday, November 5th, 2014

6: Love Is a Battlefield

After a series of alarming occurrences befall a wealthy philanthropist, the TAU investigates her beleaguered ex-husband and his much younger girlfriend. Meanwhile, Amanda threatens to reveal Jack's dark past.

Wednesday, November 12th, 2014

7: Fanatic

The TAU investigates the home of a young actress after she is frightened by an obsessed fan. Meanwhile, Beth receives an unsettling personal letter and Perry gains more access into her life.

Wednesday, November 19th, 2014

8: Skin

When a man's quiet suburban neighborhood and home are vandalized and his family is terrorized, he is forced to reveal his nefarious past to secure protection from the TAU.

Wednesday, November 26th, 2014

9: Crazy for You

A psychiatrist believes he is being stalked by a suicidal patient, but the TAU unravels a tangled mystery exposing the suspect and the great lengths he has undertaken to terrorize his victim. Also, Beth's private investigation into her own stalker leads to a stunning revelation.

Wednesday, December 3rd, 2014

10: A Cry for Help

After a series of harrowing attacks befall two seemingly random victims, the TAU desperately searches for a connection between them before the elusive stalker strikes again.

Wednesday, December 10th, 2014

11: Tell All

A high-profile athlete's estranged wife is terrorized as her scandalous memoir is about to be published, and the TAU must investigate a long list of potential suspects to find the real perpetrator. Also, Beth finally reveals the painful details of her past

Wednesday, January 14th, 2015

12: Secrets and Lies

After the Mayor is victimized by a stalker, the TAU must determine if he is being harassed by one of his angry constituents or if a scandalous secret from his past is coming back to haunt him.

Wednesday, January 21st, 2015

13: The News

After a violent break-in at a popular anchorman's home, Beth and Jack immediately investigate his previous stalker, but quickly learn it is a far more convoluted case. Meanwhile, Perry gets more insight into Beth's past.

Wednesday, January 28th, 2015

14: My Hero

Beth and Jack must diffuse the threat against a female lifeguard and her loved ones when she becomes the obsession of a mysterious stalker.

Wednesday, February 4th, 2015

15: Lost and Found

When a popular high school coach claims he was attacked by a student with a crush on him, Beth and Jack investigate. Meanwhile, Ray brings Perry into his plans to destroy Beth.

Wednesday, February 11th, 2015

16: Salvation

When a young woman is harassed by a mob of people, Beth and Jack realize they are dealing with a rare case of group stalking. Also, Ray escalates his plan to isolate Beth from her closest allies.

Wednesday, February 18th, 2015

17: Fun and Games

Beth's former stalker goes on a terrifying and deadly rampage targeting her inner circle as he methodically moves in on her.

Monday, April 27th, 2015

18: The Woods

Beth desperately fights for her life after her deranged stalker drags her to a remote cabin in Ojai, leaving Jack and Janice to frantically search for clues to their location. Also, the TAU waits for updates on Ben's prognosis after he was shot.

Monday, May 11th, 2015

19: Love Hurts

Beth must make a tough decision about her future with the LAPD, while the TAU team investigates a suspect who could be linked to a string of recent murders. Also, Vicky's ex-husband, Will, surprises her at work, prompting her to reveal to Beth the real reason she returned to Los Angeles.

Monday, May 18th, 2015

20: Love Kills

Beth, Jack, Vicky and the rest of the TAU team continue their search for a serial killer, and Vicky learns some startling information about her ex-husband.