update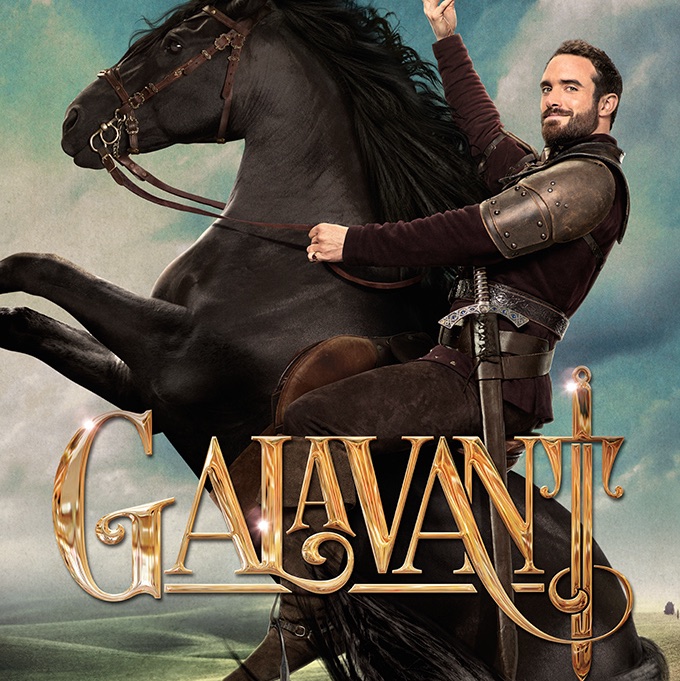 Season 0
Sunday, December 14th, 2014

1: The Making of a Comedy Extravaganza

Behind the scenes of the making of "Galavant."

Monday, December 22nd, 2014

2: The Galavant Showcase
Season 1
Sunday, January 4th, 2015

1: Pilot

When heroic, charming and handsome Sir Galavant loses his true love, the beautiful Madalena, to evil King Richard's wealth and power, he falls into a deep and drunken despair. Just as our hero hits rock bottom, Princess Isabella shows up with a quest to save her kingdom, defeat the despicable King Richard, and provide an opportunity for Galavant to reclaim Madalena. Galavant is off to become a hero again and strike a blow for true love.. but first, Galavant has to fit into his old hero pants.

Sunday, January 4th, 2015

2: Joust Friends

Galavant enters a jousting tournament against a boastful rival, Sir Jean Hamm, to test his return to heroic form (and win some much-needed traveling money and a really nice rooster). But it quickly becomes clear that Galavant is a long shot to win. Meanwhile, King Richard asks Gareth to help him become a bit more macho so that Madalena won't despise him quite so much.

Sunday, January 11th, 2015

3: Two Balls

A visit to Sid's hometown reveals he has not been truthful about his career path. While Galavant and Isabella back up Sid's stories, King Richard decides to throw a ball to cheer up the people of Valencia.

Sunday, January 11th, 2015

4: Comedy Gold

An encounter with land-bound pirates forces Galavant, Isabella and Sid to learn how to get over their petty squabbles and work together. Meanwhile, King Richard tries a new tact to win Madalena's love.

Sunday, January 18th, 2015

5: Completely Mad... Alena

As our heroic trio finally approaches Valencia, they find shelter and doo-wop among local monks who have taken a vow of singing, led by Confessional Monk. Madalena, frustrated with King Richard, decides to take matters into her own hands with her own devious plot involving the besotted Chef and her winsome handmaiden, Gwynne.

Sunday, January 18th, 2015

6: Dungeons and Dragon Lady

While Galavant struggles with the realization about his true love, King Richard goes on a voyage of self-discovery thanks to a potion from the magician, Xanax. As Galavant draws closer to the woman he really loves, an emboldened King Richard starts to assert himself, just as his meaner, elder brother returns—Kingsley.

Sunday, January 25th, 2015

7: My Cousin Izzy

Thinking about being in a relationship, Isabella wants Galavant to try to impress her parents with attentive small talk, but he's confident that breaking everyone out of prison will impress them and save them from certain death. Galavant gets his opportunity for a hero moment when King Richard challenges his brother to a duel and needs a champion to fight for him.

Sunday, January 25th, 2015

8: It's All in the Executions

Galavant enlists King Richard in a plot to kill Kingsley before the duel… but ends with a drunken whimper. Will Gareth kill King Richard in the duel? Will Galavant rescue everyone? Will Madalena find a new "boy toy?" The answers are very different from what you expect.
Season 2
Sunday, January 3rd, 2016

2: World's Best Kiss

Galavant and Richard see a fortune teller who is able to connect Galavant to Isabella using a crystal ball. Isabella receives Galavant's "call" as she is plotting her escape from Hortensia. Unfortunately, it's a "bad connection," and Isabella hears only every other word. She is devastated by the call, but Galavant believes it went well. He promises to return to her as soon as he drops Richard off at his castle. The only problem is that Richard's castle seems to have disappeared.

Sunday, January 3rd, 2016

1: A New Season aka Suck It Cancellation Bear

Bad advice results in Galavant and the crew being shipwrecked, and they end up traveling by foot in order to get back to Richard's kingdom. Later, Galavant and King Richard find themselves at The Enchanted Forest Pub in West Hollow-wood where they are forced into working there by the owner who sees Galavant in a different light. Meanwhile in Valencia, Madalena rules as Queen, and Gareth demands his due when he is announced as King, with Sid as his assistant. Elsewhere in Hortensia, Isabella is imprisoned in her jewel box by her 12-year-old cousin as her parents prepare for their wedding.

Sunday, January 10th, 2016

3: Aw, Hell, the King

Desperate to raise an army and storm Hortensia, Galavant and King Richard return to his former castle to find the village thriving, now that they've found democracy. The discovery leads Richard to have an identity crisis now that his people don't need him. Galavant uses a town hall meeting to recruit fighters from the village, but the volunteers are in short supply. In Hortensia, an evil wedding planner named Wormwood poisons Isabella's mind with an enchanted tiara, intent on making her help him take over the kingdom. Meanwhile, Madalena threatens Sid with death unless he helps Gareth overcome his guilt-ridden nightmares about betraying Richard.

Sunday, January 10th, 2016

4: Bewitched, Bothered, and Belittled

While continuing their quest to gather an army, King Richard discovers that he has a connection to Roberta, the beautiful warrior who volunteered to help. Galavant plays matchmaker. Madalena is invited to the Basikobitcz party - the "it" girls of the kingdom - and can't wait to be accepted into their group. The party is not what she expected, and, when she returns home, she discovers that she has feelings and does not like her new emotion. Gareth cheers her up with a present while Chef tries to convince Gwen that their lives are better in Hortencia. Under Wormwood's spell, Isabella is in full wedding-planning mode.

Sunday, January 17th, 2016

5: Giants vs. Dwarves

Galavant is fed up with Richard after he trades the Jewel of Valencia for a dragon and travels to find the giants on his own. They are not at all what he expected but are willing to help under one condition – he must help them defeat the dwarves. When they met face to face, Galavant is in for not one but two surprises. Roberta steps in to help bring both men to their senses and attempts to resolve the issues between the dwarves and giants. Gareth tells Sid about his feelings for Madalena. Sid warns Gareth against confessing his feelings, but he is determined, which ultimately leads to a dangerous situation for one of the men. Woodworm sends Isabella to Princess Jubilee's palace to hand deliver her invitation to her wedding. Things don't go as planned especially when the crown on Isabella head is accidentally broken,

Sunday, January 17th, 2016

6: About Last Knight

Just as their travels hit a new low, Galavant, along with Richard and Roberta, stumbles upon his father, Sir Arnold Galavant. While Richard prepares for battle by training at Arnold's knight school, Galavant learns a few things about the man who abandoned him as a child. Madalena tries to make Gareth's birthday the best day ever, but his idea of a fun time is getting into a bar fight. Isabella returns to Hortensia and banishes Woodworm. Sid, now a wanted man in Valencia, flees to the Forest of Coincidence where he meets Woodworm. Their chance encounter sparks an evil plan. Sid stabs someone with his sword.

Sunday, January 24th, 2016

7: Love and Death

Richard, Roberta and Sid rush the fatally wounded Galavant to a healer named Neo of Sporin, who has a magic potion that could save Galavant's life. While waiting for Galavant to recover, Roberta admits she likes Richard and they almost share a tender moment. Later, Neo produces an army for Galavant... but the soldiers turn out to be zombies. Meanwhile, Madalena finally shares her true feelings with Gareth, who is shocked. As they march on Hortensia, the unlikely duo make a decision about their relationship.

Sunday, January 24th, 2016

8: Do the D'DEW

As the battle between Hortensia and Valencia begins, Isabella and the Jester are ready to surrender; but when Isabella hears Madalena's demands, she can't accept them. She returns to the Hortensia camp and rallies the troops to fight with whatever they can find. Against Gareth's wishes, a frightened Madalena turns to Wormwood who teaches her the evil magic of the "Dark Dark Evil Way" or D'DEW. Meanwhile, Richard and Roberta finally take their relationship to the next level, but as they're about to leave for battle, Roberta makes an important decision. Galavant finally figures out how to motivate his Zombie army while Sid runs away.

Sunday, January 31st, 2016

9: Battle of the Three Armies

In their war against Valencia, all hope seems lost for Isabella and the people of Hortensia until Galavant arrives with his zombie army. Meanwhile, Gareth abandons Madalena after he realizes that she betrayed him and is learning (and using) the Dark Dark Evil Way.

Sunday, January 31st, 2016

10: The One True King (To Unite Them All)

Under Madalena and Wormwood's spell, the zombie army revolt against Galavant and company, until Sid arrives with an unlikely army of his own. Galavant, Gareth, and Sid's army battle the Zombies while Isabella fights Madalena. Meanwhile, Richard goes after Wormwood, who attacks Tad Cooper, which provokes Richard to perform a (nearly) heroic act. Elsewhere, Gareth tries to reason with Madalena, but she is driven to learn how to use her newly acquired dark magic. At the end of the day, who will get their happily ever after.