update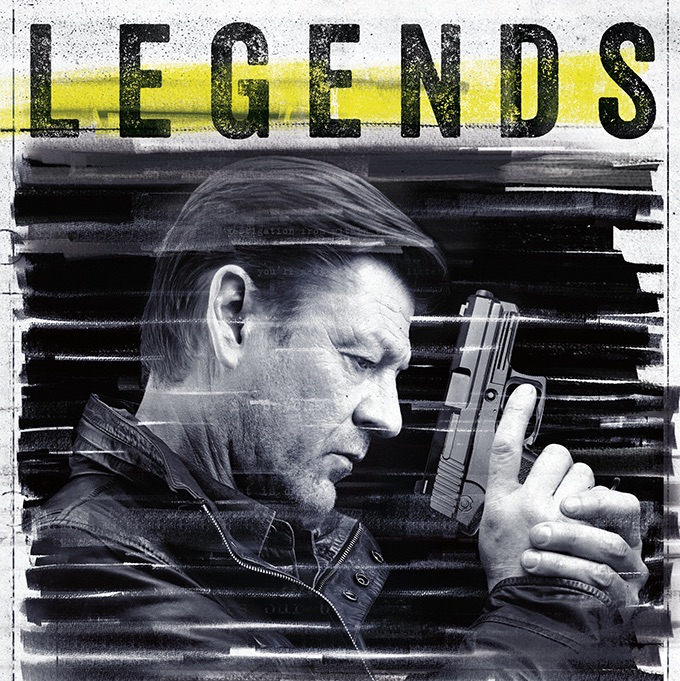 Season 1
Wednesday, August 13th, 2014

1: Pilot

A deep-cover operative named Martin Odum, who has an uncanny ability to transform himself into a different person for each job. But his own identity comes into question when a mysterious stranger suggests that Martin isn't who he thinks he is.

Wednesday, August 20th, 2014

2: Chemistry

When a high school chemistry teacher and his family are kidnapped, DCO takes the case because the teacher is a former chemical weapons engineer for the Russian Army, hidden by the CIA in the Witness Protection Program. Martin, Crystal and Troy Buchannan go undercover to infiltrate the Chechen mob, rescue the family and stop the production of the deadly gas.

Wednesday, August 27th, 2014

3: Lords of War

Martin assumes the legend of Dante Auerbach, an international arms dealer known as the 'Lord of War', in order to track the sale of VX gas, and rescue kidnapped chemist, Richard Hubbard. He makes contact with beautiful arms dealer Ana Paulanos, the right hand of a mysterious Chechen mobster, 'The Colonel'.

Wednesday, September 3rd, 2014

4: Betrayal

The Colonel and Ana Paulanos are captured by DCO when they sell Martin a briefcase of VX that turns out to be bogus. In response, one of The Colonel's followers releases real VX on a crowded bus, threatening more attacks if The Colonel and Ana aren't released.

Wednesday, September 10th, 2014

5: Rogue

Martin is put on leave after the confrontation with The Colonel. He begins looking into his own past and The Stranger's assertion that 'Martin Odum' is a legend. This off-book investigation leads him to a mysterious smuggler in Houston who may have the answers he needs. Martin assumes the legend of a Southern outlaw in order to infiltrate the smuggling operation and get close to Dobson.

Wednesday, September 17th, 2014

6: Gauntlet

Martin takes Kyle Dobson into custody in the aftermath of a shoot-out with the smuggling crew. But when Dobson is wounded, Martin is forced to get him medical attention at a Houston Hospital. Dobson's mysterious employer, The Verax Corporation, sends a team of professional hitmen to retrieve Dobson, forcing Martin to take his prisoner on the run in a frantic escape back to Los Angeles.

Wednesday, September 24th, 2014

7: Quicksand

Martin returns to DCO after the events in Houston and is presented with the case of a threat to assassinate a visiting Saudi Prince. The investigation leads Martin and Rice to a beautiful and charismatic female rights activist.

Wednesday, October 1st, 2014

8: Iconoclast

Martin stays in legend as journalist Sebastian Egan to exonerate Hani Jabril and find the real assassins of Prince Abdullah. DCO is forced to pursue the investigation 'off book', ultimately leading Martin into his most dangerous stand off yet.

Wednesday, October 8th, 2014

9: Wilderness of Mirrors

Martin manages to escape from an interrogation and finds out that Sonya and Aiden have been abducted. As he looks for them, he learns more information about his past.

Wednesday, October 8th, 2014

10: Identity

Martin finds out that Verax could be plotting an assassination. He is also kidnapped and makes a stunning discovery about his own identity.
Season 2
Monday, November 2nd, 2015

1: The Legend of Dmitry Petrovich

Martin Odum is a fugitive, hiding out in present day London and wanted by the FBI for a crime he did not commit. He can't remember his life prior to an injury he suffered in the Iraq War, so he's searching for clues about his true identity with the help of CIA agent Nina Brenner. Meanwhile, in 2001, FBI agent Curtis Ballard and his Czech Police partner, Gabi Miskova, launch an investigation into a Russian gangster named Dimitry.

Monday, November 9th, 2015

2: The Legend of Kate Crawford

In present day London, Martin is finally able to make contact with Ilyana Crawford, a woman who may be linked to his past. Unable to get answers from her, he turns to her teenage daughter, Kate, who is in search of her own identity. In 2001 Prague, Dmitry is on a mission to locate a wanted war criminal believed to be connected to the Chechen gangsters. But Dimitry's handler is concerned that his infiltration techniques may be crossing the line.

Monday, November 23rd, 2015

3: The Legend of Curtis Ballard

It's a race against time as Martin searches for Kate in Paris. He's convinced the peaceful protest she's attending may turn violent at the hands of her friend Ifti, a boy with radical beliefs. In 2001 Prague, Dmitry discovers that the key to getting close to Doku Zakayev may not be his brother Tamir, but instead Doku's wife, Ilyana. In 1991 Lithuania, a younger Ballard is involved in an incident that will affect the rest of his life.

Monday, November 30th, 2015

4: The Legend of Ilyana Zakayeva

Kate becomes a fugitive in modern-day Paris, so Martin puts her into hiding. Meanwhile, Ballard unearths information that could lead him to Martin and Ilyana asks Dimitry for a dangerous favor in 2001 Prague.

Monday, December 7th, 2015

5: The Legend of Terrence Graves

Kate is offered a deal by Nina and an MI6 agent in modern day Paris, to Martin's chagrin. Meanwhile, Ballard convinces the FBI to allow him to take down Martin, Ilyana is enlisted as an operative in 2001 Prague and Terrance's secrets emerge.

Monday, December 14th, 2015

6: The Legend of Tamir Zakayev

Martin prepares Kate for a dangerous job; Gabi confronts the intelligence agents about Martin Odum. In 2001 Prague, Ballard and Gabi discover Dmitry has a vulnerbility and in 1984, Alex is recruited for a distinquished position.

Monday, December 21st, 2015

7: The Second Legend of Dmitry Petrovich

Martin fears Kate has been abducted; Gabi discovers that Blazek may have a connection to Tamir; in 2001 Prague, Ballard and Gabi use questionable methods to threaten Dmitry and in 1985 Alex suspects Terrance has resorted to ruthless tactics.

Monday, December 28th, 2015

8: The Legend of Doku Zakayev

Martin goes back to work for Tamir; Gabi confronts Blazek about his secret dealings; Kate is held prisoner in the President's compound in Chechnya and in 2001 Prague, Dmitry tries to convince Tamir to earn General Arsanov's trust.

Monday, December 28th, 2015

9: The Legend of Gabi Miskova

Martin and Nina search for Tamir's associates in hopes of getting some answers; two Chechen assassins put a deadly plan into action

Monday, December 28th, 2015

10: The Legend of Alexei Volkov

Martin makes a deal with the Russians to rescue Kate; Gabi struggles to make a decision about her husband; in 2004, Dmitry asks one last favor of Terrance; in 1972, the last pieces of the puzzle to understanding Martin Odum's identity are revealed.