update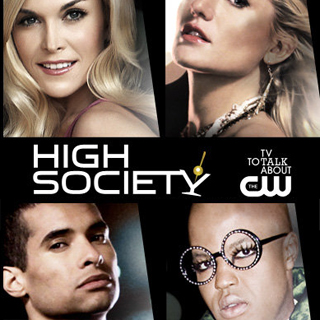 Season 1
Wednesday, March 10th, 2010

1: She's Flying Solo

In the midst of scandal and scrutiny, Park Avenue Princess Tinsley Mortimer gives up her Upper East Side address for a Midtown loft as part of her high-profile divorce. Tinsley's sister, Dabney Mercer, moves in with socialite bad girl Jules Kirby, and New York City "It Boy" Paul Johnson Calderon lobbies for money from his trust fund. Meanwhile, an AIDS benefit after-party turns into a disaster with NYPD arriving at the scene.

Wednesday, March 17th, 2010

2: Prince Un-charming

Dabney and Alexandra throw Tinsley a "Single's Shower" where her mother, Dale, makes things awkward. Paris Fashion Week finds Tinsley with a German prince who may not be what he seems. Jules battles with the hotel staff.

Wednesday, March 24th, 2010

3: Plus One

Tinsley tries to dig up dirt on her ex-husband while new-on-the-scene Devorah Rose plots her rise up the social ranks. A fancy benefit turns into a farce when Dale crashes the event and demands an audience with Tinsley's date, "The Prince."

Wednesday, March 31st, 2010

4: Page Sixed

Tinsley drops by the factory to check on her new handbag line while Paul Johnson Calderon finds himself at the center of a new "Page Six" scandal. Dale does some investigating on the Prince and his royal relations. The New York City Opera opens with a socialite snubbing. The cast also includes Dabney Mercer, Jules Kirby, Alexandra Osipow and Devorah Rose.

Wednesday, April 7th, 2010

5: The War is On

Paul Johnson Calderon celebrates his return to the spotlight with an antagonizing gift for Jules Kirby, whose bad behavior at the hotel has put her in danger of eviction. Devorah Rose stirs up tabloid trouble with a declaration of war. Tinsley travels to the historic mansions of Newport, Rhode Island to make amends with her mother (Dale Mercer). The cast also includes Alexandra Osipow

Wednesday, April 14th, 2010

6: The Uninvited

Tinsley's rival Devorah Rose throws a party for the launch of her new bikini line, and drinks and tempers fly when an uninvited Jules arrives. Paul reconnects with Tommy. Tinsley reacts to Devorah's interview in NY Magazine. The cast also includes Dabney Mercer, Dale Mercer and Alexandra Osipow.

Wednesday, April 21st, 2010

7: Retail Therapy

Tinsley pitches her handbags to New York City. Things get serious when Paul Johnson Calderon and male model Tommy spend some quality time together. Dale goes on a date. The cast also includes Dabney Mercer and Alexandra Osipow.

Wednesday, April 28th, 2010

8: Last Call

A sex scandal threatens Paul and Tommy's relationship; Devorah's trip is stalled by customs; Tinsley, Dabney and Dale rally together at a party.