update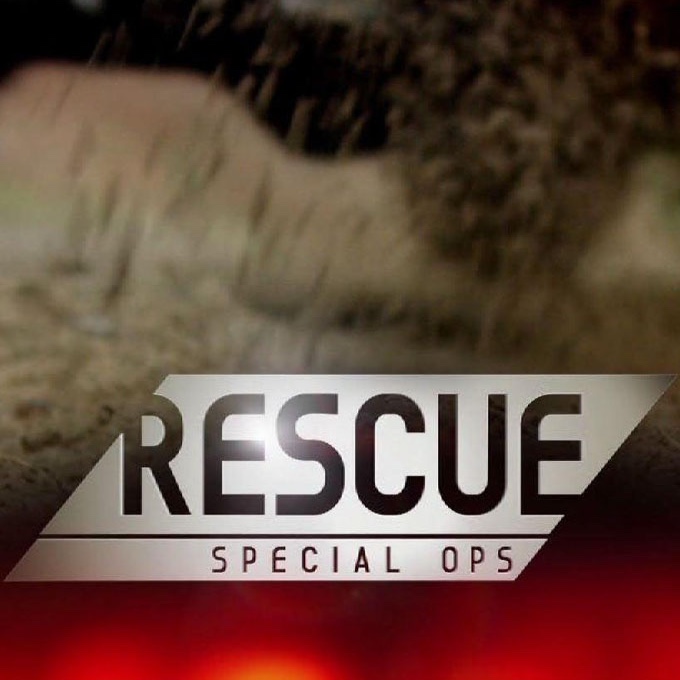 Season 1
Sunday, August 2nd, 2009

1: Rescue in the Blue Mountains

Two teenagers have gone missing overnight from a school camp in the Blue Mountains. Did they run away? Or is there something more sinister afoot? Rescue Special Ops are called in to do a sweep of the rugged terrain and they discover one of the teenagers, shaken and cold. But he can't, or won't, say what happened to his girlfriend. And that's not the only secret the Mountains are hiding.

Sunday, August 9th, 2009

2: Thrillseekers

An adrenaline junkie taunts the Rescue team with a series of deadly stunts. Meanwhile, Lara risks her life to save thrill seekers from a flooded stormwater drain, and Dean is caught in the middle of an extortion racket after the high-rise rescue of an exotic dancer.

Sunday, August 16th, 2009

3: Fire in the Cross

Jordan's shady past returns to haunt him when his best mate is accused of murder. Then, Dean and Lara take extreme action to rescue a crime boss from his firebombed nightclub, with deadly results. Elsewhere, a friendly bet between Rescue and the Fire Brigade exposes their naked rivalry.

Sunday, August 23rd, 2009

5: Ferry Disaster

When a boat skipper goes missing after a tragic ferry accident, Dean becomes obsessed with finding him — dead or alive. Heidi vows to uncover the identity of a mysterious young "Jane Doe" who died suddenly after a ferry disaster. Meanwhile, Dean and Chase face some home truths when their father introduces his sexy young girlfriend.

Sunday, August 30th, 2009

4: Deathbed Confessional

When a serial rock-thrower causes a fatal car crash, the team is determined to bring him to justice. Then, Chase risks his career to grant a mother's dying wish, while a potential recruit to the Rescue team has a dangerous obsession with Lara.

Sunday, September 6th, 2009

6: Building Site Conspiracy

Jordan is caught in a web of sex, lies and sabotage following a bizarre accident at a building site. Michelle faces the toughest day of her career as she deals with a string of disasters.

Sunday, September 13th, 2009

7: Luna Park

Heidi's life is thrown into chaos when she makes a chilling discovery at a fun park rescue. Jordan helps save the life of a serial rapist — but have the police got the wrong man? Dean rescues an old flame, sparking a hot new romance.

Sunday, September 20th, 2009

8: ATM Bandits

Dean and Lara pursue a gang of incompetent ATM ram-raiders, with explosive results. Vince and the team battle to rescue Dean and Chase's father from a building site accident. Michelle fears the worst when Head Office launches an investigation into the Unit.

Sunday, September 27th, 2009

9: Rave

A freak accident causes havoc at an illegal rave party. Chase ignores Dean's warnings about his obsessive new friend, and Lara suspects Hamish is having an affair.

Sunday, October 4th, 2009

10: Eco-Warriors

An explosion in a shopping centre sees Rescue Special Ops reunite with the Firies to get panicked shoppers to safety. But there's a little boy missing, and locating him becomes a top priority for Vince. When an environmental activist group (ECO) takes responsibility for the explosion, one of the frightened shoppers overhears the word 'bomb', and causes major panic. Things are further complicated when a steroid abusing, gym junkie has a heart attack in the car park and Heidi and Chase have to save him. Meanwhile newly single Lara rescues a man stuck on a balcony and is given a small boost by his flirting. But their day isn't over yet. Another ECO activist glues himself to a pole in order to spread the message. And when Lara and Jordan go to rescue some passengers stuck in a lift, they discover an attractive young activist Caitlin, who succeeds in getting her message across to just one person - Jordan. And Lara realises that it might not be so great being single after all.

Sunday, October 11th, 2009

11: Bride in the Balloon

A wedding turns to tragedy when the bride is trapped in a hot air balloon. Dean suspects sabotage when a series of life-threatening accidents hits the Rescue team and Michelle is blackmailed by a hi-tech stalker.

Sunday, October 18th, 2009

12: First day as Team Leader

Lara's first day as Team Leader goes horribly wrong when a hoax emergency puts the team in danger. Vince and Michelle are terrorised by an intruder at Rescue HQ and Heidi is jealous when Jordan flirts with a sexy bushwalker.

Sunday, October 25th, 2009

13: Lara's life is in danger

Rescue faces its most extreme emergency yet when an oil tanker is involved in a massive accident. Dean realises Lara's life is in danger from a violent stalker. Can he rescue her in time? It's Lara's wedding day, but does she have cold feet?
Season 2
Monday, June 28th, 2010

1: Enemy Mine

Dean and the team are back, and they risk their lives to save a miner trapped in an underground disaster. Michelle fears for her team's safety when Vince uncovers a criminal conspiracy at the gold mine, and Vince is tempted by a lucrative job offer to leave Special Ops.

Monday, July 5th, 2010

2: A Day in the Death of Dean Gallagher

A jetskier causes an explosion at a marina fuel depot, with deadly results for Dean. Passions ignite during a turf war between Rescue and a glamorous firefighter, and Chase's love life takes an unexpected turn.

Monday, July 12th, 2010

3: Locked In

The team is caught in a deadly child custody dispute after rescuing a family from a car crash. Heidi's quest to become a chopper pilot takes a nosedive, and Chase helps Bingo get justice after he is conned by an old schoolmate.

Monday, July 19th, 2010

4: Jordan's Choice

Returning from a surfing safari, Jordan attends a cliff-top bus crash and is forced to make a fateful choice over whose life to save. Vince uses all his romantic charm to catch a con woman during a date, and Lara has the last laugh after Dean supports her husband's decision to buy a motorbike.

Monday, July 26th, 2010

5: Shock Jock

A massive explosion rips through the A-list party of an infamous breakfast radio host. Michelle takes extreme action when the rivalry between Chase and Bingo starts to affect their work.

Monday, August 2nd, 2010

6: Thicker Than Water

After risking their lives to save a missing kayaker, the team is hunted down by a murderous drug addict in a deadly game of cat and mouse. Also, Jordan and Heidi discover a secret drug lab in a national park.

Monday, August 9th, 2010

7: Find My Baby

Dean is obsessed with finding a missing child after a freak car accident. Chase wins more than gratitude when he saves his counsellor, Emma, from a violent patient. A dispute over a winning lottery ticket threatens to wreck Jordan and Heidi's friendship.

Monday, August 16th, 2010

8: Street Legal

Vince fears for his son's life when a vigilante begins targeting illegal street racers. Jordan's shady past as a champion drag racer has unexpected benefits for the team, and Dean feels under siege when Lara and Anika become friends and start sharing his secrets.

Monday, August 23rd, 2010

9: Out of the Ashes

Michelle risks the future of Rescue when she covers up a sex scandal involving a government minister. The team uncovers a trail of arson and murder while rescuing guests from a luxury hotel, and Dean learns the heartbreaking truth about his girlfriend Anika.

Monday, August 30th, 2010

10: Rock Stars

The heat is on Rescue to locate a missing rock star after a disaster at a music festival. Jordan fights to help Heidi fulfil her dream of becoming a Rescue chopper pilot.

Monday, September 6th, 2010

11: Off the Rails

Chase uncovers a deadly conspiracy at an underground train disaster, Dean and Lara get an unexpected shock while searching for a man lost in subway tunnels, and Vince makes a startling confession while helping a suicidal man.

Monday, September 13th, 2010

12: One for the Money

Lara finds herself the target of organised crime after rescuing a charming con man from a plane crash, and Chase and the team are plagued by bad luck while treating the survivors of a light plane crash in remote wilderness.

Monday, September 20th, 2010

13: Crazy Love

Michelle and her baby are kidnapped, sparking a desperate manhunt and rescue for Dean, Vince and the team. Michelle receives the DNA tests on her son. So who is the father? Chase suffers a painful injury during a high rise rescue.
Season 3
Monday, May 30th, 2011

1: Ambushed

The team is threatened with the introduction of Lifeblood, a privately owned rescue organisation trying to take over their business. It leaves the entire team on edge, in fear of losing their jobs and their future in rescue work.

Monday, May 30th, 2011

2: Fearless

Rescue attends an MVA involving a truck and a BMW. Dean and Chase attempt to free trapped Tyler, a stressed-out share trader who's more worried about making a morning meeting than any injuries he may have acquired. But his crush injuries look serious, and Dean and Chase doubt his chances of survival.

Monday, June 6th, 2011

3: True Romance

After receiving a panicked call from a man lost in a foggy ravine, Rescue are flying blind as they try to reach him. Meanwhile, Chase, Jordan and Heidi struggle to find Katie, and the LifeBlood chopper tasked with helping them is useless.

Monday, June 6th, 2011

4: Secrets and Lies

When a young girl, Lily, is found trapped on a crumbling cliff ledge by the ocean, Rescue call for the Lifeblood chopper - only to find that the ballsy pilot is none other than Heidi.

Monday, June 13th, 2011

5: Him or Me

The private lives of Rescue are in turmoil. Lara struggles to cope with her marriage break-up, while Chase hides a debilitating shoulder injury, worried that coming clean could cost him his job.

Monday, June 13th, 2011

6: Demon Days

The team is called out to a Gay Pride rehearsal, where dancers have been trapped under an overturned float.

Monday, June 20th, 2011

7: Man in the Machine

Due to his shoulder injury, Chase takes over Vince's normal role at the station while Vince heads into the field responding to a routine man-in-a-machine run

Monday, June 20th, 2011

8: The Game

Rescue is called out to free a trapped garbo from his garbage compactor, but during the rescue, they discover a woman on the ledge of a nearby office building who looks like she is about to jump.

Monday, June 27th, 2011

9: It's Not the Fall That Kills You

Called to a high-rise office to rescue a general manager and his assistant when their late-night tryst goes horribly wrong, Rescue are shocked to discover the real reason for the GM's heart attack.

Monday, July 4th, 2011

10: Stolen

Swinging by her office early one morning, Michelle interrupts an intruder photocopying Rescue documents. In the ensuing foot chase, the intruder is sideswiped by a car.

Monday, July 4th, 2011

11: In Deep

The team rescue Tan, an injured rock fisherman who doesn't speak English. Jordan goes up with the man to the Lifeblood chopper, piloted by Heidi. They soon learn what the man was trying to say another man is stuck on the cliffs.

Monday, July 11th, 2011

12: Break Out

The Rescue team attend an overturned bus on a lonely stretch of bush highway, only to discover it is full of female prisoners.

Monday, July 18th, 2011

13: The Dunes

The team are testing out their new quad bikes on the Kurnell dunes when they come across a critically injured boy, Shaun, in a smashed-up dune buggy.

Monday, July 25th, 2011

14: Chemical Brothers

When a light plane strays into city airspace and can't be contacted, Rescue is dispatched to trail it in the event of an emergency.

Monday, July 25th, 2011

15: The Carter Redemption

Wrapping up from a rescue, Heidi and Jordan are looking forward to some secret time alone, but the Gallagher boys intervene.

Monday, August 1st, 2011

16: Storm Chaser

Wind buffets the Patrol as Heidi and Jordan race to rescue a storm chaser, Ed, trapped in his upturned car. However, the wind hampers their rescue and threatens to send the car over a cliff.

Monday, August 8th, 2011

17: Art Attack

Rescue are stretched thin having responded to an incident at a large art gallery where a cleaner has launched himself from the mezzanine and impaled himself on a valuable steel sculpture below. Around the same time a woman has wedged her car into an adjoining alley.

Monday, August 15th, 2011

18: Missing Pieces

The Rescue unit attends an MVA involving one Helen Hillerstrom, who reveals her son, Oscar, is missing in the Blue Mountains.

Monday, August 22nd, 2011

19: Class of Their Own

The Rescue team are called to a teenage party, where a balcony has collapsed, trapping many. It's chaos on the ground as drunken kids interfere with the rescue and hysterical bleeding teens need to be wrangled.

Monday, August 29th, 2011

20: The Intervention

Rescue search the bush for a missing prospector, Simon Prestwich, but Lara and Dean are distracted when a car crashes on a fire trail.

Monday, August 29th, 2011

21: Bad Company

The Gallagher brothers' boot-camp session on Freshwater beach is interrupted when a kite-surfer is blown against a beachfront condo.

Monday, September 5th, 2011

22: Two Fires

When a truck crashes into a service station, everyone is stretched to the limit dealing with multiple traumas.