update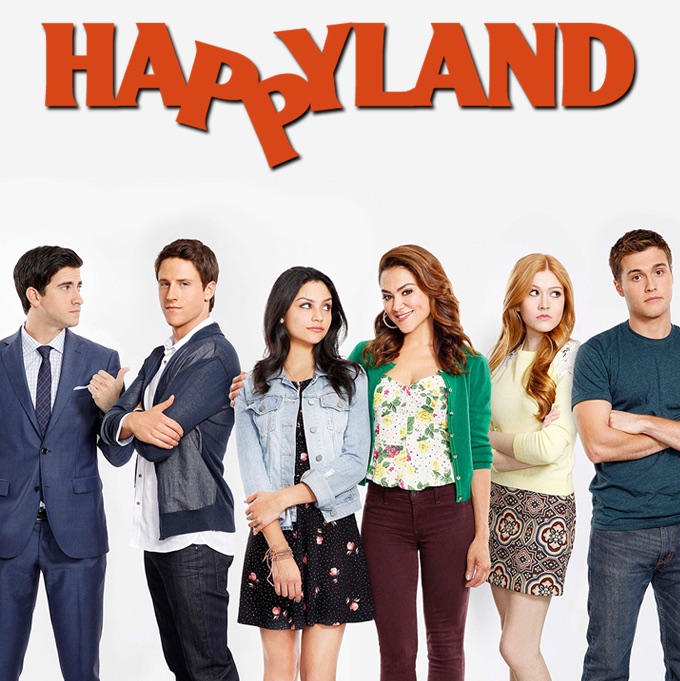 Season 1
Tuesday, September 30th, 2014

1: Pilot

James Chandler, president of Happyland moves back to the theme park with his family in tow. Lucy is on a quest to get away from the park's manufactured happiness and be part of something real. Elena reveals a secret to Lucy.

Tuesday, October 7th, 2014

2: Price of Admission

Lucy is determined to talk to James Chandler. A house party with in Dazzle (the Happyland owned town) brings a new flirtation in the form of a college intern and a fight with Harper that leaves Lucy reeling.

Tuesday, October 14th, 2014

3: Never Break Character

Lucy and Ian must pass character training together to continue getting paid, and with a looming eviction Lucy is highly motivated Ian however is not.

Tuesday, October 21st, 2014

4: Park Maintenance

At an employee only night in Happyland, Lucy is on an emotional rollercoaster after catching Harper with Ian. Though her attempts to repair her Happyland family fail, a new crush Noah might take the pain away.

Tuesday, October 28th, 2014

5: Repeated Infractions

Lucy and Noah's first night out becomes an unwelcome double date when they run into Ian and Harper.

Tuesday, November 4th, 2014

6: Disorderly Conduct

Noah make weekend plans to visit his college, but Elena forbids it. Meanwhile Will and Ian bond over their shared suspicion that Noah might not be the prince charming he's claiming to be.

Tuesday, November 11th, 2014

7: Leave of Absence

Will and Lucy consider the true nature of their relationship. A Chandler family friend holds a super fan wedding at the park, but an unexpected guest throws a wrench in Elena and James' budding romance.

Tuesday, November 18th, 2014

8: Your Happyland Family

It's the big 4th of July parade in Happyland, but a natural disaster puts a damper on the festivities, forcing everyone underground and all the drama to the surface.