update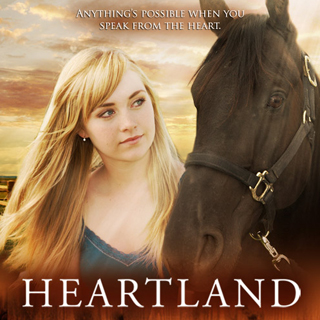 Season 1
Monday, March 20th, 1989

1: The Tornado

The Staffords refuse an offer from an agribusiness representative. A tornado hits the farm.

Monday, March 27th, 1989

2: B.L. Moves Out

B.L. and Tom have a fight and B.L. runs from the house. Johnny goes skinny-dipping.

Monday, April 3rd, 1989

3: Johnny Goes to California

Johnny falls in with the cool 17 year olds who convince him to sneak out of the house to a Lincoln nightclub. Meanwhile, Grandpa is belittled and walks out of the house. Unfortunately, Johnny is arrested wearing a dress and must face his friends and school. Grandpa misses the kids and decides to return home after spending time with a lover.

Monday, April 10th, 1989

4: Gus Sees a Dead Guy

Monday, April 17th, 1989

5: Girl Wrestler

Monday, April 24th, 1989

6: Life and Death

Casey thinks she is pregnant. Johnny goes deer hunting.

Monday, May 1st, 1989

7: The Sky Is Falling

Monday, May 8th, 1989

8: Dog Story

Monday, May 22nd, 1989

9: No Place Like Home

Tom attends an auction. B.L. accompanies Kim on her trip to New York City to apply to Juilliard.

Monday, June 12th, 1989

10: The Wild One

Tom and B.L. have to share a bed when they go for a trip to Kansas. Johnny buys an old motorbike.
Season 10
not specified

0:

Sunday, October 2nd, 2016

1: There Will Be Changes

As Amy and Ty prepare for parenthood, they work together to resolve a dangerous pregnancy issue. Meanwhile, Georgie may be forced to give up something she loves when a demanding new Extreme Team coach arrives on the scene. Then, Lou has to decide whether she should tackle a new business venture that may take her away from the Heartland family. When Jack and Mitch work together with the herd, Tim is not ready to be pushed aside. And Georgie and Adam find the perfect way to celebrate an anniversary.

Sunday, October 9th, 2016

2: You Just Know

Amy and Ty work to resolve a dangerous pregnancy issue. Georgie's Extreme Team practices start back up. Tim confronts Mitch. Lou makes a decision about a new business venture.