update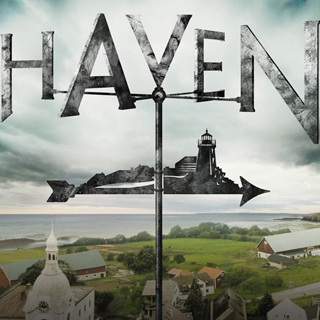 Season 0
not specified

21: Making of Haven

Behind the scenes, interviews, on location, and the making of Haven

Wednesday, September 5th, 2012

13: Escape to Haven: Are You Troubled?

"Are You Troubled?" is the one of the first two instalments of the webseries Escape to Haven.

Wednesday, September 5th, 2012

14: Escape to Haven: Don't Worry

"Don't Worry" is one of the first two instalments of the webseries Escape to Haven.

Monday, September 10th, 2012

15: Escape to Haven: Escape to Haven

"Escape to Haven" is the third installment of the webseries Escape to Haven.

Wednesday, September 12th, 2012

16: Escape to Haven: We Are the Guard

"We Are the Guard" is the fourth installment of the webseries Escape to Haven.

Friday, September 14th, 2012

17: Escape to Haven: The Cleaner

"The Cleaner" is the fifth installment of the webseries Escape to Haven.

Monday, September 17th, 2012

18: Escape to Haven: The Soldier

"The Soldier" is the sixth installment of the webseries Escape to Haven.

Wednesday, September 19th, 2012

19: Escape to Haven: The Recruit

"The Recruit" is the seventh installment of the webseries Escape to Haven.

Friday, September 21st, 2012

20: Escape to Haven: The Father

"The Father" is the eighth and final installment of the webseries Escape to Haven.

Friday, September 12th, 2014

1: Origins: Witches (1)

Sunday, September 28th, 2014

2: Origins: Witches Are (2)

Friday, October 10th, 2014

3: Origins: Witches Are Born (3)

Friday, November 7th, 2014

4: Origins: Native (1)

The war of 1812 rages on. British Forces at fort York, Ontario prepare for an imminent American offensive.

Friday, November 21st, 2014

5: Origins: Native Breaks (2)

Friday, December 5th, 2014

6: Origins: Native Breaks Free (3)

Tuesday, September 15th, 2015

7: Origins: Lovers (1)

Wednesday, September 30th, 2015

8: Origins: Lovers Conquered (2)

Wednesday, October 14th, 2015

9: Origins: Lovers Conquered All (3)

Wednesday, November 11th, 2015

10: Origins: Trust (1)

Wednesday, November 18th, 2015

11: Origins: Trust Kills (2)

Wednesday, November 25th, 2015

12: Origins: Trust Kills Fear (3)
Season 1
Friday, July 9th, 2010

1: Welcome to Haven

FBI agent Audrey Parker travels to the town of Haven to investigate the death of an escaped prisoner who fled to his hometown. She soon discovers the man's death is merely the tip of a very large iceberg of supernatural phenomena.

Friday, July 16th, 2010

2: Butterfly

Audrey remains in Haven to investigate her mother's connection to the Colorado Kid, but ends up working with Nathan to determine the cause of a mysterious series of incidents that involve butterflies and otherworldly phenomena centered on a angry reverend, his passive daughter, and her foster son.

Friday, July 23rd, 2010

3: Harmony

A plague of insanity strikes at a local hospital, causing the doctors to go insane... and the patients to become normal. Audrey and Nathan seek to discover the cause before it spreads further.

Friday, July 30th, 2010

4: Consumed

Haven is stricken by a mysterious plague when animals and plants alike are destroyed by exposure to hydrochloric acid with no discernible source.

Friday, August 6th, 2010

5: Ball and Chain

Young men in Haven start aging at an accelerated rate, and Audrey and Nathan attempt to find the source.

Friday, August 13th, 2010

6: Fur

A series of fatal animal attacks lead Audrey and Nathan to investigate a local woman who supports animal rights. However, they soon discover that while she may not be Troubled, the person responsible is... and Chief Wournos is the next target.

Friday, August 20th, 2010

7: Sketchy

Two mysterious assaults involve crooked businessmen, and sketching charcoal is found at each crime scene. However, the boy the officers suspect is responsible becomes a third victim, leaving them to pursue a new line of investigation.

Friday, August 27th, 2010

8: Ain't No Sunshine

Audrey and Nathan learn of a ghost story that wanders the Haven clinic and takes the lives of sick people before their time.

Friday, September 10th, 2010

9: As You Were

Audrey's surprise birthday party at a local hotel goes awry when a shapeshifter stalks the partygoers, and nobody knows who can be trusted.

Friday, September 17th, 2010

10: The Hand You're Dealt

Nathan and Audrey investigate a series of murders, but the prime suspect insists that she's trying to stop the real killer. Meanwhile, in the aftermath of Duke's revelation, Audrey continues to investigate the Colorado Kid mystery involving her mother.

Friday, September 24th, 2010

11: The Trial Of Audrey Parker

Audrey joins in a friendly game of poker aboard Duke's ship, but the two new players soon lock everyone up and try to find a box that Duke is smuggling. Meanwhile, Audrey's boss arrives in town and demands answers.

Friday, October 1st, 2010

12: Resurfacing

Audrey and Nathan investigate when a gust of wind seemingly throws a woman into a wall following an argument, and the FBI agent suspects some children may have telekinetic powers.

Friday, October 8th, 2010

13: Spiral

As the mysterious cracks spread throughout Haven at an increasing rate, a mysterious criminal returns to Haven and Audrey discovers the secrets of her past and her mother's.
Season 2
Saturday, June 11th, 2011

1: A Tale of Two Audreys

The Biblical Plagues of Egypt strike Haven, while Audrey deals with a woman who claims that she is Audrey Parker and Nathan copes with the death of his father. Meanwhile, Reverend Driscoll begins his plan to take control of Haven and eliminate the Troubled.

Friday, July 22nd, 2011

2: Fear & Loathing

People start seeing their worst fears, and Nathan and Audrey realize that the visions are tied to the theft of a puzzle board that can destroy Haven. Meanwhile, the new Audrey tries to track down the mysterious FBI Agent Howard and learns of his connection to the late Chief Wournos.

Friday, July 29th, 2011

3: Love Machine

While FBI agent Audrey pursues the investigation into the fake Agent Howard, Nathan and Audrey deal with an outbreak of machines with minds of their own... and a desire to kill.

Friday, August 5th, 2011

4: Sparks and Recreation

A mysterious Haven resident may prove the key to helping Nathan and Audrey stop an outbreak of electrocutions. Meanwhile, Duke reluctantly accepts his ex-wife's help finding a way to protect himself from the tattooed man.

Friday, August 12th, 2011

5: Roots

Audrey and Duke invite Chris and Evi along to a wedding at an isolated home... and discover that one of the guests is apparently a Troubled individual with the ability to control plant life.

Friday, August 19th, 2011

6: Audrey Parker's Day Off

Audrey finds herself trapped by time when a repeating cycle of events involving a runaway car lead to the deaths of her loved ones.

Friday, August 26th, 2011

7: The Tides That Bind

An apparent drowning suicide turns up on a Haven beach, and Audrey and Nathan soon discover that he is tied to an enigmatic family compound, and that the family has abducted a local woman's child. Meanwhile, Duke learns that the family is connected to the tattooed man.

Friday, September 2nd, 2011

8: Friend or Faux

A banker hides a dark secret that connects him to a killer hiding in Haven. Meanwhile, Duke helps a young runaway and Nathan discovers that his job is at risk.

Friday, September 9th, 2011

9: Lockdown

When a Troubled individual unleashes a rotting plague inside the police station, the new Chief orders a quarantine... trapping Audrey and the others inside. Meanwhile, Duke confronts Evi about her betrayal of him.

Friday, September 16th, 2011

10: Who, What, Where, Wendigo?

Audrey and Nathan take a search party into the woods to find a missing boy whose disappearance may be connected to the Troubles, and receive some unwanted help from Driscoll.

Friday, September 23rd, 2011

11: Business as Usual

With Nathan's help, Audrey finally locates Lucy Ripley and goes to confront her. Meanwhile, Duke and Dwight join forces to discover what Duke's father Simon left for his son.

Friday, September 30th, 2011

12: Sins of the Fathers

Haven's dead rise from their graves to reveal the town's secrets... and those of Audrey, Nathan, and Duke.

Tuesday, December 6th, 2011

13: Silent Night

Audrey is the only one who realizes that there are Christmas decorations in July that no one else finds unusual. The out-of-season decorations are only a prelude to the bizarre bisection of a surfer and a series of escalating disappearances of people who no one can remember except Audrey.
Season 3
Friday, September 21st, 2012

1: 301

While Nathan and Duke set aside their differences and try to find Audrey, a Troubled individual is plagued by alien abductors.

Friday, September 28th, 2012

2: Stay

Naked savages wander the streets of Haven. While Nathan and Audrey try to determine who they are and where they've come from, Duke convinces the Teagues to let him see the old newspapers and determine who the mysterious "Hunter" is and how he's connected to Audrey.

Friday, October 5th, 2012

3: The Farmer

Audrey and Nathan encounter a bizarre series of deaths suggesting a serial killer, with a unique "trouble", is at work in Haven. Meanwhile, a Boston cop tries linking the town's latest body to similar cases.

Friday, October 12th, 2012

4: Over My Head

Audrey and Nathan investigate a series of strange incidents where the only common factor is a missing woman. Meanwhile, Duke insists on tailing along on the officers' investigation, while the Teagues do some digging on Tommy's background.

Friday, October 19th, 2012

5: Double Jeopardy

A female vigilante stalks Haven's criminals, rendering poetic justice. Meanwhile, Nathan grows closer to Jordan as he attempts to infiltrate the Guard, and Audrey learns more about the bolt-gun killer that is stalking her.

Friday, October 26th, 2012

6: Real Estate

On Halloween night, Audrey, Nathan and Duke become trapped inside a haunted house.

Friday, November 2nd, 2012

7: Magic Hour (1)

While Audrey and Duke track down the Colorado Kid's parents, Nathan and Tommy investigate Troubled incidents involving the resurrection of dead for payment.

Friday, November 9th, 2012

8: Magic Hour (2)

Audrey and Duke return from Colorado. Audrey, Duke and Tommy try to find the woman with the resurrection touch. Meanwhile, the Teagues realizes that the Bolt Gun Killer has tricked them and track the murderer to his real target.

Friday, November 16th, 2012

9: Sarah

A Troubled war veteran sends Duke and Nathan back to 1955. Meanwhile, in the present Audrey tries to deal with an altered timeline where Driscoll's men have taken over the town.

Friday, November 30th, 2012

10: Burned

Facing the looming prophecy of her disappearance in just a few days, Audrey tries to do anything that will alter her fate, but a series of events bring her face-to-face with the Bolt Gun Killer.

Friday, December 7th, 2012

11: Last Goodbyes

When Haven falls into a deep sleep, Audrey must work with the only other person awake in town. Meanwhile, more questions arise about the Bolt Gun Killer.

Thursday, January 17th, 2013

12: Reunion

Nathan and Duke try to help Audrey search for a troubled killer after a string of murders take place at the Haven High School.

Thursday, January 17th, 2013

13: Thanks for the Memories

As Audrey grapples with her fate; at the same time she, Nathan and Duke prepare for a showdown with the Bolt Gun Killer.
Season 4
Friday, September 13th, 2013

1: Fallout

Duke is ejected from the barn and rescued by a young woman; Audrey is missing and the Troubles are worse than ever.

Friday, September 20th, 2013

2: Survivors

As charred bodies are uncovered around Haven, Duke must refocus Nathan to solve the case at hand.

Friday, September 27th, 2013

3: Bad Blood

Nathan and Dwight race to search for the trouble behind a series of exsanguinated corpses; Duke must convince his half-brother to leave Haven before he learns the truth of the Crocker family trouble.

Friday, October 4th, 2013

4: Lost and Found

Nathan and Dwight investigate missing children linked to an ancient legend, while Duke tries to find Audrey by focusing Jennifer's trouble.

Friday, October 11th, 2013

5: The New Girl

Lexie, the new girl in town, joins Nathan on a hunt for a deadly trouble that changes its victims' personalities.

Friday, October 18th, 2013

6: Countdown

Nathan, Duke, and Lexie find themselves in a race against time to find the troubled person responsible for turning people hard as stone.

Friday, October 25th, 2013

7: Lay Me Down

Nathan and Lexie hunt a trouble that attacks Haven's citizens in their nightmares; Duke deals with the nightmare his brother has become.

Friday, November 1st, 2013

8: Crush

A deadly sea trouble threatens to crush the town.

Friday, November 8th, 2013

9: William

Audrey believes the thugs from the barn are holding William as a hostage.

Friday, November 15th, 2013

10: The Trouble With Troubles

Audrey finds herself in a different Haven where troubles don't exist.

Friday, November 22nd, 2013

11: Shot in the Dark

The Seekers follow a monster to Haven; their presence threatens to reveal the town's troubles to the entire world.

Friday, December 6th, 2013

12: When the Bough Breaks

William is determined to convince Audrey of the truth behind her origins; a seemingly unstoppable curse is unleashed.

Friday, December 13th, 2013

13: The Lighthouse

Audrey fights to remain herself as she tracks down William to sever their ethereal connection
Season 5
Thursday, September 11th, 2014

1: See No Evil

Audrey, Nathan and Duke's victory over William feels hollow as they deal with the aftermath of Duke on death's door, Mara in control of Audrey's body, and a strange trouble supernaturally silencing citizens all over town.

Thursday, September 18th, 2014

2: Speak No Evil

Duke struggles to accept Jennifer's death; Nathan searches for some shred of Audrey in Mara's cruel personality; Dwight shoulders the heavy burden of holding Haven together.

Thursday, September 25th, 2014

3: Spotlight

Nathan makes a desperate play to protect Mara from the furious citizens of Haven, leaving Dwight and Duke to deal with a deadly trouble that threatens to burn the town to the ground.

Thursday, October 2nd, 2014

4: Much Ado About Mara

Dwight and Nathan clash over what to do about Mara; Dwight wants her to end the troubles at any cost, but Nathan is convinced that Audrey is in there.

Friday, October 10th, 2014

5: The Old Switcheroo (1)

When Vince and Dave travel to North Carolina, their probing of Dave's past uncovers a body-swapping problem back in Haven.

Friday, October 17th, 2014

6: The Old Switcheroo (2)

Mara capitalizes on the latest crisis, forcing Duke and Nathan to roll the dice to get Audrey back in a dangerous gamble.

Friday, October 24th, 2014

7: Nowhere Man

A paranormal trouble tears Audrey and Nathan apart just after they were reunited.

Friday, October 31st, 2014

8: Exposure

Audrey must call in outside help as she is no longer immune to the troubles and Nathan may be lost forever.

Friday, November 7th, 2014

9: Morbidity

When Audrey and dozens of Haven citizens are affected by a mysterious illness, the symptoms threaten to expose Haven's secrets to a dangerous newcomer.

Friday, November 14th, 2014

10: Mortality

Haven's heroes are torn over how to deal with an inquisitive CDC scientist, who could expose the secret of the troubles to the world, but may be hiding her own dark agenda.

Friday, November 21st, 2014

11: Reflections

Duke's roiling troubles and a new threat to Audrey force them each to seek the help of potentially dangerous allies.

Friday, November 28th, 2014

12: Chemistry

When a trouble drives Haven's citizens to pursue their more primal desires, it takes everyone to keep Haven from coming unglued-distracting them from the menacing storm that is brewing.

Friday, December 5th, 2014

13: Chosen

As Mara'a endgame becomes clear, Nathan and Audrey pursue a plan to stop her once and for all.

Thursday, October 8th, 2015

14: New World Order

Dwight struggles to maintain order when Duke's trouble wreaks havoc around town; at the same time, Audrey and Charlotte work together to drive away a mysterious fog that has everyone trapped in Haven.

Thursday, October 8th, 2015

15: Power

Desperate conditions in Haven lead to a terrified population that's difficult for Dwight to maintain control over; at the same time, Nathan assembles a task force to restore power to the town; and Audrey tries to put an end to the trouble once and for all.

Thursday, October 15th, 2015

16: The Trial of Nathan Wuornos

Dwight and Charlotte work to clear Nathan's name when the citizens of Haven put the lawman on trial. Hoping to buy them time, the brothers Teagues moderate the courtroom proceedings, while Audrey continues her quest to solve the darkness troubles.

Thursday, October 22nd, 2015

17: Enter Sandman

Dwight and Charlotte work on a way to free Audrey from the Sandman's stasis before he can trap her in his mind forever; at the same time, Duke tries to help Darkside Seeker Seth Byrne recover his memories of Haven.

Thursday, October 29th, 2015

18: Wild Card

Charlotte and Audrey work on their new plan to eliminate the troubles, but something seems to be thwarting their attempts, and it's up to Nathan and Dwight to get to the bottom of it. Meanwhile, the Teagues brothers search for the mysterious serial killer who's stalking the streets of Haven.

Thursday, November 5th, 2015

19: Perditus

Nathan receives otherworldly help as he works to track down a terrifying killer; and Duke reaches a crossroads after he has an alarming vision of Haven's future.

Thursday, November 12th, 2015

20: Just Passing Through

Nathan and Vince travel back to the year 1983 in order to discover Croatoan's origins in Haven; at the same time, Duke finds himself in grave danger after being apprehended by a mysterious foe.

Thursday, November 19th, 2015

21: Close to Home

Nathan encounters an old adversary after entering the terrible Void; Audrey and Duke deal with the threat of a newly troubled person who wants revenge; at the same time, Dwight tries to help Vince free Dave from Croatoan's grip.

Thursday, November 26th, 2015

22: A Matter of Time

While Duke tries to convince Hallie to reopen the thinny, Nathan tries to escape from the Void where he and William are trapped. Meanwhile, Dave must consider making the ultimate sacrifice to stop Croatoan.

Thursday, December 3rd, 2015

23: Blind Spot

Plans for building a new barn are complicated when an old trouble brings the Haven Police Station to life. It's up to Audrey and Nathan to find a way to regain control, but their efforts are hampered when a mysterious killer leaves a wake of bodies right under their noses.

Thursday, December 10th, 2015

24: The Widening Gyre

Nathan and Dwight race to rescue Audrey from Croatoan, but the consequences of Duke's dark destiny wreak havoc on their plans. Meanwhile, Vince contemplates an unusual sacrifice.

Thursday, December 17th, 2015

25: Now

Hope of ending the troubles begins to fade as the heroes struggle to rebuild the Barn in the face of mounting obstacles. And while Dwight is tempted by a surprise gift, Nathan finds himself considering a devastating sacrifice.

Thursday, December 17th, 2015

26: Forever

Nathan struggles to return to Haven as Dwight reconsiders his future in the series finale, which also finds Audrey coming to a terrifying decision about how she might finally save the town from Croatoan.