update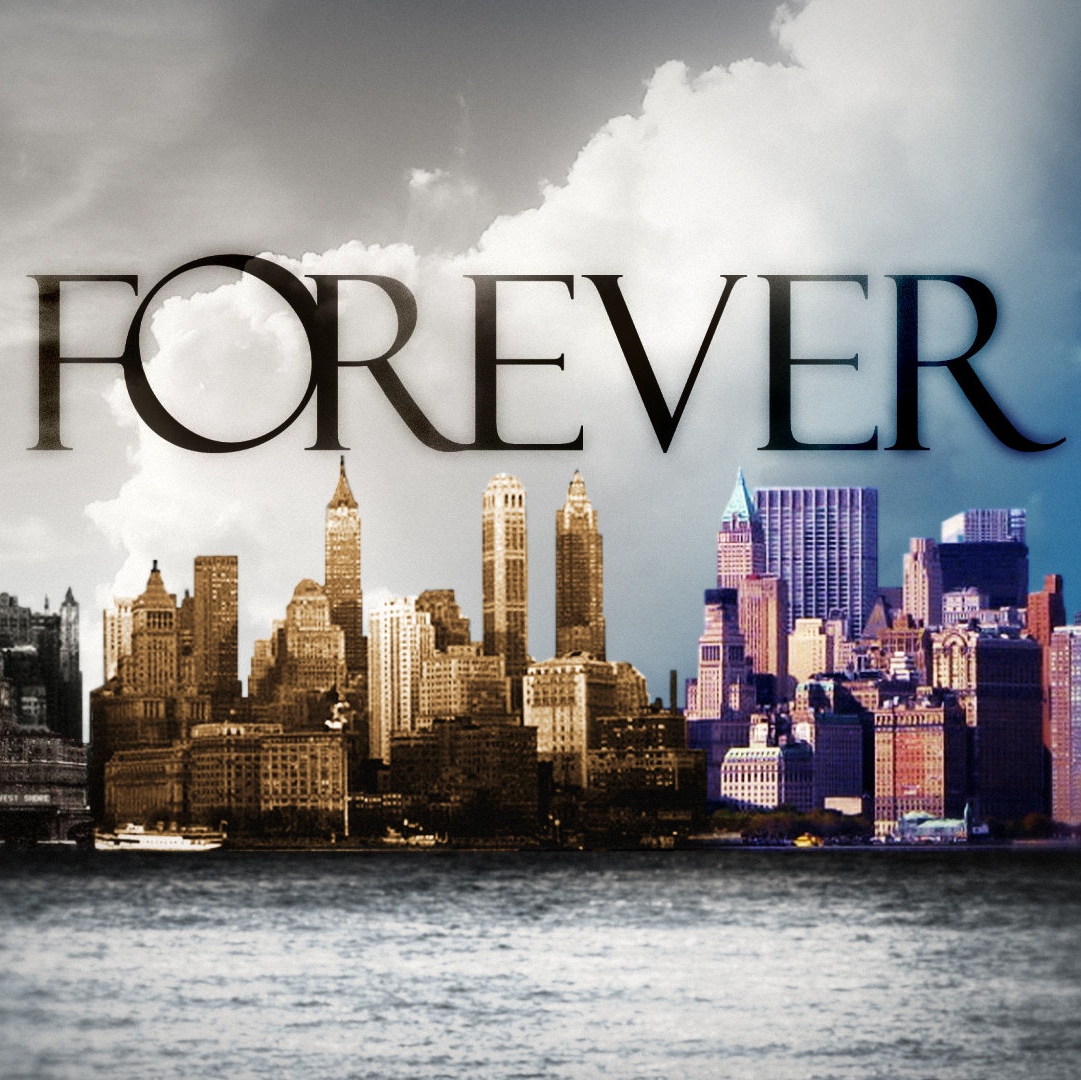 Season 0
not specified

1: Series Trailer

not specified

2: Inside Forever - Henry & Abe

not specified

3: Inside Forever - Henry & Abigail

not specified

4: Inside Forever - Henry & Adam

not specified

5: Inside Forever - Mythology
Season 1
Monday, September 22nd, 2014

1: Pilot

A deadly subway collision is investigated as a New York City medical examiner attempts to discover the truth behind his inexplicable immortality.

Tuesday, September 23rd, 2014

2: Look Before You Leap

Henry and Jo scrutinize the conflicting evidence in a bridge jumper's death to solve the crime.

Tuesday, September 30th, 2014

3: Fountain of Youth

Multiple deaths are caused by a highly sought-after product called Aterna that claims to reverse the aging process. Despite the dangers, Abe is tempted to try Aterna.

Tuesday, October 7th, 2014

4: The Art of Murder

Memories brought on by an investigation into a wealthy matriarch's death torment Henry.

Tuesday, October 14th, 2014

5: The Pugilist Break

A former junkie - now a community activist - turns up dead of an apparent overdose.

Tuesday, October 21st, 2014

6: The Frustrating Thing about Psychopaths

Henry and Jo investigate homicides that mimic those of Jack the Ripper and the Black Dahlia murders.

Tuesday, October 28th, 2014

7: New York Kids

When a young, selfless doctor turns up dead, Henry and Jo plow his privileged past for clues to his murder. Henry is compelled to confront a life-and-death matter that would reveal his secret. Abe discloses a surprise of his own to Henry.

Tuesday, November 11th, 2014

8: The Ecstasy of Agony

Henry explores the fine line between pleasure and pain, both literally and mentally, to solve his next case.

Tuesday, November 18th, 2014

9: 6 A.M.

Harlem's jazz community serves as the backdrop for a musical murder probe dealing with the rights to a legendary jazz hit, '6 A.M'.

Tuesday, December 2nd, 2014

10: The Man in the Killer Suit

Duelling identities of a murdered british aristocrat lead Henry and Jo to investigate New York's wealthy and working class to reveal the killer.

Tuesday, December 9th, 2014

11: Skinny Dipper

When a taxi cab driver is killed with an antique sword, it is just the start of the tangled web the anonymous caller weaves to draw Henry under his influence. But what is "Adam" really after?

Tuesday, January 6th, 2015

12: The Wolves of Deep Brooklyn

Henry returns to work to investigate the murder of a young investor, who happens to be the son of one of Abe's wartime Army buddies. Abe and his Army buddies decide to play detective and solve the case.

Tuesday, January 13th, 2015

13: Diamonds Are Forever

Henry and Jo investigate an ex-con with a connection to Jo's late husband. Henry ends up in jail in 1816 London.

Tuesday, February 3rd, 2015

14: Hitler on the Half-Shell

Is Karl Haas a hero or a traitor and thief? When he ends up in the morgue, it starts an explosive chain of events with Henry and Jo racing to track not just a murderer, but also to solve a decades old notorious art crime.

Tuesday, February 10th, 2015

15: The King of Columbus Circle

What appears to be the dead body of an ordinary old man, turns out to be of royal lineage with an unusual connection to Henry. A familiar scar and radioactive poison point Henry and Jo to the man being an assassinated king in exile. Moreover, a half century earlier, Henry remembers performing an emergency, life-saving operation on a boy while on his honeymoon with Abigail. The boy turned out to be a prince of a tiny crumbling kingdom. Life came full circle as the boy grew up to be a king -- and now, the murder victim lying in Henry's morgue. The mystery deepens when other members of this royal family are poisoned and it is revealed that the king has an heir. Meanwhile, Abe continues to investigate his roots and discovers something amazing about his bloodline.

Tuesday, February 24th, 2015

16: Memories of Murder

The death of a young college woman sends Henry and Jo back to the cultural hotbed that was New York in the 1970s. Murder victim Sarah Clancy's fascination with authentic 70's attire is more than just a fashion statement, it is revealed that she had an unhealthy obsession with the past. The investigation ironically leads Henry and Jo back to college professor Molly Dawes (aka the dominatrix Iona Payne), who taught Sarah in a course on sexual identity. Molly not only agrees to help in the search for the killer, but she and Henry spark a hot, romantic connection. Flashbacks to 1979 reveal Henry and Abigail's struggle coming to terms with their age difference as they try to celebrate their anniversary with a night on the town.

Tuesday, March 3rd, 2015

17: Social Engineering

Henry's secret is jeopardized when he investigates the death of an underground activist.

Tuesday, March 24th, 2015

18: Dead Men Tell Long Tales

When the owner of a treasure hunting salvage company is murdered, the investigation leads Henry and Jo on a chase to find the missing ship's gold and the killer.

Tuesday, March 31st, 2015

19: Punk is Dead

While Jo and Isaac are at a punk rock club, a mummified body is found in the wall.

Tuesday, April 7th, 2015

20: Best Foot Forward

A human foot in a blood-soaked ballet slipper is found in a bin at a theater.

Tuesday, April 21st, 2015

21: The Night in Question

Henry tackles the most important case of his career: the disappearance of the love of his life, Abigail, after she left him. Desperate to find out where she might have gone, Abe, unbeknownst to Henry, secretly contacts Lucas to help find clues to her whereabouts. Already involved in a murder investigation with Jo, Henry involves Lucas and the team of detectives under the guise of searching for "Abe's mother" -- never letting on his own relationship with Abigail. Henry and Abe's anxiety is ratcheted up as one terrifying domino falls after another until Henry uncovers the horrifying details of Abigail's last secret.

Tuesday, May 5th, 2015

22: The Last Death of Henry Morgan

Henry and Adam have been on a long, unrelenting collision course, which is about to come to a head – possibly bringing about one man's death – with only Jo standing in the way. Henry and Jo's murder investigation into a museum worker's death centers on a priceless missing ancient dagger, which not only ended the life of Julius Caesar, but also killed Adam the first time. Meanwhile, Adam knows that there is something that Henry fears more than death – that Jo might discover his mystery. The two men tangle in a tumultuous game-changing confrontation. But at long last, will Jo finally learn about Henry's secret?