update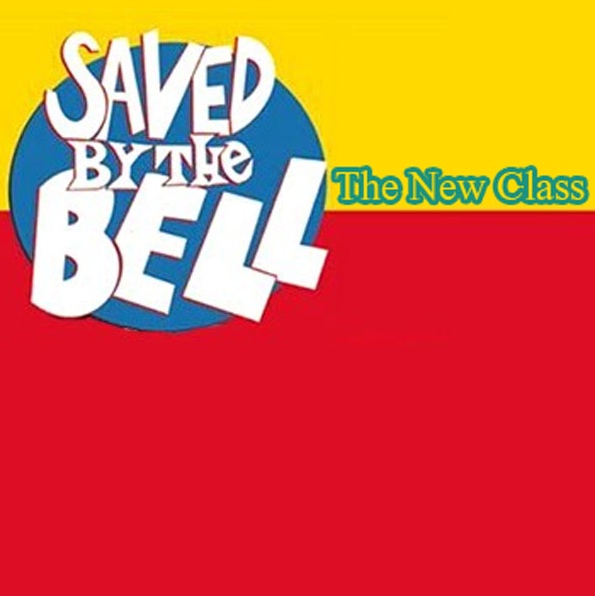 Season 1
Saturday, September 11th, 1993

1: The Date Lottery

A year after the original gang left Bayside High, some new students have arrived--Scott, Weasel, Tommy D., Megan, Lindsay and Vicki. In this first episode, a date auction is held to raise money, but new transfer student Scott Erickson from Valley High persuades Weasel to hack into the computer to switch the date names.

Saturday, September 18th, 1993

2: The Slumber Party

Scott disguises himself as his cousin to sneak into the girls' sleep over.

Saturday, September 25th, 1993

3: A Kicking Weasel

Fed up with being laughed at by the football team, Weasel kicks the soccer net and gets a chance to be on the football team. Scott fixes Megan, Lindsay and Vicki's battle for a single varsity cheerleading spot.

Saturday, October 2nd, 1993

4: Home Shopping

Just before exams, Scott leads the gang on a venture marketing a so-called memory-enhancing drug on a local cable access channel, calling their show the ""Bayside Shopping Network.""

Saturday, October 9th, 1993

5: Love Is on the Air

Scott signs up to get on the air at the school's radio station, hoping to attract the girls. But they all ignore him when they hear Weasel, who is giving advice on love and romance under the name ""Dr. Luv.""

Saturday, October 16th, 1993

6: George Washington Kissed Here

Scott wants Lindsay to play Martha to his George Washington in the school play about the American Revolution, but Tommy D and Vicki are not too happy about the idea.

Saturday, October 23rd, 1993

7: Homecoming King

Chad Westerfield, who has his eye on Megan, and Lindsay are leading candidates for Homecoming King and Queen.

Saturday, October 30th, 1993

8: Belding's Baby

Scott volunteers to babysit for Mr. Belding's son Zack. In order to impress a girl (Ashley), he offers up little Zack for a child modeling job.

Saturday, November 6th, 1993

9: Good-bye Megan

Megan's father, Judge Jones, wants his daughter to leave Bayside High and enroll in a private school.

Saturday, November 13th, 1993

10: Swap Meet

Weasel finds out he has a rare misprinted version of a comic book that is very valuable. After he sells it, Scott tries to get it back so he can sell it himself, buy concert tickets, and take out a pretty new girl, Rachel.

Saturday, November 20th, 1993

11: Weasel Love

Weasel's pen-pal Natalie comes to Bayside and joins the band, as do Scott and Tommy D, hoping to win a trip.

Saturday, November 27th, 1993

12: Tommy A

In order to get a car from his father, Tommy D must receive an ""A"" in either physics or speech. The gang pitches in to help him succeed at this seemingly impossible task. Also, Megan finds herself acting like an airhead over a boy.

Saturday, December 4th, 1993

13: Running the Max

As a class project, some of the Bayside students try their hand at operating the Max, but they nearly run it out of business. Then Scott takes over the management, much to Vicki's happiness.
Season 2
Saturday, September 10th, 1994

1: The Return of Screech

Former Bayside High pupil and current college student Samuel ""Screech"" Powers returns to his alma mater as an administrative assistant to Mr. Belding. A new student from Switzerland, Brian Keller, is attracted to Rachel. Rachel ruins her mom's $700 jacket and the gang helps her come up with a plan to replace it, a plan which makes Screech an unwitting participant.

Saturday, September 10th, 1994

2: All Play and No Work

Mr. Belding and Screech are summer managers at the Palisades Hills Country Club. Screech promptly hires the gang from Bayside to work there for the summer, and they just as promptly incur the wrath of Mr. Harrington, the club's manager. Screech falls for Mr. Harrington's daughter Alison.

Saturday, September 17th, 1994

3: Let the Games Begin

The annual competition pitting the staff of Pacific Palisades Country Club against Mr. Harrington and the guests is coming up. Mr. Belding injures himself, so Screech must take his place in a golf match against Harrington, who is determined to win at all costs. Lindsay and Megan have to teach Tommy D to swim so he can fill a spot on the relay team. Also, Brian has to find a way to convince Rachel to stay at the Club after she learns her college boyfriend, David, won't be coming out for the summer.

Saturday, September 17th, 1994

4: Blood Money

Megan is running a blood drive and while contributing to it, Screech falls for the pretty nurse Penny Brady. Meanwhile the gang needs to find a chaperone for their camping trip. Brian comes up with a scheme to get Screech to do the job, but first he must get him a date with Nurse Brady.

Saturday, September 24th, 1994

5: Squash It

The kids operate a booth at the Bayside Carnival. Bobby is threatened by a bully who likes Megan. For protection, he takes karate lessons from an unlikely teacher--Screech!

Saturday, September 24th, 1994

6: Brian's Girlfriend

In an effort to make Rachel jealous and stop her from thinking about her missing boyfriend David, Brian begins hanging out with the club's pretty tennis instructor, Karen. Also, the Bayside gang competes in a ""tip-athon,"" the winner of which will get double his or her earnings.

Saturday, October 1st, 1994

7: The People's Choice

Screech is looking for more challenging responsibilities, so Mr. Belding makes him faculty advisor for the Bayside Breeze, the school newspaper which needs some livening up. The first big story is about the girls' swim team not being able to go to the tournament finals for lack of money. Screech gives his staff permission to skip Belding's PSAT review and other classes to work on deadline. Mr. Belding has to talk to Screech about him letting students miss so much work. Screech shuts down operations on the paper for a while and leads the PSAT review himself. After the test, the kids trick athletic director Mr. Doyle into admitting how he took money from the girls' swim team for use in other sports.

Saturday, October 1st, 1994

8: Rachel's Choice

Rachel's boyfriend from college David arrives at Palisades Hills. Now Rachel must choose between him and Brian. Also, Screech takes on the task of making a promotional video for the Country Club.

Saturday, October 8th, 1994

9: Belding's Prank

It's Bayside's prank day and everyone is playing tricks on each other. But it's no joke when Belding makes the mistake of inviting the new superintendent to Bayside. He cancels prank day but when no one listens it spells disaster for Belding.

Saturday, October 8th, 1994

10: A Matter of Trust

The male staff is up for bids at the annual charity auction at the Country Club. Rachel, hoping to avoid her recent romantic entanglements, purchases a nerd. Alison buys Brian, making Screech jealous. Megan gets stuck with Bobby. Tommy hopes he and Lindsay don't win the prize, a balloon ride, because he doesn't want her to know he's afraid of heights.

Saturday, October 15th, 1994

11: Tommy the Tenor

Bobby is trying to drum up interest in the glee club. He gets very little response until the girls see the cute music teacher. Meanwhile, it turns out that Tommy D has a great singing voice, but doesn't want anyone to hear him because he's afraid it will hurt his image.

Saturday, October 15th, 1994

12: Christmas in July

Palisades Hills' annual ""Christmas in July"" celebration is here, and Screech, Bobby and Tommy D are worried about what gifts they should get for Alison, Mr. Harrington and Mr. Belding, respectively. Megan protests the swimsuit portion of the Snow Queen pageant.

Saturday, October 22nd, 1994

13: Bayside Story

It's time for the big game between fierce archrivals Bayside and Valley, and it turns out that Megan's new boyfriend is the captain of Valley's football team.

Saturday, October 22nd, 1994

14: Farewell Dance

As the Farewell Dance approaches at the Country Club, Rachel is sad to be leaving and Megan can't find a date. Bobby wants to date Michelle, a rich club member, so he concocts phony stories about his wealth. Screech faces a dilemma when Alison is accepted at the Julliard School of Music while he is set to return to Bayside.

Saturday, October 29th, 1994

15: A Perfect Lindsay

Feeling pressure to live up to an idealized standard, Lindsay goes overboard on her dieting, endangering her health. Also, the TV show ""Club Jam"" is holding a dance contest at Bayside. Brian asks Rachel to be his partner. Brian helps Bobby pair up with Megan, but Bobby has a problem: he can't dance.

Saturday, October 29th, 1994

16: Back at the Ranch

The gang goes to Screech's Uncle's dude ranch. They make friends with his cousin who picked on Screech when they were little. Gold fever hits the gang when they learn about a treasure.

Saturday, November 5th, 1994

17: Wanna Bet?

Screech's Uncle leaves the ranch in care of him and Belding. Soon Belding and Screech start competing. When they fail, they give each other the silent treatment. The gang befriends two older boys who let them win at everything unaware that they are con artists planning their next scam.

Saturday, November 12th, 1994

18: Breaking Up

Lindsay can't afford to buy a birthday present for Tommy, so Brian and Bobby get ahold of the school's video equipment so she can make a video for a present. Meanwhile, Brian's sister Katie, and Tommy are falling for each other. Lindsay and Tommy are looking at the end of their relationship.

Saturday, November 19th, 1994

19: The Class of 2020

The gang is interviewed for a film to go in a time capsule to be opened by the class of 2020. Stories are told via flashback.

Saturday, November 19th, 1994

20: Drinking 101

Mr. Belding leads the kids on a school-sponsored skiing trip. When they get to the lodge, Brian is more interested in hitting the slopes than being with Rachel, and Lindsay meets a college guy she's attracted to. The girls are invited to a frat party, and they go. While there, Lindsay is offered a beer and ends up drinking too much. The boys come looking for the girls and Tommy D starts drinking also. He and a girl he met take off on a snowmobile.

Saturday, November 26th, 1994

21: Feuding Friends

Still at the ski lodge, Tommy D has time on his hands after his accident, and he and Megan start to spend some together. They go out on a date, which makes Lindsay and Bobby none too happy. Rachel and Brian also get caught up in the feuding that follows. Screech is chosen by Ramon-Ramon to be his new model, but he doesn't realize that the famous skiwear designer intends to make a mockery of him.

Saturday, December 3rd, 1994

22: To Cheat or Not to Cheat

Rachel must get a ""B"" on a test or she can't go to the Bayside Ball with Brian. Brian sees a copy of the test and tells Rachel what she should study. She makes the ""B,"" but now she thinks she doesn't have to work hard for good grades. Also, Mr. B is doing a performance evaluation of Screech. Screech enlists the kids to help him look good, but his plans keep backfiring.

Saturday, December 10th, 1994

23: The D Stands for Dropout

Tommy enjoys his mechanic's job at Vince's garage and he's good at it. Vince offers him regular employment. When school starts preventing Tommy from working at the garage as much as he'd like, he drops out so he can work full-time. It's a decision he comes to regret.

Saturday, December 24th, 1994

24: Belding's Prize

Screech forgets to mail in Mr. Belding's application to join a prestigious society of principals, so he enlists the help of James the actor to convince Mr. B that he's been accepted. Also, the gang tries to buy the one millionth burger served at the Max so they can win tickets to the MTV Music Awards.

Saturday, December 31st, 1994

25: Goodbye Bayside (1)

Bayside's 40th birthday celebration is in full swing. Bobby is running for homecoming ""king"" against Rachel, who's running for queen. A millionaire alumnus, J. Walter McMillan, comes to tour the school. He plans to buy Bayside and tear it down for condo construction. The gang are all reassigned to different schools. Screech's work program will come to an end and Mr. Belding will be looking for a job. Screech and the kids resolve to stop McMillan. Screech disguises himself as attorneys for both sides and the gang chain themselves to lockers, but nothing works. The school is slated to be destroyed after the prom.

Saturday, December 31st, 1994

26: Goodbye Bayside (2)

The students are depressed about Bayside's closing and can't get very excited about the prom. Mr. McMillan shows up and says he now plans to tear down the school even before the prom is held. Desperate to stop him, Rachel is disguised as ""Nurse McGillicuddy"" and the kids fake an outbreak of ""Swiss measles,"" for which a phony quarantine is set up. The prom is back on. The gang finds out that Mr. McMillan was a lonely guy at Bayside, with only one friend, a girl named Sandy Bennett. They locate Ms. Bennett but she can't come to Bayside's 40th prom because of a previous engagement with her nephew. The prom has a 1959 theme. Former Bayside High students Lisa Turtle and A.C. Slater show up, then Zack Morris arrives with Ms. Bennett, who it turns out is his aunt. McMillan is reunited with his old friend and she convinces him to abandon his plans to tear down Bayside.
Season 3
Saturday, September 9th, 1995

1: Welcome to Bayside

New transfers to Bayside include three students from arch-rival Valley High: R.J. ""Hollywood"" Collins, head cheerleader Maria Lopez and Ryan Parker, who stole Bayside's mascot the year before. The old gang greatly resents these newcomers. Ryan makes plans to date Lindsay, make Maria the head cheerleader and get R.J. to emcee the Welcome Back dance. The two groups fight so much that Mr. Belding makes them stay on separate sides of the gym at the dance and wear identifying badges. But before the night ends, the enemies all dance with each other. Also, Tommy D. is thinking of how to get back together with his old girlfriend, Lindsay.

Saturday, September 9th, 1995

2: The Love Bugs

Maria and the others are trying to win tickets to the Grungefest from the radio station, but Lindsay wins them on her first try! Tommy has told Lindsay that he wants to get back together with her, so she must choose between him and Ryan. The girls hold a slumber party to help Lindsay decide. Tommy borrows some high-tech communication equipment that Screech has bought for the school and he plans to bug Lindsay's room. Ryan has the same idea, though, and he gets R.J. to help. Eventually all the boys end up hiding in Lindsay's closet or under her bed. A few more misunderstandings occur until Lindsay finally decides to go to the show with Maria.

Saturday, September 16th, 1995

3: Driving School

Maria is getting a car for her 16th birthday, but she's failing Driver's Education. She pleads with Screech to pass her, and he agrees against his better judgment. Meanwhile Ryan needs a car to compete with Tommy for Lindsay. He gets the idea of pooling money to buy one and he recruits Rachel, R.J. and various nerds, jocks and band members to join in with him. When he's still $600 short, he gets a rich kid named Arthur to go in on the deal by using Rachel as bait. Rachel can't stand Arthur and gets mad at the boys for using her. Later, Maria is out driving with her friends when she hits Mr. Belding's parked car. Ryan and the gang use their money to buy an identical car while Mr. B's is being fixed. But the other partners show up and demand to have their turn in the new car. When Mr. Belding shows up and sees all the students piled into what he thinks is his car, he demands to know what's going on. Maria and Screech both own up to their mistakes.

Saturday, September 16th, 1995

4: What's the Problem

Lindsay is nominated for Homecoming Queen, and so is Maria, even though she really doesn't want it, but she soon becomes competitive. Mr. B asks Rachel to help tutor star football player Todd Green to keep him eligible. She finds that Todd can grasp things she tells him very well, but he has great difficulty reading. An attraction develops between Todd and Rachel. Meanwhile, the Homecoming Queen campaign has gotten heated with Ryan and Tommy working for Lindsay and R.J. becoming Maria's manager. The campaign gets dirty when Maria is accused of being a Valley High ""traitor."" Todd fails to complete the test he's been studying for. Rachel tells Mr. B. about Todd's problems. The principal suspects Todd might have a form of dyslexia. Todd is mad at Rachel at first but things get straightened out and Todd passes a verbal makeup test. Lindsay and Maria stop the dirty campaigning and vow that whoever wins will give the crown to the other girl. Who wins? Rachel, as a write-in!

Saturday, September 30th, 1995

5: Air Screech

The gang are all working at Palisades Mall; even Screech and Belding are working at Mr. B.'s brother's sporting goods store. Tommy gets an expensive watch as a gift for Lindsay. Ryan can't afford that kind of competition. R.J. mistakenly spray-paints some athletic shoes at the sporting goods store, but surprisingly, customers like them and want to buy more. Ryan sees the opportunity to make money and soon he has the gang working on making more ""Air Screech"" sneakers to sell. Ryan makes his move on Lindsay. When Mr. Belding finds out about the ""Air Screech"" fraud, he finds a way to teach Ryan and the others a lesson. Tommy goes out with Lindsay while Ryan is stuck at the mall in a chicken costume!

Saturday, September 30th, 1995

6: Big Screech on Campus

Screech takes the gang on a tour of his alma mater, Cal U., where it seems his old fraternity brothers aren't very interested in him, but are interested in the girls. One of the guys, Michael, make plays for both Maria and Rachel. Tommy, Lindsay and Ryan sit in on a psych class and get hypnotized, which results in Lindsay and Ryan being attracted to R.J. and Rachel, respectively, while Tommy goes for...Mr. B! Screech is down about being forgotten by his old buddies, so Ryan concocts a plan to make him popular by pretending that R.J. is a star football recruit. The guys buy this and try to get R.J. to join their fraternity. When R.J. tells them his hero is Screech, they plan to make Screech fraternity president. Screech is so impressed he wants to quit his Bayside job and return to Cal U. But everything is revealed at a phony ceremony for Screech, including Michael's two-timing of Maria and Rachel.

Saturday, October 7th, 1995

7: Maria's Movie Star

Maria waits on her heartthrob, actor Justin Wells, at the Rockin' Rice Japanese restaurant where she works at the mall. He's come there hoping to see his new movie with a regular audience. Maria vows to keep his secret and he asks her to go to the movie with him. She and Justin have fun spending the day together--he even works in the restaurant! At the movie that night, Justin kisses Maria. He plans to spend another day with Maria, but Ryan overhears the conversation and arranges a personal appearance for the movie star at the Splash Video store without his approval. When Justin finds out he thinks Maria has betrayed him, but it all gets straightened out. Sadly, Justin departs after receiving a call from his agent, giving Maria one last kiss. Also, Rachel is supposed to work for Lindsay at the video store so she can go out with Ryan, but Rachel goes shopping instead, causing Lindsay to lose her job. Screech holds a contest at the sporting goods store to guess the number of jellybeans i

Saturday, October 7th, 1995

8: Acting Jealous

Lindsay and Ryan are celebrating one month together and they can't keep apart. But a problem arises when they audition for Screech's production of the play ""Cinderella."" Ryan gets the part of the prince, but it's Rachel rather than Lindsay who lands the role of Cinderella. Rachel and Ryan have to take extra rehearsals and Lindsay can't help but be troubled. She suspects a romance is going on behind her back even though Maria tries to set her straight. But later Maria sees Ryan give Rachel a necklace and she reports this back to Lindsay. What the girls don't know is that the necklace is really for Lindsay, not Rachel. Ryan and Rachel have to work on the kissing scene due to their height difference. When Lindsay and Maria see them, they think the worst. Meanwhile the play is having troubles. R.J. is hamming it up in his bit parts, trying to turn the play into a musical. Mr. Belding, the director, doesn't like that but Screech does, so Mr. B. quits the play. All the cast members are getti

Saturday, October 14th, 1995

9: Boundaries

Rachel goes on a date with a college boy but feels guilty when she becomes the victim of abuse.

Saturday, October 14th, 1995

10: Hollywood, Here He Is

Bayside joins the High School Television Network and the gang produces a show with Screech as faculty advisor and director. Unfortunately, the first edition of ""Bayside Live"" is a disaster. Mr. B. gives the group one more chance and they come up with a concept based on the show ""Tough Copy,"" which Mr. Belding likes. R.J. catches the eye of a talent agent, Gavin Malone, who promises to make him a big star. But R.J. is the one forking out the money, giving the agent hundreds of dollars for photos and ""expenses."" Maria is suspicious of the agent and goes snooping in his office, where she finds that Malone is bilking other clients, too. Meanwhile Mr. B. and Screech find out the TV show is planning to fake an earthquake on the air and they pull the plug. Ryan plans to expose the agent. He has R.J. tells Malone that he's dumping him for a new agent, ""Hal E. Wood,"" who is in reality Screech. Malone tells ""Wood"" that the two should combine their talents to exploit more young clients, thereby r

Saturday, October 21st, 1995

11: Ryan's Worst Nightmare

The dreaded teacher ""Wicked Witch"" Hurst is giving one last killer physics test before leaving the school. Tommy breaks a date with Lindsay to study, so Ryan jumps in and takes her out instead. Later he spends half the night talking to her on the phone. The result is that Ryan has done no studying of his own, so he convinces Screech that it's ""National Fire Drill Day"" in order to get out of taking the test. The sprinkler system goes off and all the Homecoming floats in the gym are ruined. A new teacher, Mrs. Rumplemeyer, takes over the class, and she's even tougher than Miss Hearst. It turns out to be Mr. Belding in drag, trying to teach Ryan a lesson. Ryan works to repair the damaged floats and when Lindsay asks him out, he declines--he has to study.

Saturday, October 21st, 1995

12: Prom Dates

The Prom is coming up and the scramble is on for dates. Lindsay is asked to go by both Tommy and Ryan. Maria is turning down dates, hoping to be asked out by the perfect guy. Rachel hasn't been asked out yet; all the guys think she's unapproachable. R.J. asks pretty and popular Valerie Butler to go, and she surprises him by saying yes. But Carl, Valerie's older (and bigger!) brother, threatens to pound R.J. if he gets out of line with his sister. Lindsay decides to go to the Prom with Tommy and breaks the news to Ryan. But later on a date, it seems to Tommy that all Lindsay wants to talk about is Ryan. Later Tommy overhears Lindsay talking about going to the Prom with Ryan instead. Meanwhile, Screech tries to get someone to ask out Rachel--geeky Fuzzy Hammersley, who faints when he tries to do it. Maria is now desperate for a date; she may have waited too long. When Ryan hears Maria is dateless, he asks her out. Rachel is at home on Prom Night, but Screech arrives in a tux and takes he

Saturday, October 28th, 1995

13: Thomas D.

Tommy has fallen for a girl named Nicole, but he's afraid she's too classy and cultured for him. He confides to Rachel that he's trying to write poetry for Nicole. Tommy reads a poem of Rachel's in class and gets an ""A."" Nicole is impressed, and Tommy makes a date with her--at the opera! Ryan schemes along with R.J. to make Tommy appear cultured, hoping to impress Nicole's father so that they can get Boys II Men tickets from him (he's the manager of the L.A. Amphitheatre) and take out Lindsay and Maria. Tommy is now nervous about meeting Mr. Miller and feels like a phony. Nicole tells Rachel and Lindsay how cultured ""Thomas"" is, which causes the girls to bust out laughing. When Nicole finds out from them that Tommy didn't write the poem, she's mad at him for deceiving and using her and doesn't want to see him. Meanwhile a school ballet production is called off, disappointing Nicole. Tommy volunteers to dance in the production so Nicole's father can see her perform, and he recruits the

Saturday, October 28th, 1995

14: Fear of Falling

The girls' gymnastic team, featuring star performer Lindsay, should be going to the state finals, but they don't have the money and the coach has quit. Ryan's schemes to pump up attendance and generate money include letting it ""slip"" on R.J.'s radio show that Michael Jordan will attend the girls' next meet! (Mr. B. make him refund the money.) In practice, Lindsay sprains her ankle. When it comes to rehabilitation, she's afraid to put herself through a full workout. Lindsay tells Ryan that she doesn't want to take any risks and she won't compete in the finals. Tommy leads the football players on strike in support of the girls' team. Screech talks to Lindsay and he tries to straighten her out. At the semi-final meet, the stands are full. Maria and Rachel both get excellent scores for their routines, then just in the nick of time, Lindsay arrives in uniform. She scores a ""10"" in her event. Bayside wins the meet and will go to the state finals.

Saturday, November 4th, 1995

15: The Principal's Principles

Belding and Tommy switch places. Tommy is the student principal but when he lets everyone goof off, he realizes that being a principal is a serious job.

Saturday, November 4th, 1995

16: Screech's Millions

Screech thinks he's won the lottery.

Saturday, November 11th, 1995

17: My Best Friends

Rachel feels left out when Lindsay and Maria spend time without her.

Saturday, November 11th, 1995

18: Lindsay's Dilemma

The gang arrives at Sleepy Mountain ski lodge, run by Screech's grandpa Ernie. Business is very slow at the lodge because of competition from a big new resort, plus there's no snow for skiing. Ryan shows R.J. a charm he plans to give Lindsay during the trip to mark their relationship. Rachel and Maria are too nervous to talk to the lodge's handsome waiter Greg, so Lindsay speaks to him first. They seem to hit it off well. Customers are leaving Ernie's lodge, and even with a busload coming in the next day, he decides it's time to give up and close the business. The kids decide to help Ernie out by being his staff for the rest of their vacation and the lodge stays open. Ryan suggests Lindsay help out in the kitchen, where Greg works. Working closely together, Greg tells Lindsay he's attracted to her; she confesses she feels likewise. They kiss but Lindsay feels guilty. Later, Ryan gives her his gift. The new guests are ready to desert Sleepy Mountain when they hear the competing lodge ha

Saturday, November 18th, 1995

19: Screech's Dream

Screech feels that he's not important until he has a dream about the future that shows how important he is at Bayside.

Saturday, November 18th, 1995

20: R.J.'s Handicap

The gang goes on a class field trip on a cruise. R.J. learns a lesson in respect when he falls for a disabled girl.

Saturday, November 25th, 1995

21: Casino ID's

During a semester-at-sea, the gang attempt to get into the ship's casino to gamble.

Saturday, November 25th, 1995

22: Green Card

Near the end of the students' ""semester at sea,"" there is a shipboard contest to find $500 in hidden gold coins. Screech is distraught when he receives a ""Dear John"" letter from his girlfriend Alison. The gang wants to find another woman for Screech to take his mind of his breakup. They convince a beautiful German model named Inga that Screech is an eccentric millionaire and set the couple up on a date. When Screech is giving a description of the size of Bayside High, Inga thinks he's talking about his second house! After the date, Screech comes by the kids' cabin with the news that he and Inga are engaged. After Mr. Belding finds out about the marriage plans, the kids confess their set-up to Inga. Surprisingly, she says she still wants to marry Screech. Belding tries to dissuade Screech from marrying. Inga tells her boyfriend Rolf that she's only marrying Screech to get a green card to work in the U.S. and will divorce him afterward. The gang sees Inga kiss Rolf. They try to tell Scre

Saturday, December 2nd, 1995

23: No Smoking

Lindsay and Rachel are helping to organize the fashion show at Pallisades Mall, and they hope to model in it also. During a break, they and the rest of the gang are dismayed when Tommy D lights up a cigarette. At the Sweet Tooth, Mr. Belding orders Screech to get rid of the various kinds of trick and novelty candy he's stocked up on. Rachel and Lindsay meet a couple of the models who will be in the show. The girls are disappointed they won't be in it themselves, but Lindsay accepts a cigarette when one of the models offers it. Ryan and R.J. come up with a scheme to get the girls hired on as models for the show. When it works, Lindsay kisses Ryan. He smells the smoke on her, but she says she just bummed the one cigarette from the model. Lindsay continues to smoke and hides it from Ryan. Tommy D. is dropped from an athletic team because of performance difficulties related to his smoking. Screech suggests he try candy as an alternative. When he tries some from the Sweet Tooth, he finds th

Saturday, December 2nd, 1995

24: The Fallout

Lindsay and Ryan break up after Lindsay finds another guy. Ryan can't take he and Lindsay not being together anymore and he tries to make her jealous by giving her old necklace to Sonya.

Saturday, December 9th, 1995

25: The Christmas Gift

Tommy helps out a homeless girl who's working at the ski lodge.

Saturday, December 9th, 1995

26: New Year's Resolution

The gang all help Screech come up with a New Year's resolution by sharing their own resolutions.
Season 4
Saturday, September 7th, 1996

1: Oh, Brother

Ryan and Screech are heartbroken when Lindsay goes to college and Tommy D moves to Florida. However, new students arrive at Bayside: Ryan's new stepbrother Nicky Farina, beautiful Katie Peterson, and a football star named Eric Little. Ryan confesses to Eric that he likes Rachel, but all his attempts of asking her out fail when Nicky suddenly becomes ""Mr. Popular.""

Saturday, September 7th, 1996

2: Unequal Opportunity

Nicky applies for a job as usher at the cineplex that Rachel works at. The boss, Mr. Dimmick likes him and hires him. It's obvious, though, that Dimmick prefers guys who can talk sports with him and he thinks that female employees are second-rate. Nicky is soon made assistant manager even though Rachel is a super employee who has worked hard all summer. Ryan agrees with Rachel that Dimmick is unfair, but when he talks to Nicky about it, Nicky doesn't seem to care. While Nicky is in charge the projector breaks and he has a theatre full of unhappy customers on his hands. Rachel saves the day, though, by smoothly handling the situation. When Mr. Dimmick gives Nicky all the credit, he agrees that Dimmick discriminates against females. With the aid of Katie, Ryan and Nicky find a way to prove to the visiting vice-president of the theatre chain that Dimmick has been unfair to Rachel. Dimmick is suspended and Rachel is rehired on the spot. Elsewhere in the mall, Mr. Belding and Screech are ru

Saturday, September 14th, 1996

3: Backstage Pass

A radio station is holding a dance contest at the mall with a prize of a pair of backstage passes to the MTV Music Awards. Ryan asks Rachel to be his partner but she's teaming up with Maria. Nicky asks Katie the same thing, but she says she wants to win and is pairing up with Eric. Meanwhile Screech is smitten with a pretty customer at the yogurt shop named Linda. Maria and Rachel show off their moves at the mall's dance club and they look great. Nicky, on the other hand, looks foolish, but while cleaning up at the theatre he comes up with a routine, the ""Crunch."" At the contest, Rachel and Maria back out after two other girls do their exact same dance steps. Eric and Katie do a hip-hop number, but Katie gets tangled up. Ryan messes up his back flip and Screech does a dork dance. Nicky's ""Crunch"" wins the contest and the passes. After the contest, Linda says she's proud of Screech's effort. Nicky meanwhile is buttered up by everyone in hopes of getting one of his backstage passes. He g

Saturday, September 14th, 1996

4: Baby Care

For a health class project, Mr. Belding pairs up the boys and girls and gives each one a computer chip-controlled baby to take care of for a week. Ryan is happy to be paired with Rachel. He wants to tell her how much he likes her, but the crying baby keeps ruining his attempts. Nicky and Maria are totally negligent as ""parents."" Nicky wants to hold a New York coffeehouse night at the Max and Maria wants to sing there. Both of them want to pursue their interests while neither wants to bother with the baby. Katie and Eric are parents together. Eric is a good father, having helped raise so many siblings, but when the baby runs a fever while in Katie's care, he thinks she can't take good care of the child. At the ""coffeehouse"" night at the Max, all three couples get in big fights and all the yelling and crying babies ruin Maria's song and they drive away the audience. Mr. Belding tells them if they don't improve as parents in the next three days they will all fail the assignment. Everyone

Saturday, September 21st, 1996

5: The Tall and the Short of It

It's time for the girls to ask the boys out to the Sadie Hawkins Dance. Rachel is nervous about it, but Maria goads her into asking out Ryan, who accepts. Eric wants cute and popular Jennifer Wagner to ask him out, but she's not even sure what his name is. Nicky arrogantly acts like he expects Katie to ask him to the dance, but she hasn't done it yet. Maria goes into the business of selling dating advice. Eric makes a play for Jennifer, but it's not working. To make Katie jealous, Nicky says he's got another date; Katie tells him that's good, go with her. Rachel and Ryan have their picture taken by Screech for the paper. Rachel's head is cut off in the picture. Both of them say they are cool with their height difference but in truth it seems to bother them. Screech tries helps Ryan with a pair of platform shoes and a pompadour wig, but he just ends up looking foolish on a date with Rachel. The two decide to back out of their date to the dance, but they both seem reluctant. Maria advise

Saturday, September 21st, 1996

6: Little Hero

For a communications class project, the students are assigned to make a video about someone they consider a hero. Eric tries to impress Heather the cheerleader but she' not interested because he's a benchwarmer on the football team. Katie is excited that her old boyfriend will be in town next week, but Nicky is worried about it. At the game that weekend, Mr. Belding accidentally injures himself, a player and a cheerleader on the sidelines. From the locker room Screech watches as Eric is put in the game and scores a last-minute game-winning touchdown. At school Eric is now a hero, and Heather is suddenly interested in him. Maria and Rachel ask Eric to be the subject of their documentary. He agrees, but he blows them off to go out with Heather. Ryan begins to sell T-shirts autographed by Eric. With tryouts for a new cheerleader, Katie is too busy to spend time with Nicky.

Saturday, September 28th, 1996

7: Student Court

Mr. Belding and Screech are promoting the ""Rainy Day Indoor Sports Festival,"" with the winning team getting a trip to Catalina Island. Eric is plagued by a tough guy, Bull Grabowski. Maria likes Scott Miller, but he already has a girlfriend, Natalie. Screech gives citations to Eric, Maria and Ryan for minor offenses and makes them appear before the Student Court. When the kids protest their sentences, Screech cancels the punishment but makes them into the new judges for the Court. The kids all abuse their positions on the court to help them win the Festival competition: Eric gives Bull a stiff sentence for chewing gum, Maria manipulates a breakup between Scott and Natalie so she can be Scott's partner, and Ryan ""sentences"" Nicky and Katie to detention in the gym so they can practice pool. Katie's a great pool player and Ryan makes a bet with some other guys in a game with her. When Belding catches them, he sends them to Ryan for punishment, and he makes it clear he expects Ryan to do t

Saturday, September 28th, 1996

8: Fall Formal

Katie is happy when Nicky asks her to the upcoming Fall Formal dance. Maria's date's father will be a chaperone. He's Paul Wilson, a big record producer, and Ryan has a plan to get him to hear Eric and his brothers sing at the Formal. Maria and Rachel are super-excited about the new dresses they've bought for the dance, but Katie is beginning to feel ashamed because her parents can't afford a new dress for her this year. Mrs. Peterson alters a dress of Katie's sister's, though, which Katie plans to wear. Ryan engineers a breakup of the Bayside Barbershop Quartet (who were supposed to be the Formal's only entertainment!), then has Mr. Belding listen to Eric and his brothers. Belding gives them the job on the spot. Katie is afraid she will embarrass Nicky in an old dress. To raise money, she tells Screech she can fix the broken air conditioner that has been plaguing Mr. Belding. Screech gives her the job. She and Nicky manage to fix it, but it soon blows up. Katie confesses to Screech th

Saturday, October 5th, 1996

9: Wrestling with Failure

Ryan tries to lose weight rapidly to make the wrestling team, only to find out he has to wrestle Nicky for the coveted spot.

Saturday, October 5th, 1996

10: To Tell the Truth

The kids are in the middle of tough mid-term exams. Screech convinces Mr. B. to throw a post-mid-term party for the students but actually it will be a surprise 10th anniversary celebration for him. Ryan, Nicky and Eric get a rude awakening in home economics class--they have to bake a lemon meringue pie for their mid-term grade. The boys buy a pie at the Max and turn it in. They get an ""A"" on it. Screech tastes it and gives them the job of baking a cake, Belding's favorite food, for the big party. Meanwhile Maria blows off studying with Katie and Rachel when Sean Pierce asks her out. Sean asks Maria to help him with his take-home Spanish mid-term. She agrees, despite her study schedule with the other girls. When Maria does study with them, her mind is still on Sean, who calls her up. She leaves to go out with him again. Rachel and Katie think he's using her. The boys plan to raise $150 for a cake, saying it's a gift for Mr. Belding. The girls contribute money, but they want to buy Mr.

Saturday, October 12th, 1996

11: Renaissance Faire

Mr. Belding and Screech, dressed as a king and his joker, announce that Bayside will hold a Renaissance Faire as a fundraiser. But Ryan gets jealous as Rachel prepares for the Faire by rehearsing with a guy named Tim, who will play Romeo to her Juliet. Before the play can be presented, Ryan locks Tim in a janitor's closet and dresses as Romeo himself. Maria and Katie are running a Punch and Judy puppet show, but end up fighting among themselves. Nicky and Eric dress in period costumes and present themselves as the Men Who Sing Dreadful. Mr. Belding tries on a suit of armor in his office, then can't get it off. The play is scheduled to begin, and Rachel waits for Tim, her Romeo. Ryan shows up instead. There's no time to lose, so Ryan and Rachel play the scene themselves. But just when things seem to be going right, the singing duo of Nicky and Eric arrive onstage to announce Tim has been freed from the closet! Rachel is disgusted with Ryan and stalks off. Elsewhere nothing else is going

Saturday, October 12th, 1996

12: The Last to Know

Katie and Nicky try to help out Maria's radio show by having them host with her. Unexpectedly, Nicky and Maria develop feelings for each other, which angers his girlfriend, Katie, and results in her breakup with Nicky.

Saturday, October 19th, 1996

13: The Final Curtain

Eric befriends an old comedian at the hospital. The comedian dies the night before Eric is set to sing for the hospital's patients.

Saturday, October 19th, 1996

14: Hospital Blues

The gang intern at a local hospital. Eric pretends to be a patient to gain the attention of a female intern. Mr. Belding signs on for a sleep program and Screech constantly prevents him from gaining any sleep.

Saturday, October 26th, 1996

15: Trash TV

A reality show is doing a project on the gang to show their responsibilty. They are excited to be on TV until they see their show which portrays them as selfish and irresponsible people.

Saturday, October 26th, 1996

16: Karate Kids

The girls sign up for karate classes at the school. While defending Nicky while on their date, Maria protects him from a bully, jeopardizing his manhood.

Saturday, November 2nd, 1996

17: Vote Screech

Screech organizes a ""Get Out the Vote' drive at the mall and Ryan has to tell Rachel that she can't sing to save his band.

Saturday, November 2nd, 1996

18: Campaign Fever

Rachel needs some extra-curricular credits on her record, so she decides to run for student council president. The Drama Club is rehearsing a production of Bye Bye Birdie, but Mr. Belding informs them it must be cancelled since the budget committee has cut the club's funding. Eric nominates Katie to run for student council president to fight for the Drama Club. Katie's serious campaign is being outdone by Rachel's flashy but trivial campaign, so Nicky and Eric help Katie to liven things up. But when Katie tries to talk about the Drama Club issue, Nicky cuts her off. Screech's poll has the candidates neck-and-neck. Maria has the candidates on her Bayside TV show. They take questions from the audience, during which Rachel's campaign manager Ryan manages to turn the other clubs in school against the Drama Club. Katie loses the Drama Club support when it isn't mentioned in her campaign video. Afterward, Katie thanks Nicky for handling her campaign--then immediately fires him. She goes back

Saturday, November 9th, 1996

19: The Wrong Stuff

The Bayside gang goes to Space Camp for two weeks and fighting ensues over who will be named team leader.

Saturday, November 9th, 1996

20: Science Fair

The annual Bayside Science Fair is coming up and Screech desperately wants to win. Eric may be the school's only hope for winning with his robot duster invention, but Screech insists on enhancing his creation which could get Eric disqualified from the competition.

Saturday, November 16th, 1996

21: The Fifth Wheel

Katie is the odd person out as everyone pairs up during Space Camp.

Saturday, November 16th, 1996

22: The Kiss

As the Space Camp program comes to a close, the gang encounter students from Deering High School. Ryan accidently kisses Mary Beth and has to find a way to explain it to Rachel.

Saturday, November 23rd, 1996

23: Balancing Act

Maria gets a promotion at the Teen Machine, but along with writing a term paper and cheerleader practice, it leaves her little time for her friends. Meanwhile Ryan and Eric plan a surprise party for Mr. Belding. Screech finds out about it and mistakenly thinks the party is for him.

Saturday, November 23rd, 1996

24: Stealing Screech

Screech must decide whether he can leave break his attachment to Bayside with all its memories and people he loves for a better paying job offered to him by Valley High's Mr. Huffington.

Saturday, December 14th, 1996

25: Fire at the Max (1)

Ryan accidentally burns down the Max after forgetting to turn off the Christmas tree lights.

Saturday, December 14th, 1996

26: Fire at the Max (2)

Former Bayside High pupil A.C. Slater visits the gang at what's left of the Max after the fire and they all share fond memories of how the Max has been a special part of their lives.
Season 5
Saturday, September 13th, 1997

1: Desperately Seeking Work

Everyone except for Ryan has found a job for the upcoming school year. Ryan finally gets a job at the computer store with Nicky until Nicky fires him. With Rachel in Boston, Maria feels left out when Katie starts hanging out with new student Liz Miller. The Max is revamped and now re-opened for business. Katie is desperate to find a job, even if it means lying on a resume which leads her into trouble.

Saturday, September 13th, 1997

2: Suddenly Ryan

Ryan has to deal with Rachel staying in Boston and later breaking up with him. Liz is bothered by Maria and Katie constantly comparing her to Rachel.

Saturday, September 20th, 1997

3: It's Not About Winning

The Bayside girls swim team is undefeated thanks to nationally ranked team captain Liz and new recruit Katie, but the boys team featuring Nicky and team captain Ryan is sinking fast. Eric has his eye on Shauna Elliot, a member of the girls team. After losing a meet against Westwood, The boys think they have no chance of beating Valley. So Eric decides to switch places with Maria so both can cover the swim teams for the school radio station. With the state finals coming up, Liz asks Screech for extra time in the pool. Screech tells the boys that their practice time will be cut to give the girls have a better chance of beating Valley. Katie has an idea on how to solve this conflict and Screech presents it to the girls team. At the other end, Maria is covering the boys team while Eric covers the girls. Ryan and Nicky play a phone prank on the girls, pretending that NBC Sports is doing a story on the girls. The prank ends up with Liz and the rest of the girls getting detention while th

Saturday, September 20th, 1997

4: Football & Physics

Football season is coming up and Eric has been training hard to become the starting wide receiver. Coach Wagner stresses to the team to the importance of keeping their grades up. Eric is proud and happy when the coach tells him he's starting against Central High. But when Coach Wagner finds out Eric is taking a physics course he tells him to play it safe and drop that class. Eric is ready to quit the class when he has a conversation with his teammate Perkins who tells him the coach hasn't said a thing to him about dropping physics. Eric feels that the coach assumes that because he's black, he will have more trouble with a tough academic course than a white player would. He later tells Coach Wagner that he thinks his attitude toward black players is unfair, and he complains to his friends Ryan and Nicky too. During the game against Central, Coach Wagner talks to Eric about respect, but Eric doesn't respond and he sits out the rest of the game. The next day Eric goes to see Screech abo

Saturday, September 27th, 1997

5: Highs and Lows

Maria starts smoking marijuana and Screech is fearing for his job as Eric fills in for him while he's sick. Maria and Nicky are looking at the end of their relationship.

Saturday, September 27th, 1997

6: Letting Go

Katie and Eric begin taking all-natural herbal stimulants to help them keep up with the long hours they've been working, but after offering the herbs to a customer who passes out from over-exhaustion, they quickly learn about the little-known side effects of the drugs. Meanwhile, Maria becomes jealous when her ex-boyfriend Nicky starts dating Courtney, But she goes too far when convinces mall security guard Screech that Courtney is the thief that Screech has been looking for.

Saturday, October 4th, 1997

7: The Great Stain Robbery

Eric and Maria invent a spray that will help restore the life in shirts. Eric decides to sell it without testing for side effects that the spray causes.

Saturday, October 4th, 1997

8: Boy II Man

Eric wins an Open Mic Night at the Teen Machine and a record company executive, Teddy Edwards, offers him a contract. Edwards decides to change Eric's image and lyrics and turns his client into Thug Dawg Little. Eric does a rap about giving up on school and life that stuns everybody. Eric decides that he doesn't want the contract if it means telling people to give up.

Saturday, October 11th, 1997

9: Big Sister Blues

Katie is troubled by Bayside High School's plans to honor her scholarly sister, Robin.

Saturday, October 11th, 1997

10: Her Brother's Keeper

Maria will do anything to help her younger brother Tino find a job at the mall, and gets him work with her at the Teen Machine. But when his irresponsible behavior causes both of them to lose their jobs she has to stop making excuses for his actions. Meanwhile, Screech finds it difficult to hold down two jobs--mall security guard and assistant to Mr. Belding--and is forced to give up one. Also, Ryan and Eric enter a contest to win a jet ski, but realize the only way for them to win is by cheating.

Saturday, October 18th, 1997

11: Friends Behaving Badly

Nicky ends up doing all the work for a fundraiser fair. After Liz convinces the others to help out, Nicky starts to have feelings for her, which doesn't sit well with Ryan who als is attracted to Liz.

Saturday, October 18th, 1997

12: Secrets & Liz

A producer from the tabloid TV show ""Cool TV"" is coming to Bayside to see the next filming of Maria's talk show. Screech tells Maria that Mr. Belding will be her guest on the next show. Maria meets the producer Shannon Stewart, who wants her to change her format to an exploitation-type show where she finds out secrets from the rest of the gang to air on the next episode. Screech is concerned about the direction Maria's show is going in. The next day, Ryan and Liz are being interviewed on the show when secrets about their dating get revealed, causing Nicky to get in on the action. Shannon and her boss love the new show and think Maria is terrific. But the gang are all mad at her for airing their private business, and when Mr. Belding find out what Maria has been doing, he cancels the show. At ""Cool TV,"" vice-president Brian Blair tells Maria about the plans they have for her and signs her to do a weekly show on their channel. Shannon and Brian suggested that Maria should do her first pr

Saturday, October 25th, 1997

13: A Tale of Two Siblings

Ryan and Nicky still don't know which of them will wind up as Liz's boyfriend. When Ryan brings Liz lunch, Nicky interrupts them, and when Nicky takes ballet lessons with Liz, Ryan does the same thing. The stepbrothers continue to fight it out and Liz still can't decide between the two. Meanwhile, Katie and Eric plan to throw Maria a surprise birthday party for Maria, but the surprise is blown when Maria finds out that Screech and Mr. Belding are going.

Saturday, October 25th, 1997

14: Liz's Choice

Eric gets dragged to the Bayside Formal by Maria and Katie as the date for both of them. Meanwhile, the step-brothers await Liz's reply after both of them ask her to the Formal.

Saturday, November 1st, 1997

15: State Champs

Liz's team has won the state championship and her father wants her to train harder for the Olympic tryouts. To do this, she has to see less of Ryan.

Saturday, November 1st, 1997

16: Screech and the Substitute

Screech develops a crush on a beautiful substitute teacher who is working in the music department. But Maria suspects she has a hidden agenda: she's using Screech to get a permanent job and doesn't care about his feelings or how he may get hurt.

Saturday, November 8th, 1997

17: Love, Bayside Style

Ryan and Liz get into a fight before their anniversary and it takes getting trapped in an elevator to save the relationship.

Saturday, November 8th, 1997

18: Foreign Behavior

The gang goes to France for three weeks. Eric is homesick and Maria, Ryan and Katie almost get the class sent back home after walking out on a bill. They did not intend to do it, but they received fake money from a man.

Saturday, November 15th, 1997

19: Thanks for Giving

As the gang continues to help with Habitat For Humanity, Ryan , Eric and Nicky neglect their duties to see a football game.

Saturday, November 15th, 1997

20: Foreign Affairs

Eric gets over being homesick after meeting the class's tour guide, Danielle. But when he fakes showing a interest in the culture of France to impress Danielle, he almost jeopardizes the relationship. Liz is worried that Ryan is becoming attracted to a female photographer. To get back at Ryan, she goes out with another guy. When the guy attempts to overly flirt with Liz, Ryan arrives to stop it.

Saturday, November 22nd, 1997

21: Putting up Walls

The gang help with Habitat For Humanity to build a house for a local family. Maria is interested in one person there and discovers the house is being built for Mike and his family.

Saturday, November 22nd, 1997

22: Goodbye Paris

During the gang's last days in Paris, Eric decides to stay so he can work and be with Danielle. But when her parents disapprove, he must end their romance. Meanwhile Katie, Liz and Ryan buy a fake Picasso sketch from a con artist.

Saturday, November 29th, 1997

23: Private Peterson

Katie tries out for the school's ROTC program and is eightballed by the all-male team. She tries to turn to Eric for help, but he is stuck between supporting her or fitting in with the guys.

Saturday, November 29th, 1997

24: Into the Woods

The gang goes drinking at the beach.

Saturday, December 6th, 1997

25: Mission: Control

After a river rafting trip, Nicky and Katie develop feelings for each other. Katie develops a fear of losing him that alters her behavior.

Saturday, December 6th, 1997

26: Forget and Forgive

Screech is left behind on the gang's return home and he begins to think about the various times that he has helped his friends.
Season 6
Saturday, September 12th, 1998

1: Maria's Revenge

Despising him for something he did in the past, Maria gives Bayside's new student and her former Valley High classmate Tony Dillon a hard time. Eric, Katie and Nicky believe that Liz is heart broken after Ryan receives a scholarship to a prestigious boarding school.

Saturday, September 19th, 1998

2: Do the Write Thing

Desperate to find a good story for the school newspaper, Katie writes an unfair article about the football team.

Saturday, September 26th, 1998

3: The Lyin' King

Nicky gets worried when Eric starts dating his cousin.

Saturday, October 3rd, 1998

4: The Young and the Sleepless

Eric starts getting moody when he stops getting enough sleep.

Saturday, October 10th, 1998

5: Cigar Wars

Tony gets addicted to smoking cigars.

Saturday, October 17th, 1998

6: Win, Lose or Cheat

Maria, Tony, Katie, and Nicky are selected to compete for a game show where the couple who knows the most about each other will win a car. But when Maria and Tony are secretly chosen to cheat in order to win the car, they are faced with the decision of deceiving their friends or giving up the car.

Saturday, October 24th, 1998

7: Hands Off

Katie is reluctant to do something when her boss starts sexually harassing her.

Saturday, October 31st, 1998

8: Guess Who's Running the Max

When the manager at the Max leaves, he places Maria temporarily in charge of it, but when Maria starts bossing Tony around, who also works there, he gets upset and their relationship almost collapses.

Saturday, November 7th, 1998

9: Mind Games

Liz's new boyfriend starts manipulating her into doing whatever he wants her to do.

Saturday, November 14th, 1998

10: Free for All

Movie theater employees Tony and Nicky start letting their friends into the theater for free which almost costs them their jobs.

Saturday, November 21st, 1998

11: Loser

Liz is devastated when she loses a swim meet.

Saturday, November 28th, 1998

12: Bye-Bye Tony

The gang remembers old times when Tony is upset that his father wants him to move away.

Saturday, December 5th, 1998

13: Seasons Greed-ings

When Christmas comes, the stores in the mall try to raise money for the poor little kids during the holiday season. However, the gang competes in the mall to see which one of their stores can out sell the other, not caring about the poor little kids who won't have a good Christmas.
Season 7
Saturday, September 11th, 1999

1: Show Me the Money

Eric, Nicky, and Tony invest their class' trip money in to an unsuccessful stock market.

Saturday, September 18th, 1999

2: Prescription for Trouble

When Katie injures her arm during swim practice, she starts taking painkiller drugs which make matters worse.

Saturday, October 2nd, 1999

3: ME TV

Eric tricks the gang into making a music video about him.

Saturday, October 9th, 1999

4: The Captain and Maria

Maria is neglected by her father.

Saturday, October 16th, 1999

5: Liz Burns Eric

Eric wants to become an honor cadet, but loses to a guy named Mark that Liz has a crush on. However, Eric soon learns that Liz changed Mark's answers on his test which made Mark the honor cadet in the first place.

Saturday, October 23rd, 1999

6: The X-Friends Files

Katie reads an unpleasant remark about her in Maria's journal, which eventually leads to a fight between her and Maria.

Saturday, October 30th, 1999

7: Don't Follow the Leader

Katie, Nicky and Eric are talked into cheating.

Sunday, November 7th, 1999

8: A Mall Shook Up

Nicky becomes a hero when he saves a little kid from the movie theater during a violent earthquake.

Saturday, November 13th, 1999

9: Party Animals

During a party celebration, the gang drinks beer, which eventually leads to Liz getting sick and a near-break-up for Katie and Nicky.

Saturday, November 20th, 1999

10: The Last Prom

The gang celebrates at the prom, which turns into tragedy when Tony and Maria break up, the prom music becomes a bubblegum Spanish version, and Mr. Belding gets drowsy after Screech gives him a powerful medicine. But all the problems get solved Also in the episode, after two seasons of going single and scouting out other dates while Tony and Maria and Katie and Nicky were in dating pairs, Liz and Eric date each other for the first time.

Saturday, November 27th, 1999

11: Mr. B. Goes to College

Mr. Belding gets offered a job at a college.

Saturday, December 4th, 1999

12: The Bell Tolls

While the gang prepares for graduation, Katie and Nicky are forced to break up. As a gift for Mr. Belding for every senior to wear a '68 logo on their gowns honoring Mr. Belding's graduating class, Maria enlists Tony and Eric to pick up the graduation gowns but a little accident occurs when they spill ink all over them.

Saturday, January 8th, 2000

13: A Repair to Remember

Wanting to get her car fixed, Maria gets ripped off by two sleazy car mechanics.