update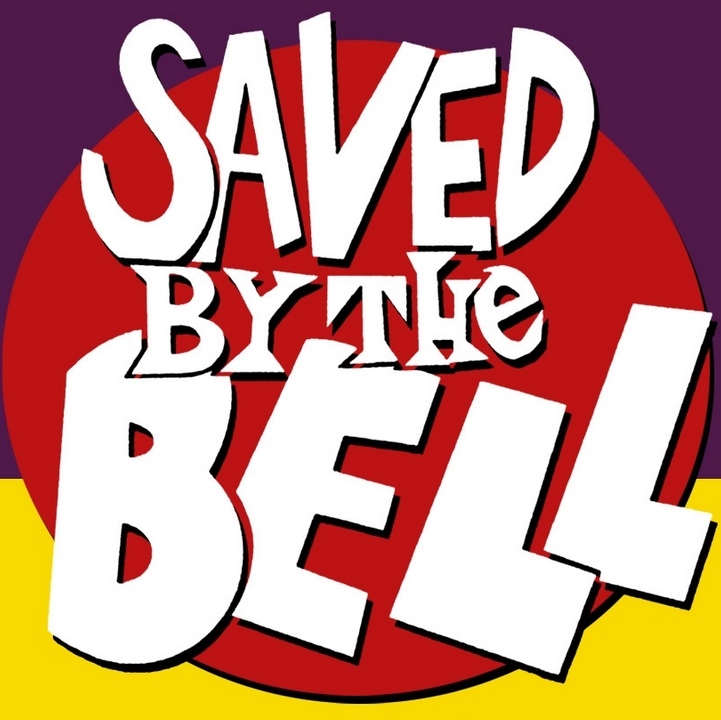 Season 0
not specified

4: Saved by the Bell: Wedding in Las Vegas Part 1

not specified

5: Saved by the Bell: Wedding in Las Vegas Part 2

not specified

6: Saved by the Bell: Wedding in Las Vegas Part 3

not specified

7: Saved by the Bell: Wedding in Las Vegas Part 4

not specified

8: S4 - The First of it's Class, From Sit-com to Icon

Friday, November 27th, 1992

1: Saved by the Bell: Hawaiian Style

The gang goes to Hawaii where they help Kelly's Grandpa (Dean Jones) save his hotel from a corporate takeover.

Friday, October 7th, 1994

3: Wedding in Vegas

The gang gets back together for a fun-filled trip to Las Vegas

Sunday, December 1st, 2002

2: E! True Hollywood Story

The behind the scenes story of Saved by the Bell.
Season 1
Sunday, August 20th, 1989

1: Dancing to the Maxx

A dance contest is hosted by famed Casey Kasem and held at the Max. Zack and Slater both try to obtain Kelly as a dance partner but Slater wins the honor. Zack goes with Jessie. Lisa has someone all lined up for the dance as well, but when she sprains her ankle he backs out. Screech agrees to dance with her in the contest even still. Screech and Lisa win the contest with a new dance known as the "sprain."

Monday, August 28th, 1989

2: The Lisa Card

Because of her good grades, Lisa's dad gives her a credit card; but she goes overboard and her payment is due so she must find a way to earn some money.

Friday, September 8th, 1989

3: The Gift

Screech is struck by lightning in a freak accident. As a result, Screech can see into the future. Zack and Slater begin to bet on things in the future; Zack uses Screech's ability to see into the future to give him the edge in the bets. Screech tries to predict the questions to a school test but proves unsuccessful in this endeavor.

Saturday, September 9th, 1989

4: Fatal Distraction

Kelly has to choose between Zack and Slater to go to a big dance Bayside is having. Zack wants to make sure that he is Kelly's choice. In order to do that, he places a microphone in Jessie's room before her slumber party, which Kelly will be attending. Soon, Jessie discovers the microphone and Kelly comes up with a plan to play a trick on Zack, making him believe that she is a very dangerous soul.

Saturday, September 16th, 1989

5: Screech's Woman

Zach tries desperately to find Screech a woman so that he will concentrate on their science project but keeps on failing. Zack then comes up with the brilliant idea of posing as a woman over the phone to Screech. Brilliant that is, until Screech wants to meet his mystery woman and things get a little bit out of hand.

Saturday, September 23rd, 1989

6: Aloha Slater

Slater has to decide rather or not he and his dad are going to move to Hawaii or stay in Bayside. It is interesting that Slater's dad lets him decide this but seems unconcerned with Slater's thoughts on his future later on (wrestling scholarship or the army.) Zack at first tries his best to convince Slater to move away, so that Zack can get rid of his best rival for babes. Zack changes his mind though and Slater stays in Bayside.

Saturday, September 30th, 1989

7: The Substitute

Ms. Simpson injures her back. A substitute teacher comes and all the girls including Lisa, Jessie and Kelly fall for the him.

Saturday, October 7th, 1989

8: Cream for a Day

The homecoming prom is coming up and Kelly is nominated to be crowned home coming queen, but she refuses to go out in public after discovering that she has a pimple. Zach and Screech accidentally create a zit removal cream only to find out that it has some very unusual side effects.

Saturday, October 14th, 1989

9: Pinned to the Mat

Slater feels inferior when he can't choose a career on career day. Zach wants to win a bet with a student at Bayside's rival school Valley, only to find out he's caught between a rock and a hard place when Slater quits wrestling.

Saturday, October 21st, 1989

10: Beauty and the Screech

Kelly is in trouble. If she fails science she can't go to a concert. Screech agrees to tutor her and they become best friends but this doesn't impress rivals Zack and Slater.

Saturday, November 4th, 1989

11: The Friendship Business

For a class project, the gang comes up with an invention that might go into business called friendship. However when Zach's selfish attitude gets in the way, the gang starts competing against him.

Saturday, November 11th, 1989

12: The Mamas and the Papas

Zach, Slater and Screech are paired up with Kelly, Jessie and Lisa for a marriage project only to find out that it's not as easy as it seems.

Saturday, November 18th, 1989

13: The Election

Zack and Jessie are both running for class president. Zack decides to run only because he found out the winner of the election gets a trip to Washington D.C. Slater overhears Zack telling Screech about this, so Slater tells Mr. Belding about it. Mr. Belding tells Zack the trip was canceled--and that the only way Zack can prove he wasn't running just to get the trip is to stay in the election. Zack was ahead, but now he tries to lose. In the end he wins anyway, but Jessie is so upset that he confesses to her and promises to tell Mr. Belding the truth and resign the presidency in favor of Jessie.

Saturday, December 2nd, 1989

14: The Zack Tapes

During class, Zack learns about subliminal advertising and realizes that it could be used to trick Kelly into going to the dance with him. However, Kelly catches on to his scheme and the girls decide to teach Zack a lesson, which leaves him humiliated.

Saturday, December 9th, 1989

15: King of the Hill

Zack Morris has always wanted to go out with Kelly Kapowski, the prettiest cheerleader in Bayside High. He tries to get near her, but transfer student A.C. Slater makes a play for her. Zack and Slater have their first little tiff about Kelly.

Saturday, December 16th, 1989

16: Save That Tiger

It's the annual Bayside vs Valley prank war. Meanwhile the girls try to come up with a new cheer in the annual cheerleader competition.
Season 2
Saturday, September 8th, 1990

1: The Prom

The prom is coming up and Kelly is looking toward for a great night until her dad loses his job. Kelly is devastated so she decides not to go.

Saturday, September 15th, 1990

2: Zack's War

To teach Zack some discipline, Belding sends him to a military group.

Saturday, September 22nd, 1990

3: Save the Max

Zack and Screech discover that Bayside once had a radio station called KTTY. They convince Belding to put it back on the air. Meanwhile, Max is in trouble of losing his business.

Saturday, September 29th, 1990

4: Driver's Education

Zack and Slater are both in driver's ed. Zack becomes green with envy when Slater does great, so he convinces Slater to drive the class's car. If Belding catches him, he fails, but the plan backfires.

Saturday, October 6th, 1990

5: House Party

Screech's parents leave for Graceland. While they are gone the gang accidentally breaks his mother's Elvis statue. With only a little money, they decide to hold a party to get a new statue before his mother finds out.

Saturday, October 13th, 1990

6: Blind Dates

If Zack gets one more detention, he is suspended. Belding threatens to suspend Zack unless he agrees to go on a date with his niece Penny.

Saturday, October 20th, 1990

7: Rent-A-Pop

The gang decides to hold a carnival to raise money for a ski trip. Zack has been failing so Belding calls a meeting for Zack and his dad. Zack hires an actor so that Belding won't be able to call on his dad again.

Saturday, October 27th, 1990

8: Miss Bayside

Bayside holds it's annual beauty contest. Jessie thinks it's sexist, even when Screech enters, but Belding says that it's only for girls.

Saturday, November 3rd, 1990

9: Jessie's Song

Jessie is under pressure with midterms and her own singing group so she turns to caffeine pills, ignoring Slater's warning that the pills are hazardous to her health.

Saturday, November 10th, 1990

10: Model Students

Zack convinces Belding to fire the nerds who own the student store. The gang reopens to store. Unfortunately no one wants to come in, so Zack and Screech secretly take pictures of the girl's swim team and a Kelly is invited to a model shoot out which leaves Zach out in the cold.

Saturday, November 17th, 1990

11: 1-900-CRUSHED

Zack, Lisa and Screech open their own advice hotline. Soon Lisa becomes a hit, but Zack becomes so envious that he fires her. Soon he and Screech start giving out rotten advice which creates a riot in the school and a mix up between Kelly and her sister who also has a crush on Zack.

Friday, November 23rd, 1990

12: Close Encounters Of The Nerd Kind

What starts out as a class film, ends up as Screech posing as an alien for a tabloid when a reporter comes to investigate. But is the reporter as real as he claims to be.

Saturday, November 24th, 1990

13: Running Zack

Zack fails a test. If he does it again, he's off the track team. His teacher arranges a tutor for Zack who is a Native American. Zack soon learns about his own heritage but doesn't feel like going to the rally when tragedy strikes.

Saturday, December 1st, 1990

14: The Babysitters

Kelly leaves her infant brother in care of the gang while she gets her picture taken. While they are babysitting the little tyke, Kelly injures her arm.

Sunday, December 9th, 1990

15: The Fabulous Belding Boys

The gang is in trouble. If they fail a test by an obnoxious teacher, they won't be able to go on a class field trip. On the day of the test. the teacher doesn't show, so Belding's brother Rod takes over.

Saturday, December 15th, 1990

16: From Nurse to Worse

Zack falls for a new student, only to discover that she's the new school nurse. Meanwhile Slater is afraid of getting his flu shots.

Sunday, December 16th, 1990

17: Breaking Up is Hard to Undo

First it's splitsville for Zack and Kelly when Kelly goes on a date with her ex-boyfriend. Then it happens to Jesse and Slater when Jesse wants to go to a ballet, but Slater wants to go see a football game.

Sunday, December 23rd, 1990

18: The Glee Club

The gang joins the glee club, but soon terrible things start happening. First Jesse catches Lisa's cold. Screech makes a fool of himself in front of his girlfriend's parents who forbid Screech to see her, and the glee club singing is way off-key.
Season 3
Saturday, September 14th, 1991

1: The Last Dance

Kelly gets a job working at The Max but may have to tell Zack it's over between them when she falls for her boss.

Saturday, September 14th, 1991

2: Zack's Birthday Party

The gang takes summer jobs at a beach resort, but they have trouble dealing with their boss. Meanwhile Zack falls for the boss' daughter.

Saturday, September 21st, 1991

3: The Aftermath

Zack seeks revenge after catching Jeff and Kelly so he decides to get even by making her jealous.

Saturday, September 21st, 1991

4: The Game

Zack bets Carosi that if he wins a volley ball game, Zack can buy Carosi's car. But Zack's team seems to be short handed when the star player is injured.

Saturday, September 28th, 1991

5: Operation Zack

Zack sprains his knee before the big basketball game, and while in hospital learns that Lisa is a part-time candy-striper. However, he also learns that he will need surgery to repair his knee and worries that it may go wrong.

Saturday, September 28th, 1991

6: 4th of July

It's the annual Fourth of July beauty pageant and Zack is one of the judges. Carosi wants Zack to choose Stacey no matter what it takes.

Saturday, October 5th, 1991

7: Check Your Mate

It's the annual chess competition between Valley and Bayside. Screech is the head champion but Valley decides to get some dirt on Screech.

Saturday, October 5th, 1991

8: My Boyfriend's Back

It's the annual ATV race. Zack and the gang are entering it. Zack feels inferior when Stacey's ex-boyfriend shows up at the beach resort.

Saturday, October 19th, 1991

9: Fake I.D.s

Zack falls for a college girl named Danielle when she goes to The Max to use the phone. In order to impress her, he lies about his age and makes fake I.D.'s so that that he, Slater and Screech can sneak into an over-18 nightclub. However, they get a big surprise when they see Kelly's boyfriend Jeff dancing with another girl there.

Saturday, October 19th, 1991

10: Boss Lady

Stacey is left in charge when her father is away. Everyone is pitching in to help her, but gold fever hits the beach, someone accidentally booked two parties at the same time, and the chefs decide to quit.

Saturday, October 26th, 1991

11: Pipe Dreams

While putting up the new field goal post, oil is discovered. Soon the entire school is interested in the oil drilling, but Jessie doesn't like the idea.

Saturday, October 26th, 1991

12: The Last Weekend

It's the last day at the beach resort. Zack and Stacy are hoping to have one last time together, but Karosi doesn't approve of their romance. Meanwhile a secret admirer is sending Slater some love letters.

Saturday, November 2nd, 1991

13: The Wicked Stepbrother (1)

Jessie meets her new stepbrother, Eric, but soon discovers that he has a dark side to him as he uses blackmail to get his way. Meanwhile, Eric takes a liking to Lisa, and Zack and Slater decide to get their revenge on Eric by setting him up to get caught driving Mr. Belding's shiny new red convertible. Things go awry, however, when Eric lets Lisa drive the car and she gets into an accident.

Saturday, November 2nd, 1991

14: The Wicked Stepbrother (2)

Eric learns that Zack and Slater paid Lisa off to go out with him in order to get him into trouble for driving Mr. Belding's car. To get back at them, Eric has the auto mechanic class take the totaled car apart. When Jessie finds out she confronts him about it, and soon gives him a black eye for calling her a "chick." To make amends, Eric puts Belding's car back together himself so Zack and Slater do not get into trouble, and apologizes.

Saturday, November 9th, 1991

15: Date Auction

The school holds a dance-date auction to pay for new cheerleading uniforms, where Zach, Slater and Screech are up for auction. Jessie is appalled at the whole idea. Lisa becomes an intellectual to impress a smart boy.

Saturday, November 9th, 1991

16: All in the Mall

Zach finds $5000 in the mall, and plans to use the money to buy and then scalp tickets for a U2 concert.

Saturday, November 16th, 1991

17: S.A.T.s

Jessie's self-esteem takes a dive when she gets 1200 on the SAT's, while Zach gets 1502, and her chances to get into "Stansbury" College are hurt, so Zach hires James to help.

Saturday, November 16th, 1991

18: Palm Springs Weekend (1)

The gang is all invited to Jessie's father's wedding. Jessie is excited about meeting her new mother, until she learns that her dad is marrying a younger woman.

Saturday, November 23rd, 1991

19: Palm Springs Weekend (2)

Zach tries to stop Jessie from postponing her dad's wedding. Meanwhile, Slater tries to accept the fact his new girlfriend is really royalty.

Saturday, November 23rd, 1991

20: Hold Me Tight

A new girl comes to try outs for wrestling but gets rejected because she's a girl. Since Zack has a crush on her, he is willing to help her get on the team no matter what it takes.

Saturday, November 30th, 1991

21: No Hope With Dope

A drug producer comes to Bayside to do an anti drug commercial and decides to use the gang. The gang feels betrayed when they learn that he also does drugs.

Saturday, November 30th, 1991

22: Rockumentary

Casey Kasem as himself hosts a biography of Zack's rock group called The Zack Attack.

Saturday, December 7th, 1991

23: Cut Day

It's senior cut day. Zack tries his best to go through the day without being caught by Belding. Jessie and a boy protest the use of plastic cups.

Saturday, December 7th, 1991

24: Home for Christmas (1)

The gang all gets jobs at the Palisades mall during the holiday seasons. Zack befriends a girl who is working for Kelly. Zack and Screech make friends with a homeless man but when they visit him at the hospital they get a big surprise.

Saturday, December 14th, 1991

25: Home for Christmas (2)

Zack learns that his new girlfriend is the homeless man's daughter. When she decides to get her dad a new coat and it turns up missing, her boss Mr. Mooney accuses her of stealing it.

Saturday, December 21st, 1991

26: Mystery Weekend

The gang wins a mystery weekend at a mansion where they are all part of a murder mystery. The trouble begins when the game goes awry and Zack is left as the prime suspect
Season 4
Saturday, September 12th, 1992

1: The Fight

Zach and Slater might turn back into rivals when they each fall for a new girl

Saturday, September 12th, 1992

2: Student-Teacher Week

It's student-teacher week. Belding and Zack switch places. Kelly is Slater's teacher, but Slater thinks she's being too overboard. When she gives a test, Zack faces a hard decision: to be their friend or their leader

Saturday, September 19th, 1992

3: Screech's Spaghetti Sauce

During a project for TV ads, Screech comes up with a new flavor of sauce, but the gang might go out of business when Screech becomes the target of a snobbish girl.

Saturday, September 19th, 1992

4: The New Girl

Transfer student Tori is introduced in this episode, but Zack and Tori don't hit it off, and they are paired up for an ad project. Lisa alienates the Dance Committee before the Fall Ball.

Saturday, September 26th, 1992

5: The Bayside Triangle

Zack helps Lisa put on a fashion show for college. But when Zack and Lisa fall for each other, Screech strikes back.

Saturday, September 26th, 1992

6: Teen-Line

Zack participates in a Bayside's teen hot-line, and becomes close to a disabled girl. Meanwhile, Screech takes on a rambunctious boy.

Saturday, October 3rd, 1992

7: Masquerade Ball

Zack and Slater bet on who can kiss Tori first, and their best chance will come at a masquerade ball. Lisa has a secret admirer, Screech, but she thinks it's Zack.

Saturday, October 3rd, 1992

8: Day of Detention

If Zack can just get out of detention with Mr. Belding, he can win a trip to Hawaii. Instead the whole gang ends up in detention with him, trying to get him out.

Saturday, October 10th, 1992

9: Wrestling with the Future

A.C. and his father fight over where he should attend college and Zack tries to fix it. Jessie becomes a cheerleader and worries about college acceptances.

Saturday, October 10th, 1992

10: Drinking and Driving

The gang celebrates Lisa's win as Homecoming Queen at Ox's party where they drink, and they land in big trouble when they total Lisa's mother's car.

Saturday, October 17th, 1992

11: Love Machine

Slater's ex-girlfriend comes to Bayside and Screech's love machine shows that her and Slater still have feelings for each other, much to the annoyance of Jessie.

Saturday, October 17th, 1992

12: Class Rings

Zack decides to get all the seniors including Lisa, Slater and Screech, school rings. He gets them from a salesman but he learns he's been had when the rings turn out to be phony.

Saturday, October 24th, 1992

13: Isn't it Romantic?

On Valentine's Day the gang flashes back to the romantic adventures they've had in the past.

Saturday, October 24th, 1992

14: The Will

A favorite graduate dies and leaves $10,000 in his will. This creates a battle of the sexes to see who gets the money.

Saturday, October 31st, 1992

15: The Teacher's Strike

To go on a ski trip, the gang conjures up a teacher's strike only to learn that it could affect the academic bowl.

Saturday, October 31st, 1992

16: Slater's Sister

Slater is rejoined by his long lost sister who he hasn't seen in years and Zack finds himself falling for her. Slater doesn't approve of their romance and is determine to stop it.

Saturday, November 7th, 1992

17: The Senior Prom

The Gang tries to raise enough money to hold a senior prom.

Saturday, November 7th, 1992

18: The Video Yearbook

The gang decide to make a video version of the annual yearbook, but Zack has other ideas and decides to use it to sell a dating video made from the video clips. However, he regrets his decision after Screech mistakenly puts Kelly on the video and she starts getting calls from other guys.

Saturday, November 14th, 1992

19: Screech's Birthday

When his friends forget his birthday, they try to throw him a late surprise party. Screech, upset that his friends didn't remember, takes advantage of his new hall monitor position and makes it difficult for them to plan it.

Saturday, November 14th, 1992

20: Snow White and the Seven Dorks

The gang put on a rap version of "Snow White and the Seven Dwarfs". However, when Jessie and Zack find out they have to kiss in the last scene they start to doubt their friendship and question their feelings for each other, falling out with Kelly and Slater in the process.

Saturday, November 21st, 1992

21: Earthquake

Tori and Zack get caught in an elevator during an earthquake, along with Mr. Belding's wife who goes into labor there.

Saturday, November 21st, 1992

22: Best Summer of My Life

Zack stays home on the first day of school, and looks back on the times he spent at Malibu Sands.

Saturday, November 28th, 1992

23: Slater's Friend

Screech is left to look after Slater's chameleon when he goes away, but things go awry.

Saturday, November 28th, 1992

24: School Song

The school song needs changing, and the gang decide to write a new song. But Zack gets all of them to compete against one another. Then they find out what's going on and gets him back by sabotaging his likely-to-win song.

Saturday, December 5th, 1992

25: The Time Capsule

It's 2003, and Mr. Belding and the new class finds a video time capsule from the class of 1993, which is Zack and the gang. The video shows the funny and the touching moments that the gang shared with each other.

Saturday, May 22nd, 1993

26: Graduation

It's graduation day, but Zack will not be able to join the gang when they get their diplomas. It seems that he is a credit short of graduating and the only way he can get it back is by doing the unbelievable- BALLET!