update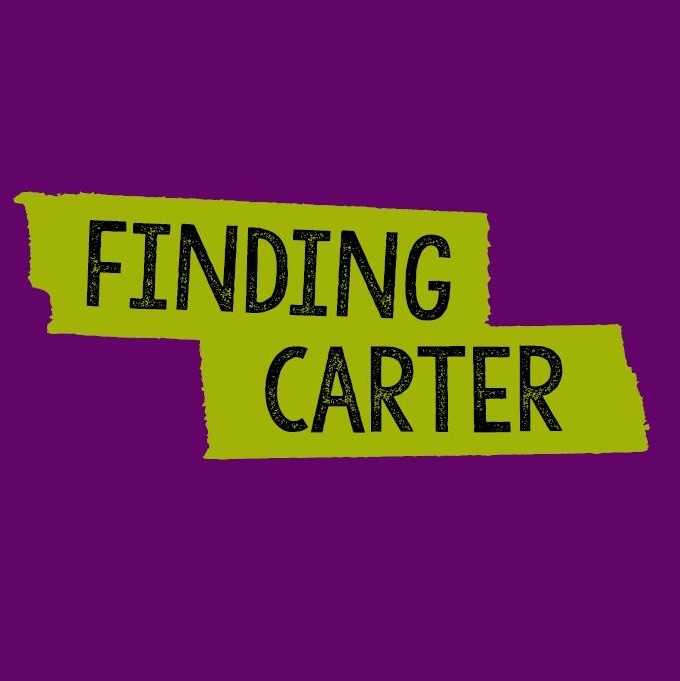 Season 1
Tuesday, July 8th, 2014

1: Pilot

Carter Stevens' world is turned upside when she discovers her mom is actually her kidnapper. Reunited with her biological family, Carter has a hard time adjusting, and lies begin to unfold.

Tuesday, July 8th, 2014

2: The Birds

Carter and her new friends plan to trick the police, while an old friend tries to stay in her life, and her relationship with Elizabeth continues to be strained.

Tuesday, July 15th, 2014

3: Drive

Bad boy crash enters Carter's life and causes drama in the Wilson family. David continues to sneakily pursue writing his book with his publicist.

Tuesday, July 22nd, 2014

4: Now You See Me

Bird's painting at her art show upsets Carter, Elizabeth's relationship with David gets even rockier, and a piece of Carter's old life returns.

Tuesday, July 29th, 2014

5: The Heat

Carter's ulterior motives backfire when she spends a day with Elizabeth and sees another side of her. David continues to move along with his book plan, and Taylor is initiated into the group during a wild game of 7 Minutes in Heaven.

Tuesday, August 5th, 2014

6: The Fugitive

Carter dives headfirst into a relationship with Crash, while Taylor is confused about where she stands with Max. Max is pulled into another stunt operated by Lori.

Tuesday, August 12th, 2014

7: Throw Momma From the Train

Carter is faced with a decision that will change her life forever. The twins celebrate their birthday, Elizabeth's secret is discovered, and Lori prepares to leave with Carter.

Tuesday, August 19th, 2014

8: Half Baked

Elizabeth is confronted with the truth, and David makes a shocking request of his wife. The Wilson children try to cope with the drama together, and Carter finds out she was lied to by someone she trusts.

Tuesday, August 26th, 2014

9: Do the Right Thing

David has to face up to his lies, while Taylor decides she's ready to take the next step in her relationship with Max. Ofe deals with money troubles, and Carter is blamed for something she didn't do.

Tuesday, September 2nd, 2014

10: Love Story

Carter and Crash try to get off the grid and leave everything behind, while Elizabeth tries frantically to find her. A gunshot destroys all of Carter's plans when it hits someone she cares about.

Tuesday, September 9th, 2014

11: The Long Goodbye

Everyone suffers through the waiting game to see if Max will survive. While the Wilsons watch over Max, Carter has to decide if she'll help out Crash or cut him loose.

Tuesday, September 16th, 2014

12: One Hour Photo

Carter is given a clue to what Lori's up to when some mysterious photos turn up. Max struggles with his current hospitalization, Carter sees a therapist, and a final betrayal changes Carter's life forever.
Season 2
not specified

0: Native Son

Tuesday, March 31st, 2015

1: Love the Way You Lie

Lori kidnaps Carter for a second time and the Wilson family learns the truth.

Tuesday, April 7th, 2015

2: Shut Up and Drive

As the Wilson family tries to pursue justice for Carters kidnapping, they learn painful secrets that test them in new ways. Carters friends celebrate her safe return, but Taylor struggles with Maxs emotional recovery.

Tuesday, April 14th, 2015

3: We Are Never Ever Getting Back Together

The Wilsons put aside their tensions to celebrate Joan and Buddy's anniversary. Meanwhile, a struggling Max must take a job from an unlikely source.

Tuesday, April 21st, 2015

4: Pretty When You Cry

A stranger from Carter's past provides new insights on Lori and Joan interferes with Grant.

Tuesday, April 28th, 2015

5: Wake Up Call

The school counselor urges Carter to take her studies more seriously or face the possibility of failing out of school. Taylor learns the truth of David's past, tensions rise at the town fair, and Max's new job poses a threat.

Tuesday, May 5th, 2015

6: Stay With Me

Carter tries to save Crash from a dire situation while David and Elizabeth weigh heavy decisions. As Taylor evaluates her true feelings for Max, it becomes clear she's beginning to spiral out of control.

Tuesday, May 12th, 2015

7: Something to Talk About

Carter struggles to make sense of Taylor's behavior as Taylor throws herself into planning a big school event. Grant questions whether he can continue living at home.

Tuesday, May 19th, 2015

8: Riptide

Carter is grounded just as an old friend arrives with alarming information about Lori; and Taylor sees Max in a different light after learning about his past.

Tuesday, May 26th, 2015

9: I Knew You Were Trouble

After getting shocking news about Lori, Carter and Max must take an unexpected road trip together. Meanwhile, Elizabeth, Joan and Taylor deal with drama on the homefront.

Tuesday, June 2nd, 2015

10: Rumour Has It

On a camping trip with friends, Carter debates whether or not to reveal a secret that could change everything for the people she loves the most.

Tuesday, June 9th, 2015

11: Wrecking Ball

Bonds of sisterhood are put to the test when secrets are revealed. Crash returns from military training and Carter is forced to make a decision about her future.

Tuesday, June 16th, 2015

12: I'm Not the Only One

Set to testify in court, Carter vows to end Lori's manipulation once and for all. But Lori drops a bombshell that rattles the Wilson household to the core.

Tuesday, October 6th, 2015

13: Native Son

After learning about the outcome of Lori's trial, Carter wants to get to know her brother; David and Elizabeth fight over Lori's latest surprise.

Tuesday, October 13th, 2015

14: Anywhere but Here

Tuesday, October 20th, 2015

15: Rabbit, Run

Tuesday, October 27th, 2015

16: The Sound and The Fury

Carter sparks with someone new, as Carter figures out a way to save the struggling bar. Meanwhile, Max takes Grant under his wing, and things come to a head between Max, Taylor, and Gabe.

Tuesday, November 3rd, 2015

17: The Consequences of Longing

Carter and Ben go head-to-head over secrets and lies. Elizabeth finds out the truth about Carter and Carter must fight harder than ever to earn the trust of those around her.

Tuesday, November 10th, 2015

18: She's Come Undone

Everything comes to a head at a house concert for Carter, Taylor, Max, and Ben, where everyone's secrets come to light.

Tuesday, November 17th, 2015

19: Never Let Me Go

Carter and Elizabeth's relationship is pushed to the edge when Elizabeth oversteps her bounds just as Lori inches her way into Carter's life. Meanwhile, Max's abusive father is up for parole.

Tuesday, November 24th, 2015

20: The Heart is a Lonely Hunter

After learning shocking news about Jared, Carter must figure out the truth. Ultimately, Jared's past mistakes come back to haunt everyone at Carter's biggest party to date.

Tuesday, December 1st, 2015

21: The Death of the Heart

Just as things are going perfectly between Carter and Jared, new obstacles arise to threaten their relationship. Meanwhile, things come to a head between Elizabeth and Lori while Max deals with the aftermath of his dad's trial.

Tuesday, December 8th, 2015

22: The Corrections

Tuesday, December 15th, 2015

23: The Sheltering Sky

Tuesday, December 15th, 2015

24: Atonement
Season 3
Tuesday, October 6th, 2015

1: