update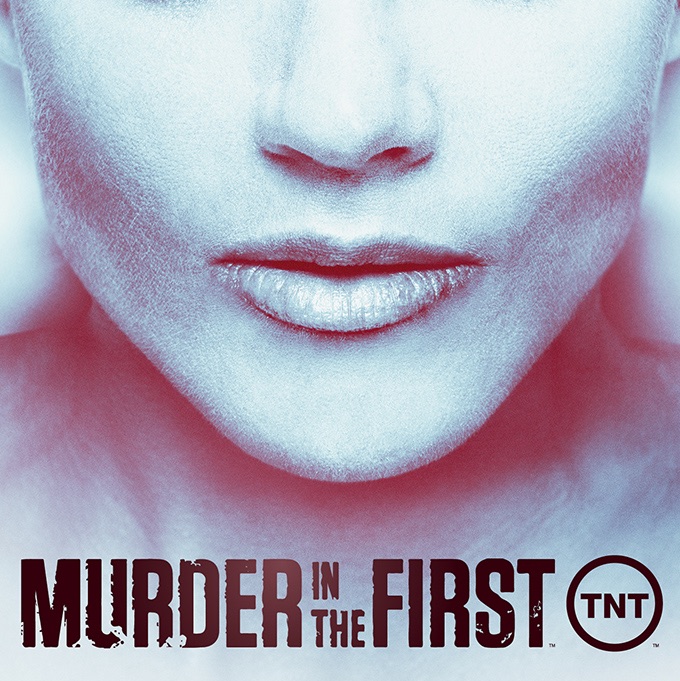 Season 1
Monday, June 9th, 2014

1: Pilot

When a junkie is murdered in the Tenderloin district, SFPD detectives Terry English and Hildy Mulligan are shocked to discover the case may be related to the city's youngest billionaire, tech genius Erich Blunt. But Terry's ability to focus is troubled as his wife battles stage 4 pancreatic cancer. Just as the inspectors begin closing in on the case, Blunt's beautiful flight attendant is found dead.

Monday, June 16th, 2014

2: The City of Sisterly Love

As Inspectors Terry English and Hildy Mulligan begin their investigation into the death of Erich Blunt's flight attendant, Cindy Strauss, Terry must also deal with the recent death of his wife and the arrival of his sister-in-law. The investigation takes an unexpected turn when the results of Cindy's autopsy reveal a shocking secret.

Monday, June 23rd, 2014

3: Who's Your Daddy?

The Inspectors search for clues that might link various suspects, including Erich Blunt, to Cindy Strauss' death. Meanwhile, Hildy is confronted by a young witness from a past investigation who worries for his mother's safety after she is physically abused by her new husband.

Monday, June 30th, 2014

4: Burning Woman

Despite the advice of his lawyer, Warren Daniels, Erich Blunt escapes for a drug-fueled weekend with his adoring CTO, Ivana West. Meanwhile, Terry and Hildy must deal with the repercussions of Hildy's officer involved shooting. As Hildy confronts the prospect of losing her job, Terry works to help his partner get out of trouble.

Monday, July 7th, 2014

5: Pants on Fire

To change the world's opinion of him, Erich Blunt takes a lie detector test to prove his innocence. Meanwhile, Hildy and Terry discover that a past suspect's alibi does not check out. They must get to the bottom of this before it unravels their case against Blunt.

Monday, July 14th, 2014

6: Punch Drunk

It's six months later, and the whole world is watching as tech genius Erich Blunt is put on trial for the murder of his flight attendant, Cindy Strauss. Meanwhile, Terry decides to start making amends for his behavior after the death of his wife. Hildy begins reconnecting with her ex-husband, Mike, and soon must confront the temptation to rekindle their romance.

Monday, July 21st, 2014

7: Suck My Alibi

After a key witness in the Cindy Strauss murder case turns up dead, Terry and Hildy set out to find the truth before it undermines the prosecution's case. Meanwhile, Erich Blunt's famed attorney, Warren Daniels, sees this as an opportunity to prove his client's innocence.

Monday, July 28th, 2014

8: Win Some, Lose Some

Erich Blunt's trial comes to a dramatic conclusion. Warren Daniels thinks about calling Blunt to the stand. Terry believes that a previous investigation had some significant holes in it.

Monday, August 4th, 2014

9: Family Matters

The aftermath of the Erich Blunt verdict finds the department probing a new death swirling around a drug-addled socialite and her husband. Meanwhile, it's discovered that witnesses from the Kevin Neyers case have recanted their original statements.

Monday, August 11th, 2014

10: Blunt the Edge

Terry and Hildy focus on the Kevin Neyers murder and unearth shocking secrets in the Season 1 finale.
Season 2
Monday, June 8th, 2015

1: Twenty-Fifteen

San Francisco Police Department Detectives Terry English and Hildy Mulligan are quickly thrust into the middle of a brutal onslaught. San Francisco's finest must work quickly to put an end to the threat.

Monday, June 15th, 2015

2: Schizofrenzy

Tensions mount as the manhunt proves to be more difficult than expected. Terry is promoted to acting lieutenant, which he soon discovers comes with responsibilities more taxing than he anticipated.

Monday, June 22nd, 2015

3: Blue on Blue

As the city reels, newly appointed D.A. Mario Siletti promises justice. Meanwhile, the body of a young Chinese gang member found in an urban grow house leads Hildy into the dangerous world of drugs and gang politics.

Monday, June 29th, 2015

4: My Sugar Walls

Raffi fears Hildy's continued investigation of the grow house murder will blowback on a case of her own. Dustin's defense team enlists the aid of acclaimed attorney Jamie Nelson. When new evidence suggests an inspector was murdered, Terry fears it may be connected to someone within the Hall of Justice.

Monday, July 6th, 2015

5: The McCormack Mulligan

The pressure ratchets up on Terry and Hildy to discover who's behind the cop-killings. Jamie comes out swinging, making an unexpected move in her defense of Dustin. Navarro reunites with his brother, who has been recently released from prison. Meanwhile, an anonymous tip gives Raffi a potential connect for her case against Suger.

Monday, July 13th, 2015

6: Oh, Mexico

Terry and Hildy find themselves investigating people within their own department. Jamie digs into Dustin's past in an effort to better understand his actions. Meanwhile, Suger searches for answers as someone close to him disappears, then makes a shocking discovery.

Monday, July 20th, 2015

7: State of the Union

The truth about Navarro leads Terry and Hildy to Mexico, as an angry Suger prepares for war. Jamie's casework takes her to Pleasantville, and a particularly painful event from Dustin's childhood. Raffi's investigation into Suger takes an unexpected turn.

Monday, July 27th, 2015

8: Out of the Shadows

Junior reveals new details which may finally give Hildy and Terry the upper hand in their investigation, while the Trial of Dustin Maker begins with opening statements. Meanwhile, an unlikely source provides Suger with startling new information regarding his sister.

Monday, August 3rd, 2015

9: Bruja Blanca

Terry and Hildy's investigation is dealt a lethal setback; Raffi's loyalty is questioned; Suger contemplates the future of Potrero; the stress of the trial takes a toll on Jamie.

Monday, August 10th, 2015

10: Nothing but the Truth

While Jamie deals with the fallout from her tirade, witnesses begin to take the stand in the case against Dustin; Hildy makes a vow when her family is threatened.

Monday, August 17th, 2015

11: Down Time

Terry and Hildy take a high-ranking officer into custody; Suger faces a new threat to Potrero; Molk uncovers unsettling information about a potential prostitution ring.

Monday, August 24th, 2015

12: Number Thirty Nine

Terry and Hildy are gloves-off as they race to close in on a murder suspect, while Fatty B lobbies to take Potrero in a new direction. The Trial of Dustin Maker reaches a climactic verdict.
Season 3
Sunday, June 26th, 2016

1: Normandy Bitch

Season three kicks off for Homicide Inspectors Terry English and Hildy Mulligan when an all-star quarterback is murdered in the middle of a crowded club in front of his pop star girlfriend. D.A. Mario Siletti and his wife are involved in a tragic car accident that could end his career and his marriage. And an untimely diagnosis threatens Hildy's future.

Sunday, July 3rd, 2016

2: Tropic of Cancer

As the hunt continues for the prime suspect in the Normandy Parker case, an anonymous tip forces Terry into an officer-involved shooting that sets off public uproar. A desperate Siletti reluctantly hires DUI defense attorney Alfred Arkin but withholds essential trial information. Hildy gets good news for her future, and she and Terry cross a line together.

Sunday, July 10th, 2016

3: Black and Blue

Public pressure on Terry and the SFPD continues to rise for the shooting death of an unarmed suspect. Hildy tracks down the fugitive in the Normandy Parker murder. Arkin advises Siletti to reconcile with his wife, as she might be the key to winning -- or losing -- his case.

Sunday, July 17th, 2016

4: The Barbers of Seville

Disturbing new information about Normandy parker lengthens the list of suspects in his murder. Siletti, fighting for his future, sabotages the D.A. who replaced him. Terry and Hildy face an ultimatum about their secret romance.

Sunday, July 24th, 2016

5: Follow the Money

The murder of a prime suspect in the Normandy Parker case seems to prove Terry's conspiracy theory. Siletti's fragile peace with his family is upended by a ruinous civil lawsuit compounding his legal troubles. And Hildy goes on a date in an attempt to move on from Terry.

Sunday, July 31st, 2016

6: Sam I Am

Terry and Hildy fear they may have lost a prime suspect to his gangster enemies. Terry is left to question his true feelings when Hildy agrees to another date with Burnside. Siletti prepares for the most crucial trial of his career: his own.

Sunday, August 14th, 2016

7: Let's Make a Deal

While the investigation into the murder of Normandy shifts closer to home, a new murder leads Terry and Hildy to revisit an earlier suspect. The trial of Mario Siletti gets underway as the state Attorney General's prosecutor, hell-bent on putting the District Attorney behind bars, unloads the first witnesses against him. Terry and Hildy face the harsh reality that their roles as partners may prevent their personal happiness.

Sunday, August 21st, 2016

8: Daddy Dearest

Terry and Hildy struggle to collect evidence against their new number one suspect. Terry attempts to repair his relationship with Hildy. The prosecution comes out swinging with an emotional witness who threatens Siletti's chances at life on the outside.

Sunday, August 28th, 2016

9: Rise of the Phoenix

When a promising new clue is uncovered, Terry and Hildy push forward in hopes of finally solving the Normandy Parker conspiracy. Siletti pulls out all the stops in his crusade against the very system he championed as District Attorney. Hildy's home life continues to spiral downward as one of her own winds up in the interrogation room.

Sunday, September 4th, 2016

10: Kat's Meow

In this thrilling season finale, Terry and Hildy race to close one of their most complex cases. A new grisly murder hits close to home for the inspectors. Siletti learns his victory in court comes with a substantial price.