update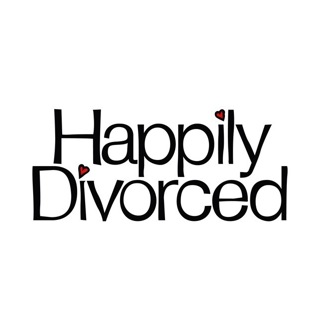 Season 1
Wednesday, June 15th, 2011

1: Pilot

Fran's pushed back into the dating pool after her husband of 18 years drops a bomb by coming out of the closet. Neither can afford to move out of the house so they're stuck living together which makes it difficult for Fran to be with her new man, Eliott.

Wednesday, June 22nd, 2011

2: Pillow Talk

After Elliott tells Fran that shes too involved in Peters life, she fears that their new relationship is in jeopardy. When Fran tries to plan a special evening with Elliott, Peters drunken night leads to an embarrassing morning for the trio.

Wednesday, June 29th, 2011

3: Anniversary

Peter tells Fran that they need to sell her engagement ring to pay taxes; Fran's plans.

Wednesday, July 6th, 2011

4: A Date With Destiny

Fran comes across some old love letters from her high school boyfriend and decides to contact him. The guy is perfect and Fran believes it was meant to be, until he reveals a secret of his own.

Wednesday, July 13th, 2011

5: Spousal Support

A wealthy client monopolizes Peter's time; Fran becomes a regular at a support group for the wrong reasons.

Wednesday, July 20th, 2011

6: I Wanna Be Alone

When Fran wins a cruise for two and decides to go alone, much to Peter and Judy's dismay, she soon realizes being alone isnt all its cracked up to be. Meanwhile, Dori sets out to be the next Doris Roberts when she performs in a local community show.

Wednesday, July 27th, 2011

7: Someone Wants Me

Fran runs into Elliot and realizes she still isn't over him which prompts her to try online dating. She can't stop thinking about Elliot so she decides to pursue him again but it leads to an awkward situation at his house.

Wednesday, August 3rd, 2011

8: A Kiss is Just a Kiss

When Fran suspects her best friends man of hitting on her, shes left with a decision that may tarnish their friendship.

Wednesday, August 10th, 2011

9: Vegas Baby

After a chance meeting, Fran gives Elliot an ultimatum: Rendezvous with her in Vegas or lose her for good. But when Fran and Peter's wild night leads to unexpected consequences, Fran's chance at love may be jeopardized forever.

Wednesday, August 17th, 2011

10: Torn Between Two Lovetts

Fran sets Peter up with her hairdresser; Fran invites herself out on a date.
Season 2
Wednesday, March 7th, 2012

1: The Reunion

Fran has no interest in facing her old nemesis at her college reunion, until she runs into Elliot and he agrees to be her faux fiance for the night. What could go wrong? After all, they're just friends... or are they?

Wednesday, March 14th, 2012

2: Peter Comes Out Again

Fran is shocked to discover that Peter is not out to his family so, when his brother Matthew is in town, she pushes him to finally come out. Once Matthew realizes that Fran is single, things between them heat up.

Wednesday, March 21st, 2012

3: Daddy's Girl

When Glen mistakes a dying battery for a cricket in his phone, Fran worries that her father is finally getting old... But when he buys a motorcycle, Fran is afraid that he may have finally lost his mind.

Wednesday, March 28th, 2012

4: The Burial Plotz

After the roof crashes in at Frantastic Flowers, Fran pays for the repairs by selling Peter's spot in the family burial plot. The move upsets Peter, forcing Fran to get creative if she ever wants to rest in peace again.

Wednesday, April 11th, 2012

5: Swimmers and Losers

As Fran comes to terms with the fact that she wont have kids, she decides to embrace the next exciting chapter of her life with Peter. But when Peter agrees to donate sperm so an old friend can have kids, Fran wonders if she closed that chapter too soon.

Wednesday, April 18th, 2012

6: Newman vs. Newman

After a big blowout with her husband, Dori moves into Fran and Peter's house. With Glen and Dori unwilling to resolve their fight, Fran steps in to get her parents back together.

Wednesday, April 25th, 2012

7: Adventure Man

Fran's romance with an outdoorsman is met with skepticism by Peter and her family, but a weekend camping trip should prove whether he's Mr. Right—or Mr. Wrong.

Wednesday, May 2nd, 2012

8: Time in a Bottle

Everybody's at Fran's and they all gather to watch Judi's commercial. When Fran raises the question of what made Peter come out two years ago, everybody tells their memories, but Fran then realizes some things are better left in the past.

Wednesday, May 9th, 2012

9: Mother's Day

When Fran forgets to make Mother's Day brunch reservations, an old friend suggests she make it up to her mother by spending a day having fun with her. But Fran quickly realizes that her mothers idea of fun is very different from her own.

Wednesday, May 16th, 2012

10: Fran-alyze This

Peter sets up Fran for a date with a psychologist, which just pushes her back to Elliot. Elliot asks Fran to join him at therapy to work on his commitment issues, but the therapist (who turns out to be Fran's failed date) is more interested in helping Fran figure out why she pursues unavailable men like Elliot.

Wednesday, May 30th, 2012

11: Cesar's Wife

When it appears that Cesar is having problems with his wife, Teresa, Peter advises Fran to stay out of it. But Fran can't stop herself from butting in.

Wednesday, June 6th, 2012

12: Two Guys, a Girl, and a Pizza Place (1)

Fran meets an adorable New Yorker named Frankie (Ralph Macchio), who is opening a pizza parlor in LA. Just as Fran and Frankie start to get romantic, Elliot pops back into Fran's life and says he is finally ready to commit.

Wednesday, November 28th, 2012

13: Two Guys, a Girl, and a Pizza Place (2)

When Fran finds herself torn between Elliot and Frankie, she realizes she has to finally make a choice between her two suitors. She feels confident about the choice until Peter's new boss makes her question the decision.

Wednesday, December 5th, 2012

14: Meet the Parents

Fran throws a dinner party to impress Elliot's parents; Elliot's mother's ring goes missing.

Wednesday, December 12th, 2012

15: The Back-Up Fran

Fran realizes Peter hasn't thought about how his life will change when she moves out. She encourages him to find a replacement for her, but finds he may have taken her advice a bit too literally when she meets his new roommate.

Wednesday, December 19th, 2012

16: A Star Is Reborn

Fran finds there's no business like show business when she fills in for Peter as Joan Collins' assistant. But things take an unexpected twist when she gets both Joan and Peter fired before the director.

Wednesday, December 26th, 2012

17: Follow the Leader

Fran gives romantic advice to a childhood friend who is also engaged, but her words of wisdom lead to some unusual places.

Wednesday, January 2nd, 2013

18: Love Thy Neighbor

A partying neighbor gives Fran news about her flower shop; Elliot is away.

Wednesday, January 9th, 2013

19: The Biggest Chill

When Judi's college boyfriend shows up to rekindle their romance years after he left her, Fran pushes Judi to pursue it. When he stands Judi up again, they assume he's back to his old tricks or is there another explanation?

Wednesday, January 16th, 2013

20: Peter's Boyfriend

Fran is upset when she finds out that Peter has a secret boyfriend. Peter tells Fran that he's kept his mouth shut about Chris because she can't keep hers shut with her criticism. Fran resolves to prove him wrong, but can she?

Wednesday, January 23rd, 2013

21: I Object!

Since she objected at Fran's first wedding, things have been tense between Fran and Peters sister, Peggy. So when Peggy makes a surprise visit and gets too involved in planning Fran's second wedding, the lace gloves come off.

Wednesday, January 30th, 2013

22: Happily Divorced... With Children

When Fran agrees to watch Cesar's son and Neil's daughter, she thinks parenting will be a piece of cake. But when the two teens start acting out, Fran wonders if she is cut out to be a nanny.

Wednesday, February 6th, 2013

23: Sleeping with the Enemy

Fran saves her neighbor's life and imagines the debt between them will be settled, but letting it go is easier said than done.

Wednesday, February 13th, 2013

24: For Better or For Worse

Fran follows up a startling encounter with her neighbor with an unannounced trip to London to visit her fiancé, Elliot, but she's the one who's in for a surprise.
Season 3
not specified

1: TBA

Season 3 does not exists, current episodes are continuation of season 2 http://thefutoncritic.com/showatch/happily-divorced/listings/

not specified

2: TBA

Season 3 does not exists, current episodes are continuation of Season 2. http://thefutoncritic.com/showatch/happily-divorced/listings/

not specified

3: TBA

Season 3 does not exists, current episodes are continuation of Season 2. http://thefutoncritic.com/showatch/happily-divorced/listings/

not specified

4: TBA

Season 3 does not exists, current episodes are continuation of Season 2. http://thefutoncritic.com/showatch/happily-divorced/listings/