update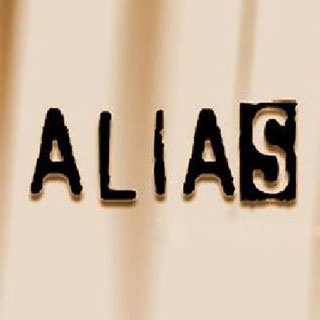 Season 0
Tuesday, September 23rd, 2003

2: The Legend of Rambaldi

Season 5 DVD special feature. The history of Rambaldi.

Thursday, January 1st, 2004

1: Tribunal

Tribunal opens with F.B.I. Assistant Director Kendall telling a home-sick Sydney that returning home would jeopardize the lives of the people she loves, including Michael Vaughn.
Season 1
Sunday, September 30th, 2001

1: Truth Be Told

Sydney Bristow discovers that her job as an agent for SD-6, a top-secret division of the CIA, holds some deadly secrets that threaten the security of the free world. In spite of being warned against it, Sydney reveals her secret to her fiancé, Danny, who later on is murdered. Sydney finds that her father, Jack, is also SD-6 and that the group is not part of the CIA, but actually an enemy of the United States. Sydney seeks the aid of the real CIA and is enlisted as a double agent under the command of operations officer Vaughn. Her mission now is to complete her cases at SD-6 while reporting her findings back to the CIA. But when Sydney finds out that her father is also affiliated with the CIA, she begins to question where his true allegiances really lie.

Sunday, October 7th, 2001

2: So It Begins

Sydney returns to SD-6 and is assigned with Dixon to travel to Moscow to retrieve some stolen files. But when Sydney discovers that she has inadvertently given SD-6 access to a nuclear weapon, she is forced to travel to Cairo and face a deadly foe. Meanwhile, Will begins to question the circumstances surrounding Danny's death, and Sydney learns of her father's involvement in the murder.

Sunday, October 14th, 2001

3: Parity

Sydney's life is in mortal danger as she is sent to Madrid to retrieve a 500-year-old sketch that contains a set of numbers and meets up with her deadly nemesis, K-Directorate agent Anna Espinosa. Meanwhile, Will delves deeper into the cause of Danny's death and discovers a very strange anomaly.

Sunday, October 21st, 2001

4: A Broken Heart

Sydney and Dixon go on a dangerous case involving the safety of the United Commerce Organization. Francie confronts Charlie about his secret date with another woman, and Will continues to get closer to the truth about Danny's murder.

Sunday, October 28th, 2001

5: Doppelgänger

Sydney's secret double agent status is jeopardized after she smuggling a biotech engineer into SD-6 from her mission in Berlin. Will meets a woman who confesses that she was having an affair with Danny shortly before his death. Vaughn informs Sydney that her father may be working for a third secret operative agency.

Sunday, November 18th, 2001

6: Reckoning

Sydney goes undercover in a mental institution to get information from Shepard, a man who has been unconsciously programmed to be a deadly assassin. Meanwhile, after Sydney becomes convinced that her father was responsible for the death of her mother 20 years earlier. Will discovers the true identity of the woman who claimed having an affair with Danny and Francie is relieved to learn that Charlie is not having an affair other woman. Marshall finds the computer worm planted in the SD-6 mainframe by the CIA.

Sunday, November 25th, 2001

7: Color Blind

While helping Shepard escape from the asylum in Bucharest, Sydney discovers the shocking connection he has with her past. Meanwhile, after tracking the computer virus secretly planted by the CIA, Sloane is confronted by Alliance representative Alain Christophe, who suggests that one or more moles may have infiltrated SD-6. Will continues to investigate the woman claiming to be Danny's mistress and Sydney finds out the truth about her father's involvement in her mother's death 20 years earlier.

Sunday, December 2nd, 2001

8: Time Will Tell

Sydney must undergo an extensive lie detector test to satisfy Sloane's frantic search for the SD-6 mole. Meanwhile, with nemesis Anna Espinosa following her every move, Sydney seeks out the connection that a device may have to the 500-year-old prophetic Rambaldi sketch. The mystery of Kate Jones deepens as Will continues to investigate Danny's death; and Sydney discovers that a keepsake from her mother Laura contains more disturbing connections into Jack's past alliances.

Sunday, December 9th, 2001

9: Mea Culpa

Sydney's life is placed in mortal danger when Sloane is informed by his superior that she is the SD-6 mole. Meanwhile, Dixon's life hangs in the balance after he is shot on a mission, and Will realizes that his discovery of Kate Jones' pin could uncover some unexpected information.

Sunday, December 16th, 2001

10: Spirit

Sydney briefs her CIA handler, Agent Vaughn, on her recent captivity at SD-6 and is surprised when he unexpectedly gives her a Christmas gift. Meanwhile Jack has to find a way to save Sydney when he discovers that Sloane has ordered her tortured and killed for being the suspected SD-6 mole. Will may be making the mistake of his life when he begins to research a name heard on a mysterious audiocassette -- SD-6.

Sunday, January 6th, 2002

11: The Confession

Sydney is grateful and proud of her father after he saves her life while on a case in Havana. But her admiration is short lived when Vaughn discovers further evidence that Jack may have been responsible for the deaths of over a dozen CIA officers many years earlier.

Sunday, January 20th, 2002

12: The Box (1)

When armed intruders take over SD-6, led by McKenas Cole, a man bent on exacting revenge on ex-boss Sloane, Sydney and Jack must work together to save their colleagues. Meanwhile, Will fears that his investigation of SD-6 and its link to the murder of Eloise Kurtz is placing his life in jeopardy.

Sunday, February 10th, 2002

13: The Box (2)

Vaughn disobeys orders and attempts to help Sydney and Jack avert the destruction of SD-6 headquarters and all its occupants. Meanwhile, McKenas Cole continues his vendetta against Sloane and searches for a mysterious device. A desperate but determined woman convince Will to continue his investigation of SD-6 and the imprisonment of David McNeil.

Sunday, February 24th, 2002

14: The Coup

Sydney and Dixon are sent to Las Vegas to gather information from a K-Directorate agent who has ties to the group that attacked and nearly destroyed SD-6. Meanwhile, Sydney learns some shocking news about Francie's fiancé, Charlie, Will begins his journey in discovering what SD-6 really is, and Jack continues to try to be more of a father to Sydney when he helps her decide whether or not to continue with graduate school.

Sunday, March 3rd, 2002

15: Page 47

Vaughn asks Sydney to use her friendship with Sloane's wife, Emily, to gain access to a mysterious Rambaldi book which happens to be under lock and key in a safe at Sloane's home. Meanwhile, Will is kidnapped and told to drop his investigation of SD-6 or risk the lives of his family and friends, including Sydney's.

Sunday, March 10th, 2002

16: The Prophecy

Sydney is tested by the DSR to discover her mysterious link to a chilling 500-year-old picture and prophecy foretold in a Rambaldi manuscript. Meanwhile, after uncovering the identity of the rogue group leader, "The Man," Sloane learns through fellow Alliance of Twelve member Edward Poole that a close friend may be in cahoots with the enemy.

Sunday, March 17th, 2002

17: Q&A

While the FBI detains and questions Sydney about her past and possible ties to a mysterious Rambaldi doomsday prophecy, Vaughn and Jack must race to free her and find a way to clear her name before her cover is blown and SD-6 is made aware of the situation. Once the rescue op has been launched, in her quest to prove her innocence, Sydney shocks even her usually unflappable father when she makes a chilling discovery that may unravel the mystery of the 500-year-old prophecy – she finds proof that Rambaldi's writings may hold more truth about an alleged weapon of mass destruction - and the fate of her own family.

Sunday, April 7th, 2002

18: Masquerade

While on a case to track the activities of Khasinau, a.k.a. "The Man," Sydney runs into her ex-lover, Noah Hicks, who broke her heart and left without saying goodbye five years earlier. Meanwhile, Sydney tells Sloane that she wants to find her mother; Jack is ordered to see CIA psychiatrist Dr. Barnett to help him deal with his churning emotions after discovering that his wife may still be alive; and Will and Francie become suspicious of Sydney's activities after finding one of her airline ticket stubs.

Sunday, April 14th, 2002

19: Snowman

Sloane begins to question where Noah's true allegiances lie, as passion ignites between Sydney and Noah. Meanwhile, Sydney continues to uncover new information about her mother, which disturbes Jack. A rogue assassin known as the Snowman is dispatched by K-Directorate to kill Khasinau, a.k.a. "The Man." Will and Francie confront Sydney about the mysterious airline ticket stub found in her jacket.

Sunday, April 21st, 2002

20: The Solution

In order to catch Khasinau and get closer to finding her mother, Sydney and Vaughn set up an undercover transaction for a Rambaldi artifact with Khasinau's representative, Mr. Sark. But Sydney's cover may be compromised when a SD-6 agent is sent in to thwart the sale. Meanwhile, Will is enticed to continue his investigation of SD-6 when he learns the identity of one of his kidnappers. Emily tells Sydney that she knows about SD-6, which forces Sloane to make the most difficult decision of his life.

Sunday, May 5th, 2002

21: Rendezvous

Will's life is about to change as he is sent to find the person responsible for leaking information to him about SD-6. Meanwhile, Sloane finds himself on the cusp of finally tracking down Khasinau when SD-6 captures "The Man's" right-hand man, Mr. Sark. Dixon becomes suspicious of Sydney's activities.

Sunday, May 12th, 2002

22: Almost Thirty Years

In order to save Will's life, Sydney and Vaughn must destroy a familiar looking Rambaldi device, while Jack makes a risky deal with Khasinau's representative, Mr. Sark. Meanwhile, the CIA believes that one of their own is a mole for "The Man"; the Alliance comes to a decision regarding the fate of Emily Sloane; Dixon's suspicions about Sydney intensify; and Sydney finds herself face-to-face with "The Man."
Season 2
Sunday, September 29th, 2002

1: The Enemy Walks In

Sydney finds herself face-to-face with her mother, whose intentions for her daughter are made chillingly clear. Meanwhile Sydney continues her search for Vaughn, not knowing if he is dead or alive after being swept away by a wall of water in Taipei. Will's life is forever changed when he learns the truth about SD-6 and Sydney's life as a double agent. Dixon must decide whether or not to inform Sloane of Sydney's suspicious activities.

Sunday, October 6th, 2002

2: Trust Me

Sydney must decide whether her mother's goodwill gesture was sincere or an attempt to kill her. Will witnesses Francie discussing her restaurant plans with a man whose affiliations are questionable, and Sloane is made a full partner in the malevolent Alliance of Twelve.

Sunday, October 13th, 2002

3: Cipher

Sydney must outwit Sark in order to find a crucial piece of intel. Meanwhile, Jack faces Sydney's mother for the first time in almost 20 years. Will finally meets Vaughn and Sloane is haunted by his wife's death.

Sunday, October 20th, 2002

4: Dead Drop

Sydney's dealings with her mother lead Jack to take drastic measures to ensure his daughter's safety. Meanwhile Will is confronted by a mysterious woman about resurrecting his story on SD-6.

Sunday, November 3rd, 2002

5: The Indicator

Sydney discovers a terrifying secret when she's sent on a case to track down a new generation of weapons. Meanwhile, Vaughn suspects Jack of setting up Sydney's mother to take a fall. Sloane tells Jack the truth about Emily's death.

Sunday, November 10th, 2002

6: Salvation

Sydney's trust in her father begins to fade. Meanwhile, Sydney and Vaughn may have been exposed to a deadly virus while in Taipei; Sloane haunted by Emily's death begins to unravel. Vaughn enlists Will to help research a case.

Sunday, November 17th, 2002

7: The Counteragent

Sydney races to find a cure for Vaughn, but in order to find the antidote, Sydney must make a deal with Sark that could endanger Sloane's life. Meanwhile, Will continues his research for Vaughn and discovers some disturbing inconsistencies involving 20-year-old standardized IQ tests.

Sunday, December 1st, 2002

8: Passage (1)

Sydney, Jack and Irina must put aside their differences and go undercover as a loving family in order to seize six nuclear warheads from an unfriendly nation. Meanwhile, Sloane announces to a suspicious staff that Mr. Sark will be working with SD-6, and later he is contacted by an unknown group claiming that Emily is still alive.

Sunday, December 8th, 2002

9: Passage (2)

While continuing on a mission to take control of six nuclear warheads, Sydney and Jack discover where Irina's loyalties lie when she meets up with Gerard Cuvee. Meanwhile, Sloane informs the Alliance that Emily may still be alive.

Sunday, December 15th, 2002

10: The Abduction

Jack meets Alliance counterintelligence head Ariana Kane, who is sent in to investigate Emily's disappearance and to discover who is trying to blackmail Sloane. Meanwhile, Marshall is sent on his first mission with Sydney as his partner. Vaughn schedules Will to take a CIA psych test. Francie gets suspicious over Sydney and Will's secretive behavior.

Sunday, January 5th, 2003

11: A Higher Echelon

After completing his first mission with Sydney, Marshall's life is placed in mortal danger. Meanwhile, Ariana Kane suspects Jack as being the prime suspect in the disappearance of Sloane's wife. Vaughn learns the truth about Jack's involvement in the murder of CIA agent Haladki and Sydney confides in Francie about her feelings for a fellow co-worker.

Sunday, January 12th, 2003

12: The Getaway

While Alliance counterintelligence head Ariana Kane tracks Sydney in order to catch her fugitive father, Jack elicits Irina's help in finding Sloane's blackmailer. Meanwhile, Sydney and Vaughn risk exposing their covers to SD-6 when they share a romantic dinner together while on a case in France.

Sunday, January 26th, 2003

13: Phase One

Sydney and Jack are confronted by the new director of SD-6 who replaces Sloane, whose whereabouts and intentions are unknown. Meanwhile, romantic sparks begin to fly between Francie and Will.

Sunday, February 2nd, 2003

14: Double Agent

Sydney, Vaughn and Jack must determine whether CIA agent Lennox is who he says he is after his deep cover mission is compromised.

Sunday, February 9th, 2003

15: A Free Agent

Sydney must make a life-defining decision regarding her future with the agency, while Sloane re-emerges and continues his obsessive quest to piece together the mysterious Rambaldi artifacts - with the reluctant aid of a kidnapped scientist. Meanwhile, Dixon's marriage is put to the test after he tells his wife the truth about his occupation.

Sunday, February 23rd, 2003

16: Firebomb

A mysterious Rambaldi device's powers are finally revealed and Sloane has its secrets. Meanwhile, Vaughn begs Dixon to aid the CIA in rescuing Sydney, Will is called upon to participate in a crucial CIA briefing session, and Sydney senses that Francie is keeping secrets.

Sunday, March 2nd, 2003

17: A Dark Turn

Sydney begins to question where Vaughn's allegiances lie when she learns through CIA Agent Yeager that he is under investigation by the Agency. Meanwhile Irina and a crucial Rambaldi manuscript are used as bait to try to catch Sloane, and Sydney welcomes Dixon to the CIA.

Sunday, March 16th, 2003

18: Truth Takes Time

Sydney faces off with her mother, while Emily must decide whether to side with her husband or betray him.

Sunday, March 30th, 2003

19: Endgame

Sydney defies her father in her attempt to rescue a kidnapped scientist, while Sloane, seeking revenge, becomes more dangerous than ever. Meanwhile, Francie manipulates an unsuspecting Will for his agency connections.

Sunday, April 27th, 2003

20: Countdown

A Rambaldi artifact prophesizes that an apocalyptic event will soon take place, and Dixon's grief leads Vaughn and agency psychologist Dr. Barnett to question his intentions, as his thirst for revenge on Sloane intensifies. Meanwhile Sloane receives a life-changing revelation from a mysterious monk in Nepal, Sydney and Dixon hunt for the killer who stole the heart from his victim.

Sunday, May 4th, 2003

21: Second Double

Sydney begins to question Will's identity when he's arrested for espionage, under suspicion of being a double. Meanwhile Sark and Irina plot to recover the Rambaldi heart, and Sloane makes Jack a business proposal.

Sunday, May 4th, 2003

22: The Telling

Sydney finally confronts her mother, who reveals her true motivation. Sloane, for his part, begins to execute his new grand plan and Will struggles to figure out who's behind his set-up.
Season 3
Sunday, September 28th, 2003

1: The Two

Sydney tries to piece together the last two years of her life and discovers the fates of her friends and family. She confronts Vaughn about his marriage and learns the shocking fates of Jack and Sloane. Meanwhile, she is granted temporary CIA clearance on a case that may help her regain her memory.

Sunday, October 5th, 2003

2: Succession

Sydney's search for her past leads to a jailed Sark, but their Q&A is cut short when he becomes the ransom for a pair of abducted CIA scientists, whose kidnappers may be tied to the murder of his father. Jack contacts an old friend of sorts for info on Sloane's new world-peace project, and Vaughn makes a decision about his future as an operative.

Sunday, October 12th, 2003

3: Reunion

Sydney and Vaughn are reunited again as a team to prevent Sark from destroying the nation's satellite communications system. Meanwhile, Jack must find a way to stop Marshall from uncovering the identity of a familiar murderer. Sydney accompanies Vaughn and Lauren as they meet with Sloane to ask for a favor.

Sunday, October 19th, 2003

4: A Missing Link

Sydney discovers a link to her missing two years in the form of Simon Walker, the dangerous and sexy leader of a group determined on retrieving deadly biological weapons. Meanwhile, Vaughn struggles with his own feelings of jealousy and longing while Sydney is on her mission, aware of the pressures his job is putting on his marriage to Lauren. Jack takes matters into his own hands to protect his daughter, purposefully revealing Sydney's deadly secret to Dixon in order to preserve her position inside the CIA.

Sunday, October 26th, 2003

5: Repercussions

While Vaughn's life hangs in the balance, Lauren butts heads with Sydney after learning the part she played in his stabbing. Meanwhile, Sydney further questions Sloane's allegiances after he is kidnapped by Kazari Bomani, a kingpin in The Covenant; Jack's cover is jeopardized when he meets with Simon to dig up information on Sydney's missing two years; and Marshall is sent on his second mission with Sydney, posing as a high-stakes, southern gambler.

Sunday, November 2nd, 2003

6: The Nemesis

Sydney's emotions are turned inside-out when she comes face-to-face with Allison, Francie's doppelgänger, who was presumed dead but is now a key figure in The Covenant. Meanwhile Lauren's search for Lazarey's murderer leads her closer to discovering a connection to Sydney, and Sydney begrudgingly is assigned as Sloane's CIA handler.

Sunday, November 9th, 2003

7: Prelude

Jack takes drastic measures to ensure that the NSC never finds out the truth about Sydney's murder of a Russian diplomat. But his actions place a heavy strain on Vaughn's marriage, as Lauren gets closer and closer to the truth about Sydney. Meanwhile, Sydney agrees to go on a mission with Sloane in order to thwart plans to obtain the operating system to a deadly weapon -- and she discovers an unlikely ally in the hunt for her missing two years.

Sunday, November 23rd, 2003

8: Breaking Point

When Sydney is taken into custody by the NSC, Jack and Vaughn have no choice but to ally themselves with Sloane to rescue her. But with only hours to spare before she is forced to undergo a radical surgery to recover her memories, they must put togther an extraction team, headed by freelance operative Brill (Richard Roundtree, "Shaft"). Meanwhile, Lauren faces an impossible choice -- side with the NSC, who she wants to believe is doing the right thing, or with her husband.

Sunday, November 30th, 2003

9: Conscious

After making a shocking discovery in the desert, Sydney agrees to submit to an experimental procedure conducted by an eccentric doctor, designed to retrieve her lost memories. But while Jack and Vaughn look on, Sydney's mind proves surprisingly resistant to letting her remember her missing time -- and the process of recovering it could end up killing her. Meanwhile, Lauren makes a great sacrifice in order to make her alibi believable to Lindsey after breaking Sydney out of NSC custody, and Sloane finds himself boxed in by an unlikely enemy -- one who wants to see Sydney Bristow eliminated permanently

Sunday, December 7th, 2003

10: Remnants

The identity of the mysterious "St. Aidan" forces Sydney to pull a stunned Will out of witness protection. But the pursuit sends the two old friends on a collision course with Allison -- the woman who ruined both their lives. Meanwhile, a zealous Lindsey arrests Jack and Vaughn as conspirators in Sydney's escape from NSC custody, Sloane, still under pressure from Lindsey, puts a plan in motion to eliminate Sydney, and Dr. Brezzel has an unpleasant run-in with Sark.

Sunday, January 11th, 2004

11: Full Disclosure

Sydney finally learns the shocking truth about her missing two years from an unlikely source.

Sunday, January 18th, 2004

12: Crossings

Jack contacts a mysterious woman with ties to Irina to help him free Sydney and Vaughn, who have been captured and face a North Korean firing squad. But Jack is faced with a curious conundrum when the woman tells him that she will not put the rescue plan in motion until he fulfills a favor - assassinate Sloane.

Sunday, February 15th, 2004

13: After Six

Sydney and Vaughn are sent to retrieve the Doleac Agenda to gain an advantage over The Covenant. For this, Sydney and Weiss must convince rogue security systems designer Toni Cummings to help the CIA break into a Lethal Response System. Meanwhile, Sark approaches an unlikely ally to kill the Covenant's Cell leaders.

Sunday, March 7th, 2004

14: Blowback

While trying to retrieve a bomb, Sydney and Vaughn are ambushed by unidentified assailants. Meanwhile, Lauren and Sark continue to solidify their new partnership, Sloane divulges a dark secret to Dr. Barnett and Marshall shows the strains of new fatherhood.

Sunday, March 14th, 2004

15: Façade

Sydney and Vaughn must convince bomb maker Daniel Ryan that they are part of The Covenant in order to find out where he has hidden one of his devices. But Sydney discovers that her ties to the bomber could lead him on a suicide mission.

Sunday, March 21st, 2004

16: Taken

Sydney attempts to rescue Dixon's kids after they are kidnapped by Sark, Lauren's status as a double agent is put to the test when she learns that she has to work with her father, and Sloane is framed as a CIA mole.

Sunday, March 28th, 2004

17: The Frame

Sydney and Vaughn must track Kazari Bomani down to get hold of a piece of the Rambaldi puzzle. Meanwhile, Jack reveals his suspicions to Senator Reed about his daughter Lauren's allegiances, and Vaughn decides what to do about his marriage.

Sunday, April 11th, 2004

18: Unveiled

Sydney and Jack warn a disbelieving Vaughn about their suspicions of Lauren being the CIA mole. Meanwhile, Bomani and Sark take possession of the Rambaldi machine, Sydney and Vaughn must stop a Covenant virus that's crippling medical facilities around the world, Sloane's secret is revealed to Jack, and Bomani begins to lose faith in Lauren's ability to carry out her Covenant missions.

Sunday, April 18th, 2004

19: Hourglass

After finding out that Lauren is working for the Covenant, Vaughn is told to keep up the façade of a happy marriage in order to keep tabs on his wife's activities. But he's in for a shock when he uncovers the truth about Lauren's mother, Olivia. Meanwhile, Jack refuses to help exonerate Sloane of his crimes and put in motion a stay of execution, and a monk discloses the identity of the Rambaldi "Passenger" to Sydney.

Sunday, April 25th, 2004

20: Blood Ties

After discovering the identity of the Rambaldi "Passenger," Sydney and Jack seek the aid of Sloane, to track the "Passenger" down. Meanwhile, after learning a secret about his father from Thomas Brill, Vaughn is kidnapped and tortured by Lauren and Sark, who are about to track "The Passenger" down themselves.

Sunday, May 2nd, 2004

21: Legacy

With the aid of Katya Derevko and CIA imprisoned security systems designer Toni Cummings, Sydney and Vaughn attempt to track down Sloane and Nadia. But Lauren and Sark are also in hot pursuit of them in order to uncover the secrets of Rambaldi. Meanwhile, Vaughn's obsession with tracking down Lauren is beginning to consume him, Sydney and Vaughn turn the tables on an old foe, and Katya expresses her attraction to Jack.

Sunday, May 23rd, 2004

22: Resurrection

Lauren stages a stunning betrayal to steal classified materials from the CIA. Meanwhile, Vaughn comes face to face with his darkest demons in pursuit of his wife; Nadia must decide whether or not she can trust her father, Sloane, in the pursuit of Rambaldi's most priceless artifact; and Sydney receives a shattering revelation that will make her question everything - and everyone - she thought she could trust.
Season 4
Wednesday, January 5th, 2005

1: Authorized Personnel Only (1)

Sydney quits the CIA and joins a Black Ops unit called "Authorized Personnel Only" alongside Dixon, Jack, Vaughn and... Sloane. Meanwhile, the truth Sydney found out in Wittenberg endangers her relationship with Jack, and eventually she reveals the awful truth to Vaughn.

Wednesday, January 5th, 2005

2: Authorized Personnel Only (2)

Sydney unwillingly teams up with her father to hunt down a modern-day samurai. Meanwhile, Nadia doesn't want to go back to the spy business, but is forced to when Sydney's life is jeopardized. Sydney finds out the reason behind Jack's misdeed and Nadia makes an unsettling promise.

Wednesday, January 12th, 2005

3: The Awful Truth

Sydney must seduce a murderous arms dealer in order to track down a stolen NSA code-breaker. Meanwhile, Vaughn fears for Weiss's life, and Sydney and Jack argue about telling Nadia the truth about her mother.

Wednesday, January 19th, 2005

4: Ice

Sydney and Vaughn go undercover to track down a deadly new bio-weapon. Meanwhile, Sydney is concerned about Vaughn not having yet put Lauren behind, and Nadia turns to a Jack to find out the truth about her mother.

Wednesday, January 26th, 2005

5: Welcome to Liberty Village

Sydney and Vaughn go undercover as a married couple so as to find a weapon that could bring back the Dark Ages. However, the neighborhood they've infiltrated is not as charming as it seems.

Wednesday, February 9th, 2005

6: Nocturne

After being infected with a hallucinogen, Sydney starts to lose touch with reality. Vaughn and Jack must rush to find an antidote before Sydney puts her life - and others next to her - into danger.

Wednesday, February 16th, 2005

7: Détente

While Sydney and Nadia argue about Nadia's acceptance of Sloane's fatherly concerns, Sloane worries about Nadia's well-being when she and Sydney go undercover as wealthy, irresponsible young heiresses to uncover the whereabouts of a deadly chemical.

Wednesday, February 23rd, 2005

8: Echoes

Sloane temporarily steps down as Director of his Task Force and gives Jack full authority over the next assignment, which involves Anna Espinosa, Sydney's old foe. However, Anna turns the tables on APO when she captures Nadia and forces Sydney to do her biddings. Sydney tells Nadia about the Rambaldi's prophecy which dictates that two sisters will fight and only one will survive. Meanwhile, Vaughn visits Sark and tries to trick him into helping them to catch Anna. In the end, one of the sisters is mortally wounded by Anna.

Wednesday, March 2nd, 2005

9: A Man of His Word

While Nadia is in a coma, Sark is taken into APO and to help them infiltrate Cadmus Revolutionary Front and retrieve the bomb, but in return he demands to see Lauren's corpse and that Vaughn opens her coffin for him. Nadia may be the only person with the intel they need to intercept the bomb, so Jack is forced to prematurely wake Nadia from her coma, endangering her life, which doesn't please Sloane when he finds out.

Wednesday, March 9th, 2005

10: The Index

Dixon enlists Sydney to help him prove that Sloane is double-crossing the CIA and using APO to steel the Blackwell Index, a master blackmail list, and to reconstruct the Alliance. Sydney makes her way into Sloane's house so as to copy the encryption key from his secure phone and crack his calls. When Nadia finds her, she becomes disappointed in her sister. Meanwhile, Vaughn discovers something disturbing about his father when he visits his comatose uncle.

Wednesday, March 16th, 2005

11: The Road Home

Sydney must protect the life of a civilian, whom she unintentionally put in danger. Meanwhile, Jack plans a visit with an old friend, and Vaughn uncovers more disturbing secrets about his father.

Wednesday, March 23rd, 2005

12: The Orphan

Nadia puts her own life - as well Sydney's and Weiss's - in danger after failing to unveil her past through a dangerous criminal. Meanwhile, Vaughn finds a person who is somehow connected to his father and Nadia as well.

Wednesday, March 30th, 2005

13: Tuesday

When a mission goes wrong, Sydney's is placed in danger and Marshall is the only one who can save her. Meanwhile, Dixon is exposed to a deadly pathogen released inside APO.

Wednesday, April 6th, 2005

14: Nightingale

Sydney and Vaughn risk their lives trying to find out the truth about Vaughn's father. Finally, we find out why Jack and Sloane seem to be conspiring together against Sydney and Vaughn.

Wednesday, April 13th, 2005

15: Pandora

In an attempt to talk to Sydney, Katya Derevko deliberately poisons herself and is temporally taken out from her cell. Once Nadia tells her sister about this, Sydney visits her aunt to tell her to stay away from Nadia. However, Katya unsettles Sydney by telling her that someone framed her mother as a means of getting her killed. Sydney sets off in search of the truth behind this story. Meanwhile, Vaughn becomes a rogue agent by getting involved with the people who might know his father's whereabouts. In the end, he and Sydney find out that the man behind these two plots is no other than A. Sloane. However, things are not exactly as they seem to be.

Wednesday, April 20th, 2005

16: Another Mister Sloane

Sydney and Vaughn tell Jack about Sloane's alleged involvement in Vaughn's search for his father and Irina's contract on Sydney's life. After cornering Sloane, they both conclude that someone is framing him. The APO team set a trap to catch the fake A. Sloane, but they fail. Once they realize what "Arvin Clone" is after at, Sloane suggests to step down, temporarily. However, Sydney reluctantly convinces him to stay on the case, since he may the only person able to anticipate "Arvin Clone"'s next move. But Nadia fears that this pursue may revive her father's past obsession – Rambaldi.`

Wednesday, April 27th, 2005

17: A Clean Conscience

Nadia's former caretaker, Sophia, has been severely beaten. She contacts Nadia and asks to meet her. Sloane is told by Sophia that she was beaten up, because someone is trying to track Nadia down, so he and Jack decide to tell their daughters the truth – Elena Derevko, the third and the most cruelest of the Derevko sisters, has been surveilling both Sydney and Nadia for a decade. Meanwhile, Jack's doctor advises him to tell Sydney about his illness.

Wednesday, May 4th, 2005

18: Mirage

Jack's illness has caused him to hallucinate about a cure. Sydney must recreate the time when Jack was working for the CIA and hid the only man who might be able to help him now. For this, Sydney must play her own mother. Meanwhile, Sophia moves in with Sydney and Nadia.

Wednesday, May 11th, 2005

19: In Dreams...

The team captures the Sloane Imposter and questions him to find a rare Rambaldi orchid. The real Sloane must relive a painful memory in order to get the Imposter to reveal the orchid location.

Wednesday, May 18th, 2005

20: The Descent

After a tactical group infiltrates the DSR and steals Rambaldi artifacts, CIA director Hayden Chase discovers that the alarms at the DSR were disabled from Nadia's computer, allowing the raid to happen, and shows up at the apartment to question her. Soon Sloane and Jack arrive and suspect that Sophia, who had access to the computer while she was living with Syd and Nadia, is Elena Derevko. They follow her trail to a dead Rambaldi follower, a stunning betrayal, and a presumed dead family member...

Wednesday, May 18th, 2005

21: Search and Rescue

Rambaldi's catastrophic endgame begins to fall into place as a giant red ball version of the Circumference/Mueller device is found floating over a large city in Russia, driving the citizens mad with violence. After a wounded Dixon reveals that Irina is alive, Sydney, Nadia, and Jack set off to find her. It turns out that Irina had been captured, and then duplicated using Project Helix, in order to give the impression that she was dead. Sydney and Nadia discover Irina being held inside a camp in Tikal, safely in the clutches of Elena's private army. Irina had apparently been working to counter Elena's organization, the Covenant, and actually PREVENT the Rambaldi endgame. Irina is taken to APO and tells them of a page she destroyed, a page that was key to Rambaldi's endgame. Under torture, she finally broke and recreated it for Elena. After a short respite, Sydney, Vaughn, Jack, Nadia, and Irina board a plane parachute down, towards Elena, Sloane, the Circumference....and destiny.

Wednesday, May 25th, 2005

22: Before the Flood

Jack, Sydney, Irina, Vaughn and Nadia parachute into Sovogda. They're supposed to dismantle a giant red ball turning people into zombies. At APO, Marshall and Weiss use the Blackwell Index to blackmail the Russian minister into giving them the access codes to a Russian satellite, they discover that Elena is uplinking the satellite. A CIA agent, Brodien reminds them that the Rambaldi device is broadcasting a subaudible frequency that physiologically alters people who drink it and it is irreversible. Elena learns of the APO team's arrival.
Season 5
Thursday, September 29th, 2005

1: Prophet Five

After learning that the man she has known as Michael Vaughn is under investigation and suspected of being a double agent, Sydney begins to question whether their business and personal relationship over the years had all been a lie.

Thursday, October 6th, 2005

2: ...1...

Sydney teams up with Renée - a fugitive on the CIA's most wanted list -- to track down the murderer of a close friend before the killer can strike again. Meanwhile, Jack enlists a reluctant new agent, Thomas Grace (Balthazar Getty), and Weiss struggles to decide whether or not to accept a promotion that would force him to leave his colleagues.

Thursday, October 13th, 2005

3: The Shed

Sydney is forced to partner on a mission with new APO agent Thomas Grace. They discover that Rachel Gibson -- a spy suspected of being involved in activities against the U.S. -- has something shockingly in common with Sydney.

Thursday, October 20th, 2005

4: Mockingbird

While Sloane awaits the outcome of his sentencing, Sydney's life is put in grave danger when Gordon Dean discovers that Rachel is still alive.

Thursday, October 27th, 2005

5: Out of the Box

Sydney and Tom discover that Renie has stolen the cryo container, and soon find themselves under siege by a group of mercanaries who want the contents of the container. Meanwhile, Sloane takes matters into his own hands to get himself back into APO.

Thursday, November 10th, 2005

6: Solo

Rachel receives a little help from Syd for her first solo mission.

Thursday, November 17th, 2005

7: Fait Accompli

Sydney and APO attempt to discover whom Gordon Dean is working for and what their end game is. Meanwhile, when the group claiming to have a cure for daughter Nadia continues to play mind games with him, Sloane struggles for control.

Wednesday, December 7th, 2005

8: Bob

Rachel and Sydney have to join forces with Julian Sark to prevent a deadly micropulse bomb from falling in the hands of a dangerous mercenary.

Wednesday, December 14th, 2005

9: The Horizon

Sydney teams up with Vaughn after being kidnapped and being placed in a hypnotic. What Sydney doesn't know is that the kidnapper is a very familiar face with an obscure interest in her unborn child.

Wednesday, April 19th, 2006

10: S.O.S.

The entire APO gang is trapped inside the CIA offices and Weiss saves them. However, Weiss will not be returning to APO, he will just be helping the others on a mission to obtain information regarding Sydney.

Wednesday, April 19th, 2006

11: Maternal Instinct

Sydney gives birth to the baby, but Sloane may need something from the newborn. Nadia awakens.

Wednesday, April 26th, 2006

12: There's Only One Sydney Bristow

One month after the baby is born, Sydney is taking time off from work. Will is what pulls her back in the field while she's on maternity leave. The enemies realize that the best way to hurt Sydney is through her friends. Anna Espinosa also returns.

Wednesday, May 3rd, 2006

13: 30 Seconds

While the gang starts to learn more about the Prophet 5, Sloane is distressed to learn that Prophet Five's cure for Nadia is just as likely to kill her. Meanwhile, Devlin returns, the search for Anna Espinosa continues, Rambaldi's prophetic Page 47 resurfaces, and Sydney offers Renée a job at APO.

Wednesday, May 10th, 2006

14: I See Dead People

Marshall reports to Jack that a microchip, found in Renée Rienne's body, is etched with the name 'Andre Micheaux'. Peyton tells Sloane that Sydney is being sent to Nepal to meet with someone regarding the chip. Sloane sends Anna, now Sydney's doppelgänger, to intercept. When Marshall discovers that the APO office is bugged, Jack frantically tries to reach Sydney to warn her before it is too late.

Wednesday, May 17th, 2006

15: No Hard Feelings

Sydney now posing as Anna, brings Peyton a microchip with a device hidden in it. Meanwhile Sloane finishes translating page 47 and reports that only the chosen one can complete the circle, which leads Sark and Sydney on a dangerous mission to a prison. Rachel finally discovers Tom's secret about what happened to his wife.

Monday, May 22nd, 2006

16: Reprisal

In the first part of [the] Alias two-hour finale event, 'Reprisal,' Sloane takes Marshall and Rachel hostage in order to discover a crucial clue to Rambaldi's ultimate endgame, as Sydney, Vaughn and APO race to stop him.

Monday, May 22nd, 2006

17: All the Time in the World

Peyton tells Sloane that she has made a deal for the Rambaldi Sphere with an ally in China. Sloane arranges for stolen missiles to be sent to Hong Kong. Sloane's plan is revealed to the APO members, who race to stop him before he can use the Rambaldi Sphere to put the plan in motion. But this all leads to a long awaited confrontation between Sydney and Irina.