update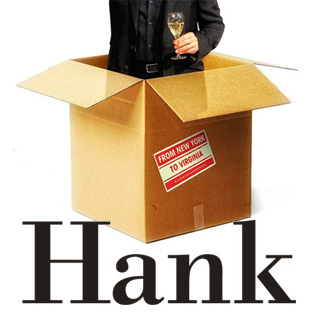 Season 1
Friday, September 17th, 1965

1: Who's Waldo Smith?

College drop-in Hank, an unregistered student who's hungry for learning, gets the help of Professor McKillup in his plots to attend classes in place of absent students.

Friday, September 24th, 1965

2: Will the Real Harvey Wheatley Please Stand Up?

Hank transforms a personality-challenged egghead into the most sought-after man on campus.

Friday, October 1st, 1965

3: Dunsetter for President

Hank tries to sabotage his own campaign when he is nominated for campus president, since winning would expose his "drop-in" status.

Friday, October 8th, 1965

4: Cherokee Hank

In his latest subterfuge, Hank disguises himself as Sam Lightfoot, a speedy Native American runner.

Friday, October 15th, 1965

5: Candidate

Hank is temporarily disillusioned by the seemingly unethical conduct of his faculty friend.

Friday, October 22nd, 1965

6: Catering Competition

Hank faces bankruptcy when a professional food service arrives on campus.

Friday, October 29th, 1965

7: Farewell Coach Weiss

Hank arranges a surprise testimonial dinner for Western State's frustrated athletic director.

Friday, November 5th, 1965

8: My Boyfriend, the Doctor

Hank encounters girl problems when he assumes the identity of a pre-med student.

Friday, November 12th, 1965

9: Somebody Loves This Albatross

Hank helps keep an honor student from dropping out of school by getting him a scholarship after the student's hidden athletic talents are uncovered.

Friday, November 19th, 1965

10: The Campus Caper

Hank makes a mockery of a private detective who was hired by Dean Royal to ferret out unregistered students.

Friday, November 26th, 1965

11: Dean Royal, Matchmaker

Dean Royal misinterprets Hank's invitation to his daughter as being a proposal to elope.

Friday, December 3rd, 1965

12: They're Playing Our Song

Disguised as an absent music student, Hank composes a winning song for Professor Wagner.

Friday, December 10th, 1965

13: My Fair Co-Ed

Hank solves the "three's a crowd" problem by transforming an unsophisticated babysitter into a campus beauty contest winner.

Friday, December 24th, 1965

14: Four's a Crowd

Hank and his disguises cause Dean Royal to think that he is having hallucinations.

Friday, December 31st, 1965

15: Operation Crackdown

Hank once again outwits Dean Royal and thwarts the registrar's campaign to catch "drop-in" students.

Friday, January 7th, 1966

16: The Millionth Dollar Baby

Hank contributes to the stadium fund, but his generosity nearly exposes his "drop-in" status at Western State.

Friday, January 14th, 1966

17: Money, Money, Who's Got the Money?

Hank gets unexpected help when a loan shark plans to take his truck as interest.

Friday, January 28th, 1966

18: The Trouble with Tina

Guardianship of Tina is in jeopardy until Hank's friends come to his aid.

Friday, February 4th, 1966

19: His Highness Count Gazzari

Hank is able to convince a coach that he is a descendant of Italian nobility.

Friday, February 11th, 1966

20: The Ten Lettermen

In an attempt to help Coach Weiss keep his job, Hank helps recruit a star athlete to attend Western State.

Friday, February 25th, 1966

21: Rah, Rah, Commissar

A Russian exchange student is convinced by Hank to join the school's track team.

Friday, March 4th, 1966

22: Maury Wills to the Rescue

Hank extends an invitation to Los Angeles Dodgers shortstop Maury Wills to visit the campus in order to appease disgruntled alumni.

Friday, March 18th, 1966

23: Wedding Anyone?

A cancelled wedding party that could mean a big financial loss forces Hank to try and marry off Coach Gazzari.

Friday, March 25th, 1966

24: Ethel Weiss, Won't You Please Come Home

Coach Weiss patches up a lovers quarrel between Hank and Doris, but alienates his wife in the process.

Friday, April 8th, 1966

25: McKillup's Best Seller

A 25-year-old obsolete textbook becomes the most sought-after book on campus thanks to Hank.

Friday, April 15th, 1966

26: Operation Matriculation

Hank is finally unmasked as an elusive "drop-in" at Western State.