update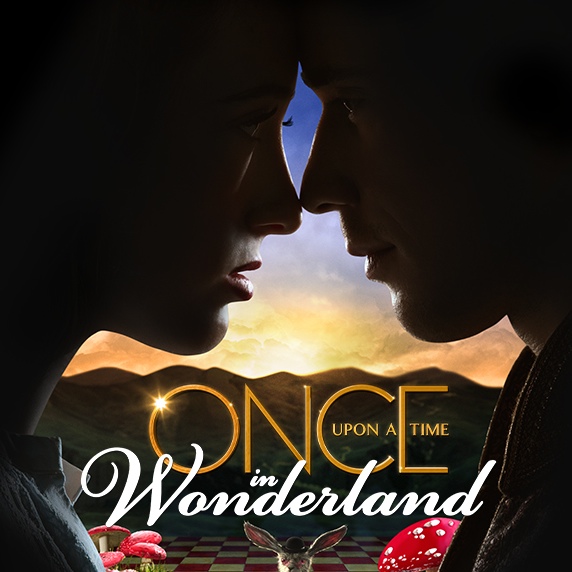 Season 1
Thursday, October 10th, 2013

1: Down the Rabbit Hole

Alice's stories about Wonderland get her admitted to an asylum; right before Alice undergoes a procedure intended to help her forget her pain, the knave of hearts and the rabbit bring her back to Wonderland to find her true love, Cyrus.

Thursday, October 17th, 2013

2: Trust Me

Alice formulates a plan to rescue Cyrus by retrieving his bottle. Meanwhile, the Red Queen begins to question her role in Jafar's plan while they try to find the bottle as well. Also, the story behind how Cyrus got to Wonderland and how he fell in love with Alice is revealed.

Thursday, October 24th, 2013

3: Forget Me Not

Will Scarlet convinces Robin Hood's Merry Men to steal from Maleficent's castle; Cyrus tricks Jafar and the Red Queen into sending a Bandersnatch after Alice.

Thursday, November 7th, 2013

4: The Serpent

With the Knave's life in danger, Alice must decide on whether to use one of her wishes; Alice learns more of the Knave's backstory through her friendship with Lizard; Jafar's plan puts the Red Queen in a difficult position.

Thursday, November 14th, 2013

5: Heart of Stone

Will Scarlet and Anastasia pass into Wonderland only to discover it isn't what the imagined; the Red Queen gains her royal status.

Thursday, November 21st, 2013

6: Who's Alice

Jafar heads to the asylum to find information on Alice; Alice travels to the Black Forest; Cyrus tries to avoid the Red Queen.

Thursday, December 5th, 2013

7: Bad Blood

Alice learns her father is in Wonderland and they start healing their relationship; young Jafar is distressed by his mother's death.

Thursday, December 12th, 2013

8: Home

A flashback reveals Cyrus' origin; Alice wants answers from the White Rabbit; disdain between the Red Queen and Jafar comes to a head.

Thursday, March 6th, 2014

9: Nothing to Fear

Lizard is granted three wishes after releasing the Knave; peasants seeking revenge abduct the Red Queen; Jafar learns about the Jabberwocky.

Thursday, March 13th, 2014

10: Dirty Little Secrets

In flashback, Cyrus' actions lead to a fateful day that leaves his mother near death, resulting in a decision that comes with a binding price he and his brothers have to pay. Meanwhile, after banding together, Alice, Cyrus, The Knave and the Red Queen split up into two groups that leaves the Knave and the Red Queen face to face with the fearful Jabberwocky, and Cyrus' guilt about his past tests his relationship with Alice.

Thursday, March 20th, 2014

11: Heart of the Matter

Cyrus and Alice uncover alarming information; the Knave must surrender information to Jafar in order to help the Red Queen.

Thursday, March 27th, 2014

12: To Catch a Thief

In flashback, the Knave hunts Alice per Cora's directive and he finds himself striking a deal to get his heart back, while in present day Wonderland, Alice and the Knave's friendship is tested as he does Jafar's bidding and steals from her. Meanwhile, the Jabberwocky attempts to free herself from Jafar's control and Jafar is confronted by his former partner.

Thursday, April 3rd, 2014

13: And They Lived...

The all-powerful Jafar succeeds in making his father love him and forcing Anastasia into thinking she loves him. After Alice, Amara and Cyrus escape, Jafar imprisons the Jabberwocky and calls upon an army of dead soldiers to do his bidding. Meanwhile, Alice and the White Rabbit raise their own army to fight Jafar for the realm and a final confrontation between Alice and Jafar takes place at the Well of Wonders.