update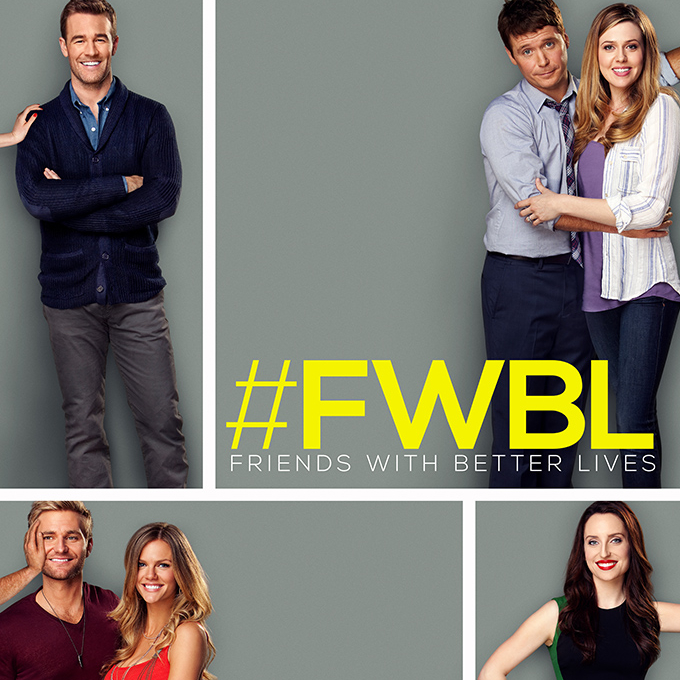 Season 1
Monday, March 31st, 2014

1: Pilot

When Jules meets Lowell, the man of her dreams, during a whirlwind romance and decides to get married, her friends start to examine their own love lives. Meanwhile, to prove to Will that she isn't picky and shallow, Kate lets him set her up on a blind date.

Monday, April 14th, 2014

2: Window Pain

When Will struggles to meet women on his own, Kate takes him to a bar and acts as his wingman. Meanwhile, Andi's pregnancy hormones heighten her sense of smell and her libido.

Monday, April 21st, 2014

3: Game Sext Match

Will tries to be more adventurous by sexting with his new date, and Kate catches Jules and Andi planning Jules' wedding without her.

Monday, April 28th, 2014

4: Pros and Cons

Kate accidentally sleeps with a male escort and tries to figure out how to take it back. Meanwhile, Bobby and Andi deal with an escaped rat in their attic and Will thinks Lowell has stolen his jacket.

Monday, May 5th, 2014

5: The Bicycle Thieves

Lowell joins Bobby and Will for a boys' night of debauchery, and Kate insists that Jules gets special treatment because she's hot. Meanwhile, Andi becomes insecure when she discovers that Bobby has Playboy models as patients.

Monday, May 12th, 2014

6: Yummy Mummy

Kate freaks out when she realizes she is dating a man with a daughter - until she finds out the daughter is old enough to date Will. Meanwhile, Rick points out that a playgroup dad is flirting with Andi, who then fears she is breaking up his marriage.

Monday, May 19th, 2014

7: Cyrano de Trainer-Zac

When Kate isn't impressed after she goes on a date with Will's trainer, Will gives him some pointers and then takes credit for their amazing night. Meanwhile, Andi hires a gorgeous male nanny and tries to impress him.

Monday, May 26th, 2014

8: Something New

Andi and Bobby try to take a last-minute "baby moon," but when Andi misses Charlie and ruins the mood, Bobby complains to Lowell about the pitfalls of marriage, giving Lowell cold feet for his upcoming nuptials. Meanwhile, Will gets very drunk and hooks up with a woman who he realizes is much older than he thought.

Tuesday, September 30th, 2014

9: Surprises

Tuesday, September 30th, 2014

10: Deceivers

Will signs up for an online dating service, and challenges Kate as to who can find the better mate. Andi goes to extremes to get Charlie accepted into a posh preschool.

Tuesday, September 30th, 2014

11: No More Mr. Nice Guy

When Kate persuades Jules and Lowell to set her up with their friend and promises to give him a chance, she wants to prove them wrong when they call her "un-setup-able." Meanwhile, after hearing that their neighbors don't like her and Bobby, Andi goes on a crusade to get involved in the neighborhood.

Tuesday, September 30th, 2014

12: The Lost and Hound

Lowell and Jules decide to adopt a dog, but Jules takes it to the extreme when she gets to the shelter.

Tuesday, September 30th, 2014

13: The Imposters

Bobby's idea of a surprise gift for Andi doesn't resonate with the friends, and Kate finally intervenes, showing him a few tricks in the process.