update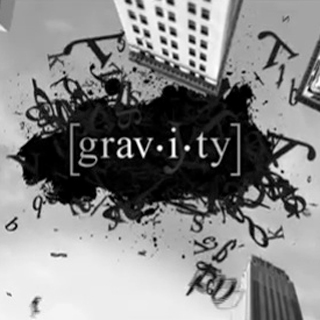 Season 1
Friday, April 23rd, 2010

1: Suicide Dummies

This episode introduces us to Robert and Lily, two star-crossed lovers from very different worlds who would probably never meet under normal circumstances, are thrust into a support group for survivors of suicide attempts which soon changes their lives forever.

Friday, April 30th, 2010

2: Namaste MF

In the wake of the loss of one of the group's members, Lily and Robert spend the day together, leading Lily to take some drastic steps to change her life. Similarly, fellow group member Carla is also jolted by the tragic turn of events and finds herself inspired to shake things up in her ordered domestic existence. Meanwhile, Miller's interest in Lily may run deeper than she understands as she appears to be connected to a larger investigation he is conducting.

Friday, May 7th, 2010

3: One Cold Swim Away

While Lily and Detective Miller begin to form a more personal relationship, her dream of having her own vintage clothing boutique is becoming a reality. Meanwhile, ophthalmologist Robert gets fixed up on a blind date and gets a visit from Miller who fears that his diminished vision is a result of a more serious malady. Group member Jorge, who was suicidal because of his tragically small penis, decides to try his hand at stand-up comedy. This leads to a chance meeting with a woman who has a special interest in his "problem."

Friday, May 14th, 2010

4: Old People Creep Me Out

Robert and Miller begin a strange friendship while trying to find a missing Lily, who doesn't show up for her support group meeting. At the meeting, we learn more about how teenager Adam's troubled home life lead to his suicide attempt. Meanwhile the group leader Dogg arranges for the group to be of service at a senior center. A great idea until Carla decides to bake "special" brownies for the seniors. Finally Miller's patience wears thin with the barrage of harassing phone calls from his credit card company and he decides to take matters into his own hands.

Friday, May 21st, 2010

5: Love At First Suicide

Miller and Robert's friendship continues to develop, which seems to trouble Lily, who accuses them of "bromancing." In the meantime, Robert begins to come to terms with the loss of his wife, hoping to make room in his life and his heart for Lily. Group members Adam and Shawna flirt with the notion of a relationship despite the difference in their ages. Their first official "date" is a family dinner at Adam's house with his parents who are more than a little surprised to meet their teenage son's new girlfriend, the suicide-surviving former spokes-model turned life coach.

Friday, May 28th, 2010

6: Dogg Day Afternoon

Group leader Dogg decides to stop taking his meds. This proves to be a challenge for him when the group competes in a recovery league softball tournament, triggering old issues for the former big league ball player. Also, Lily takes Robert to a funeral, creating questions in Robert's mind about Lily's emotional life. Meanwhile, Miller visits a doctor as he believes he may be confronting a serious medical condition.

Friday, June 4th, 2010

7: Let It Mellow

Miller and Robert attend yoga and have their pictures taken together in a photo booth, prompting Robert to worry a bit about how this "bromance" is evolving. Robert then picks Lily up and takes her on a picnic in Central Park. It is the perfect date until the weather turns, sending them seeking shelter in a tattoo parlor and a storefront psychic shop. All the while, Miller is watching and pulling strings, clearly gathering evidence and interfering in Robert and Lily's lives at the same time.

Friday, June 11th, 2010

8: Damn Skippy

Robert and Miller's relationship hits a stumbling block. Miller turns to Lily, revealing a personal secret from his past that informs who he has become. Robert takes Lily to dinner at his mom's house.

Friday, June 18th, 2010

9: Calemnity

Carla celebrates two years since her suicide attempt with her husband and the support group. Jorge celebrates his recently enlarged penis by taking several comedy club waitresses for a test drive. Robert and Lily seemingly have overcome all of the obstacles in their way, allowing them to truly let themselves fall in love with one another. And finally, Miller suffers a panic attack after his colonoscopy. He has criminals on his tail due to his gambling debts, but all that matters to him is the important piece of evidence he needs to solve his own personal puzzle.

Friday, June 25th, 2010

10: Are We All Just Dead?

The season finale begins with many of our characters believing they have exactly what they want and need. Adam and Shawna have each other. Carla and her husband Ralph have each other. Robert and Lily have each other. Lily also has the grand opening of her vintage clothing store. Jorge has a huge penis. And Miller has evidence that allows him to finally confront the man he believes is responsible for the greatest tragedy of his life. Much of this will be upended when unexpected tragedy strikes, regrettable words are spoken and Lily, Robert and Miller all find themselves on a collision course with a destiny none of them could have imagined.