update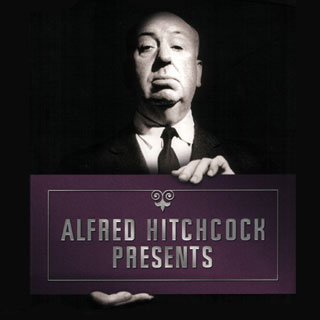 Season 0
not specified

15: Alfred Hitchcock Presents teaser

not specified

16: The Alfred Hitchcock hour - I saw the whole thing (1962)

not specified

17: The Alfred Hitchcock hour - I saw the whole thing (1962)

not specified

2: A Talk With Hitchcock

not specified

3: Fasten Your Seatbelts: The Thrilling Art of Alfred Hitchcock

Directors Martin Scorsese, William Friedkin, John Carpenter, Eli Roth, and Guillermo Del Toro discuss the lasting impact of Alfred Hitchcock's films on cinema.

not specified

98: DELETE

not specified

99: DELETE

Tuesday, August 27th, 1957

4: Suspicion: Four O' Clock

Thursday, August 27th, 1959

5: Startime: Incident at a Corner

Saturday, August 27th, 1960

6: Psycho Featurette

Thursday, August 27th, 1964

7: Monitor: Huw Weldon meets Alfred Hitchcock

Sunday, August 27th, 1972

8: The Dick Cavett Show

Wednesday, August 27th, 1986

9: BBC Omnibus Part 1

Wednesday, August 27th, 1986

10: BBC Omnibus Part 2

Wednesday, August 27th, 2003

11: Living Famously

Tuesday, October 4th, 2005

1: Alfred Hitchcock Presents: A Look Back

Thursday, August 27th, 2009

12: Paul Merton Looks at Alfred Hitchcock

Thursday, August 27th, 2009

13: Reputations: Hitch Part 1

Thursday, August 27th, 2009

14: Reputations: Hitch Part 2
Season 1
Sunday, October 2nd, 1955

1: Revenge

When Carl Spann's wife Elsa is assaulted by an unknown attacker, he drives his still-incoherent wife around town, hoping she can point him out, so he can kill him.

Sunday, October 9th, 1955

2: Premonition

A famous pianist returns to his home town to find the man who murdered his father.

Sunday, October 16th, 1955

3: Triggers in Leash

A cook tries everything she can think of to end a dispute between two gunmen who have sworn to kill each other.

Sunday, October 23rd, 1955

4: Don't Come Back Alive

Frank Partridge and his wife plot to cheat their life insurance company by having her hide out for 7 years and declared legally dead, but an investigator believes Mr. Partridge has murdered her.

Sunday, October 30th, 1955

5: Into Thin Air

When a young woman leaves her ill mother in a Paris hotel room and comes back later, she finds her mother is missing, and all the hotel's employees deny she and her mother were ever there.

Sunday, November 6th, 1955

6: Salvage

Gangster Dan Varrell, just released from prison, goes looking for the woman he holds responsible for his brother's death.

Sunday, November 13th, 1955

7: Breakdown

William Callew is involved in a bad traffic accident on a rural road, that leaves him so paralyzed he appears lifeless, and when help arrives they think he's really dead.

Sunday, November 20th, 1955

8: Our Cook's a Treasure

A man fears that the new cook he's hired is actually a murderess.

Sunday, November 27th, 1955

9: The Long Shot

Heavily indebted Charlie Raymond is hired to accompany a British visitor on a trip across the USA, and looks for a way to take advantage of his employer.

Sunday, December 4th, 1955

10: The Case of Mr. Pelham

A series of troubling incidents lead Mr. Pelham to believe that he has a double who is deliberately impersonating him.

Sunday, December 11th, 1955

11: Guilty Witness

When Mr. and Mrs. Crane hear the Verbers having a violent argument in the apartment just above them, and then Mr. Verber disappears the next day, they can't help suspecting the worst.

Sunday, December 18th, 1955

12: Santa Claus and the 10th Avenue Kid

While working as a department store 'Santa Claus', a paroled convict tries to help a troubled boy.

Sunday, December 25th, 1955

13: The Cheney Vase

When Lyle Endicott is fired from his job at an art museum, he comes up with a plan to take advantage of a trusting invalid whom he befriended at the museum.

Sunday, January 1st, 1956

14: A Bullet for Baldwin

When an office worker is fired from his job, he shoots his boss to death, but when he returns to the office his boss is alive, and has no recollection of the incident.

Sunday, January 8th, 1956

15: The Big Switch

Gangster Sam Dunleavy sets up an elaborate alibi so that he can kill his ex-girlfriend Goldie, who left him for another man.

Sunday, January 15th, 1956

16: You Got to Have Luck

During a massive manhunt for escaped convict Sam Cobbett, Cobbett invades a house where young housewife Mary Schaffner is home alone.

Sunday, January 22nd, 1956

17: The Older Sister

A reporter discovers the truth about the infamous Lizzie Borden murder case.

Sunday, January 29th, 1956

18: Shopping for Death

Two retired insurance salesmen confront an aggressive, hostile woman in hopes of saving her from a disaster.

Sunday, February 5th, 1956

19: The Derelicts

Inventor Ralph Cowell murders his silent partner Alfred, only to be blackmailed by vagrant Peter Goodfellow, who witnessed the crime.

Sunday, February 12th, 1956

20: And So Died Riabouchinska

While investigating a murder in a theater, Detective Krovitch uncovers a strange web of tensions revolving around ventriloquist John Fabian and his female dummy.

Sunday, February 19th, 1956

21: Safe Conduct

An American journalist meets a soccer star while traveling behind the Iron Curtain, but then is arrested as a suspected smuggler.

Sunday, February 26th, 1956

22: Place of Shadows

A young man tries to insinuate his way into a monastery, in order to gain revenge on a thief whom he blames for ruining his life.

Sunday, March 4th, 1956

23: Back for Christmas

Herbert Carpenter plans to murder his wife Hermione, bury her body in the basement, and then leave on a long business trip.

Sunday, March 11th, 1956

24: The Perfect Murder

Unscrupulous brothers Paul and Henri Tallendier plan to murder their Aunt Rosalie so that they can get their uncle's inheritance.

Sunday, March 18th, 1956

25: There Was an Old Woman

Dishonest Frank and Lorna Bramwell visit the home of wealthy, eccentric Monica Laughton, with the intention of robbing her.

Sunday, March 25th, 1956

26: Whodunit

Recently deceased mystery writer Alexander Penn Arlington gets permission from the recording angel to relive his last day on earth, so that he can find out who murdered him.

Sunday, April 1st, 1956

27: Help Wanted

Mr. Crabtree is grateful to find a new job, until his new employer gives him a most unexpected assignment.

Sunday, April 8th, 1956

28: Portrait of Jocelyn

When Mark Halliday and his new wife unexpectedly see a portrait of Halliday's first wife, it is only the first in a series of disturbing developments.

Sunday, April 15th, 1956

29: The Orderly World of Mr. Appleby

Antiques dealer Laurence Appleby thinks he has solved his financial problems by killing his wife Lena, but new complications arise in his second marriage.

Sunday, April 22nd, 1956

30: Never Again

Karen Stewart has once again broken her promise not to drink anymore, and now she is in a strange bed, injured, with no memory of what happened the night before.

Sunday, April 29th, 1956

31: The Gentleman from America

Rich American Howard Lattimer visits London, and bets 1000 pounds that he can spend the night in a room that is said to be haunted.

Sunday, May 6th, 1956

32: The Baby Sitter

When Clara Nash is murdered, her baby-sitter Lottie Slocum is excited to be the center of attention, and she also hopes to become closer to Clara's husband.

Sunday, May 13th, 1956

33: The Belfry

When Clint Ringle learns that Ellie Marsh, the schoolteacher whom he loves, is engaged to Walt Norton, Clint kills Walt and then hides in the schoolhouse's bell tower, waiting for his chance to exact further revenge.

Sunday, May 20th, 1956

34: The Hidden Thing

After Dana Edwards' fiancée Laura is killed by a hit-and-run driver, he is visited by John Hurley, who claims to be able to use memory recall techniques that will help him to remember the car's license plate number.

Sunday, May 27th, 1956

35: The Legacy

When a prince who is well known as a playboy takes a sudden romantic interest in a shy, plain housewife, everyone is baffled and fascinated.

Sunday, June 3rd, 1956

36: Mink

Paula Hudson has a stolen mink coat she tells police she purchased on a recommendation, and when they retrace her steps to find out how she obtained it, everyone denies they ever talked to her about it.

Sunday, June 10th, 1956

37: Decoy

Gil Larkin is suspected of murder when Mona Cameron's allegedly abusive husband is shot dead in front of him and he gets knocked out by an unknown assailant.

Sunday, June 17th, 1956

38: The Creeper

A serial killer known as "the strangler" terrorizes a New York neighborhood.

Sunday, June 24th, 1956

39: Momentum

A man ends up running to the Mexican border after trying to collect money his employer owes him.
Season 2
Sunday, September 30th, 1956

1: Wet Saturday

After his daughter kills a man, Mr. Princey devises a plan to save his family name.

Sunday, October 7th, 1956

2: Fog Closing In

A woman begs her husband not to go away on a business trip. But he refuses, deserting her just as an escaped lunatic finds their neighborhood.

Sunday, October 14th, 1956

3: De Mortuis

Aware that their friend's wife is cheating, Wally and Bud draw the same conclusion when they find him digging up his basement and his wife's missing.

Sunday, October 21st, 1956

4: Kill with Kindness

Hoping to profit from insurance fraud, a man torches his house. But the plan could backfire unless he enters the burning home to retrieve his ring.

Sunday, October 28th, 1956

5: None Are So Blind

A man conceives the perfect plan to murder his rich aunt. Confidently, he cooperates with the police, only to discover one fatal flaw in the elaborate scheme.

Sunday, November 4th, 1956

6: Toby

Albert Birch's childhood sweetheart Edwina Freel gets in touch with him and, surprisingly, agrees to marry him. She arrives with her sickly baby named Toby, but things are not as they seem.

Sunday, November 11th, 1956

7: Alibi Me

When a gangster is killed, his rival realizes the cops will come after him. His alibi unravels with the arrival of a mysterious package.

Sunday, November 18th, 1956

8: Conversation Over a Corpse

Mr. Brenner threatens to take sisters Cissie and Joanna to court unless they sell him their home. But the sisters will stop at nothing to stay put.

Sunday, November 25th, 1956

9: Crack of Doom

Mason Bridges plays poker with one of his company's wealthy clients. He gambles everything he has and everything his company owns on one single game.

Sunday, December 2nd, 1956

10: Jonathan

When his father dies a teenager suspects his stepmother, whom he's resented since the day she married his father.

Sunday, December 9th, 1956

11: The Better Bargain

Furious at his cheating wife, a mobster hires a hit man to kill her. But the plan turns complicated when he overlooks some loose ends.

Sunday, December 16th, 1956

12: The Rose Garden

A man thinks that a manuscript's murder mystery is more fact than fiction, so he visits the author's home to see what lies buried in the garden.

Sunday, December 23rd, 1956

13: Mr. Blanchard's Secret

A nosy housewife sets out to prove that the new neighbor has murdered his wife.

Sunday, December 30th, 1956

14: John Brown's Body

A man's wife devises a greedy scheme to take over his failing business. But persuading him to come back isn't as easy as getting rid of him.

Sunday, January 6th, 1957

15: Crackpot

When a car breaks down, a newlywed couple is helped by Mr. Moon, who turns nasty when his suits get dirty.

Sunday, January 13th, 1957

16: Nightmare in 4-D

A man agrees to help his pretty neighbor, an actress, to hide her murdered husband. But his good deed backfires when he becomes a suspect.

Sunday, January 20th, 1957

17: My Brother, Richard

A district attorney faces a crisis in his campaign for governor when his mentally unstable brother decides to eliminate the competition.

Sunday, January 27th, 1957

18: The Manacled

A crafty, resourceful criminal being transported via train tries to bribe his escorting police sergeant for his freedom.

Sunday, February 3rd, 1957

19: A Bottle of Wine

A wealthy older man confronts the young, handsome suitor (Horton) that his wife is leaving him for.

Sunday, February 10th, 1957

20: Malice Domestic

A man begins to suspect that his wife is trying to poison him.

Sunday, February 17th, 1957

21: Number Twenty-Two

A young ruffian involved in a failed stickup learns some hard facts of life during a police interrogation.

Sunday, February 24th, 1957

22: The End of Indian Summer

An insurance investigator is compelled to re-examine an old claim when troubling new facts come to light.

Sunday, March 3rd, 1957

23: One for the Road

When the wife of a two-timing husband starts to connect the dots, the consequences could prove deadly.

Sunday, March 10th, 1957

24: The Cream of the Jest

An alcoholic has-been actor tries to blackmail a producer into casting him in a new play.

Sunday, March 17th, 1957

25: I Killed the Count (1)

Count Mattoni is brutally murdered and Scotland Yard Inspector Davidson must wade the through a myriad of suspects.

Sunday, March 24th, 1957

26: I Killed the Count (2)

Scotland Yard Inspector Davidson continues in his investigation of the murder of Count Mattoni. He discovers that each suspect not only appears guilty, but also admit to having committed the crime.

Sunday, March 31st, 1957

27: I Killed the Count (3)

Scotland Yard Inspector Davidson discovers who killed Count Mattoni. Due to a legal loophole, however, the killer cannot be tried.

Sunday, April 7th, 1957

28: One More Mile to Go

After murdering his shrewish spouse, a man finds that disposing of her body may be the challenge of his life.

Sunday, April 14th, 1957

29: Vicious Circle

A hired killer discovers there's a huge catch to being the favorite of his organization's big boss.

Sunday, April 21st, 1957

30: The Three Dreams of Mr. Findlater

A henpecked husband escapes into a fantasy world populated by a girl from the South Seas and a dream of murder.

Sunday, April 28th, 1957

31: The Night the World Ended

A practical joker convinces a barfly into thinking that the world is about to end.

Sunday, May 5th, 1957

32: The Hands of Mr. Ottermole

In 1919 London, a killer is stalking the streets, and residents look to a police sergeant (Bikel) to catch the culprit.

Sunday, May 12th, 1957

33: A Man Greatly Beloved

A precocious, pigtailed girl attaches herself to a grumpy loner in the hopes of learning his secrets.

Sunday, May 19th, 1957

34: Martha Mason, Movie Star

The wife of a gardener goes to extreme lengths to spend more time with her movie-star daydreams—and less time with her fertilizer-obsessed husband.

Sunday, May 26th, 1957

35: The West Warlock Time Capsule

Taxidermist George Tiffany conceives a macabre method of dealing with a brother-in-law who has long outstayed his welcome.

Sunday, June 2nd, 1957

36: Father and Son

The shifty son of a shop owner plots to extract money from his long-suffering father.

Sunday, June 9th, 1957

37: The Indestructible Mr. Weems

Cemetery owners bribe an allegedly dying man to be their first customer for business reasons...but the plot backfires when the man simply will not expire.

Sunday, June 16th, 1957

38: A Little Sleep

A fickle young woman gets entangled in a web of crime and deceit at her remote mountain cabin.

Sunday, June 23rd, 1957

39: The Dangerous People

Two men are waiting for their train in the station's waiting room. The neighborhood has a criminal asylum nearby from which a criminal has escaped. Nervous about the situation, these two people start suspecting each other.
Season 3
Sunday, October 6th, 1957

1: The Glass Eye

While cleaning out the apartment of his dead sister Julia, Jim Whitely (Shatner) comes across a strange glass eye and tells to his wife the story of how his sister acquired it.

Sunday, October 13th, 1957

2: Mail Order Prophet

When an ordinary clerk starts receiving letters which accurately predict the outcome of future events, he takes a dangerous gamble with his life.

Sunday, October 20th, 1957

3: The Perfect Crime

A lawyer, with blackmail in mind, meets with a famous detective who prides himself on never having committed a single mistake in his long and distinguished career, to prove that he convicted an innocent man.

Sunday, October 27th, 1957

4: Heart of Gold

A convicted robber is released to the family of one of his cell mates, against the better judgment of his parole officer.

Sunday, November 3rd, 1957

5: Silent Witness

Intending to break up with an infatuated student, professor Donald Mason tracks her down at a babysitting job, where the conversation ends in murder.

Sunday, November 10th, 1957

6: Reward to Finder

After finding a cash-laden wallet John Gaminski promises his wife that he'll return it. But when he reneges, she demands that he share the money.

Sunday, November 17th, 1957

7: Enough Rope for Two

An ex-con heads to a mine to retrieve a cache of stolen loot. When his two former partners show up, three's a crowd with $100,000 at stake.

Sunday, November 24th, 1957

8: Last Request

A death-row inmate awaiting the electric chair uses his final hours to prove his innocence in a killing.

Sunday, December 1st, 1957

9: The Young One

A pretty underage girl, bored with adolescence and eager to experience all that adulthood allows, acts out in ways that could ultimately prove deadly.

Sunday, December 8th, 1957

10: The Diplomatic Corpse

Touring Mexico, Janet's rich aunt dies, and the car holding her corpse is stolen. Without a body, Janet can't claim the inheritance.

Sunday, December 15th, 1957

11: The Deadly

A conniving handyman tries to blackmail an innocent housewife for a fabricated dalliance.

Sunday, December 22nd, 1957

12: Miss Paisley's Cat

An elderly woman is terrified that her disagreeable male neighbor will kill her beloved—but habitually roving—tabby cat.

Sunday, December 29th, 1957

13: Night of the Execution

Warren, a prosecuting attorney with a long history of acquittals, must deliver a guilty verdict in a murder case to ensure his political future.

Sunday, January 5th, 1958

14: The Percentage

A successful businessman who once acted cowardly in the war—but got undeserved credit for heroism—attempts to buy off an old Army buddy who knows the truth.

Sunday, January 12th, 1958

15: Together

When a businessman's mistress threatens to expose their secret relationship to his wife, he realizes he must do anything to stop her.

Sunday, January 19th, 1958

16: Sylvia

Her elderly father becomes alarmed when a jilted woman purchases a handgun.

Sunday, January 26th, 1958

17: The Motive

Two crime-obsessed buddies plot the perfect murder—one with absolutely no motive.

Sunday, February 2nd, 1958

18: Miss Bracegirdle Does Her Duty

Traveling in Paris, an Englishwoman finds herself accidentally locked in a hotel room with a corpse.

Sunday, February 9th, 1958

19: The Equalizer

Filled with jealous rage, a man plots revenge on a coworker he is convinced has had an affair with his wife.

Sunday, February 16th, 1958

20: On the Nose

A gambling-addicted housewife owes money to a bookie, and resorts to desperate measures in order to raise the money.

Sunday, February 23rd, 1958

21: Guest for Breakfast

In this violent home-invasion tale, a gun-wielding convict terrorizes a married couple whose relationship is already on the ropes.

Sunday, March 2nd, 1958

22: The Return of the Hero

Things are not what they seem when two soldiers discharged from the Algerian war spend some time together in Marseilles.

Sunday, March 9th, 1958

23: The Right Kind of House

After the death of her troubled son, a mother decides to sell her house, but a potential buyer discovers she may be hiding something.

Sunday, March 16th, 1958

24: The Foghorn

A woman alone in a quiet house finds herself haunted by the noise of a foghorn. As the story progresses, she tries to recall how the sound became so horrifying to her, but the answer may be deeper than she thinks.

Sunday, March 23rd, 1958

25: Flight to the East

The plight of an American war correspondent suddenly becomes front-page news when a former British Army nurse recalls a strange incident from the past.

Sunday, March 30th, 1958

26: Bull in a China Shop

A handsome homicide detective is befriended by four old ladies who invite him for tea and proceed to play out a variation of Arsenic and Old Lace for his benefit.

Sunday, April 6th, 1958

27: Disappearing Trick

A debonair tennis player looks into his attractive partner's past and her presumed dead husband.

Sunday, April 13th, 1958

28: Lamb to the Slaughter

Domestic bliss comes to a rapid halt when a housewife discovers that her police chief husband has been having an affair while she's been pregnant.

Sunday, April 20th, 1958

29: Fatal Figures

It's all in the numbers when a bookkeeper becomes obsessed with his mundane life and crime statistics.

Sunday, April 27th, 1958

30: Death Sentence

Love is in the eye of the beholder when a happily married woman sees a bomb attached to the family car as a sign of her husband's affection.

Sunday, May 4th, 1958

31: Festive Season

'Tis the season to resurrect old family grudges when a brother accuses his sister of murdering his wife on a less than jolly Christmas Eve.

Sunday, May 11th, 1958

32: Listen, Listen.....!

When three beautiful blonde women are strangled with a silk stocking, Mr. Morgan becomes convinced he knows how it happened, even though no one will hear him out.

Sunday, May 18th, 1958

33: Post Mortem

When a newly married couple realizes that a lottery ticket is in her recently deceased ex-husband's burial suit, they put their love on the line to exhume the winnings.

Sunday, May 25th, 1958

34: The Crocodile Case

A man learns never to separate a woman from her accessories when his "perfect" murder plot is spoiled by a missing piece of luggage.

Sunday, June 1st, 1958

35: A Dip in the Pool

A desperate man takes the ultimate plunge when he gambles a fortune without his wife's knowledge.

Sunday, June 8th, 1958

36: The Safe Place

A senior bank teller is tempted by the prospect of sudden wealth when a known gangster makes a large withdrawal from his account.

Sunday, June 15th, 1958

37: The Canary Sedan

A little knowledge can be a dangerous thing when a woman discovers she has extraordinary powers to see the past of objects.

Sunday, June 22nd, 1958

38: The Impromptu Murder

Still waters run deep when a lawyer with mayoral ambitions murders a woman who claimed he tried to embezzle money from her in the past.

Sunday, June 29th, 1958

39: Little White Frock

An elderly actor proves he still has the chops to grace the stage when he reveals a tragic tale from his past.
Season 4
Sunday, October 5th, 1958

1: Poison

Two partners discover their real feelings for one another when one is bitten by a poisonous snake and it's up to the other to save his life.

Sunday, October 12th, 1958

2: Don't Interrupt

Silence may be golden, but it also proves lethal when a young boy witnesses an escaped mental patient and can't tell anyone about it.

Sunday, October 19th, 1958

3: The Jokester

A morgue attendant gets the last laugh when he finally has enough of a man who has been provoking him.

Sunday, October 26th, 1958

4: The Crooked Road

A joyride in a new convertible is seriously called to a halt as the corrupt public officials in a small town attempt to take advantage of the defenseless drivers.

Sunday, November 2nd, 1958

5: The $2,000,000 Defense

A lawyer gets creative when the man he is defending offers him half of his net worth if he will find a way out of the case.

Sunday, November 9th, 1958

6: Design for Loving

A man's marriage seriously malfunctions when he buys a robot to take over his relationship with his demanding wife so he can escape to Rio.

Sunday, November 16th, 1958

7: A Man with a Problem

A man relates the series of events that led him to contemplate suicide to a police officer.

Sunday, November 23rd, 1958

8: Safety for the Witness

A gunsmith sets his sight on two gangsters who will kill him if he testifies to what they've purchased in court.

Sunday, December 7th, 1958

9: Murder Me Twice

When a hypnotist puts a young woman into a trance during a seance, things go wildly out of control and she stabs her husband. But is she really to blame for her actions?

Sunday, December 14th, 1958

10: Tea Time

It's hard to tell who's the bigger cheater when a wife and her husband's jealous mistress sit down for some lethal negotiating.

Sunday, December 21st, 1958

11: And the Desert Shall Blossom

When two old men need a miracle in order to keep their home, the answer arrives in the unlikely form of a killer on the run from the law.

Sunday, December 28th, 1958

12: Mrs. Herman and Mrs. Fenimore

Two women plot to do away with an irascible old man and seize his money, but their plan is foiled when one of them decides she deserves more of the fortune.

Sunday, January 4th, 1959

13: Six People, No Music

A funeral parlor owner is put in an awkward position when a deceased client comes back to life and demands a much smaller affair than what was planned for his funeral.

Sunday, January 11th, 1959

14: The Morning After

Motherly love knows no bounds when a woman decides to get revenge on the married man who has been dating her daughter.

Sunday, January 18th, 1959

15: A Personal Matter

Two construction engineers are between more than just a rock and a hard place when one of them discovers the other's violent past during an explosive tunnel blast.

Sunday, January 25th, 1959

16: Out There, Darkness

When a wealthy woman mistakenly accuses her elevator boy of robbing her, his resulting imprisonment will take her to levels of guilt she never expected.

Sunday, February 1st, 1959

17: Total Loss

A desperate department store owner foolishly agrees to a scheme to have her store burned down so she can collect the insurance, but the fiery transaction doesn't go down as planned.

Sunday, February 8th, 1959

18: The Last Dark Step

It's murder most foul when a man decides to drown the longtime girlfriend who's been supporting him, but his crime doesn't go unnoticed for very long.

Sunday, February 15th, 1959

19: The Morning of the Bride

A young woman with her eye on marriage wonders why she still hasn't met her boyfriend's mother.

Sunday, February 22nd, 1959

20: The Diamond Necklace

During his last week of work before retirement, the longtime employee of a jewelry store serves an unusual client.

Sunday, March 1st, 1959

21: Relative Value

When John learns that he has been made the beneficiary in his cousin's will, he decides he can't wait for nature to take its course and begins plotting murder.

Sunday, March 8th, 1959

22: The Right Price

A middle-aged couple, recently wed and constantly bickering, learn how married life can be murder.

Sunday, March 15th, 1959

23: I'll Take Care of You

A used car salesman with a spendthrift wife concocts a killer deal with his father and two college boys.

Sunday, March 22nd, 1959

24: The Avon Emeralds

Nothing is as it seems when a young Scotland Yard inspector follows a widow suspected of smuggling jewelry.

Sunday, March 29th, 1959

25: The Kind Waitress

Thelma Tomkins and her deadbeat boyfriend begin poisoning an old and wealthy woman in order to get an inheritance ... but the results are not what they expected.

Sunday, April 5th, 1959

26: Cheap Is Cheap

When a miser discovers how expensive a divorce will cost, he comes up with another way to rid himself of his wife.

Sunday, April 12th, 1959

27: The Waxwork

A reporter with a gambling problem will do anything for a lucrative story - including spending the night in the Murderers' Den of a wax museum.

Sunday, April 19th, 1959

28: The Impossible Dream

Pining for her boss - a former movie star now forced to take supporting roles - a middle-aged secretary shows how she will do anything to make her romantic fantasy a reality.

Sunday, May 3rd, 1959

29: Banquo's Chair

A retired Scotland Yard inspector goes to extreme lengths to prove the guilt of a suspect in an old murder case.

Sunday, May 10th, 1959

30: A Night with the Boys

When he loses all his money in a poker game, a man tells his pregnant wife an involved lie to explain the missing cash.

Sunday, May 17th, 1959

31: Your Witness

A prominent lawyer appears able to manipulate any situation successfully - except, perhaps, for his marriage.

Sunday, May 24th, 1959

32: Human Interest Story

A newspaper reporter gets a tip about an out of this world story: a man who claims to be a Martian.

Sunday, May 31st, 1959

33: The Dusty Drawer

When a local bank clerk cheats him out of $200, a man takes extreme measures to get back his money.

Sunday, June 7th, 1959

34: A True Account

The death of a wealthy convalescent makes his nurse suspect that the cause was not natural.

Sunday, June 14th, 1959

35: Touché

A millionaire takes a hunting trip during which he hatches a plan to make his wife's lover his prey.

Sunday, June 21st, 1959

36: Invitation to an Accident

When a woman's blatant indiscretions with her ex-husband continue even after a confrontation with her current spouse, the consequences are dire.
Season 5
Sunday, September 27th, 1959

1: Arthur

When his former fiancee turns up missing, chicken farmer Arthur obligingly lets the police search his ranch, despite the fact that they seem to suspect him of her murder.

Sunday, October 4th, 1959

2: The Crystal Trench

Dangerous secrets are revealed when a devoted widow travels to the glacier in Switzerland where her husband's body has been preserved since his deadly fall forty years earlier.

Sunday, October 11th, 1959

3: Appointment at Eleven

A 17-year-old causes havoc at a bar and alarms everyone around him when he talks hysterically about how he'll be "born again" when someone else dies at eleven o'clock.

Sunday, October 18th, 1959

4: Coyote Moon

A wily professor gets his revenge when he spots the hitchhikers who robbed him of all his valuables and decides to take them on the ride of their lives.

Sunday, October 25th, 1959

5: No Pain

Nothing is as it seems when a polio victim in an iron lung suspects his wife of becoming attracted to a new neighbor and wonders if she's planning to get rid of him for good.

Sunday, November 1st, 1959

6: Anniversary Gift

Sick of his wife's menagerie of strange and high-maintenance animals, a frazzled husband decides to get her the perfect present - a highly poisonous coral snake.

Sunday, November 8th, 1959

7: Dry Run

An aspiring hitman takes on a risky assignment to kill a rival gangster but then finds himself easily conned by his target in a treacherous game of cat and mouse.

Sunday, November 15th, 1959

8: The Blessington Method

Troubled by the responsibility of his aging mother in law, a man takes advantage of a society that specializes in "taking care of" elderly relatives and then soon finds out that he may be in for a similar fate.

Sunday, November 22nd, 1959

9: Dead Weight

Lovers' Lane becomes a dark and deadly destination when an ad executive and his former girlfriend are attacked by a young thug, and his efforts to protect them quickly go from heroic to something much more criminal.

Sunday, November 29th, 1959

10: Special Delivery

After his neighbor warns him about suspicious disappearances around them, a man wonders if the vanishings have anything to do with a delivery to his young son.

Sunday, December 6th, 1959

11: Road Hog

When a traffic delay prevents a dying boy from reaching the hospital in time, his bereaved father and brothers swear revenge on the salesman who hogged the road when a life was on the line.

Sunday, December 13th, 1959

12: Specialty of the House

A successful businessman finally gets his greatest wish to see inside the kitchen of his favorite dining club, but has he just ordered his final meal as well?

Sunday, December 20th, 1959

13: An Occurrence at Owl Creek Bridge

Moments before he's set to swing from the end of a Union rope, a Southern supporter reflects on the sabotage attempt that brought him there and sees a possibility for freedom.

Sunday, December 27th, 1959

14: Graduating Class

A teacher's interest in the one student who seems to care about her lessons turns tragic when she and a kindly neighbor follow the girl to a man's apartment.

Sunday, January 3rd, 1960

15: Man from the South

A down-on-his-luck gambler bets his hand (literally) for a convertible, but the game is stopped by a person with an even larger interest in the outcome.

Sunday, January 10th, 1960

16: The Ikon of Elijah

An antiques dealer takes refuge in a tucked away monastery with the goal of seizing a priceless manuscript, but his greed will extend his stay at the holy place for much longer than he ever imagined.

Sunday, January 24th, 1960

17: The Cure

Some important things get lost in translation when a South American oil explorer agrees to have his loyal native assistant take his murderous wife to a head shrinker for her health.

Sunday, January 31st, 1960

18: Backward, Turn Backward

A middle aged plumber is suspected of bludgeoning to death the father of his 19-year-old love interest, but the Sheriff can't figure out how the man could have done the crime and been caring for his baby grandson at the same time.

Sunday, February 7th, 1960

19: Not the Running Type

After twelve years in prison for stealing $200,000 from his investment firm employers, Milton Potter calmly returns all the money he embezzled and pursues some very unique post-prison retirement plans.

Sunday, February 14th, 1960

20: The Day of the Bullet

When Clete Vine, a successful businessman, reads about a gangster's violent death, he recalls how he and a childhood friend were profoundly affected by an event that began with their innocent admiration of an elegant car.

Sunday, February 21st, 1960

21: Hitch Hike

A righteous and hypocritical civic leader on a road trip accepts mechanical help from a young man who then asks for a lift, soon afterwards he reveals he's recently been released from reform school.

Sunday, February 28th, 1960

22: Across the Threshold

When his over-bearing mother mentions missing her dead husband, a selfish bachelor is happy to arrange the reunion and enlists his actress girlfriend to help by posing as a clairvoyant.

Sunday, March 6th, 1960

23: Craig's Will

It's one lucky dog who is named the beneficiary of his deceased master's estate, but he then becomes the target of murderous plots concocted by the humans in his life.

Sunday, March 27th, 1960

24: Madame Mystery

A ruthlessly ambitious Hollywood publicist capitalizes on the drowning death of an actress, but his hopes for success sink like a stone when he learns that she's still alive.

Sunday, April 3rd, 1960

25: The Little Man Who Was There

The patrons in a copper town saloon initially scoff at the mysterious, small man who barges in, but soon find themselves handing over their valuables when he takes on two strapping brothers.

Sunday, April 10th, 1960

26: Mother, May I Go Out to Swim?

What begins as a mother-son vacation soon becomes a trip to agony when he falls in love with a girl who is determined to share his affections ... and will do anything to get rid of her nemesis.

Sunday, April 17th, 1960

27: The Cuckoo Clock

A sensible widow beginning her stay in a remote summer cottage refuses to be alarmed by news of an escaped mental patient, but her resolve weakens as she visits with an off-beat local.

Sunday, April 24th, 1960

28: Forty Detectives Later

The forty-first private eye hired by a man to find his wife's killer follows the clues to a suspect, and then realizes that the case is more complex than he had realized.

Sunday, May 1st, 1960

29: The Hero

A wealthy entrepreneur is sure that the man he meets on a cruise ship is the same person he robbed and left for dead many years ago ... or is he?

Sunday, May 8th, 1960

30: Insomnia

Lack of sleep is ruining a widower's life, but the real nightmare begins when he finally meets his brother-in-law, a menacing veteran still holding a grudge for his sister's death.

Sunday, May 15th, 1960

31: I Can Take Care of Myself

A beautiful Greenwich Village nightclub singer unwittingly risks her life - and that of her pianist - when she makes the mistake of brushing off "Little Dandy", a dangerous mobster.

Sunday, May 22nd, 1960

32: One Grave Too Many

Chronic unemployment makes a poor husband desperate enough to steal from a man he believes is dead, but he soon regrets the decision when he sees that the lifted wallet contains more than just cash.

Sunday, May 29th, 1960

33: Party Line

A busybody fears for her life when she learns that the man who blames her for his wife's death has escaped from prison and may be planning a visit with his former neighbor.

Sunday, June 5th, 1960

34: Cell 227

A falsely convicted prisoner is determined to make his walk to the gas chamber on of dignity, but his plan suddenly changes when he hurls himself at the jovial guard known as "Pops".

Sunday, June 12th, 1960

35: The Schartz-Metterklume Method

An unconventional governess disrupts a conservative household with her radical ideas about interior design, wines, art and - especially - children and their education.

Sunday, June 19th, 1960

36: Letter of Credit

When he goes to a bank to transfer money, a man writing a book on the subject of unsolved crimes has no idea that he will find information about the $500,000 robbery he is chronicling ... or does he?

Sunday, June 26th, 1960

37: Escape to Sonoita

A pair of truck drivers stranded in the Arizona desert find themselves at the mercy of two kidnappers who are heading to the border ... and determined to take the last of the drinking water with them.

Sunday, September 25th, 1960

38: Hooked

Believing that financial reasons prevent him from leaving his wife, an unhappily married man and the woman he really loves hatch a scheme that they believe will solve all their problems.
Season 6
Tuesday, September 27th, 1960

1: Mrs. Bixby and the Colonel's Coat

A touch of mink for Mr and Mrs Bixby is only part of a story of love grown cold and a hidden passion beneath the surface.

Tuesday, October 4th, 1960

2: The Doubtful Doctor

Bewitched advertising executive Ralph Jones seeks psychiatric help when he inexplicably finds an escape from his present day marital woes by traveling back in time to his earlier carefree bachelorhood.

Tuesday, October 11th, 1960

3: Very Moral Theft

Lumbered with more than an enormous debt, a businessman needs money - and fast. His doting fiance-in-waiting provides an instant solution, but in so doing, her act of desperate kindness leads to fatal consequences.

Tuesday, October 18th, 1960

4: The Contest for Aaron Gold

A pensive, withdrawn child attending a summer camp fashions a one-armed warrior knight in clay, to the consternation of his counselors. Is there a reason behind this particular display?

Tuesday, October 25th, 1960

5: The Five Forty-Eight

Two passengers on a train leaving Grand Central station at 5:48 - one in fear of his past catching up with him at long last, the other intent on exacting a revenge which will restore the balance of power.

Tuesday, November 1st, 1960

6: Pen Pal

Love letters from a pen pal bring an escaped convict to a country cottage in search of the woman he plans to make his bride. With the police closing in, is more than his heart trapped?

Tuesday, November 15th, 1960

7: Outlaw in Town

At the Last Chance Saloon, an outlaw rides in to town amidst a raging blizzard. The "Whistling Kid" has a price on his head, and everyone wants a piece of the action.

Tuesday, November 22nd, 1960

8: O Youth and Beauty!

A midlife crisis for a man with a teenage past boasting athletic prowess and vigor puts a dangerous strain on his marriage, and his own physical state. How much more can a wife take living under starter's orders?

Tuesday, November 29th, 1960

9: The Money

To win the hand of his beautiful girlfriend, a bookie-turned-import agent eyes the main chance with a deceitful ploy. In so doing, he finds himself earning more than the highest prize.

Tuesday, December 6th, 1960

10: Sybilla

On the passing of his wife, a man reflects on a marriage filled with bitterness and suspicion through the pages of her diary, and comes to realize he never really knew her at all.

Tuesday, December 13th, 1960

11: The Man with Two Faces

The theft of a woman's purse is the start of a tale of profit and loss which strikes close to home when the identity of the culprit is sought through a series of conflicting photographs.

Tuesday, December 20th, 1960

12: The Baby-Blue Expression

Philip Weaver concocts a scheme to murder his employer.

Tuesday, December 27th, 1960

13: The Man Who Found the Money

When a down-on-his-luck man finds a small fortune on the streets of Las Vegas, a simple act of charity pays more dividends than he ever expected.

Tuesday, January 3rd, 1961

14: The Changing Heart

The time for love is any time, but for Dane Ross and his beloved Lisa, the clock is almost certainly ticking.

Tuesday, January 10th, 1961

15: Summer Shade

The witches of Salem are getting younger by the year, and for nine-year-old Kate Kendall this isn't a problem as she has a new playmate for the summer. Parents Phyllis and Ben are altogether more concerned, and consult the local Reverend on the subject of exorcism.

Tuesday, January 24th, 1961

16: A Crime for Mothers

When a mother returns to seek out her long-lost abandoned daughter, money rather than love seems to be her driving motive. Refusing to pay, the girl's pseudo-adoptive parents call the woman's bluff and demand a court settlement to the matter.

Tuesday, January 31st, 1961

17: The Last Escape

An escapologist with a daring new act, a deceitful wife with a passion for music and the musician performing it, and a last escape worthy of Houdini himself make cheating death a circus act to bend anyone's sanity.

Tuesday, February 14th, 1961

18: The Greatest Monster of Them All

The Prince of Darkness stalks the living once more as legendary Hollywood producer Ernst Von Kroft makes a low-budget bid for a return to the fame and glory of the big screen. When he falls short of renewed stardom, it could be a pain in the neck for all concerned.

Tuesday, February 21st, 1961

19: The Landlady

In a small provincial town, an English lady takes in lodgers. For Billy Weaver, the town of Bramley offers accommodation at a reasonable rate, and a vacation to die for.

Tuesday, February 28th, 1961

20: The Throwback

A knight's tale of chivalry and honor sees two men vying for the affections of a beautiful woman fighting an honorable duel for her heart and hand. All is fair in love and war, but a little cheating is expected.

Tuesday, March 7th, 1961

21: The Kiss-Off

When a man is released from prison for a crime he didn't commit, he sets about balancing the ledger of life by pulling off an audacious robbery which he believes the police can never prove he was responsible for. Will his hotel key prove his undoing?

Tuesday, March 14th, 1961

22: The Horseplayer

On a wing and a prayer, a gambler with a mission thinks he has a hotline to God in praying for a string of successful winners. Convincing a naive minister to play the odds with the parish funds, could this be the race which beats the horse player?

Tuesday, March 21st, 1961

23: Incident in a Small Jail

An arresting tale of crime and misdemeanor in a small town sees a traveling salesman embroiled in deceit and murder. In a twisted variation on the prince and the pauper, the swapping of clothes reveals the true identity of a murderous fiend.

Tuesday, March 28th, 1961

24: A Woman's Help

When you're handsome and attractive, the ladies will always pay you the sort of attention you want. For Arnold Bourdon, there's only one problem: how to get rid of his shrewish but wealthy wife. Perhaps her new companion and nurse hold the key.

Tuesday, April 4th, 1961

25: Museum Piece

Dark secrets lie at the heart of a private Indian museum, with one particular exhibit telling a sinister story of seduction, betrayal and murder.

Tuesday, April 11th, 1961

26: Coming, Mama

Can the apron strings ever truly be cut when the bonds that bind are so firmly tied to affairs of the heart? For plain Lucy Baldwin, the chance of happiness with her beau is threatened by her ailing mother. Can a sleeping mixture provide the answer?

Tuesday, April 18th, 1961

27: Deathmate

A cash-strapped, treacherous couple set on being together no matter what the cost find that the price of love runs high when a private investigator comes onto the scene and discovers bigamy and murder are the perfect deathmate.

Tuesday, April 25th, 1961

28: Gratitude

When a prosperous racketeer with a fear of death gambles with life, those closest to him turn their backs on him in his hour of need. Can a dead man walking really show gratitude?

Tuesday, May 2nd, 1961

29: The Pearl Necklace

How to marry a millionaire becomes a pathway to a loveless union for a beautiful young woman already in a relationship with a grasping and handsome man. Thinking she has married a man with a year to live and a fortune to inherit, her future plans soon go awry when her husband does the unexpected - he continues to live!

Tuesday, May 9th, 1961

30: You Can't Trust a Man

When a nightclub beauty is visited upon by the misfortune of a former husband whom she has carelessly neglected to divorce amidst her rapid rise to stardom and subsequent bigamy, murder seems the only answer. Surely, reasons beautiful Crystal Coe, you can't trust a man to be of any worth her now?

Tuesday, May 16th, 1961

31: The Gloating Place

The boy who cried wolf got his comeuppance in the end. What of a spurned girl seeking the attention of all and sundry? When one lie replaces another and the stakes are raised to murder, what of the girl at the gloating place?

Tuesday, May 23rd, 1961

32: Self Defense

When a robbery goes wrong and one fatal bullet becomes four, can self defense really be the motive behind a frightened man's gun-toting pursuit of the culprits? The police think not ... and they may have a point.

Tuesday, May 30th, 1961

33: A Secret Life

James Howgill wants a divorce from his wife. Whe she refuses to give him one, he hires a private eye to follow her in hope of finding evidence of adultery.

Tuesday, June 6th, 1961

34: Servant Problem

Good staff are hard to come by and, once found, are as priceless as one's own wife when it comes to their talent in the kitchen. At least, for handsome and distinguished Kerwin Drake, this is certainly the case when the arrival of his dowdy down-at-heel wife is a mere hors d'ouevres for the murderous meal that follows.

Tuesday, June 13th, 1961

35: Coming Home

When an armed robber is released from prison, beaten down by the system and wanting to retreat to his long-lost family life, his homecoming makes for a shocking revelation.

Tuesday, June 20th, 1961

36: Final Arrangements

Browbeaten husband seeks nothing but the best for his late-lamented wife. The most expensive casket from the best in the business, every detail attended to in the making of final arrangements. Just one item left of the to-do list: kill the wife.

Tuesday, June 27th, 1961

37: Make My Death Bed

When music is the food of love, sweet passion spells more than cream in the coffee for two couples.

Tuesday, July 4th, 1961

38: Ambition

The price of ambition for District Attorney Rudolf Cox is high when a hard-bitten hoodlum prepares to make a confession that could put an end to his high-profile career.
Season 7
Tuesday, October 10th, 1961

1: The Hatbox

When caught cheating on a test, Perry Hatch visits his college Professor to plead his case before a letter is sent to his parents. But upon witnessing the Professor disposing of a brand new ladies hat box, Perry thinks he may be onto something sinister.

Tuesday, October 17th, 1961

2: Bang! You're Dead

Young Jackie Chester is ostracized by his fellow playmates because he doesn't own a toy gun like theirs. Upset at being left out, he finds a gun in his Uncle's suitcase - unaware he has a real revolver ... and it's loaded.

Tuesday, October 24th, 1961

3: Maria

The manager of a carnival discovers his drunken purchase of a monkey is in fact a female midget dressed up as the animal. Falling in love with her "owner", she sets about to break up his marriage.

Tuesday, October 31st, 1961

4: Cop for a Day

Two bank robbers, Phil and Davey, are forced to act when it is revealed a woman was an eye-witness to their crime. Phil devises a clever plan to dress up as a policeman to gain entry to her secure location, but will his plan go without a hitch?

Tuesday, November 7th, 1961

5: Keep Me Company

A lonely housewife invents the story a prowler is on her property in order to entice a handsome detective to visit her. But she may have inadvertently helped the police with a major investigation that will affect her own life.

Tuesday, November 14th, 1961

6: Beta Delta Gamma

After a drinking contest, students decide to play a joke on one of their fraternity friends, Alan. Putting fake blood on one of them, they lead Alan to believe he has committed murder, placing into action a deadly chain of events.

Tuesday, November 21st, 1961

7: You Can't Be a Little Girl All Your Life

When a young wife is assaulted in her home, her husband is enraged upon her selecting who she thinks was the culprit from a police line-up. But his wife is on the brink of making a shocking discovery.

Tuesday, November 28th, 1961

8: The Old Pro

A hit-man's retirement is jeopardized when he is blackmailed by a man threatening to reveal his past to his wife - who knows nothing about his wicked ways.

Tuesday, December 5th, 1961

9: I Spy

Private detective Al Frute falls love with his client's wife when her husband hires him to prove her infidelity. Al decides the best way forward is to provide the required evidence to ensure a happy ending for all.

Tuesday, December 12th, 1961

10: Services Rendered

Being hit by a falling plank of wood has rendered a young man with amnesia. All he has in his possession is a $1000 bill and a note with a doctor's address. Visiting the doctor jogs his memory, which is unfortunate for one of them.

Tuesday, December 19th, 1961

11: The Right Kind of Medicine

A doctor gets more than he bargains for when he attends to a man's gunshot wound. However, the doctor may have the ultimate revenge from the grave.

Tuesday, December 26th, 1961

12: A Jury of Her Peers

A local sheriff has failed to find enough evidence to prove Millie Wright killed her husband. When the sheriff's wife stumbles across some clues that may prove Millie guilty, will she speak up?

Tuesday, January 2nd, 1962

13: The Silk Petticoat

Elisa Minden begins to question her actions when discovering her fiance talking to his late wife's grave about the virtues of torture and the fact he had caught his wife having an affair. Will Elisa regret going through with the vows?

Tuesday, January 9th, 1962

14: Bad Actor

Two young actors are up for the same role and get together for an afternoon's rehearsal. Alcoholic Bart Collins shows just a tad too much realism when he strangles his friend Jerry to death. Now what to do with the body?

Tuesday, January 16th, 1962

15: The Door Without a Key

Two lonely people, one an old man suffering amnesia, the other a young, lost boy, find they have more in common that they realize when meeting at the police station.

Tuesday, January 23rd, 1962

16: The Case of M.J.H.

Young criminal Jimmy French convinces his girlfriend to take a peek at her psychiatrist boss' files in order to find the perfect blackmail victim. But will Jimmy end up being the one under analysis?

Tuesday, January 30th, 1962

17: The Faith of Aaron Menefee

When a faith-healer cures a mechanic's stomach ulcer, it leads to love and murder.

Tuesday, February 6th, 1962

18: The Woman Who Wanted to Live

When a convict takes a girl hostage after murdering a gas station attendant, he is puzzled why she doesn't try to escape when several opportunities arise ... and why she is being so helpful.

Tuesday, February 13th, 1962

19: Strange Miracle

Following a train accident, Mr. Sequiras fakes being paralyzed from the waist down so he can collect compensation from the train company. When tiring of having to pretend he cannot walk, Sequiras comes up with a plan to "walk" again when meeting a girl who really is paralyzed.

Tuesday, February 20th, 1962

20: The Test

When a young boy murders another boy with a knife, his father convinces attorney Vernon Wedge to take on the case. Wedge comes up with a rather unique "test" to prove the boy's innocence, providing it can be used in court.

Tuesday, February 27th, 1962

21: Burglar Proof

As part of a publicity gimmich, ex-criminal Sammy Morrissey agrees to attempt opening a "burglar proof" safe. If he can unlock the safe at a press conference, he can keep the $50,000 contained within. But will Morrissey prove the hand is quicker than the eye?

Tuesday, March 6th, 1962

22: The Big Score

A group of young thieves hit on the idea of robbing a wealthy man by one of them volunteering to babysit. However, when robbing the premises, the man returns home, leading to murder and revenge.

Tuesday, March 13th, 1962

23: Profit-Sharing Plan

When a long-time employee retires with little in the way of thanks, the man decides to rob the company and run off with his secret girlfriend. His wife, however, has other plans.

Tuesday, March 20th, 1962

24: Apex

An unfaithful husband and his girlfriend concoct a plan to murder his wife after she plans to divorce him, which will leave him penniless.

Tuesday, March 27th, 1962

25: The Last Remains

A funeral director blackmails a client when he discovers the man's business partner didn't really die in a road accident, but was shot instead.

Tuesday, April 3rd, 1962

26: Ten O'Clock Tiger

When a boxing manager tries out a special formula designed to enhance the performance of race horses on one of his prize-fighters, he finds himself in the ring fighting for his own life.

Tuesday, April 10th, 1962

27: Act of Faith

When a writer agrees to sponsor a fledgling author's first book, he receives a lesson in patience.

Tuesday, April 17th, 1962

28: The Kerry Blue

The death of a beloved pooch sets off a series of deadly events for the dog's shattered owner.

Tuesday, April 24th, 1962

29: The Matched Pearl

The sale of an expensive pearl teaches a con-man a lesson in honesty that will cost him far more than just his integrity.

Tuesday, May 1st, 1962

30: What Frightened You, Fred?

The warden of a prison is puzzled by the fact a man has just broken his parole conditions just two days after being released. Despite probing for answers, the warden eventually discovers the reason for the convict's return.

Tuesday, May 8th, 1962

31: Most Likely to Succeed

A bragging, successful businessman takes pity on a former down-on-his-luck college friend by giving him a job, revealing how he has cheated the government out of tax revenue. Perhaps he should have kept his mouth shut.

Tuesday, May 15th, 1962

32: Victim Four

A newlywed couple are involved in an accident, leaving them each with a disability. The husband has a bad limp, but his wife's injuries are not as easily identified ... until one night when she goes missing.

Tuesday, May 22nd, 1962

33: The Opportunity

An assistant manager of a department store finds a unique use for a girl he has caught shoplifting. Agreeing to let the girl off, he sets into motion a plan that will lead to murder.

Tuesday, May 29th, 1962

34: The Twelve Hour Caper

A disgruntled employee hatches a plan, with the help of two professional thieves, to steal a shipment of negotiable bonds. Will he get away with a clean sweep?

Tuesday, June 5th, 1962

35: The Children of Alda Nuova

An American criminal living in Rome gets more than he bargained for when supplying narcotics to a group of juveniles.

Tuesday, June 12th, 1962

36: First Class Honeymoon

Initially delighted with divorce, a man soon regrets the agreement when his ex-wife's alimony payments are wiping him out. Desperate to claw back the money, a scheme involving a stranger may be the key to his happiness ... or cause further debt.

Tuesday, June 19th, 1962

37: The Big Kick

A desperately broke beatnik couple, Mitch and Judy, plan to use a well-off man, who has shown an interest in Judy, to finance their lifestyle. But who's using who?

Tuesday, June 26th, 1962

38: Where Beauty Lies

Caroline Hardy's affair with the handsome Paul Ross comes to an abrupt end when her brother tells Paul's wife about them. Intent on revenge, Caroline sets off an explosion that will have life-changing results.

Tuesday, July 3rd, 1962

39: The Sorcerer's Apprentice

The frustrated wife of a carnival musician is in love with the circus strong man. With the appearance of a homeless boy comes a plan to free her from her husband. But will he play the final trick?