update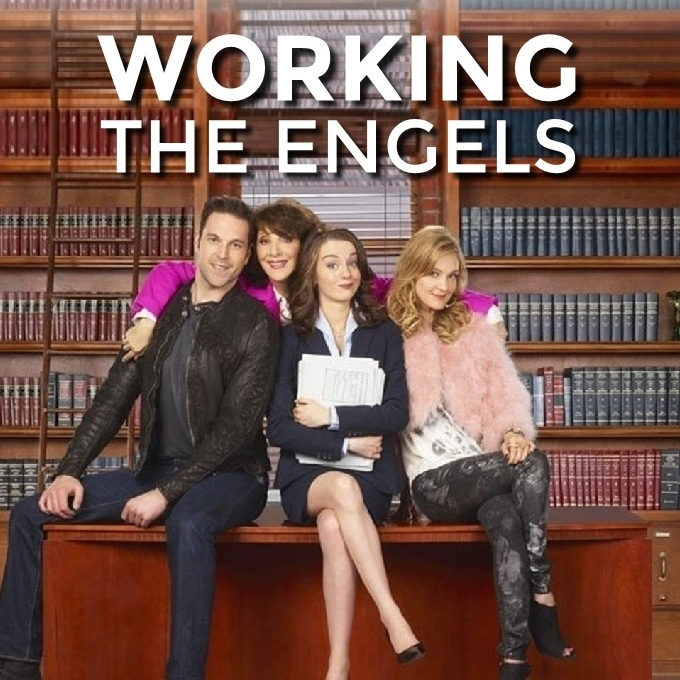 Season 1
Wednesday, March 12th, 2014

1: Pilot

In the series pilot, Jenna Engel takes responsibility for her oddball family and their storefront law firm after their breadwinner father dies and leaves them with a mountain of debt.

Wednesday, March 19th, 2014

2: Maid Amends

Jenna takes her first case as head of the family law firm and Jimmy is all too happy to help out - but ends up sleeping with their opponent. Sandy plans a symbolic funeral for "The Old Cell."

Wednesday, March 26th, 2014

3: Jenna's Friend

Jenna makes an unlikely new friend while helping Jimmy get their grandmother's ring back from a stripper; at the same time, Ceil and Sandy end up taking a mommy-and-me hip-hop class.

Wednesday, April 2nd, 2014

4: Picture Night

Jenna is asked by a former client to handle an important merger on his behalf, but has difficulty completing the task thanks to Ceil. Meanwhile, Jimmy tries to keep Sandy calm after she's served with divorce papers.

Wednesday, April 9th, 2014

5: Meet Irene Horowitz

Jenna is offered a posh new client. Ceil and Sandy start a dessert company. Scott Thompson, Eugene Levy and Sarah Levy guest star. Directed by Jason Priestley.

Wednesday, April 16th, 2014

6: Jenna's Presentation

Ceil gives online dating a whirl; Jenna deals with self-doubt after delivering a motivational talk to students at her old high school.

Wednesday, April 23rd, 2014

7: The Crazy Family

Ceil is desperate for an image makeover after learning from her next-door nemesis that the Engels are known as the "crazy family" in the neighborhood. Meanwhile, Jenna wants to save a roti restaurant from closure, but is at a loss as to how to do it.

Wednesday, April 30th, 2014

8: Jenna vs. the Momfia

Jenna takes a case for a camp counselor whom she admires without knowing that she's totally wacky. Meanwhile, Sandy is in a rush to work the last steps of AA and earn her one-year sober chip.

Wednesday, May 7th, 2014

9: The Book Club

Sandy and Ceil crash Jenna's book club and convince the members to read a steamy erotic novel that they secretly wrote; and Jenna represents a coffeehouse owner in a dispute against his former business partner, who also happens to be his ex-girlfriend.

Wednesday, May 14th, 2014

10: Jenna vs. Big Pastry

Jenna faces off against her old boss. Meanwhile, the kids discover that their mother, Ceil, has a mysterious past with Chuck Pastry.

Thursday, May 22nd, 2014

11: Jenna vs. Big Pastry Part II

Jenna prepares to fight Big Pastry, which means facing her former boss-turned-nemesis Charisse in court; at the same time, Ceil works to find crucial evidence needed to win the case.

Thursday, May 29th, 2014

12: Family Therapy

Jimmy's behaviour leads the family to see a celebrity therapist. Jenna is courted by other law firms.