update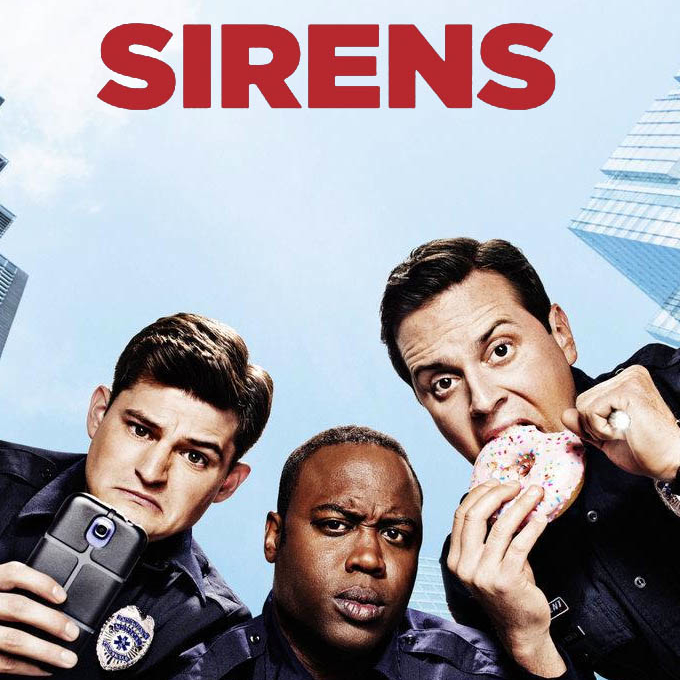 Season 1
Thursday, March 6th, 2014

1: Pilot

Chicago EMT's and longtime best friends Johnny and Hank are breaking in Brian, an eager new recruit. Johnny's on again-off again relationship with Theresa, a cop with Chicago PD, is the main topic of the day. Hank implores him to move on, especially when he sees Theresa flirt with her new partner Danny, who Hank calls a dead ringer for Denzel Washington. But Johnny's not ready to let go, even though it was his inability to commit that drove Theresa away. And when he finds out that she has a date that very night, he enlists Hank and a reluctant Brian to help him with a stakeout.

Thursday, March 6th, 2014

2: A Bitch Named Karma

A lightning strike at a church picnic gets the guys to start thinking about how there's no justice in sickness and injury, because like it or not, the "rain falls equally on the just and the unjust." After a discussion of karma, the guys volunteer to teach CPR to disadvantaged kids only to later be given killer Bears tickets for the same day they're supposed to teach.

Thursday, March 13th, 2014

3: Rachel McAdams Topless

A patient knocking on death's door pleads with the guys to go back to his house and clear the search history on his computer. After they stumble across a troubling image on the computer screen, the guys can't get it out of their heads. Meanwhile, Johnny remembers that Theresa has his iPad and it contains things that he wishes he could clear.

Thursday, March 20th, 2014

4: Famous Last Words

A dying man's last words inspire Johnny to have the first conversation he's had with his dad in seven years. Elsewhere, a determined Brian takes Hank on a quest to communicate the dead man's final message to a long lost love.

Thursday, March 27th, 2014

5: Alcohol Related Injury

After a drunken hook up, Johnny and Theresa decide they can have "just sex" so long as they establish clear ground rules. Meanwhile, the guys treat injuries resulting from a drunken backyard game of illegal "Jarts", one of which allows Brian to start checking items off his EMT "bucket list."

Thursday, April 3rd, 2014

6: The Finger

Johnny introduces Theresa to his father and is taken aback when his Dad drops a bomb of a secret on him. Elsewhere, Brian struggles to find the right moves to put on his work crush, while Hank gets a new father figure that he never planned for.

Thursday, April 10th, 2014

7: Till Jeff Do Us Part

Johnny steps up for his friend when Hank gets an invitation to his Ex's wedding, while Theresa has trouble seeing eye to eye with a wedding guest. Meanwhile, Brian learns a new job skill.

Thursday, April 17th, 2014

8: Itsy Bitsy Spider

After it's revealed that Hank is deathly afraid of spiders and Brian comes face-to-face with his suicidal doppleganger, everyone examines their own fears, and Johnny gets payback for all the practical jokes he's played.

Thursday, April 24th, 2014

9: There's No ''I'' in Cream

While teaching a class to prospective EMTs, the crew recalls a day that ran the gamut from the mundane to the catastrophic, and Johnny tries to find out who ate last the donut.

Thursday, May 1st, 2014

10: Shotgun Wedding

Theresa has a brush with death on the job and resolves to join the FBI in Washington. When Johnny proposes marriage to keep her in Chicago, they must overcome a series of catastrophes and mishaps to get to the altar.
Season 2
Tuesday, January 27th, 2015

1: Superdick

After saving a landlord with a nut allergy, Johnny finds the perfect apartment to share with Theresa; Brian tries to understand his relationship with Voodoo.

Tuesday, January 27th, 2015

2: Johnny Nightingale

Johnny has an encounter with an overly grateful patient; Brian agrees to escort an injured girl to her prom.

Tuesday, February 3rd, 2015

3: Briandipity

The guys contemplate fate and serendipity after several random, but fortuitous, incidents; and Johnny becomes upset with Theresa when he learns that she doubts destiny brought them together.

Tuesday, February 3rd, 2015

4: Transcendual

Johnny and Hank are given free passes to a health club after treating a gym rat; and Voodoo tests Brian's ability to remain in a sexless relationship.

Tuesday, February 10th, 2015

5: All the Single Ladies

Johnny and Hank are horrified when they find out they have to ride along on Brian's first night shift.

Tuesday, February 24th, 2015

6: Screw the One Percent

Johnny must deal with his prejudice against rich, white men when Hank begins dating his landlord.

Tuesday, March 3rd, 2015

7: Let Pythons Be Pythons

The guys confront chaos when a car crash releases an unusual passenger. Meanwhile, Billy deals with a different sort of chaos when he accompanies Theresa and Maeve to a sample sale.

Tuesday, March 10th, 2015

8: Hypocritical Oath

After they save a local mobster, Brian tries to get the guys to makes some changes in the rig, Hank considers the worst person he's ever helped, and Billy goes looking for his old pony.

Tuesday, March 17th, 2015

9: Charbroiled

A drunken brawl between Cubs and Sox fans reverberates at a family barbecue where petty disputes play out over a new gas grill and a big punch bowl full of Hurricanes.

Tuesday, March 24th, 2015

10: Balls

Things get mixed up when Johnny, Theresa, Billy, and Maeve start playing tennis together. Cash helps Hank shop for his mom's birthday. Brian subs for Cash and rides with Voodoo and Stats.

Tuesday, March 31st, 2015

11: Six Feet Over/Under

When Johnny's dad goes into a coma, Johnny's mom deals with her grief by placing bets on the time of her ex-husband's death. Meanwhile the guys can't get a certain song out of their heads.

Tuesday, April 7th, 2015

12: No Love

After witnessing the respect Theresa gets, Johnny gets the guys to revive an old program to ear respect for EMTs.

Tuesday, April 14th, 2015

13: Sub-Primal Fears

After the guys treat a man with a fear of hospitals, Brian confronts his own fear of moving out. Meanwhile, Johnny has a fear realized when Billy temporarily moves in with him and Theresa.