update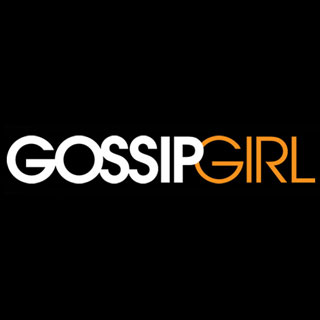 Season 0
9: Gag Reel (Season 3)

10: A Gossip Girl Fabulous Affair

Throwing a Party Gossip Girl-Style.

11: Gag Reel (Season 2)

not specified

4: Chasing Dorota Episode 3

not specified

5: Chasing Dorota Episode 4

not specified

6: Chasing Dorota Episode 5

not specified

7: Chasing Dorota Episode 6

not specified

2: Chasing Dorota Episode 1

not specified

3: Chasing Dorota Episode 2

not specified

12: Exposing Gossip Girl Making Episode 418

How did this special episode of "Gossip Girl" come together? Listen to the crew explain the various aspects that went into producing this episode.

not specified

13: Gag Reel (Season 4)

Monday, December 17th, 2012

8: Retrospective

The Series Finale begins with the stars and executive producers bidding farewell to the Upper East Side in a look back at the show's many unforgettable moments.

Monday, December 17th, 2012

1: Retrospective

The Series Finale begins with the stars and executive producers bidding farewell to the Upper East Side in a look back at the show's many unforgettable moments.
Season 1
Wednesday, September 19th, 2007

1: Pilot

Gossip Girl is busy spreading the news that "it girl" Serena Van Der Woodsen has returned to Manhattan after a mysterious and self-imposed exile to boarding school.

Wednesday, September 26th, 2007

2: The Wild Brunch

In the wake of the Kiss on the Lips party, Serena receives a cold reception from Blair. Serena decides to take Dan to Chuck's fundraiser.

Wednesday, October 3rd, 2007

3: Poison Ivy

The Upper East Side teens of Constance Billiard and St. Jude's prepare for a visit from Ivy League representatives. Meanwhile, Blair discovers a shocking secret about Serena.

Wednesday, October 10th, 2007

4: Bad News Blair

Blair's mother chooses her to be the new face of her clothing line. Serena and Dan are reminded that they come from two very different worlds. Nate and Chuck have a boys weekend.

Wednesday, October 17th, 2007

5: Dare Devil

Dan tries to impress Serena for their first official date. Jenny is invited to an infamous Blair Waldorf sleepover. Meanwhile, Lily finds out that Erik is missing from the treatment center.

Wednesday, October 24th, 2007

6: The Handmaiden's Tale

Dan finds himself torn between two girls when his childhood friend returns to New York and declares her feelings for him. At the masked ball, Blair sends Nate on a scavenger hunt.

Wednesday, November 7th, 2007

7: Victor, Victrola

Serena and Dan finally accept that they are crazy about each other. Jenny discovers a secret that her parents have been keeping from her. Blair is once again devastated by Nate's actions.

Wednesday, November 14th, 2007

8: Seventeen Candles

Blair is feeling heartbroken and guilty by the current state of her relationship with Nate and her recent indiscretion, but she manages to put on a happy face for her 17th birthday party.

Wednesday, November 28th, 2007

9: Blair Waldorf Must Pie!

Dan invites Serena and her family to spend the holiday with his family, creating an uncomfortable situation for Rufus and Lily.

Wednesday, December 5th, 2007

10: Hi, Society

Serena's grandmother announces that Serena must go to Debutante Ball. A jealous Nate begins to suspect that Blair is seeing someone else. Jenny finds herself defying her parents.

Wednesday, December 19th, 2007

11: Roman Holiday

Blair's father comes home for the holidays with an unexpected guest. Jenny and Vanessa help Serena get the best Christmas present ever for Dan, who has a surprise of his own for Serena.

Wednesday, January 2nd, 2008

12: School Lies

Serena, Blair, Nate, Chuck and their class break into the school swimming pool for a night of fun, but when someone nearly drowns, the school threatens to expel the ones responsible for the break-in.

Wednesday, January 9th, 2008

13: The Thin Line Between Chuck and Nate

Gossip Girl has a special report that spreads like wildfire at Serena's expense. Meanwhile, Chuck and Nate fight over Blair and Dan struggles to reveal his feelings to Serena.

Monday, April 21st, 2008

14: The Blair Bitch Project

Having been dethroned as Queen Bee, Blair returns to school with the support of Serena. Meanwhile, Serena struggles to adjust to living with Chuck, and Jenny's drive to be popular hits an all time high.

Monday, April 28th, 2008

15: Desperately Seeking Serena

Serena's world is turned upside down when her former friend returns to Manhattan. Nate finds romance with someone unexpected and Jenny meets a new guy who might be her ticket to permanent popularity. Meanwhile, Blair hatches a secret plan to sabotage her biggest rival.

Monday, May 5th, 2008

16: All About My Brother

Georgina informs Serena that she is prepared to reveal a secret from Serena's past. Blair and Jenny's power struggle continues when each of them start spreading scandalous rumors about each other on Gossip Girl.

Monday, May 12th, 2008

17: Woman on the Verge

After Georgina reveals the true reason Serena left Manhattan, Serena falls back into her old habits. Meanwhile, Rufus is excited when his band is invited to perform at a Rolling Stone-sponsored concert.

Monday, May 19th, 2008

18: Much 'I Do' About Nothing

Blair takes matters into her own hands to help Serena with Georgina. Lily prepares for her wedding as it is designed to be the Upper East Side's social event of the year. Serena finally tells Dan the whole truth about her past.
Season 2
Monday, September 1st, 2008

1: Summer, Kind of Wonderful

As the summer draws to a close, Serena and Nate pretend they are in a relationship. Blair returns from abroad with a new man and Jenny sneaks an invite to a much-coveted Hamptons' White Party.

Monday, September 8th, 2008

2: Never Been Marcused

Blair is over the moon about dating royalty, but a scheming Chuck has other plans for her. Nate learns the downside to having an affair while Serena and Dan keep their recent hook up a secret.

Monday, September 15th, 2008

3: The Dark Night

Blair and Chuck question the lack of passion in their relationships. Nate struggles with his feelings for Vanessa and his relationship with Catherine. Serena and Dan are forced to confront their issues.

Monday, September 22nd, 2008

4: The Ex-Files

Blair and her minions decide to befriend the new girl, Amanda, in order to sabotage her possible new relationship with Dan. Vanessa discovers a scandalous secret about Catherine.

Monday, September 29th, 2008

5: The Serena Also Rises

In the midst of Fashion Week, a furious Blair decides to sabotage her mother's show. Meanwhile, Dan starts hanging out with Chuck.

Monday, October 13th, 2008

6: New Haven Can Wait

After they get into a fight, Serena decides to get even with Blair. Dan discovers that none of his recommendation letters for Yale were ever submitted.

Monday, October 20th, 2008

7: Chuck in Real Life

Blair seeks revenge against Vanessa. Serena rebels at Lily and Barts housewarming party. Dan and Jenny discover a secret that Nate has been hiding.

Monday, October 27th, 2008

8: Pret-a-Poor-J

Jenny befriends a young model, who encourages Jenny to explore her wild side. Serena meets an artist, and realizes they have an instant chemistry. Blair attempts to seduce Chuck.

Monday, November 3rd, 2008

9: There Might be Blood

Serena uncovers a secret Aaron has been keeping from her. Blair agrees to babysit the 15-year-old daughter of a Yale donor. Meanwhile, Jenny and Agnes plan a fashion show.

Monday, November 10th, 2008

10: Bonfire of the Vanity

Blair tries break up her mother and her new man. Jenny moves in with Agnes. Serena learns something that may derail her relationship with Aaron and Dan interviews Bart Bass for an article.

Monday, November 17th, 2008

11: The Magnificent Archibalds

Blair is offended when her mom's new boyfriend ruins her Thanksgiving traditions. Lily attempts to strengthen the frail bond between Rufus and Jenny. Eric discovers a secret about Bart.

Monday, December 1st, 2008

12: It's a Wonderful Lie

As the annual Snowflake Ball approaches, Blair and Chuck make a bet that they can find the perfect date for one another. Aaron's ex-girlfriend expresses interest in Dan, creating mixed feelings for Serena.

Monday, December 8th, 2008

13: O Brother, Where Bart Thou?

A sudden and tragic event impacts the lives of everyone on the Upper East Side.

Monday, January 5th, 2009

14: In The Realm of the Basses

Chuck's uncle Jack arrives in the city. Blair focuses on being accepted into the most prestigious ladies club in the city and Jenny returns to Constance Billard.

Monday, January 12th, 2009

15: Gone with the Will

Bart's will reveals what will come of the Bass empire. Meanwhile, Dan uncovers Rufus and Lily's secret, putting him in an awkward position.

Monday, January 19th, 2009

16: You've Got Yale

The students are stressed out as they find out who was accepted for early admission to Yale. Chuck finds an unlikely ally in his feud with Jack.

Monday, February 2nd, 2009

17: Carrnal Knowledge

Blair comes up with a devious plan to take down her new teacher. Chuck has no recollection of what happened to him when he wakes up in a hotel.

Monday, March 16th, 2009

18: The Age of Dissonance

The Constance Billard and St. Jude seniors put on a production of "The Age of Innocence." Chuck finds help in an unlikely friend.

Monday, March 23rd, 2009

19: The Grandfather

Devastated by the turn her life has taken, Blair opts for a wild lifestyle instead of her perfect Waldorf life. Vanessa tries to convince Nate that he needs to move on after his mother's family abandoned them.

Monday, March 30th, 2009

20: Remains of the J

Serena throws Jenny a sixteenth birthday party, but things spin out of control. Vanessa agrees to help Chuck. Rufus searches for a way to cover Dan's college tuition.

Monday, April 20th, 2009

21: Seder Anything

Serena returns from her trip to Spain with Poppy and Gabriel. Blair makes a secret deal with Nate's grandfather. Dan takes a job to earn money for college.

Monday, April 27th, 2009

22: Southern Gentlemen Prefer Blondes

Georgina returns to the Upper East Side. Chuck and Nate's relationship is at a crossroads. Serena's relationship with Gabriel gets more complicated.

Monday, May 4th, 2009

23: The Wrath of Con

Blair puts pressure on Georgina to help her in a scheme. The rivalry between Nate and Chuck reaches a boiling point. Lily makes a secret plan to help Rufus.

Monday, May 11th, 2009

24: Valley Girls

In a flashback, Lily runs away to Los Angeles, reconnecting with her parents. Back in present day, Blair and Nate attend prom together, but the evening doesn't turn out as planned.

Monday, May 18th, 2009

25: The Goodbye Gossip Girl

Gossip Girl decides to liven things up at graduation by sending out a shocking and damaging email blast in the midst of the commencement ceremony. Lily and Rufus struggle to repair their relationship.
Season 3
Monday, September 14th, 2009

1: Reversals of Fortune

Blair and Chuck continue to adjust to being in a relationship with one another. Serena returns from Europe with new secrets to hide and a new relationship.

Monday, September 21st, 2009

2: The Freshman

Blair starts her first day at NYU and Georgina is assigned as her roommate. Serena recruits Carter to help her get even with Chuck.

Monday, September 28th, 2009

3: The Lost Boy

Blair and Chuck face-off when the both set their sights on an item up for bid at Sotheby's. Serena begins to think that Carter may have returned to his old habits and Georgina becomes interested in Dan.

Monday, October 5th, 2009

4: Dan de Fleurette

During the first day of school, Jenny takes her place as the new Queen Bee. Lily returns home to find that things are not as she left them. At NYU, a famous actress enrolls is assigned to be Vanessa's roommate.

Monday, October 12th, 2009

5: Rufus Getting Married

Lily and Rufus decide to move up their wedding date, but complications arise. Chuck discovers a secret that Carter has been keeping from Serena. Dan and Vanessa are pulled into one of Georgina's schemes.

Monday, October 19th, 2009

6: Enough About Eve

Vanessa vies with Blair for the honor of delivering the freshman toast at NYU. Dan invites Olivia to meet Rufus and Lily. Serena and Nate team up to help Carter Baizen.

Monday, October 26th, 2009

7: How to Succeed in Bassness

Chuck decides to move up his club's opening and enlists Serena's help, making Blair feel left out. Dan is unnerved when he watches one of Olivia's infamous sex scenes with a former co-star.

Monday, November 2nd, 2009

8: The Grandfather: Part II

Olivia says something she regrets on a talkshow and tries to keep Dan from finding out. Nate suspects his grandfather will stop at nothing to get Trip elected to congress.

Monday, November 9th, 2009

9: They Shoot Humphreys, Don't They?

Not satisfied with just being Queen of Constance Billard, Jenny sets her sights on becoming the Queen of all the Upper East Side. Meanwhile Dan and Vanessa try to convince Olivia to stay in NY.

Monday, November 16th, 2009

10: The Last Days of Disco Stick

Hoping to impress the elitist theater kids at NYU, Blair sets her sights on landing a private concert. Dan and Olivia sign up to write and star in a school play. Serena turns to Nate to help her get through a difficult situation.

Monday, November 30th, 2009

11: The Treasure of Serena Madre

Blair suspects her mom has been keeping a big secret from her. Jenny can't pass up a chance to get even with Eric. Serena is put in a very awkward position when her mother invites Trip and Maureen to join them for Thanksgiving dinner.

Monday, December 7th, 2009

12: The Debarted

Chuck wrestles with an issue from the past and a serious car accident rocks the Upper East Side. Dan and Vanessa attempt to navigate their newly complicated friendship.

Monday, March 8th, 2010

13: The Hurt Locket

Nate and Serena decide to explore the boundaries of their friendship. Chuck is having problems forgetting about the woman he saw at his father's grave. Jenny agrees to help Damien.

Monday, March 15th, 2010

14: The Lady Vanished

Rufus and Lily grow suspect of Jenny's relationship with Damien. Chuck learns more about the woman who may or may not be his mother. Dan and Vanessa struggle through the awkwardness of dating other people.

Monday, March 22nd, 2010

15: The Sixteen Year Old Virgin

Despite being grounded, Jenny continues to see Damien. Lily tells Rufus the big secret she has been keeping from him even. Chuck is forced to make an extremely difficult decision about his hotel.

Monday, March 29th, 2010

16: The Empire Strikes Jack

Chuck finds himself once again at odds with his uncle Jack. Eleanor puts Blair in charge of making sure her latest fashion show is a huge success. Rufus attempts to get Jenny back on track by volunteering her to help with Eleanor's fashion show.

Monday, April 5th, 2010

17: Inglourious Bassterds

Chuck and Blair are faced with the most difficult decision they have ever faced as a couple. Serena plans a surprise birthday party for Nate.

Monday, April 12th, 2010

18: The Unblairable Lightness of Being

Chuck offers to throw a wedding for a very pregnant Dorota. Serena lies to Nate about who she has plans with. Rufus discovers that Lily has been lying to him about her whereabouts.

Monday, April 26th, 2010

19: Dr. Estrangeloved

Dr. William van der Woodsen unexpectedly shows up in Manhattan. Serena and Nate continue to have relationship issues. Meanwhile, Dan finds out that he didn't get accepted into the Tisch writing program.

Monday, May 3rd, 2010

20: It's a Dad, Dad, Dad, Dad World

Will's return to the Upper East Side continues to stir up problems for Serena, Lily and Rufus. Serena and Jenny's relationship becomes strained. Dan learns that Vanessa has been keeping yet another secret from him.

Monday, May 10th, 2010

21: Ex-Husbands and Wives

When things get tense between Rufus and Will, Rufus is made to feel like an outsider in his own family. After many failed attempts, Chuck makes one last grand gesture to reconcile with Blair.

Monday, May 17th, 2010

22: Last Tango, Then Paris

Blair must make a difficult decision. A Gossip Girl gossip bomb involving Dan explodes Serena and Nate's relationship. Meanwhile, Georgina returns to the Upper East Side.
Season 4
Monday, September 13th, 2010

1: Belles de Jour

Blair and Serena have spent the summer in Paris, both trying to take their minds off of their problems back in New York. Meanwhile, Eleanor helps plan a fashion party at the Van Der Woodsen apartment.

Monday, September 20th, 2010

2: Double Identity

Living out a real-life fairytale in Paris, Blair is pursued by a handsome young man. A very concerned Lily asks Serena to help her find Chuck. Meanwhile, Chuck is adjusting to a fresh start in Paris with a mysterious new woman.

Monday, September 27th, 2010

3: The Undergraduates

On her first day at Columbia, Blair attempts to gain membership into an ultra-exclusive social club. Serena begins to suspect that Juliet is intentionally sabotaging Serena's life. Rufus is worried about Dan and decides to take matters into his own hands.

Monday, October 4th, 2010

4: Touch of Eva

Nate suspects that Juliet is keeping a big secret from him and decides to confront her. Blair schemes to undermine Chuck's newfound happiness. Dan finds himself torn between his feelings for Serena and Vanessa.

Monday, October 11th, 2010

5: Goodbye, Columbia

An anonymous Gossip Girl post starts a rumor about Serena. Blair decides to take a class with a powerful businesswoman, Martha, but a fellow student thwarts her plans to secure the prized position as Martha's assistant.

Monday, October 25th, 2010

6: Easy J

Jenny is tempted by a once-in-a-lifetime opportunity. Serena discovers something about her new boyfriend that may put an end to their relationship.

Monday, November 1st, 2010

7: War at the Roses

Blair is caught off-guard by a surprise guest at her birthday party. Having had enough of Chuck and Blair's games, Serena and Nate decide to plan an intervention.

Monday, November 8th, 2010

8: Juliet Doesn't Live Here Anymore

Chuck and Blair decide it's in both their best interests to put the past behind them. Nate confronts Juliet after discovering a secret she's been keeping. Dan and Nate realize they both still have feelings for Serena.

Monday, November 15th, 2010

9: The Witches of Bushwick

Chuck hosts a masquerade party at the Empire Hotel. Dan and Nate don't know what to make of Serena's strange behavior and mixed messages. Blair sets her sights on becoming the new face of Anne Archibald's foundation for girls.

Monday, November 29th, 2010

10: Gaslit

Chuck, Serena, Blair, Dan, Jenny and Eric find themselves faced with a crisis when a member of one of their families is hospitalized. Nate attempts to help his parents put their complicated past behind them and reconcile.

Monday, December 6th, 2010

11: The Townie

Blair and Dan decide to team up to track down an MIA Juliet. Chuck begins to suspect Lily isn't being entirely truthful with him.

Monday, January 24th, 2011

12: The Kids are Not Alright

A former associate of Chuck's father returns to Manhattan. Serena and Chuck join forces against Lily, while Blair realizes that her mother may be her key to becoming a future CEO. Nate worries that his father is not taking his parole seriously.

Monday, January 31st, 2011

13: Damien Darko

Blair lands an internship at W Magazine, but she finds out that Dan has secured one of the coveted positions as well. Chuck may have finally met his match with Russell Thorpe and his daughter Raina. Nate receives alarming news about his father's business prospects.

Monday, February 7th, 2011

14: Panic Roommate

Blair enlists Nate's help to win over her high-strung boss. Damien stirs up more drama on the Upper East Side. Chuck finds himself torn between business and pleasure.

Monday, February 14th, 2011

15: It-Girl Happened One Night

Chuck makes one last-ditch effort to save his family's company. Blair is given a challenging assignment at W Magazine with the promise of a possible promotion. Serena struggles with her feelings for Ben.

Monday, February 21st, 2011

16: While You Weren't Sleeping

Blair tries to speed up her career and Serena is forced to make a difficult decision. Chuck and Lily's relationship remains icy in the aftermath of Lily's betrayal. Meanwhile, Eric has a drama filled 18th birthday party.

Monday, February 28th, 2011

17: Empire of the Son

Ben's mother comes to town, causing issues between Ben and Serena. Russell Thorpe is determined to destroy Chuck's family legacy, but he risks alienating Raina.

Monday, April 18th, 2011

18: The Kids Stay in the Picture

As Lily awaits the consequences of her decision, William van der Woodsen, CeCe and Lily's sister, Carol, come into town to support her. Blair comes to a realization about her future.

Monday, April 25th, 2011

19: Petty in Pink

Serena enlists Charlie for help to determine why Dan and Blair are spending so much time together. With Nate's help, Raina decides to go on a search for her mother. A shocking revelation could me the end of Chuck's dreams.

Monday, May 2nd, 2011

20: The Princesses and the Frog

Serena threatens Blair's happiness by dredging up her past. Charlie befriends Vanessa, but she may be hiding something. Nate is torn between loyalty to Chuck and his feelings for Raina.

Monday, May 9th, 2011

21: Shattered Bass

Charlie begins to feel comfortable with Serena and her friends. Blair finds herself torn between the men in her life. Jack Bass returns to New York, jeopardizing Chuck and those closest to him.

Monday, May 16th, 2011

22: The Wrong Goodbye

Georgina Sparks turns up at the fundraiser looking for trouble. Serena and Vanessa reluctantly join forces to find Dan and Charlie. Blair must make a choice between the men in her life when her life is in danger.
Season 5
Monday, September 26th, 2011

1: Yes, Then Zero

Serena slips up at her new job in Hollywood. Chuck and Nate arrive in Los Angeles and meet up with Serena for a glamorous party. Plans for their wedding come between Louis and Blair. Dan has a problem when a magazine plans to print an excerpt of his book.

Monday, October 3rd, 2011

2: Beauty and the Feast

Nate reconnects with Diana. Serena urges Charlie to make a difficult decision about her future. Dan asks Chuck to help him stop his book from being published, but finds that Chuck is also in need of help. Blaire's future sister-in-law comes to town to visit.

Monday, October 10th, 2011

3: The Jewel of Denial

Nate must decide whether to cross moral lines at Diana's request. Chuck helps Dan come to terms with his fate, just as Dan continues to try to help Chuck break through his emotional block. Serena and Charlie return to the Upper East Side from California.

Monday, October 17th, 2011

4: Memoirs of an Invisible Dan

Dan decides to share the truth about his book with Serena, Blair, Nate, Chuck, Rufus and Lily. Blair and Louis hit a crises point after Louis reads Dan's book. Diana learns incriminating information about one of Nate's friends.

Monday, October 24th, 2011

5: The Fasting and the Furious

Blair and Louis find themselves in conflict with his parents during Yom Kippur. Serena's boss forces her to choose between Dan and her new job. Diana prepares to debut the New York Spectator and expects Nate to do whatever it takes to save the day when problems arise.

Monday, November 7th, 2011

6: I Am Number Nine

Blair holds a competition for the coveted bridesmaid spots in her upcoming royal wedding. Nate gets help from Charlie to make Diana jealous. Serena has to set aside her feelings about Dan so she can secure the film rights to Dan's book.

Monday, November 14th, 2011

7: The Big Sleep No More

The group attends a provocative theatrical performance and it leads to surprising romantic twists. Diana sets her sights on Serena in her quest to destroy Gossip Girl. Dan's book tour isn't exactly what it seems to his friends.

Monday, November 21st, 2011

8: All The Pretty Sources

Serena is hard at work planning a dream bridal shower for Blair. Chuck and Dan, upset at not being invited, spend the day together. Nate and Serena find a hidden weapon for Diana's quest against Gossip Girl.

Monday, November 28th, 2011

9: Rhodes to Perdition

Lily, Charlie and Serena eagerly anticipate the Studio 54 party being thrown in CeCe's honor. Nate takes on a new role at the Spectator. Blair turns to an unlikely person for help.

Monday, December 5th, 2011

10: Riding in Town Cars with Boys

Lily throws Charlie a party to officially introduce her to New York society. Charlie's ex interferes with her future as an Upper East Side princess. Dan decides it may be time to tell Blair the truth about his feelings for her.

Monday, January 16th, 2012

11: The End of the Affair?

Blair's flashbacks reveal the fallout of her and Chuck's car accident, which Nate realizes may have been caused by foul play. Meanwhile, Lily gets a private eye to locate Charlie.

Monday, January 23rd, 2012

12: Father and the Bride

Blair prepares to celebrate her upcoming royal wedding with a bachelorette party. Nate joins forces with a surprising ally. Serena and Dan try to protect someone close to them.

Monday, January 30th, 2012

13: G.G.

Chuck wrestles with the reality that Blair is about to walk down the aisle with Prince Louis. Georgina's return threatens to throw the royal event into chaos.

Monday, February 6th, 2012

14: The Backup Dan

Blair must make a difficult decision, the consequences of which could hurt those she loves most. Serena takes the blame for an incident with Gossip Girl in order to protect a loved one. Georgina, sensing a scandal, digs deeper.

Monday, February 13th, 2012

15: Crazy, Cupid, Love

It's Valentine's Day and Blair can't resist playing cupid for someone she loves. Georgina is intent on stirring up more drama and decides to crash Nate's Valentine's Day party. Serena is shocked by something she witnesses at the party.

Monday, February 20th, 2012

16: Cross Rhodes

Dan feels honored when Upright Citizen's Brigade is performing excerpts from his book. Blair tries to prove Serena's suspicions wrong in order to save their friendship.

Monday, February 27th, 2012

17: The Princess Dowry

Blair thinks Cyrus may have found a potential loophole in her prenup. Chuck and Georgina partner up in a scheme. A family crisis brings William van der Woodsen back to NYC.

Monday, April 2nd, 2012

18: Con-Heir

Chuck invites Jack to town as a thank you, but the trip doesn't go exactly as planned. Blair and Dan's burgeoning romance hits a speed bump. Ivy finds an unlikely ally in William.

Monday, April 9th, 2012

19: It Girl, Interrupted

Serena tries to make a reluctant Lola the next "It Girl" of the Upper East Side. Chuck reaches out to Blair for advice about his past. Diana Payne's return to The Spectator starts a power struggle with Nate.

Monday, April 16th, 2012

20: Salon of the Dead

To celebrate their official couple-hood, Blair and Dan host a glamorous British-themed Salon. Lola lands the audition of a lifetime. Serena and Diana face-off over secrets they both would prefer remain secrets.

Monday, April 23rd, 2012

21: Despicable B

Blair comes up with a plan to keep her Upper East Side status intact. Lily throws a family gathering. Nate digs into Diana's past and is surprised by what he discovers.

Monday, April 30th, 2012

22: Raiders of the Lost Art

Chuck, Nate, Blair, Serena and Lola team up to uncover what they think is an explosive secret between Diana and Jack. Meanwhile, Dan is offered a prestigious fellowship in Rome for the summer.

Monday, May 7th, 2012

23: The Fugitives

Blair enlists Serena to be her stand-in at an important meeting. Ivy and Lola team up to help Chuck with a personal vendetta/ Nate makes a decision about the future and Diana Payne.

Monday, May 14th, 2012

24: The Return of the Ring

When Gossip Girl attacks Blair, Serena admits she may be to blame. Nate invites Lola to move in with him. Lily must make a big decision about the future of her marriage.
Season 6
Monday, October 8th, 2012

1: Gone Maybe Gone

Chuck and Blair make a promise to each other. Dan enlists Georgina to write a tell-all book. Nate decides to have The Spectator go after Gossip Girl. The gang is stunned at what their search for Serena turns up.

Monday, October 15th, 2012

2: High Infidelity

Serena hosts a gala to prove herself in adult society. A rival may impact the release of Blair's fashion line. Dan must weigh personal integrity versus getting published. Chuck presses Amira to help him investigate his father's past.

Monday, October 22nd, 2012

3: Dirty Rotten Scandals

Blair must rely on help from an unlikely source. Serena discovers that befriending Sage is trickier than she thought. Nate publishes Dan's first article. Chuck begins to uncover what Bart is hiding.

Monday, November 5th, 2012

4: Portrait of a Lady Alexander

Chuck's investigation leads him to an event where he hopes to find the one person who can tell him the truth about Bart. Serena and Steven decide to reveal their romantic histories. Nate must make a difficult decision in order to keep The Spectator in business.

Monday, November 12th, 2012

5: Monstrous Ball

Eleanor gives Blair an ultimatum. Serena becomes worried about Steven's attitude toward her. Chuck finds an unlikely ally as he tries to expose his father's secret. Dan publishes another article.

Monday, November 19th, 2012

6: Where the Vile Things Are

Blair gets ready for her mothers imminent arrival. Serena volunteers to help Dan find a new place to live. Ivy, Chuck and Nate try to retrieve incriminating evidence on Chuck's father. Rufus and Ivy must scramble to make their gallery opening a success.

Monday, November 26th, 2012

7: Save the Last Chance

Serena and Dan try make amends with the people they have wronged. Blair has one last chance to prove to her mother her worth as a fashion designer. Chuck is close to getting the evidence he needs against his father.

Monday, December 3rd, 2012

8: It's Really Complicated

Serena and Dan decide to throw their first Thanksgiving together. Chuck begins a downward spiral, leaving Blair to find a solution to his problems. Dan must make a tough decision whether to publish a potentially friendship-destroying expose.

Monday, December 10th, 2012

9: The Revengers

Blair grows alarmingly concerned for Chuck's safety and devises a plan with Serena, Georgina and Sage. Chuck makes a deal that could change his life. Nate's financial dilemma finally lands him in a place that he never thought he would be.

Monday, December 17th, 2012

10: New York, I Love You XOXO

In a fashionable farewell to remember, our favorite Upper East Siders join forces for one last soiree, and the shocking identity of Gossip Girl is finally revealed.