update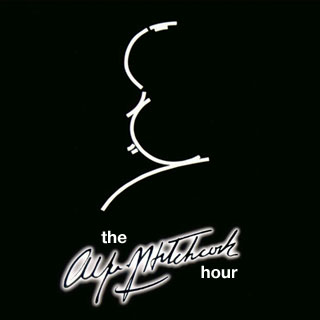 Season 1
Thursday, September 20th, 1962

1: A Piece of the Action

Duke Marsden is about to lose his wife because of his gambling habits. She gives him an ultimatum: either give up poker or she leaves. He decides to give up poker. Later, Duke's younger brother Chuck arrives looking for a high-stakes game of poker. Duke arranges to have brother play a couple of his old poker buddies who would love to fleece a newcomer. Duke's plan goes awry when Chuck starts to clean house. After the losers call Duke to complain, Duke realizes that he must deal with the situation. He goes to the game and uses a marked deck to clean out Chuck. Chuck leaves, bitter and broke. Duke's old gambling buddies eye him suspiciously even after he offers them their lost money. They believe that Duke, who just cheated his own brother, had probably cheated them in the past as well. Duke arrives home mortally wounded. He apologizes to his wife and dies in her arms.

Thursday, September 27th, 1962

2: Don't Look Behind You

At a college campus, two young girls are killed while strolling through a nearby forest. Suspicion falls on a chemistry professor and an intense and brooding music professor named Edwin Volck. Harold, a psychology professor, convinces his fiancee Daphne to act as bait to help trap the killer. The trap succeeds and Volck is revealed as the killer. Harold, however, becomes worried. He believes that the killers bloodlust may have inspired other less obvious psychos on campus. Daphne realizes that Harold has been speculating about himself when he suddenly attacks her. She is rescued by the chemistry professor. The chemistry professor had been watching Harold's behavior since the beginning believing that he was a possible psychopath.

Thursday, October 4th, 1962

3: Night of the Owl

Jim Mallory is a forest ranger who along with his wife Linda, have adopted a girl named Anne. The couple have never told Anne that her parents died in a bizarre murder-suicide for fear that the news might disturb her. A blackmailer contacts Jim and demands money. He says that he will tell Anne the secret of her past if Jim doesn't pay up. Jim agrees to pay, but informs the police. The blackmailers figure out that something is up and change the site of the money drop. Later the blackmailers get into an argument and one of them is killed. When the police find the body, they suspect Jim Mallory. Jim manages to catch the blackmailer to clear his name, but he doesn't get to him in time to stop her from telling Anne the secret about her parents. Anne is troubled by the news, but manages to take it in stride. She tells the Mallorys that she loves them and has always considered them her real parents.

Thursday, October 11th, 1962

4: I Saw the Whole Thing

Michael Barnes is a mystery writer who is accused of causing a fatal car accident. Each eyewitness, however, proves to be unreliable when their testimony is shredded by Barnes who is acting as his own defense attorney. He is exonerated after he shows that each witness only saw what they wanted to see. Ultimately, however, it is revealed that he was not the driver. The driver was his pregnant wife. Barnes arranged to have himself accused because he knew that his wife would not be able to stand the strains of a trial.

Thursday, October 18th, 1962

5: Captive Audience

Warren Barrow writes mystery novels under a pseudonymn. He sends his publisher a series of tape recordings that appear to detail either the plot of his next mystery novel or the plan for a murder he is actually going to commit. Using his own name on the tapes, Barrow describes how he renewed a friendship with a very attractive girl named Janet West. Janey, however, is married and wants someone to kill her wealthy husband. Blinded by passion, Barrow agrees to commit murder. At the last minute, however, he gets cold feet and later, out of guilt, decides to kill Janet. The tape ends, however. The publisher and another writer, Tom Keller, become convinced that Barrow is planning murder. The publisher calls the police while Keller heads for Janet's apartment. At the apartment, Keller discovers Janet dead and Barrow holding the murder weapon. Barrow is taken to the police station where he provides an ending to his novel and a complete confession, all on tape.

Thursday, October 25th, 1962

6: Final Vow

Sister Pamela suffers a crisis of conscience just as she is about to take her final vows. Is her belief real or is she just hiding from the rest of the world? The sisters in the convent give her time to think everything over by letting her pick up a valuable statue from a reformed gangster. As she is returning, however, the statue is stolen by a young criminal named Jimmy Bresson. In order to get the statue back she leaves the convent and hunts Jimmy down. She arranges to have a date with him to get into his apartment. Unfortunately, she discovers that he has pawned the statue. She takes the pawn ticket and heads for the pawn shop. As she is about to get it back, Jimmy catches her. Jimmy and the dishonest pawn shop owner want to kill Pamela, but they want to have the statue appraised first. They call an appraiser, but it turns out to be the man who originally offered the statue to the convent. He tells them that the statue is worthless and convinces them to let Pamela go. Having confr

Thursday, November 1st, 1962

7: Annabel

David Kelsey, a research chemist, is in love with Annabel. He assumes another identity so that they can share their moments together in complete privacy. He even builds a beautiful dream home for the two of them. David is hopelessly infatuated with her. Unfortunately, Annabel wants no part of him. She's married and both she and her husband wonder when David will get the hint. He does not and eventually murders the couple. He installs her corpse in the bedroom of their dreamhouse so that she can be by his side for the rest of his life.

Thursday, November 8th, 1962

8: House Guest

John and Sally Mitchell offer a stranger named Ray Roscoe a place to stay after Roscoe saves the life of their son Tony. When Roscoe turns out to be a womanizing freeloader, they begin to believe that they made a terrible mistake. One night Roscoe wrecks their car and hits on a camper's wife. Angry, John punches him and knocks him to the ground. John is shocked, however, when the camper examines Roscoe's body and declares that Roscoe is dead. The camper suggests that they bury the body in the woods and forget the whole thing. John agrees and lets the camper deal with the body. Later, John is disturbed to discover that the woods are going to be excavated as a part of a new highway construction. Since he doesn't know exactly where the body is, he calls the camper and tells him that they must move the corpse. The camper agrees, but demands $20,000. He tells John that he will go to the police if he does not pay the money. John writes a check, but before he can give it to the camper his wif

Sunday, November 11th, 1962

9: The Black Curtain

Phil Townsend suffers amnesia after he is mugged outside his drug store. All he remembers is that he is about to get married. A taxi driver takes him to his fiancée's house, but he discovers that she is already married and has been married for three years. Later, Townsend discovers that he has been living under the name David Webber for three years. He discovers that Webber was once the bodyguard of a rich criminal attorney and is suspected of murdering the attorney's wife. Townsend eventually manages to clear his name. Later, he checks into a hospital for treatment.

Thursday, November 22nd, 1962

10: Day of Reckoning

Paul Sampson murders his wife Caroline and is relieved when the police rule her death and accident. His conscience gets the best of him, however, and he decides to confess the murder to his family and friends. Unfortunately, no one believes him. They think the stress of his wife's death has gotten to him. Later he tells another friend, who also happens to be a judge. The judge, however, knew all along. He was Caroline's lover. Knowing that Paul's conscience is killing him, the judge chooses to remain silent. When Paul continues in his attempts to confess, he is eventually committed by his family to a mental hospital.

Thursday, November 29th, 1962

11: Ride the Nightmare

When three of his childhood pals break out of prison, Christopher Martin is in trouble. When he was younger, he and his pals committed a crime. All except Christopher were caught and sent to jail. Each of them vowed revenge. Christopher confesses his crime to his wife Helen though he fears she will leave him. Helen is shocked at first, but she agrees to help him proving that his fears were groundless. Together they foil the three prison escapees when they show up looking for revenge.

Thursday, December 6th, 1962

12: Hangover

Hadley Purvis is an alcoholic advertising executive whose wife Sandra tells him that she will leave him if he takes another drink. Unfortunately, he drinks himself into a stupor. When he awakens he cannot remember anything that happened to him while he was drunk. He can't remember losing his job for being drunk during a presentation and he can't remember buying his wife a new scarf to prove that he had not been drinking. Ultimately, he discovers his wife's strangled body in his basement. Though he cannot remember, he realizes that, while he was drunk, he strangled her to death with the scarf he bought for her.

Thursday, December 13th, 1962

13: Bonfire

Robert Evans is a revivalist preacher who is desperate for money to build his own church. He romances a rich woman named Naomi Freshwater and kills her. Some time later, Robert meets Naomi's neice Laura. He tries to romance her as well, but she is not interested. When Laura discovers that Robert killed her aunt, the preacher kills her and stuffs her body in a trunk. He drags the trunk to a pit and sets it on fire. Later, as Robert is delivering a sermon, it begins to rain. The rain puts out the fire and the contents of the burned trunk are revealed. Robert is promptly arrested and charged with murder.

Thursday, December 20th, 1962

14: The Tender Poisoner

Peter Harding is a corporate executive who tries to help save the sagging career of an associate named Philip Bartel. He hopes to get Bartel into one of the corporation's very popular training courses. Later, however, Harding discovers that Bartel is interested in leaving his wife Beatrice. He wants to run off with his mistress. Harding becomes intent on helping Bartel in his home life. He decides to do this by taking Bartel's mistress of his hands.

Friday, January 4th, 1963

15: The Thirty First of February

Andrew Anderson is an advertising executive who discovers the body of his deadwife laying at the bottom of the basement stairs. An investigating detective named Sgt. Cresse believes Mr. Anderson is guilty of murder. He wants to trick him into making a confession by making Mr. Anderson believe that his wife is still alive and that she is having an affair with one of his fellow workers at the advertising agency. Eventually Mr. Anderson is proven innocent of murder, but Cresse's hounding has left him hopelessly insane.

Friday, January 11th, 1963

16: What Really Happened

Over the protests of his wife Eve, Howard Raydon fires Addie the family maid when her son breaks a valuable antique. Unwilling to leave, she poisons Howard's milk and kills him. An autopsy reveals the poison, but Eve is the chief suspect after she is fingered by Howard's mother. Believing that Eve's innocence will come out in trial, Addie remains silent about any wrong doing. Unfortunately, the prosecution reveals that Addie's 'son' is really Eve's son from a previous marriage. They claim that Eve killed her husband to prevent being seperated from the boy. As things begin to look worse for Eve, Addie confesses her guilt in a note and attempts suicide. Her suicide attempt is stopped in time and she is forced to stand trial.

Friday, January 18th, 1963

17: Forecast: Low Clouds and Coastal Fog

Dan O'Herlihy (as Simon Carter) Inger Stevens (as Karen Wilson) Christopher Dark (as Manuel Sanchez) Chris Robinson (as Ricky) Richard Jaeckel (as Tom) One night when her husband is away, Karen Wilson is frightened when a man named Manuel Sanchez comes pounding on her door. He claims to be out of gas. Karen refuses to let him in and he must walk to a gas station. Later Karen hears a scream. She is told by the police that Sanchez's girlfriend who was waiting in the car was murdered while he was walking to the gas station. Karen suspects a neighboring writer named Simon Carter. The next evening Simon comes to Karen's home. She is rescued by her three surfing friends. Karen, however, is shocked to discover that her three friends are in fact the murderer's of Sanchez's girlfriend. They have her trapped, but she is rescued by Sanchez. He was returning to get even with her for contributing to the death of his girlfriend, but he manages to save her life instead.

Friday, January 25th, 1963

18: A Tangled Web

David Chesterman is a thief whose girlfriend Maria is cheating on him with his partner Carl Gault. Carl has fallen in love with Maria and plans to get rid of David. He tells David about the body of rich man who is loaded with jewelry. David goes to rob the corpse, but is discovered by a guard. Later, the guard is found dead by the police. David tells Maria that he is innovent, but he decides to hide out for a while and leaves Maria with Carl. Carl informs the police of David's location and he is arrested for murder. As David is about to be sentence Maria gets away from Carl by stabbing him. She heads to the court building convinced that David is innocent. In the court building she climbs out on a ledge and threatens to jump unless David is brought to her and is allowed to tell the truth about the entire robbery. David is brought to her, but he reveals that he did kill the guard. Knowing that he will go to prison, David begs her for forgiveness.

Saturday, February 2nd, 1963

19: To Catch a Butterfly

Bill and Janet Nelson move into a new home next door to a family named Stander. Unfortunately, the Stander's son Eddie is a homicidal monster. Eddie kills the Nelson's dog and then runs a trip wire across the cellar stairs that almost causes Janet to break her neck. Bill knows that Eddie is responsible, but Eddie's father Jack Stander won't do anything. Jack controls the boy's life with an iron hand. It is later revealed that Eddie is not the source of the problems. Eddie, himself, is a victim of parental misunderstanding.

Friday, February 8th, 1963

20: The Paragon

Alice Pemberton is a busy-body housewife who injects herself into the personal lives of everyone she knows: friends, relatives, her husband's business associates. Unfortunately she fails to realize that her constant attempts to give advice are alienating everyone. Her husband John is patient. He tries to tell her that her annoying behavior will cost them the last few friends that they have left. She refuses to listen. So, John decides to poison her.

Friday, February 15th, 1963

21: I'll Be Judge - I'll Be Jury

Laura Needham is murdered while vacationing in Mexico. Her husband Mark discovers that the police are holding as a suspect an American named Theodore Bond. Mark wants something to be done, but the police are helpless because they cannot prove their case. Mark decides to get the proof, but he is murdered by Bond instead. Mark's in-laws, Alex and Louise Trevor take it open themselves to bring Bond to justice. They set up a trap with Louise as bait and catch Bond attempting to committed murder.

Friday, March 1st, 1963

22: Diagnosis: Danger

An outbreak of anthrax in Los Angeles threatens to panic the city until the health department's Dr. Dan Dana arrives to track down the source of the disease. With this assistance of his boss Dr. Oliver and Deputy Sheriff Judd, he discovers that the disease comes from a pair of bongos purchased in Mexico by a now dead drummer.

Friday, March 8th, 1963

23: The Lonely Hours

Louise Henderson rents a room to woman named Vera Brandon who begins to show an unreasonable amount of interest in Louise's newborn son. Louise begines investigating and discovers that she and Vera shared the same maternity ward when her son was born. She also discovers that Vera's baby died during childbirth and this death has left her mentally disturbed. She comes home only to both Vera and her son missing. She finds an address and calls the police. The police go to the address and discover Vera rocking the baby back and forth and claiming that the child is hers. The police return the child to Louise and send Vera to a mental hospital for treatment.

Friday, March 15th, 1963

24: The Star Juror

George Davies is mild mannered store-keeper who makes a pass on the town floozie. When she rejects him, he accidentally kills her. Unfortunately, the girl's boyfriend is arrested for the crime and put on trial. When George is appointed to the jury for the case, he finds a way to get the boy off without having to confess his own guilt. George manages to get the boy off, but the decision enrages the townspeople who boycott George's store and treat him like an outcast. The townspeople also hound the boy, who commits suicide because he cannot convince anyone that he is not a murderer. Eventually George confesses his crime to the police, but they refuse to believe him. They think he has suffered a nervous breakdown because of the harrassment and the boy's suicide.

Friday, March 22nd, 1963

25: The Long Silence

In an elaborate con, Ralph Mason marries a rich woman named Nora Cory for her money. Unfortunately his schemes goes awry when he murders one of her sons from a former marriage. As he attempts to make the death look like a suicide, he is caught by Nora as he is writing a fake suicide note. Nora collapses and falls into a paralyzed, yet conscious, state. She is bedridden and worried that her husband will try to kill her. She is also unable to speak and cannot tell anyone about her dangerous husband. When her nurse Jean Dekker allows her husband to adminster her medicine, she grows fearful that he will try to poison her. Fortunately, the nurse figures out a way to communicate with Nora. Nora squeezes her hand in response to yes or no questions. Jean discovers the truth about Ralph, but when Ralph finds out he tries to kill both Nora and Jean . Fortunately, Nora comes out of her paralysis in time to scream. She alerts her second son who manages to subdue Ralph before he can kill again.

Friday, April 5th, 1963

26: An Out for Oscar

Oscar Blenny is a timid bank clerk who discovers that his wife Eva is cheating on him. He demands a divorce and Eva agrees, but insists on a $50,000 settlement. She tells him to steal it from the bank, but Oscar is reluctant. Oscar is approached by Eva's tough hitman boyfriend Bill Grant. Bill suggests a double-cross. He will kill Eva for $250,000, but will get the money by robbing Oscar's bank with Oscar's help. He will then leave the country and leave Oscar free of Eva and apparantly innocent of any crime. Oscar agrees to Bill's plan, but sets up a triple-cross. Bill kills Eva, but when he comes to rob the bank Oscar pulls a gun and shoots him dead. Impressed by Oscar's courage, his boss promotes him to credit manager.

Friday, April 12th, 1963

27: Death and the Joyful Woman

Luis Aguilar is a rich wine merchant who disowns his son when he refuses to marry beautiful vineyard owner Kitty Norris. At a party, however, Luis agrees to give his destitute son $5000 if boy can drink him under the table. Drinking his own wine called "Joyful Woman" Luis humiliates his son by outdrinking him. After the contest, Luis hits on Kitty who resists and pushes him down the stairs. When Luis's secretary Ruth witnesses the event she jealously kills Luis in the hope that Kitty will be blamed. Ruth wanted Luis all for herself. Unfortunately for Ruth, a waiter discovers the body and figures out that Luis did not die in a fall. Ruth knocks him unconscious and puts his body into a wine vat. She begins to fill the vat slowly with water. Later the police find Luis's body and begin the search for the waiter who was also the son of George Felse, an investigating police officer. The police can't locate the waiter but discoverd a now guilt-ridden Ruth who has tried to commit suicide with

Friday, April 19th, 1963

28: Last Seen Wearing Blue Jeans

Visiting from Englad, David Saunders is making a cross-country tour of America by car with his wife Roberta and their daughter Loren. They stop at a cafe in Arizona late one evening. Since Loren cannot stay awake she heads to the car and goes to sleep in the backseat. Unfortunately she get into the wrong car. She gets into a stolen car that is headed for Mexico. The cafe owner runs a stolen car ring. Thing get worse for Loren when the car deal goes awry and she witnesses a murder. She is spotted before she can get away and the criminal begin to search for her as do her parents. Eventually the criminals find her, but she manages to get away with the help of a friendly rancher named Pete Tanner. Later Loren reunites his her family at the cafe. The cafe owner, however, is arrested.

Friday, May 3rd, 1963

29: The Dark Pool

Dianne Castillejo is a recovering alcoholic who gets into trouble when her adopted son drowns in the family swimming pool. Dianne is visted by a mysterious woman named Consuela Sandine who threatens to tell everyone that Dianne was negligent and drunk at the time of the drowning. Consuela says she is the boy's mother and wants blackmail money. Consuela also demands to be allowed to stay as their houseguest where she hopes to drive Dianne back to alcohol while simultaneously seducing her wealthy husband Victor. The plan works at first, but when Dianne finds out that her adopted son's real mother died in childbirth she fights back by telling Victor the whole thing. Victor believes her and promptly kicks Consuela out of the house.

Friday, May 10th, 1963

30: Dear Uncle George

John Chambers writes an advice to the lovelorn column under the pseudonymn Uncle George. He learns that his wife is cheating on him when a neighbor named Mrs. Weatherby, not knowing that John and Uncle George are the same person, writes a letter to his column asking for advice. Chambers kills his wife and then pins the blame on her lover. When he fakes shock when the police reveal his wife's affair, he is accepted as innocent because he doesn't have a motive. Chambers almost gets away with murder until Mrs. Weatherby tells the police that she mailed the Uncle George column asking for advice about the situation.

Friday, May 17th, 1963

31: Run for Doom

Dr. Don Reed falls in love with a nightclub singer named Niki Carroll despite the warnings of his seriously ill father and her ex-boyfriend who both tell him she is not good for him. Niki accepts his marriage proposal, but Don's father dies when he hears the news. The newlyweds take an exotic honeymoon cruise with the inheritance money. During the cruise, Don becomes enraged when he sees Niki kissing another man and he accidently pushes him overboard. Niki convinces Don to keep his mouth shut and since no one saw the incident he gets away with murder. Niki eventually grows tired of him. She tells him that she is going to leave him. She also wants all his money or else she will tell the police about the murder. Niki also dumps her band leader boyfriend, but instead of accepting this he strangles her. The police call Don to the scene. He examines his wife's body in the bedroom and discovers that she is still alive. Believing that the band leader is going to take the rap for murder, Don f

Friday, May 24th, 1963

32: Death of a Cop

When policeman Philip Reardon is killed in drug bust, his police officer father feels responsible because his son joined the police force to follow in his father's footsteps. In order to set things right, Philip's father strives to brings his son's killers and their mob boss Herbie Lane to justice. The plan leads to his own death at the hands of the criminals, but in death he is able to fulfill his goal. Before the murder he had stationed a fellow officer nearby to witness the killing and bring the entire gang to justice.
Season 2
Friday, September 27th, 1963

1: A Home Away from Home

The mentally ill Dr. Fenwick is a supporter of the therapeutic value of role-playing in psychiatry. He kills the head of the sanatarium where he is a patient and assumes the man's identity. He locks doctors and nurses in the attic and gives their responsibilities to other patients. Things run rather smoothly until Natalie Rivers, the neice of the now dead head of the sanatarium, arrives for a visit. Since she has never seen her uncle before Fenwick is able to trick her into thinking that he is her uncle. Natalie discovers her real uncle's body and, not knowing who he is, asks Fenwick to call the police. He pretends to call the police and a patient pretending to be a detective shows up to look things over. Eventually Natalie discovers the staff locked in the attic. Fenwick tries to prevent her from telling anyone, but he is stopped by the police. It seems that the patient playing the detective became so immersed in the role that he thought it was his profesional duty to inform the autho

Friday, October 4th, 1963

2: A Nice Touch

Larry Duke is an actor making his motion picture debut in Hollwood when he gets a phone call from his New York girlfriend Janice Brandt. Janice is an olderwoman who sacraficed her marriage and Hollywood career in order to advance Larry's career. She informs Larry that her husband Ed followed her to New York showed up drunk at her apartment and was knocked unconscious in a scuffle. Larry convinces Janice to smother Ed with a pillow so that she can come back to Hollywood. She agrees and reluctantly commits murder. In Hollywood, Larry calls the police and tells them about the murder in New York. He then head upstairs where he joins his new bride who he married to further advance his Hollywood career.

Friday, October 11th, 1963

3: Terror in Northfield

When his teenage son Tommy is found murdered in the town of Northfield, John Cooley sets out to avenge the boys death. John is a religious fanatic who believes he is on a mission from God. When he finds a piece of car headlight at the murder scene, he seeks out and kills the car's original owner Frency La Font and an elderly librarian who had some connection to the car. With all the murders, the residents of Northfield are unstandably shaken. They demand that Sheriff Will Pearce solve the case. Unfortunately, Pearce's girlfriend Susan Marsh falls under Cooley's suspicions since she bought the car from La Font. His attempt to kill her, however, is foiled at the last second by the timely arrival of Sheriff Pearce. Pearce explains that La Font murdered Tommy and confessed to it in his last will and testament.

Friday, October 18th, 1963

4: You'll Be the Death of Me

During a lovers' quarrel Dandy Arthur kills his ex-girlfriend. Unfortunately, a button torn from her coats lands in his pocket during the struggle. His wife finds the button and Dandy sets out to kill her as well. Eventually, however, Dandy gives himself away by talking too much and is arrested by the police.

Friday, October 25th, 1963

5: Blood Bargain

Jim Derry is a hit man who is hired to kill a bookie named Eddie Breech. He begins to have second thoughts when he finds out that Eddie's wife Connie is confined to a wheelchair and is being cheated on by her husband. He talks to the Breechs and agrees to help the two fake Eddie's death so that Derry can get paid for the hit and the two can start over in Mexico. Derry goes to the morgue and aquires a body. He puts Eddies wallet and wedding ring on the corpse and starts it on fire after putting it in a car. Derry gets paid, but is arrested by the police. The police found the car and believe Eddie is dead. Derry tells the police that Eddie is in Mexico. The police then bring Connie into the room. She accuses Derry of shooting Eddie the night before. Derry has been set up. Connie killed her husband and set up Derry to take the fall.

Friday, November 8th, 1963

6: Nothing Ever Happens in Linvale

Mrs. Logan calls Sheriff Ben Wister when she begins to believe that her neighbor Harry Jarvis killed his wife and buried her in his back yard. She notes that Harry has been acting strangely. He has been digging in the yard all night and has been drinkinf beer all day. She also notes that Mrs. Jarvis's annoying little dog has also gone missing. When the police interview him, Harry claims that his wife left him for another man. He also claims that his wife left her dog with him and that it died after an illness. The sheriff is unconvinced by Harry's explanation and gets a search warrant to dig up his back yard. When the police start digging they find a dead dog and believe Harry's story. Later, Harry visits Mrs. Logan who is in fact his secret lover. Harry did kill his wife and he and Mrs. Logan bury Mrs. Jarvis's body where the dog was once buried. They think that the police would never bother to check the dog's grave again. All goes according to plan until Sheriff Wister returns and te

Friday, November 15th, 1963

7: Starring the Defense

Miles Crawford is a former actor turned lawyer. He gets an oppotunity to practice both professions when his son Tod is arrested an put on trial for murder. Tod is guilty but Miles makes an impassioned summation that manages to sway both the judge and the jury. Unfortunately, the prosecutor is a movie fan and he points out that Miles's summation was lifted word for word from a old movie in which Crawford played a defense attorney in charge of a case very similar to the one he is in charge of now.

Friday, November 29th, 1963

8: The Cadaver

Medical student Skip Baxter has an alcohol problem and a practical joke playing roomate named Doc Carroll. Doc wants Skip to quit drinking and cooks up a scheme. He takes a cadaver from the medical school morgue and dresses it to look like a waitress named Ruth. He then puts it into Skip's bed as he is sleeping off a hangover. When Skip wakes up, he sees the body and becomes convinced that he committed murder in an alcoholic stupor. He wraps the body in a rug and disposes it. When he returns to school, he finds out that Ruby is alive and that Doc has gotten into trouble for stealing a cadaver. Skip agrees to replace the body to get skip out of trouble. At the next anatomy class, the professor reveals the replacement cadaver to be the body of Doc Carroll.

Friday, December 6th, 1963

9: The Dividing Wall

Fred Kruger, Al Norman, and Terry are three ex-convicts who are now gainfully employed as garage mechanics. One day, they decide to break into a payroll office. They are unable to open the safe, so the take it with them to the garage. Unfortunately, the safe contains, not only money, but also a lethal radioactive isotope which, if released, could poison the city.

Friday, December 13th, 1963

10: Goodbye, George

Academy Award hopeful Lana Layne's past comes back to haunt her when her husband George, an ex-convict who she thought was dead, wants her back. She's not interested, but if she does divorce him, he would get half of everything. Then there's Haila French, a gossip columnist who wants an exclusive story, so she surprises Lana and her boyfriend with surprising results.

Friday, December 20th, 1963

11: How to Get Rid of Your Wife

Gerald Swiney, a henpecked husband, decides to get rid of his nagging wife, Edith, when she won't agree to a divorce. He intends to drive her away by making her think he's planning to kill her, but things don't go exactly as planned.

Friday, January 3rd, 1964

12: Three Wives Too Many

Brown is a chronic gambler and bigamist who starts to run out of money when his wealthy wives start turning up dead. The police suspect that he is responsible for murder, but when no evidence turns up they are forced to conclude that each death was a suicide. The real murderer is one of Brown's wives who jealously wants to keep her husband all to herself. She tells him that if he strays again she will commit suicide and she will arrange for him to be charged for her murder and the murders of his other wives.

Friday, January 10th, 1964

13: The Magic Shop

Tony Grainger is a young boy who gets fifteen dollars for his birthday. He asks his father Steven to take him to an out-of-the-way magic shop so that he can spend it. Mr. Dulong, the mysterious owner of the shop, takes an interest in the boy and agrees to teach him everything he knows about magic. Despite his father's protests Tony is invited to step into a cabinet by Mr. Dulong. Ignoring his father, Tony steps inside and promptly disappears. When Mr. Dulong, himself, disappears Steven is shocked. The next day Tony comes out of the cabinet and acts like nothing happened. Eventually the Grainger's realize that there son has become a master of black magic and that they are helpless in the face of his dark power.

Friday, January 24th, 1964

14: Beyond the Sea of Death

Grace Renford is a wealthy and attractive woman who is interested in meeting a man who will love her, not for her money, but for what she is. So she pretends to be a middle class woman after corresponding with a young engineer named Keith Holloway, who she met through an ad in a spiritualism magazine.

Friday, January 31st, 1964

15: Night Caller

Marcia Fowler accuses a neighborhood boy named Roy Bullock of being a peeping Tom. Roy denies it and manages to ingratiate himself with Marcia's husband, Jack, and her lonely stepson. When Marcia gets an obscene phone call she tells Jack that it was Roy, but he denies it. Later, after Jack goes away on a business trip, Marcia confronts Roy after receiving another obscene phone call and becomes fearful that Roy is crazy when he tells her that his mother was just like her.

Friday, February 7th, 1964

16: The Evil of Adelaide Winters

Near the end of World War II, a phony medium named Adelaide Winters cheats grieving families of soldiers killed in battle by pretending to communicate with ghosts. When she meets a wealthy widower named Edward Porter and finds out that his son was killed in battle, she insists that he join her seance. Edward reluctantly joins and begins to believe in Adelaide powers. Eventually, he proposes marriage to her so that the two of them can be with his son. Adelaide accepts the proposal but the honeymoon doesn't go as planned.

Friday, February 14th, 1964

17: The Jar

At a carnival sideshow, a farmer named Charlie Hill buys a strange jar, which brings him notoriety and respect in the community because people travel for miles to gather in his parlor and look at the jar and it's obscure content. But his young wife, Thedy Sue, is frightened of it and insists that he throw it out.

Friday, February 21st, 1964

18: Final Escape

A convicted bank robber John Perry is sentenced to 15 years hard labor in a state prison lumber camp. Determined to get out, James befriend an alcoholic inmate named Doc. Doc is in charge of the prison infirmary as well as burials for the dead. Doc makes an offer to John: if John will fincance an operation for Doc's granddaughter, he will get him out of prison. Doc's plan is to hide Perry inside the coffin of the next inmate who dies. The coffin will then be buried and dug up after the gravediggers and guards leave. Perry will then make his escape. All goes according to plan, until Doc fails to dig Perry up. Perry then learns why when the shroud slips from the face of the corpse sharing the coffin with him. Its Doc who died of a heart attack the night before.

Friday, March 6th, 1964

19: Murder Case

Lee Griffin is an actor who is reunited with his old girlfriend Diana at a London production of a play being financed by Diana's husband Charles Justin. Lee and Diana rekindle their old romance and hatch a plot to kill her husband who is a wealthy diamond merchant. Lee's first attempt to kill Charles fails, but he succeeds on his second try. On a trip to Paris, Lee assumes Charles's identity. Unfortunately, Charles was aware of Diana's unfaithfulness and murderer her before he wqas killed. He hid her body in a car which is being shipped to Paris. Customs officials find the body and Lee, who is posing as Charles, is arrested for the crime.

Friday, March 13th, 1964

20: Anyone for Murder?

James Parkerson is a psychology professor who places an ad in the newspaper offering advice on how to murder one's spouse. He gets a response from the police, but manages to convince them that he is merely gathering research for an experiment. Later, he is contacted by a man named Robert Johnson who is searching for a way to kill his lover's husband. From Johnson's description of his lover and her husband, Parkerson realizes that Johnson is talking about his wife Doris and himself. Johnson is planning to kill him, but doesn't seem to realize that his target and the man on the phone are one and the same. Parkerson hires a hitman named Bingham to kill Johnson. Unfortunately, Johnson kills the hitman. Johnson realizes that Parkerson knows about him so he contacts Doris. He tells her that they should kill Parkerson and then make it look like the hitman did it. Unfortunately, Doris still loves her husband and has no plans to kill him. She only began her affair because of her husband's lack

Friday, March 20th, 1964

21: Beast in View

After being the repeated victim of harassing phone calls, Helen Clarvoe asks a lawyer Paul Blackshear to investigate a woman named Dorothy Johnson who may be behind the calls. Dorothy blames Helen for the break-up of her wedding engagement. Paul investigates and finds the unexpected.

Friday, March 27th, 1964

22: Behind the Locked Door

Newlyweds Dave and Bonnie Snowden visit the abandoned home of Bonnie's late father. In the home, Dave finds a locked door and comes to believe that there is something valuable inside. Later, Dave and Bonnie tell Bonnie's elderly mother Mrs. Daniels that they are married. Bonnie's mother is convinced that Dave is after her daughter inheritance. She tries to bribe Dave to annull the marriage. Dave refuses, but he is desperate for money. In an effort to convince Bonnie's mother of his good intentions. He convinces Bonnie to fake a suicide attempt by overdosing on sleeping pills. Dave hopes that Mrs. Daniels will see him caring for her and change her mind about him. Unfortunately, Bonnie is allergic to sleeping pills and accidently dies. After the funeral, Mrs. Daniels tells Dave that she has had a change of heart. She gives him the abandoned house. Dave heads to the home and again wonders what is behind the locked door. As he talks to himself, Dave accidently reveals to a secretly listeni

Friday, April 3rd, 1964

23: A Matter of Murder

Sheridan Westcott kills his wife, hides it in his Rolls Royce, and heads to a nearby lake to dispose of it. While he is checking the water level in the lake, his car is stolen by a car thief named Philadelphia Harry.

Friday, April 10th, 1964

24: The Gentleman Caller

Gerald and Milly Musgrove successfully steal $100,000 dollars, but run into the problem of where to hide the money. The couple befriend an elderly and somewhat senile woman named Emmy Rice. After a visit to her home, Gerald stashes the money in a stack of old magazines. Later, he convinces the old woman to name him in her will.

Friday, April 17th, 1964

25: The Ordeal of Mrs. Snow

Bruce Richmond is gambler who is worried about his cat-loving aunt Adelaide Snow telling everyone he is a check forger. He cooks up a scheme where where he will lock his aunt in the bank vault in her house before he goes on vacation. He hopse she will suffocate and that her death will be ruled an accident. He locks Adelaide in the vault with one of her cats. While on vacation, Bruce's wife Lorna gets worried when she calls Adelaide and recieves no answer. She demands that they return from their vacation. Lorna and Bruce arrive at Adelaide's home and finds nothing. Lorna assumes that Adelaide's must have left the house for the weekend. Bruce almost gets away with murder, until Lorna hears Adelaide's cat wailing inside the vault. Lorna opens the vault and Bruce realizes that he's been caught.

Friday, May 1st, 1964

26: Ten Minutes from Now

Donnelly Rhodes (as James Bellington) Lonny Chapman (as Lt. Wymar) Lou Jacobi (as Dr. Glover) Neile Adams (as Sgt. Louise Marklen) Jess Kirkpatrick (as Thomas Grindley) Sandra Gould (as Secretary) Betty Harford (as Woman in Museum) Harold Ayer (as Salesman) Police become suspicious of an unsuccessful artist named James Bellington after a city commissioner of parks and recreation recieves a series of bomb threats. Bellington tries to met the official. Since he is carrying a box that might be a bomb, the police stop him. They discover that the box only contains art supplies. Later, at an art museum Bellington is again stopped for carry a suspicious package whcih turns out to be harmless. The police force Bellington to see a psychiatrist and Bellington tells the psychiatrist that his next bomb threat will be real. The police stop a bomb carrying Bellington at the museum. He gives everyone in the museum ten minutes to get out and they do. With the museum empty, Bellington's accomplices st

Friday, May 8th, 1964

27: The Sign of Satan

Karl Jorla is a European horror movie star that is contracted by a Hollywood studio to appear in his first American film. The producers of the film watch a demo film of Jorla as the leader of a satanic cult and feel that he will be perfect for their new film. After he comes to America, Jorla becomes worried that real satanists are after him. He thinks they may want to kill him for allowing his demo film to be shown. Jorla is given around the clock protection by the studio, but he is almost killed anyway. Jorla manages to convince the studio to allow him to stay at a secret location unknown to anyone but him. The studio agrees, but later become worried when he doesn't show up for the first day of filming. The director begins to film scenes around him, until Jorla suddenly appears on the set. He moans an address in Topanga Canyon and disappears. The police are called and everyone goes to the address where the find Jorla beaten to death. The murder becoms even more mysterious when it is r

Friday, May 15th, 1964

28: Who Needs an Enemy?

Charlie Osgood has been robbing his partner Eddie Turtin for years. When Eddie finds out, he threatens to go to the police unless Charlie can give him back what he stole. Determined not to ply, Charlie and his girlfriend Danielle decide to fake Charlie's suicide and then leave the country. Charlie gives Eddie hints of suicide and then throws an explosives laden dummy over a bridge. After blowing up the dummy in the water, Eddie becomes convinced that Charlie is dead. Eddie gives the eulogy at Charlie's memorial service as Charlie heads to the office to pick up his stolen cash. He grabs the money and, afterwards, he and Danielle celebrate with drink. Charlie passes out after the drink and awakens to find Eddie and Danielle. Charlie realizes that he has been set up. Eddie planned to take the money and blame the theft on his dead partner. Eddie and Danielle get rid of Charlie for good by pushing him off a pier and blowing him up in the water.

Friday, May 22nd, 1964

29: Bed of Roses

George Maxwell is a former playboy who has just married his boss's daughter Mavis. George, however, must meet an ex-girlfriend to give her money. He arrives in a cab only to find his ex-girlfriend dead. He heads back home, but the next day the cabbie who drove him to the murder scene threatens him with blackmail. George tells his Mavis and she kills the cab driver and buries his body in the rose garden. Mavis then tells George that she killed his ex-girlfriend because she was alos blackmailing him. George is impressed and, later, when George's secretary threatens blackmail because she he knows about the cab driver, George calls Mavis and tells her that more rose bushes are on the way.

Friday, May 29th, 1964

30: The Second Verdict

Ned Murray is a lawyer who gets Lew Rydell off on a murder charge, but later learns that he is guilty. Knowing that Lew cannot be tried twice for the same crime, Ned seeks out other ways to bring the man to justice. He talks to a gangster Tony Hardeman who misinterprets Ned's concern and decides to have Lew killed. Ned suspects that a murder is about to take place and tries to save Lew. He arrives at Lew's house too late and discovers that Lew is still alive. He managed to kill Tony before he could kill him. Ned realizes that he can now have Lew sent to prison since he can now be tried for another murder. Guilt overwhealms him, however, and Ned decides to defend Lew in court once again.

Friday, June 5th, 1964

31: Isabel

Howard Clements is wrongfully accused of assaulting a woman named Isabel Smith. He is convicted of the crime and is sent to prison for two years. When he gets out of prison he steals $13,000 which is the exact amount he would have earned if he had not been in prison. He then opens a record store in his hometown. He meets Isabel a few times and manages to get a date with her. Eventually the two become engaged. On their honeymoon, Howard sabotages the fuel line of the boat they rented and convinces Isabel to take a ride on it solo. Later, Howard gets hiw revenge when he hears an explosion in the distance. As he returns home, he is stopped by the police who know about his theft and also suspect him of murder.

Friday, July 3rd, 1964

32: Body in the Barn

Bessie Carnby and her daughter Camilla have been feuding with their neighbors Henry and Samantha Wilkins. In order to patch things up Bessie invites them over for dinner. Samantha refuses to go, but Henry goes and tries to act friendly. Later, he disappears and Bessie sees Samantha digging a hole in her barn. Bessie accuses Samantha of murder and calls the police. The police dig up the hole and find a badly decomposing body. Samantha is executed for the crime, but later Henry returns claiming he went out to sea. He has inherited his wife's money and marries Camilla. Bessie realizes she has been tricked and, feeling guilty over having sent an innocent Samantha to her death, decides to bring Henry to justice by poisoning herself and making it look like he is responsible.
Season 3
Monday, October 5th, 1964

1: Return of Verge Likens

Verge Likens is a farmer whose father was killed by a crooked politician named Riley McGrath. Verge returns home to avenge his father's death. He manages to get close to Riley by getting hired as an assistant at a barbershop. After asking the barber to run an errand, Verge is alone with Riley and proceeds to lather up the murdering politician for a shave. Verge vividly describes how he is planning to cut Riley's throat. When the barber returns to the barbershop he finds the door locked. He gets the police who break down the door. Inside they find Verge standing over Riley's dead body. Berge has avenged his father's death and he is not guilty of a crime. Riley died of a heart attack.

Monday, October 12th, 1964

2: Change of Address

Over the protests of his wife Elsa, Keith Hollin rents a beach house. Elsa dislikes the house and is disturbed by her husband's digging of a gravelike hole in the basement. She is further disturbed when she finds out that Keith is seeing a local girl named Rachel. When Keith tells Elsa that he wants to buy the house, she decides to foil his plan by contacting the wife of the current owner to tell her to not to sell. Keith, however, grows angry and kills Elsa. He buries her body in the basement, but is surprised when the police arrive. The police carry shovels and want to dig up the basement. The police tell Keith that Elsa discovered the wife of the house's owner was missing. She tipped off the police and they began an investigation. They called the house's owner in for questioning and he confessed to murdering his wife. He told them that he buried his wife in the basement of the beach house. The police are at the beach house to dig up the basement so they can find the body.

Monday, October 19th, 1964

3: Water's Edge

Rusty Connors is a con man that has just been released from prison. He looks up the wife of his dead former cellmate, a robber and murderer, named Miles Krause. Before he was imprisoned, Krause stole a significant amount of money and killed his partner. The money and the body, however, never turned up. Connors talks to Krause's wife Helen and hopes that she knows where the money is. She, however, does not have a clue. Eventually, however, they are able to figure out that the money is stored in an abandoned boathouse that is now infested with rats. In the boathouse, they find the money and the dead and half-eaten body of Krause's partner. When Connors sees the money he is overcome with greed and tries to murder Helen. She manages to knock him out. When Connors awakens, he finds himself bound and gagged and being taunted by Helen. She gets up to leave with the money, but is tripped by Connors and is impaled on a hook. As she dies, the scent of her blood attracts the rats. Since Connors i

Monday, October 26th, 1964

4: The Life Work of Juan Diaz

Juan Diaz is dying and penniless. His last wish is that he can provide financial security for his family. About a year later, a gravedigger named Alejandro exhumes Juan's corpse to make room in the cemetery. He has it mummified and sotries it in a crypt with a number of other mummies. Juan wife, Maria, discovers Alejandro plan and steals Juan's body. She hangs it in the house and tells tourists that it is a authentic Mexican mummy. Money from the tourists pays for food and clothing for Maria and her three children. Eventually, however, Maria is overcome by the ghoulishness of what she has done. She begs for forgiveness, but a gleam in the eye of the corpses body reveals that Juan approves of what she has done.

Monday, November 9th, 1964

5: See the Monkey Dance

While George is headed to see his girlfriend, he meets a mysterious limping stranger who makes George fear for his life. George learns that the stranger is his girlfriend's jealous husband and that his girlfriend arranged this meeting between them in hopes that her husband would kill George. The stranger tells George that she has done this sort of thing before and that he tried, but failed, to kill his wife's last lover. The stranger convinces George to plot revenge and tells him to tamper with the steering of his wife's car. George does as the stranger suggests and his girlfriend dies. George discovers to his dismay, however, that the limping stranger was really his girlfriend's former lover and that he used George to get his revenge on her.

Monday, November 16th, 1964

6: Lonely Place

Stella is married to a cowardly peach-farmer named Emory and takes in a passing hobo named Jesse. She hires him to help her husband harvest the peach crop. Unfortunately, Jesse's strange behavior and fascination with a knife he carries begins to frightens her. Emory, however, refuses to believe her. Stella tries to run away, but is caught by Jesse. He threatens to stab her, but she fights him off. She escapes in her husbands truck and heads home. There she awaken Emory and tells him about Jesse. Emory, however, confesses that he heard her screams, but was too afraid to do anything. Stella angrily stabs her husband and kills him. She then calls the police and blames the murder on the fleeing Jesse.

Monday, November 23rd, 1964

7: The McGregor Affair

During the year 1827 in Edinburgh, Scotland, John McGregor must take care od his alcoholic wife Aggie. He works for Dr. Knox and must lug large boxes of tanbark to his medical academy. When John learns that the boxes actually contain the murdered victims of two bodysnatchers Burke and Hare, he decides to get rid of his wife by getting her drunk and leaving her on the body snatcher's doorstep. The plan is successful, but John is overtaken by remorse. Unfortunately, he ends up to be Burke and Hare's next victim.

Monday, December 7th, 1964

8: Misadventure

Eva is the wife of a miserly businessman named Henry. Eva, who has been cheating on Henry, is tricked into planning a murder him by a mysterious stranger named George who gets into their house by pretending to be a gas man. The two plan the perfect crime, until the last possible moment when George decides to murder Eva and makes it look like her husband is responsible. George is really Colin the long lost brother of Henry. He framed his brother because, years ago, Henry wouldn't loan him money for his wife's expensive surgery. She died and he has been waiting for his revenge ever since.

Monday, December 14th, 1964

9: Triumph

Brother Thomas Fitzgibbon is a bumbling medical missionary that is living in India with his scheming wife Mary. When a new missionary Brother John Sprague and his wife Lucy arrive and disturb Mary's ambitious plans for her husband, she decides to kill them in order to protect her family's future.

Monday, December 21st, 1964

10: Memo from Purgatory

Jay Shaw is a young writer interested in writing a book on juvenile delinquency. He changes his identity and infiltrates a particularly violent gang named "The Barons". He manages to get the trust of Tiger the leader of the gang but trouble arises, when Filene, Tiger's girl friend, falls in love with him. Filene's love, however, is not the only source of tension. Other gang members grow jealous of Jay's growing power within the gang. When gang members break into his room and find his notes, they tell Tiger that Jay's an undercover cop. Jay is sentenced to death by Tiger and the gang. He manages to get away, but in the process Filene is killed. The murder is witnessed and Tiger and the rest of the gang are hauled off to jail.

Monday, December 28th, 1964

11: Consider Her Ways

Dr. Jane Waterleigh participates in an experiment in projected perception when she takes an experimental drug. She envision a futuristic society run by women. In this society all men have gone extinct because of a genetic accident caused by her associate Dr. Hillyer. After regaining consciousness, Dr. Waterleigh attempts to alter the future by killing Dr. Hillyer before he can progress further in his dangerous experiments. Her efforts prove futile, however, when Dr. Hillyer's son becomes determined to carry out his father's work.

Monday, January 4th, 1965

12: Crimson Witness

Ernest Mullett is a playboy who loses his job, his wife, and his girlfriend to his hated overachieving brother Farnum Mullett. Ernest's hatred turns to murder when he decides to reenact the biblical story of Cain and Abel.

Monday, January 11th, 1965

13: Where the Woodbine Twineth

Nell Snyder has been taking care of her orphaned neice and has been growing more and more concerned over her neice's behavior. Her neice continually blames all the trouble she causes on an imaginary friend named Mr. Peppercorn. When the girl's grandfather Captain King Snyder gives her a Creole voodoo doll, Nell grows more and more worried. Her nieces says the doll came from Mr. Peppercorn. She names it Numa and treats as if it were a real person. Eventually, Nell becomes convinced that the doll is real and that it is trying to take her neice's soul. She follows her neice and Numa into the forest. There she frightens her away, not realizing that the switch has already occurred. She later sees the doll and discovers that it bears her neice's face.

Monday, January 18th, 1965

14: Final Performance

Cliff Allen is a television writer who is on way to Hollywood. On the way, he picks up a pretty hitchhiker named Rosie. As he is driving, Cliff is stopped by the police and Rosie accuses him of kidnapping her. Cliff denies everything, but the police make him go into town. On the way to town, Cliff's car breaks down and he is forced to stay over night in a run down hotel run by a washed-up vaudeville actor named Rudolph Bitzner who dreams of a comeback. At the motel, Cliff runs into Rosie who, not only works at the motel, but also is part of Rudolph's act. He apologizes for what she did and tells him that she only did it to get away from Rudolph who is planning to marry her. She tells Cliff that she still wants to leave and asks him to take her. He agrees and when his car is fixed he heads over to Rosie's. There he finds Rudolph who tells him that Rosie changed her mind. After cliff insists on hearing this from Rosie herself, Rudolph takes him to his rehearsal hall where Rosie sits wait

Monday, February 1st, 1965

15: Thanatos Palace Hotel

After Robert Manner's attempt to kill himself is ruined by a fireman's net, he is invited to join a suicide club headquartered at the Thanatos Palace Hotel. The members of the club have agreed to kill each. The catach is that the victim never knows who the killer will be and never knows when the murder will occur. Robert joins the club, but falls in love with one of its members Ariane Shaw. He gets a new lease on life and decides to undermine the club in order to prevent his own death.

Monday, February 8th, 1965

16: One of the Family

Dexter Dailey and his wife Joyce hire a German nursemaid named Frieda to take care of their newborn infant. Dexter treats Frieda like one of the family, because long ago she was his nursemaid when he was a child. Joyce, however, doesn't feel the same way. She becomes worried when she hears about a nurse who is wanted for a child killing in San Francisco. When she calls the murdered baby's aunt she discovers that Frieda may be the baby killer and that her child may be the next victim.

Monday, February 15th, 1965

17: An Unlocked Window

Glendon Baker is an invalid who is being taken care of by a nurse named Stella Crosson. Stella is pleased when another nurse named Betty Ames arrives to assist her in the work. The only other people in the house are a house keeper named Maude and her handyman husband Sam. Stella becomes worried when she hears that a nurse killer is in the area. She grows more uneasy when the lights go out. When a patient's oxygen begins to run low, Stella sends the handyman out to get some. Growing paranoid, Stella locks all the windows in the house but neglects to lock the one in the basement. Later, Stella sees a man outside and panics when there is knocking at the door. She fails to notice that it is the handyman trying to get back in. She heads for the phone, but stops and heads into the lounge to help Nurse Ames who has been apparently attacked. Once in the lounge, however, Nurse Ames attacks her. Stella pulls at the Nurse's hair and reveals that Nurse Ames is really a man and a murderer who sees

Monday, February 22nd, 1965

18: The Trap

Peg is bored with her marriage to Ted Beal, a wealthy toy manufacturer. She decides to have an affair with his young assistant John. She tells her lover to kill her husband. When John drags his feet on the murders, she decides to take matter into her own hands. She commits her crime and discovers that she was only being toyed with.

Monday, March 1st, 1965

19: Wally the Beard

Walter Mills is shocked when his fiancee dumps him. When she tells him he is too dull, Walter decides to change his image. He buys a wig and a beard and pretends to be Philip Marshall. As Philip he meets Noreen Kimberly. He promises to teach her how to sail. Noreen's boyfriend Curly, however, becomes angry and does some digging. He finds out that Philip is really Walter and he threatens to tell Noreen unless Walter hides some stolen jewels for him. Walter accepts and hides the jewels in sack inside his boat. Feeling guilty, Walter tells Noreen everything. She tells him that she really is in love with him. Noreen tells Walter to get rid of the jewels. As he heads to the boat the police arrive. They open the sack and find the remains of Noreen's husband. The police inform Walter that they were tipped off by Noreen and Curly. Walter realizes that it was all a set up as he is being taken away by the police.

Monday, March 8th, 1965

20: Death Scene

Leo Manfred is an ambitious car mechanic who is fixing the limousine of a once famous movie director named Gavin Revere. Leo ingratiates himself to Gavin's daughter Nicky and the two are soon engaged to be married. Gavin is suspicious of Leo. He insists that he take out a life insurance policy naming Nicky as the beneficiary. Leo does so, and the two prepare to gte married. On the eve of the wedding, Leo insults Gavin by panning his famous silent film Death Scene. Gavin threatens to cancel the wedding. Leo responds by planning murder. He manipulates Gavin and Nicky to the edge of a cliff. Nicky, however, turns the tables and tosses Leo over the edge. Nicky removes her make-up and reveas herself to be Gavin's actress wife. She and Gavin manipulated Leo so that the couple could get their hands on his insurance money.

Monday, March 15th, 1965

21: The Photographer and the Undertaker

Arthur Mannix is a photographer and Hiram Price is an undertaker. Both hide behind their respective professors to conceal another profession: hired killer. Each man has the same boss who gives each an order to eliminate the other.

Monday, March 22nd, 1965

22: Thou Still Unravished Bride

On a transatlantic cruise Sally Benner falls in love with a London policeman named Tommy Bonn. On the eve of their wedding, Sally gets cold feet and takes a walk in the London fog. Tommy grows worried because there has recently been a number of stranglings in London. He and his partner Stephen Leslie go looking for her. The find a man named Clarke and suspect that he is the strangler. Clarke tells them that he has just murdered a woman that matches Sally's descriptions. He tells them that he dumped the body into a river. Tommy returns to tells is family, but is shocked when he finds Sally alive and well. Sally tells him that the wedding is back on. Clarke, however, was the strangler and the body of his victim is dredged out of the water.

Monday, March 29th, 1965

23: Completely Foolproof

Joe Brisson is a crooked land developer who is shocked when his wife Lisa informs him that she wants a divorce. Lisa tells him that she wants three-fourths of his extensive holdings or she will go to the police with evidence of his shady land deals. Joe refuses to pay and convinces his wife's boyfriend, Bobby Davenport, to kill her in return for the cancellation of a large debt. Joe heads off to Europe on a cruise ship. Before leaving he tells Bobby that he will call Lisa from the ship at a certain time. When Lisa goes to answer the phone, Bobby will kill her. Everything goes according to plan, but when Joe is hanging up the phone a man enters his cabin. He shoots and kills Joe after telling him that he was hired by Lisa.

Monday, April 5th, 1965

24: Power of Attorney

James Jarvis is a con man that is posing as a expert in the stock market. Things begin to look good for James when he gets in good with the wealthy Mary Crawford and her friend Agatha. He begins to control all of Mary's money and claims that he lost it all in bad investments. When she hears the news, Mary is shocked and commits suicide. Agatha, however, wants revenge. She conceals any evidence of suicide and invites James over. She gets James's figerprints on the suicide weapon and locks him in the room with Mary's body. She, then, calls the police and tells them that James killed Mary. When James's is killed in a shootout with police, Agatha gets her revenge.

Monday, April 12th, 1965

25: The World's Oldest Motive

Alex Marrow wishes to get rid of his wife Angela so that he can marry a beautiful young model Fiona McNiece. Alex, however, does not want a divorce because he does not want his wife to get her hands on his valuable stamp collection. He hires a hitman named Richard Schustak to kill his wife. Richard sets up Angela to die in an accident in her home. Alex, however, has second thoughts. He tells Richard to call the whole thing off. Richard will only do so for more money. Alex hands over the cash and Richard skips town with Fiona who is actually his girlfriend. It was all a con and Alex was the patsy.

Monday, April 19th, 1965

26: The Monkey's Paw - A Retelling

Paul and Anne White visit the Bahamas when their son Howard is scheduled to race in the local Grand Prix. Before the race a Gypsy woman gives Paul a moneky's paw whcih according to legend can grant its bearer three wishes. Paul is desperate for money and makes a wish for money. Unfortunately, he gets the money in the form of a insurance settlement when his son is killed in a fiery crash during the race. Anne is struck with grief and forces Paul to wish his son back to life. Paul does so, but soon regrets it when he realizes what condition his son will be in. He uses the third wish to send his son back to his grave.

Monday, April 26th, 1965

27: The Second Wife

Martha Hunter is a mail order bride who has just moved into the rundown and not well-heated home of her new husband Luke. Martha is Luke's second wife and she becomes worried when she discovers that Luke's previous wife, who was also a mail order bride, died under mysterious circumstances on a vacation to Luke's relatives. Martha grows more fearful when she finds a offin like box and sees her husband digging in the cellar. When Luke suggests that they go one vacation she grows even more nervous. Prior to their departure, Luke insists that Martha go down to the cellar. Martha becomes terrified. She pulls a gun and kills Luke. After he is dead, she takes a look into the cellar and discovers that her husband installed a new furnace as a belated wedding gift.

Monday, May 3rd, 1965

28: Night Fever

Jerry Walsh is a criminal cop killer who is hospitalized after a shootout with the police. He convinces a kind nurse named Ellen Hatch to help him escape. Ellen's true motives come to light when, however, when she leads Jerry to an escape route that leads to a dead end.

Monday, May 10th, 1965

29: Off Season

Johnny Kendall is a trigger-happy cop who is fired from the police and is forced to take a job checking vacant summer homes during the off-season. His girlfriend Sandy gets a job as a waitress to try to help them make ends meet. At work, Johnny discovers that the previous deputy was fired from the job for having an affair with an unidentified woman in one of the vacant summer homes. Later, when Johnny sees the ex-deputy hanging around Sandy he becomes jealous and paranoid. One night, when he believes the two are together, he takes his gun and begins to look for them. He heads for the empty summer houses and finds one broken into. Inside he hears the former deputy and a woman. He shoots them both in the dark and kills them. He turns on the lights and discovers that the woman was not Sandy, but the sheriff's wife.