update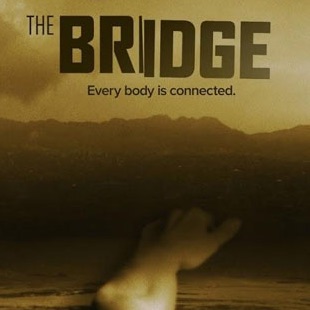 Season 1
Wednesday, July 10th, 2013

1: Pilot

When a body is found on the bridge connecting El Paso and Juarez, two detectives, one from the United States and one from Mexico, must work together to hunt down a serial killer operating on both sides of the border.

Wednesday, July 17th, 2013

2: Calaca

Marco and Sonya investigate the body from the bridge. Frye learns that the Killer isn't done with him. Charlotte makes an unwelcome discovery on her property.

Wednesday, July 24th, 2013

3: Rio

Sonya and Marco race to track down a prime suspect who could lead them to the lone desert survivor. Charlotte confronts an unexpected visitor determined to keep business as usual.

Wednesday, July 31st, 2013

4: Maria of the Desert

The clock ticks as Maria's broadcast continues. Sonya searches for the girl's location. Against protocol, Marco works a unique ransom angle. A powerful Juarez force crosses the border.

Wednesday, August 7th, 2013

5: The Beast

Sonya and Marco suspect a cover-up. Charlotte goes to Marco for advice. A troubled girl seeks adventure in Juarez. A visitor stops by Linder's apartment.

Wednesday, August 14th, 2013

6: ID

Sonya bonds with a key witness from the case. Marco uncovers secrets about Sonya and Hank's past. Meanwhile, Charlotte seeks help from an old friend.

Wednesday, August 21st, 2013

7: Destino

The EPPD corners their prime suspect. Charlotte questions Ray's true intentions. Linder crosses the border and takes on his most difficult case yet.

Wednesday, August 28th, 2013

8: Vendetta

Sonya pursues a cold lead despite Marco's insistence that it's a dead end. Charlotte finds out that Ray has jeopardized her ranch.

Wednesday, September 4th, 2013

9: The Beetle

Marco reconnects with a friend from his past and races to save his family. Charlotte responds to her biggest threat. Linder reveals his true feelings.

Wednesday, September 11th, 2013

10: Old Friends

Sonya and Marco close in on the Killer. Charlotte takes drastic measures to protect her ranch. Frye learns that demons from his past aren't done with him yet.

Wednesday, September 18th, 2013

11: Take the Ride, Pay the Toll

Showdown on the bridge as the Killer reveals his endgame.

Wednesday, September 25th, 2013

12: All About Eva

Sonya uses Linder's latest problem to repair her relationship with Marco. Charlotte forms an unlikely alliance.

Wednesday, October 2nd, 2013

13: The Crazy Place

Sonya and Marco search for a missing girl. Charlotte meets someone who knows too much about her new business venture. Marco makes a decision that could change everything.
Season 2
Wednesday, July 9th, 2014

1: Yankee

Sonya meets a man connected to her past as Marco discovers he is no longer safe in his own department. Frye & Adriana investigate the origins of the "money house." A mysterious woman crosses The Bridge into El Paso.

Wednesday, July 16th, 2014

2: Ghost of a Flea

A bizarre killing attracts attention on both sides of the border. Frye & Adriana find more than they bargained for with their first lead. Eleanor enlists the help of a young boy.

Wednesday, July 23rd, 2014

3: Sorrowsworn

Sonya & Marco make an unsettling discovery as they continue to track Eleanor. Charlotte's business takes a hit. Eva & Linder are reunited.

Wednesday, July 30th, 2014

4: The Acorn

Marco gains a new ally while discovering the true extent of Fausto's reach. A disruption at a local bank provides new intel to our Detectives and Reporters. Charlotte & Ray discuss their future.

Wednesday, August 6th, 2014

5: Eye of the Deep

Sonya & Hank discover the depth of the crimes against Eva. Marco confronts an old nemesis. Frye receives a proposition from the DEA. Fausto gets his revenge.

Wednesday, August 13th, 2014

6: Harvest of Souls

Eva's case hits a wall, putting Marco and Sonya in the crosshairs. Jack Dobbs digs up his past. Frye makes a career move. Eva takes matters into her own hands.

Wednesday, August 20th, 2014

7: Lamia

Sonya uncovers the truth behind Lisa's death. Marco lies on the record. Frye & Adriana make a discovery that has their loved ones in danger.

Wednesday, August 27th, 2014

8: Goliath

Sonya visits a stranger from her past while Marco's tainted history is unearthed. Frye takes a step too far. Eleanor's loyalties are tested. A move is made to apprehend Fausto.

Wednesday, September 3rd, 2014

9: Rakshasa

Sonya finds herself in the crosshairs as Marco races against the clock. Fausto discovers betrayal within his organization. An unexpected rendezvous unfolds at Red Ridge View.

Wednesday, September 10th, 2014

10: Eidolon

Sonya & Marco sift through the fallout. Hank harbors a valuable bargaining chip. Frye and Adriana dig into CIA dirt. Fausto makes an irreversible move.

Wednesday, September 17th, 2014

11: Beholder

Marco hits a crossroads in his relationship with Fausto. Sonya squares off with Eleanor. Linder and Eva discuss their future. Frye and Adriana uncover a rift between agencies.

Wednesday, September 24th, 2014

12: Quetzalcoatl

Marco becomes Fausto's ticket to freedom. Sonya attempts to interpret Eleanor's ledger. Frye and Adriana aid the EPPD investigation.

Wednesday, October 1st, 2014

13: Jubilex

Marco's loyalty is put to the ultimate test. Sonya attempts to tie up loose ends. Eleanor yearns for closure. Frye and Adriana land an insider source.