update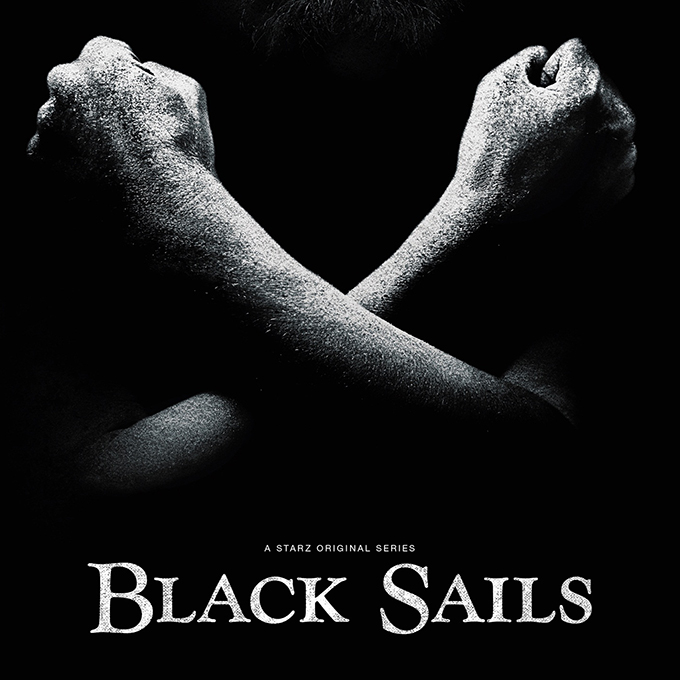 Season 0
Monday, December 23rd, 2013

1: Black Sails: An Inside Look

A cutthroat world of murderers, outcasts and thieves, the men and women of Black Sails are all hustling to survive. We give you an inside look at the incredible efforts made to bring the golden age of piracy to life.

Sunday, January 12th, 2014

3: Folklore is Finished

No parrots. No eyeliner. Black Sails steps outside the pirate stereotype to show you the men and women fighting against a society intent on wiping them out. STARZ brings to life the reality of a brutal and dangerous world on Nassau in 1715.

Sunday, January 12th, 2014

8: History's Influence

Star Toby Schmitz (Jack Rackham) and executive producer Jonathan E. Steinberg explore the real-life pirates the series is based on.

Monday, June 2nd, 2014

4: Building the Behemoth

It took three hundred people to build just one of the hulking sets for Black Sails. See how the crew brought The Walrus to life.

Tuesday, November 11th, 2014

2: Black Sails: Pirate Camp

Season 1 featurette on the intense training necessary to sail and fight like a true pirate.

Friday, December 5th, 2014

6: Expanding Worlds

From new characters to new cities, the scope of Black Sails is expanding. See what new worlds await in Season 2.

Wednesday, September 23rd, 2015

7: High Seas Action

A look behind-the-scenes of Season 2's big fight scenes.

Tuesday, October 6th, 2015

5: Man O' War

Creating the Man O' War pirate ship.

Thursday, November 19th, 2015

12: Blackbeard: An 18th Century Pirate

One of the most notorious pirates to have ever lived, Edward Teach is not afraid to challenge Nassau's most powerful--at sea, on land, and at the end of a sword.

Sunday, January 31st, 2016

9: The Storm

Some may cower in the face of a massive storm, but we don't--and neither do our cast and crew. See what it took to create the storm from Episode 302.

Monday, September 19th, 2016

11: Woodes Rogers

Woodes Rogers is the newly appointed Royal Governor of the Bahamas. He heads to Nassau with the intent of wresting control of the colony from the pirates.

Tuesday, October 11th, 2016

10: A Pirate's Last Words

Captain Charles Vane's sacrifice is explored in this season 3 featurette.

Sunday, February 19th, 2017

13: The Legends of Treasure Island

Black Sails lays the groundwork and fills in several gaps in character story leading up to the Robert Louis Stevenson classic novel, Treasure Island.
Season 1
Saturday, January 25th, 2014

1: I.

Whilst facing threats on all sides, including a possible mutiny, Captain Flint hires a young sailor named John Silver, who hides his most precious possession. As the Royal Navy gets ever more powerful, Eleanor keeps order on New Providence.

Saturday, February 1st, 2014

2: II.

Flint discovers a thief amongst his crew. Eleanor must make a difficult decision. John hides with Max, inside a brothel.

Saturday, February 8th, 2014

3: III.

While Flint and Gates realise they need help to find the Urca d'Lima, John and Billy have to increase the crew's morale. Vane impresses Eleanor and Gates receives a promotion.

Saturday, February 15th, 2014

4: IV.

Captain Flint is warned about Billy. Vane encounters someone from his past. Eleanor asks her father for help. The crew of The Walrus suffer a disastrous undertaking.

Saturday, February 22nd, 2014

5: V.

Bonny confesses. Rackham makes a life-altering decision. Richard forces Eleanor's hand. A chess match is organized for Flint and the Walrus crew.

Saturday, March 1st, 2014

6: VI.

Chasing the Andromache is a pricey endeavor. Eleanor needs help from Silver. Billy believes Gates should confront Flint. Bonny takes a stand.

Saturday, March 8th, 2014

7: VII.

Flint comes clean with Gates. Randall's actions cause problems for Silver. Eleanor suffers a loss. Max helps Rackham. Vane faces his biggest challenge.

Saturday, March 15th, 2014

8: VIII.

The hunt for the Urca begins. Things change for Eleanor. Bonny and Rackham are haunted by their past sins.
Season 2
Saturday, January 24th, 2015

1: IX.

The Walrus crew is stranded, with an army of Spanish soldiers standing between them and the precious Urca gold. With their crimes against their brethren no longer a secret, Flint and Silver must join forces in a desperate bid for survival.

Saturday, January 31st, 2015

2: X.

Flint gives Dufresne some advice. Silver must make himself indispensable. Eleanor is asked to depose a captain. Rackham gets ambitious.

Saturday, February 7th, 2015

3: XI.

Flint returns to Nassau and encounters a dilemma; Eleanor turns to an unlikely source for help; Rackham works to restore his reputation; Vane gets an unexpected prize.

Saturday, February 14th, 2015

4: XII.

Flint threatens Vane. Eleanor chooses a side. Rackham learns what Max is capable of. Silver reunites with an old friend.

Saturday, February 21st, 2015

5: XIII.

Miranda embarks on a journey to save the island. Eleanor opens old wounds. Rackham sniffs around a big secret. Vane must take matters into his own hands.

Saturday, February 28th, 2015

6: XIV.

Eleanor brokers a peace. Rackham learns the hard way. Flint breaks a promise. Bonny loses control.

Saturday, March 7th, 2015

7: XV.

Max cleans up after a massacre. News from the outside world changes everything for Flint and Silver. Eleanor risks her life for the sake of her future. Bonny faces a crossroads. Dufresne pushes Billy to act.

Saturday, March 14th, 2015

8: XVI.

Flint and Miranda prepare for the worst. Silver has his eyes opened. Eleanor discovers Max's secret. Vane makes his move.

Saturday, March 21st, 2015

9: XVII.

Flint and Miranda come to grips with their past. Bonny makes clear her intentions to Rackham. Vane collects a huge prize. Eleanor issues a declaration of war.

Saturday, March 28th, 2015

10: XVIII.

Flint acquires an unlikely ally. Vane's crew seeks a sea change. Silver makes a sacrifice.
Season 3
Saturday, January 23rd, 2016

1: XIX.

Flint and his crew wage war against the world. Eleanor receives an offer of clemency. Vane objects to Rackham's methods. One of Nassau's most notorious returns.

Saturday, January 30th, 2016

2: XX.

The Walrus crew battles the elements. Teach and Rackham have a disagreement. Rogers and Eleanor set terms for their partnership. Bonny fears for her future with Max.

Saturday, February 6th, 2016

3: XXI.

Stranded at sea, Flint pushes Silver to his limit. As Nassau prepares to repel an invasion, Rackham takes the reins, while Max gets her house in order. To stave off defeat, Vane makes a difficult choice.

Saturday, February 13th, 2016

4: XXII.

Civilization returns to Nassau, and sets its sights on Vane. Flint, Silver and Billy encounter a new enemy. Rackham takes a stand against his crew. Scott finds his place in the new regime.

Saturday, February 20th, 2016

5: XXIII.

Facing certain death, Silver pushes Flint to take action. Teach shows Vane a way forward. A new threat puts Eleanor and Rogers on notice. Max makes her play.

Saturday, February 27th, 2016

6: XXIV.

Flint challenges Teach over the future of piracy. Rogers makes an arrest. Rackham finds new purpose. Madi comes to Silver's aid.

Saturday, March 5th, 2016

7: XXV.

Flint and Silver return to Nassau, and a legend is born. A change in terms put Rackham and Bonny in jeopardy. Vane's mission evolves. Eleanor confides in Rogers.

Saturday, March 12th, 2016

8: XXVI.

Rogers comes under attack while moving a prisoner. Violence erupts on the Walrus. Silver and Madi are put to a test. Billy sees a new role for himself in the coming battle.

Saturday, March 19th, 2016

9: XXVII.

Eleanor puts everything on the line to save Rogers. Billy recruits allies. Flint and Silver prepare for war.

Saturday, March 26th, 2016

10: XXVIII.

Rogers and his forces come for the pirates. Rackham and Bonny face impossible odds. Silver demands answers from Flint. Billy crowns a king.
Season 4
Sunday, January 29th, 2017

1: XXIX.

The invasion of Nassau results in catastrophe, while Teach and Rackham look to avenge the death of Charles Vane and Eleanor gets acclimated to her new role.

Sunday, February 5th, 2017

2: XXX.

Flint gives in to Billy's authority; Eleanor has a plan for Rogers; Silver turns to an unlikely source for help; Max is put on notice.

Sunday, February 12th, 2017

3: XXXI.

Max has a run-in with the law; Rogers reckons with the past; Flint and Madi come to an understanding; and Long John Silver returns.

Sunday, February 19th, 2017

4: XXXII.

Violence engulfs Nassau; Silver demands answers from Billy; Eleanor comes to Max's aid; Bonny and Rackham endure hell.

Sunday, February 26th, 2017

5: XXXIII.

Silver takes Flint's life in his hands; Billy drives a wedge; Eleanor risks everything; Rogers makes a stunning appeal.

Sunday, March 5th, 2017

6: XXXIV.

Nassau is delivered; Silver makes a painful amends; Madi and Flint are separated; Rogers searches for Eleanor.

Sunday, March 12th, 2017

7: XXXV.

Flint urges caution on an angry Silver. Max leads Rackham and Bonny up river. Billy locates a survivor. Rogers learns the truth.

Sunday, March 19th, 2017

8: XXXVI.

A rescue plan threatens to divide Flint and Silver. The true price of freedom becomes apparent to Max. Rackham seeks his prey. The Walrus enters uncharted territory.

Sunday, March 26th, 2017

9: XXXVII.

Silver and his men hunt for Flint on Skeleton Island. Madi receives an offer. Billy casts his lot.

Sunday, April 2nd, 2017

10: XXXVIII.

Flint makes a final push to topple England. Silver seals his fate. Rackham confronts Rogers. Nassau is changed forever.