update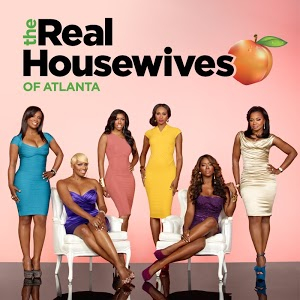 Season 0
Thursday, July 23rd, 2009

1: Lost Footage

Never before seen footage of the housewives in action, including questions that didn't make the Reunion show.

Thursday, August 20th, 2009

18: Unbeweavable - Director's Cut

Just when you thought the infamous wig-pulling fight was over, guess again. Bravo invites viewers to catch up on all the drama from the series' third episode with an unbeweavable "director's cut", featuring never-before-seen footage from Atlanta Housewives Kim and Sheree's tumultuous argument, a surprise celeb cameo and an ending you don't want to miss.

Monday, October 31st, 2011

2: Before They Were Stars

Take a trip down memory lane with your favourite Southern belles - NeNe, Kandi, Kim and Cynthia. Learn about the Housewives rocky road to the top as they divulge stories of their small town upbringing and teenage rebellions, as well as the successes and the heartbreaks that shaped who they are today. See childhood photos and hear from family and friends close to the ladies before they were stars.

Sunday, February 26th, 2012

3: Kim Loves Kroy

Take a Trip down memory lane with Kim Zolciak and Kroy Biermann on this one-hour special featuring never-before-seen-moments from their whirlwind romance which began at a charity dance, led to a baby, a new house and now to the alter.

Sunday, March 4th, 2012

5: The Kandi Factory

Kandi Burruss will bring two protégés with no music industry experience to Atlanta where she will write an original song for each. The amateurs will work with her producer, choreographer and stylist to master the key elements that make a pop star: the song, the look and the performance. The hopeful who makes a lasting impression will score the opportunity of a lifetime - a song released and a music video produced by The Kandi Factory.

Sunday, October 28th, 2012

4: Hairstylists Tell All

As the Ladies gear up for the fifth season," well-known Atlanta hairstylists and friends of the housewives, Lawrence and Derek J take a trip back in time to share some of their favourite moments from the Atlanta women.

Sunday, November 2nd, 2014

7: Road Trip Countdown to Season 7

Sunday, May 17th, 2015

16: Kandi's Ski Trip: Mending and Blending

Newly married Kandi Buruss-Tucker and Todd Tucker decide to go on a vacation to Colorado together with their families in order to build better relationship.

Sunday, May 31st, 2015

15: Kandi's Ski Trip: Trip Down Mending Lane

Carmon and Kandi hash out their issues. Todd was blamed for Kandi's demeanour.

Sunday, June 7th, 2015

17: Kandi's Ski Trip: A Family Affair

The family spends their last days on their family trip in Colorado.

Sunday, July 12th, 2015

6: 100th Episode Special

Enjoy clips from this celebration of our Atlanta peaches.

Sunday, April 29th, 2018

8: 10th Anniversary

The network will air a 10th Anniversary Special, which will highlight some of the most memorable moments from the last ten seasons of The Real Housewives of Atlanta.

Sunday, April 28th, 2019

9: Porsha's Having a Baby: Episode 1

Porsha is engaged to the love of her life and expecting her first child. Her fairy tale ending is not without its share of drama however, and she and Dennis soon realize that they may be in over their heads. In an effort to garner the support they desperately need, they decide to bring in reinforcements - their mothers. Between disagreeing on where they should call home and struggling to blend their families all under one roof, the couple must do everything in their power to prepare for their baby.

Sunday, May 5th, 2019

10: Porsha's Having a Baby: Episode 2

With only a few weeks before Baby PJ arrives, Porsha and Dennis need to get their lives and relationship on the same page, starting with where to live. Porsha wants to stay at her house in the suburbs, but Dennis wants to move to the city. Between working to finish the nursey, finding a nanny and dealing with mothers-in-law's, pressure is mounting from all sides and the couple seek help in therapist Dr. Sherry before things spiral out of control.

Sunday, May 12th, 2019

11: Porsha's Having a Baby: Episode 3

Sunday, December 27th, 2020

12: Mom, What Were You Thinking?

Cynthia Bailey and her daughter, Noelle, watch and give commentary on the Athens trip episodes from Season 12. Read Less

Sunday, February 7th, 2021

13: Watch with Shereé and Dwight

The Real Housewives of Atlanta's Sheree and Dwight watch an episode of Real Housewives Atlanta, reacting to the reality show, and commenting on this recurrent Atlanta episode.

Thursday, November 18th, 2021

14: Porsha's Family Matters Sneak Peek

Sunday, December 12th, 2021

19: Porsha's Family Matters

Sunday, December 19th, 2021

20: Porsha's Family Matters
Season 1
Tuesday, October 7th, 2008

1: Welcome One, Welcome ATL

In the premiere episode of Real Housewives of Atlanta, NBA wife DeShawn and her family see their custom built mansion for the first time and she begins the search for the perfect staff to run it. Real estate powerhouse Lisa is learning to balance business and motherhood with her NFL hubby's support. Meanwhile, after a three-year divorce battle with former NFL player Bob Whitfield, socialite Shereé plans a birthday blowout at her estate to celebrate her new life, and cracks the whip on her staff to make sure no detail is missed - from the Louis Vuitton cake to the exclusive guest list. All the Housewives are invited, including NeNe, who has ongoing tension with Shereé. In between shopping sprees funded by her mystery multi-millionaire boyfriend, "Big Papa," blonde bombshell Kim meets NeNe for lunch and they plan to arrive at Shereé's party fashionably late, but a scene erupts when one of them isn't on the list.

Tuesday, October 14th, 2008

2: It's My Party

The day after Shereé's big birthday blowout, NeNe, still angry about the party, has lunch with her friend and hairdresser, Dwight, who convinces her to take the high road and not waste any time or energy. Meanwhile, Kim is throwing her 11-year-old daughter Brielle an $18,000 birthday party. Kim's girlfriends join in the festivities and NeNe and Shereé put their differences aside for the day. Lisa isn't able to make the party as she gets laid up with the flu, but husband Ed helps nurse her back to health.

Tuesday, October 21st, 2008

3: Who's Your Poppa?

The ladies take a trip to the countryside to meet with Kim's psychic advisor. After an eerie prediction of personal strife ahead, NeNe gets a letter from a family member revealing that the man who she thought was her father might not be. She must decide whether or not to pursue the paternity issue and risk opening Pandora's box. Meanwhile, Kim has always wanted to be a country singer and decides now is the perfect time to pursue her dream. DeShawn must pull off planning a black tie gala for the DeShawn Snow Foundation in just two weeks. NeNe decides to help her and together they try to raise a million dollars for charity during the gala.

Tuesday, October 28th, 2008

4: Bring on the Bling

DeShawn is determined to make a big splash on the Atlanta social scene with her "Night of a Thousand Stars" gala event, and invites hundreds of people into her private estate for the lavish event. Kim and Shereé bond during a private spa day and enjoy an intimate dinner with their kids, which puts NeNe's friendship with Kim in jeopardy. Lisa's "Wu Girl" jewelry line is taking off and her trunk show is a hit. She inks a distribution deal with jewelry mogul, Steven Zale, and models her jewelry in a glamorous photo shoot for her new brand.

Tuesday, November 4th, 2008

5: Out of Tune

Shereé and Lisa let loose at a pole dancing class. Lisa, DeShawn, NeNe and their husbands spend a luxurious evening together at a vineyard to celebrate DeShawn's 34th birthday. The dinner takes a turn for the worse after NeNe starts to gossip about Shereé and makes up a nasty song about Kim's music career. Kim and Shereé have a Botox date during which Kim finds out about the song NeNe sang about her, the two bond over mistrust for NeNe. When Kim ignores NeNe during an afternoon of lingerie shopping, the tensions mount and things get ugly. Kim's plans for stardom are at stake as Grammy Award-winning producer Dallas Austin sends her to celebrity music coach, Miss Jan. Meanwhile, inspired by DeShawn, NeNe starts her own foundation for battered women, Twisted Hearts. She throws a "Big Hats" fundraising brunch and opens up about her past turmoil to a moved audience. After futile efforts to get NeNe and Kim to talk, DeShawn joins NeNe for a girls' night where they focus on surrounding themselves with positive people and true friends.

Tuesday, November 11th, 2008

6: Dream a Little Nightmare

Shereé and Kim make the best out of a boating trip on the "Redneck Riviera," Atlanta's Lake Lanier. Shereé assembles an army of publicists, designers, event planners to get her fashion line, She by Shereé, off the ground. She moves quickly to turn her vision into a reality and attempts to plan a high-end fashion viewing of her samples in a matter of weeks. With the support of her husband, Gregg, NeNe pursues DNA testing to answer the question about the paternity of her father. Lisa's husband Ed is gearing up to get back in the game after a year of rehabilitating an injury, though Lisa wishes he would not go back to the NFL. DeShawn invites all of the ladies to her home for a sunset barbeque to mend broken fences. NeNe agrees to be civil, but is upset when some of the women don't show. Sheree refuses to let her investors and the press see her sweat when the She by Sheree show starts to unravel at the seams.

Tuesday, November 18th, 2008

7: Best of Enemies

After DeShawn's failed attempt at reconciliation, Lisa's on a mission to get the ladies into the same room. She meets Kim and Shereé for lunch. Humbled by her less than stellar fashion viewing, which went on despite not having any actual samples to put on the models, Sheree turns to successful Atlanta designer Michael Knight of Project Runway fame, to advise her on where she went wrong and what to do to get it back on track. Lisa is trying to put on a brave face for Ed, now that he's signed with the Oakland Raiders, but is worried that her "best friend" will be a continent away and back in the brutal world of NFL football. Meanwhile, DeShawn's husband Eric is at home with an injury, and after 13 years in the NBA, he's considering retirement, which could mean an end to DeShawn's extravagant lifestyle. The five ladies and their families get together for dinner, but can they put aside the injuries and start to heal old friendships?

Tuesday, November 25th, 2008

8: Reunion

Bravo fans get an extra dose of drama when their favorite southern gals reunite for the The Real Housewives of Atlanta reunion special. Hosted by Bravo programming executive Andy Cohen, see what happens after the cameras stopped rolling. Do NeNe and Kim patch up their friendship? Will Sheree and NeNe ever be friends?

Thursday, July 23rd, 2009

9: The Lost Footage

Never before seen footage of the housewives in action, including questions that didn't make the Reunion show.

Thursday, August 20th, 2009

10: Unbeweavable - Director's Cut

Just when you thought the infamous wig-pulling fight was over, guess again. Bravo invites viewers to catch up on all the drama from the series' third episode with an unbeweavable "director's cut", featuring never-before-seen footage from Atlanta Housewives Kim and Sheree's tumultuous argument, a surprise celeb cameo and an ending you don't want to miss.
Season 2
Thursday, July 30th, 2009

1: New Attitude, Same ATL

The Atlanta ladies are back in the drama-filled second season premiere. Shereé decides to throw herself an "Independence Party" to celebrate her recent divorce, while Lisa and her husband discuss the idea of having another baby. The ladies attend actress and comedienne Niecy Nash's birthday party, where Shereé and NeNe reflect on their tumultuous past. Kim decides she wants to design a line of wigs, and gets the ball rolling by going to cosmetology school. New housewife Kandi contemplates her new life with fiance AJ, while Sheree's party plans start to go awry.

Thursday, August 6th, 2009

2: Kim-Tervention

NeNe calls Kim to meet up for that long overdue "glass of wine," in an attempt to make amends. Shereé dishes about the recent blow-up she had with a party planner. Meanwhile, Lisa and Ed have their first fertility visit. NeNe approaches Shereé about squashing their problems with Kim, and they set up a meeting to talk it out. Also, Kandi goes to the studio to work on her solo album.

Thursday, August 13th, 2009

3: Unbeweavable

Shereé, NeNe and Kim's reconciliation doesn't go as planned. Lisa and Ed meet with a design team to discuss her new clothing line "Closet Freak," and Kim throws a wig party to celebrate her new endeavor. Kandi meets for lunch with TLC member T-Boz to discuss her musical career, and Shereé throws a gathering to celebrate her new home. Also, Dwight throws a circus-themed birthday bash.

Thursday, August 20th, 2009

17: Unbeweavable - Director's Cut

Just when you thought the infamous wig-pulling fight was over, guess again. Bravo invites viewers to catch up on all the drama from the series' third episode with an unbeweavable "director's cut", featuring never-before-seen footage from Atlanta Housewives Kim and Sheree's tumultuous argument, a surprise celeb cameo and an ending you don't want to miss.

Thursday, August 20th, 2009

4: Mummies, Mommies and Baby Mommas

NeNe and Dwight chat during a visit to the salon, while Lisa discusses a trip to L.A. to visit her mom. Kandi meets with her photographer and business team to discuss her image. Fitness guru Shereé attends a bodybuilding event, while Kandi and AJ get their engagement photos taken. Also, when Kim learns that her nanny left her girls home alone without supervision, drama ensues. Then, the ladies attend a King Tut cocktail party with their kids.

Thursday, August 27th, 2009

5: Home Is Where The Heartbreak Is

Lisa and NeNe go shopping to prepare for their trip to L.A., and NeNe meets with photographer Derek Blanks to discuss her "Alter Ego" photo shoot. Shereé meets with an event promoter to discuss Mercedes Benz sponsoring her "She By Sheree" fashion show. Meanwhile, Lisa brings NeNe for a visit with her family and a celebration of her grandmother's 92nd birthday. Back on the East Coast, Kim visits Kandi in the recording studio. As they bond, Kim asks Kandi to produce "Tardy for the Party" for Kim and NeNe to record.

Thursday, September 3rd, 2009

6: My Ego Is Bigger Than Your Ego

Kim lays down the house rules with her new nanny and then finally buries the hatchet with Lisa. Kandi meets with her wedding planner, but her plans for an engagement party are dashed when she finds out that her nephews and AJ's son are in a life threatening car crash. Kandi spills her guts to Sheree and their friendship grows as they realize they have a lot in common. Nene gets all of the ladies in line for their Alter Ego photos and then directs them all in a riveting photo shoot. At the photo shoot, Kim and Sheree talk civilly for the first time and decide to do something nice for Kandi in light of her family tragedy.

Thursday, September 10th, 2009

7: Throwing Shade

It's showtime for Lisa! With the debut of her clothing line Closet Freak, she is all business, trying to get everything done in time. Meanwhile, Sheree finds out that her She By Sheree fashion line debut will have to wait , yet again. NeNe gets tough on her college dropout son Brice, and Kandi calls in a favor to flip "Tardy for the Party" into a song for Kim and NeNe to record. Kim gets serious about launching her wig line, and does a little research by throwing a wig party.

Thursday, September 17th, 2009

8: Scrambled Egos

Kandi pushes an emotional Kim to face her fears and step back into the Atlanta music scene. Will Kim attempt to record again? Newly single Sheree shapes up with her expensive fitness trainer, who attempts to find her love. Meanwhile, all of the ladies get glammed up for a black tie event to reveal their edgy Alter Ego photos, but the night takes a dramatic turn when Kim has a serious accident and steals the spotlight from everyone.

Thursday, September 24th, 2009

9: Precious Pocketbook

Kim tells her girlfriend Cori that Big Papa is back in the picture after he whisked her away to the Bahamas. Lisa and Kandi appear in the charity performance of "Pocketbook Monologues," where Kandi's emotional performance wins over the crowd – and Dwight. Meanwhile, NeNe meets with the co-writer of her forthcoming memoir, and Shereé finally throws her long awaited Independence Party, where NeNe confronts Kim and Kandi about recording "Tardy for the Party" without her.

Thursday, October 1st, 2009

10: Better Tardy Than Never

Fresh off her fight with Kandi and Kim, NeNe distances herself even further from the ladies. Kim and Kandi team up to finish the recording of "Tardy for the Party" in time for their joint birthday party where Big Papa has a BIG surprise for Kim. Shereé leaves Dwight in charge of her fashion show as she and Tania head to New York to check out her "She by Shereé" samples. Ed tells Lisa that he's interested in working in broadcast if he doesn't go back to the NFL. Kandi performs solo for the first time in a long time.

Thursday, October 8th, 2009

11: High Heels and Record Deals

NeNe organizes an over-the-top high heel marathon for her Twisted Hearts Foundation. Lisa and Ed make a tough decision about his NFL career, and Lisa takes a pregnancy test. Despite her engagement with Big Papa, Kim moves forward with starting her wig business. Kandi confronts Kim about not attending her show, and then flies to LA for an important meeting at Capitol Records about a possible record deal. Shereé shoots a promo video for her upcoming fashion show, but Dwight is so not into it. NeNe meets with her uncle and must decide if she's finally ready to meet the man who claims to be her biological father face-to-face.

Thursday, October 15th, 2009

12: Baby Momma and Daddy Drama

Kim and Shereé return to the "scene of the crime" at FAB to make amends and to plan a surprise engagement party for Kandi and AJ. Meanwhile, Kandi, AJ and Kandi's mom visit a marriage counselor to help ease the tension. Shereé's finished samples for her She by Sheree line finally arrive, and she unveils them to Dwight for the first time. NeNe and her Uncle Mel travel back to her roots in Athens to give her book writer a glimpse into her life growing up. While in Athens, NeNe finds herself face-to-face with the man who claims to be her biological father.

Thursday, October 22nd, 2009

13: Catwalks and Cat Fights

After almost 2 years "She by Shereé" is about to debut, but big changes are on the horizon and serious trouble is brewing between the ladies. As Lisa prepares for a new future without Ed's NFL paycheck, Kandi finally sees a breakthrough between AJ and her mother, and Shereé tries to keep it together before her clothes go down the catwalk. Meanwhile, it's NeNe who is ready for a meltdown. After her return from meeting the man who claims to be her father, she butts heads with Gregg, battles with Kandi at Shereé's show, and has a blowout fight with Kim. Will a glass of wine be able to undo the damage this time?

Thursday, October 29th, 2009

14: Reunion (Part 1)

The first part will delve deep into the ladies' lives and see how they really feel about all the catfights, wig-pulling and all-around drama that happened this season in Hotlanta.

Thursday, November 5th, 2009

15: Reunion (Part 2)

In part 2 of the reunion special the ladies discuss future of NeNe and Kim's friendship, if Sheree and Kim can bury the hatchet and if Lisa and Ed will have any more kids.

Thursday, November 12th, 2009

16: The Lost Footage

Andy Cohen reveals the lost footage from the second season.
Season 3
Monday, October 4th, 2010

1: New Attitude

Gossip spreads fast when Kim reveals her lesbian affair in the tabloids, and NeNe rekindles her roller coaster relationship with Kim just in time to get the inside scoop. NeNe's got drama of her own -- her marriage is on the rocks and her old friend Dwight has been spreading rumors behind her back. Shereé pursues her long-time dream of becoming an actress and Kandi starts getting back into the dating scene. NeNe, Kim and Sheree hit up a couture shoe event and run into new housewife Phaedra Parks – the pregnant, classy, but sassy attorney-to-the-stars, who arrives with her old pal Dwight.

Monday, October 11th, 2010

2: Model Behavior

NeNe attends Atlanta's Dogwood Festival with her friend Cynthia and gives her side of the showdown with Dwight. Cynthia, a model who has recently relocated to Atlanta, lends a sympathetic ear. But NeNe's troubles don't end there. Her home life is crumbling, having recently thrown Brice out of the house. Sheree agrees to go on a blind date with a doctor, and surprises herself when she enjoys the dance club he takes her that's located in the wrong part of town. Kim is invited to perform at the White Party, a huge gay circuit party in Palm Springs. Meanwhile, Kandi records a hot track with multi-platinum artist, Ne-Yo and then decides to test out some new material at Atlanta hot spot, Uptown Supper Club, which is owned by Cynthia and her boyfriend, Peter.

Monday, October 18th, 2010

3: White Hot

Kandi travels to Palm Springs to offer advice and support to Kim, who's been invited to perform at one of the biggest gay circuit parties –- the White Party. With only one song on her playlist is Kim ready for her first concert appearance? NeNe has an honest talk with Brentt about Brice's brush with the law. After Sheree takes the high road with Dwight and his claims to have paid for the She By Sheree fashion show last year she reunites with her oldest daughter, Tierra who has moved back to Atlanta after being away at college. New housewife Cynthia struggles with her feelings about marriage, while Phaedra and Apollo don't see eye to eye when it comes to parenting.

Monday, October 25th, 2010

4: Petty Boughetto

Despite the toll her marital problems and troubles with Bryson are taking on NeNe, she is determined to get her "happy" back, even if that's through plastic surgery. Phaedra and Cynthia finally find time to get to know each other better as they attend Atlanta's premiere horse racing event, the Steeple Chase. Inspired by a late night host, Kim is ready to be a two-hit wonder and asks Kandi to write her next song. Dwight helps Phaedra plan her over-the-top Kentucky Derby-themed baby shower. Kandi, Cynthia and Kim quickly realize this shower is unlike any other shower they've ever attended.

Monday, November 1st, 2010

5: Hot Mama's Day

Kim states her views on cheating as a guest on Kandi's web chat show "Kandi Koated Nights." NeNe reveals more than just her new nose to Cynthia, and Sheree has a finger lickin' good time on a date with the "Love Doctor." Meanwhile, Phaedra gets personal with a jar of pickles for her pregnancy photo shoot. When the ladies get together at Cynthia's to celebrate Mother's Day, the topic of sex becomes the main course, but by dessert, NeNe's marital issues take the cake.

Sunday, November 7th, 2010

6: Trashed Collection

With Bryson's 90-day deadline to get a job or get out approaching, NeNe hopes introducing her late bloomer to Cynthia's boyfriend and club owner Peter will inspire her son to find a career path. While visiting his daughter, Noelle, Cynthia's ex-fiancé, actor Leon Robinson, discuss Cynthia reservations about marriage. Even while planning a high-end yard sale, Kim begins work on her new track with help from Kandi, but things get heated between the two when creative differences arise. Already puzzled with Phaedra's ever-changing due date, the ladies are shocked to hear she'll be inducing her baby "early." NeNe's marriage troubles come to a boiling point when she reveals a dark relationship secret to Cynthia.

Sunday, November 14th, 2010

7: She Can Dance?

Sheree is determined to prove she can dance, and signs up to participate in Dancing Stars of Atlanta, a local charity event. Meanwhile, Cynthia is caught off guard when Peter surprises her with a sneaky proposal, and Phaedra packs her finest lingerie in preparation for the birth of her baby. Kandi is fed up with Kim's disrespectful attitude towards the new song she wrote for her, while Kim's preoccupied with her latest crush -- NFL player Kroy Biermann.

Sunday, November 21st, 2010

8: Is There A Doctor In The House?

In preparation for the birth of their child, Phaedra and Apollo arrive in Augusta where her doctor will induce the baby. Back in Atlanta, the other girls convene at Kandi's birthday party where Kim and Cynthia grill Dwight on Phaedra's mysterious due date. Meanwhile, Nene meets with a local TV station in hopes of snagging a job as an entertainment reporter. Kandi later visits the soon-to-be-in-labor Phaedra and finally solves the mystery of Phaedra's due date. Sheree invites the ladies over for a party, but drama ensues when NeNe realizes that she knows something scandalous about Sheree's date, Dr. Muhammad.

Sunday, November 28th, 2010

9: NeNe Get Your Gun

Phaedra adjusts to motherhood as she brings her new baby home from the hospital and proving it doesn't get easier, Kim wrestles with her daughter's questions about sex. Sheree decides she has had enough and confronts "the doctor" about his evasiveness. Kandi rewrites "The Ring Didn't Mean a Thing" to make it more Kim friendly and plays the new track at Kim's parents' dinner party. Cynthia plans her dream wedding with a celebrated stylist friend and high-end wedding planner, while NeNe's marriage nears the breaking point as her relationship problems are exposed in a very public way, leading to a dramatic confrontation with Gregg.

Sunday, December 5th, 2010

10: Auto-Tuned-Up

It's time for Kim to face her fears and work with the vocal coach who once told her that she didn't know what she was doing. Meanwhile, Sheree is ready to take her newfound passion for acting to the next level by auditioning for a talent agency and considering a role in a local play. While Phaedra and Apollo bask in the joys of new parenthood, Cynthia is caught in an uncomfortable position when Peter confronts NeNe about taking all of Cynthia's attention away from him. It all comes to a head at the "Fast Life Drag Race" when Kim thinks that the other ladies are getting too close for comfort with her girlfriend Tracy and NeNe does not appreciate the cold shoulder she gets from Peter.

Sunday, December 12th, 2010

11: Contract Player

It's time for Kim to start rehearsing for her upcoming tour with Kandi, but she's more interested in get-skinny-quick treatments than learning the choreography for her show. Sheree receives some good news about her talent agency audition and enlists Kandi's help to prepare for her role in a local play. Tension lingers from NeNe and Peter's blow-up phone fight. The ladies think that Cynthia's priorities are a bit off, but Cynthia has a plan to smooth things over with NeNe. Meanwhile, Dwight tells Phaedra what everyone has been saying about her mysterious pregnancy. Phaedra is not happy and intends to confront the ladies about the gossip.

Sunday, December 19th, 2010

12: Not So Fine Print

With her tour quickly approaching, Kandi has only a week to finish her new album and make sure that Kim is stage ready as her opening act. Cynthia tries to reconcile with NeNe and make up for the awkwardness of her "friendship contract," but NeNe's got bigger problems when she's put on the spot to deliver a big celebrity interview for her local entertainment segment. Mother definitely knows best when Sheree and daughter Tierra go furniture shopping, and Phaedra, fresh out of the maternity ward, is in full protective mommy-mode and confronts Kim about all the bad-mouthing she has been doing about her due date.

Sunday, January 9th, 2011

13: Tour-ture

Phaedra is worried about having Kim at their ultra southern baby debut - Ayden's Sip n' See party, but when Kim shows up with her nursing license, Phaedra is ready to hear her out. Meanwhile, NeNe has no worries about nailing her interview with Jermaine Dupri, until she is thrown a curve ball. When Cynthia's fiancé, Peter, reveals that his restaurant is on the brink of financial collapse, Cynthia's dream wedding is in jeopardy and not even a counseling session can solve their problems. After a tearful goodbye with her girls, Kim is confident she's going to kill it on Kandi's promo tour. However, when the tour kicks off in Charlotte and Kim proceeds to complain about everything from the schedule to the size of her bunk, Kandi realizes she had no idea what she was in for.

Sunday, January 16th, 2011

14: Flamingo Road Block

NeNe's "keeping it real" as she presents her first on-air interview with star producer Jermaine Dupri for her local news segment; but Kim takes NeNe's on-air mention of 'Tardy for the Party' as a deliberate jab. With their wedding only two weeks away, Peter reveals to Cynthia that their financial situation is dire, putting both their wedding plans and their relationship on the rocks. Phaedra struggles with being both a lawyer and a new mom, while Sheree sends her kids off for a visit with their dad. Kandi has all but had enough of Kim and Sweetie's antics on their bus tour, and when NeNe joins them in Orlando for the last leg of the trip, a massive fight erupts among the ladies.

Sunday, January 23rd, 2011

15: Floridon't

Kandi's tour bus makes it to Miami, where Phaedra, Sheree and Cynthia are awaiting its arrival. Their plans for a fun, relaxing weekend to celebrate Cynthia's bachelorette are quickly dashed when the bus doors open to reveal Kim and NeNe in the middle of a blowout fight. Kim and Kandi celebrate the final show of their promo tour and NeNe invites her best friend Diana down to stay at the house with the ladies. A brief respite from the battle comes as Cynthia walks in a Miami Swim Week swimsuit fashion show, but Cynthia's own thrill of being back on the runway is short-lived. When pressed by the other women to talk about her upcoming wedding, Cynthia breaks down in tears over the stress of her nearing nuptials.

Sunday, January 30th, 2011

16: The Bride and the Doom

Back from the Miami trip, Cynthia's rocky road to the altar is nearing the end, but as she struggles with last minute wedding jitters, her mom and her sister urge her to reconsider getting married altogether. Phaedra has a surprisingly emotion reaction to heading back to work after her maternity leave. Sheree's acting chops are challenged at her very first movie audition, and Kandi finally confronts Kim about their financial arrangement regarding their new song, "The Ring Didn't Mean a Thing."

Sunday, February 13th, 2011

17: Reunion (Part 1)

Hosted by Bravo's Andy Cohen, the ladies of Hotlanta, Cynthia Bailey, Kandi Burruss, NeNe Leakes, Phaedra Parks, Sheree Whitfield, Kim Zolciak get together to set the record straight on some of the most talked-about antics of the season and answer some of America's most burning questions.

Sunday, February 20th, 2011

18: Reunion (Part 2)

Hosted by Bravo's Andy Cohen, part II of the reunion has the ladies of Hotlanta, Cynthia Bailey, Kandi Burruss, NeNe Leakes, Phaedra Parks, Sheree Whitfield, Kim Zolciak get together to set the record straight on some of the most talked-about antics of the season and answer some of America's most burning questions.
Season 4
Sunday, November 6th, 2011

1: Nothing Ventured, Nothing Gained

The ladies of Atlanta are back and handling their business. Kandi branches out from her music career to start an adult toy line, while Phaedra begins her own strange undertakings. Cynthia gets the buzz going for her modeling school with a little help from celebrity runway coach Miss J. A very pregnant Kim prepares to move in to a luxury home with boyfriend, baby-daddy, and young NFL star Kroy Biermann. NeNe's stock has risen since hanging with Donald Trump on Celebrity Apprentice, but Sheree confronts her on a business deal gone bad.

Sunday, November 13th, 2011

2: Surprisingly Rich

Fresh off her verbal smack down with Sheree, NeNe decides to take a break from Atlanta by rounding up Cynthia and Kandi for a girl's getaway weekend of fun, sun and Lesbian Pride in Miami. Phaedra's fascination with the dead goes a step further as she explores opening her own family funeral business, but Apollo's creeped out by Phaedra's new passion. Sheree and Kim have some of their own girl time to discuss Kim and Kroy's future plans. Meanwhile, Kroy and Sweetie conspire to throw an intimate surprise bash for a very pregnant Kim's 33rd birthday, complete with expensive jewels.

Sunday, November 20th, 2011

3: Shower the Baby, Muzzle the Boy

A case of mistaken identity plagues Phaedra and Apollo; Sheree surveys the construction of a new house; NeNe's youngest son must adapt to living in two homes; and Kim oversees a lavish baby shower.

Sunday, November 27th, 2011

4: Jewels Be Dangled

Phaedra does the proper Southern thing and apologizes to Kim for her husband's behavior at Kim's baby shower. Shereé takes Phaedra along to see her Chateau Shereé construction site, only to find no progress has been made. Kandi plans her 35th birthday bash despite a case of the biological clock blues. The party heats up when Phaedra presents a "Ridickulous" surprise that neither Kandi – nor her mom – will ever forget. Meanwhile, Cynthia's attempt at making peace between her husband and sister backfires, leaving her torn between her new family and her old one. Kim tries to figure out how she will handle the birth of her new son.

Sunday, December 4th, 2011

5: Whine Bar

Peter's Bar One sneak preview party is just days away when his investor bounces a $40,000 check. Cynthia may have to bail her husband out, even though she promised not to invest in the bar. Shereé has her own financial concerns and confronts her ex-husband about four years of missed child support payments. Meanwhile, Kim has a heart-to-heart with her daughter Brielle over fears that the new baby will break up the family. Kandi has her own mother-daughter chat, apologizing to Mama Joyce for the incident at her birthday party. Cynthia hosts a fashion show, where Phaedra introduces the girls to "It" couple Marlo Hampton and Charles Grant.

Sunday, December 11th, 2011

6: Three Wigs and a Baby

Kim doesn't make it to her due date and gives birth to her first baby boy. Meanwhile, Cynthia and NeNe take a business trip to New York City, where Cynthia gets advice on her new modeling school from old flame, Russell Simmons, and reveals to her best friend Kithe that she's not altogether happy with her life in Atlanta. NeNe meets with her business partner, Famous Famiglia Pizza's co-owner, John Kolaj, who seems interested in having much more than a business relationship with her. Shereé's mother makes a revelation which gives Shereé the resolve to take Bob to court for child support. Kandi gets Mama Joyce dolled up for an online dating profile photo shoot. Phaedra demonstrates her talents as a lawyer by getting her client out of hot water for drug charges.

Tuesday, December 13th, 2011

7: Law By Sheree

When Shereé is served with legal papers, she turns to Phaedra for representation. The two Housewives confidently face Sheree's ex in court, but to their dismay, he has a trick up his sleeve. Kim and Kroy bring baby KJ home and chaos erupts in the house when everyone, including the dog, realizes how big of an adjustment this will be. On an all-new episode of "Kandi Koated Nights," Kandi chats with guests Marlo Hampton and baller boyfriend Charles Grant. One of Kandi's co-hosts asks Charles what it was like to date NeNe and it doesn't take long for the gossip to spread.

Sunday, December 18th, 2011

8: New Tricks

With her townhouse bursting at the seams, Kim and her newly expanded family move into a mansion of their dreams. Shereé and Phaedra's relationship gets rocky as they deal with the aftermath of their court battle against Sheree's ex-husband. Meanwhile, Kandi decides to steer her music career in a surprising new direction. Cynthia throws a grand-opening bash at her modeling school, the Bailey Agency, where Kim and NeNe rub elbows for the first time since Cynthia's wedding.

Sunday, January 8th, 2012

9: Unlikely Duos

Phaedra's ready to make her family funeral business a reality, but it's going to take some convincing of Apollo that working with the dead isn't as creepy as it sounds. Driven to write a hit song in every music genre, Kandi goes country and travels to Nashville to work with country music star Jo Dee Messina. Kim struggles with her oldest daughter Brielle, who begins acting up as she adjusts to life after Kim's new baby. Seeking to put rumors to rest about her alleged tryst with a fellow Atlanta socialite's boyfriend, NeNe meets with Marlo Hampton, and learns a lot more about her than she had expected.

Sunday, January 15th, 2012

10: We Come In Peace (and Packing Heat)

Cynthia and Peter join Phaedra and Apollo on a surprising double date, where they officially bury the hatchet from Kim's baby shower. Phaedra is planning a trip to South Africa and convinces Cynthia it might be the perfect setting for all the women to get in touch with their heritage and to bring some perspective to all the recent drama. Kroy brings an apprehensive Kim to the gun range to buy her first firearm, and later they visit Kim's long-time psychic, Rose, who foresees a startling prediction for their future. Meanwhile, NeNe's adoring and wealthy business partner flies to Atlanta to collaborate with her on their lounge project and shower her with a bit of retail love. Phaedra surprises Sheree with fact that NeNe and Cynthia have been invited to South Africa and her agenda to make peace in the Motherland. Later, Kandi throws an intimate dinner for all of the ladies, where Momma Joyce is determined to salvage NeNe and Kim's friendship.

Sunday, January 22nd, 2012

11: Shaping Up and Shipping Out

Kim tries another get-skinny-quick trick as Kandi suffers through a boot camp workout to shed pounds before her trip to Africa. Phaedra fills Apollo in on socialite Marlo's criminal history and decides to keep her distance from now on. Meanwhile, NeNe hatches a secret plan to bring Marlo along on the ladies' 10-day journey to South Africa. While the other women prepare for their vacation, Kim is forced to prepare for life without Kroy when the NFL lockout comes to a sudden end.

Sunday, January 29th, 2012

12: South Africa: Just Like Home

The ladies arrive in Cape Town, South Africa for a 10-day adventure where it's officially the "Smalls" (Phaedra, Shereé and Kandi) versus the "Talls" (NeNe, Cynthia and Marlo). However, Africa works its magic on them - even NeNe and Shereé put aside their differences for the first time in months. On a yacht ride in the harbor, they open up to each other about their differences and attempt to start anew. But the love-fest is only a few hours old when NeNe's new bestie, Marlo, confronts Shereé about not inviting her to a dinner party. A huge fight erupts, with NeNe playing the unlikely role of peacemaker. Back in Atlanta, with Kroy away at football camp, Kim's feeling the pressure of being a single mother of three.

Sunday, February 12th, 2012

13: Make it Rain Down In Africa

The ladies' South African vacation continues with the "Talls" and "Smalls" moving beyond Sheree and Marlo's intense showdown. After blowing off some steam at a Cape Town nightclub, the women travel to the luxurious Shamwari game reserve. On safari, NeNe finds herself caught between the competing attention of Marlo and Cynthia, while Sheree, Phaedra, and Kandi learn about the pharmaceutical benefits of elephant dung. Later, the entire group has an opportunity to visit a South African orphanage, where they are touched by the children and leave with the sense that this trip has been a life-changing experience.

Sunday, February 19th, 2012

14: No Bones About It

Fresh off of their emotional trip to the orphanage, the ladies find themselves in a place of peace and harmony with one another. They get a taste of authentic African culture, visiting a local museum and a not-so-traditional herbalist. Later, they bond over sex talk at NeNe and Marlo's cozy pajama party. But the good vibes are short-lived. Cynthia and Kandi make comments about Kim that bother Sheree so much that she decides to report back to Kim about this "betrayal."

Sunday, March 4th, 2012

15: From Motherland to Haterville

The ladies head home to find more drama; NeNe's son is arrested; Kim confronts Kandi about what was said about her in Africa.

Sunday, March 11th, 2012

16: Peaches and Screams

NeNe tries to help her son by reaching out to an unlikely source; simmering friction surfaces among Cynthia, Peter and Mal; Phaedra enlists in an embalming class; and dramas flare up between Kim and her assistant.

Sunday, March 18th, 2012

17: The Error Apparents

Kandi heads to Nashville to boost her country-music career; Sheree mulls over a marriage proposal for her daughter as NeNe reassesses her divorce from Gregg; Mal sets out to apologize to Cynthia; Phaedra throws a water-park party for her son; Kim and Kandi try to mend their fractured friendship.

Sunday, March 25th, 2012

18: Fresh Princes

Kroy returns home after a monthlong stay at football camp. Kim welcomes him with a home-cooked meal—prepared by a private chef, of course. Meanwhile, NeNe has an important conversation with her youngest son; Phaedra hosts an extravagant church ceremony for her son, but drama surfaces between Kim and Cynthia.

Sunday, April 1st, 2012

19: All Pomp but No Circumstance

With her apprenticeship at Willie Watkins' funeral home almost complete, Phaedra helps a "real" family through the grieving process. NeNe travels to LA to meet with the creators of the hit TV show Glee and entertains the idea of moving to the west coast permanently. Kandi continues to juggle her businesses by working on designs for a new Bedroom Kandi sex toy line, while Kroy visits Kim's father to have a very important man-to-man talk. Later, all the women come out to support Phaedra at a big event at City Hall where she makes an unexpected announcement.

Sunday, April 8th, 2012

20: Happiness and Joy

Cynthia hosts a model call at the Bailey Agency hoping to find Atlanta's next "it" girl. NeNe makes a major decision about her marriage, and later meets with her "business partner" John, who surprises her with another gift. Kim is also in the giving spirit and surprises her new fiance with an extravagant birthday present. Meanwhile, Kandi launches her sex-toy line in a big way, but realizes it'll take more than masseurs and vibrators to bring "happiness and joy" to the ladies.

Sunday, April 15th, 2012

21: Reunion (Part 1)

Part 1 of 3. Andy Cohen officiates a reunion featuring the Atlanta ladies recalling Season 4's highlights and lowlights.

Thursday, April 19th, 2012

22: Reunion (Part 2)

Part 2 of 3. The Atlanta ladies gather and recall Season 4's dramas in a reunion hosted by Andy Cohen.

Sunday, April 22nd, 2012

23: Reunion (Part 3)

Conclusion. Atlanta's Southern belles reunite to sum up the good, the bad and the ugly of Season 4. Host: Andy Cohen.
Season 5
Sunday, November 4th, 2012

1: Got Sexy Back

NeNe looks at a possible reconciliation with Gregg, and Kandi and her new man are moving in together.

Sunday, November 11th, 2012

2: Excess Breeds Success

NeNe promotes her new TV sitcom. Meanwhile, Kim celebrates a birthday, yet the daunting thought of being homeless looms over her. Also: Kandi and Phaedra bond with new housewife Kenya Moore, who struggles with various issues; Cynthia throws a party but tangles with Kenya.

Sunday, November 18th, 2012

3: Call Me Miss U S A

New housewives Kenya Moore and Porsha Stewart socialize at a high-class charity event, but their relationship has a rocky beginning. Meanwhile, NeNe visits New York City for meetings; Phaedra focuses on releasing a workout video; Kim considers moving back to her old home.

Sunday, November 25th, 2012

4: Unmoved

Kandi settles into her new home just as Kim must move out of her dream home. Elsewhere, Porsha continues to fume in the wake of her showdown with Kenya; Phaedra arranges an excessive party for her son; NeNe forwards bad news to Cynthia.

Sunday, December 2nd, 2012

5: No Excuse for Excuses

The women plan a getaway to Anguilla in the Caribbean. Meanwhile, Kenya and Phaedra have a double date at an amusement park; Porsha hopes to have twins; and friendships are tested at a brunch.

Sunday, December 9th, 2012

6: Hold On To Your Weaves

Fallout from a blowout with Kim impacts a Caribbean getaway, as newbie wife Porsha takes Kim's place on the trip. The ladies and their partners frolic while on vacation, but tensions rise when Kenya flirts with someone other than her man.

Sunday, December 16th, 2012

7: I Do... But, I Won't

A wife makes a big decision during a Caribbean trip. Meanwhile, Kenya fumes when NeNe questions her behavior, and Porsha infuriates one of the ladies, leading to an all-out showdown.

Sunday, December 23rd, 2012

8: Fools of Engagement

As the Anguilla trip comes to an end, there is still plenty of unfinished business to be addressed. Kenya hopes to leave the island with at least an engagement ring, while NeNe focuses on squashing her bumpy past with Kandi. Cynthia works to clear the air with Kenya, but Porsha keeps her guard up in case Miss USA decides to come for her again. Tensions rise at the final vacation dinner when one couple gets thrown into the hot seat.

Sunday, December 30th, 2012

9: Dress Down and Strip Bare

With the ladies back from romantic Anguilla, relationships are tested and this time it's not only Kenya and Walter in the romantic hot seat. Divorce rumors swirl around Phaedra and Apollo, while Kandi and Todd's relationship moves forward when they receive a visit from their pastor. Kenya continues to investigate whether her man is serious about love and NeNe gets the money shot in the cover shoot of a lifetime.

Sunday, January 6th, 2013

10: Off the Hook

As NeNe prepares to leave for LA to begin shooting The New Normal, she has many challenges thrown her way. Kandi and her boo continue to settle into their new life together, causing her to confide in Porsha about the thought of marriage. A pre-nup conversation is far off for Kenya -- things haven't been right for a while with her and Walter. After heart-to-hearts with Aunt Lori and Kandi, she takes Walter on a fishing date to give it one last shot at reeling in her man.

Sunday, January 13th, 2013

11: This Donkey Kicks

Phaedra and Apollo focus on their workout video, leading to business complications with Kenya. Meanwhile, NeNe tries to acclimate to Hollywood life; Kandi throws a birthday bash for Todd, yet Kenya interferes with the celebration.

Sunday, January 20th, 2013

12: Battle of the Booty

Phaedra and Kenya feud after a fitness-video deal sours and Kenya decides to produce her own video. Meanwhile, NeNe returns to Atlanta; and Cynthia casts a charity runway event, culminating in a wicked showdown between Phaedra and Kenya.

Sunday, January 27th, 2013

13: Make an Ass Out of a Donkey

Kenya and Phaedra focus on their competing workout videos as their feud builds, with Porsha ultimately getting caught in the crossfire. Elsewhere, Cynthia tries to expand her agency, and NeNe learns hard lessons about success.

Sunday, February 10th, 2013

14: Prayed Up

Porsha throws a birthday bash for Kordell. Elsewhere, tempers flare when Cynthia confronts Porsha over the lack of support for her pageant; Kandi's manager worries about her loss of focus; and Kenya has a health scare

Sunday, February 17th, 2013

15: Praise the Pageant

Cynthia stages her pageant and cautiously allows Kenya to be a judge. Elsewhere, Phaedra enlists chef Roblé Ali to serve up a lusty dinner; Kandi tunes up to record a duet with gospel's Marvin Sapp; Porsha tries to juggle various elements of her life.

Sunday, March 3rd, 2013

16: Peaches Don't Grow in Hollywood

The women visit Los Angeles, as NeNe anticipates showing off her glitzy Hollywood life. Yet tempers explode, and Kenya sounds off against her rivals, Phaedra and Porsha.

Sunday, March 10th, 2013

17: Strip is a Trip

After leaving Hollywood, the Atlanta ladies head down to Sin City for the ultimate girls' weekend in Las Vegas. When Porsha refuses to go to the strip club because of Kordell's alleged objections, the ladies decide to school her on how to gain some independence in her marriage. Kenya can't play nice with Phaedra forever and finally confronts her on the last night of their trip.

Sunday, March 17th, 2013

18: He's Stalking, I'm Walking

After being teased by the women in Vegas about whether or not she's pregnant, Porsha waits to take the test until she's home in Atlanta with Kordell. NeNe travels to NYC for a whirlwind press tour to promote her sitcom, while Kandi's stretched to the breaking point with renovations of both her business and her home. Kenya thought she had extracted Walter from her life, but the men keep inviting him around; the talk soon turns ugly and rumors begin to fly.

Sunday, March 24th, 2013

19: Donktabulous!

Kandi's housewarming party is supposed to be a joyous occasion, but Kenya brings drama after finding out that her ex Walter is there; Cynthia has to intervene because Kenya may have taken things too far. Meanwhile, NeNe and Gregg settle deeper into their rekindled relationship. Kandi holds her first Bedroom Kandi sales gathering, and the women are shocked to see how big her empire has grown. Porsha seeks the advice of a therapist concerning her relationship with Kordell, and Phaedra and Kenya are set to battle it out: Booty vs. Booty with their upcoming workout videos.

Sunday, March 31st, 2013

20: Divas into Icons

Now that Kenya has moved beyond Walter and the Battle of the Booties with Phaedra, she decides to throw a big party; everyone must come in assigned costumes to her Hollywood Icons gala. The ladies are all dressed to impress, but one rogue Housewife turns an evening of elegance into a full-fledged showdown and this time Kenya might have gone too far.

Sunday, April 7th, 2013

21: Reunion (Part 1)

Part 1 of 3. The Atlanta ladies reunite.

Sunday, April 14th, 2013

22: Reunion (Part 2)

Part 2 of 3. The reunited Atlanta wives reflect on Season 5 dramas. Included: Kim Zolciak returns to dish on the antics and to talk about her departure from the show; NeNe confronts Phaedra, with Kenya joining in on the attack.

Sunday, April 21st, 2013

23: Reunion (Part 3)

During Part 3 of the reunion, the husbands and significant others join to give their take on the season. Kandi talks about her new life with Todd and their recent engagement, and the men chime in on Kenya and Walter's breakup drama. Tune in for other must-see moments, including which Housewife is accused of allegedly "sexting" one of the husbands!

Sunday, April 28th, 2013

24: Secrets Revealed

Following the three-part reunion, Bravo gives viewers an inside peek at never-before-seen footage.
Season 6
Sunday, November 3rd, 2013

1: Bye Bye With the Wind

Porsha deals with her divorce. Phaedra and Apollo argue during a disagreement. Kenya receives a surprising invitation.

Sunday, November 10th, 2013

2: Girl Code Breakers

Cynthia informs everyone about her medical condition she's been keeping secret. NeNe texts Apollo after Kenya stays quiet. Kandi works towards having her mother accept Todd. Porsha moves in with her mother after Kordell files for divorce. Kenya gets legal advice after she receives a notice of eviction.

Sunday, November 17th, 2013

3: All In a Day's Twerk

Kandi listens to everyone's opinions about her relationship with Todd. NeNe is struggling to adjust after she finds out that her show, The New Normal, is canceled. Cynthia prepares for her upcoming surgery. Porsha begins to move the rest of her items into her mother's house. Kenya also begins packing to move out of her rental house.

Sunday, November 24th, 2013

4: Too Late to Apollo-Gize

Cynthia recovers from her surgery but receives some shocking news. Porsha feels that it's time to open up about her marriage. Kandi becomes the mediator and investigates the sexting situation between Apollo and Kenya. NeNe helps Kenya look for a new place to live.

Sunday, December 1st, 2013

5: Save the Drama For Mama

In order to prepare for her mortuary exam, Phaedra flies to Alabama to practice what she's learned. Apollo receives advice from Peter on how to handle his marital issues. Noelle has started to date, and Cynthia is forced to face the reality of her daughter growing up.

Sunday, December 8th, 2013

6: The Old Lady and the Shoe

Phaedra, still upset with Apollo, returns home to Atlanta. Cynthia and Leon — Noelle's dad — sit down with Noelle to tell her about "the birds and the bees". Kenya comes to the conclusion that it's time to get her priorities straight. Due to the stress of her divorce and the never-ending rumors, Porsha is admitted to the hospital. Kandi and Todd start the lengthy process of planning their wedding.

Sunday, December 15th, 2013

7: Savann-No

The ladies pack for a trip to Savannah. Kandi has an emotional breakdown. Phaedra receives a surprising visit from Mama Joyce. Kenya's antics ruin the mood of the vacation.

Sunday, December 22nd, 2013

8: Ghosts of Girlfriends Past

NeNe plans a visit to a local haunted mansion to spook the ladies. Phaedra isn't getting along with NeNe's friend, Mynique. Kandi begins to annoy NeNe.

Sunday, December 29th, 2013

9: Midnight in the Garden of Tea and Shade

Cynthia and NeNe disagree over certain parenting skills. Cynthia reveals that she is worried about Noelle. Porsha and Kenya bond over both wanting children. Porsha receives some wisdom from NeNe. Kenya attempts to make peace with Phaedra

Sunday, January 5th, 2014

10: A Trip Down Memory Lane

Porsha feels that it's time to move out of her mother's residence. Cynthia's sister comes over and plans to stay longer than expected. Kandi tries again to fix Mama Joyce's problems with Todd. Phaedra and NeNe receive an invitation to dinner by Mynique's husband.

Sunday, January 12th, 2014

11: Crunk in the Trunk

Phaedra meets up with Kandi to discuss her trip with NeNe to Athens. Kenya is shocked when her father chooses to visit. Cynthia and Peter take some time to strengthen their relationship. Porsha and Kordell come head-to-head when they have a meeting regarding their divorce.

Sunday, January 19th, 2014

12: Sour Grapes, Sour Peaches

NeNe feels the need to strengthen her friendship with Porsha. Cynthia and Peter discover some surprising information about Todd. Kenya says something that leaves everyone speechless.

Sunday, January 26th, 2014

13: Pillow Talk or Pillow Fight

After Kenya reveals her plan to have a baby, she meets with a fertility doctor to explore her options. Kandi starts casting for her play and is able to acquire a big performer. NeNe hosts a couples pajama party.

Sunday, February 9th, 2014

14: Peaches Divided

NeNe's party ends up turning sour once Apollo starts taking shots at Kenya's friend, Brandon. Kandi calls out Natalie and her husband about her "hustler" allegations against Todd. Things get even worse once Cynthia and Peter are dragged into the discussion causing Kandi to revolt against everyone. The next day, everyone tries to recount what happened the previous night and each person has a different recollection of what went down. Kandi wants to bring all the ladies together at a spa to make amends.

Sunday, February 16th, 2014

15: Dropping the Ball

As a peace offering, Kenya wants to host a masquerade ball that will benefit NeNe's charity of choice. Porsha attends her audition for Kandi's musical. Mama Joyce returns to discuss Kandi and Todd's relationship.

Sunday, February 23rd, 2014

16: Twirling With the Enemy

After all the mess that has occurred, Kenya ends up confronting NeNe. Cynthia feels that her friendship with NeNe is jeopardized. Kenya invites the ladies on a trip to Mexico.

Sunday, March 9th, 2014

17: He Said, She Said

After Kenya informs the group about the trip to Mexico with their spouses, NeNe and Phaedra aren't too excited with the idea. Kenya is informed of what really went down at the Bailey Bowl. Cynthia becomes caught in the middle of all the drama.

Sunday, March 16th, 2014

18: Flirting With Disaster

The group drives deep into the Mexican jungle for an erotic swimming session. Kenya informs Miss Lawrence about her thoughts on Porsha and Kordell. Later, Kenya selects a few of the women to visit a shaman with her. Porsha and Phaedra escape from the craziness by relaxing at the pool.

Sunday, March 23rd, 2014

19: Mexi-Loco

Phaedra feels that it's time to question Apollo and Kenya. Gregg discloses an issue he has with Peter. Kenya wants to re-do NeNe's pillow talk event with the hope that things will go smoother.

Sunday, March 30th, 2014

20: With Friends Like These

NeNe, Gregg, and Peter's altercation stuns the rest of the group. Cynthia is forced to once again contemplate her friendship with NeNe. Kenya continues on her journey to become a mom. Kandi begins to have second thoughts about casting Porsha in the upcoming musical.

Sunday, April 6th, 2014

21: Mess Rehearsal

Kandi thinks casting Porsha in her music was a bad idea. Porsha receives the opportunity to record a single. Mama Joyce and Todd sit down to talk about the future. Cynthia is worried about the financial status of Peter's Bar One.

Sunday, April 13th, 2014

22: Final Curtain Call

With Kandi's musical approaching, ticket sales aren't where they should be and Porsha isn't paying attention at rehearsals. NeNe has to see a doctor after enduring strange pain. Apollo and Phaedra discuss their marriage. Kenya has a pet funeral to attend.

Sunday, April 20th, 2014

23: Reunion (Part 1)

Part 1 of 3. The Atlanta ladies reunite to discuss Season 6's antics. Included: Dramas center on Porsha and Kenya; and Porsha has a one-on-one interview with host Andy Cohen.

Sunday, April 27th, 2014

24: Reunion (Part 2)

Part 2 of 3. The ladies discuss Porsha and Kenya's fiery showdown. Also: Momma Joyce makes an appearance; and Cynthia and NeNe attempt to make amends.

Sunday, May 4th, 2014

25: Reunion (Part 3)

The conclusion of a three-part reunion includes a battle between NeNe and Kenya, plus an appearance by Apollo, who addresses the rumors swirling around him. Also: The husbands join to talk about Season 6.

Sunday, May 11th, 2014

26: Secrets Revealed

Previously unseen footage from "The Real Housewives of Atlanta" is presented. Included: NeNe dining with a costar from "Glee"; and clips of Kandi and Momma Joyce.

Sunday, May 18th, 2014

27: Husbands Revealed

The husbands of the wives of the housewives of Atlanta reveal their side of the main talking points of the past season.
Season 7
Sunday, November 9th, 2014

1: Bye Bye & Bon Voyage

Phaedra and Apollo experience an emotionally draining day as he prepares to face his day in court and receive his sentence from the judge. After returning from a whirlwind vacation, Kenya attempts to pick up the pieces in the aftermath of her dispute with Porsha. Now free of NeNe, Cynthia resolves to take both her business and personal life to the next level. NeNe takes a break from Atlanta and heads to Vegas where she is busy rehearsing for "Zumanity," Cirque du Soleil's sexy, risqué show. Still glowing from wedding bliss, Kandi begins to wonder if Todd's laid back parenting style will cause a rift as they prepare for his daughter, Kaela, to come live with them.

Sunday, November 16th, 2014

2: No Moore Apollogies

Kandi tries to please her mother by buying her a house. Meanwhile, tension between Phaedra and Apollo continues; NeNe gears up for opening night in Las Vegas; and Cynthia hosts a party, where Apollo breaks stunning news.

Sunday, November 23rd, 2014

3: All Tea All Shade

The disconnect between Phaedra and Apollo continues to grow wider after Apollo's heartfelt apology to Kenya. Meanwhile, Kandi becomes the bearer of bad news when she decides to tell Phaedra that Kenya is not who they mistakenly thought she was. New Atlanta radio personality Claudia prepares for her new life down South with the help of her bff Kenya, who shows her how things are done in the ATL. NeNe returns to Atlanta after headlining her Cirque du Soleil show in Las Vegas, and lands right in the middle of all the secrets and lies. Kandi and Todd's "pillow talk" turns cold when her excitement to begin the baby making process is met by Todd's second thoughts. After not receiving an invite to Cynthia's Ebony Event, Porsha's suspicion that Cynthia is upset with her is confirmed, when they meet-up and things quickly turn sour.

Sunday, November 30th, 2014

4: Bury the Ratchet

Todd reprimands staffers at the Kandi Factory, putting Kandi in between her team and her husband. Meanwhile, Phaedra struggles with fallout from Apollo's decisions; Claudia begins to adjust to Atlanta life; Kenya hopes to mend relationships with the others.

Sunday, December 7th, 2014

5: Friend or Faux

Claudia adapts to her new life in Atlanta and divulges information about her family history. Meanwhile, Kandi sets out to put her house on the market, and Kandi hopes to bring the ladies together with a dinner, but dramas spill over.

Sunday, December 14th, 2014

6: Make Ups And Breakdowns

Cynthia and NeNe continue to clash as they try to resolve their issues. Meanwhile, Phaedra plunges into work to keep her mind off Apollo's dramas; Cynthia makes her runway comeback at New York Fashion Week; and Kandi treks to the Big Apple to visit Todd's mother.

Sunday, December 21st, 2014

7: Nice To Metria

Cynthia returns to work and joins forces with singer-actress Demetria McKinney. Meanwhile, NeNe goes live on the air in Tampa to debut her clothing collection; Kenya meets a prominent producer; and Kandi receives cold treatment from Mama Joyce at a family barbecue.

Sunday, December 28th, 2014

8: Tea With A Side Of Squashed Beef

Kandi struggles to keep the peace with her family. In other developments, Phaedra anticipates being a single parent; Claudia's mother and grandmother arrive; and Kenya scouts for office space in a bid to launch her business plan.

Sunday, January 4th, 2015

9: 50 Shades Of Shade

Cynthia and Peter embark on a joint business venture by looking for a new location for their lounge. Meanwhile, Kandi hosts a sex-and-relationship party, where NeNe and Claudia face one another. Also: One lady discovers her significant other might not be faithful.

Sunday, January 11th, 2015

10: Puerto Read-Co!

NeNe and Phaedra lend an ear to Demetria regarding her relationship, leading her to question Phaedra's sincerity. When the ladies arrive in Puerto Rico, the conversation gets heated leaving NeNe and Claudia in a battle of words.

Sunday, January 18th, 2015

11: Divide and Ki-Ki

NeNe and Claudia conclude their disagreement at the dinner table, and the group is left completely divided in its wake. While some of the women are amused by the whole exchange, others feel as if they are being unfairly victimized. Kandi hosts a beach party in hopes of bringing the women back together, but the peace is short lived on a bus ride to Demetria's big performance. Claudia is pushed to her limits and reveals a shocking secret about Porsha's personal affairs.

Sunday, January 25th, 2015

12: Beauties in the Fast Lane

A return to Atlanta finds NeNe reflecting on the drama in Puerto Rico. Elsewhere, Cynthia reaches a conclusion about her friendship with NeNe; Kandi and Todd visit a doctor; Phaedra confronts a reality about Apollo; and old acquaintances are reunited on a road trip to Charlotte.

Sunday, February 8th, 2015

13: The Countdown Begins

Kandi tries to overcome bad news about her tour. Elsewhere, Kenya has high hopes about returning to her acting and producing career; NeNe tries to patch up differences at a work event; and Apollo's prison date approaches.

Sunday, February 15th, 2015

14: Hello Mr. Chocolate

Apollo shares shocking news about Phaedra the night before he's scheduled to report to prison. Meanwhile, Kandi worries about problems in her relationship; Porsha's attitude at work frustrates Claudia; Kenya begins casting her TV show; and Apollo faces Phaedra.

Sunday, March 1st, 2015

15: Chocolate Does a Body Good

With Apollo now in prison, Phaedra returns home and begins adjusting to life without her husband. Cynthia drops a bomb to Claudia and Kenya, leaving them both in shock and one in tears. Todd is caught off guard when Kandi mentions going to marriage counseling. When all of the ladies gather for dinner to reconnect, tempers flare as Cynthia and Kenya confront Phaedra about illicit texts on her phone and an alleged affair with the mysterious "Mr. Chocolate."

Sunday, March 8th, 2015

16: Southern Discomfort

Kandi and Todd confront their issues in marriage counseling; the women continue to reel from the story about text messages exchanged between Phaedra and Mr. Chocolate; NeNe proposes a way to heal broken relationships.

Sunday, March 15th, 2015

17: Fix It Therapy

Claudia seeks a new purpose in life and decides to pursue stand-up comedy. Meanwhile, Kandi and Phaedra have an emotional meeting about their wilting relationship; and NeNe brings the ladies together for therapy with Dr. Jeff, but the session sours and NeNe storms away.

Sunday, March 22nd, 2015

18: Housewife Interrupted

Dr. Jeff leads the women to a breakthrough; NeNe studies for her Broadway debut; Kenya's cast reads her script for the first time; Phaedra meets with an attorney; Claudia continues to encourage the women to form better friendships.

Sunday, March 29th, 2015

19: Drama Detox

The ladies travel to the Philippines in an effort to bring the group together. A no-show for the trip is NeNe, who instead chooses to work on her upcoming Broadway role. Also: Phaedra and Claudia bond; dinner drama spoils the group's newfound harmony.

Sunday, April 5th, 2015

20: From Zen to Sin

In the Philippines, the women visit Manila and a volcano, then they go on a shopping excursion followed by a pajama party; Phaedra and Kenya have an emotionally charged discussion; NeNe is overcome during a costume fitting in New York.

Sunday, April 12th, 2015

21: Chasing Nay-Nay

The women return from the Philippines. Here, Kenya shoots her pilot, "Life Twirls On"; Cynthia works on her role as a Jamaican salon owner; Kandi and Todd try to go on a date; Phaedra deals with Apollo's absence; and NeNe makes a cameo from New York.

Sunday, April 19th, 2015

22: Atlanta Twirls On

Kandi delivers surprising news in the Season 7 finale. Also: Peter and Cynthia receive a shocking phone call; NeNe scrambles through her final preparations for her Broadway debut; and Kenya hosts a screening event for her pilot, titled "Life Twirls On."

Sunday, April 26th, 2015

23: Reunion (Part 1)

Part 1 of 3. The Atlanta ladies reunite to address the dramas of Season 7. Included: NeNe and Kandi clash; Phaedra reflects on her emotional season and stuns the group with a revelation; and Claudia and Porsha face off once again.

Sunday, May 3rd, 2015

24: Reunion (Part 2)

Part 2 of 3. The Atlanta women reunite, discussing shifting friendships and a new group dynamic. Also: Kandi and Phaedra address the cracks in their relationship; and the men join the group to sound off about the hot dramas of Season 7.

Sunday, May 10th, 2015

25: Reunion (Part 3)

Conclusion. The ladies reunite to dish on Season 7's dramas. Included: NeNe and Cynthia trace the decline of their relationship; Claudia and NeNe try to make amends; and a reflection on the ladies' group therapy session leads to a shocking development.

Sunday, May 17th, 2015

26: Kandi's Ski Trip: Mending and Blending

Newly married Kandi Buruss-Tucker and Todd Tucker decide to go on a vacation to Colorado together with their families in order to build better relationship.

Sunday, May 31st, 2015

27: Kandi's Ski Trip: Trip Down Mending Lane

Carmon and Kandi hash out their issues. Todd was blamed for Kandi's demeanour.

Sunday, June 7th, 2015

28: Kandi's Ski Trip: A Family Affair

The family spends their last days on their family trip in Colorado.
Season 8
Sunday, November 8th, 2015

1: The Shades of It All

Kandi and Todd receive exciting news in the Season 8 premiere. Also: A viral video causes drama for Cynthia; Porsha's boyfriend visits; Phaedra adjusts to life as a single mother; and Cynthia throws an event to celebrate her eyewear line.

Sunday, November 15th, 2015

2: Duking It Out

Kenya seeks advice from actress-director Kim Fields about her TV pilot. Elsewhere, Cynthia struggles with a red-faced viral-video matter; Porsha introduces her new boyfriend at a surprise party; and Kandi tries to mend her friendship with Phaedra.

Sunday, November 22nd, 2015

3: Party in a Sweatbox

Kenya tries to make amends with Sheree following fiery conflict at Cynthia's launch party. Meanwhile, Phaedra and Kandi have differing views on their friendship; Kim Fields meets the remaining ladies; and Kenya hosts a bash to launch her hair-care line.

Sunday, November 29th, 2015

4: Rocky Boat Horror Story

Kenya makes a surprise visit to Chateau Sheree and is astonished by what she discovers. Elsewhere, Cynthia reaches out to Kandi about her marriage; and Kenya hosts a day trip on a boat with the ladies, but Cynthia and Porsha make waves when they clash.

Sunday, December 6th, 2015

5: Where Is the Love Boat

A booze cruise turns dramatic when an argument between Cynthia and Porsha escalates. Back on land, the group continues to clash over the events. Meanwhile, Kandi visits the doctor and faces troubling news, and the ladies try to unite.

Sunday, December 13th, 2015

6: Bienvenido A Miami

Odd-couple Kenya and Porsha join forces to plan a ladies' trip to Miami. Also: Porsha rents a yacht for the women; Cynthia's friend clashes with Sheree over past drama; Kim becomes homesick; and Kenya is accused of spreading rumors.

Sunday, December 20th, 2015

7: Miami Spice

A Miami trip turns tense, thanks to a guest of the house. Meanwhile, Porsha has a steamy date with a new suitor; two women travel back to Atlanta; and Kim has doubts about her newfound friendship with Kenya.

Sunday, December 27th, 2015

8: There's No Business Like Friend Business

A long-distance romance continues for Porsha. Also, Kenya tries to woo a younger man; Peter and Cynthia's reconciliation progresses; and the ladies gather to celebrate Kandi's music collaboration with Demetria McKinney, but not without tense drama.

Sunday, January 3rd, 2016

9: Shade for Days

Kenya continues to build her future dream home and discovers her family relationships are also in need of some construction as well. Porsha heads to Los Angeles to cover an awards show for Dish Nation, but will conflict with her sister Lauren compromise her performance on the red carpet? Kandi gets the tea about Don Juan's run-in with Phaedra and Porsha leaving her skeptical of her mended friendship with Phaedra. To celebrate the success of her eyewear line, Cynthia hosts a customer appreciation event where drama erupts between Porsha and Kandi.

Sunday, January 10th, 2016

10: Trouble on the Family Tree

Kandi finally begins to slow down as Mama Joyce helps her prepare for her bundle of joy to arrive. Phaedra receives a surprise visit from Mama Joyce and is faced with an offer she can't refuse. Cynthia is whisked away by Peter on a romantic getaway to rekindle their relationship. Porsha has a tough conversation with her sister Lauren to discuss how her pregnancy is affecting their business. Phaedra and Todd work to settle their financial differences, while Kenya heads to Detroit to reunite with her family and hopefully reconnect with her mother.

Sunday, January 17th, 2016

11: Ms. Parks Goes to Washington

Phaedra hosts a trip to Washington, D.C., to gain support for her Save Our Sons organization. Elsewhere, Kenya's family drama continues following her return from Detroit, leading to an argument with her aunt; Cynthia and NeNe reconnect over cocktails.

Sunday, January 24th, 2016

12: Beauties & the Beat

Kandi and Todd take a refresher course in parenting as they prepare for Baby Tucker's arrival. Meanwhile, Phaedra and Ayden set out to celebrate Apollo's birthday; Kim plans a makeup-free brunch; and Cynthia gears up for her eyewear commercial.

Sunday, January 31st, 2016

13: Jamaican Beef Catty

The ladies take over Jamaica with their men in tow for a little fun in the sun. NeNe surprises the girls on the island and creates an immediate rift between Kenya and Cynthia's friendship. Meanwhile, back at home Kandi and Todd prepare for Baby Tucker's arrival. Kenya is devastated when Cynthia cuts her out of her plans for her eyewear commercial, and Kim gets heated when her directing credentials are questioned -- revealing a very different side to her personality.

Sunday, February 14th, 2016

14: Peaches Of The Caribbean

Kenya confronts Cynthia about statements made to the other ladies. Meanwhile, Peter serves as tour guide in Jamaica, with Kenya and Matt staying behind for some romance. Also, NeNe plays peacemaker, and cold behavior threatens a commercial shoot.

Sunday, February 21st, 2016

15: Read School Is in Session

In the aftermath of the rumors regarding Kim's husband's sexuality, Phaedra and Nene offer her some advice on how to stand up against the accusations. Meanwhile, back in Atlanta, Kandi and Todd struggle to convince a hesitant Aunt Bertha to take part in their family restaurant idea. Will they ever be able to get her on board with the rest of the gang? As the trip begins to 'wind down' in Jamaica, tensions hit a peak between Kim and Kenya, causing Cynthia to once again be caught in the middle.

Sunday, March 6th, 2016

16: Turning Over a New Peach

After working on Cynthia's "mercial," Kim is determined to move her directing career forward while avoiding any more drama with Kenya. Kenya's Aunt Lori grills her about her new boyfriend, leaving her conflicted about pursuing a future with a younger man. Meanwhile, Porsha struggles to keep the photo shoot for her new lingerie line afloat without her sister/assistant Lauren to help. Kandi, Todd, and Mama Joyce find themselves in the doctor's office discussing how many carats the "push gift" should be. Finally, Phaedra embarks on an emotional trip with her two sons to visit Apollo for the first time since his incarceration.

Sunday, March 13th, 2016

17: Who's Been Naughty Who's Been Nice

After leaving Apollo's prison visit, Phaedra looks to the future by throwing a lavish holiday party. Kandi doesn't know who to trust after the Feds come to her home looking for Apollo's assets. Cynthia and Peter are caught by surprise when her daughter Noelle interrupts their unconventional date night. Porsha begins the journey to preserve her fertility, meanwhile Kenya's family begins to grow when her boyfriend Matt surprises her with two new babies of their own. 'Tis the season for friends, family, shade, and good cheer at a Christmas bash that brings everyone together for a final showdown.

Sunday, March 20th, 2016

18: Reunion (Part 1)

Tensions rise between Kenya and Phaedra when Kenya accuses her of being the ultimate shade thrower. Kandi and Phaedra address their deteriorating relationship but with new grievances in the mix, will these two ever be able to put the past behind them and move forward? Shereè joins the ladies to discuss her experience returning to the show, and Kenya and Kim go head-to-head when they confront their rocky relationship.

Sunday, March 27th, 2016

19: Reunion (Part 2)

Phaedra reflects on the emotional season she's undergone with her husband Apollo away at prison and the effect it's had on her life. Cynthia and Peter disclose the current state of their marriage and address upsetting rumors about their relationship, which leads to a tense verbal encounter between Cynthia and Porsha. The women revisit the drama surrounding the Miami trip and make an attempt to move forward after a tumultuous season.

Sunday, April 3rd, 2016

20: Reunion (Part 3)

The ladies rehash the drama of Jamaica from the ups and downs surrounding the execution of Cynthia's commercial to her downplaying her relationship with Kenya to the group. In a special appearance, NeNe Leakes gathers with the women to weigh in on the drama and to address the group's concerns surrounding Porsha's anger management issues. Shereè and NeNe reflect on their shaky past and where their friendship stands today. The men join the conversation to give their opinions on the plethora of hot-button issues including unsettling allegations surrounding Kim's husband, Chris.

Sunday, April 10th, 2016

21: Secrets Revealed

The Georgia peaches continue to throw shade with never-before-seen footage from Season 8 including Porsha and Phaedra's makeover of Kim, as well as juicy moments from Peter and Cynthia's video-gate drama. Plus, more heated moments from Kenya and Kim's epic showdown are unveiled.
Season 9
Sunday, November 6th, 2016

1: House of Shade and Dust

Kandi and Todd juggle parenting as Kenya and Sheree inch closer to completing their homes. Phaedra ponders the idea of dating again, while Cynthia's marriage to Peter reaches a point of no return. Porsha is forced to take a look in the mirror and Kenya invites some of the ladies over to celebrate. Sheree is shocked by what she sees at Kenya's soiree.

Sunday, November 13th, 2016

2: Housewive House Wars

Another unexpected guest pops up. Cynthia is forced to deal with the impact her marriage has had on her daughter and comes face-to-face with Peter. Kandi and Todd juggle launching an Ace-inspired product line and construction of their new restaurant. Momma Joyce gets the rumor mill going about why Phaedra's divorce is dragging on. Porsha plans a girls outing.

Sunday, November 20th, 2016

3: Ghosts of Boyfriends Past

Kenya and Matt take their relationship to the next level with a road trip to Matt's family reunion. Cynthia struggles with the idea of not being on good terms with Peter after they divorce. Bob tries to coax Shereé into going out on a date, while Porsha comes up with her own idea of a modern family. Kandi gets an unexpected visit that has her questioning what's best for her daughter.

Sunday, November 27th, 2016

4: Another Spin Around the Block

Phaedra unites the group for a worthy cause, but charity takes a backseat as Kenya and Shereé go at it again; Cynthia's daughter, Noelle, makes her modeling debut; Bob takes Shereé out on a romantic date; Kandi is taken aback by a telephone call.

Sunday, December 4th, 2016

5: Shade Grenade

Reeling from the news that her son has had a run-in with the law, Sheree leans on Bob for support; Kenya and Matt's relationship continues to spiral downward; Phaedra receives a disturbing telephone call that turns her world upside down.

Sunday, December 11th, 2016

6: Tastes Like Trouble

Cynthia's peaceful divorce takes a turn when Peter starts talking about their relationship to the press. While Kenya hopes to reconcile her differences with Matt, Porsha decides she is ready to buy her first home, despite being unsure of what her new relationship has in store. Kandi hosts an afternoon of tasty eats, but Mama Joyce's choice of words leaves a bad taste in Phaedra's mouth. Things also heat up when Shereé spills the tea on Porsha's past.

Sunday, December 18th, 2016

7: Model Behavior

Phaedra calls Kandi to clear the air, but the conversation takes a turn as Kandi divulges long-held secrets. Shereé acts as momager to son Kairo, as he explores a modeling career. Porsha finally introduces her boyfriend Todd to the family and he reveals something Porsha wasn't expecting, putting their new relationship to the test. Cynthia anxiously awaits news of whether her offer on her dream home was accepted. In the aftermath of Kenya's argument with Matt, she calls upon her dad for fatherly advice -- but nothing can prepare her for her next encounter with Matt.

Sunday, January 1st, 2017

8: Bosom Buddies

The juicy details surrounding Kandi and Phaedra's disastrous lunch begin to spread like wildfire, leaving Porsha on a mission to defend Phaedra from the allegations. When Porsha and Shereé decide to confront Kandi about the drama, everyone is left speechless when new accusations are brought to the table. Meanwhile, Cynthia looks to get a different type of makeover, while her daughter Noelle and soon-to-be-ex Peter share a tearful reunion. Kandi celebrates her daughter Riley's 14th birthday as Shereé deals with the cost of having expensive taste and Porsha takes an unusual exercise class to help spice up her new relationship.

Sunday, January 8th, 2017

9: Char-lotta Drama

Kenya is invited to host Peter's grand opening of Club One in Charlotte, but Cynthia is disappointed to discover she was not invited to join the celebration. Meanwhile, Kandi feels betrayed by a former employee as she gears up for her Bedroom Kandi convention. Shereé prepares to drop a fiery tell-all novel based on her life, while Porsha temporarily moves back in with her mom until she can find her dream home. Phaedra gets a visit from an unexpected guest and Peter's highly anticipated grand opening gets derailed by a few surprise visitors.

Sunday, January 15th, 2017

10: Uncharitable Behavior

Kenya returns from Charlotte to discover "Moore Manor" has been vandalized once again by her estranged boyfriend Matt. Phaedra gives Kenya legal advice, and in the process reveals shocking secrets about her marriage. Cynthia and Noelle officially move out of their townhouse that they once shared with Peter, and some surprise houseguests show up at Kandi's. Meanwhile, drama pops off at Phaedra's pop-up shop between Kenya and an unexpected visitor.

Sunday, January 22nd, 2017

11: Thelma and Louise Take Flint

Phaedra and Kenya rekindle their friendship as they travel to Flint, Mich., to participate in Phaedra's summer camp; Cynthia makes herself at home in Kandi's house; Porsha starts seeing red flags in her relationship with Todd.

Sunday, January 29th, 2017

12: Into the Woods

A "glamping" trip is planned, despite Porsha's recent outburst. Also: Porsha questions Phaedra's loyalty; Matt's anger issues are addressed; Kandi throws an engagement party for Shamea; the ladies head out on their trip, complicated by surprise guests.

Sunday, February 12th, 2017

13: If These Woods Could Talk

The ladies reach the woods of Georgia for a weekend of "glamping," but they're stunned to learn they must spend the first night sleeping in tents. The women bond over outdoor activities, but dinner falls apart due to flying rumors, and old and new dramas must be confronted.

Sunday, February 19th, 2017

14: Loose Lips Sink Ships

The women return to Atlanta following the dramatic end to their glamping getaway. Also: Cynthia plans her fashion show; Porsha gives Todd an ultimatum; Phaedra gets news about her divorce; Kandi and Porsha meet in a bid to settle their unresolved issues.

Sunday, March 5th, 2017

15: Lei It All on the Table

The tea over-floweth when Kandi relays Porsha's accusations to Cynthia, Shereé, Kenya, and Shamea, all while Porsha spills the details to her sister. Kenya gets a surprise visit from her brother and his kids that helps her realize she needs to make a decision about her relationship with Matt once and for all. Kandi and Todd plan a couples' getaway to Maui for all the ladies. Phaedra treats Porsha to a day of beauty treatments in order to convince her to attend as her guest. Tensions erupt when Shereé's attempt to lei it all out on the table backfires and Porsha finally pushes Kandi past her limit. Facebook Twitter Pinterest Email More

Sunday, March 12th, 2017

16: Maui Mayhem

A first dinner in Maui turns ugly when Kandi and Porsha clash over blame for salacious rumors. Also, Kandi plans a speed-boat adventure (without Porsha); Sheree's courtship hits obstacles; and Phaedra organizes an emergency "restoration service."

Sunday, March 19th, 2017

17: Aloha and Goodbye

A roast of Peter is planned after Phaedra's effort to reunite the group fails. Also: Sheree must decide on a life with or without Bob; Cynthia comes to terms with the end of her marriage; Kenya and Phaedra's newfound friendship is tested when Kenya hosts a party.

Sunday, March 26th, 2017

18: Baby Nups and Breakups

The ladies return from a Hawaiian getaway. Here, Cynthia shows her strength to the Atlanta fashionistas; momager Sheree tries to interfere; Kandi plans a restaurant preview; Porsha is willing to take her relationship to the next level; Matt resurfaces.

Sunday, April 2nd, 2017

19: Side Dishes and Side Pieces

Kandi and Todd scramble to launch Old Lady Gang restaurant. Also, dramas center on Cynthia's divorce; Phaedra's birthday is celebrated; and the ladies gather at a preview event, but an unforeseen guest arrives, leading to revelations about a divorce.

Sunday, April 9th, 2017

20: Chateau She Did That

Sheree unveils Château Sheree at a housewarming bash in the Season 9 finale. Also: Kenya faces her past; Phaedra helps Kandi's former disgruntled employee; and Porsha discovers a new sense of clarity in her relationship with Todd.

Sunday, April 16th, 2017

21: Reunion (Part 1)

Part 1 of 4. The Atlanta ladies reunite. Drama heats up between Kenya and Sheree when discussing the building of their dream homes; Phaedra and Kenya address their rocky friendship; Porsha's anger management is questioned, leading to a fiery encounter.

Sunday, April 23rd, 2017

22: Reunion (Part 2)

Part 2 of 4. A reunion continues with Kenya reflecting on her complicated relationship with Matt. In addition, Phaedra provides a status report on her divorce; Sheree calls out Kenya; and Sheree reveals more details surrounding her marriage.

Sunday, April 30th, 2017

23: Reunion (Part 3)

Part 3 of 4. A reunion continues with the men joining the conversation. Included: Bob addresses his relationship with Sheree; Todd discusses Phaedra; Cynthia and Peter talk about post-divorce life; and "Lesbiangate" issues shake friendships to the core.

Sunday, May 7th, 2017

24: Reunion (Part 4)

Conclusion. The aftermath of "Lesbiangate" dramas plays out in the final installment of a four-part reunion. Also: Behind-the-scenes moments are captured as the ladies attempt to move forward after an explosive Season 9.

Sunday, May 14th, 2017

25: Secrets Revealed

Previously-unreleased footage from the ninth season is broadcast.
Season 10
Sunday, November 5th, 2017

1: 50 Shades of Cynthia

Kenya returns home from vacation with big news but quickly learns that her secret is already out. Despite the explosive rumors from last year, Kandi shows no signs of defeat as business continues to boom at the OLG restaurant. Meanwhile, Porsha struggles with letting people back into her life after being betrayed, and Cynthia celebrates her fiftieth birthday one more time. Things heat up at the party when NeNe comes face to face with a former friend.

Sunday, November 12th, 2017

2: Say Yes to Distress

Cynthia rejoins the dating scene with a much younger beau; Shereé meets with a life coach to help get her life back on track; Kenya is scrutinized over her husband; during Shamea's bridal shower, Porsha gets called out for being a shady best friend.

Sunday, November 19th, 2017

3: Chateau Get Down

Porsha clings to her family after losing another friend, but she is shocked by accusations from her sister; NeNe is left home alone to fend for herself; Shereé plans to turn the Chateau into a disco palace, but her party planner leaves her in a bind.

Sunday, November 26th, 2017

4: All White Never Forget Showdown

NeNe plans a soiree while nursing Gregg back to health; tensions rise when Kim Zolciak-Biermann shows up to the party; Kandi discovers the difficulties of balancing life and business; Shereé is forced to come to terms with the truth.

Sunday, December 3rd, 2017

5: Petty Party

The girls attempt to make sense of what transpired between Kenya and Kim; Cynthia opens up to her daughter about her new man; Kenya contends with heartbreaking family news; Shereé reveals a shocking secret about her romantic life.

Sunday, December 10th, 2017

6: All Aboard the Shady Express

The ladies surprise Kenya with a wedding celebration; NeNe makes a shocking revelation about Shereé's new man; Porsha tries to repair her relationship with Kandi; the group questions whether Kenya and Cynthia are truly best friends.

Sunday, December 17th, 2017

7: Rock the Boat

Cynthia and Peter reunite to discuss business moves; Porsha embarks on her first blind date; Kandi faces the challenges of raising a teen; an unexpected phone call leaves Shereé wondering if her new love is strong enough to stand the test of time.

Sunday, January 7th, 2018

8: A Mad Tea Party

Kandi and Todd search for a new general manager for the restaurant; Cynthia and Marlo serve tea to NeNe and Porsha with the hope that they will reconcile; Kenya and Shereé join forces to produce a PSA against domestic violence.

Sunday, January 14th, 2018

9: The Peaches of Wrath

Shereé invites Kim and NeNe to dinner; Porsha gets a career-changing opportunity; Shereé receives good news about her boyfriend; Cynthia faces new scrutiny over her interest in Will; NeNe gathers the women to address their issues.

Sunday, January 21st, 2018

10: Storming Out

Porsha organizes a trip to Houston to help victims of Hurricane Harvey; NeNe has issues with Shereé's prison boyfriend; Riley turns 15 and learns to drive; tensions rise when Kenya has a difficult time taking constructive criticism.

Sunday, January 28th, 2018

11: Tea is of the Essence

Kandi invites everyone to her Essence magazine cover release party; NeNe introduces the ladies to a fashionable new friend; Kenya copes with separation anxiety from her husband; Cynthia faces the reality of where things stand with Will.

Sunday, February 11th, 2018

12: Peaches Be Trippin

Cynthia deals with the fallout from Porsha's news; Porsha sits down with an unexpected ally; Kenya begins shifting priorities; Cynthia enlists NeNe's help in getting all the girls together for a trip to Barcelona.

Sunday, February 18th, 2018

13: Livin' La Villa Loca

The ladies' arrival in Barcelona gets off to a bumpy start when Cynthia confronts Eva and Porsha; Cynthia's hosting duties are questioned after the ladies arrive at their villa; things heat up between Marlo and Kandi; a joke is made at Kim's expense.

Sunday, February 25th, 2018

14: Barcelona Breakdown

The women demand that Shereé keep Kim in check; Porsha wreaks havoc on the streets of Barcelona; Cynthia gets over her man problems by taking a dip in the lady pond; the trip comes to a surprising end for one of the ladies.

Sunday, March 11th, 2018

15: Let There Be Light and Love

Following Porsha's departure, the women attempt to heal and to salvage the final days of their trip to Barcelona, Spain; a photo shoot raises questions about NeNe's past with Shereé's boyfriend; the women's last night is complicated by circumstances.

Sunday, March 18th, 2018

16: Driving Miss Kim

NeNe and Kim face off on social media over the controversial video Kim sent to the ladies during their trip; Porsha shakes off her Spain sorrows by preparing for her upcoming play; Kandi is confronted with an uncomfortable decision.

Sunday, March 25th, 2018

17: ReMarcable

Tyrone makes an exciting proclamation to Shereé, while her daughter comes home from college and grills her about the romance. After her abrupt exit from Barcelona, Porsha blows off some steam with Rickey Smiley. Kandi worries that dropping NeNe from the Xscape Tour will cost them their friendship, while NeNe teaches her son Brentt to learn from her mistakes. Kenya returns to Atlanta to screen her domestic violence PSA, and a surprise guest shuts down the haters for good.

Sunday, April 1st, 2018

18: Nightmare on Peachtree Street

Kandi is busy as ever as she gears up for her Xscape tour and Broadway debut, while also helping Eva throw a spooky Halloween birthday party. Porsha preps for opening night of her stage play, while Shereé feels betrayed by a friend. At Eva's party, NeNe manages to turn a negative into a positive, while Cynthia taps into her masculine side. Kim and NeNe come face-to-face for the first time since Roachgate, but not all the bugs have been worked out yet.

Sunday, April 8th, 2018

19: Reunion (Part 1)

A shocking revelation leaves the ladies speechless; Kandi and Porsha get into a heated exchange of words as they attempt to work through unresolved issues; Kenya is taken to task on keeping the details of her marriage hidden behind closed doors.

Sunday, April 15th, 2018

20: Reunion (Part 2)

Eva Marcille joins the ladies and wastes no time questioning the sincerity of Cynthia's love interest; the ladies get candid with their opinions surrounding Shereé's prison bae; Kim returns to the reunion couches for the first time since season six.

Sunday, April 22nd, 2018

21: Reunion (Part 3)

Kim reflects on her return to the show, which leads to a fiery verbal encounter with Kenya; NeNe and Kim go head-to-head in the ultimate war of words.

Sunday, April 29th, 2018

22: Secrets Revealed
Season 11
Sunday, November 4th, 2018

1: To Love and to Cherish

Cynthia and Porsha have fallen hard for their new men; Eva has a new ring and a new baby; NeNe prepares to fight alongside Gregg as he begins his battle with cancer; Porsha rallies all the ladies for a trip to Miami to show the Leakes their support.

Sunday, November 11th, 2018

2: South Peach

Porsha enjoys her birthday weekend with Dennis, but the romance comes to a halt after a brush with danger; Kandi, Cynthia, Eva, and Marlo touch down in Miami to surprise NeNe as she hits the comedy stage for the first time since Gregg's diagnosis.

Sunday, November 18th, 2018

3: A New Addition

Eva and Porsha hit the gym; Kandi reconnects with friend Shamari DeVoe who is the lead singer from the group Blaque; the ladies attend ATL Live to check out Shamari's performance; Kandi finds out potentially damaging information about Porsha's man.

Sunday, November 25th, 2018

4: Pass the Peach, Throw the Shade

Porsha faces Dennis' mother; Kandi and Todd meet with Dr. Jackie; Shamari drops a bomb on her mother-in-law; Cynthia hosts a Bailey-Cue; NeNe hears a surprising rumor; the ladies find themselves in the hot seat during Cynthia's Pass the Peach game.

Sunday, December 2nd, 2018

5: Tatted Tales

Kandi gets advice from the women about sharing details from Porsha's boyfriend's past; Eva's mother pushes her daughter's buttons regarding the wedding's budget; Shamari reveals more details about her open relationship with her husband.

Sunday, December 9th, 2018

6: Whining and Dining

Shamari and Ronnie open up to Kandi and Todd about their relationship; Kandi and Porsha have a one-on-one meeting for the first time in years; Nene decides to throw a couples' event; Porsha gives Dennis the surprise of a lifetime for his birthday.

Sunday, December 16th, 2018

7: Sisterhood of the Traveling Peaches

A newly pregnant Porsha works at Dennis' restaurant to win over his mother's approval; the men bail on Nene and Gregg's couples trip; the women board a bus to Destin, Fla., and play a game of truth or dare during which Kandi spills more Dennis tea.

Sunday, December 23rd, 2018

8: Final Destin-ation

In Destin, Fla., Shamari accepts fashion tips from Marlo; during rainy weather, the ladies put their talents on display in their quest for a crown; the group begins to suspect there is more to Porsha's alcohol cleanse than she's letting on.

Sunday, December 30th, 2018

9: A Mother's Love

Cynthia plans a send-off for Noelle that ends in a meltdown; Porsha and Dennis are ecstatic about their first sonogram; Shamari and her mother forge a new bond; NeNe and Gregg hold a family meeting to educate their sons on Gregg's cancer.

Sunday, January 6th, 2019

10: The Wrong Road

Porsha gets the boot after an altercation at Todd's birthday party; Mike Hill comes to town; Eva and Tanya host a hibachi night followed by a bachelorette trip invite; the evening goes awry when Porsha and Kandi engage in a battle of words.

Sunday, January 13th, 2019

11: Texts, Lies & Therapy

Eva and Tanya's hibachi night continues to go up in flames when Eva is confronted by Porsha over past shady comments. As Gregg's birthday approaches, tension builds between the Leakes as Nene deals with the mounting pressure of being his caretaker.

Sunday, January 20th, 2019

12: The Peaches of Tokyo

While in Tokyo to celebrate her bachelorette party, Eva receives devastating news that threatens to derail the trip; Porsha shares a secret with the rest of the ladies; NeNe and Tanya get into a heated confrontation that leaves everyone confused.

Sunday, January 27th, 2019

13: Tempers in Tokyo

After NeNe is confronted about a shady comment, tempers spiral out of control; Eva tries to stay in good spirits, but an interaction with Marlo drives her over the edge; the ladies go out for a sexy night in the Red Light District.

Sunday, February 10th, 2019

14: Lost in Translation

Eva and the ladies continue their celebration with a bachelorette party; epic battles go down during a traditional Samurai lesson; NeNe's troubles with Gregg come to a head and leaves her questioning their relationship.

Sunday, February 17th, 2019

15: Let's Make It Official

As Porsha and Dennis prepare for their baby's arrival, the ladies speculate about when they will take their relationship to the next level; Eva deals with the stresses of wedding planning; Kandi and Todd struggle with the decision to use a surrogate.

Sunday, March 3rd, 2019

16: Bye Wig, Hello Drama

Kandi gets a surprise at her "Welcome to the Dungeon" auditions; Eva deals with increasing wedding costs; NeNe hosts a Bye Wig party during which the women rock their natural hair; a misunderstanding leaves everyone both wigless and speechless.

Sunday, March 10th, 2019

17: Welcome to the Dungeon

In the aftermath of NeNe's Bye Wig party, the ladies try to make sense of what happened; Shamari tells Ronnie about her drunken antics; Eva searches for a wedding dress; Kandi preps for the launch of her "Welcome to the Dungeon" burlesque show.

Sunday, March 17th, 2019

18: The Model Bride

The ladies all come together to celebrate Eva and Michael's big day; the ladies are concerned with Shamari's behavior; NeNe drops a bomb about her marriage; Kandi and Porsha confront Marlo about a miscommunication that occurred after NeNe's party.

Sunday, March 24th, 2019

19: No Money, Mo' Problems

Eva's post honeymoon bliss crashes down around her as Marlo serves up a pot of tea regarding her living situation; since her meltdown, NeNe struggles over what's next for her marriage; Kandi and Todd celebrate the opening of their restaurant.

Sunday, March 31st, 2019

20: Caught in the Middle

Porsha gets ready for her gender reveal, only to have her hopes dashed; Eva pushes past the rumors about her finances; when Cynthia's old friend makes an appearance at her wine cooler event, it threatens to blow a hole in her relationship with NeNe.

Sunday, April 7th, 2019

21: Reunion (Part 1)

A pregnant Porsha relives the highlights of her relationship with Dennis; Eva lands in the hot seat; Kandi provides an update on her surrogacy journey; Cynthia confronts NeNe; Porsha and Kandi address their relationship when it comes to social media.

Sunday, April 14th, 2019

22: Reunion (Part 2)

Kandi clues Porsha in about reports regarding her and Dennis' relationship timeline; NeNe and Gregg talk about his cancer diagnosis and their marriage; tempers flare as the women discuss the Bye Wig party.

Sunday, April 21st, 2019

23: Reunion (Part 3)

The Bye Wig party saga continues; Cynthia glows while talking about her whirlwind romance with Mike Hill; the women discuss the drama surrounding Eva's wedding party; tensions rise as NeNe and Cynthia go head to head.
Season 12
Sunday, November 3rd, 2019

1: The Moore the Merrier

Kenya relishes her new role as mother to daughter Brooklyn; Porsha's relationship with Dennis hits a rough patch; a guest shows up at Kandi's restaurant to reveal shocking news about Dennis; Cynthia is obsessed about getting engaged.

Sunday, November 10th, 2019

2: Cheatin' Heart

Cynthia and Kandi try to clean up the mess in the aftermath of the Barbie Bash; Kenya unleashes her unfiltered thoughts on Cynthia; while struggling to make sense of her relationship, Porsha drops a bomb that no one is expecting.

Sunday, November 17th, 2019

3: The Float Goes On

Eva and Cynthia get closer as some of the ladies get ready to head to WorldPride In New York City; Kenya confides that she and Marc are having problems; Kandi and Todd debate parenting styles; NeNe returns with a new outlook on life and great news.

Sunday, November 24th, 2019

4: Love, Marriage, and Sour Peaches

On top of the float for WorldPride, Cynthia and NeNe come face to face for the first time since their fallout; Porsha confronts the reality that Dennis was unfaithful; Kenya is forced to acknowledge the growing divide in her long-distance marriage.

Sunday, December 1st, 2019

5: The Regift That Keeps on Giving

Kenya shares details about her troubled marriage with Porsha; Kandi drops Riley off in New York City for an internship; NeNe and Marlo have a make-up lunch after their blowup, and NeNe invites a surprise guest who spills some tea about Cynthia.

Sunday, December 8th, 2019

6: Where There's a Wig, There's a Way

Kandi and Todd continue to deal with their parenting differences; Kenya puts all her energy into her business; NeNe invites Kandi to lunch and reveals disturbing information about Cynthia; Marlo throws a party to launch her new wig line.

Sunday, December 15th, 2019

7: What Would Michelle O Do?

Marlo takes Porsha on a hookah and Hennessy-fueled pedal tour to get her mind off her break up; Kenya visits an estate lawyer; rumors abound that someone in the group secretly recorded Cynthia talking behind NeNe's back.

Sunday, December 22nd, 2019

8: Head Over Hills

Cynthia's boyfriend, Mike, decides he's ready to take their relationship to the next level; Cynthia tries to get to the bottom of "Snakegate"; with the opening of The Bailey Wine Cellar, NeNe extends an olive branch to Cynthia.

Sunday, December 29th, 2019

9: A Whine of a Time

The ladies head to Canada to partake in the Toronto Carnival; before the festivities, Porsha gets a few things off her chest; Cynthia wonders whether Kenya tried to ruin Mike's proposal; Kenya reveals that things with Marc have not improved.

Sunday, January 5th, 2020

10: Living on the Edge

NeNe receives an icy welcome in Toronto; NeNe and Eva reopen old wounds; a group trust exercise forces the ladies to live on the edge; Kenya, Porsha and Kandi team up to find the person who recorded Cynthia, then they receive a shocking surprise.

Sunday, January 12th, 2020

11: Snake Bye

Porsha is taken by surprise when ex-fiancé, Dennis, pops up with a ring and a question; Kenya, Kandi and Porsha wonder who is responsible for the alleged recording of Cynthia; accusations fly at the final dinner in Toronto.

Sunday, January 19th, 2020

12: A Hairy Situation

Eva is determined to get Marley's last name legally changed, but her biological father may present a roadblock; now that Dennis has re-proposed to Porsha, he has to also win her family back; Tanya dishes out a secret she has on Kenya.

Sunday, February 9th, 2020

13: Hot Tea With a Side of Cookies

Cynthia brings Tanya and Kenya together to work out their differences, but Kenya arrives with a shady guest in tow; Cynthia visits fiancé Mike in Los Angeles where she sees an unexpected side of his life that causes her concern.

Sunday, February 16th, 2020

14: Lions and Tigers and Shade

Cynthia and NeNe finally sit down to try to work through their differences; NeNe invites the ladies to a jungle themed brunch, but things do not go according to plan when some guests leave early while others show up unannounced.

Sunday, February 23rd, 2020

15: Kenya vs. ken

Cynthia and Mike's relationship is tested when his past gets to be too much for her to handle; The girls let out their frustrations during a game of kickball; Marc returns and invites Kenya's nemesis to group "couples bowling."

Sunday, March 1st, 2020

16: In the Name of Charity

Cynthia hosts a baby shower for Eva; Kenya makes a bold request of Tanya, while Kandi will do whatever it takes to get the role of a lifetime; Kenya helps her husband plan a charity event, but the distance between them reaches a breaking point.

Sunday, March 8th, 2020

17: Greece Is the Word

Kenya and Marc announce their divorce before the ladies' Greek vacation, so Kandi and Cynthia ask the women to be on their best behavior, but the ask is nearly impossible for Nene and Marlo. After the bomb shell announcement, Kenya shows up to Greece in good spirits, but instead of a sunny trip, the shade comes out.

Sunday, March 15th, 2020

18: A Greek Tragedy in 6 Acts

After a misunderstanding with Nene, Kenya is ready to put the drama behind her but finds herself in hot water with Cynthia when she asks some inappropriate questions. An intense conversation rehashing old wounds brings Porsha and Nene to tears. When Nene confronts Kenya over her behavior, tempers erupt leaving the vacation almost in ruins.

Sunday, March 22nd, 2020

19: Ruined Peaches

After Porsha and Tanya try to get all the girls to reconcile their issues, Nene apologizes to Kenya for her past comments; Marlo sends Kenya to her breaking point; on their last day in Greece, Kandi and Cynthia want to reconcile Nene and Kenya.

Sunday, April 5th, 2020

20: More Love More Problems

After a tumultuous trip to Greece, the women are back home in the ATL. Kandi heads to Chicago for a major acting opportunity, but her absence at home reopens old wounds. Eva debuts baby Maverick to the world, while the status of Kenya's marriage hangs in the balance. Porsha hosts a charity event and the ladies lay it all on the table.

Sunday, April 12th, 2020

21: Moving Up and Moving On

Kenya takes her separation from Marc one step further, while Cynthia struggles to decide if she should make the big move to Los Angeles. NeNe and Gregg celebrate their 23rd anniversary in a very unconventional way, and Eva finally moves into her new dream home. Porsha and Dennis disagree about their living arrangements, and Kandi and Todd take time out of their busy schedules to meet with a couples counselor.

Sunday, April 19th, 2020

22: A Star Is Born

On the day of Kandi's baby shower, Mama Joyce and Todd's old feud reignites; NeNe gets the scoop on some bad press circulating about her, meanwhile Porsha has newfound issues with Kenya.

Sunday, April 26th, 2020

23: Secrets Revealed

Catch the never-before-seen revealing and hilarious moments you didn't see this season.

Sunday, May 10th, 2020

24: Reunion (Part 1)

After a tumultuous year, Kenya reveals where her relationship with Marc currently stands. Things heat up when Nene and Eva go head-to-head surrounding the intention behind Nene's apology tour. The ladies are joined by Marlo and Tanya who rehash their trip to Toronto, Greece and all the drama in between. Porsha brings the shade and receipts front and center, as she questions where Kenya's loyalty truly lies.

Sunday, May 17th, 2020

25: Reunion (Part 2)

Kenya and Porsha discuss where their friendship went wrong, which leads to a spicy exchange between Kenya and Nene. The ladies open up about their past relationship struggles and Eva breaks down while talking about her journey with her daughter. Porsha and Eva have a heated exchange when Porsha calls Eva out for being a shady friend. Nene goes missing, leaving Andy and the ladies to wonder if she'll return to defend herself.

Sunday, May 24th, 2020

26: Reunion (Part 3)

The ladies clear the air surrounding the Cookie Lady; Cynthia and Eva each speak their mind on the situation; Cynthia and Kenya examine their friendship, and decide if they can move past the misunderstanding surrounding their relationship.
Season 13
Sunday, December 6th, 2020

1: No Justice, No Peace

Porsha's involvement in the Black Lives Matter movement leads her to Louisville, Kentucky, where she risks everything to demand justice for Breonna Taylor. In the wake of the pandemic, Cynthia and Mike are on different pages when it comes to planning their dream wedding. Kandi prepares to send Riley off to college while anticipating fallout for seeking back child support from Riley's estranged dad. After almost a year apart, Kenya comes to a crossroads about whether her marriage is worth saving.

Sunday, December 13th, 2020

2: New Peach in the Orchard

Porsha's release from prison after protesting further ignites her activism. Actress and songstress Drew Sidora brings her Chi-Town flavor to Atlanta, however her marriage is anything but picture perfect. Cynthia hosts a wine tasting at Lake Bailey, and an unlikely friendship has many of the women turning their heads. Meanwhile Kandi has a full circle moment as she attends Riley's graduation.

Sunday, December 20th, 2020

3: Ten Ten, Twenty Twenty

Porsha returns home from her second arrest in Kentucky and also reveals that she and Dennis have called it quits; Kenya offers Cynthia marital advice; Drew and Ralph agree to go to marriage counselling.

Sunday, January 3rd, 2021

4: From One Surprise to Another

Cynthia gets some tough love from Kenya after her big argument with Mike; Kenya feels bad about a past mistake and asks Kandi for help to make things right; Drew and Ralph start couples counselling; Porsha's sister, Lauren, throws a party.

Sunday, January 10th, 2021

5: Don't Come for Me Unless I've Invited You

After nearly spoiling Cynthia's proposal last year, Kenya seeks redemption with a surprise engagement dinner; Kenya uses the opportunity to confront Porsha about being uninvited to her party; Kandi sends her daughter off to New York University.

Sunday, January 17th, 2021

6: The Giving Peach

Cynthia grapples with the decision of whether to invite her father to the wedding; Kandi organises a food drive to help provide groceries to local families in need.

Sunday, January 24th, 2021

7: The Jet Set and the Upset

Drew hosts a Hollywood-themed dinner where Porsha brings up some messy gossip. Kandi starts planning a very special surprise for Cynthia. The ladies are shocked when they find out that Kenya has chartered a flight for her and LaToya to jet down to South Carolina, leaving the rest of the ladies to languish on a hot bus.

Sunday, January 31st, 2021

8: Beach, Please!

The ladies arrive in Isle of Palms, South Carolina, and are immediately faced with an unexpected mystery. Tensions flare between Drew and Latoya. As the trip gets fully underway, the women realize they have to confront Kenya for proving to be a less-than-fabulous hostess.

Sunday, February 14th, 2021

9: The Hostess With The Least-est

As the Isle of Palms girls' trip continues, the drama between Marlo and Kenya reaches new heights. Porsha's heart is still focused on how she can continue her activism as she struggles to cope with the verdict in the Breonna Taylor murder case. Kandi makes sure Cynthia's last days of singledom are celebrated with a dungeon style stripper party… including a very special surprise package.

Sunday, February 21st, 2021

10: What Happened in the Dungeon

The ladies participate in a dungeon-themed surprise bachelorette party for Cynthia; when the cameras stop for the night, the ladies continue with a crazy, hours-long after party that leads to accusations, denials, and the breaking of girl code.

Sunday, February 28th, 2021

11: The Usual Suspects

The final dinner in Isle of Palms ends on a sour note after Kenya's investigation; Drew is overwhelmed with the move into her new home; Kandi reveals a secret about what she heard the night of the bachelorette party

Sunday, March 7th, 2021

12: Front Page News

Marlo invites the ladies to a hayride, but the fun is interrupted by news; Drew and Kenya meet up to clear the air, quickly learning that their potential friendship is out of tune; Cynthia is met with minor setbacks as her wedding approaches

Sunday, March 14th, 2021

13: 10.10.20

Cynthia and Mike's big day is here; leaks about the South Carolina weekend spread in the press, and the women to speculate about the source; Shamea hopes to shelter the nieces from the judgmental aunties; Porsha and Dennis discuss their relationship.

Sunday, March 21st, 2021

14: If You've Got It, Haunt It

Kenya learns that LaToya is gossiping, causing her to second guess their friendship; Drew juggles a girls trip to NOLA and reconnecting her son with his biological father; tensions boil over when the ladies attend Fallyn's Halloween party.

Sunday, March 28th, 2021

15: Cajun Peaches

Drew takes the ladies to New Orleans, determined to show them what a proper girl's trip looks like. LaToya commits to taking it easy on the trip, meanwhile Drew reveals a private moment the two have shared. Porsha confronts Marlo about where her loyalty lies, leading to an explosive resolution.

Sunday, April 4th, 2021

16: Hurricane Housewives

The ladies' trip to New Orleans continues and Marlo gets in the middle of Porsha and Kenya's feud. Kandi makes a last minute decision to escape the impending hurricane and head home to open Blaze Steakhouse. Back in Atlanta, Porsha reveals to Cynthia that she's drawing a line in the sand in her relationship with Marlo.

Sunday, April 11th, 2021

17: A Whole Lot of Mess

Kandi continues shooting her movie and opens up her newest restaurant, Blaze, for a tasting. Cynthia and Porsha host a pop-up shop to uplift Black-owned businesses, where Drew confronts LaToya after their personal lives collide. Porsha rebuffs Marlo's attempts at repairing their friendship.

Sunday, April 18th, 2021

18: How the Wig Stole Christmas

Drew and Ralph arrange a meeting between her oldest son and his biological father. With so much discord in the group, Cynthia decides to host a "Friendmas" event to celebrate the holidays and sisterhood.

Sunday, April 25th, 2021

19: Reunion (Part 1)

In Part 1 of The Real Housewives of Atlanta reunion, the ladies revisit the season's hottest moments. Drew and Kenya hash out an online feud, Porsha's activism is highlighted, and Ralph finally addresses who – or what – was in Tampa.

Sunday, May 2nd, 2021

20: Reunion (Part 2)

The cast look back at their South Carolina trip and give their take on Kenya's hostess duties; LaToya and Kenya discuss where their relationship stands now; Marlo reveals what she knows about Cynthia's bachelorette party night.

Sunday, May 9th, 2021

21: Reunion (Part 3)

Drew and LaToya go head-to-head over their tumultuous relationship; Porsha and Marlo shed light on whether they are friends or foes; Kenya has a tense confrontation about girl code and where her loyalty lies.

Sunday, November 28th, 2021

22: Porsha's Family Matters

Sunday, December 5th, 2021

23: Porsha's Family Matters

Sunday, December 12th, 2021

24: Porsha's Family Matters

Sunday, December 19th, 2021

25: Porsha's Family Matters
Season 14
Sunday, May 1st, 2022

1: The Edge of Fashion

Marlo hosts a high-fashion Gala to introduce her business, Le'Archive, to Atlanta's elite, but not everyone is buying what she has to sell. Drew gets an Olympic workout with her new friend, Sanya, and an epic runaround from her husband, Ralph. Sheree returns with an exciting update on her boyfriend.

Sunday, May 8th, 2022

2: All Aboard the Gaslight Express

Kenya bonds with Sheree and reveals some new tea about Drew. Marlo navigates muntyhood. Kandi and Todd struggle to find balance at home. Drew and Ralph try to resolve their marital issues.

Sunday, May 15th, 2022

3: The Tea Is Served

Kandi struggles with work-life balance; Kenya throws a fabulous birthday party for 3-year-old Brooklyn, where Sheree and Drew decide to confront one another over the recent rumors.

Sunday, May 22nd, 2022

4: Big Apple Squabbles

The ladies travel to the Big Apple for Kandi's Broadway show, but her gift bag generates unexpected buzz with her single friends; a condo reveals the cracks in Kandi and Todd's relationship; Drew and Ralph attempt to repair their own marital woes.

Sunday, June 5th, 2022

5: She by Herself

As the group celebrates Kandi's Broadway play in New York, the ladies attempt to get to the bottom of Drew's weight-loss business; a date with Tyrone in Philly leaves Sheree's long-distance relationship in peril.

Sunday, June 12th, 2022

6: Don't Be Sea Salty

Marlo picks up the pieces of Sheree's broken heart with fashion, food and friendship; another friendship continues to sour after Sanya uninvites Drew from a photo shoot; things get spicy at a Jamaican cooking class.

Sunday, June 19th, 2022

7: Who Gon Check on Me, Boo?

Sheree and Marlo question if Kandi has been a good friend. Drew and Sanya fall out over another rescinded invitation. Kenya and Sheree hash out their issues. Marlo has a tough phone call with one of her family members that leaves her and the boys in an emotional state.

Sunday, June 26th, 2022

8: Healthy Glows and Low Blows

Marlo and Sheree get into a steamy confrontation with Kandi about her lack of support. Sanya has a heart-to-heart with Ross over her concerns about expanding their family. Drew sets out to prove that "Drop It with Drew" is a legitimate business enterprise.

Sunday, July 10th, 2022

9: Midnight in the Chateau of Good and Evil

Sheree plans a lavish slumber party to cheer herself up after Tyrone's betrayal; Marlo makes a difficult parenting decision regarding her nephews; Drew's mum delivers a prophecy about a female adversary in their midst.

Sunday, July 17th, 2022

10: Guess Who's Coming to Blue Ridge

Marlo plans a glamorous road trip to the mountains in order to recover from stress at home; most of Marlo's friends hit the road to support her, however one of them declines; the weekend of fun takes a left turn when an unexpected visitor arrives.

Sunday, July 24th, 2022

11: Cabin Fever

As the Blue Ridge trip continues, Marlo stands firm on the ultimatum she gave to Kenya; the beef between Drew and Fatum is reignited when Fatum shows up unexpectedly. Marlo breaks down and makes a shocking decision.

Sunday, July 31st, 2022

12: Trust (Planning) Issues

Kenya loses her cool when Sanya insists she brings a plus one to Jamaica; Kandi and Todd don't see eye-to-eye on estate planning; Sanya's surprise birthday party for Shereé receives a mixed reception from her friends and reignites an old feud.

Sunday, August 7th, 2022

13: A Rum Punch to the Gut

Sanya attempts to redeem herself from Sheree's birthday party backlash with a fun couples trip to Jamaica; as she and Kenya forge a new bond, Marlo and Kandi's friendship appears to pass the point of no return.

Sunday, August 14th, 2022

14: Montego Baes

As Sanya continues to host the group trip in Jamaica, Kenya is not impressed with her hosting skills; Kandi has a hard time moving past her conflict with Marlo; everyone is over the drama when Drew races herself into another injury.

Sunday, August 21st, 2022

15: Not Michelle Obama

On their last day in Jamaica, Sanya and Kenya can't move past a miscommunication; Kandi refuses to forgive Marlo for their epic showdown; Shereé puts She by Shereé planning into full throttle.

Sunday, August 28th, 2022

16: It's Expensive to Be She

Drew and Shereé attempt to broker peace between Marlo and Kenya by throwing them a joint surprise birthday party; Marlo's nephews return to her home with new house rules; Shereé reaches out to an old friend for advice about Tyrone.

Sunday, September 4th, 2022

17: A Fashion Show With Fashions

Sheree races the clock as the who's who of Atlanta prepares to attend She by Sheree's fashion show; Marlo attempts to repair her damaged relationship with her mother; Sanya makes a life and family-altering decision.

Sunday, September 11th, 2022

18: Reunion, Part 1

Tensions rise between Drew and Sanya over who's real; Shereé and Marlo confront Kandi about her slanderous commentary; Marlo shares details of her childhood and her longing to be accepted.

Sunday, September 18th, 2022

19: Reunion, Part 2

Kandi addresses the locker room rumours; Kenya brings up shocking allegations concerning Marlo's true identity; Kenya reveals the inspiration behind her year of renaissance; Shereé and Drew go head-to-head.

Sunday, September 25th, 2022

20: Reunion, Part 3

The husbands join the stage to weigh-in on the drama and share their perspectives; Ralph and Drew answer questions about their marriage; the ladies try to reach a resolution.
Season 15
Sunday, May 7th, 2023

1: Who's Gonna Check My New Boo?

When Shereé introduces the ladies to her latest squeeze at Ross' 40th birthday, the ladies reveal her new boo might be up to no good; as the walls close in on Sanya and her family, cracks start to reveal that their living situation isn't so comfy.

Sunday, May 14th, 2023

2: Sisters Before Misters

Things get awkward at Ross' 40th birthday party when Kenya has words with Shereé's new boo, Martell, causing friction between the two long-time frenemies; Drew returns from Chicago with a new passion project and a renewed spark in her marriage.

Sunday, May 21st, 2023

3: A Star Is Re-Born

Drew receives an invitation to perform with friend and R&B artist Candiace Dillard-Bassett, sparking hopes of relaunching her stalled music career. Kandi reveals to Monyetta and DonJuan that Mama Joyce's harsh comments at BravoCon have upset Todd and their kids. Marlo is triggered when Drew brings up a recent incident at Kandi's restaurant, which causes her to spiral.

Sunday, May 28th, 2023

4: The Buck Stops in Birmingham

Kenya invites the ladies to Birmingham, Ala., to watch her surprise halftime performance at the Magic City Classic football game; Sanya struggles with blurred lines between family and work as her assistant/brother-in-law quits.

Sunday, June 4th, 2023

5: Drama For Yo Mama

When Kenya continues to keep her halftime performance at the Magic City Classic football game a secret, the other ladies become restless and full of questions; Marlo and Monyetta don't see eye to eye.

Sunday, June 11th, 2023

6: Rap Sheets and Old Beefs

An old wound threatens Kandi and Marlo's friendship, and Drew finds herself firmly planted in the middle; Sheree gets deep into her Glamma life as Kenya explores new business ventures and old grudges.

Sunday, June 18th, 2023

7: Keeping it Gucci

Drew makes a difficult decision about how much to include Ralph in her music career; Sanya puts her foot down about her friendship alliances; feeling stuck in the middle of the ladies' drama, Sheree calls everyone together for her Gucci brunch.

Sunday, June 25th, 2023

8: Rollerskates and Blind Dates

Sheree meets up with Kandi to get a few lingering feelings off of her chest; Drew shoots her first music video while dealing with the arrival of her estranged sister; Marlo experiences a first as she goes on a blind date with a young chef.

Sunday, July 9th, 2023

9: Better Late Than Ugly

Sanya prepares her first charity brunch for Mommi Nation, but family tensions threaten to ruin the day; Kenya receives a visit from her new partner; Marlo is super excited after her first date with Scotley.

Sunday, July 16th, 2023

10: Healing by Shereé

Ralph hosts a send-off brunch before the ladies' journey to Portugal as Marlo shows up with her new boo; Sheree takes the ladies to Algarve to heal their bodies and their friendships; Drew goes after Sheree for taking shots at her over a lawsuit.

Sunday, July 23rd, 2023

11: Make Up, Slip Ups, and Cover Ups

Sheree continues her healing journey through Algarve, Portugal, by taking the ladies to a few local experiences. Kenya seeks a different kind of healing following a freak accident. Drew finds herself battling friends and some serious allegations about her past when she accuses Kandi of telling a lie.

Sunday, July 30th, 2023

12: Sex, Lies, and Video-Phones

Kandi heads home early from Portugal, leaving the fallout from her argument with Drew behind. After a visit to a healing sound bath, old wounds reopen and threaten to derail Sheree's trip. Marlo gets into hot water after sharing private videos. Kenya and Courtney hash it out over the meaning of karma.

Sunday, August 6th, 2023

13: Peach Passion

Drew suggests Kandi is spreading the kissing LaToya rumor to promote her movie; the progress in Marlo and Scotley's relationship hits a speed bump; Cynthia Bailey returns to Atlanta as a single lady.

Sunday, August 13th, 2023

14: Wreck-It, Ralph

Drew and her sister work together to build a mental health retreat for the group; Sanya makes a big reveal about her family's future; Drew begins to realize the issues between her and Ralph have reached a breaking point.

Sunday, August 20th, 2023

15: Sip & Spill ... the Tea

Sheree plans an over-the-top "Sip & See" to introduce her friends to her glam baby, Mecca, and discovers a decades-old family secret; Marlo hosts an event to honor those who've been through the foster care system.

Sunday, August 27th, 2023

16: Art Imitates Life

Kandi and Todd have a star-studded party to celebrate "The Pass"; Drew is ready to reconnect with Ralph; Sanya faces complications on her pregnancy journey.

Sunday, September 3rd, 2023

17: Reunion Part 1

In the first episode of the two-part reunion, the ladies come face to face to share big news and bigger fashions. Drew and Kandi's relationship turns an unfriendly corner. Courtney and Monyetta join the main cast to hash out the details of the secret recordings from the Portugal "collusion."

Sunday, September 10th, 2023

18: Reunion Part 2

In the dramatic supersized conclusion of "The Real Housewives of Atlanta" reunion, Drew confronts Courtney. Sanya reveals her hurt with Kenya. Kandi and Marlo rehash their feud. Drew faces her estranged husband, Ralph, as they both face accusations of infidelity.