update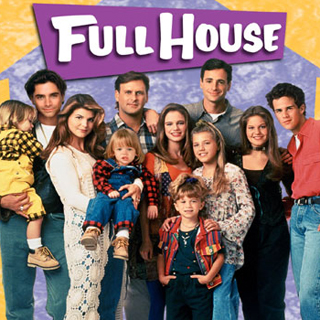 Season 0
not specified

3: The Biography Channel: Full House

not specified

4: Presenting: The Amazing Joey

not specified

5: House of Trivia on The Miracle of Thanksgiving

It's the family's first Thanksgiving without Pam Tanner. Danny's mother Claire is expected to come over for Thanksgiving, but a snow storm up north, in the state of Washington, has stranded Claire at her home, so it's up to Danny, Jesse, and Joey to see to it that the girls have a good Thanksgiving, but the feast turns out to be not exactly worth gobbling, and Jesse's feelings about Pam's death resurface.

not specified

7: Top Ten Rules of Parenting Trivia Challenge

not specified

1: Original Unaired Pilot

This original version of the pilot episode is the exact same as the aired pilot, with the exception of actor John Posey, who was chosen to play Danny Tanner before Bob Saget signed on at the last minute. In the wake of his wife Pam's tragic death, Danny must now say good-bye to his mother, who has spent the past few months living at the house. With three daughters under the age of ten, Danny convinces his best friend Joey and rock-n'-rolling brother-in-law Jesse to move in temporarily. These two makeshift "junior dads" have their hands full helping with the kids and adjusting to a new lifestyle, but oldest daughter DJ proves to be the toughest sell in the situation. Forced to begin sharing a room with her 5-year-old sister, DJ causes more friction in the already hectic household by setting up house in the garage. Will grieving father Danny be able to set aside his own pain to help his children through theirs?

Friday, May 9th, 1997

2: America's Funniest Home Video's Reunion

This was a little reunion and the whole cast came back and joined Bob Saget on the set of America's Funniest Home Video's.

Saturday, August 22nd, 2015

6: The Unauthorized Full House Story

From its start as an unassuming family comedy in 1987 to its eventual wildly popular 192-episode run, the film centers on the rise of the cast of one of America's most beloved family sitcoms and the pressures they faced in balancing their television personas with their real lives. - Written by Lifetime
Season 1
Tuesday, September 22nd, 1987

1: Our Very First Show

Danny's mother who had been living with the Tanner's for a few weeks leaves. She was there because Danny's wife Pam died in a car accident. Danny has arranged so his brother and law, Jesse Cochran would come and live with the Tanner's. He also made arrangments so that his friend Joey Gladstone would help out and live with the Tanner's. This causes Stephanie and DJ to have to share a room which angers DJ and causes her to move into the garage.

Friday, September 25th, 1987

2: Our Very First Night

Danny is scheduled to do the 10pm sports at the TV station, Joey is scheduled to perform his comedy routine at the Laugh Machine at 10pm, and Jesse is scheduled to hold rehearsals with his band, Jesse and the Rippers, at 10pm, but one of the guys must sacrifice what he is scheduled to do and stay home with the girls. Danny and Joey choose Jesse to make that sacrifice, but Jesse finds a way to be with the Rippers anyway -- he invites the band over to the house for rehearsals in the living room, and of course D.J. and Stephanie don't want to miss it. That's why Danny is not delighted by what he sees when he gets home. Not only are Stephanie and Michelle still up, but their hair has also been colored purple.

Friday, October 2nd, 1987

3: The First Day of School

It's time for the new school year to begin. Stephanie is going into kindergarten, and D.J. and her best friend Kimmy Gibbler are going into 5th grade. Stephanie has a severe case of the kindergarten jitters because she's afraid her new classmates will reject her, so it's up to D.J. and the guys to help Stephanie. Later, D.J. also wants to avoid school when she and Kimmy are placed in separate classrooms.

Friday, October 9th, 1987

4: The Return of Grandma

In the kitchen, Jesse shows Danny and Joey a turtle named Bubba, which Jesse brought home because Bubba saved Jesse's life while Jesse was on his way home from a gig. Jesse then leaves the kitchen to get his guitar and bring it inside the house. By the time Jesse returns to the kitchen, the girls have noticed Bubba, and they talk Danny into letting Bubba stay -- then Stephanie says that Danny's mother Claire is coming to visit from Seattle. It turns out that Joey forgot to mention this to Danny after Claire called and said she would be over. Joey tells Danny that Claire will be arriving at the airport at 5:12pm. A now frantic Danny wants the messy house cleaned up as soon as possible so he can prove to Claire that he can handle things on his own, now that Pam is gone. The guys take the girls out shopping for cleaning supplies with them. When they get home, it's still about 5 hours away from Claire's arrival time. Minutes later, as the guys are about to start cleaning, Claire shows up a

Friday, October 16th, 1987

5: Sea Cruise

While the girls are staying home with their visiting grandmother, the guys decide to go out for a day of all male bonding, fishing on a yacht. It turns out that the captain of the yacht is a woman named Caroline, and there is also an all woman band on board the yacht, led by Jesse's former girlfriend Roxanne. Jesse is still angry because Roxanne's band, which Jesse put together for her, has made it big while Jesse and the Rippers are still playing dives, and Danny feels uncomfortable around Caroline because he's scared that he is becoming attracted to her at a time that he thinks is too soon after Pam's death to become attracted to another woman.

Friday, October 23rd, 1987

6: Daddy's Home

When baby Michelle calls Jesse and Joey "da da" instead of saying it to Danny, Danny realizes that his job at the TV station is causing him to spend too much time away from home, so Danny introduces a father/daughter day in order to spend more time with the girls. Meanwhile, Joey has noticed how easy it is for Jesse to attract women, and Joey wants to attract women just as easily, so he starts trying to be like Jesse.

Friday, October 30th, 1987

7: Knock Yourself Out

Danny is having a tryout as a cable TV boxing announcer. Just before a big match begins, Danny tells boxer Reggie "The Sandman" Martin that Reggie's wife has left Reggie, and as a result, Reggie is promptly knocked out in the second round. Meanwhile, at home, Michelle has caught a cold, and it's up to Jesse and Joey to give her some baby cold medicine...easier said than done, because Michelle refuses to take the medicine.

Friday, November 6th, 1987

8: Jesse's Girl

On a stormy night, Danny finds Jesse and Joey in the living room, and Jesse is holding a baseball bat that Jesse was going to use on who he thought may have been a burglar, and Danny senses that Jesse has a problem with Joey. Jesse and Joey tell Danny why: Jesse was giving guitar lessons, and he ended up falling for Corinna Spicer, one of his students. Later, Corinna watched Joey perform "The Wizard of Oz" in the living room for D.J., Stephanie, and Michelle after the TV went blank before the showing of "The Wizard of Oz" on TV, and Corinna ended up falling for Joey, much to the jealous dismay of Jesse.

Friday, November 20th, 1987

9: The Miracle of Thanksgiving

It's the family's first Thanksgiving without Pam Tanner. Danny's mother Claire is expected to come over for Thanksgiving, but a snow storm up north, in the state of Washington, has stranded Claire at her home, so it's up to Danny, Jesse, and Joey to see to it that the girls have a good Thanksgiving, but the feast turns out to be not exactly worth gobbling, and Jesse's feelings about Pam's death resurface.

Friday, December 4th, 1987

10: Joey's Place

Joey embarks on a tour, having been scheduled to perform at 16 colleges over a period of 14 days. When Joey arrives home from the tour, he sees that Danny and Jesse and the girls have a big surprise for him -- the garage has been renovated to become a bedroom for Joey, who no longer has to use the living room alcove as a bedroom, and this indicates that Joey is not going to be living anywhere else any time soon.

Friday, December 11th, 1987

11: The Big Three-O

It's Danny's 30th birthday, so Jesse takes Danny's car "Bullet" to be fitted for the seat covers that Jesse and Joey plan to buy as a gift for Danny. On the way home with Bullet, Jesse accidentally sends Bullet into the bay. Of course, Danny is shocked by this. Later, Jesse and Joey go to a car dealership that happens to have a duplicate of Bullet. As Jesse and Joey name the amount of money that they are willing to pay for the car, someone calls the dealership and bids higher than Jesse and Joey. The Bidding goes back and forth until Jesse and Joey bid too high for the person who is on the phone, and Jesse and Joey buy the car for Danny. As it turns out, Danny was the guy who was on the phone, bidding against Jesse and Joey.

Friday, December 18th, 1987

12: Our Very First Promo

In an effort to boost ratings, the TV station is making promos about the employees and their families. Danny and the family are chosen for the first promo. Problem is, Ronnie, the ratings-minded director of the promo, does not want Danny and the family to be shown as they really are. Meanwhile, the sound of a ferret in the house makes D.J. and Stephanie think that there is a monster in the house.

Friday, January 8th, 1988

13: Sister Love

D.J. makes such a good impression in a play at school that Jesse suggests that D.J. try out for a TV commercial -- an idea Danny is against, because Danny is afraid D.J. will only end up disappointed. Jesse takes D.J. to an audition for a cereal commercial anyway, and Stephanie tags along with them. After D.J. auditions, she and Jesse leave the room, then Stephanie starts pretending to audition while she is alone in the room. The company's president, Mr. Benton, walks in, sees Stephanie, and gives Stephanie the job. This leaves D.J. furious, and willing to do anything to sabotage Stephanie's efforts to practice for the commercial because D.J. is absolutely, positively, fed up with everyone treating Stephanie and Michelle like they're "soooooo cute" while D.J. is always treated like the ugly stepsister just because she's older than Stephanie and Michelle.

Friday, January 15th, 1988

14: Half A Love Story

At the TV station, Jesse meets Danny's co-worker Robin Winslow, who is also an old friend of Danny's, and Jesse uses Michelle's cuteness to get a date with Robin. When Jesse comes home later that day, Robin is also there -- then Jill, another woman Jesse used Michelle's cuteness to get a date with, shows up. This is when things become complicated, because Robin is now reluctant to date Jesse. Robin is willing to bet that Jesse has never had a relationship with a woman last any more than three or four months, because Robin has dated Jesse's type before and ended up hurt by the quick break-up every time, and she doesn't want that to happen again.

Friday, January 29th, 1988

15: A Pox in Our House

Stephanie has the chicken pox, and it spreads to Jesse and Joey. As part of his TV sportscasting job, Danny is scheduled to be on the bench at a Golden State Warriors basketball game in 40 minutes, and with D.J. going to her first slumber party, Danny is having a hard time finding a babysitter for Michelle, who has never had the chicken pox. With only 40 minutes to find a babysitter, Danny becomes frantic, then he begins to believe that he'll miss his assignment at the basketball game...until someone makes a surprise sacrifice so Danny can go to the game -- D.J. has willingly decided to stay home and not go to the slumber party, so she can take care of Michelle so Michelle won't have to be near Jesse and Joey while they still have the chicken pox. Chicken pox also means that Stephanie will have to miss an appearance at school by a real ballerina, something Stephanie never wanted to miss.

Friday, February 5th, 1988

16: But Seriously, Folks

Joey gets a chance to perform in front of an HBO comedy scout at a comedy club, but when Phyllis Diller jinxes Joey's chance by taking over Joey's spot in the lineup and performing for an hour, Joey feels like a failure, so he decides to leave the comedy business and become a dull businessman. The feeling of failure spreads to D.J., who has been taking guitar lessons from Jesse. A talk with Joey proves to D.J. that she and Joey both were frustrated and looking for the easiest way out of that frustration.

Friday, February 12th, 1988

17: Danny's Very First Date

Danny wants to date Linda, the hive mother of the Honeybee troop that Stephanie is a member of, but Danny's nervous about asking Linda out and he feels that it may be too soon after Pam's death to start dating, and D.J. and Stephanie don't want Danny to start dating, because they think Danny would be looking for someone to replace their mother Pam. Meanwhile, Jesse and Joey try to assemble a small plastic slide in the living room in hopes that Michelle will play with something else besides "Benny", the old dish rag that Michelle has become so attached to.

Friday, March 4th, 1988

18: Just One of the Guys

D.J. is eagerly expecting a visit from her cousin Steve, whom she hasn't seen in years, but when Steve arrives, everyone notices that he's not the same person that he used to be. Instead of spending a lot of time with D.J. like he used to do, Steve now wants to spend all of his time with Danny, Jesse, and Joey, and it's making a very hurt D.J. wish that she were one of the guys. To top it off, Kimmy has a crush on Steve.

Friday, March 11th, 1988

19: The Seven-Month Itch (1)

The fact that Danny and Joey and the girls are going to Disney Land in Anaheim delights Jesse, who has been waiting to spend a romantic weekend alone with his girlfriend Samantha, but when Danny and Joey and the girls return home because the airplane couldn't take off in fog, it wrecks Jesse's plans to spend time alone with Samantha. Jesse complains that he has zero privacy in this house. On the next morning, Danny and Joey discover a note on Jesse's empty bed -- Jesse, fed up with his lack of privacy, has left to be on his own for a while, and he doesn't know when he'll be back, or if he'll be back.

Friday, March 18th, 1988

20: The Seven-Month Itch (2)

Jesse calls to say that he and Samantha have gone to Lake Tahoe, where they have been skiing with friends. When Danny tells D.J. and Stephanie that Jesse has left and may move out, D.J. explains to Danny that when Pam died, D.J. thought that she would never again feel comfortable living in this house, until Jesse and Joey moved in and things got better. That's why D.J. and Stephanie don't want Jesse to move, so D.J. and Stephanie form a plan to make sure that doesn't happen -- they call Jesse and tell Jesse that Michelle is sick, when D.J. and Stephanie know that Michelle is not sick. From Lake Tahoe, Jesse drives his motorcycle behind a cattle truck for 4 hours in the freezing cold and arrives home only to discover that Michelle is really not sick, and that D.J. and Stephanie tricked him into coming home. Danny and Joey talk Jesse into not moving out, and they agree that Jesse needs more privacy than he's been getting.

Friday, April 29th, 1988

21: Mad Money

Joey's mother Mindy has found an old $5000 savings bond in her safe deposit box, and the savings bond has Joey's name on it. When Joey receives the money, he starts spending it left and right. At the same time, Danny tries to collect an 11-year-old debt from Joey -- 11 years ago on March 12, 1977, in Palm Springs, Joey's car broke down yet again, and Danny lent Joey his last $800 to get the car fixed, and now that Joey has come into enough money, Danny asks Joey to fork over $800 of it in order to cover the debt, leading to a feud between Danny and Joey. Meanwhile, Jesse is working as an Elvis Presley impersonator in order to make some extra money because he needs enough money for he and the Rippers to record a demo, but he doesn't want the family to know that he's working as an Elvis impersonator.

Friday, May 6th, 1988

22: D.J. Tanner's Day Off

When D.J. hears that her favorite singer Stacy Q will be at a local mall to give out autographs, and knowing that it would mean meeting Stacy Q in person, D.J. wants an autograph, and she'll do absolutely anything, no matter what it takes, to make it happen. Problem is, the signings are scheduled to take place during school hours, so D.J. decides to secretly skip a day of school to get the autograph. D.J. gets Jesse to mention how he once secretly and successfully skipped a day from school, and D.J. pulls that same trick on Jesse and Joey. D.J. and Kimmy head to the mall and get in line to get an autograph -- but they never expected Joey and Michelle to show up, because they didn't know that Joey had made plans to get the autograph for D.J. and surprise her with it after school.
Season 2
Friday, October 14th, 1988

1: Cutting It Close

Teaser: Danny, Joey, Jesse, D.J., Stephanie, and Michelle play Ring around the Rosie, but Michelle doesn't understand it. Main Synopsis: While Stephanie is playing a pretend game of "hairdresser" with Jesse, she unintentionally chops off a chunk of Jesse's hair, so Jesse has to go to Alejandro, his real hairdresser, so Alejandro can cut Jesse's hair and make it even. On his way back home from Alejandro's, Jesse fails to see a road sign that says "severe tire damage". As a result, Jesse accidentally wrecks the motorcycle, and is treated for two broken arms. Stephanie blames herself for this, and the way Jesse is acting in the wake of the accident is not helping Stephanie feel any better.

Friday, October 21st, 1988

2: Tanner vs. Gibbler

Teaser: Jesse and Joey can't get Michelle to stay in her crib. Main Synopsis: It's Kimmy's 12th birthday, and D.J. has planned a surprise birthday party for Kimmy. When Stephanie slips up and mentions the party to Kimmy, Kimmy decides to bring her new friends Nina and Melissa, two older girls, to the party with her. Upon arriving, all Nina and Melissa want to do is invite a bunch of friends over to trash the house, so when D.J. kicks Nina and Melissa out of the house for even thinking about trashing the house, Kimmy abandons the party and goes to the mall with Nina and Melissa, and this starts a feud between D.J. and Kimmy. With help from Jesse and Joey, D.J. and Kimmy end their feud, as Kimmy realizes that D.J. doesn't want her to forget who her real friends are. Meanwhile, Danny is removed from his job as a sportscaster at the TV station, because the station has created a new morning show titled "Wake Up, San Francisco", and they need two people to host the new show. Danny is named a

Friday, October 28th, 1988

3: It's Not My Job

Teaser: Preparing for a Halloween party, the guys are dressed as the Three Stooges -- Jesse as Moe, Joey as Curly, and Danny as Larry. Main Synopsis: Jesse has made his first sale of an advertising jingle. As a result, Jesse tells his father, Nick Katsopolis, that he wants to leave the pest exterminator business that is run by Nick, and Nick is severely disappointed by this -- so disappointed, that Nick loses his temper with Jesse and says "If you're out of the family business, then you're out of the family". Jesse and his mother Irene manage to talk some sense into Nick, who realizes that Jesse has a dream about making it in the music business, and Nick and Jesse work things out. Meanwhile, Stephanie is afraid to go to the dentist to get a tooth filled, and she's even more nervous when she's actually sitting on the chair that's in the examination room. Joey, who took her to the dentist, helps her beat her fear.

Friday, November 4th, 1988

4: D.J.'s Very First Horse

Teaser: Michelle wakes Joey up just to tell him he's asleep. Main Synopsis: "Wake Up, San Francisco" is broadcasting an episode from a horse stable, where D.J. sees a horse named Rocket. D.J. desperately wants Rocket, and the only way she'll get him is if she has enough money to make the payments needed to keep Rocket in the stable, so D.J. and Kimmy pool their money together and start making Rocket's stable payments, without Danny knowing it. D.J. thinks Danny won't let her have the horse unless she proves to him that she can handle the responsibility, so her plan is to secretly keep up the payments for a couple of weeks then tell Danny about Rocket, because D.J. figures that 2 weeks is enough to prove to Danny that she can handle the responsibility so Danny won't say no. When Kimmy messes up and blows her half of the money, D.J. can't make the next stable payment, so in a desperate effort to make sure she doesn't lose Rocket, D.J. takes Rocket to the house with her. Danny is shocked

Friday, November 11th, 1988

5: Jingle Hell

Teaser: D.J. shows Michelle how to blow bubbles with gum. Main Synopsis: When Joey gives Jesse the inspiration Jesse needs to write an advertising jingle that Jesse has been having problems with, the result is that the jingle is bought. This bit of success leads to Jesse making an offer to Joey -- he now wants Joey to be his writing partner. Joey accepts the offer. When Joey gives the next jingle "the Joey treatment", and it's not bought, a feud erupts between Jesse and Joey, but they work things out and decide to remain partners. Meanwhile, D.J. and Stephanie are feuding because Stephanie is always messing up things that belong to D.J., and D.J. is out to teach Stephanie a lesson about it, starting by tying all of Stephanie's shoes together by the laces while Stephanie's not wearing them.

Friday, November 18th, 1988

6: Beach Boy Bingo

Teaser: Stephanie reads a fairy tale to Michelle. Main Synopsis: In a radio contest, D.J. wins a "dream night for 2" with the Beach Boys. Problem is, according to the rules of the contest, D.J. is allowed to take only one of the guys with her, and she can't decide who to go with. When the Beach Boys show up to pick D.J. up, they make things easier by allowing D.J. to bring Stephanie, Michelle, and all three of the guys with her. Tag: More from the family's dream night with the Beach Boys.

Friday, November 25th, 1988

7: Joey Gets Tough

Teaser: Jesse is weight training with Michelle "Superbaby" Tanner. Main Synopsis: While Danny and Jesse are out, Joey is left in charge of the girls. D.J. and Stephanie want to stay up late so they can watch a Tiffany concert on TV. When Danny comes home and sees that they are up late watching the concert, Danny tells Joey that whenever Joey is at home alone with the girls, he needs to make them follow the rules of the house, so on the next day, D.J. arrives home from school an hour late without telling Joey that she was with friends, practicing for an hour for an upcoming karate tournament, and Joey grounds D.J. -- for the weekend when the tournament is scheduled to take place. D.J. becomes furious, angrily reminds Joey that he's not her father, and then storms off to the bedroom that she and Stephanie occupy. Later, Joey goes upstairs to the bedroom, where he explains that after school, during the hour when he didn't know where D.J. was, he was scared to death. D.J. agrees that she

Friday, December 9th, 1988

8: Triple Date

Teaser: Stephanie, Michelle, Danny, and the "Bicycle bus". Main Synopsis: Danny has a new girlfriend named Denise, and he invites Denise and her two friends Zoey and Cheryl over to the house so Zoey and Cheryl can meet Jesse and Joey while D.J. is upstairs keeping an eye on Stephanie and Michelle. It turns out that Denise is a woman that Jesse once dated, and this has Danny wondering if there could possibly be a woman in San Francisco that Jesse hasn't dated. Zoey doesn't like Joey's jokes, but Joey and Cheryl get along with each other just fine. Danny is depressed because Denise is still hung up on Jesse and she can't get her mind off of Jesse because she thinks she and Jesse have an opportunity to get back together, until a talk with Jesse finally has Denise coming to her senses. Meanwhile, Stephanie causes D.J. to accidentally drop Danny's wedding ring down the drain in the upstairs bathroom sink. With a little work, Denise and the guys help D.J. and Stephanie get the ring back.

Friday, December 16th, 1988

9: Our Very First Christmas Show

Teaser: Having a family photo taken for a Christmas card. Main Synopsis: The family is on a flight to Colorado to spend Christmas with some relatives, and this is a trip that Danny has spent months planning -- but on the way to Colorado, a blizzard forces an emergency landing at an unfamiliar airport. The family is forced to spend Christmas in the baggage claim room, where everyone thinks Christmas is ruined this time around. Among the things that happen here are: Jesse's father Nick tries to get Jesse to kiss Becky under a mistletoe, D.J. is upset that the gifts that the family brought along on the flight with them are missing, and Michelle is afraid of Lionel, a man who made her cry on the airplane. Jesse, becoming ever so frustrated by everyone's sour attitudes, speaks to the people in the baggage claim room about the real meaning of Christmas, then Santa Claus shows up and shows the family where the missing gifts are, and it turns out that Lionel is Santa Claus.

Friday, January 6th, 1989

10: Middle Age Crazy

Teaser: Danny, Jesse, Joey, D.J., and Michelle play with soap bubbles. Main Synopsis:Stephanie knows it's not easy being the middle child. The way things are going, Stephanie thinks that D.J. and Michelle are getting all of the attention. Jesse and Joey are working on a jingle until they start helping D.J. with a science project, ignoring Stephanie's request for them to watch her break a hula-hoop record. Danny is trying to videotape Michelle for "Wake Up, San Francisco", ignoring Stephanie's request for him to watch her break the hula-hoop record that she wanted Jesse and Joey to watch her break. Stephanie has had enough, and she believes that the only way she'll get out of this situation is if she is not living at home anymore, so she decides that she wants to marry her friend Harry, then the guys come to their senses and realize how they've made Stephanie feel.

Friday, January 13th, 1989

11: A Little Romance

Teaser:The guys sing a bedtime song for Michelle. Main Synopsis:D.J. has her first boyfriend, Michael Montfort, but D.J. is crushed when Michael leaves her for Kathy Santoni, because Michael believes Kathy is prettier than D.J. is. Meanwhile, Becky and Danny are hosting a charity event where eligible bachelors are auctioned off to women who want a date with them. Three of the participating bachelors are Danny, Jesse, and Joey. Jesse ends up receiving the highest bid of them all -- from a very jealous Becky.

Friday, January 20th, 1989

12: Fogged In

Teaser: Joey and Michelle choose what to watch on TV. Main Synopsis:Jesse and Joey have been up all night working on their latest jingle, which is for "Casa De Pancakes". When D.J. and Kimmy unknowingly erase the jingle from the tape it was recorded on by recording their version of "The Locomotion" on what they thought was a blank tape, Jesse loses his temper and yells at D.J. and Kimmy. Later, as an apology, Jesse buys D.J. a drum set, then Jesse's father Nick shows up and tells Jesse that he and Jesse's mother Irene have been arguing, and Irene told Nick to go stay with Jesse for the time being, but the thick fog outside has forced Irene to stay at the Tanner house as well. The fog is also preventing a disappointed Joey and his girlfriend Cheryl from going on a skiing trip. Later, Jesse helps Nick and Irene patch things up, and this makes Jesse realize that Jesse should have talked to D.J. about D.J. and Kimmy erasing the tape instead of yelling at D.J., then trying to buy her forgiv

Friday, February 3rd, 1989

13: Working Mothers

Teaser: D.J. and Stephanie try to show Michelle how to roller-skate. Main Synopsis:Jesse and Joey's latest jingle is such a success that they are offered a fixed job composing jingles for Mr. Malatesta. D.J. and Stephanie fear that if Jesse and Joey take this job, knowing that Danny works at the TV station every day, then no one will be home to take care of them, especially during the three month summer break from school. D.J. and Stephanie's fears go away when Jesse and Joey decide to take the job, but do their work from the house, with their office being in the attic.

Friday, February 10th, 1989

14: Little Shop of Sweaters

Teaser: Jesse and Michelle are eating with their fingers. Main Synopsis:It's Valentine's Day, and Danny has bought D.J. the royal blue sweater that D.J. wanted. D.J. puts on the sweater with a shirt under it, and goes to school. At recess, D.J. takes off the sweater so she won't sweat all over it, and after she puts the sweater on the ground, the school's gardener runs over it with a lawn mower, and the sweater is shredded. D.J. doesn't want Danny to know about this, so she, Kimmy, and Stephanie go to the mall to buy a replacement sweater, which is priced at $80, which was the cost of the shredded sweater. Stephanie sees a sign on the checkout counter that says "buy now, pay later". Not realizing that a credit card is required to do what the sign says, Stephanie grabs the sweater in an effort to help D.J., and this gets Stephanie accused of shoplifting.

Friday, February 17th, 1989

15: Pal Joey

Teaser: D.J. tries to tell Michelle who's cute and who's not. Main Synopsis:A little over a year and a half ago, when Jesse and Joey moved into the house, Jesse and Joey didn't exactly get along with each other very well at the beginning, but since then, they have become good friends, and it's making Danny feel left out because lately, Joey has been taking Danny for granted. When Danny confronts Joey, they remember the day they became friends back in the 5th grade on February 23, 1968, when they protected each other from a bully named Sheldon. When Danny and Joey head to the school where this happened 21 years ago, they literally unearth the pledge they signed, which was a pledge to always be friends. Joey apologizes for taking their friendship for granted, and then he and Danny call Jesse to the school so Jesse can add his name to the pledge. Meanwhile, Stephanie's friend Harry has a crush on D.J., leading Stephanie to accuse D.J. of stealing her friend.

Friday, February 24th, 1989

16: Baby Love

Teaser: D.J., Michelle, and Kimmy are playing with puppies that Kimmy's mother plans to sell. Main Synopsis:Becky's sister Connie Anderson has arrived for a visit, and she has brought her son Howie, who is Michelle's age, with her. Michelle and Howie become best friends, but when it comes time for Connie and Howie to go back home to Valentine, Nebraska, it gives Michelle what seems like an incurable case of heartbreak. The guys try to cheer Michelle up, but to no avail. On the next day, Jesse takes Michelle to his bedroom, and he plays a song for Michelle, and manages to coax a smile out of her, but she still misses Howie, but Becky takes care of that by videotaping Howie talking into the camera at the airport, and when Michelle watches the tape, the tape makes it look Like Howie is talking to Michelle. Howie misses Michelle just as much as Michelle misses Howie. After watching the tape, Michelle feels a lot better, and Jesse comments that Becky would be a great mother. Meanwhile, Step

Friday, March 10th, 1989

17: El Problema Grande de D.J.

Teaser: Who gets the cookie - D.J., Stephanie, or Michelle? Main Synopsis:D.J. has good grades throughout her report card, except for in Spanish class, where she was given a D. D.J. asks Danny to talk to Spanish teacher Linda Mosley about the grade. When Linda comes over to the house to talk to Danny about it, the conversation ends in a kiss -- right in front of D.J. and some of her friends. This makes D.J. a target for teasing, and she's angry with Danny for making her a target for teasing. D.J. is also angry that Danny didn't get her Spanish grade changed. Danny gets D.J. to admit that the more difficult the Spanish class became, the more she gave up on it. Meanwhile, Mr. Malatesta gives Michelle a spot in a marshmallow commercial that Joey and Jesse have been assigned to work on.

Friday, March 24th, 1989

18: Goodbye, Mr. Bear

Teaser: Jesse and Michelle sing a song. Main Synopsis:It's time for the annual spring-cleaning, and this has become one of Danny's favorite times of the year. During the Spring cleaning, Jesse learns what "little cause, big effect" means when he accidentally breaks a drawer handle in the kitchen, and ends up having to renovate the kitchen's entire network of cabinets and drawers because the broken handle's design has been discontinued, and a new design Jesse buys doesn't go very well with the cabinet design that is in the kitchen, so Jesse buys cabinets that go with the new handles. Meanwhile, Stephanie is frantic. It seems that Mr. Bear, the stuffed toy that the girls' mother Pam Tanner gave Stephanie on the day Pam brought newborn Michelle home from the hospital, is missing. Stephanie doesn't want to lose Mr. Bear, because it was a gift from Pam, and it reminds Stephanie of her. The family helps Stephanie look for Mr. Bear, but to no avail. Stephanie then suspects that Joey may have

Friday, April 7th, 1989

19: Blast from the Past

Teaser: Michelle insists on dressing herself up, even though Jesse offered to help her. Main Synopsis: In college, Joey had a girlfriend named Patty Fogerty, who ended up leaving Joey for a guy named Michael Winchester. This left Joey devastated, because he wanted to marry Patty and spend the rest of his life with her. Now, Years later, Patty tracks down Joey's bedroom phone number and calls him. Joey invites Patty over to the house, and Danny doesn't like this one bit, because he doesn't want to see Joey once again get hurt by Patty, who explains that she left Joey for Michael Winchester because she wanted more romance in her life and while she thought Joey was funny, she didn't think Joey was romantic enough. Meanwhile, Kimmy uses Stephanie and D.J. as guinea pigs for a magic trick involving a pair of magician's handcuffs that belong to Kimmy's brother, who is in Las Vegas. Kimmy does the trick too well -- D.J. and Stephanie are now cuffed to each other, and Kimmy realizes she doesn'

Friday, April 14th, 1989

20: I'm There for You, Babe

Teaser: Michelle and Stephanie play horsey. Main Synopsis: It's Jesse's 26th birthday, and it seems that everyone's trying to pull him in every direction at the same time. He's scheduled to coach D.J. and Kimmy's soccer team in a game at 3:30pm, he and Joey are doing a jingle for a credit dentist commercial, Danny schedules Jesse to perform at the Smash Club in front of music critic Sam Battersby, Stephanie needs Jesse to bake 100 of his special cookies for a school bake sale, and Michelle needs Jesse to fix her jack-in-the-box toy. Jesse coaches the soccer team to a win, then Becky shows up at the house and asks Jesse to go with her to the wedding of her aunt's former son-in-law tomorrow, then Danny asks Jesse to fix his car. Jesse thinks he can handle it all, until he and the family go to the Smash Club and Jesse discovers that the Rippers didn't show up because he and the Rippers ended up booked for two gigs on the same night -- the one at the Smash Club and one at the Holiday Inn i

Friday, April 28th, 1989

21: Luck Be a Lady (1)

Teaser: Doggies! (teaser features Michelle and Danny) Main Synopsis:The family goes to Lake Tahoe, where Danny and Becky will be doing a special episode of "Wake Up, San Francisco". Joey gets lucky on a slot machine, but doesn't get the money because a videotape shows DJ pulling the machine's lever then ducking back to the other side of a barrier dividing the slot machines from the table where Stephanie and DJ were while an unsuspecting Joey's back is turned. Joey didn't know it was DJ or Stephanie who pulled the lever, so of course he's surprised. Jesse is jealous because Becky can't get her mind off of movie star Todd Masters (Steve Bond), who is scheduled to be a guest on the special episode of "Wake Up, San Francisco". Jesse makes it his mission to make Becky just as jealous so Becky will know how she's making Jesse feel, and then they have an argument in their hotel room. When they calm down, Jesse asks Becky to marry him, and Becky accepts the proposal.

Friday, May 5th, 1989

22: Luck Be a Lady (2)

Teaser: A recap of part 1. Main Synopsis: Jesse and Becky want to get married as soon as possible -- in one hour, without telling anyone until the wedding is over, but what they don't know is that D.J. and Stephanie have decided to play detective and investigate Jesse and Becky. With a little work, D.J. and Stephanie discover Becky and Jesse's plans to get married, and they tell Danny and Joey about it. Danny and Joey try to talk Jesse out of going through with the wedding so suddenly, but Jesse won't listen. During the ceremony, before they can be pronounced husband and wife, Becky gets cold feet and leaves Jesse at the altar, devastating Jesse. Later, after Jesse tells Becky how much she hurt him by leaving him at the altar, Becky apologizes and explains that there are a lot of things to think about and talk about before they can plan a wedding.
Season 3
Friday, September 22nd, 1989

1: Tanner's Island

Danny takes the Tanners to Hawaii in honor of their two year anniversary since becoming a family. While there, Danny becomes his usual controlling self and takes the family around together, including on a visit to a deserted island where he forgets to tie the boat and it drifts away. The family thinks they're doomed until they find out they are in fact on Pua Island where they meant they go for a show. Joey keeps seeing a hula girl he likes, and Jesse & Becky have an argument about Elvis.

Friday, September 22nd, 1989

2: Back to School Blues

Teaser: Michelle and Jesse play hide and seek. Main Synopsis: The new school year is starting, and Stephanie, who is entering 2nd grade, is the only Tanner left in her school, and she expects a bad day at school, but instead, it turns out to be a good day for Stephanie. The same can't be said for 12-year-old D.J., who is entering 7th grade, a step closer to becoming a teenager. On her first day in junior high, D.J. is humiliated by Colleen and Susan, a couple of bullies. On the next morning, D.J. decides to put on make-up, because she believes the only way to fit in among the 7th graders is to do what Kimmy and virtually all of the other 7th grade girls are doing -- look twice as old as she really is by putting on makeup. Danny thinks D.J. is overdoing it, so he lets Becky help D.J. with the makeup. Meanwhile, Joey tries to teach Jesse how to play golf so they can impress a client who likes to play golf.

Friday, October 6th, 1989

3: Breaking up is Hard to Do

Teaser: Danny and Michelle play basketball. Main Synopsis: Sometimes, Jesse thinks it's not fun to do what Becky wants to do, and Becky sometimes thinks it's not fun to do what Jesse wants to do. This leads to an argument between Jesse and Becky, and then leads to a break-up between the two. Jesse starts dating a woman named Diane, and Jesse constantly talks about Becky on his date with Diane, because he regrets the break-up. Jesse brings Diane home with him, and Diane looks at Becky and says, "If you're not Becky, you're going to hear a lot about her". Touched by this, Becky realizes that she also regrets the break-up, so she and Jesse work things out and decide to stay together. Meanwhile, Stephanie loses a tooth, and "Tooth Fairy" Danny mistakenly leaves Stephanie a 20-dollar bill under her pillow when in the darkness of night time, he thought he had pulled a 1-dollar bill out of his wallett. Danny and the guys also try to teach Michelle that she shouldn't be selfish during playti

Friday, October 20th, 1989

4: Nerd for a Day

Teaser: Joey helps Michelle fix her toy car. Main Synopsis: Jesse tells Stephanie that she must apologize for going along with her classmates in teasing Walter, a kid who wears eyeglasses, but the apology makes Walter think Stephanie loves him, and when Stephanie's friends come over to the house and see Stephanie talking to Walter, they make Stephanie a target for teasing, until Stephanie turns the tables on them, and shows them how it feels to be teased. Meanwhile, at school, D.J. has been assigned to follow and observe a person for a day, then write an essay about that person. D.J. chooses Michelle to be the subject for the essay, and on "Wake Up, San Francisco", Joey fills in for Becky as Danny's co-host while Becky is out of town.

Friday, November 3rd, 1989

5: Granny Tanny

Teaser: Stephanie ties Michelle's shoes for her. Main Synopsis: Danny's mother Claire has arrived for a visit. Claire has retired from her job, and Danny wants to make Claire feel that she is still a needed person, but Danny's plan ends up working too well -- now Claire wants to move into the Tanner house. Danny has a talk with Claire, and since there is nothing keeping her in the state of Washington anymore, Danny decides to help Claire search for an apartment near the Tanner house. During Claire's visit, Michelle's crib is replaced with a new bed for Michelle...but all Michelle wants to do is jump up and down on the new bed.

Friday, November 3rd, 1989

6: Star Search

Teaser: Kimmy watches as D.J. and Stephanie hand Michelle the tutu and diadem that Stephanie and D.J. once wore. Main Synopsis: The family watches a videotape from when Danny and Joey were in college, and on the tape, Joey gave himself a deadline of 10 years to be a successful comedian. The end of the 10-year deadline is now two weeks away. Danny surprises Joey with a chance to appear on Star Search, hosted by Ed McMahon. Joey is accepted as a contestant on the show, and he competes against defending champion Steve Oedekerk, who wins yet again, leaving Joey feeling depressed about not being able to honor the 10 year deadline he set for himself, but Michelle lifts his spirits.

Friday, November 10th, 1989

7: And They Call It Puppy Love

Teaser: Michelle pays more attention to her snack than the laundry Danny is sorting. Main Synopsis: Joey and Michelle are outside having a little rest in the backyard when a golden retriever shows up and steals Joey's snack. The girls want to keep the dog, but Danny's not sure that he should allow that. Jesse is not thrilled at all when the dog picks his bed, of all places, to give birth to a litter of puppies. The dog's owner, Frank Flood, who is from Ohio, arrives to pick up the dog after the guys call him and tell him where the dog is, and Frank decides to give the family one of the puppies. Danny allows the girls to accept the puppy from Frank.

Friday, November 17th, 1989

8: Divorce Court

Teaser: Jesse tries to teach Michelle a song. Main Synopsis: Sharing a bedroom with Stephanie is driving D.J. crazy, and they end up arguing about when who is allowed in the room and when who's not. In an effort to solve the problem, Danny, Jesse, and Joey set up a courtroom kind of setting in the living room, with Danny being the "judge" and Jesse and Joey being the two "attorneys", but the guys themselves have a problem. They have bet each other as to who among them is the most athletic, and to settle the bet, they have challenged each other to a foot race on a nearby track. It becomes even more serious when Becky shows up with the "Wake Up, San Francisco" crew to tape the race, which Danny wins -- literally by a nose.

Friday, November 24th, 1989

9: Dr. Dare Rides Again

Teaser: Danny and the girls name their new puppy "Comet", which is the name that D.J. suggested. Main Synopsis: Jesse is reunited with Pete Biaco, a friend he hasn't seen in three years. As they talk about old times, particularly a time when Jesse was known as "Dr. Dare" and successfully performed a life-threatening stunt, Pete mentions that Jesse is obviously not that same guy anymore. Jesse, who feels that he has lost a lot of "action" in his life, takes this as an insult and prepares to repeat the life-threatening stunt as Becky and Pete try to stop him.

Friday, December 1st, 1989

10: The Greatest Birthday on Earth

It's Michelle's 3rd birthday, and the guys have decided to throw a "circus" birthday party for Michelle, complete with clowns and other things seen in circuses. Before the party, Danny complains about a problem with his car, and Jesse agrees to fix it. Jesse can't fix it, so he takes Stephanie and Michelle out to a gas station with him to have it fixed. After the car is fixed, Jesse and the girls decide to visit the restroom before they leave, and during this time, Elmer, the mechanic, locks the station up without knowing that Jesse, Stephanie, and Michelle are still inside. Michelle's friends arrive at the house, and Danny, Joey, and D.J. try to keep them busy, in hopes that Jesse, Stephanie, and Michelle will be home soon. At the gas station, Jesse and Stephanie throw a makeshift "circus" party for Michelle, then Elmer returns three hours later, and he's surprised that he locked Jesse, Stephanie, and Michelle in the station. Elmer unlocks the station to let them out. By this time, Mi

Friday, December 8th, 1989

11: Aftershocks

Teaser: Joey and Jesse are singing the "teapot blues" while Michelle is the teapot. Main Synopsis: An earthquake has left its emotional marks on Stephanie, and now the only thing she wants to do is cling to Danny. Jesse and Joey suggest taking Stephanie to a child psychiatrist. Danny reluctantly follows the suggestion and takes Stephanie to Doctor Mary-Ann Steiner, who uses a picture Stephanie drew to get her to explain her behavior -- on the day of the earthquake, Danny was three hours late getting home from work, and Stephanie thought she'd never see Danny again, and she's been clinging to Danny ever since, so she'll always know where he is. Doctor Steiner helps Stephanie come up with a solution to her problem. Meanwhile, D.J. wants to hide from the world when she gets her first zit -- right on her nose.

Friday, December 15th, 1989

12: Joey & Stacy and ... Oh, Yeah, Jesse

Teaser: Michelle teaches Danny how to blow bubbles in a glass of milk. Main Synopsis: Joey has fallen for Stacy, one of Jesse's background singers. Stacy, who feels the same way about Joey, notices how bossy Jesse is to Joey while they're at work making commercials, so she encourages Joey to refuse to be bossed around by Jesse all the time. When a presentation that's based on an idea by Jesse is rejected, Joey substitutes his own idea for the presentation, and Joey's version of the presentation is not rejected. This leaves Jesse angry and feeling like the odd man out, and Jesse takes it out on Joey and Stacy, until Danny helps Jesse realize that he is too bossy, and Joey was right to assert himself, so Jesse apologizes to Joey and Stacy and promises that he'll try not to be so bossy to Joey anymore. Meanwhile, Comet, as playful as he is, has a habit of damaging things that are lying around the house, and Stephanie's favorite stuffed toy, Mr. Bear, is Comet's latest victim. Fortunatel

Friday, January 5th, 1990

13: No More Mr. Dumb Guy

Teaser: D.J. and Stephanie are dressing Michelle up. Main Synopsis: Becky invites Jesse to accompany her to a well-cultured soiree, but Jesse declines, because he feels that he wouldn't fit in. As soon as Jesse discovers that Eric Trent, who was Becky's English professor in college, will be there, Jesse becomes jealous, afraid that someone who is more intelligent than he is will sweep Becky off her feet, so he studies hard so he can prove to Becky that he's intelligent enough for her. Meanwhile, D.J. and Stephanie teach Michelle how to insult people, and when Danny hears this, he wants D.J. and Stephanie to teach Michelle that insults are not nice.

Friday, January 12th, 1990

14: Misadventures in Baby-Sitting

Teaser: Joey makes Michelle think flowers can dance. Main Synopsis: D.J. wants her own phone number because having only one phone number in a house with 5 other people is driving her crazy. D.J. is willing to pay for the new phone number herself, but she needs a way to earn money, so she takes a job babysitting Brian Kagan, a little terror who really takes a toll on her. The guys are having a poker game in Danny's kitchen, and Becky and Jesse can't agree as to where to spend Christmas. Brian ends up getting his head stuck in the railing of the stairs in his house, and Danny leaves the poker game when D.J. calls him about it. Danny helps Brian, and decides to let D.J. have her own phone line because D.J. did the right thing by calling Danny for help when she needed it instead of trying to handle the situation on her own.

Friday, January 26th, 1990

15: Lust in the Dust

Teaser: Stephanie and D.J. teach Michelle how to skip. Main Synopsis: For what seems like the millionth time, Danny has broken a date, and this time it's because her earlobes were not the right size. D.J. and Stephanie set Danny up with Stephanie's dance teacher Karen Penner, and when Danny and Karen go to her apartment, Danny sees what a mess it is, and breaks yet another date. It seems that Danny has been deliberately nitpicking and finding mostly trivial things wrong with his dates, so he can have a reason to cancel them, because almost three years after Pam's death, Danny is still extremely nervous about dating again. Jesse and Joey convince Danny to give Karen another chance.

Friday, February 2nd, 1990

16: Bye, Bye Birdie

Teaser: Danny and Joey check Michelle's height. Main Synopsis: It's Michelle's first day of preschool, a day that she has highly anticipated, but at preschool, Michelle accidentally lets the class's pet bird fly out the classroom window, and now none of her new classmates want to be her friend, but that attitude changes when she brings a new bird to class. Meanwhile, Stephanie, who is fascinated by D.J., wants to read D.J.'s diary and learn all of her secrets, but Stephanie unintentionally breaks the lock that holds the diary closed, and when Stephanie tries to glue the lock back onto the diary, she ends up gluing her hand to the diary's cover.

Friday, February 9th, 1990

17: 13 Candles

Teaser: D.J. jumps for joy the second she turns 13! Main Synopsis: It's D.J.'s 13th birthday. A lot of friends are coming to D.J.'s birthday party, including Kevin, a boy D.J. has a crush on. While the party's music is playing, Kimmy tries to get D.J. and Kevin to dance with each other, but they're too nervous, so Kimmy and the rest of D.J.'s friends try to get D.J. and Kevin to kiss by setting them up during a game of "spin the bottle". After a spin, just as D.J. and Kevin are about to kiss, Danny, Jesse, and Joey -- who overheard the whole situation -- get overprotective and barge in and stop it from happening. D.J. becomes furious and feels embarassed by what the guys did, and she feels that they have ruined her 13th birthday. Becky talks to D.J. and the guys, and the guys remember that they themselves played "spin the bottle" when they were D.J.'s age, so after D.J. talks to Becky about the situation, the guys apologize to D.J. for overreacting, and D.J. apologizes for being angr

Friday, February 16th, 1990

18: Mr. Egghead

Teaser: Michelle and Danny record the welcome message on the new answering machine. Main Synopsis: Joey gets a chance to be "Mr. Egghead" on a TV science show called "Mr. Egghead". Stephanie and her class are the guests on Joey's tryout episode. Joey feels like Mr. Scrambled Egghead when he accidentally breaks Stephanie's nose during the taping of the show, and Stephanie and her class are scheduled to have their class picture taken on the next day. Stephanie was humiliated in her class picture last year, because the photographer snapped the picture while Stephanie was in the middle of a sneeze, but this year, Stephanie absolutely refuses to let a bandage on her nose result in yet another humiliating class picture, because she's afraid her classmates will call her "Robo-nose".

Friday, February 23rd, 1990

19: Those Better Not be the Days

Teaser: Jesse explains to Michelle which way is left and which way is right. Main Synopsis: Danny, Jesse, and Joey feel that the girls are taking them for granted. No matter what the guys do, they never receive a "thank you" from the girls, so the guys decide to teach the girls a needed lesson by switching roles and letting the girls see how it feels to be the adults for a day, but when it seems that the girls are not catching on as planned, the guys look into what could happen in the future if the girls continue to take them for granted. Jesse thinks the worst part about the future they imagined is that he wore a hair piece. Later, the girls do catch on to the lesson the guys are trying to teach them, and they admit their mistake of taking the guys for granted.

Friday, March 9th, 1990

20: Honey, I Broke the House

Teaser: Joey plays baseball with Michelle. Main Synopsis: Jesse wants to have a romantic night with Becky, who tells Jesse that she can't because she is scheduled for a business dinner with Beau McIntyre, a former football player who is scheduled to be a guest on "Wake Up, San Francisco", and this makes Jesse jealous. There are 20 minutes left until Stephanie has to be at dance class, so what is there to do until then? She can't get anyone to listen to her about how her day has gone so far, even Joey, who is preoccupied with his new car "Rosie". When Joey sees a nick in Rosie's paint, he leaves with Comet to go to Sid & Jean's Auto Supplies to buy a bottle of touch up paint. While Joey is gone, Stephanie gets inside of "Rosie" so she'll have something to do. As she is sitting in the driver's seat, she decides to turn the radio on, and after messing with the radio, and it doesn't come on, Stephanie turns the key, hoping that she's turning it toward the auxiliary option that allows you

Friday, March 30th, 1990

21: Just Say No Way

Teaser: Michelle tries to make Joey a sandwich. Main Synopsis: D.J. and Kimmy organize the "Spring Backwards Dance" at school. For this dance, the girls must ask the boys to the dance. D.J. is too nervous to ask Kevin, so Stephanie does it for her. At the dance, D.J. finds Kevin and two other boys, Sam and Paul, drinking beer. D.J. takes the beer away from them in an effort to stop them. Unfortunately, this is when Jesse enters the hallway and sees D.J. holding the beer can. As a result, Jesse goes crazy and wrongfully accuses D.J. of drinking, and Jesse, Danny, and Joey refuse to believe D.J. when she tells them the truth that she was not drinking and that she was trying to stop Kevin, Sam, and Paul from drinking. Later, Jesse and the guys feel like complete fools for doubting D.J. when Kevin tells Jesse and Danny the truth, exactly what D.J. told them. Meanwhile, Joey has bought Michelle a tape of children's songs by a singer named Raffi, and Stephanie wishes Joey hadn't bought th

Friday, April 13th, 1990

22: Three Men and Another Baby

Teaser: Danny, Joey, and D.J. "chase away a monster" in Michelle's closet. Main Synopsis: The family is babysitting the Kagans' new baby, Tony, for a night. Tony bonds with Jesse, who lets Tony sleep in Michelle's old crib, lets Tony play with Michelle's toys, and sings Michelle's special bedtime song to Tony, and this leaves Michelle thinking Jesse no longer cares about her. Jesse proves Michelle wrong when he realizes how hurt he's making her feel. Meanwhile, Danny enrolls Comet in obedience school, and it's not making Comet as obedient as Danny would like for him to be.

Friday, April 27th, 1990

23: Fraternity Reunion

Teaser: Jesse and Michelle play the "laughing game". Main Synopsis: It's the night of a reunion for Joey and Danny -- the reunion of Chi Sigma Sigma (CSS), the college fraternity they were in 10 years ago. Joey and Danny remember that the fraternity burned Danny's Chi Sigma Sigma jacket 10 years ago when Danny messed up and unintentionally allowed a sorority, Lambda Tau Delta (LTD), to steal the stuffed seal that was Chi Sigma Sigma's mascot. The Lambda Tau Delta girls tickled Danny to the ground and took the seal. Since the LTD girls are also having a reunion, Joey and Danny see an opportunity to get the seal back from the LTD girls. D.J. and Kimmy then accidentally break the TV while trying to take it upstairs, and Danny tells D.J. and Kimmy that they are not allowed to see each other for three weeks. Later, Danny and Joey head off to the reunion while D.J. stays home to watch Stephanie and Michelle. In their attempt to get the seal back, Danny and Joey disguise themselves as women

Friday, May 4th, 1990

24: Our Very First Telethon

Tag: Mike Love still singing while the Tanner's dance.
Season 4
Friday, September 21st, 1990

1: Greek Week

Jesse's grandparents, Gina and Iorgos "Papouli" Katsopolis arrive for a visit from Greece and they are celebrating the 50th anniversary of their wedding.

Friday, September 28th, 1990

2: Crimes and Michelle's Demeanor

Michelle encourages Stephanie and D.J. to have a pillow fight with her, and a window ends up getting broken during the pillow fight. Danny punishes D.J. and Stephanie, but he fails to punish Michelle, who started the whole thing.

Friday, October 5th, 1990

3: The I.Q. Man

Jesse and Joey have prepared a commercial for a cologne company. The client, Ms. Garland, wants Jesse to play the main role in the commercial.

Friday, October 12th, 1990

4: Slumber Party

Stephanie's Honeybee troop is holding a mother/daughter slumber party, and this awakens feelings of loss in Stephanie, because Stephanie knows that she's the only girl in the troop who doesn't have a mother.

Friday, October 19th, 1990

5: Good News, Bad News

D.J. is the new editor-in-chief of the school newspaper, and she plays favorites by making Kimmy the editor of the sports page. When Kimmy turns in a report that looks like it belongs in the gossip column, D.J. tells Kimmy to rewrite the story, but when Kimmy refuses, D.J. fires her.

Friday, October 26th, 1990

6: A Pinch for a Pinch

It's Joey's week to be a parent volunteer at Michelle's preschool, but on the Thursday of that week, Joey has an appointment with a dentist, so he gets Jesse to cover for him at the preschool.

Friday, November 2nd, 1990

7: Viva Las Joey

Because of an illness, the Aronson Chimps, who are scheduled to open for Wayne Newton in Las Vegas, can't perform, so Joey's agent gets him booked to take the place of the Aronson Chimps.

Friday, November 9th, 1990

8: Shape Up

It's getting close to Kimmy's 14th birthday. Of course, D.J. is among the guests invited to Kimmy's birthday party, which is scheduled to take place at a local hotel's indoor swimming pool. D.J. is afraid to let her friends see her in a swimsuit, so she secretly begins a diet that could become dangerous to her health.

Friday, November 16th, 1990

9: One Last Kiss

At the 10 year reunion at Jesse's old high school, Jesse is reunited with Carrie Fowler, his high school sweetheart. Meanwhile, Stephanie throws a birthday party for Comet.

Friday, November 23rd, 1990

10: Terror in Tanner Town

Danny introduces the family to his new girlfriend Cindy, who is divorced and has a son named Rusty. When Cindy is called to the laundromat she owns, Rusty stays behind at the Tanner house and terrorizes the family in hopes of breaking Danny and Cindy up.

Friday, December 7th, 1990

11: Secret Admirer

D.J. has fallen for Ricky, the paperboy. This gives Rusty the idea for his latest prank. Rusty writes a love letter and plans to make D.J. think the letter is from Ricky, this starts a chain reaction where everyone else in the house intercepts the letter and falls for it.

Friday, December 14th, 1990

12: Danny in Charge

While Jesse and Joey are in the forest to try to find a fox to film for a commercial and Becky is out of town, Danny is home by himself with the girls, and he sees an opportunity to prove that he's a "superdad".

Friday, December 28th, 1990

13: Happy New Year

Joey has not yet found a date for New Year's Eve. Therefore, Danny and Jesse secretly videotape Joey and send the tape to a local video dating service.

Friday, January 4th, 1991

14: Working Girl

14-year-old D.J. desperately wants to buy an expensive pair of shoes, so when she doesn't get the money from Danny, she asks Danny to let her get a job so she can earn enough money to get the shoes.

Friday, January 18th, 1991

15: Ol' Brown Eyes

D.J. organizes a benefit to raise money for a new computer for the school, and Danny will be the host of the benefit show. To prove to D.J. that he's cool, Danny wants to sing a song at the benefit.

Friday, January 25th, 1991

16: Stephanie Gets Framed

Danny is informed that Stephanie is having problems reading at school. Stephanie is taken to an eye doctor who prescribes glasses for her to use for reading.

Friday, February 1st, 1991

17: A Fish Called Martin

Michelle wins a goldfish at the Fun Fair and names it Martin. When Martin dies after Michelle tries to give him a bubble bath in the tub. Meanwhile Becky insists on square dancing at the wedding but Jesse Is not keen on it.

Friday, February 8th, 1991

18: The Wedding (1)

It's the day before Jesse and Becky's wedding, Becky's sister Connie Anderson has arrived and brought her son Howie with her, but Michelle and Howie don't remember each other from when Connie and Howie visited 2 years ago.

Friday, February 15th, 1991

19: The Wedding (2)

It's 10:25am, and Jesse is 25 minutes late for the wedding. The phone at the church rings, and it's Jesse, who tells Becky that he's in jail in Tomato Country, Becky heads there to get Jesse released.

Friday, February 22nd, 1991

20: Fuller House

Jesse and Becky return from their honeymoon, which took place in Bora Bora, an island near Tahiti. Becky reminds Jesse that he needs to start packing if he's going to move to Becky's home. Michelle doesn't take this very well.

Friday, March 1st, 1991

21: The Hole-in-the-Wall Gang

Stephanie wants to be just like D.J., so she starts dressing like D.J., and tries to act like D.J., who is getting ready to go to the food court of a local mall with Kimmy. D.J. wants to wear something "fun" to the mall, so she, Kimmy, Stephanie, and Michelle head to Danny's bedroom where they start arguing and accidentally put a hole in the wall, will they get away with it?

Friday, March 8th, 1991

22: Stephanie Plays the Field

Danny is the head coach of the Giants, a local little league baseball team. Stephanie has fallen for Brett Davis, who plays for a rival team called the Cubs. This makes Stephanie want to join the Giants and play for Danny, and her surprisingly good pitching makes it easy for her to become a member of the team.

Friday, March 29th, 1991

23: Joey Goes Hollywood

Joey lands a part in a new comedy show, starring alongside Annette Funicello and Frankie Avalon. The family accompanies Joey to Los Angeles for the taping of the series opener. Meanwhile Stephanie wants to change her name because she's being harassed by classmates who call her "Step On Me".

Monday, April 1st, 1991

24: Girls Just Wanna Have Fun

D.J. wants to meet a boy named Ryan at a house where Kimmy will be babysitting Aaron Bailey. Danny, who wants D.J. to stay home to do her homework instead of babysitting with Kimmy won't let D.J. go, D.J. decides to go anyway and asks Becky to cover for her, promising Becky that she'll be back in 10 minutes, but 10 minutes becomes 30 minutes, and Becky can no longer find a way to cover for D.J. anymore.

Friday, April 26th, 1991

25: The Graduates

At age 33, Danny feels like he doesn't have as much youth in him as he used to, so he starts dating a 21-year-old college student named Kirsten. Meanwhile, D.J. has graduated from 8th grade, Michelle has graduated from preschool, and Stephanie feels left out because her 3rd grade year has ended without a graduation ceremony.

Friday, May 3rd, 1991

26: Rock the Cradle

A pregnancy test indicates that Becky is pregnant. She can't get Jesse to listen to her because Jesse is obsessed with the fact the he and the Rippers will be going on tour for four months. Meanwhile, Michelle makes up an invisible friend named Glen, because she misses her friends from preschool.
Season 5
Tuesday, September 17th, 1991

1: Double Trouble

Jesse is back home from the tour that he and the Rippers went on over the summer, and an ultrasound shows that Becky is carrying twins. While this thrills Becky, the same can't be said for Jesse, who feels afraid of what is now a double responsibility that awaits him.

Tuesday, September 24th, 1991

2: Matchmaker Michelle

After a talk with Teddy, Michelle realizes that she doesn't know how it feels to have a mother, so in order to have a mother, Michelle tries to find a woman for Danny. Jesse and Joey work together to try to come up with a tougher image for the band and D.J. is writing an essay for school, and it's titled "What it's like to be someone else". For this essay, D.J. temporarily switches places with Kimmy.

Tuesday, October 1st, 1991

3: Take My Sister, Please

D.J. is absolutely fed up with Stephanie. Therefore, D.J. petitions the guys to let her have her own bedroom, she feels that after four years of sharing a bedroom with Stephanie she needs her own space.

Tuesday, October 8th, 1991

4: Oh Where, Oh Where Has My Little Girl Gone?

Todd Mitchell, one of high school freshman D.J.'s schoolmates, is spreading a false rumor around school that D.J. is the worst kisser. It's his way of getting even with D.J. for refusing to let him kiss her on the way home from the library.

Tuesday, October 15th, 1991

5: The King and I

A record company tells Jesse that if he can write a song that can be a hit, Jesse and the Rippers will be signed.

Tuesday, October 22nd, 1991

6: The Legend of Ranger Joe

Joey feels like his life is going nowhere, he doesn't want to read a bad review of his last performance, and he doesn't have to, because the newspaper's employees are on strike, and then he is offered the role of Ranger Joe on a tv show.

Tuesday, October 29th, 1991

7: The Volunteer

After school is dismissed for the day, D.J. goes to the Golden Gate Nursing Home to visit 75 year old Eddie Johnson, her "adopted grandparent" in the Adopt-a-grandparent program. At home, Stephanie and Kimmy have a disagreement.

Tuesday, November 5th, 1991

8: Gotta Dance

Stephanie's dance teacher has told her that she has the potential to become a professional dancer. It would be a dream come true for Stephanie, but it means taking special classes before and after school and on weekends, an earlier bedtime, and less TV. As a result, Stephanie no longer has enough free time to spend with friends and family, and she has a dance recital coming up, and Danny is more excited about it than Stephanie is.

Tuesday, November 12th, 1991

9: Happy Birthday, Babies (1)

It's Michelle's 5th birthday. Michelle is afraid she's about to lose her status as "the baby of the family", because Becky is pregnant. Michelle thinks this status is what makes her special.

Tuesday, November 12th, 1991

10: Happy Birthday, Babies (2)

Michelle's birthday party has just started when Becky announces that she's going into labor. The twins are coming, and she needs to get to the hospital, fast. When Jesse leaves to take Becky to the hospital, the others stay behind to speed up Michelle's birthday party so they can get to the hospital to be there when the twins are born.

Sunday, November 17th, 1991

11: Nicky and/or Alexander

Becky and the twins come home from the hospital, and Becky's doctor has mentioned that it's common for new mothers to have mood swings. Nicky and Alex are still wearing their hospital bracelets. Michelle feels left out when D.J. and Stephanie are allowed to hold the twins and she's not allowed to. Becky wants Nicky and Alex to be wearing the booties her mother made for them but Jesse doesn't think the booties are manly.

Tuesday, November 26th, 1991

12: Bachelor of the Month

Danny introduces Vicky to the family, and Bay City magazine has chosen Danny as their bachelor of the month. When the issue that Danny is in is released, a lot of women start asking Danny out on dates and because of this he's out virtually every night and Michelle misses her dad not being home to tuck her in at bedtime every night.

Tuesday, December 3rd, 1991

13: Easy Rider

Michelle wants to learn how to ride her bicycle without the training wheels on it and Joey volunteers to teach her. During the bicycle lesson she crashes into a bush gets a scrape on her hand and blames Joey.

Tuesday, December 17th, 1991

14: Sisters in Crime

Danny, Jesse, and Joey are participating in a charity ice hockey game for KTMB TV. D.J. stays home to baby-sit Stephanie and Michelle. After they leave, Steve Peters, a boy from D.J.'s school, shows up to take D.J. to the movies. Problem is, Michelle has the sniffles and can't leave the house while she has the cold and Stephanie needs to finish her book report. D.J., who desperately doesn't want to miss out on a date with Steve so she decides to remedy this problem by taking Michelle and Stephanie to the movies with her and Steve.

Tuesday, January 7th, 1992

15: Play It Again, Jess

It's time for Becky to return to "Wake Up, San Francisco", and Vicky has received an offer from a TV station in Chicago. Jesse, after yet another record company has rejected him, is now the only one who stays home with the kids while Danny, Becky, and Joey work at the TV station during the day, and Jesse's pride is hurting because Becky is the one who earns the money, while he is like a stay-at-home dad.

Tuesday, January 14th, 1992

16: Crushed

It's Stephanie's 10th birthday. When Stephanie hears that Tommy Page, her favorite singer, is scheduled to be a guest on "Wake Up, San Francisco", she begs Danny to invite Tommy to her birthday party, but Danny refuses. What Danny doesn't want Stephanie to know is that he has arranged for Tommy to be at the party and he wants to surprise her.

Tuesday, January 28th, 1992

17: Spellbound

Stephanie has won a class spelling bee at school and she is now in the finals for best speller in the 4th grade. Stephanie's success in spelling makes Michelle want to learn how to read. At the 4th grade finals, the spelling bee ends up narrowed down to two students, Stephanie and the "Human Dictionary" Davey Chu.

Tuesday, February 11th, 1992

18: Too Much Monkey Business

Danny's sister Wendy has returned to the USA from the African country of Uganda. Wendy is a primate researcher and she has a pet chimpanzee named Ginger who quickly becomes attached to Jesse for some reason. Meanwhile a package has arrived in the mail, and when Stephanie and Michelle open it, it turns out to be a figure named "Nikata". The tag on it says that there will be a curse over the family if no one "feeds" Nikata.

Tuesday, February 18th, 1992

19: The Devil Made Me Do It

After Jesse tells Michelle that she's not allowed to touch his musical instruments while he's not in the studio, she plays with them anyway, Danny grounds Michelle for the day, so she runs away to Teddy's house.

Tuesday, February 25th, 1992

20: Driving Miss D.J.

D.J. now has her learner's permit and she's eager to learn how to drive, when Danny tries to teach D.J. how to drive, he makes her more nervous than she already is with the way he gives instructions, and by being overprotective so she goes to Jesse for lessons instead.

Tuesday, March 3rd, 1992

21: Yours, Mine and Ours

Danny arrives home from work, and notices that the girls are in a bad mood because they haven't had a good day. Neither has Joey, who would rather forget that day's "Ranger Joe" episode. Danny suggests that they take a little time off from this stress and go out as a family for "Tanner Family Fun Night". Jesse and Becky stay at home with Nicky and Alex.

Tuesday, March 17th, 1992

22: Trouble with Danny

It's time for Spring cleaning, one of Danny's favorite times of the year, but this year, Danny is overdoing it worse than ever. Everyone except for Danny gathers in D.J.'s bedroom for a meeting about this, and some hurtful things are said about Danny. What they don't know is that Danny is in D.J.'s closet installing shelf paper, and Danny overheard the whole meeting.

Tuesday, March 31st, 1992

23: Five's a Crowd

Jesse's recording studio is used by "The Funky Tongues", the hottest band in D.J.'s school. Jesse, Becky, Danny, and Joey then start preparing to go to a local awards ceremony where "Wake Up, San Francisco" and "Ranger Joe" have been nominated.

Tuesday, April 28th, 1992

24: Girls Will Be Boys

Aaron Bailey convinces Teddy to not play with girls anymore, and as a result, Teddy no longer wants to be Michelle's friend, so in order to win Teddy back, Michelle tries to look like a boy and act like a boy. Meanwhile, Jesse accepts an offer to appear on "Ranger Joe" as "Lumberjack Jess", and while Stephanie is listening in on a phone conversation between D.J. and Kimmy.

Tuesday, May 5th, 1992

25: Captain Video (1)

Michelle is the newest member of the local Honeybee troop, and Stephanie has "retired" from the troop because she is now too old to be in the troop. Because of budget cuts at the TV station, Jesse is fired from "The Ranger Joe Show", so Jesse decides to put his energy into his music.

Tuesday, May 12th, 1992

26: Captain Video (2)

Jesse is turned against the deal by the efforts to turn "Forever" into a dance song and turn Jesse into a dancer, until Fat Fish Records agrees to release "Forever" as the ballad Jesse wrote it to be, and a video for the song airs on MTV. Meanwhile, Kimmy needs to pass a Spanish exam before she can go to Barcelona with D.J., and Michelle tries to earn enough money to get an ant farm.
Season 6
Tuesday, September 22nd, 1992

1: Come Fly with Me

Jesse and the Rippers have just finished another summer of touring. Stephanie and Michelle have had a crummy summer, and they are excited when a postcard from D.J. mentions that she will be bringing home a big surprise when she arrives home from Barcelona.

Tuesday, September 29th, 1992

2: The Long Goodbye

Teddy tells Michelle that he'll be moving to Amarillo, Texas because his father got a new job. Michelle, who is afraid that she may lose her best friend forever, tries to stop him from moving.

Tuesday, October 6th, 1992

3: Road to Tokyo

Fat Fish Records calls Jesse and tells him that "Forever" has reached #1 in Japan, they want him to go to Japan for two weeks, and he takes Becky, Nicky, and Alex with him. Once Jesse sets foot in Japan, he starts letting the whole experience go to his head. Meanwhile, Kimmy has been nominated for class president by the "Party Hearty" party for the school newspaper.

Tuesday, October 13th, 1992

4: Radio Days

Danny tells Jesse that radio station KFLH 95.6 is looking for a new afternoon disc jockey, Jesse would love to have this job. At the TV station, Mr. Strowbridge sticks Joey with a co-host on "The Ranger Joe Show", and his new co-host is Jungle Jenny, who is Mr. Strowbridge's wife.

Tuesday, October 20th, 1992

5: Lovers and Other Tanners

Danny has plans to pick Vicky up from the airport, so he asks D.J. to pick Michelle up from a Honeybee troop meeting at 4:00pm, D.J. goes out with Steve and when they return home, they are studying when they realize that they have forgotten to pick up Michelle. Minutes later Danny arrives home and Stephanie arrives with Michelle, Danny is furious.

Tuesday, October 27th, 1992

6: Educating Jesse

D.J. and Kimmy are working together on a project that has the goal of preventing students from dropping out of school. Jesse refuses to help, because Jesse himself is a high school dropout. Jesse dropped out of high school in his senior year, shortly before graduation, because his bullying English teacher, Mr. Pearson humiliated him in front of the whole class and he could no longer face his classmates.

Tuesday, November 10th, 1992

7: Trouble in Twin Town

Becky's snobby millionaire cousin Dick Donaldson has arrived in town from Nebraska with his wife Donna and twin daughters Debbie and Darla. They have come to town to attend a convention for twins, where a "favorite twins" contest will take place.

Tuesday, November 17th, 1992

8: The Play's the Thing

Michelle's first grade class is preparing to perform a play titled "Yankee Doodle". When D.J. was in 1st grade, she played as Yankee Doodle and so did Stephanie so Michelle desperately wants to continue this tradition.

Tuesday, November 24th, 1992

9: Nice Guys Finish First

Joey is scheduled to play in the Bay City Charity Foundation ice hockey game for the Celebrity All Star hockey team at the Iceoplex on Saturday, but that's still a few days away. On "Rush Hour Renegades", Jesse and Joey welcome Hershel Binkley as a guest on the show.

Tuesday, December 1st, 1992

10: I'm Not D.J.

Stephanie wants to get her ears pierced so she can fit in at school, but Danny doesn't want her to get her ears pierced until she's the age D.J. was when D.J. got her ears pierced. Meanwhile, it's time for Nicky and Alex to receive their first haircut, and Becky and Jesse are reluctant to let this change happen.

Tuesday, December 8th, 1992

11: Designing Mothers

Vicky introduces Danny to her mother Liz Larson, an interior decorator who gives Stephanie and Michelle's bedroom a new look, which is OK with Danny, but Danny goes ballistic when Liz mentions the word "marriage" while referring to him and Vicky. Meanwhile, Joey and Jesse hear a rumor that Alison "The Axe" Axelrod, the new manager of KFLH, plans to fire everyone and change the station's format.

Tuesday, December 15th, 1992

12: A Very Tanner Christmas

A very Tanner Christmas indeed! Christmas day is getting close. Becky tells Jesse that she misses the times when it snowed during the holidays every year in Nebraska when she was a kid. Steve tells D.J. that Steve has been accepted to Daytona Beach University in Florida.

Tuesday, January 5th, 1993

13: The Dating Game

5th grader Stephanie's friend Josh asks Stephanie if she wants to go out with him and the rest of the baseball team to a pizza parlor and just hang out. With D.J.'s help, Stephanie makes the mistake of thinking that this will be more than just hanging out. Meanwhile, Joey invites Alison Axelrod over for dinner but Joey may end up messing things up because he becomes a nervous klutz whenever he's around Alison.

Tuesday, January 19th, 1993

14: Birthday Blues

It's Kimmy's 16th birthday. D.J. is preoccupied by the fact that she and Steve have been dating for 6 months, and she and Steve plan to celebrate this. As it turns out, she has forgotten Kimmy's birthday because of this, and Kimmy thinks D.J. has a party planned.

Tuesday, January 26th, 1993

15: Be True to Your Pre-School

After talking to the parents of Nicky and Alex's friend Cooper Charles, Jesse wants Nicky and Alex to attend Bouton Hall, the prestigious upper crust preschool that Cooper attends and Jesse will do anything to make that happen.

Tuesday, February 9th, 1993

16: The Heartbreak Kid

Michelle has fallen head over heels for Steve, and she decides that she wants to marry Steve. Everyone thinks Michelle is just playing, so they throw a "wedding" for Michelle and Steve. Michelle feels hurt when she discovers that it's not a real wedding, and everyone finally realizes that the way Michelle truly feels about Steve is not something to play around with.

Tuesday, February 16th, 1993

17: Silence is Not Golden

In a special episode: Stephanie and her classmate Charles are assigned to work together on a homework assignment. After school, Charles goes to the house with Stephanie, and while working on the assignment with Stephanie, Charles slips up and is forced to admit that his father beats him all the time.

Tuesday, February 23rd, 1993

18: Please Don't Touch the Dinosaur

Michelle and her friends will be going on a field trip to a local museum of natural history. Danny will be in charge of half the class and Jesse will be in charge of half the class. Michelle chooses to be with Jesse's group instead of her dad's because she thinks Jesse would let his group have fun while Danny would act like a sergeant who constantly makes too many rules.

Tuesday, March 2nd, 1993

19: Subterranean Graduation Blues

It's time for Jesse to graduate from night school. Michelle suggests that everyone rides a subway train to the graduation ceremony because subway trains don't cause as much air pollution as cars do. Everyone regrets following Michelle's suggestion when electrical problems on the subway train cause it to stall and come to a stop.

Tuesday, March 16th, 1993

20: Grand Gift Auto

Joey, who loves D.J. and her sisters like they were his own daughters, has bought D.J. a red 1977 Firebird for her 16th birthday, but the car is not in good condition, so Jesse and Joey work on it and fix its problems. Just as D.J. is about to drive the new car for the first time, a police officer, Officer Warren, shows up after getting a look at the car from the street and tells the family that D.J.'s new car was reported stolen.

Tuesday, April 6th, 1993

21: Room for One More

While Stephanie and Michelle are babysitting a neighbor's pet pig, Jesse tries to prove to Becky that he can handle having another baby around the house, because he misses having babies in the house, but there are complications in Jesse's mission -- one of the twins is sick, and chaos is on the air on KFLH when Jesse and Joey do an episode of their radio show at home downstairs in the recording studio.

Tuesday, May 4th, 1993

22: Prom Night

It's time for Steve's senior prom, and of course, high school sophomore D.J. is his date. Jesse and the Rippers will be the featured band at the prom, and Becky is one of the chauffeurs. Things become complicated when it is announced that the prom king is Steve, and the prom queen is Steve's former girlfriend Rachel Taylor. Meanwhile, Vicky admits to Danny that she is about a year older than Danny, who feels uncomfortable about this.

Tuesday, May 11th, 1993

23: The House Meets the Mouse (1)

Jesse and the Rippers are scheduled to do a show at Disney World in Orlando, Florida, and in a few days Jesse and Becky will also be celebrating the 2nd anniversary of their wedding.

Tuesday, May 18th, 1993

24: The House Meets the Mouse (2)

As everyone else is searching for Michelle, those who don't know she's missing are doing their own thing. Jesse and Joey do their radio show, and it turns out that Joey is deathly afraid of sharks, so he's reluctant to swim out of the pod, because of this, he is 45mins late meeting up with Becky.
Season 7
Tuesday, September 14th, 1993

1: It was a Dark and Stormy Night

Teaser: Becky and Jesse have bought a pair of new little beds for Nicky and Alex. Main Synopsis: D.J., Stephanie, Michelle, and Kimmy have returned home from a summer at Camp Lakota. Michelle tells Jesse that she no longer wants Jesse to call her "Munchkin", which Jesse has affectionately called her for years, because everyone at camp gave her the nickname "Trailmix", and she likes it. Danny feels hurt when D.J., Stephanie, and Michelle act like they didn't miss the family one bit while they were at Camp Lakota. Upstairs, Stephanie and D.J. are surprised that Michelle has brought home a rabbit named Gilbert. Danny enters the room and sees Gilbert. Stephanie explains that Gilbert had a broken leg when they found him at camp. They nursed him back to health, and Michelle was supposed to have released Gilbert back into the forest that Camp Lakota is in. Steve takes the girls back to Camp Lakota to release Gilbert, but there is a heavy thunderstorm in the area, and they're forced into the

Tuesday, September 21st, 1993

2: The Apartment

Teaser: "Doctor" Nicky and "Doctor" Alex examine Jesse. Main Synopsis: Danny is shocked when D.J. tells him that her classmate Kathy Santoni is pregnant, and Danny feels uncomfortable when D.J. says she's going to go to Steve's new apartment to watch TV with him. Danny tells D.J. to be home by 11:00pm, which is her curfew. Danny gives D.J. permission to go to Steve's apartment because he is told that Kimmy will be with D.J. at the apartment. What Danny doesn't know is that circumstances have prevented Kimmy from being able to be with D.J. the whole time at Steve's apartment. Later, it's past midnight, and D.J. is still not home yet. Danny calls Kimmy, who gives him the address of Steve's new apartment. A few minutes later, Danny knocks on Steve's door, but there is no answer because Steve and D.J. are asleep beside each other on the couch. They fell asleep while watching the Arnold Schwarzenegger movie "The Terminator". Danny stands on a chair, and looks through the window above Steve'

Tuesday, September 28th, 1993

3: Wrong-Way Tanner

Teaser: Jesse and Joey sing "Louie, Louie" with the Nicky and Alex. Main Synopsis: Like Stephanie and D.J. once did, Michelle becomes a member of a local soccer team that Joey is now the head coach of. Danny and Jesse are overly excited about it, and in her first game, Michelle kicks the ball the wrong way and scores the winning goal for the opposing team. This has Michelle wanting to leave the team because she feels like she can no longer face her teammates, who chewed her out about costing them a game. Joey explains to Jesse and Danny that if they would have let Joey do his job as head coach and not put so much pressure on Michelle and made her so nervous, Michelle would have felt more comfortable in the game and maybe a little less prone to mistakes. As this is going on, Stephanie is videotaping a day in the life of the Tanners as a project for school. Among the events she videotapes is Joey talking to the soccer team, D.J. wearing a necklace that has become stuck to Steve's sweat

Tuesday, October 5th, 1993

4: Tough Love

Teaser: Joey shows Stephanie and Michelle some ventriloquist tricks. Main Synopsis: Nicky and Alex are having behavior problems that are adversely affecting the lives of those who love them. Nicky and Alex even destroy Michelle's science project, which was a model of the nine planets. An angry Michelle lets on that Jesse and Becky should start making Nicky and Alex behave, so Jesse takes the twins to their bedroom for their first punishment, which is a timeout, meaning that they're grounded to their room for a portion of the day. After doing this, Jesse feels guilty when the twins call him "mean daddy" for this, and a "mean daddy" is the last thing Jesse wants to be. Becky reassures Jesse that the twins obviously didn't know that what they said to Jesse was hurtful. Meanwhile, Danny, who fears that the girls are too finicky to like Vicky's cooking, bribes Stephanie and Michelle into giving Vicky compliments at the dinner table so they won't make Vicky feel hurt.

Tuesday, October 12th, 1993

5: Fast Friends

Teaser: Michelle gets Nicky and Alex to show Comet how to roll over, then gives the twins some cookies for it, and foreseeing a reward, Comet rolls over too. Main Synopsis: For two weeks, Stephanie has been in 6th grade at DiMaggio Junior High School. Her old friends all attend different schools now, and Stephanie is desperate to make new friends, and she meets a group of 7th graders led by Gia Mahan, and they want Stephanie to smoke with them. That's why Stephanie is not sure that these girls are her type of friends. Meanwhile, Jesse and Joey are having a special on their radio show, "Rush Hour Renegades", where they have brought in D.J., Steve, and Kimmy to talk to teenagers who call in to seek advice.

Tuesday, October 19th, 1993

6: Smash Club: the Next Generation

Teaser: Stephanie and Michelle watch the clouds. Main Synopsis: Jesse is shocked to discover that he has inherited the Smash Club from Buzz Markel. Jesse and the Rippers played gigs at the Smash Club more than virtually any other band, but the place has been closed down for the past couple of years. Jesse will become the owner only if he can reopen the club. If he can't do it, the club will be turned into a parking lot. After receiving some ideas from D.J., Kimmy, Stephanie, and Steve, Jesse decides to reopen the Smash Club as a place where anyone can come to hear cool new music from new bands -- no age limit like the Smash Club had before, when people had to be 21 or older to get in. Jesse's plans also state that no alcoholic beverages will be served in "The New Smash Club". Jesse and Joey head to the Smash Club, which is, of course, a mess. Jesse wants to clean up the place so he can get the loan he needs to reopen it. Eleanor Cook, a loan officer from the Embarcadero Bank, shows u

Tuesday, October 26th, 1993

7: High Anxiety

Teaser: Michelle loses a tooth. Main Synopsis: Michelle, who is in 2nd grade, is growing up faster than Danny is accepting. Danny still treats Michelle like a baby, and Michelle has had enough of that, so even though she doesn't want to have to get mad at Danny, she angrily tells Danny to stop treating her like a baby. Danny realizes that he needs to let go and start letting his kids grow up as they get older, so Danny talks to Michelle and promises to stop treating Michelle like a baby. Meanwhile, Jesse is overwhelmed by the fact that he has so many decisions to make about needs for the Smash Club, which he hasn't opened yet.

Tuesday, November 2nd, 1993

8: Another Opening, Another No Show

Teaser: Michelle, the twins, and Jesse prepare for the reopening of the Smash Club. Main Synopsis: Jesse is now ready to reopen the Smash Club, and Danny, Joey, Becky, D.J., Kimmy, Stephanie, and Michelle will be helping Jesse at the club on this special night. Jesse wants absolutely nothing to go wrong, so he starts acting cranky around everyone. The opening could be a disaster when Jesse ends up locked in the Smash Club's storage room with Kimmy. As Danny, Joey, Becky, and the girls run the Smash Club the best they can while they think Jesse and Kimmy haven't showed up yet, Kimmy helps Jesse realize that Jesse was wrong to be cranky around everyone, and this teaches Jesse that if he wants to be a good boss, then he shouldn't treat his employees the way he treated Danny, Joey, Becky, and the girls. Jesse and Kimmy free themselves from the storage room, and the club has a fairly successful grand opening. At home, Jesse apologizes for the way he treated Kimmy and the family.

Tuesday, November 9th, 1993

9: The Day of the Rhino

Teaser: Nicky and Alex make the barbecue sauce a little hotter than Jesse expects. Main Synopsis: Michelle and her friends are angry at their favorite TV character "Rigby the Rhino". After seeing a commercial advertising a big, plush "action Rigby", Michelle and each of her friends order one, but instead of receiving a big, plush Rigby, they each receive a tiny plastic Rigby -- a clear case of false advertisement. Joey takes Michelle and her friends, along with their tiny plastic Rigbys, to Bayview Mall, where Rigby is making an appearance, and there is a large group of kids and their parents who are there to see Rigby. Joey, Michelle, and her friends don't want these kids to be swindled by a commercial that was a lie, so they show their tiny plastic Rigbys to these kids and warn these kids that the commercial was a lie. Later, Rigby shows up at the house and apologizes for the commercial being a lie, and he gives Michelle and Denise each a big, plush Rigby, and then Rigby announces

Tuesday, November 16th, 1993

10: The Prying Game

Teaser: Joey is bowling with Nicky and Alex. Main Synopsis: While at a local public library, Stephanie sees an attractive blonde haired girl planting a kiss on Steve's cheek. Stephanie doesn't want to say anything to D.J. until she's sure Steve is seeing another girl. That's why Stephanie and Kimmy break into Steve's apartment, so they can investigate. Stephanie and Kimmy are nailed when D.J. and Steve show up. The girl who kissed Steve on the cheek was his cousin Edie, who kissed him out of friendship, proving that Steve is not seeing someone else. D.J. goes ballistic and tells a stunned Stephanie to stay out of her life, because D.J. feels that by breaking into Steve's apartment, Stephanie has reached a new low when it comes to invading D.J.'s privacy. Stephanie goes home. Later, D.J. also goes home, and D.J. is still angry when Stephanie goes to D.J.'s room and tries to talk to her. Seeing how angry D.J. still is, Stephanie leaves the room, but D.J., who is beginning to feel guilt

Tuesday, November 23rd, 1993

11: The Bicycle Thief

Teaser: Nicky and Alex play cowboy games. Main Synopsis: Michelle tells the family that her bicycle is missing, so the family starts a search for it. Later on, Danny, Jesse, and Joey have each brought home a bicycle that looks like Michelle's, but it turns out that none of the three bikes belong to Michelle. At the same time, the disappearances of the three bikes is being investigated by Crime Catchers, a neighborhood watch program led by Mrs. Carruthers, who works at the school Michelle goes to. It turns out that Michelle had forgotten that she left her bike at her friend Derek Boyd's house.

Tuesday, November 30th, 1993

12: Support Your Local Parents

Teaser: Michelle interrupts D.J. and Steve while D.J. and Steve are kissing. Main Synopsis: In playgroups, 2-year-old Nicky and Alex refuse to play with anyone except for each other. Jesse is too stubborn to admit that this is a problem, until he and Becky attend a support group for parents of twins. After the visit with the support group, Jesse later admits that he didn't want to acknowledge the problem because he was afraid that he may discover that he's somehow the cause of it and he doesn't want to do anything to mess up Nicky and Alex's lives, but Jesse was proven wrong at the support group. Meanwhile, D.J. gets a traffic ticket for "obstruction of vision" when Kimmy decides to air out her socks by sticking her feet out the window of the car. D.J. wants to keep the ticket a secret from Danny because she's afraid Danny will never let her drive the car again. Stephanie and Michelle use this information to their advantage to force D.J. to let them borrow clothes from her whether sh

Tuesday, December 14th, 1993

13: The Perfect Couple

Teaser: Jesse, Nicky, and Alex wrap Christmas presents. Main Synopsis: Joey is the host of the test pilot episode of a game show called "The Perfect Couple", a show that would remind you of the Newlywed Game. The three couples on the game are a dating couple (D.J. and Steve), an engaged couple (Danny and Vicky), and a married couple (Jesse and Becky). While everyone is out, doing the new show, Stephanie and Michelle have their work cut out for them as they babysit Nicky and Alex. Vicky is out of town, so she can't be on the show with Danny, and Estelle, the woman who substitutes for Vicky, seems to know Danny all too well, and as a result of the show, D.J. thinks she and Steve don't know each other well enough. When Vicky shows up at the studio that "The Perfect Couple" was taped in, she tells Danny that her lifelong dream of being a network news anchor has come true -- she has accepted a job as a network news anchor in New York City. Danny is more than a little disappointed -- he wa

Tuesday, January 4th, 1994

14: Is It True about Stephanie?

Teaser: Jesse Becky and the twins, all together now..."Have Mercy!" Main Synopsis: Stephanie's classmate Jamie, who plays guitar with some friends in a band called "Human Pudding", asks Stephanie out on a date to the Smash Club, and Stephanie excitedly agrees to go to the Smash Club with Jamie. Stephanie's classmate Gia Mahan is not as excited, because Gia also has her eyes on Jamie, and she's not about to let Stephanie have him that easily. In order to make Jamie cancel his date with Stephanie, Gia spreads a false rumor at school that Stephanie wouldn't have any dates if she didn't pay guys to date her. Gia's plan works, and Jamie breaks the date, so Stephanie gets even with Gia by hanging up a blowup of Gia's awful report card in the hallway. This makes Gia feel even more hurt than Stephanie felt when Gia spread the false rumor about Stephanie. Noticing how hurt Gia feels makes Stephanie feel guilty. Jamie tells Stephanie that the date is back on because he's not about to become Gi

Tuesday, January 11th, 1994

15: The Test

Teaser: Stealing Joey's snack. Main Synopsis: It's the day before D.J.'s SAT, and she's so nervous about it that when she goes to sleep that night, she has a nightmare about it in which everything possible goes wrong: D.J. oversleeps on the day of the test and is late, and Ms. Twitchel, a neighbor D.J. yelled at, is the teacher, Danny and Becky come by to broadcast the test live, and with too many last-minute changes to the test, D.J. fails the test with not even her name written correctly. When D.J. wakes up from this nightmare, Danny convinces her that she doesn't have to be so nervous about the SAT, and her teacher turns out to be a much friendlier teacher named Mrs. Moffatt.

Tuesday, January 25th, 1994

16: Joey's Funny Valentine

Teaser: The girls find a parrot named Little Sid perched in their bedroom after Little Sid flew into the room while the bedroom window was opened. Main Synopsis: After a couple of weeks of dating her, Joey introduces his new girlfriend Roxy Martin to the family. Roxy is a comedian, like Joey. Roxy is nervous about meeting the family, and as a result, she can't think of anything funny to say. After Roxy meets the family, Jesse schedules Roxy to perform on comedy night at the Smash Club, where Roxy adds insulting jokes about the family to her comedy routine. At home, after returning Little Sid to its owner Big Sid, the girls are given a choice of one item from Big Sid's store for free, and this leads to arguments between the girls, who each want a different item. D.J. wants to get a big-screen TV, and Stephanie wants to get a Karaoke machine. The decisive vote is left up to Michelle.

Tuesday, February 8th, 1994

17: The Last Dance

Teaser: John Stamos, who plays as Jesse, gives an advisory about the episode. Main Synopsis: In a special episode: Jesse's grandfather Iorgos "Papouli" Katsopolis is back from Greece for another visit. The family finds it pleasant to have Papouli around. One morning during Papouli's visit, everyone goes to wake him up after Michelle has gone to school -- only to discover that Papouli has died in his sleep. His death was caused by heart failure. When Michelle arrives home from school later that day, Danny tells her that Papouli has died. Michelle is devastated, and it turns out that only one person can comfort Michelle, and that person is Jesse, who is taking it just as hard. Kimmy and D.J. argue over a pair of sunglasses, but Papouli's death helps them realize that friendship is too important for them to argue over a pair of sunglasses.

Tuesday, February 15th, 1994

18: Kissing Cousins

Main Synopsis: Teaser: "Cowboys" Nicky and Alex use a pile of cushions as a fort. Main Synopsis: Jesse has returned home from Greece, where he attended Papouli's funeral, and he has brought his cousin Stavros home with him. What Jesse doesn't know is that Stavros is a womanizing con artist. Stavros swindles Joey out of a watch and $20, makes a pass at Becky, gets Danny a $65 parking ticket, and Stavros also makes D.J. pay for an awful-smelling goat pizza that Stavros had the money for all along. When everyone tries to tell Jesse what kind of man Stavros is, Jesse refuses to believe them. The Smash Club is the setting for Stavros's latest scam, in which he says that a severe mudslide has occured in his hometown in Greece and he is raising money at the Smash Club for his hometown's recovery from the mudslide. Becky and the girls discover that there was no mudslide, and that Stavros plans to take the money -- and Becky -- on an airplane flight to Florida with him. Becky comes up with a

Tuesday, March 1st, 1994

19: Love on the Rocks

Teaser: Jesse, Michelle, and the twins play "Simon Says". Main Synopsis: Steve goes to a seminar in Los Angeles with his film class, and D.J. doesn't seem as excited as Steve is. A few days later, D.J. tells Becky that she's worried about her relationship with Steve. That night, Steve calls from Los Angeles, and he sounds like he's having a blast. D.J. goes mountain climbing on Eagle Mountain with Kimmy and her boyfriend Keanu. A few days later, Steve returns to San Francisco from Los Angeles, and he thinks D.J. is acting like she didn't miss him. After an arguement with D.J., Steve goes home. That night, D.J. tells Danny that it feels like she and Steve are not on the same wavelength anymore. On the next day, D.J. takes Steve to Eagle Mountain, where they have a long talk, and they decide to break up because they are no longer as passionate about their relationship as they once were. All the passion and fire has gone out of their relationship. Their relationship is now more like a f

Tuesday, March 15th, 1994

20: Michelle a la Cart

Teaser: Stephanie has a broken arm because she slipped on a discarded slice of pizza outside of a skating rink. Main Synopsis: After being insulted by a boy named Kenny, Michelle decides that she wants to be in the annual downhill soapbox derby championship, and she gets Becky to help her build a soapbox car. Michelle feels like dropping out of the race when she hears comments about how girls shouldn't be in the race. Becky talks Michelle into not quitting, and the elimination heats begin. In the final race, it's Michelle against Kenny, who has never lost a race -- and Kenny gets what he deserves when Michelle races past him and wins the championship. Meanwhile, Stephanie gives Joey ballet lessons as a way to help Joey improve his skills in ice hockey, and Joey ends up accidentally ripping the seat of his pants.

Tuesday, April 5th, 1994

21: Be Your Own Best Friend

Teaser: D.J., Becky, and the twins have a "bagel situation" on their hands. Main Synopsis: In Michelle's class on parent volunteer day, a new student is introduced. It's Michelle's best friend Teddy, who moved to Texas a little more than a year ago. Michelle is thrilled that Teddy and his family have moved back to San Francisco. When Michelle tries to be a best friend to both Teddy and Denise, she ends up with no friend at all, until Danny helps Michelle, Teddy, and Denise realize that it's possible for someone to have two best friends. Meanwhile, on "Rush Hour Renegades", Joey and his girlfriend Roxy Martin make Jesse feel like the odd man out by not letting Jesse get a word in edgewise on the show.

Tuesday, May 3rd, 1994

22: A Date with Fate

Teaser: Jesse and the twins prepare for Mother's Day. Main Synopsis: For the first time since Danny and Vicky's breakup and D.J. and Steve's breakup, D.J. and Danny are both back in the dating pool. Stephanie has arranged a blind date for D.J., and Danny takes Becky's suggestion to date a TV camera operator named Bernadette. But then Danny and D.J. inadvertantly go to the same restaurant with their dates, and D.J.'s and Danny's partners take off together. D.J. then meets a friendly waiter, and helping an old lady in the restaurant pays off for Danny. Meanwhile, Jesse prepares Nicky and Alex to celebrate Mother's Day, and Nicky and Alex start celebrating a day early.

Tuesday, May 10th, 1994

23: Too Little Richard Too Late

Teaser: Joey shows the twins how to use scissors safely. Main Synopsis: Michelle's favorite part of school, the arts program, has been cancelled because of budget cuts. At a PTA meeting, Danny and Joey stand up for the arts program, and Danny nominates Joey for PTA president. His opponent, Mrs. Carruthers, won't give up without a fight, but with the help of Denise's uncle Richard (played by Little Richard), Joey becomes the co-president of the PTA with Mrs. Carruthers, and they decide that the arts program, which is a favorite among a lot of the students, should be brought back to the school.

Tuesday, May 17th, 1994

24: A House Divided

Teaser: Inside the house, Jesse and Becky give Nicky and Alex a playset that was manufactured to be used outside. Main Synopsis: When the family starts complaining that there is not enough room in the house for 9 people, they consider finding other places to live. Millionaire industrialist Lou Bond shows up wanting to buy the house from Danny, because Mr. Bond used to live in the house before the Tanners moved in years ago, and it's the house that Mr. Bond grew up in. Michelle is the only one who is against the idea of selling the house and moving out of it, so she tries everything to stop the sale from happening. With the help of her friends, Michelle succeeds. Everyone realizes that this house has been a part of the family for years. It's more than just walls and a roof -- it's their lives, where they have had so many good times together. With this to think about, Danny decides to not sell the house.
Season 8
Tuesday, September 27th, 1994

1: Comet's Excellent Adventure

Teaser: Where's the remote control? Main Synopsis: The Rippers -- Lanny, Gary, and Roger -- are tired of Jesse's personal life decreasing how much time he spends with the Rippers, and the Rippers think Jesse has lost his passion for the music, so the Rippers fire Jesse. Jesse, who feels hurt by this, embarks on a mission to prove that he doesn't need the Rippers. When Michelle asks Jesse if she can walk Comet, even though Michelle is not allowed to walk Comet by herself, Jesse absent-mindedly gives Michelle permission to do it. While Michelle is out walking Comet, Comet escapes from her, sending the family on a frantic search for Comet, who later returns home. Also, D.J. breaks up with Nelson Burkhard, the teenage millionaire that she has been dating.

Tuesday, October 4th, 1994

2: Breaking Away

Teaser: Jesse and Becky prepare the twins for preschool. Main Synopsis: It's time for Nicky and Alex to start preschool, but Jesse and Becky just can't seem to let go. Jesse and Becky are reluctant to let the twins start preschool, until they finally admit that they have to learn to let go sometimes, and the twins like preschool. Meanwhile, Stephanie, who is in 7th grade, asserts herself by not cleaning up her side of the bedroom that she shares with Michelle.

Tuesday, October 11th, 1994

3: Making out is Hard to Do

Teaser: Joey does an invisibility act for Nicky and Alex. Main Synopsis: Danny is stricken with laryngitis. He feels even more speechless than he already is when he discovers that Stephanie lied to him and went to a makeout party at Gia's apartment while Gia's mother Claire is working a late shift. Meanwhile, Jesse is bothered by the fact that the new lead singer of the Rippers is Barry Williams, who played as Greg Brady on the Brady Bunch, because the Rippers seem to be having more success with Barry than they ever did with Jesse.

Tuesday, October 18th, 1994

4: I've Got a Secret

Teaser: Trying to repair Nicky and Alex's tricycles is literally a painful job for Jesse. Main Synopsis: Michelle lets Danny know that she and her friends have formed a secret club, which Michelle is promptly kicked out of when Danny slips up and lets Michelle's friends know that he knows that the club exists. The only way Michelle can get back into the club is if Danny helps her buy the "Super Fortress", a popular toy. Danny sets out to find the toy, which seems to be sold out at every store that's supposed to carry it, but Danny ends up getting Michelle back into the club anyway. Meanwhile, Kimmy is dating Nelson on the rebound, and it's making D.J. jealous.

Tuesday, October 25th, 1994

5: To Joey, With Love

Teaser: A stretching show for Stephanie, Becky, and the twins. Main Synopsis: Mrs. Carruthers drops by and tells Joey that a substitute teacher is needed for Michelle's class at school, so Joey volunteers to do it, since it gives him an opportunity to use the teaching license that he has been regularly renewing. Michelle thinks it's going to be fun to have Joey as the substitute, but she's not laughing when Joey sends her to the principal's office for acting up during class. Michelle then gets the class to agree to give Joey the silent treatment. Joey tricks the class into talking to him again, and Michelle admits that Joey is so funny that she had forgotten that sometimes he has to be serious. Meanwhile, Jesse is forming a new band and he has hired a guitarist named Viper. D.J. becomes attracted to Viper.

Tuesday, November 1st, 1994

6: You Pet It, You Bought It

Teaser: Unknown. Main Synopsis: Jesse and Joey are trying to come up with a contest to have on their radio show, "Rush Hour Renegades", and the subject of TV theme songs is brought up by Joey, with the idea of asking listeners if they know the lyrics to a certain theme song. Nicky and Alex like it when Jesse starts singing the theme song for the show "Three's Company", in response to Joey's idea. Michelle has been selling lemonade on an extremely hot day, and surprisingly, she has earned $221. Danny has a painting of his great-great grandfather, General Cornwall Tanner, enlarged and completely restored. Michelle, without telling anyone how much she earned, does tell the guys she's going to the candy store when she has Kimmy take her out to spend the money. While Michelle and Kimmy are out, Stephanie tells the guys that Michelle earned more than $200, and of course, Danny is shocked, but not as shocked as he is when Michelle and Kimmy bring home a miniature donkey named Shorty. Michel

Tuesday, November 8th, 1994

7: On the Road Again

Teaser: Jesse tells everyone the name of his new band -- "Hot Daddy And The Monkey Puppets". Main Synopsis: Jesse is taking his new band, "Hot Daddy And The Monkey Puppets", out on the road for a weekend, and Danny hits the roof when D.J. goes with them to be with Viper, and D.J. later lays a bit of truth on Danny -- the bit of truth being that Danny has to respect the fact that who D.J. dates is for D.J. to decide, and Danny admits that he trusts D.J.'s judgment. Meanwhile, Jesse becomes preoccupied with feeling old when he, Becky, and the twins rent a hotel room he used years ago while on tour with the Rippers, and the place is not the same as it used to be.

Tuesday, November 22nd, 1994

8: Claire and Present Danger

Teaser: Joey, Becky, and the twins shake, rattle, and roll. Main Synopsis: When Danny goes out on a date with Gia's mother Claire, Gia and Stephanie start fantasizing about how cool it would be if they became stepsisters. Michelle doesn't think that's a cool idea at all, because Stephanie has been ignoring Michelle in favor of Gia, making Michelle feel left out in the cold. Meanwhile, Jesse's new band, "Hot Daddy And The Monkey Puppets", is scheduled to perform at the Smash Club, but after an argument with D.J., Viper is too depressed to play his guitar, so Jesse helps Viper and D.J. work things out.

Tuesday, November 29th, 1994

9: Stephanie's Wild Ride

Teaser: The return of Mr. Woodchuck, as Joey shows the Mr. Woodchuck puppet to Nicky and Alex. Main Synopsis: Stephanie takes a wild car ride with Gia and two 16-year-old boys named Jason and Barry, and D.J. is the only one who knows that Stephanie went on this dangerous car ride. Stephanie wants to do it again, but D.J. stops her. Stephanie accuses D.J. of not wanting her to have any fun. Stephanie changes her attitude when Danny tells Stephanie that Gia and the two 16-year-old boys have been in a traffic accident, and Gia will be spending the night under observation in the hospital. Danny also explains that the two boys are alive, but one of them suffered a broken leg and some severe cuts. Meanwhile, Michelle is dismayed by the fact that the adults have become obsessed with her video game system.

Tuesday, December 6th, 1994

10: Under the Influence

Teaser: Today, it's meat muffins instead of meatloaf, while the twins bug Michelle. Main Synopsis: At a fraternity party that she and D.J. were invited to, Kimmy gets drunk and acts crazy and demands that D.J. let her drive home, but D.J. refuses to let Kimmy get behind the wheel, so D.J. is the one who drives them home. Kimmy spends the night in D.J.'s bedroom, and she's sober when she wakes up. That's when she accuses D.J. of ruining her night last night. Kimmy's attitude changes and she apologizes to D.J. when D.J. explains that years ago, it was a drunk driver who caused the death of D.J.'s mother Pam Tanner. Meanwhile, Nicky and Alex are bugging Michelle so much that she ends up snapping at them. Nicky and Alex say they don't like Michelle anymore. The reason why Nicky and Alex can't forgive Michelle for snapping at them is because Nicky and Alex don't know the definition the word "forgive", so Michelle decides to teach them the definition of the word "forgive".

Tuesday, December 13th, 1994

11: Arrest Ye Merry Gentlemen

Teaser: Michelle has a gift for Danny. Main Synopsis: Jesse has been bellyaching (complaining) all day that people have no Christmas spirit this year. Michelle buys a plastic tie with a cup holder on it as a Christmas gift for Danny, and when she overhears Danny saying insulting things about plastic ties with cup holders on them, she decides to exchange it for a different gift for Danny. She and Jesse go to the novelty store she got the tie from, but the grouchy owner, Mr. Dreghorn, refuses to exchange the gift. When Jesse tries to do it himself, Mr. Dreghorn traps them inside the store and hits the silent alarm to alert the police, because he believes that Jesse and Michelle are thieves. Jesse and Michelle get to the root of Mr. Dreghorn's anger – he hasn't seen his son in years. They also invite Mr. Dreghorn to the house for Christmas dinner, where Jesse gets Mr. Dreghorn to use the cordless phone to call his son, bringing about a happy reconciliation, and Jesse admits to Michelle

Tuesday, January 3rd, 1995

12: D.J.'s Choice

Teaser: Michelle and the twins try swinging without pushing. Main Synopsis: Viper breaks up with D.J., and Nelson is there to console her. Later, Viper shows up and says that breaking up with D.J. was a mistake, and he now wants D.J. back. Nelson jumps in on the situation, and he and Viper compete for D.J., who decides that she doesn't want to be with either one of them. Meanwhile, the family helps rebuild a vandalized playground. Tag: Jesse, who is angry that Joey broke one of Jesse's tools at the playground, literally nails Joey to a wooden fence by nailing Joey's clothes to the fence while Joey is still wearing the clothes.

Tuesday, January 10th, 1995

13: The Producer

Teaser: Joey wants to know what happened to his "Vanilla Weasels". Main Synopsis: It's a special day where fathers take their daughters to work with them, so Danny takes Michelle to the TV station with him. After "Wake Up, San Francisco" is aired, Danny and Becky's boss Mr. Strowbridge, promotes Becky, making her the new producer of the show, yet still remaining as Danny's co-host. Danny wishes Mr. Strowbridge hadn't done this in front of Michelle, because Danny wants Michelle to be proud of him. Meanwhile, D.J. and Stephanie bet each other as to who, between the two of them, can go without sweets the longest.

Wednesday, January 25th, 1995

14: Super Bowl Fun Day

Teaser: Stephanie, Nicky, and Alex are making a collage of zoo animals, but it looks more like the collage is all over Nicky and Alex. Main Synopsis: On Super Bowl Sunday, Jesse and Joey have promised to take Michelle and her friends to a science museum, but Joey comes up with a way to get he and Jesse out of it so they can watch the Super Bowl. Later, at home, Michelle helps Joey realize that he was selfish to break the promise he and Jesse made to Michelle and her friends. Meawhile, D.J. has an interview with Norma Bedrosian of the scholarship foundation, and this could help pay D.J.'s way through college. It turns out that Norma is a football fan who wants to see the Super Bowl.

Tuesday, January 31st, 1995

15: My Left and Right Foot

Teaser: At the shoe store with 'bigfoot' Michelle. Main Synopsis: Insults from D.J. and Stephanie have Michelle fretting over the size of her feet, and she even has a nightmare about big feet. Later, Danny explains to the girls that teasing is not only hurtful, but it can also blow things out of proportion for a kid. Meanwhile, While the guys are singing "House at Pooh Corner" to Nicky and Alex, Becky sings horribly when she tries to sing along with the guys. Jesse puts his foot in his mouth when he criticizes Becky's singing and tries to give her voice lessons.

Tuesday, February 7th, 1995

16: Air Jesse

Teaser: Stephanie presents a blouse that she designed as her sewing class project. Main Synopsis: Danny, Jesse, and Joey will be playing in a celebrity basketball game for charity, with D.J. as their head coach. Problem is, Jesse is a hapless player, but then Jesse gets some pointers from Kareem Abdul-Jabbar. After this, Jesse sets out to prove to Nicky and Alex that he's not a total loser, but Nicky and Alex are not looking when Jesse puts in the game winning shot.

Tuesday, February 14th, 1995

17: Dateless in San Francisco

Teaser: Valentine's day gifts and a broken heart among Jesse, Becky, and the twins. Main Synopsis: As Valentine's day approaches, Becky thinks Jesse has lost his romantic spark, and that she and Jesse won't have a good 4th anniversary, until Jesse surprises her with a hot air balloon ride and a picnic. Michelle and Teddy's friendship fizzles when they try to be boyfriend and girlfriend, so they decide that their friendship should go back to the way it was instead of being boyfriend and girlfriend. Joey has a secret admirer, and Joey thinks it's Mrs. Carruthers, who has always had a thing for Joey, but the secret admirer turns out to be Ms. Ullman, Michelle's teacher.

Tuesday, February 21st, 1995

18: We Got the Beat

Teaser: Michelle tries to get the twins to answer a riddle. Main Synopsis: Stephanie and her two friends Gia and Melissa have formed a band with Kimmy, and they plan to compete in the "Wake Up, San Francisco" young talent search at the Smash Club. Stephanie and her band mates decide that they don't need Jesse's help because they think looking good is more important than sounding good. Stephanie feels absolutely humiliated when she and her band mess up onstage because they paid too much attention to how they look instead of how they sound. Michelle's friends Derek Boyd and Lisa Leeper, who sang a duet, win the talent contest. Stephanie admits to Jesse that he was right when he suggested that Stephanie and the band should practice to improve their sound before performing, and Jesse hopes that the humiliation hasn't turned Stephanie off to music. For an economics project, D.J. invests fictional money, but her success impresses Danny and Joey so much that they start investing real money.

Tuesday, February 28th, 1995

19: Taking the Plunge

Teaser: Nicky and Alex watch and are amazed by Comet. Main Synopsis: D.J. and Kimmy will be graduating from high school in a few months, and they both receive news that Stanford University has rejected their applications. D.J. feels hurt, because Stanford was the college that she always wanted to go to. For Kimmy, Stanford was her last hope of not having to go to a college outside of California. Kimmy starts questioning her future, and this is combined with the fear that she and D.J. won't be friends anymore if they don't go to the same college with each other. Not really knowing what to do, Kimmy decides to marry her plumber boyfriend Duane in Las Vegas. D.J. gets to Las Vegas just in time to stop Kimmy from making this mistake, and D.J. tells Kimmy that no matter what, even if they don't go to the same college, they'll still be best friends forever. Meanwhile, Joey, with Nelson's cousin Regina from England, gets a chance to meet Queen Elizabeth at a reception, and when Joey actual

Tuesday, March 14th, 1995

20: Up on the Roof

Teaser: Waking up Joey, who fell asleep in the kitchen where he was inventing all through the night. Main Synopsis: D.J. wants to pull an elaborate senior prank on Principal Robolard so she can leave behind a lasting legacy, and she would like for her prank to surpass the legendary prank that Jesse pulled on Robolard back when Jesse was in high school -- Jesse used a fishing pole and chewing gum to grab the toupee off of Robolard's head while Robolard drove his classic red 1957 Chevy convertible under a freeway overpass, then Jesse ran the toupee up the school's flag pole, and on the next morning, the students said "I pledge allegiance to the rug" instead of "I pledge allegiance to the flag". In order to pull a more elaborate prank on Robolard, D.J. gets Kimmy's boyfriend Duane to use a crane to lift Robolard's 1957 Chevy convertible onto the roof of the school. The trick may backfire when an incoming thunderstorm becomes a threat to destroy the car's interior, but Jesse, D.J., and K

Tuesday, March 21st, 1995

21: Leap of Faith

Teaser: Becky chews Jesse out for taking the risk of competing in a motocross motorcycle race on a muddy track. Main Synopsis: On "Wake Up, San Francisco", Danny and Rebecca have a special guest named Edna, an old lady who, despite her age, stills goes bungy-jumping, and Edna invites Danny and Becky to jump with her. Danny declines, but Jesse, who has always been a bit of a risk taker himself, hits the roof when Becky decides to take a risk and accept Edna's invitation, and get the crew of "Wake Up, San Francisco" to videotape the jump. Jesse and Becky end up doing the jump together. Meanwhile, Joey has accidentally won two tickets to a Counting Crows concert, and he gives the tickets to D.J. and Stephanie. Michelle feels like she's always being left out of these things while D.J. and Stephanie get to do everything, so to be included for once, Michelle gets D.J. roped into taking Michelle to the concert when D.J. would rather take Stephanie to the concert, so D.J. and Stephanie set o

Tuesday, April 4th, 1995

22: All Stood Up

Teaser: Michelle is tired of always losing to D.J., no matter what game they play against each other. Main Synopsis: Stephanie is heartbroken after she makes a date to go to a school dance with her classmate Ryan, and Ryan stands her up. Danny has a talk with Ryan, who later apologizes to Stephanie for standing her up. Meanwhile, a doctor from an insurance company tells Jesse that his blood pressure needs to be lowered and Jesse needs to relax, but it's not long before Jesse is interrupted by Kimmy's bagpipe practice. One sound leads to another, and there is soon a war of music going on in the backyard while Jesse is also being terrorized by an ostrich that Kimmy is taking care of. Michelle tries to find a game that will give her a chance to win against D.J. for once.

Tuesday, May 23rd, 1995

23: Michelle Rides Again (1)

Teaser: D.J. complains to Kimmy that she probably won't have a date for the senior prom. Main Synopsis: Michelle has been taking horse riding lessons. Stephanie is scheduled to play as Juliet in "Romeo and Juliet", a play that will take place at school, and Andrew Berkeley will be playing as Romeo. Stephanie has been wanting to share a kiss with Andrew, who always seems reluctant to do it. Jesse and Joey have an audition to see if they'll get their own late night TV show, and Kimmy is trying to help D.J. find a date for the senior prom. At the stables, Michelle meets a girl named Elizabeth, whose mother, Morgan, is a rich snob who insults Danny by saying that Danny has the air of stable help. Michelle tells Danny that there's a jumping contest for kids and their horses next week, and she asks Danny's permission to compete in it. When Morgan tells Danny that Michelle couldn't possibly win because Elizabeth wins this contest every year, Danny gives Michelle permission to enter the cont

Tuesday, May 23rd, 1995

24: Michelle Rides Again (2)

Teaser: in syndication, there would be a recap of part 1. Main Synopsis: Michelle is rushed to the hospital, where Danny realizes that the reason why Michelle was on the horse trail with Elizabeth was because Michelle didn't want to compete because Danny put too much pressure on her to beat Elizabeth. Everyone is relieved when a doctor tells them that Michelle is out of Danger, but Michelle did take a hard hit on the head, so the doctor has decided to keep Michelle in the hospital overnight for observation. The doctor takes Danny, Jesse, and Joey to the room Michelle is in, and Michelle doesn't know who they are. The doctor explains that memory loss is common with head injuries, and it's usually temporary. At home, on the day Michelle is scheduled to be released from the hospital, Andrew comes back over, and explains that the reason why he's been reluctant to kiss Stephanie is because he didn't know how Stephanie would feel about it, but after what Michelle said a few days ago, Andre