update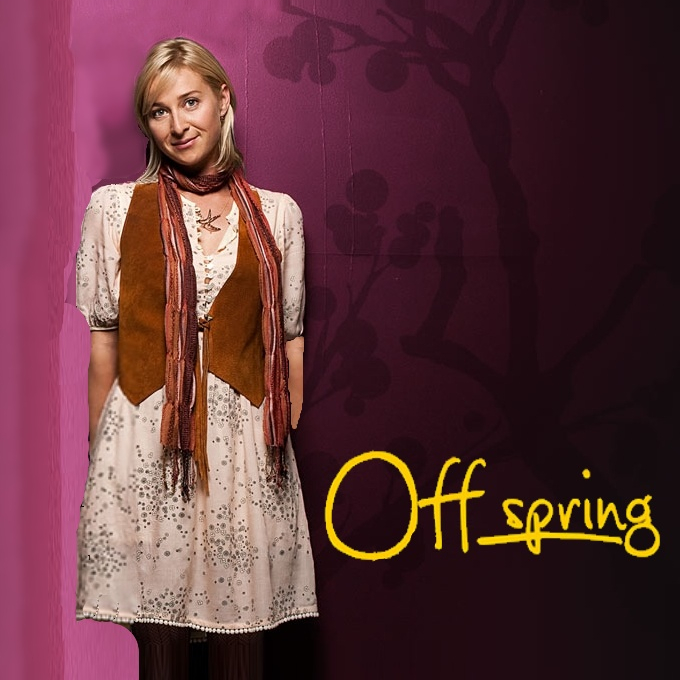 Season 0
not specified

2: The Liaison

Nurses Kim and Zara work on. Is a workplace romance ok?

not specified

3: The Sperm Donor

The Nurses, Kim and Zara, who work with Nina Proudman every day, continue their shifts. Take a peek inside their world as the maternity ward bustle continues.

not specified

4: The Name Dilemma

Does your name decide your destiny? What is Potentia? The Nurses Kim & Zara get to the bottom of it.

not specified

5: Biscuits and Grapefruit Juice

What do biscuits and grapefruit juice have to do with trying to get pregnant? Kim & Zara are going to find out.

not specified

6: The Pregnancy Dilemma

What do you do if your partner doesn't know that you're pregnant?

not specified

7: The Ducks & The Cravings

When does walking in on someone become 'pervy'? Kim & Zara find out.

not specified

8: The Mind Reader

Can Nurse Zara use her powers for good?

not specified

9: The Consciousness Concept

Can Zara really imagine having no brain function?

not specified

10: The Eyes of Babes

A 'funny' looking baby sees the world a little differently...

not specified

11: The Letter

Do you believe in Love? Zara believes in bulldozers. Liam believes in Phoebe.

not specified

12: The Worst Thing & The Wheely Chair

What's the worst thing you've ever done to an ex?

not specified

13: The Words Count

What are the first words that you would say to your newborn?

not specified

14: The Dancing Inception

Dance. Dreaming. The Nurses.

not specified

15: Why Be Nice, Zara?

The maternity ward is about to get a new workmate, but this is Zara's world - does this mean war?

not specified

16: Let's All Get Along, Tyra

Zara's got some competition at work. So who will come out top Nurse?

not specified

17: Ah, Nuts

Could some magic happen when Tyra & Zara get given responsibility for a new, different type of patient in the obstetrics ward?

not specified

18: Dream-Weaver

The office is anything but magical for Zara.

not specified

19: Conflicting Over Lovers

When Zara and Tyra clash over a boy in the office - who's going to win?

not specified

20: Sorry, You're Breaking Up

Is this goodbye for Zara, but will it bring her and Tyra closer?

not specified

21: Hello, Jimmy

Zara and Jimmy...sittin' in a tree...what happens next?

not specified

22: Zara's Got the Look

But has she got the teaching touch?

not specified

23: Clegg Whisperer

Can Jimmy tame the beastly Clegg?

not specified

24: Cheers Everybody

Why does he know everybody's name?

not specified

25: Scandinafricans

Racialist, or just looking for the hotties?

not specified

26: Programmable Babies

What if you could help a kid be the best they can be?

not specified

27: Poetry in Motion

Kinder words have never been said.

not specified

28: Season 2 Behind the Scenes: Episode 1

A special look behind the scenes of Offspring Season 2 Episode 1

not specified

29: Season 2 Behind the Scenes: Episode 3

A special look behind the scenes of Offspring Season 2 Episode 3

not specified

30: Season 2 Behind the Scenes: Episode 4

A special look behind the scenes of Offspring Season 2 Episode 4

not specified

31: Season 2 Behind the Scenes: Episode 5

A special look behind the scenes of Offspring Season 2 Episode 5

not specified

32: Season 2 Behind the Scenes: Episode 6

A special look behind the scenes of Offspring Season 2 Episode 6

not specified

33: Season 2 Behind the Scenes: Episode 7

A special look behind the scenes of Offspring Season 2 Episode 7

not specified

34: Season 2 Behind the Scenes: Episode 8

A special look behind the scenes of Offspring Season 2 Episode 8

not specified

35: Season 2 Behind the Scenes: Episode 9

A special look behind the scenes of Offspring Season 2 Episode 9

not specified

36: Season 2 Behind the Scenes: Episode 10

A special look behind the scenes of Offspring Season 2 Episode 10

not specified

37: Season 2 Behind the Scenes: Episode 11

A special look behind the scenes of Offspring Season 2 Episode 11

not specified

38: Season 2 Behind the Scenes: Episode 12

A special look behind the scenes of Offspring Season 2 Episode 12

not specified

39: Season 2 Behind the Scenes: Episode 13

A special look behind the scenes of Offspring Season 2 Episode 13

Sunday, August 15th, 2010

1: Pilot - Telemovie

Nina Proudman involves herself in helping her family from their own chaotic lives. Free of family obligations, Nina then arrives back at her flat to find an reminder of her ex-husband Brendan, undying love. Back at work, Nina overhears gossip about her crush, new employee Chris' past. Billie attempts 'make-up sex' with boyfriend Mick, however a fight erupts when he fails to take her career seriously and Billie reiterates why they can't be together. Heavily pregnant Cherie returns to the hospital for a check-up with old friend and workmate Nina. Before she can leave, Cherie goes into premature labour. During the delivery the women realise the baby's father is Nina's dad, Darcy.

Wednesday, April 18th, 2012

40: Nature vs Nurture

The Nurses Webisode - Season 3 Episode 1 Nurse Zara's about to have a baby, with Jimmy Proudman - so how will it turn out?

Thursday, May 3rd, 2012

41: Womb with a View

The Nurses Webisode - Season 3 Episode 2 Nurse Zara and Jimmy discuss their future plans, from within the womb.

Wednesday, May 16th, 2012

42: Morale Booster 1

The Nurses Webisode - Season 3 Episode 3 Nurse Zara has to help increase morale around the hospital. but how? She's not going in alone.

Wednesday, May 23rd, 2012

43: Morale Booster 2

The Nurses Webisode - Season 3 Episode 4 The efforts to increase hospital morale are helped with a little choccie boost.

Wednesday, May 30th, 2012

44: The Next Day

The Nurses Webisode - Season 3 Episode 5 How will Jimmy deal with Zara's having had their baby, but things aren't going all as planned.

Wednesday, June 20th, 2012

45: What's in a Name?

The Nurses Webisode - Season 3 Episode 6 What's in a name? Jimmy has decided on a name for his and Zara's baby, but will it be forever?

Wednesday, June 27th, 2012

46: The Dawn Game

The Nurses Webisode - Season 3 Episode 7 In a moment of high worry and stress, Zara and Jimmy take a moment to themselves. Will it help?

Wednesday, July 11th, 2012

47: Finale Party

The Nurses Webisode - Season 3 Episode 8 All good things must end. The Nurses too.

Thursday, July 12th, 2012

54: Season 3 Behind the Scenes: Episode 7 (Inside the "Tuff Muff" Sequence)

Thursday, July 12th, 2012

55: Season 3 Behind the Scenes: Episode 8 (Eddie and Claire make a little music)

Thursday, July 12th, 2012

56: Season 3 Behind the Scenes: Episode 9 (Some quality time with Asher Keddie)

Thursday, July 12th, 2012

57: Season 3 Behind the Scenes: Episode 10 (Behind the Look)

Thursday, July 12th, 2012

58: Season 3 Behind the Scenes: Episode 11 (Lachy Hulme)

Thursday, July 12th, 2012

59: Season 3 Behind the Scenes: Episode 12 (Some quality time with Asher Keddie - Directors Cut)

Thursday, July 12th, 2012

60: Season 3 Goof Reel

Thursday, July 12th, 2012

61: Dear Sophie

Thursday, July 12th, 2012

62: Song

Thursday, July 12th, 2012

48: Season 3 Behind the Scenes: Episode 1 (Welcome Back)

Thursday, July 12th, 2012

49: Season 3 Behind the Scenes: Episode 2 (Deb Mailman)

Thursday, July 12th, 2012

50: Season 3 Behind the Scenes: Episode 3 (A Quiet Moment with John & Linda)

Thursday, July 12th, 2012

51: Season 3 Behind the Scenes: Episode 4 (Hangin' with the nurses Part One)

Thursday, July 12th, 2012

52: Season 3 Behind the Scenes: Episode 5 (Kat Stewart)

Thursday, July 12th, 2012

53: Season 3 Behind the Scenes: Episode 6 (Hangin' with the nurses Part Two)
Season 1
Sunday, August 22nd, 2010

1: Taking Charge

Nina vows to take charge of her love life, but as things with Brendan come to an end, Chris struggles to explain his past and Nina is left uncertain about their relationship. The Proudman family adjust to life with their newest member, Baby Ray.

Sunday, August 29th, 2010

2: The Uncomfortability

Nina's insecurities are revealed when a patient poses an awkward request. Meanwhile Geraldine decides to try online dating, and Jimmy is an unexpected saviour to Cherie and Darcy.

Sunday, September 5th, 2010

3: Playing Aloof

Believing she interrupted Chris and Zara having sex in the storeroom, Nina spends a sleepless night struggling with her feelings. When Chris finally corners her to talk, Nina protects herself from further humiliation and pretends to be completely unfazed by the whole incident. Cherie and Darcy host a naming ceremony for Baby Ray that sends the Proudman women into a spin. Billie goes to great lengths to make Mick jealous and Jimmy realises that lying has its limits.

Sunday, September 12th, 2010

4: Poison Ivy

Love struck Nina struggles to keep focused on everyday life as she's plagued by fantasies of Dr Havel. Billie's plan to make Mick jealous backfires when his old flame, Ivy, shows up. Meanwhile, Cherie and Darcy negotiate the rules of dating as Darcy has a life changing one night stand.

Sunday, September 19th, 2010

5: Carpe Diem

Nina and Chris attempt to seize the moment, but their future is threatened by a complicated past. Cherie's secretive behaviour prompts Billie to start playing detective, and Jimmy and Odile come to a crossroads in their relationship.

Sunday, September 26th, 2010

6: D-Day

Nina thinks the worst of her day is over, when, on the morning of her date with Chris Havel, she finds herself navigating the elaborate world of contraception and facing serious performance anxiety issues. Meanwhile, Billie continues to investigate Cherie's mysterious behaviour with an older man, Mick and Ivy break up as he admits he still loves Billie, and much to Jimmy's disgust, Geraldine seems to have the most luck in the bedroom with Mr Soriel, Jimmy's old history teacher.

Sunday, October 3rd, 2010

7: Two Sisters

Suppressing her feelings, Nina gives Chris some space as he travels to Queensland in search of his missing wife. But with Chris away, and plagued by her own insecurities, Nina makes one very big mistake that will change everything. Meanwhile, Billie can't bring herself to make up with Mick, and Darcy finally learns about Cherie's secret past.

Sunday, October 17th, 2010

8: Re-Unravel

Plagued by the guilt of sleeping with Mick, Nina faces Chris and blurts out the truth. To her surprise he doesn't pass judgement, but could a surprise visitor cause everything to unravel again?

Sunday, October 24th, 2010

9: Making Peace

Still in shock after Alice's unexpected arrival, Nina feels the urge to make peace with her own past and goes to see Brendan. Meanwhile, Billie rights a wrong and as a result, proves her love for Mick.

Sunday, October 31st, 2010

10: The Other Woman

Nina struggles with being the other woman in Chris' life. Meanwhile, Billie reluctantly becomes Stacey's birthing partner and Jimmy gets more than he bargained for as a human test subject.

Sunday, November 14th, 2010

11: My Confessions

Almost as shocking as the act itself, Nina will shatter her sister's new found loved-up happiness with Mick, when she finally brings herself to tell Billie what she did. But not before Mick tells Nina he is going to tell Billie himself and Nina can't stop him. Nina has an awkward meeting with Chris' wife Alice, where, unable to stop imagining the fallout from Mick's confession, she cuts her meeting short then inadvertently runs over Alice's foot in her haste to drive off and confront Billie.

Sunday, November 21st, 2010

12: Not As Planned

Nina's life has gone from bad to worse since her family discovered her secret. Nobody is willing to forgive her, least of all Billie, and her relationship with Chris is in tatters. Nina is offered a job in Baltimore and decides to take the offer. Nina and Billie have a confrontation at the Hospital. Cherie and Sam take their relationship to the next level.

Sunday, November 21st, 2010

13: A New Miracle

Nina prepares to say goodbye and pack up her things. Jimmy organises a farewell BBQ, but is unfortunately shutdown by rain. Kim goes into labour at the pub and gives birth to a baby girl. Billie and Nina make amends. Chris and Nina are left at a crossroads.
Season 2
Monday, May 16th, 2011

1: The Return

After spending five months in Baltimore, Nina returns home after receiving news of her father Darcy's heart attack. Billie and Mick are now living at Nina's apartment and trying for a baby. Jimmy also returns after being abroad with new girlfriend Tammy. Nina finds out that Chris has moved to Brisbane with Alice and Lucy. Darcy asks Geraldine to renew their vows and Nina meets a new obstetrician, Fraser King, at the hospital.

Monday, May 16th, 2011

2: Baby Bumps

Nina and Fraser continue to get to know each other. Cherie returns to her job as a nurse at the hospital. Billie and Mick discover they will have to go through IVF in order to have a baby. Nina goes on a date with her fathers doctor Ben. Billie reveals to Mick she had two abortions during her teens.

Monday, May 23rd, 2011

3: Dates, Decisions & Divorces

Billie and Mick continue to experience fertility problems and in desperation Billie asks Nina to consider being a surrogate for the couple without telling Mick of her plan. Darcy has another health scare while practicing for the honeymoon and Chris arrives back in time to see Nina kissing Fraser in the emergency department.

Monday, May 30th, 2011

4: Together We Are One

Nina and her work colleagues are up in arms about the new anaesthetist, Patrick. Meanwhile, Jimmy and Mick console each other after their respective partners insult their manhood.

Monday, June 6th, 2011

5: The Way You Are

Nina struggles to decide on a course of action after Fraser freezes again during a routine consultation. Meanwhile, Mick and Andrew fight over old issues, and Jimmy is upset by his parents' hypocrisy.

Monday, June 13th, 2011

6: Behind Closed Doors

When Cherie discovers that Jimmy and Tammy are planning a secret wedding, Nina rallies the Proudmans in an attempt to reunite her family. Amidst the chaos, Billie, Mick and Andrew try to make a baby.

Monday, June 20th, 2011

7: Cheating On Your Test

After a tragedy at work, Nina and Patrick console each other. Could this new intimacy lead to something more? Meanwhile, Billie and Mick get the results of their pregnancy test.

Wednesday, June 22nd, 2011

8: Two Different Places

Exhilarated after their night of passion, Nina is determined to master the art of a casual fling. Patrick, however, seems to want something more.

Monday, June 27th, 2011

9: Just Keep Talking

Determined to be professional and forget her personal problems with Patrick, Nina is alarmed when Clegg requests they write a report together.

Wednesday, June 29th, 2011

10: Acceptance

Nina hosts a dinner party at Patrick's, where he charms the Proudmans.

Wednesday, July 6th, 2011

11: Complications

Nina and Patrick decide to fight for their relationship, but could an email from Chris Havel throw a spanner in the works? Meanwhile, Darcy and Geraldine plan a family intervention for Jimmy.

Wednesday, July 13th, 2011

12: What Goes Around Comes Around

Nina's life is thrown into a spin by the return of Chris Havel. How will our leading lady juggle two gentlemen callers? Meanwhile, Billie meets Mick's mother, and Cherie faces a health scare with Ray.

Wednesday, July 20th, 2011

13: Proudman Wedding Curse

Nina makes an important decision about her love life; meanwhile, Billie and Mick try to defy the Proudman Wedding Curse, and Cherie uncovers a shocking family secret.
Season 3
Wednesday, April 18th, 2012

1: Happiness is a Delusion

Nina Proudman is floating on cloud nine. She's in love with Dr Patrick Reid and happy in her job - but is everything about to change?

Wednesday, April 25th, 2012

2: Secrets and Lies

Still reeling after learning of her true parents, Nina meets with Darcy to find out how he's coping. Both hurt and confused by the news, Nina and Darcy downplay their feelings trying to save their pain.

Wednesday, May 2nd, 2012

3: Fertility Woes

Burying concerns over the identity of her biological father, Nina focuses on the hunt for a rental property with Patrick. Nina's only forced to confront the issue when Billie reveals she located one of the possibilities. Billie's disappointed to discover her only fertile time of the month coincides with Tim and Andrew's first big date. Jimmy and Zara attend the first ultrasound for their baby.

Wednesday, May 9th, 2012

4: Time

A week after moving in with Patrick, Nina worries that living & working together is putting a strain on their relationship; later, Nina gets a surprise call from Dr Noonan hoping to catch Geraldine.

Wednesday, May 16th, 2012

5: Allegations

Nina arrives at work shocked to discover Patrick is being investigated over an allegation of patient abuse

Wednesday, May 23rd, 2012

6: Partners in Crisis

Worried about their first big fight and Patrick's night alone at a motel, Nina finds Patrick at work to apologise. Mick and Rosanna continue to forge their musical partnership...

Wednesday, May 30th, 2012

7: Drink, Drank, Drunk

Proud of the way she's coped post breakup, Nina arrives at work ready to face her first day of surgery with Patrick; determined not to wallow, Cherie takes Nina out for a night of fun and partying...

Wednesday, June 6th, 2012

8: One Night Stand Off

Nina wakes up hung over in a stranger's bed, faced with overwhelming evidence she's had a one night stand. Meanwhile, with Nina missing from work and home, Patrick's concern leads him to investigate...

Wednesday, June 13th, 2012

9: Chaos

Nina finds herself at the heart of Proudman family chaos, while trying to assure Patrick her relationship with Adam is platonic.

Wednesday, June 20th, 2012

10: The Aftermath

Patrick confronts Nina about the serve Billie gave him over their breakup and her new relationship with Adam. Will Nina face the boundaries of her relationship?

Wednesday, June 27th, 2012

11: Goodbye is Always Hard

The reality of Patrick's departure hits Nina as she walks to work. Later at Patrick's farewell, Nina struggles to say a proper goodbye in front of all her workmates.

Wednesday, July 4th, 2012

12: Insecurity

Nina gets a test taken at the hospital; Billie's insecurity about Rosanna intensifies when Mick insists he's still doing the tour with her; meanwhile Billie is forced to spend the day with Ollie.

Wednesday, July 11th, 2012

13: Pregnant Pause

Nina celebrates her 35th birthday at the hospital where Darcy has recreated Nina's 8 year old dream birthday party! It is sure to be a night full of surprises!
Season 4
Wednesday, May 22nd, 2013

1: Outside of the Comfort Zone

Nina and Patrick prepare for parenthood as Billie struggles to cope with Nina's pregnancy. Meanwhile, a new arrival sparks interest at the hospital.

Wednesday, May 29th, 2013

2: Second Chances

Nina discovers Patrick's mysterious past whilst Billie fights to take over the family.

Wednesday, June 5th, 2013

3: Truth Time

Nina and Patrick try to solve their problems without resorting to sex, at the same time as Nina is forced to tell Patrick the truth about Eloise. Plus, Darcy and Cherie have a big announcement.

Wednesday, June 12th, 2013

4: Keeping It in the Family

Tension runs high between Nina and Darcy as he prepares for his road trip with Cherie. Also, Jimmy tries to keep it in the family by applying for a job as Billie's real estate underling.

Wednesday, June 19th, 2013

5: The Things We Do for Love

Nina is confronted by the nature of Eloise's crush. Billie insists she and Mick meet the press as a power couple and Jimmy's inspired by a new business venture.

Wednesday, June 26th, 2013

6: Difficulty

Nina and Patrick deal with a rather difficult house guest, as Billie attempts to cover her business woes.

Wednesday, July 3rd, 2013

7: Smoking Situations

Nina's best intentions with the Reid family cause several rifts in both the Reid & Proudman families. Meanwhile, Billie struggles to work under a new boss as well as coping with a damaging magazine article.

Wednesday, July 10th, 2013

8: Freaking the Freak Out

Nina wonders if her pregnancy with Patrick is enough to keep them together, Patrick struggles with Kate's decision to see her abusive ex-partner Dean and Billie is confronted by Mick's popularity.

Wednesday, July 17th, 2013

9: Numbing the Pain

A dream about counsellor Lawrence has Nina questioning her relationship with Patrick. Billie embarks on a new career and heads for self-destruction. The nurses help Eloise with her love life.

Wednesday, July 24th, 2013

10: Matters of the Heart

Nina and Patrick struggle to negotiate the role of the ever present Proudmans in their life together. Meanwhile, Billie is in damage control after her night out on the town.

Wednesday, July 31st, 2013

11: Dialing Up the Crazy

The Proudman family implodes when Nina and Patrick's counselling session goes public.

Wednesday, August 7th, 2013

12: Goodbye Patrick

Billie and Mick's relationship strains under the weight of her infidelity.

Wednesday, August 14th, 2013

13: The Bond Between Sisters

In the season finale, Nina prepares for the biggest day of her life. Meanwhile, Mick goes on a search to bring Billie home.
Season 5
Wednesday, May 14th, 2014

1: Back in the Game

Six months after Patrick's death, Nina and Billie are caring for baby Zoe together. Nina is determined to jump back into life and return to work, while Billie counts the days 'til Mick's return.

Wednesday, May 21st, 2014

2: When Sparks Fly

Nina has a blast from the past when she runs into an old flame at the hospital. Billie meets with Lawrence to discuss his feelings. Will sparks fly?

Wednesday, May 28th, 2014

3: Moving On

Nina finds herself stuck at the airport with a handsome stranger and time to kill. Will she take advantage of the situation? Meanwhile, Billie prepares for Mick's return.

Wednesday, June 4th, 2014

4: Winners and Losers

Nina and Billie face their dreaded high school reunion. While Nina tries to convince everyone she's happy to go, Billie has her own reasons not to attend.

Wednesday, June 11th, 2014

5: The Story of My Life

Nina is shocked by the arrival of a new male midwife; Billie is under pressure as Lawrence's apartment goes to auction; Zara surprises Jimmy with a life-changing announcement.

Wednesday, June 18th, 2014

6: Emergencies

Is Nina and Leo's secret airport tryst about to be exposed? Billie puts her broken heart aside to get to know Lawrence before a medical emergency shakes the Proudman family.

Wednesday, June 25th, 2014

7: I'm Always Here

A Proudman life hangs in the balance; Nina faces a huge dilemma; Billie's life takes an unexpected turn.

Wednesday, July 2nd, 2014

8: Expect the Unexpected

It's finally date night for Nina and Thomas, but the night takes an unexpected turn. Meanwhile, Billie presents Jimmy with an interesting business opportunity.

Wednesday, July 9th, 2014

9: Return, Romance, Repeat

Billie finds herself drawn into Nina and Thomas' romantic dinner plans: Jimmy worries about Zara's new obsession; can Clegg handle Cherie's return?

Wednesday, July 16th, 2014

10: Introduction

Billie is calm in the face of Mick's return to Melbourne. Then Nina learns why he's really in town. Can she break the news to Billie? Meanwhile, Thomas gets an unusual introduction to the Proudmans.

Wednesday, July 23rd, 2014

11: Love, Pain and the Whole Damn Thing

Billie struggles with the knowledge that Mick is single; Nina deals with the fallout from Thomas meeting the Proudmans; Kim has a shock proposal for Clegg.

Wednesday, July 30th, 2014

12: Life Changing Decisions

Nina and Leo are floored by an unexpected patient at St Francis; Mick asks Billie to come to London with him; Cherie must choose between Kim and Clegg's needs.

Wednesday, August 6th, 2014

13: When Life Gives You Lemons...

As Billie prepares for a new life overseas, Nina faces Zoe's first birthday and the anniversary of Patrick's death. But first the St Francis staff must face an emergency of epic proportions.
Season 6
Wednesday, June 29th, 2016

1: ...Make Lemonade

Eighteen months after the events of season five, Nina and the Proudman clan are shaken by tragedy when a family gathering results in explosive revelations.

Wednesday, July 6th, 2016

2: Doctor, Doctor

Nina and her St Francis colleagues are introduced to the flirtatious and suave new Director of Education, Dr Angus Freeman. Meanwhile, Leo has some shock news in store for Nina.

Wednesday, July 13th, 2016

3: Getting to Know You

Nina gets to know St Francis' alleged "pantsman" Dr Angus Freeman better, with his behaviour leading her to do something out of character.

Wednesday, July 20th, 2016

4: Fallout

At St Francis, Nina deals with the fallout from a date. Meanwhile, Clegg and Cherie's relationship is put to the test as they find themselves suffering from a crisis of confidence.

Wednesday, July 27th, 2016

5: Breaking Point

The staff at St Francis are shaken by a public relations crisis at the hospital and Nina finds herself clashing with Harry Crewe, the consultant brought in to deal with the issue.

Wednesday, August 3rd, 2016

6: A Present from the Past

The staff at St Francis are shocked when an earlier PR crisis explodes into something far more serious. Nina sees a new side to Harry and is rocked by a visitor from Patrick's past.

Wednesday, August 24th, 2016

7: Just Keep Swimming

Dr Patrick returns in Nina's fantasy as she grapples with a dilemma which has major consequences for everyone involved, including Billie.

Wednesday, August 31st, 2016

8: Sisters Aren't Doing It For Themselves

Nina's attempt to do something for Billie spirals into a huge decision which could impact Nina's life forever and threatens to tear the two sisters apart.

Wednesday, September 7th, 2016

9: Tried and Tested

Nina's relationship with Harry is tested when she makes a life-altering decision regarding Patrick.

Wednesday, September 14th, 2016

10: To the Best of My Ability

Billie plays cupid for two hopeless lovers and three generations of Proudman women help Nina do what she does best in a life-affirming moment.
Season 7
Wednesday, June 28th, 2017

1: Happy Geraldine Day

When Proudman matriarch Geraldine calls the family together for a very special "Geraldine Day", her announcement at dinner will leave everyone speechless.

Wednesday, July 5th, 2017

2: The End of an Era

Nina is overwhelmed with the demands of her job as acting head of obstetrics, as she supports Billie to make a difficult decision about her marriage with Mick.

Wednesday, July 12th, 2017

3: Episode 3

After separating from Mick, Billie decides to tackle her grief head-on with a girls' night out where Kerry advocates a fool proof plan to mend Billie's heart.

Wednesday, July 19th, 2017

4: Episode 4

Nina is wrong-footed when she discovers Harry's ex-girlfriend of ten years, Georgie has unexpectedly returned to Melbourne. Meanwhile, Billie begins construction of her "sex wall".

Wednesday, July 26th, 2017

5: Episode 5

Nina and Harry's relationship is tested when Nina meets Harry's difficult family for the first time. Meanwhile, Jimmy and Kerry face a difficult decision when Billie makes a discovery.

Wednesday, August 2nd, 2017

6: Episode 6

Nina and Harry make an important decision about their future. Jimmy summons the courage to tell Zara the truth. Billie's sex wall hits a snag, when her latest "brick", Dan, tries to out-woo her.

Wednesday, August 9th, 2017

7: Episode 7

Nina battles her doubts as she prepares to interview for the Head of Obstetrics role. Billie's confused after being stood up by Dan. Will Will discover the truth about Kerry and Jimmy's indiscretion?

Wednesday, August 16th, 2017

8: Episode 8

Harry and Nina face a co-parenting road bump when Harry tries to discipline Zoe. An unexpected meeting with a significant boyfriend from Billie's past clarifies her feelings for Dan.

Wednesday, August 23rd, 2017

9: Episode 9

Nina and Harry endeavour to bring their families together for the first time. With Harry travelling to Sydney for his new job, it is left to Nina to invite both families. What could possibly go wrong?

Wednesday, August 30th, 2017

10: Episode 10

Nina faces a big decision, is she really ready to leave St Francis? Having discovered Geraldine is dating Phil D'Arabont, the Proudman siblings call a crisis summit.