update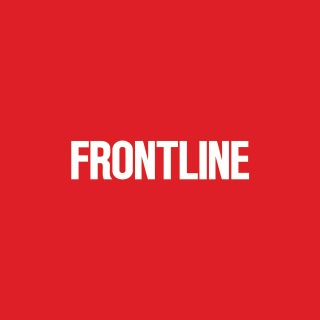 Season 0
Monday, October 23rd, 1995

1: Behind the Frontline

A behind-the-scenes look at the television program, Frontline. The documentary shows one week during the filming of an entire episode of Frontline from the conception of the idea through rehearsals, shooting and the editing process
Season 1
Monday, May 9th, 1994

1: The Souffle Rises

Mike, angered by accusations of being a lightweight, decides to editorialize . Such a decision sparks a rash of complications. Meanwhile, Brooke and Marty have their hands full on more important matters.

Monday, May 16th, 1994

2: The Desert Angel

A missing aid worker, who Frontline has just held a memorial service for, turns up alive. Chequebook journalism ensues as the team try and score an exclusive. Meanwhile, Brooke interviews Pat Cash, who the team believe had an affair with her.

Monday, May 23rd, 1994

3: City of Fear

Frontline are accused of being sensationalist after they link two unrelated murders to a mythical serial killer. Meanwhile, Mike is confused over his fan mail

Monday, May 30th, 1994

4: She's Got the Look

When Brian hires an attractive sports star because he likes her, the team (especially Emma)'s moral values come into play.

Monday, June 6th, 1994

5: The Siege

A gunman holding his children hostage is the source of Frontline's latest story. When Mike succeeds in negotiating with the gunman, he becomes a hero. Until, a few weeks later, the consequences of the action arrive...

Monday, June 13th, 1994

6: Playing the Ego Card

Mike is looking to gain credibilty, so he travels to Bougainville to do a study on civil war. Back home, the group enjoy his absence and Brooke becomes host.

Monday, June 20th, 1994

7: We Ain't Got Dames

The show is losing it's female viewers and a serious effort to get them back is needed. Mike tries to think of humour for a Debate but the big night is ruined.

Monday, June 27th, 1994

8: The Art of Gentle Persuasion

Mike is planning a story but the others convince him to do a so-called expose on table-top dancing. When a crocodile victim's husband won't give a story, Marty goes to extreme lengths to get one.

Monday, July 4th, 1994

9: The Invisible Man

A hidden camera story for Brooke backfires while Mike tries to fix up his low profile and the cameramen get an eyeful of Brooke.

Monday, July 11th, 1994

10: ...Add Sex and Stir

While Marty takes a holiday against his will during a low-news period, Brooke transforms a cricket story into a controversial lesbianism story.

Monday, July 18th, 1994

11: Smaller Fish to Fry

Mike does an exclusive case that could ""get"" some of the country's top businessmen, and puts his job on the line at the same time.

Monday, July 25th, 1994

12: Judge and Jury

Brooke does a series on a priest accused of rape and Mike goes up against cross-network promotion. During a story, Marty unwittingly wipes out an entire genus of butterfly.

Monday, August 1st, 1994

13: This Night of Nights

The Logies are fast approaching and Mike is the only one without a date.
Season 2
Monday, July 24th, 1995

1: One Big Family

The network is in chaos with a million things happening at once and the promo idea of ""One Big Happy Family"". New executive producers fly around until Sam Murphey arrives.

Monday, July 31st, 1995

2: Workin' Class Man

When the working class all reply to Mike as an asshole, the network tries to change it's views. Marty is stuck on a story regarding an ostrich farm.

Monday, August 7th, 1995

3: Heroes and Villains

While Mike is the beginning of a pointless racism debate, Brooke tries to make an unheroic heart surgeon look like a hero.

Monday, August 14th, 1995

4: Office Mole

Mike, tiring of his job, is given the official-sounding, pointless job of ""International Story Co-ordinator"" which involves faxing stories to Britain. ""A Current Affair"" appear to be getting all the Frontline stories so Mike searches for the office mole. But when Jan begins getting irate phone calls from Britain claiming Mike isn't sending them anything, they discover HE is the mole. He has sent all their stories to ACA by mistake!

Monday, August 21st, 1995

5: Basic Instincts

A series of problems rocks the team when Stu is bashed, Mike's thoughts on Euthanasia get in the way and Brooke is jealous of Emma due to a new boyfriend.

Monday, August 28th, 1995

6: Let the Children Play

Mike's niece visits the office and begins to discover what really goes on. ACA screens a "playground challenge" where a celebrity has 24 hours to build a playground for homeless kids. Frontline borrows the idea but the playground and a story of fraudulent builders come together in a ghastly way.

Monday, September 4th, 1995

7: Keeping Up Appearances

Brooke interviews the victim of an acid attack while Mike appears on the cover of a gay magazine, sparking controversy in the office.

Monday, September 11th, 1995

8: Divide the Community: Multiply The Ratings

Frontline makes an issue of ethnic tension in the community

Monday, September 18th, 1995

9: All Work and No Fame

Mike is bored again and looking to get his hands dirty on a story.

Monday, September 25th, 1995

10: Changing the Face of Current Affairs

An american consultant is brought in to change Frontline's image.

Monday, October 2nd, 1995

11: A Man of His Convictions

Mike gets arrested during a wilderness-protest

Monday, October 9th, 1995

12: The Great Pretenders

Marty bails out a Nazi. Frontline has a new legal adviser. Mike appears on Jackpot representing an unusual home viewer

Monday, October 16th, 1995

13: Give 'em Enough Rope

Mike interviews the network head and the team attend the premiere of a new soap "Rainbow Island".
Season 3
Monday, February 24th, 1997

1: Dick on the Line

It's the end of another successful season at Frontline, but after three years at the helm, Mike Moore is not happy. He feels the show has become lightweight, obsessed with ratings rather than serious public issues. It is time to make a stand...

Monday, March 3rd, 1997

2: My Generation

After giving a talk at a school, Mike becomes concerned that Frontline is presenting a negative view of young people. He sets out to fix the problem, but runs into a small obstacle- his executive producer, Graham Prowse. As Prowsey would say, it's an episode "no parent can afford to miss..."

Monday, March 10th, 1997

3: The Shadow We Cast

When an independent Queensland MP makes a controversial maiden speech, the Frontline team swings into action. "Where does she get her prejudiced views from?" demands Mike, before introducing another story on Vietnamese heroin dealers.

Monday, March 17th, 1997

4: One Rule for One

After attacking a dubious property developer on air, Mike starts to receive death threats. Prowsey arranges a bodyguard for Mike's protection, but Mike is less than happy about it.

Monday, March 24th, 1997

5: A Hole in the Heart (1)

Frontline attempts for save the life of a young boy with a hole in his heart. Brooke makes an announcement.

Monday, March 31st, 1997

6: A Hole in the Heart (2)

Mike attempts to play a round of golf with Ian Baker-Finch. Brooke has a decision to make.

Monday, April 7th, 1997

7: The Simple Life

While it is revealed that Mike is the fourth richest entertainer in Australia, Frontline profiles the unemployed Baxter family.

Monday, April 14th, 1997

8: I Get the Big Names

Mike seeks an interview with Mel Gibson.

Monday, April 21st, 1997

9: The Art of the Interview

Prowsey educates the new Sunday Forum producer in the Art of the Interview.

Monday, April 28th, 1997

10: I Disease

Frontline has a new segment producer, Mike is writing his life story and has an unfortunate accident with a sign language translator.

Monday, May 5th, 1997

11: Addicted to Fame

Mike decides to abandon publicity while Geoff's weather special is a big success.

Monday, May 12th, 1997

12: The Code

After years of torture, Mike makes the decision to axe Elliott Rhodes while Marty begins researching Mike for an episode of "This is Your Life".

Monday, May 19th, 1997

13: Epitaph

Mike goes on an Aboriginal health crusade.