update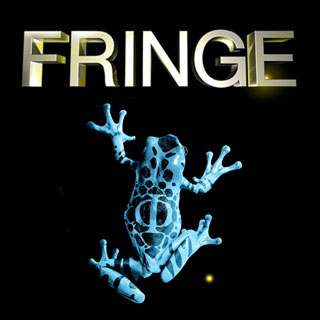 Season 0
not specified

1: Unaired Pilot

Monday, October 5th, 2009

2: Access All Areas

Thursday, September 8th, 2011

3: Past + Present + Future

Thursday, September 8th, 2011

4: Past + Present + Future -- A Tragic Past

Walter Bishop does the unthinkable to save his son Peter.

Friday, September 9th, 2011

5: Past + Present + Future -- A Tale Of Two Walters

Walter's actions have very different repercussions for he and his alternate.

Friday, September 9th, 2011

6: Past + Present + Future -- Fringe Takes Flight

Olivia Dunham is pulled into the world of Fringe Division.

Monday, September 12th, 2011

7: Past + Present + Future -- Echoes Of The Past

t is discovered that many of the Fringe cases have connections to Walter's past work.

Monday, September 12th, 2011

8: Past + Present + Future -- The Other Side

Fringe Division in the alternate universe is in an epic race against time.

Wednesday, September 14th, 2011

9: Past + Present + Future -- Over There

Walter & Olivia cross over to the alternate universe in the hopes of rescuing Peter.

Wednesday, September 14th, 2011

10: Past + Present + Future -- A Double Agent

Our Olivia is trapped over there, while their Olivia takes her place over here.

Thursday, September 15th, 2011

11: Past + Present + Future -- The Journey Home

The two Olivia's are each desperate to find their way back home.

Thursday, September 15th, 2011

12: Past + Present + Future -- Facing Destiny

Peter faces his true destiny and risks everything to save our world.

Thursday, September 15th, 2011

13: Past + Present + Future -- The Future is Now

Peter finds himself fifteen years into the future.

Thursday, September 15th, 2011

14: Past + Present + Future -- A Different Choice

Walter and Peter are desperate to change future events, in the twelfth installment of Fringe

Wednesday, January 4th, 2012

15: Past + Present + Future -- Neither Here Nor There
Season 1
Tuesday, September 9th, 2008

1: Pilot

When all the passengers on a plane die, FBI agent Olivia Dunham investigates the events and her partner almost dies. A desperate Olivia looks for help from Dr. Walter Bishop who has been institutionalized. Olivia, Dr. Bishop and his son Peter begin to discover what really happened on Flight 627 and begin to uncover a larger truth.

Tuesday, September 16th, 2008

2: The Same Old Story

Olivia, along with Peter and Walter Bishop, investigates the strange death of a woman who had an even stranger child. The woman was pregnant for only hours, yet the baby she birthed was fully developed - and also aged eighty years in the span of a few minutes. Olivia asks Nina Sharp of Massive Dynamic for help.

Tuesday, September 23rd, 2008

3: The Ghost Network

The team investigates a bus full of dead commuters that appear to be fossilized and uncover a man who has visions of pattern-related disturbances before they happen; Dr. Bishop requests a piano in the lab to help him process data.

Tuesday, September 30th, 2008

4: The Arrival

Broyles calls in the team to investigate a deadly explosion and its source: a strange cylinder unharmed despite the destruction. Olivia determines that the same cylinder, or a similar one, is responsible for similar events in widely diverse locations.

Tuesday, October 14th, 2008

5: Power Hungry

The team investigate the case of a man who can project electricity... and is at the center of a series of strange deaths involving electricity.

Tuesday, October 21st, 2008

6: The Cure

The team investigates a woman that re-appears after weeks of being missing with a rare disease. She also inexplicably causes pain and death to the people she meets. During the investigation, dangerous level of radiation are detected. Walter obsesses about cotton candy; Peter strikes a deal with Nina Sharp; and a truth about Olivia is discovered.

Tuesday, November 11th, 2008

7: In Which We Meet Mr. Jones

When a strange parasite attaches itself to the internal organs of a dying FBI agent, Olivia suspects a connection to the Pattern; Peter and Walter tap into a dead man's brain waves.

Tuesday, November 18th, 2008

8: The Equation

Walter thinks the abduction of a young music prodigy is linked back to his old bunkmate at St. Claire's Hospital. When he kidnaps the child he see's a sequence of flashing lights. Olivia wants Walter to return to the mental institution much to Peter's outcry, but Walter's determination to help ends up having chilling ramifications.

Tuesday, November 25th, 2008

9: The Dreamscape

The team is called in to investigate why a man jumps out a window because he thinks he's being attacked by butterflies. Olivia gets some breaks in solving the case from her former partner and that she is so desperate to rid herself of him that she demands to go back into the tank. Meanwhile, some former friends and current foes of Peter find out that he's back in Boston.

Tuesday, December 2nd, 2008

10: Safe

The team is called in on a bank robbery similar to other robberies in the area but this particular bank has the thief embedded inside the steel wall of the bank. Somehow the thieves have found a way to defy the law of physics. Walter thinks they're after something of his. As the investigation deepens it all comes to a head when the thieves ambush one of the team.

Tuesday, January 20th, 2009

11: Bound

Olivia's sister, Rachel (Ari Graynor), visits; Walter, Peter and Olivia try to solve the murder of an esteemed epidemiologist, which may be linked to Olivia's abduction.

Tuesday, January 27th, 2009

12: The No-Brainer

Olivia, Walter and Peter are called in to investigate the death of a car salesman who was found in a pool of "goo," exactly like another man across the country. When Walter discovers that the "goo" is brain matter, the trio tries to figure out how the killer can liquefy human brains. As the deaths pile up, the investigation reveals a common thread linking the victims together in an unthinkable manner. Meanwhile, Olivia is horrified when the case places a loved one in harm's way

Tuesday, February 3rd, 2009

13: The Transformation

When the Fringe Division delves into another bizarre occurrence aboard an international jumbo jet, freakish remains are discovered at the crash site. Memories tip the team toward some promising leads, but the bigger picture and mysterious threat eludes them. With limited options and insufficient intelligence, Olivia and Peter go undercover.

Tuesday, February 10th, 2009

14: Ability

German agents question Olivia about her "relationship" with David Robert Jones, an escaped prisoner questioned months earlier now living in the U.S. The Fringe Division investigates a threatening case where victims die faceless from their orifices suddenly sealing.

Tuesday, April 7th, 2009

15: Inner Child

Just seconds before a building is demolished, a mysterious mute child that has been living alone underground is discovered. When the FBI's Fringe Division investigates, the boy forms an unspoken connection with Agent Olivia Dunham. Meanwhile, an especially gruesome serial killer resurfaces and showcases his "artistry" by displaying his work publicly. As the boy gradually assimilates into a new environment, Olivia and the team must race against the clock to prevent the mad man from causing further massacre.

Tuesday, April 14th, 2009

16: Unleashed

As animal rights activists ransack a laboratory, they get more than they bargained for when one of the caged "animals" unleashes a ferocious appetite. Leaving grotesquely mutilated dead bodies in its wake, the scientifically engineered beast with the body of a lion, claws of an eagle, fangs of a viper, skin of a rhinoceros and tail of a serpent attacks Charlie. With Charlie's life on the line, Walter must come face-to-face with both his past and the beast.

Tuesday, April 21st, 2009

17: Bad Dreams

Olivia dreams about a suicide as the event really happens at Grand Central Station; shocking information about the Z.F.T. manuscript is revealed.

Tuesday, April 28th, 2009

18: Midnight

The Fringe Division is on the case when severely mutilated bodies drained of spinal cord fluid begin to pile up. After their investigation leads them to a scientist (guest star Jefferson Mays) with possible ties to the Z.F.T. bioterrorist cell, they are shocked to discover the identity and motive of the killer. When the kills occur with increasing frequency, Olivia, Peter and Walter go to desperate lengths to stop them.

Tuesday, May 5th, 2009

19: The Road Not Taken

Olivia experiences "awake dreams," seeing elaborate visions of things not really there. While investigating a disturbing case of a woman who apparently spontaneously combusted, Olivia throws caution to the wind and explores her unexplained visions further. Meanwhile, Walter discusses key information about the Z.F.T. manifesto, and Peter reveals a secret that yields unexpected results in the case.

Tuesday, May 12th, 2009

20: There's More Than One of Everything

Setting the stage for the dramatic and revealing first season finale are a sudden and unexpected attack on someone with close ties to Fringe Division, the return of bioterrorist David Robert Jones and the inexplicable disappearance of Walter. Find out more about the mysterious events surrounding our trio when questions are answered, observations made, loyalties are tested and the elusive William Bell is finally introduced.
Season 2
Thursday, September 17th, 2009

1: A New Day in the Old Town

Season two opens with Olivia's shocking return from the perplexing alternate reality, while Peter is unknowingly in a race against time with an ominous mobile force pursuing information about Olivia's visit. Walter reenters the lab to cook up some fringe science and of course, some custard for Peter's Birthday.

Thursday, September 24th, 2009

2: Night of Desirable Objects

A series of strange disappearances in Pennsylvania attracts the attention of the Fringe team and leads them underground. Walter also tries to recreate Olivia's accident using frogs and Charlie tries to find out how much she remembers.

Thursday, October 1st, 2009

3: Fracture

Peter, Walter, Olivia and Broyles pursue a strange and deadly occurrence in Philadelphia where a bomb blew up inside a train station but left no trace of any explosive device. The perplexing and unexplained set of circumstances returns Walter to the lab to closely examine the human remains where he uncovers an unlikely energy source that triggered the explosion. With the explosive threat of more bombs and links to a classified military project, the intense investigation leads Olivia and Peter to Iraq.

Thursday, October 8th, 2009

4: Momentum Deferred

Recuperating from the traumatic and alarming meeting with Massive Dynamic founder William Bell, Agent Dunham consumes a powerful "fringe" concoction that Dr. Bishop prescribes to stimulate her memory. Meanwhile, the Fringe Division investigates a series of robbery cases that are tied to shape-shifting. As clues are tracked and memories are jogged, another woman experimented on by Dr. Bishop is introduced and a flashback reveals more about Olivia's visit to the alternate reality.

Thursday, October 15th, 2009

5: Dream Logic

The Fringe team travels cross-country to Seattle after learning of a mysterious incident involving a man who attacked his boss because he believed he was an evil ram-horned creature. As these puzzling occurrences continue, the team tirelessly explores strange and creepy links to dreams. In pursuit of additional information, Agent Broyles has a disconcerting meeting with enigmatic Massive Dynamic executive Nina Sharp that leads the investigation in an unthinkable direction.

Thursday, November 5th, 2009

6: Earthling

Human beings are reduced to ash statues and Broyles realizes that the same person responsible murdered five other persons four years ago... a case that he never solved.

Thursday, November 12th, 2009

7: Of Human Action

When a kidnapping rapidly escalates into a hostage situation in New York, local authorities close in on the suspects only to discover that an unknowable force has mind-blowing consequences. The investigation intensifies and the mystery and threat deepen to unimaginable proportions when the Fringe Division identifies a link between the kidnapping and Massive Dynamic.

Thursday, November 19th, 2009

8: August

A peculiar abduction occurs in Boston, leading the Fringe team to uncover details of the mysterious man known as The Observer. While the bizarre case takes center stage, Walter, Peter and Astrid hit the lab to analyze unusual evidence and deal with Walter's insatiable appetite for milkshakes.

Thursday, December 3rd, 2009

9: Snakehead

After a cargo ship runs aground, the shoreline becomes littered with bodies hosting a giant squid-like creature. The Fringe team descends upon the scene to examine the bodies and discovers that the mysterious organisms are actually giant parasites. As the investigation unfolds, Walter heads back to the lab while Olivia, Peter and Broyles race against time when they realize the case has ties to a threatening organization.

Thursday, December 10th, 2009

10: Grey Matters

A patient at a mental hospital undergoes impromptu surgery that leaves his brain exposed. William Bell resurfaces during the investigation of the strange circumstances and Olivia finds reason that the leader of the shape-shifters may have something to do with it.

Monday, January 11th, 2010

11: Unearthed

After a teenage girl is pronounced brain dead, her mother takes her off life support, but when doctors operate quickly to remove her organs, the deceased girl shockingly awakens screaming an alphanumeric code. Equally as perplexing as her resurrection is that she is now somehow able to speak Russian and possesses classified information only a high-ranking soldier would know. While the girl's mind-bending condition intensifies, Walter dusts off some old lab videos and hypothesizes the unthinkable, sending Olivia and Peter to investigate the bewildering case in an original. (This is a season 1 un-aired episode)

Thursday, January 14th, 2010

12: Johari Window

Following an unexplained attack involving hideously deformed humans, the Fringe team visits the small town in upstate New York to uncover leads surrounding the bizarre case. When it's determined that these deformed people have managed to hide themselves for a while and they'll do just about anything to keep it that way.

Thursday, January 21st, 2010

13: What Lies Below

When a man enters an office in Boston for a meeting, he becomes disoriented and collapses, only to have his veins erupt and spray blood everywhere. Shortly after Olivia and Peter arrive at the scene to investigate the bizarre case, it's discovered that a lethal virus with deep ties to something very valuable is spreading, so the CDC moves in to quarantine the building and eradicate the pathogens. Isolated inside with the rest of the exposed office employees, Peter and Olivia face life-threatening circumstances, sending Walter, Broyles and Astrid on a frantic search for a solution to save them.

Thursday, January 28th, 2010

14: The Bishop Revival

When a specific group of guests at a wedding in Brookline, MA, suffocate from the inside out, the upsetting and disconcerting crime scene has the Fringe team investigating how the toxin was delivered and targeted. As evidence is taken into the lab, it's discovered that the wedding ceremony was a testing ground for a weaponized science experiment. Adding to the intense lab investigation, Walter uncovers an alarming formula that reveals a link to a branch on the Bishop family tree. With the escalating threat of more deadly attacks and unexpected familial ties to the case, the Fringe team stops at nothing to prevent further catastrophic events.

Tuesday, February 2nd, 2010

15: Jacksonville

After a violent tremor shakes a Manhattan office building to its core, leaving only one survivor who leads the Fringe Team to believe he is not from this reality. Walter surmises that what shook the building was not geologic, but rather something discovered by him and William Bell many years ago. With another catastrophe imminent, the team races to Jacksonville, the site of Walter and William's experiments, forcing Olivia to face her mysterious past in an effort to save hundreds of people from certain death.

Thursday, April 1st, 2010

16: Peter

Walter flashes back to 1985 while explaining Peter's otherworldly origins to Olivia. Also, Peter's mother is introduced, and details of the neighboring world reaffirms that there is more than one of everything.

Thursday, April 8th, 2010

17: Olivia, in the Lab, with the Revolver

When a perfectly healthy woman is found dead from a disease she never had, the Fringe team investigates the origin of this inexplicably fatal condition before it claims more innocent victims. Meanwhile, Olivia struggles to keep Walter's secret from Peter, and her loyalty to Peter is tested as time goes on.

Thursday, April 15th, 2010

18: White Tulip

When passengers aboard a commuter train appear to have died a still death, it seems that a switch was flipped because all cell phones, mp3 players, laptops, batteries and bodies have been drained of power. As the Fringe team assembles at the bizarre crime scene, Peter remains suspicious that something is amiss with Walter, who is struggling to keep the unimaginable a secret. When the investigation leads them to Alistair Peck, a very powerful man who has tremendous energy with severe consequences, an ironic set of circumstances surface.

Thursday, April 22nd, 2010

19: The Man from the Other Side

When two teenagers on a date turn up "dead" at an abandoned warehouse with the three puncture wounds to the soft palate — a trademark of the shape-shifters — the Fringe team investigates the evidence as well as the motives of mastermind Newton. Upon discovering a shape-shifting embryo, Walter returns to the lab to conduct further analysis, and Olivia and Peter head to Massive Dynamic for answers. Meanwhile, Peter reveals a family secret to Olivia as Walter struggles to recall what Newton knows about "building a door".

Thursday, April 29th, 2010

20: Brown Betty

While Walter deals with some very upsetting news, he tells Olivia's niece, Ella, a fairy tale that includes musical performances by Olivia and Agent Broyles.

Thursday, May 6th, 2010

21: Northwest Passage

Peter teams up with a local law enforcement official, Sheriff Mathis, on a serial murder investigation with ties to Newton. Meanwhile, Walter copes with the possibility of being sent back to St. Claire's, and someone from the "other side" pays a visit.

Thursday, May 13th, 2010

22: Over There (1)

In part one of the two-part, two-night second season finale, Walter and Olivia travel to the parallel universe, and the anticipated face-off between Walter Bishop and William Bell occurs.

Thursday, May 20th, 2010

23: Over There (2)

Sacrifices will be made and both universes may never be the same again after Walter and Olivia visit the "other side"
Season 3
Thursday, September 23rd, 2010

1: Olivia

After the extraordinary turn of events that shockingly left an imprisoned Olivia "over there," she fights to find her way home. Meanwhile, Peter and Walter try to move on with their lives unknowingly alongside alternate Olivia.

Thursday, September 30th, 2010

2: The Box

The story alternates to the Fringe Team "over here" where they investigate a mystifying case that people are discovered in a trance-like state that ultimately leads to their death. The unlikely suspect: a mysterious box. As Peter and Walter collaborate to study its properties, alternate Olivia presses on and turns up the heat on an unsuspecting Peter. Meanwhile, key information about the future is revealed when Walter and Nina meet at Massive Dynamic for the emotional reading of the last will and testament of William Bell.

Thursday, October 7th, 2010

3: The Plateau

In this case, timing is everything as a series of anomalous events lead the Fringe Division to investigate deadly incidents with unimaginable coincidences. As the freaky crimes continue to occur, the team is in a race against time to protect potential victims. Meanwhile, Secretary Bishop shares his strategic plan with Colonel Broyles as Olivia grapples with a heart-stopping vision.

Thursday, October 14th, 2010

4: Do Shapeshifters Dream of Electric Sheep?

Newton, concerned about the consequences of a distressing development involving a high-ranking official, is forced to call to action a sleeping shapeshifter. As Walter and the rest of the team gather evidence, they move the investigation to Massive Dynamic, where Olivia goes on high alert and Walter finds himself in a perilous situation.

Thursday, November 4th, 2010

5: Amber 31422

The alternate universe Fringe Division investigates a shocking breach of security when a twin frees his brother from a quarantined Amber area. As the team sets out to crack this sophisticated case, Walternate experiments over there more with Olivia as she reenters the tank. Meanwhile, visions of Peter continue to haunt Olivia about returning to the "other side".

Thursday, November 11th, 2010

6: 6955 kHz

Back "over here," the Fringe Division investigates a bizarre phenomenon when 15 people up and down the Eastern Seaboard, all suffer retrograde amnesia from listening to their shortwave radios on the same frequency. Much to Walter's dismay, Peter presses on with piecing together the mass destruction device. Just as alternate Olivia and Peter's chemistry deepens, the anticipation of Olivia's return escalates.

Thursday, November 18th, 2010

7: The Abducted

When a serial kidnapper "over there" strikes again, the emotional and familiar case hits home for Colonel Broyles, sending a determined Olivia to uncover additional details about the abductions. In the meantime, Olivia fights on and reunites with Henry to enlist his services on an intense and covert mission to return home.

Thursday, December 2nd, 2010

8: Entrada

Peter struggles to cope with recent events; Olivia searches for an ally; a device that communicates between universes is discovered...

Thursday, December 9th, 2010

9: Marionette

When the Fringe Team investigates a case where a victim had his heart extracted, it's just the beginning of a series of mysterious and reanimating events tied together. Meanwhile, Peter comes to terms with the reality of his relationship with Olivia.

Friday, January 21st, 2011

10: The Firefly

An Observer makes contact with the Fringe Team to help rectify a mistake. Meanwhile, Walter befriends Roscoe Joyce, keyboardist for Walter's favorite 1970s band, "Violet Sedan Chair." Walter will learn the real reason the band broke up, and realize that the lives of these two men, who have never met before, overlap in strange and unexpected ways.

Friday, January 28th, 2011

11: Reciprocity

When the Fringe Team visits Massive Dynamic's assembly of the doomsday device, Walter becomes greatly concerned for Peter's well-being, so he turns to Nina for added brain power to understand the relationship between Peter and the superweapon. Meanwhile, the discovery of a dead body triggers an intense investigation.

Friday, February 4th, 2011

12: Concentrate and Ask Again

When a scientist falls dead after ingesting a lethal cloud of blue powder and his bones disintegrate in his body, the CDC suspects a biological attack. As the Fringe Team investigates further, a subject from Walter's past with ties to Olivia reluctantly agrees to assist with the intense case.

Friday, February 11th, 2011

13: Immortality

As the story shifts back to life "over there," the absence of Colonel Broyles changes the dynamic of the Fringe Team as they investigate a bioterrorist armed with an insect that has a taste for human flesh. Meanwhile, alternate Olivia is reunited with her beau, and Walternate remains determined to save his world but discovers there are certain lines he will not cross.

Friday, February 18th, 2011

14: 6B

A series of Fringe events leads the team to the home of a woman grieving over the death of her husband, while Peter and Olivia make an effort to repair the emotional rift between them.

Friday, February 25th, 2011

15: Subject 13

In a follow up to last season's "Peter" flashback episode, the all-new "Six Months Later" episode revisits a poignant period of time for both the Bishops and Olivia.

Friday, March 11th, 2011

16: Os

The Fringe Team investigates a group of thieves who can break the laws of gravity. Meanwhile, Walter attempts to delay the damage he's caused to the fabric of the universe.

Friday, March 18th, 2011

17: Stowaway

When the Fringe team investigates an apparent suicide victim, they uncover a second set of fingerprints leading them to a woman with uncanny characteristics that cannot die.

Friday, March 25th, 2011

18: Bloodline

The intensity of life "over there" accelerates as Olivia finds herself in mortal danger.

Friday, April 15th, 2011

19: Lysergic Acid Diethylamide

In an effort to remove Bell's consciousness from Olivia's mind, Peter, Bell, and Walter enter Olivia's subconscious and attempt to find her personality, which has hidden itself somewhere safe.

Friday, April 22nd, 2011

20: 6:02 AM EST

The beginning of the end is triggered when Walternate finds a way to wreak havoc "over here."

Friday, April 29th, 2011

21: The Last Sam Weiss

As devastation spreads on This Side, Walter, Olivia, and Sam Weiss struggle to find a way to stop the destruction and discover that one individual has the ability to allow Peter access to the Machine.

Friday, May 6th, 2011

22: The Day We Died

As the thrilling third season propels to a climactic close, questions will be answered as Peter confronts his destiny and a beloved team member meets an untimely demise.
Season 4
Friday, September 23rd, 2011

1: Neither Here Nor There

Just one week after Peter Bishop saved the day and was then wiped from existence, the truce between the two worlds remains intact and the two sides are forced to work together. Lincoln Lee joins the Fringe team as they investigate a shapeshifter case that is very personal to him.

Friday, September 30th, 2011

2: One Night in October

As the victims of a highly intelligent serial killer "Over There" stack up, the Fringe Division "Over Here" is asked to assist. As the two sides tangle and innocent people remain at risk, the suspect's doppelganger "Over Here," a professor who teaches Forensic Psychology, is brought into the fold and forces the team to consider the notion of sending civilians to the other side

Friday, October 7th, 2011

3: Alone in the World

Two young bullies are found dead and in just a few hours they rot to an advanced state of decomposition. The Fringe team investigates and uncovers an amorphous figure claiming more victims. Walter becomes increasingly distracted with his mental state.

Friday, October 14th, 2011

4: Subject 9

Olivia uncovers a dangerous force that may be connected to past experiments with Cortexiphan. The investigation forces Walter to leave the lab for the first time in years and travel to Massive Dynamic to examine old case files. Walter struggles with his emotional state as he confronts the demons of his past.

Friday, November 4th, 2011

5: Novation

Olivia and the others of Fringe division attempt to determine the origin of Peter Bishop, who purports himself as Walter's son who had died as a young boy in the original time line.

Friday, November 11th, 2011

6: And Those We've Left Behind

The Fringe team must find the pattern between tragic time loop anomalies. As the investigation unfolds, Raymond, an electrical engineer, and his wife Kate, a professor of theoretical physics, enter the picture.

Friday, November 18th, 2011

7: Wallflower

When a man mysteriously dies by an invisible force, his body rapidly begins turning ghostly white. The Fringe team learns that this is not an isolated incident, and there's evidence that links the predator to someone who passed away with an unknown genetic disorder. Meanwhile, Olivia suffers from migraines.

Friday, January 13th, 2012

8: Back to Where You've Never Been

In an effort to find a way home, Peter journeys to the Other Side to confront Walternate. However, his venture proves more dangerous than expected. Meanwhile, Olivia receives a dire premonition from an Observer.

Friday, January 20th, 2012

9: Enemy of My Enemy

Peter's visit to the other side intensifies as the alternate FRINGE division faces off against a formidable new foe in a harrowing race against time.

Friday, January 27th, 2012

10: Forced Perspective

Olivia continues to cope with the ominous warning from the Observers, while Peter and the team track a girl with the mysterious ability to predict death.

Friday, February 3rd, 2012

11: Making Angels

Over Here Astrid gets an unexpected visit from her Alternate, while Peter and Olivia track a killer using a toxin that has yet to be invented. Both universes collide in a case that pushes the boundaries of what is possible.

Friday, February 10th, 2012

12: Welcome to Westfield

Peter, Olivia and Walter come face to face with a mysterious and terrifying Fringe event as they get trapped in a town that there's no escaping from.

Friday, February 17th, 2012

13: A Better Human Being

As the Fringe team investigates a mentally ill patient who appears to be connected to a series of murders, frightening clues and connections are uncovered that lead Olivia to some shocking revelations.

Friday, February 24th, 2012

14: The End of All Things

The dying Observer comes to see Walter and Peter, who must take extreme measures to learn what secrets he hides and determine if he knows where Olivia is. Meanwhile, David Robert Jones tries to force Olivia to use her cortexiphan abilities by torturing Nina.

Friday, March 23rd, 2012

15: A Short Story About Love

Following the recent shocking revelations and emotional events, Peter weighs his options as the Fringe team investigates a killer targeting love.

Friday, March 30th, 2012

16: Nothing As It Seems

The Fringe team faces a case that appears familiar to Peter. Strangely, it takes place in this timeline.

Friday, April 6th, 2012

17: Everything in Its Right Place

Lincoln travels to the other side to join forces with Fauxlivia and his own alternate, as they search for a vigilante with a surprising connection to the shapeshifters.

Friday, April 13th, 2012

18: The Consultant

Walter travels to the Alternate Universe to assist in the investigation of a Fringe event with ties to both worlds. Meanwhile, David Robert Jones reveals his next target.

Friday, April 20th, 2012

19: Letters of Transit

The Fringe team goes back to the future as the story jumps ahead to 2036, when the Observers and the Fringe team engage in a game-changing battle.

Friday, April 27th, 2012

20: Worlds Apart

The teams on both sides fight on for a common cause, and there are shocking developments tied to the Cortexiphan children.

Friday, May 4th, 2012

21: Brave New World (1)

A mysterious Fringe event causing people to spontaneously combust forces Walter to revisit his painful past while the Fringe team faces off against David Robert Jones to save the world, or worlds.

Friday, May 11th, 2012

22: Brave New World (2)

The Fringe team is pushed to the breaking point as they desperately attempt to prevent a catastrophic event that threatens the lives of everyone.
Season 5
Friday, September 28th, 2012

1: Transilience Thought Unifier Model-11

The Fringe team - preserved in amber for 20 years - is now a rebel resistance team fighting for freedom. Peter, reunited with his now adult daughter, Etta, sets out to find out what happened to his wife and Etta's mom - Olivia - as they start their mission to save the world from the Observers.

Friday, October 5th, 2012

2: In Absentia

The Fringe team revisits the Harvard lab, now under Observer control, to try to find the information they need as the team fights on in their mission to save the world.

Friday, October 12th, 2012

3: The Recordist

As the rogue Fringe team continues to fight off the oppressive Observers' invasion, unforeseen events lead them into a forest where they encounter a strange subculture of people devoted to recording human history.

Friday, October 26th, 2012

4: The Bullet That Saved the World

When the Fringe team tracks a lead into a hostile and heavily guarded location, Phillip Broyles resurfaces... but can he be trusted?

Friday, November 2nd, 2012

5: An Origin Story

The Fringe team responds to recent devastating events, and a key member makes a pivotal and shocking move.

Friday, November 9th, 2012

6: Through the Looking Glass and What Walter Found There

A Fringe team member takes on a new role, and Walter follows leads to a key piece needed in the battle against the Observers.

Friday, November 16th, 2012

7: Five-Twenty-Ten

As the fight for the future intensifies, a member of the Fringe team orchestrates a Fringe event of his own.

Friday, December 7th, 2012

8: The Human Kind

Olivia encounters a very intuitive and oracle-like person named Simone as she looks to recover a key piece of equipment for Walter. Meanwhile, Peter finds himself in a perilous situation as he observes Windmark.

Friday, December 14th, 2012

9: Black Blotter

In attempt to recall a plan to defeat the Observers, Walter takes an LSD trip down memory lane. Meanwhile, Peter and Olivia trace a mysterious signal to the woods, where they come upon a grisly scene.

Friday, December 21st, 2012

10: Anomaly XB-6783746

The Fringe team is running out of time to save the world. As Peter, Olivia, Astrid and Walter scramble to tap into a key piece of the puzzle to defeat the Observers, they enlist the aid of Nina Sharp who conjures up a plan.

Friday, January 11th, 2013

11: The Boy Must Live

As time dramatically ticks down, Peter, Olivia and Walter stop at nothing to save the universe from Observer rule. Walter enters the infamous deprivation tank in an attempt to uncover a key piece of information about the mysterious figure, Donald. Meanwhile, Captain Windmark sets out on a revealing mission of his own as long-standing questions are answered.

Friday, January 18th, 2013

12: Liberty

The Fringe team engages a desperate plan as Olivia embarks on a dangerous and otherworldly journey into the unknown.

Friday, January 18th, 2013

13: An Enemy of Fate

Peter, Olivia, Walter, Astrid and Broyles face off against the Observers in one final and extraordinary battle for the fate of mankind.