update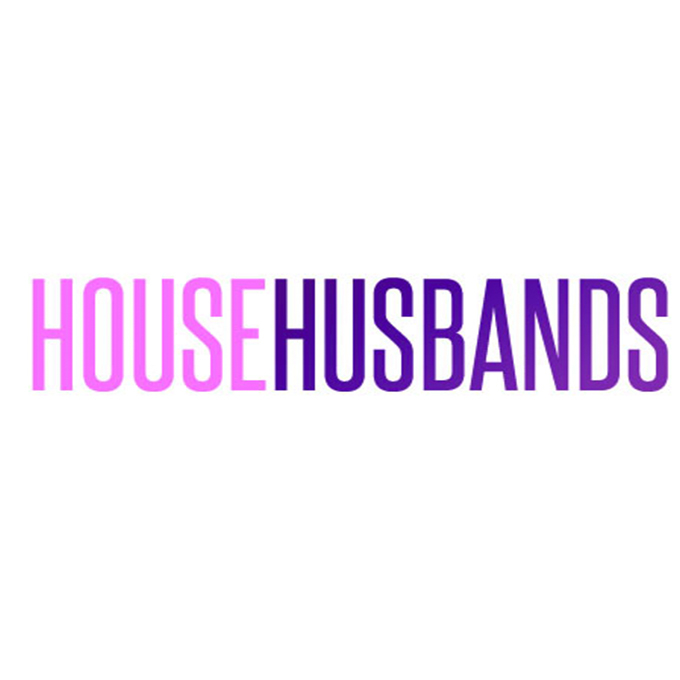 Season 1
Sunday, September 2nd, 2012

1: Episode One

Follows four families with one thing in common: the dads are in charge of raising the kids. On the first day of school term, four very different men unite to take on the challenges of parenthood, marriage and mateship.

Sunday, September 9th, 2012

2: Episode Two

When his ex puts their house up for sale, Justin makes a last-ditch attempt to prove he can be a reliable dad and partner, and Gemma stages an intervention to help Lewis adapt to life as a house husband.

Sunday, September 16th, 2012

3: Episode Three

Lewis is in deep trouble when Gemma catches him flirting with a lucrative business opportunity. Sparks fly when Abi and Kane receive a surprise visit from their meddling father, and Lucy helps Justin make a fresh start.

Sunday, September 23rd, 2012

4: Episode Four

Abi struggles with being a working mum after she misses her daughter's birthday and clashes with the "mummy mafia" at school. Mark is arrested after taking extreme measures to prove his macho credentials.

Sunday, September 30th, 2012

5: Episode Five

Kane's focus on coaching the kids' soccer team is derailed when star player Stella has a major health crisis. Abi, Gemma, and the men embrace their competitive instincts at the kids' soccer grand final.

Sunday, October 7th, 2012

6: Episode Six

Lewis is shocked when his teenage daughter, Phoebe, turns up and reveal she is six months pregnant. Abi's plans for Gemma's hen's night go awry, so she hosts the wedding instead. Mark worries about his job when his boss asks him to help talk to her son about his future. Kane and Tom are surprised at how well Stella has recovered.

Sunday, October 14th, 2012

7: Episode Seven

With the clock ticking on his child custody hearing, Justin learns the truth about Rodney's role in the end of his marriage and football career. Lucy has second thoughts after she and Justin decide to move in together.

Sunday, October 21st, 2012

8: Episode Eight

On the most stressful day of his life, Mark makes a mistake he will regret forever. Justin's custody hearing is interrupted when a school excursion goes horribly wrong.

Sunday, October 28th, 2012

9: Episode Nine

Mark decides to take responsibility for problems at home and work, but has he left it too late? Abi chooses the worst possible time to volunteer as a parent helper in Miss Nadir's classroom. Kane and Tom's home life is under the microscope.

Sunday, November 4th, 2012

10: Episode Ten

Justin takes his children camping without telling Nicola, so Rodney calls the police. A head lice infestation breaks out among the children. Kane punches Mark for hurting his sister, while she refuses to come home
Season 2
Monday, April 8th, 2013

1: Episode One

Lewis faces losing one of the most important people in his life – his grandson, while Justin struggles to provide for his family. The Crabb house is bursting at the seams with Phoebe and Jem in the mix, when Gemma's mum Wendy arrives on their doorstep. Lewis and Gemma are so frazzled they forget Tilda's birthday, so cobble together an ad-hoc party which is overshadowed by rival school mum Dimity. Meanwhile Justin and Nicola are crammed into a one-bedroom rental and need a new house to live in. The House Husbands leave Tilda's disastrous birthday party to try and buy Justin a house, but get held up - at gunpoint. Back at Tilda's party, the kids are bored and Gemma's mum Wendy drops a bombshell. After their pregnancy scare at the end of Series 1, it's been decided Mark needs a vasectomy. Ultimately, Abi realises she does want another child, and races in to stop the surgery. Will she get there in time? And will Justin be able to build his family their dream home?

Monday, April 15th, 2013

2: Episode Two

When renovations of his house go awry, Justin's struggle to provide for his family escalates. The House Husbands are in full swing renovating Justin's new place when Mark, struggling with male insecurities around not getting Abi pregnant, over-compensates. He smashes the wrong wall – revealing asbestos. Justin's in no financial position to deal with this, but with Mark's help finds an innovative way to raise the cash. Meanwhile Lewis is forced to admit he really has become good friends with Kane. He sees Tom with another man and decides to act on it. Gemma struggles to tell her emotional mother Wendy that her father's affair wasn't a one-off thing

Monday, April 22nd, 2013

3: Episode Three

Kane and Tom's relationship is tested with the return of Stella's biological father Liam. While Tom wants to sweep it under the carpet – Liam is bad news – Kane thinks they should do what's right: tell Liam he has a daughter. Their fight plays out as Tom discovers a dead possum in their roof and a bbq with all our people turns into a possum funeral. Here Kane reveals to Abi his anxiety about Tom's refusal to confront the truth. Kane and Abi secretly order a paternity test for Liam. Armed with the knowledge of Stella's true parentage, Kane confronts Liam behind Tom's back, placing their relationship in jeopardy. Meanwhile Liam reveals his true colours and Kane and Tom face losing their daughter. Gemma, tasked with clearing her mum's stuff out of the family home, bumps into her former neighbour Damo (the son of the woman Gemma's father is now with). Though initially frosty, their old friendship soon reasserts itself and they end up getting drunk together on homebrew and BMXing the pain away. As they prepare for the book parade, Lewis has to convince Gemma that despite her father's behaviour, her childhood memories are still real. Lewis also has to accept that Lucy has a new flatmate....Tilda's teacher Mr Tuck. Justin, frustrated with relying on everyone else to do up his new place, discovers a new vocation.

Monday, April 29th, 2013

4: Episode Four

While Abi and Mark struggle to fall pregnant, Lewis' world is threatened when Gemma's friendship with her old friend and neighbour, Damo, intensifies. Gemma invites Damo to dinner, on the same night that Phoebe introduces her new boyfriend Ryan into the family. Meanwhile Lewis learns that Justin has been keeping his Carpentry course a secret. The dinner party spirals into disaster when Lewis, jealous of Damo and angry at Justin, ruins Phoebe's relationship with Ryan. The next day, at the school athletics carnival, Lewis needs to redeem himself to get back into Gemma's good books. Meanwhile Abi comes to terms with how difficult it is to be a control freak when conceiving babies and pregnancy are completely out of her hands. Phoebe is forced to face the truth that being a teenaged mum makes having a relationship very tough. And Justin has to acknowledge that Lewis is something of a father figure... a slightly annoying one...

Monday, May 6th, 2013

5: Episode Five

A surprise arrival turns Kane's life upside down. Justin's romantic gesture to Nicola doesn't go according to plan, while Lucy's relationship with her new flatmate becomes a little more complicated.

Sunday, May 19th, 2013

6: Episode Six

A day of triumphs ends with a tragedy that will change the house husbands' lives forever. Mark is hoodwinked by Justin into employing Nicola as his personal assistant, but Nicola's inexperience threatens his career and friendship with Justin.

Sunday, May 26th, 2013

7: Episode Seven

Justin struggles to deal with everyday life without Nicola. Justin's twins suggest a unique ceremony to farewell their mother and Abi makes a life-changing decision that creates an embarrassing problem for Rhys.

Sunday, June 2nd, 2013

8: Episode Eight

Lewis' world is rocked when Gemma ends up in a compromising position with her ex-neighbour. Justin needs Lucy to help with the legal issues arising from Nicola's death. The gang are forced to run the school tuckshop after the manager quits.

Sunday, June 9th, 2013

9: Episode Nine

Justin faces the reality of his new life as a single parent, while Abi takes in an unwanted houseguest. Gemma and Lewis have problems in the bedroom.

Sunday, June 16th, 2013

10: Episode Ten

Sunday, June 23rd, 2013

11: Episode Eleven

Sunday, June 30th, 2013

12: Episode Twelve

Sunday, July 7th, 2013

13: Episode Thirteen

Justin drops a bombshell on the house husbands community. After being arrested and losing her job, Lucy faces the biggest romantic decision of her life. Pregnant Abi develops an unhealthy obsession with school graduation day.
Season 3
Monday, June 9th, 2014

1: Episode 1

The house husbands buy a pub on a wild night out. Lewis and Gemma's marriage is rocked by secrets from Lewis's past. Mark's new business venture causes grief for Abi's career.

Monday, June 16th, 2014

2: Episode 2

Lewis's world is turned upside down when his ex-wife arrives unexpectedly. A crisis in Kane's private life forces him to reconsider his ownership of the pub. Lucy suspects her new-found brother is a con man.

Sunday, June 22nd, 2014

3: Episode 3

Lewis's ex-wife creates havoc for Gemma, Lucy and the house husbands. The house husbands vow revenge when Justin's son is bullied by a school parent. Lucy is torn between her thriving career and her responsibilities to Justin's three children.

Sunday, June 29th, 2014

4: Episode 4

Lewis and Belle's house hunting turns into a trip down memory lane when old feelings are rekindled. Gemma feels betrayed when Belle takes advantage of her friendship. Mark's new business appears doomed when Abi sacks their nanny.

Sunday, July 6th, 2014

5: Episode 5

A tragedy at the hospital causes Abi to reassess her approach to motherhood. With their pub losing money, the house husbands face the possibility they may have to sell. Kane suspects his new friend is secretly trying to undermine the pub's success.

Sunday, July 13th, 2014

6: Episode 6

Gemma fears the worst when Lewis takes Belle on a trip to find their son. Kane is torn between loyalty and love, when an old flame offers him work. Mark and Abi are stunned when their daughter is suspended from school.

Sunday, July 20th, 2014

7: Episode 7

As he recovers from his heart attack, Lewis struggles with how to confess the truth about him and Belle. Justin takes steps to hide Lewis's secret from Gemma. After insulting the school principal, Abi makes a rash decision about Poppy's future.

Monday, August 4th, 2014

8: Episode 8

Gemma questions every aspect of her life, in the aftermath of Lewis's infidelity. Lewis is determined to earn Gemma's forgiveness, but is it too late?

Monday, August 11th, 2014

9: Episode 9

Lewis' guilt over his marriage problems threatens to ruin the pub and his friendship with Justin. Kane and Will's romantic first date is hijacked by their kids. Lucy's stress over a job interview endangers Justin's kids.

Monday, August 18th, 2014

10: Episode 10

Gemma's love for Lewis is rekindled when his heart medication has some unusual side effects. Mark and Abi are seduced by the lavish lifestyle of their wealthy new friends. Justin's world is rocked when Lucy makes a life-changing decision.

Monday, August 25th, 2014

11: Episode 11

Gemma and Lewis pretend to be happily married when Gemma's mother comes to stay. Kane is responsible for a major stuff-up at the pub. But Justin suspects a more sinister explanation. Mark gambles his future happiness on a risky business venture.

Monday, September 1st, 2014

12: Episode 12

Lewis is jealous when Gemma goes on a yoga retreat with her childhood friend, Damo. Kane is heartbroken when Will's true colours are revealed. When Abi is injured by a violent patient, Mark is forced to change his career plans.

Monday, September 1st, 2014

13: Episode 13

Gemma and Lewis rediscover the meaning of love at Phoebe and Ryan's wedding. Kane finds his Mr Right in the most unlikely place - the school library. Justin has a chance romantic encounter that will send shockwaves through the house husbands community.
Season 4
Monday, August 10th, 2015

1: Episode 1

At the under 10's netball final, a bombshell is revealed that could change the house husbands' lives forever.

Monday, August 17th, 2015

2: Episode 2

After amputating his finger in a tuck shop accident, Kane changes his mind about having a baby with Eve. Justin is blackmailed over the custody of his daughter and Abi is desperate to prove to Kane she can be the world's best sister.

Monday, August 24th, 2015

3: Episode 3

Abi is sued by a patient and faces a decision that will change her life forever. Justin goes out of his way to help Rodney, with disastrous results and Gemma makes a surprising discovery about Lewis's grandson.

Monday, August 31st, 2015

4: Episode 4

Abi and Mark receive shocking news that will change their marriage. Despite all their plans, Kane, Alex and Eve face the prospect of never having a child. Lewis faces a mutiny on the school P&C committee and Justin is heartbroken.

Monday, September 7th, 2015

5: Episode 5

Justin risks losing custody of Angie before the court case even begins. Kane develops an unhealthy obsession with Gemma's pregnancy and Mark makes a desperate attempt to get paternity leave.

Monday, September 14th, 2015

6: Episode 6

Lewis has trouble accepting the reality of Gemma's pregnancy and Kane goes rogue when he learns his son is being bullied. Alex questions his relationship when he sees a disturbing new side to Kane and Justin gets a surprising gift from his twins.

Monday, September 21st, 2015

7: Episode 7

A fight with Kane threatens to derail Justin's custody battle and Gemma is hospitalised with pregnancy complications. Abi lies about her pregnancy to impress her boss and Kane and Alex welcome a surprise new housemate.

Monday, September 28th, 2015

8: Episode 8

The house husbands face their biggest test when Abi accuses Gemma of betrayal. Justin attempts to influence the judge in his custody case and Miss Looby strong-arms Lewis into helping in the classroom.

Monday, October 5th, 2015

9: Episode 9

Mark starts to question his marriage to Abi, while Lewis is desperate for Gemma to reconcile with her best friend and the house husbands organise a buck's night for Kane with disastrous results.

Monday, October 12th, 2015

10: Episode 10

In the countdown to Kane's wedding, Lewis and Mark try to match-make a reconciliation between Abi and Gemma. Justin's twins go to extremes to prevent Angie being taken from their family and Gemma starts to have doubts about the surrogate pregnancy.
Season 5
Monday, February 6th, 2017

1: Episode 1

The arrival of a new neighbour and school teacher causes havoc among the house husbands. Gemma is accused of cheating in her final medical school exam.

Monday, February 13th, 2017

2: Episode 2

Mark's world is turned upside down when his parents deliver some home truths. Gemma's new job at the hospital threatens to wreck her friendship with Abi. Lewis's distrust of Nick grows when he makes Justin a dubious business offer.

Monday, February 20th, 2017

3: Episode 3

Justin's estranged brother visits in dire need of help. Still reeling from the death of his father, Mark makes a shocking discovery about his parents. Desperate to prove he can be a good step-dad, Nick tries some of Lewis's parenting advice.

Monday, February 27th, 2017

4: Episode 4

Mark searches for his biological father and discovers a new lease on life. Justin goes to extreme lengths to help resurrect his brother's AFL career.

Monday, March 6th, 2017

5: Episode 5

Nick's dark past catches up with him, threatening his relationship with Rachel and the house husbands. Lewis struggles to cope with Gemma's career success. Abi and Gemma are determined to beat their husbands in a parents' talent quest.

Monday, March 13th, 2017

6: Episode 6

Gemma's new medical career is threatened by a sexist supervisor. Nick's happiness with Rachel is threatened by his secret gambling past. After offending his friends and family, Lewis tries to take a more relaxed approach to life.

Monday, March 20th, 2017

7: Episode 7

Nick hits rock bottom when he loses his relationship, his home and his job. Abi and Gemma volunteer to teach sex education at the school, with disastrous results. Rachel relies on Abi and Gemma to deal with her pregnancy.

Monday, March 27th, 2017

8: Episode 8

Justin's planned family holiday to Disneyland is in disarray when his wayward brother Rafiq returns. When Rafiq faces criminal charges, Gemma and Abi are determined to prove his innocence.

Monday, April 3rd, 2017

9: Episode 9

A new teacher at Nepean South drives a wedge between the house husbands and their partners. Lewis faces a major challenge as candidate for local council. Justin's brother Rafiq risks his life by ignoring a heart condition.

Monday, April 3rd, 2017

10: Episode 10

Nick faces a relationship dilemma when Izzy admits her attraction to him. The house husbands devise the perfect heist to retrieve Izzy's stolen motorbike. With his AFL career in tatters, Justin's kids help Rafiq find a new goal in life.

Monday, April 10th, 2017

11: Episode 11

Gemma is torn between family and career when she wins a prestigious scholarship to the USA. Lewis becomes public enemy number one when it's announced the local school is to be closed.

Monday, April 17th, 2017

12: Episode 12

Lewis devises a risky plan to save the school from closure, and win back the trust of his friends. Mark and Abi's daughter is injured when the kids protest to save their school from demolition.