update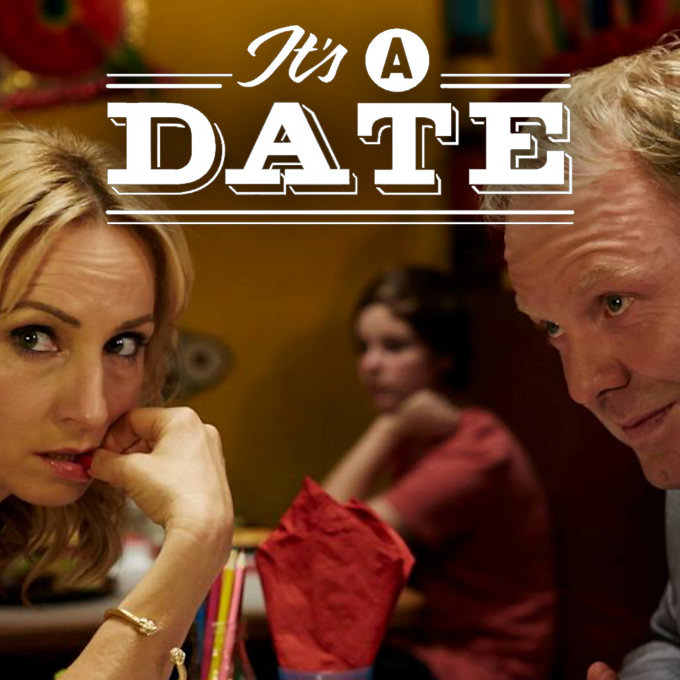 Season 0
not specified

1: Ross Noble dates Harold from Neighbours

not specified

2: A Director is Born

not specified

3: Do you have a First Date Story?

not specified

4: Franga's

not specified

5: Christmas Clay

not specified

6: Overview

not specified

7: Season 1 Trailer

not specified

8: Season 2 - Behind the Scenes

not specified

9: Season 2 - Bloopers

not specified

10: Season 2 - Deleted Scenes
Season 1
Thursday, August 15th, 2013

1: When Should You Abandon a Date?

A new comedy series exploring the trials and tribulations of the world of dating.

Thursday, August 22nd, 2013

2: How Important Is Honesty on a First Date?

Imogen is shocked when Kevin, the African American windsurfer she met on the internet, is actually a socially awkward redhead. Gwen decides that she and Rex should be 100% honest with each other.

Thursday, August 29th, 2013

3: How Important Is a Sense of Humour on a Date?

Verity's boss, Jason, springs a surprise that fails to impress. Student, Richard, hosts a dinner for two with his crush, Lucy. It could be the perfect night if only his family don't interfere.

Thursday, September 5th, 2013

4: Do Opposites Attract?

A chance meeting at a bus stop allows country girl Jessica to spend some time with Sri Lankan Muslim Ashraf. Meanwhile, happy-go-lucky Zara and strong minded Eve struggle to find common ground.

Thursday, September 12th, 2013

5: Should You Date on the Rebound?

Single father Hugo reluctantly agrees to a blind date with his sister's nanny Camilla. Shopping centre workers Winston & Manda may or may not be ready to move on from their previous relationships.

Thursday, September 19th, 2013

6: How Much Do First Impressions Count?

Wall flower Vicky finally lands a date with her work crush, the extremely confident Ben. Health fanatic Virginia takes a chance with an extrovert and life of the party Kane.

Thursday, September 26th, 2013

7: Should You Have Sex on a First Date?

Radio jock, The Pig, gets a shock when he meets a young fan; and octogenarian Josie offers fellow retirement home resident Doug an unexpected proposition.

Thursday, October 3rd, 2013

8: Does Age Matter?

Med student Alison tries to keep her expectations in check while on a date with fellow med student, Michael. Will age spoil any chance of a relationship between Englishman John and widower Don?
Season 2
not specified

0: Season 2 - Bloopers

not specified

99: Season 2 - Bloopers

Thursday, October 16th, 2014

1: Do Set Up Dates Work?

Single mum Jen is surprised to be set up on a date with the much older Graham. Radio producer Cynthia falls victim to an on air dating stunt leading to dinner with baker George.

Thursday, October 23rd, 2014

2: Is It OK to Date a Friend's Ex?

Declan receives the go ahead from theatre performer Roland to date his ex-lover Tess. Sue tests her loyalty when a date to the cinema with Kane proves extremely revealing.

Thursday, October 30th, 2014

3: What's the Worst Thing That Can Happen on a Date?

Physio Amy dates her client Brad but a less than fulfilling dinner date puts Brad in tricky territory. Manda books a camping trip for her and boyfriend Winston.

Thursday, November 6th, 2014

4: How Much Research Should You Do Before Dating?

Desperate for a child, Mary-Angela spots an opportunity when she runs into an old crush. Juzzy caves in on his plan to avoid the world of Facebook dating when a blonde bombshell asks him out.

Thursday, November 13th, 2014

5: Should You Date Outside Your Comfort Zone?

Jocelyn dupes her promotion-hopeful employee Craig into a plan to catch hubby out at a swingers' club. Meanwhile, Paulina's secret may upset her first conjugal visit with Ray.

Thursday, November 20th, 2014

6: Should You Date on Impulse?

Artist Joanne repays her saviour Terry with an impulsive date and discovers her hero wears a disguise. Swedish tourist Freja and local lothario Jeremy set off on a mission to find a lost dog.

Thursday, November 27th, 2014

7: Should You Re-Connect with an Old Flame?

Cover band hero Harry accepts a booty call from old flame Sharna who encourages a new direction for him. Lizzie is surprised when her once volatile ex resurfaces as a peace-loving guru.

Thursday, December 4th, 2014

8: Should You Take a Date to a Wedding?

Siblings Mark and Natalie agree to find dates for their brother's wedding. Socially shy Mark asks confident Tom, whilst Natalie's left-wing activist crush, Nathan, reveals he is not quite who she thinks he is.