update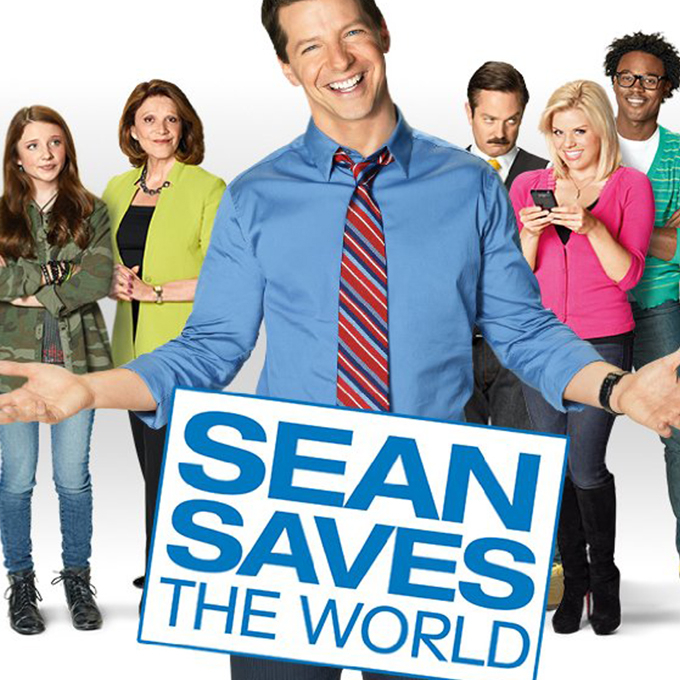 Season 1
not specified

14: The Joy of Ex

When Jill, Sean's ex-wife and Ellie's mom, comes into town, Sean worries that her exciting lifestyle will sway Ellie to move back to NY with her. Meanwhile, Lorna and Lee finally get together.

not specified

15: The Dark Sean Rises

Sean falls for Max's fencing instructor who has a passion for justice and believes Sean does, too.

Thursday, October 3rd, 2013

1: Pilot

Sean is a divorced dad who juggles a lot — his successful but demanding career, offbeat employees, pushy mom, Lorna , and weekends with his teenage daughter, Ellie. So when his 14-year-old bundle of joy moves in full time, the parenting books come out in full force. From keeping his boss, Max, happy, employees motivated and enduring his mother's tactless "advice" to raising a smart, grounded and healthy kid, it's going to be a growing experience, to say the least. But if anyone can handle it all, it's Sean.

Thursday, October 10th, 2013

2: Busted

Sean contemplates whether or not he should ask Liz or Lorna to help find Ellie her first bra. Elsewhere, Max gives Sean an inappropriate gift.

Thursday, October 17th, 2013

3: Date Expectations

While worried about Ellie's whereabouts, Sean has a blind date with a Periodontist, Chase. Meanwhile back at the office, Max thinks Sean has a crush on him.

Thursday, October 24th, 2013

4: Shut Your Parent Trap

When Max's father, Lee visits, Max takes the paternal pressure out on his employees. Meanwhile, Sean devises a plan to set up Lorna on a date with Lee so he'll be nicer to his son.

Thursday, October 31st, 2013

5: Nobody Puts Sean in a Corner

Sean fakes an injury to get out of partnering with Lorna in a ballroom dance competition. After seeing how kindly Lorna treats Hunter, Sean joins forces with Liz to compete against them.

Thursday, November 7th, 2013

6: Sean Comes Clean

In order to comfort Liz and her relationship problems, Sean pretends that he has been rejected by a crush. Meanwhile, Lorna takes it further and drives Sean to go on a date with his dry cleaner, Mr. Kim to make Liz happy. Elsewhere, Max uses Hunter as a wingman.

Thursday, November 14th, 2013

7: The Good, the Bad and the Sean

Feeling the pressure from Lorna, Sean decides to move beyond being just a "fun dad," and attempts to teach Ellie the value of discipline. Elsewhere, Max messes with Hunter's head.

Thursday, November 21st, 2013

8: Of Moles and Men

Max enlists Sean's help to pinpoint the mole leaking company strategies to Sean's former boss Andrew, at their rival company. Meanwhile, Lorna and Sean become nervous when Ellie befriends an older girl from school.

Thursday, December 12th, 2013

9: Best Friends for Never

Sean finds a new best friend, Tippy who proves to be a handful, after discovering a secret Liz has been keeping. Meanwhile, Max strong-arms Hunter and Sean to help fix a bulky mistake he made.

Thursday, January 2nd, 2014

10: Sean the Fabulous

Sean will bedazzle this week as he strives to be a more involved dad at Ellie's school. At the same time Liz and Hunter discover something unsettling when they become temporary roommates. Max searches for a heartbreak diversion.

Thursday, January 9th, 2014

11: Trapped in the Closet (Part 2)

As Max's dad, Lee, returns to finally be with Lorna, Sean and Max partner up to do whatever they need to prevent this unthinkable act. Meanwhile Ellie asks for advice from Liz and Hunter which puts them into an awkward parenting situation.

Thursday, January 16th, 2014

12: The Wrath of Sean

When Max decides to go into business with the man who had an affair with Sean's ex-wife, Sean tries to stop him from causing further havoc; Lorna goes on a juice cleanse in an effort to fit into her old college uniform.

Thursday, January 23rd, 2014

13: I Know Why the Caged Bird Zings

Liz and Lorna decide to team up and conspire to sabotage Sean's date with a pretentious ex-boyfriend, Colin. At the same time Max convinces Hunter to help house his flock of pet birds.