update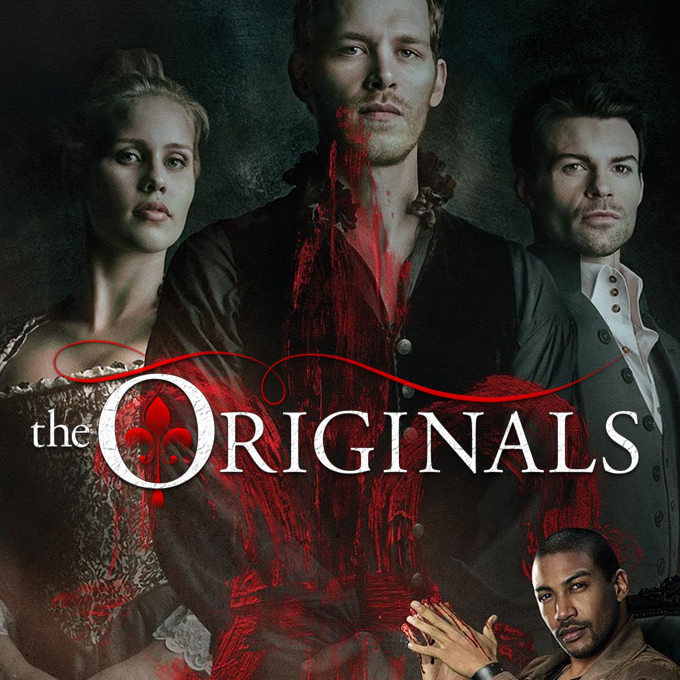 Season 0
not specified

0:

Monday, November 10th, 2014

1: The Awakening (1)

Learn the truth about Klaus and Kol in the premiere of The Originals: The Awakening, exclusively from Target.

Monday, November 17th, 2014

2: The Awakening (2)

Follow Kol's quest for revenge against Klaus in The Originals: The Awakening, exclusively from Target.

Monday, November 24th, 2014

3: The Awakening (3)

Kol goes to shocking lengths to get revenge on Klaus in The Originals: The Awakening, exclusively from Target.

Monday, December 1st, 2014

4: The Awakening (4)

Kol's plan to punish Klaus is revealed on the conclusion of The Originals: The Awakening, exclusively from Target.
Season 1
Thursday, October 3rd, 2013

1: Always and Forever

Klaus Mikaelson, the Original vampire/werewolf hybrid, returns to the magical melting pot that is the French Quarter of New Orleans - a town he helped build centuries ago.

Tuesday, October 8th, 2013

2: House of the Rising Son

Rebekah arrives in New Orleans at her brother Elijah's insistence, but, concerned that Klaus is up to no good, she seeks help from a reluctant Sophie. Marcel enlists Davina's help.

Tuesday, October 15th, 2013

3: Tangled Up in Blue

Betrayal at the masquerade ball? Klaus and Rebekah come together to attempt to unravel Marcel's empire from within, in spite of Elijah's concerns. They enlist help from Sophie.

Tuesday, October 22nd, 2013

4: Girl in New Orleans

Determined Rebekah is on a mission to get to the bottom of a recent strange encounter involving Elijah. Davina convinces Marcel to let her attend an annual street music festival.

Tuesday, October 29th, 2013

5: Sinners and Saints

Klaus becomes angry over recent events involving the safety of his unborn baby and demands answers from Sophie. Meanwhile, gruesome remains are discovered in the bayou; and Davina reveals some shocking information about the witches.

Tuesday, November 5th, 2013

6: Fruit of the Poisoned Tree

Klaus goes to extreme measures to protect Hayley and their unborn baby when he learns Hayley's life is being threatened. Meanwhile, Cami turns to Father Kieran for guidance. Marcel seeks advice from an old friend. Davina tries to control her magic.

Tuesday, November 12th, 2013

7: Bloodletting

Hayley goes missing after someone from her past makes a startling revelation. Klaus has a dangerous encounter with an unexpected visitor. Davina makes a surprising connection. Marcel makes Rebekah an enticing offer that leaves her torn.

Tuesday, November 26th, 2013

8: The River in Reverse

In the war between Klaus and Marcel, Rebekah stands against her own brother Klaus. The chemistry between Elijah and Hayley gets stronger. Klaus accuses his siblings of distrust and betrayal.

Tuesday, December 3rd, 2013

9: Reigning Pain in New Orleans

Klaus tries to get adapted to his new duties as he became the king of the city. He offers Marcel a compromise and he fixes his relationship with his siblings. Davina feels betrayed by Marcel. She finally finds an allay, Cami.

Tuesday, January 14th, 2014

10: The Casket Girls

Locals prepare to celebrate the annual Casket Girls Festival in the French Quarter. Davina tries to free Cami from Klaus's mind compulsion. Hayley is forced to make a difficult decision after she receives an unexpected phone call.

Tuesday, January 21st, 2014

11: Après Moi, Le Déluge

Davina becomes violently ill and the repercussions affect the entire French Quarter. Sophie delivers some startling information about the harvest festival and presents a drastic plan to save Davina. Hayley, racked with guilt, confesses to Elijah about her role in Sophie's plan.

Tuesday, January 28th, 2014

12: Dance Back from the Grave

Tension between Marcel and Klaus results in Marcel refusing to help Klaus with a gruesome discovery in the Cauldron. Rebekah revisits her past when she finds the remnants of a sacrifice by the docks - the work of a dangerous warlock she has come across before. Klaus battles, but his opponent has an unfair advantage.

Tuesday, February 4th, 2014

13: Crescent City

Marcel and Rebekah fret over whether secrets hidden for nearly a century are about to be exposed. Father Kieran deals with a witch from his past. Hayley and her werewolf clan enjoy a party. Sophie discovers something shocking at the cemetery. Klaus takes some dangerous measures that will affect everybody.

Tuesday, February 25th, 2014

14: Long Way Back from Hell

In 1919, Rebekah worked in a sanatorium. She finds herself back there and locked up as a witch who is seeking revenge plans to reveal her darkest secrets. Elijah makes a decision that puts the others in further danger.

Tuesday, March 4th, 2014

15: Le Grand Guignol

Rebekah and Marcel have been trying to keep a secret from Klaus which may come to the light as we flashback to 1919. Elijah and Monique bond. Hayley takes Sabine hostage to try and get information on reversing the curse on her clan.

Tuesday, March 11th, 2014

16: Farewell to Storyville

Since the original vampires were stuck in the cemetery, Klaus takes any chances to punish his sister with the Original-killer stake.

Tuesday, March 18th, 2014

17: Moon Over Bourbon Street

Elijah is taking control of the quarter and receives a surprising offer, and they know how to throw a party.

Tuesday, April 15th, 2014

18: The Big Uneasy

Genevieve asks Elijah to allow her coven to publicly celebrate a traditional feast day, where members of the community offer the witches gifts in return for blessings. Meanwhile, Elijah makes plans to restore his home to its former glory; and Klaus sends Cary, a werewolf from his own line, to find a missing piece of family history.

Tuesday, April 22nd, 2014

19: An Unblinking Death

Kieran lashes out unexpectedly after Cami's good intentions don't get her what she expected. Elijah and Klaus can't agree on how to handle the Crescent Wolves. Elijah visits the bayou were he is witness to a explosion that see's hatred between the communities intensify. Hayley learns about her family from Marcel.

Tuesday, April 29th, 2014

20: A Closer Walk with Thee

A surprising enemy is confronted by Hayley. Klaus has some nightmares about his father and is forced to examine his own relationship with his adoptive son.

Tuesday, May 6th, 2014

21: The Battle of New Orleans

Cami feels threatened, as Marcel rallies an army to take back control of the city.

Tuesday, May 13th, 2014

22: From a Cradle to a Grave

Hayley atempts to save her unborn baby from the witches. Francesca meets with Oliver and Jackson to decide the future of the werewolves in New Orleans.
Season 2
Monday, October 6th, 2014

1: Rebirth

Hayley struggles with her powers. Marcel sides with Klaus and gets revenge over the wolves. Esther is busy plotting her own plans. Everyone wants control over the city.

Monday, October 13th, 2014

2: Alive and Kicking

Klaus wants Hayley to re-establish herself in her pack. Mikael is impatient under Davina. Cassie arouses suspicions.

Monday, October 20th, 2014

3: Every Mother's Son

After Klaus and Elijah receive a cryptic invitation to dinner from their mother, they get ready to expect the worst.

Monday, October 27th, 2014

4: Live and Let Die

Davina takes Mikael to a cabin to heal from his wolf bites. Klaus searches for them. Elijah, Marcel and Hayley try to rescue some young wolves.

Monday, November 3rd, 2014

5: Red Door

In order to show Elijah that her plan is what's best for him, Esther forces him to relive a time long ago when he loved a young woman named Tatia.

Monday, November 10th, 2014

6: Wheel Inside the Wheel

Cami teams up with Marcel and Gia after she becomes suspicious of her faculty advisor Vincent. Lastly, in a surprising turn of events, Klaus comes face-to-face with a visitor from his past.

Monday, November 17th, 2014

7: Chasing the Devil's Tail

Going after everything Esther loves. Klaus and Hayley seek an antidote for Elijah in the bayou assisted by Marcel and Josh. Kaleb takes Davina to an old hangout.

Monday, November 24th, 2014

8: The Brothers That Care Forgot

Rebekah is on the run with baby Hope.

Monday, December 8th, 2014

9: The Map of Moments

Rebekah persuades Klaus and Elijah to take part in a family tradition from their childhood.

Monday, January 19th, 2015

10: Gonna Set Your Flag on Fire

Finn puts a spell on the compound, trapping wolves and vampires. Klaus takes Cami to the safe house, then confronts Kol about Rebekah's whereabouts.

Monday, January 26th, 2015

11: Brotherhood of the Damned

Finn captures his brother's spirits, while the vampires remain trapped and their hunger grows.

Monday, February 2nd, 2015

12: Sanctuary

Rebekah becomes interested in a girl. Hayley struggles with coming clean and is surprised by something Jackson admits. Klaus learns something and heads to confront Hayley. Vincent sets his eyes on Marcel for answers to what Klaus is hiding.

Monday, February 9th, 2015

13: The Devil Is Damned

Vincent joins forces with a figure from his past. Kaleb is forced to make a difficult life or death decision, and Elijah finds himself in the fight of his life. Hayley and Jackson become pawns in Vincent's dangerous plan.

Monday, February 16th, 2015

14: I Love You, Goodbye

Following a tense run in, Elijah believes that Klaus is up to something. Kaleb needs Rebekah's help.

Monday, March 9th, 2015

15: They All Asked for You

A discovery is made about the body Rebekah is living in. Klaus clashes with Hayley and Jackson.

Monday, March 16th, 2015

16: Save My Soul

Suspicious of where her true loyalties lie, Klaus invites Freya to the compound in order to gain more insight into her past with Dahlia.

Monday, April 6th, 2015

17: Exquisite Corpse

Klaus must put aside his mistrust for Freya in order to save Rebekah's life.

Monday, April 13th, 2015

18: Night Has a Thousand Eyes

While searching for a way to vanquish Dahlia, Klaus is faced with another threat.

Monday, April 20th, 2015

19: When the Levee Breaks

Hayley and Klaus need to hit a deadline to turn over Hope, which causes Klaus to proceed with a dangerous plan.

Monday, April 27th, 2015

20: City Beneath the Sea

Elijah and Freya think differently about how to deal with Dahlia's deadline.

Monday, May 4th, 2015

21: Fire with Fire

With the knowledge that he has been betrayed by his siblings, Klaus and an unlikely friend plan to get even with them.

Monday, May 11th, 2015

22: Ashes to Ashes

With time running out, Klaus' ultimate plan to protect baby Hope at all costs continues to take shape.
Season 3
Thursday, October 8th, 2015

1: For the Next Millennium

Klaus's family has yet to forgive Klaus's actions. Klaus's old friend decides to show up and show him Chaos. While Elijah tries to hunt werewolves down to protect Hayley leaving Freya on nanny duty. Meanwhile Marcel's has organized another vampire community, while Davina is learning to control the coven as their leader only to find it's not as easy as it looks and seeks help from Hayley.

Thursday, October 15th, 2015

2: You Hung the Moon

After discovering that poachers have begun taking out werewolves in the bayou, Elijah and Jackson grow concerned for Hayley's safety when she fails to show up during the full moon. Meanwhile, Davina, the only one with the answer to Hayley's whereabouts, plots ways to use that to her advantage. Elsewhere, Cami approaches Klaus with her theory on who is behind the series of murders in the French Quarter, while Lucien delivers to Elijah an unsettling warning about the war brewing among the sire lines. Finally, after receiving a dire prophecy about the future of the Mikaelson siblings, Klaus takes extreme measures to determine the validity of this potential impending threat.

Thursday, October 22nd, 2015

3: I'll See You in Hell or New Orleans

Klaus seeks to take revenge for the taking of his baby, Hope, by Hayley and Jackson whom Elijah also seem to be against Klaus. Meanwhile Davina tries to lead her coven, and seeks help from Freya to bring Kol back. Hope is kidnapped, meanwhile Klaus is hostage at the attic.

Thursday, October 29th, 2015

4: A Walk on the Wild Side

In order to uncover what his old acquaintance Tristan is really up to in New Orleans, Elijah considers attending a gala thrown by a mysterious group of ancient vampires known as The Strix, while Hayley invites herself to attend with him.

Thursday, November 5th, 2015

5: The Axeman's Letter

Hayley and Jackson look after Davina after she made some enemies, meanwhile Elijah asks Marcel with help to do with Triston, Cami and Vincent keep an eye out for Lucien when things go awry; Klaus reunites with his old love and hears secrets he never would think of before now.

Thursday, November 12th, 2015

6: Beautiful Mistake

When Elijah and Freya realize that Rebekah may be the target of The Strix's latest plan, they do whatever it takes to protect her. Klaus spends time with Aurora to figure out where her loyalties lie, while a dangerous run-in with a member of The Strix leads Hayley and Marcel to make an unsettling discovery.

Thursday, November 19th, 2015

7: Out of the Easy

Klaus and Elijah plan a Thanksgiving gathering in hopes of negotiating a truce; Vincent and Marcel realize Davina might be in over her head; Cami encounters a new threat.

Thursday, December 3rd, 2015

8: The Other Girl in New Orleans

After learning that Cami's life is in danger and Aurora may be to blame, Klaus is forced to engage in another one of her devious games and follows a series of clues she's left behind for him. Meanwhile, Elijah, Freya and Hayley take drastic measures against Tristan when they discover he holds a valuable piece of information they need. Elsewhere, Aya gives Marcel an ultimatum that leaves him with a difficult decision to make, while tensions between Hayley and Jackson cause her to reevaluate her involvement in Mikaelson family matters.

Thursday, December 10th, 2015

9: Savior

When a dangerous affliction threatens to expose one of her siblings, Freya searches for a way to reverse the crippling curse even as she finds herself the target of The Strix's latest plan. Elsewhere, Klaus keeps a watchful eye over Cami while she attempts to help Detective Kinney, whose life has begun to spiral out of control as a result of Lucien's compulsion. Meanwhile, a confrontation with Marcel causes Vincent to reevaluate his decision to stay out of witch business, and Hayley's attempt at a quiet Christmas with Jackson and Hope results in an unexpected surprise.

Friday, January 29th, 2016

10: A Ghost Along the Mississippi

Klaus declares war on his enemies. Hayley and Jack become Tristan's pawns.

Friday, February 5th, 2016

11: Wild at Heart

Elijah learns that Aya might have knowledge about an elusive weapon that can take down Original Vampires for good. Davina receives a tempting offer which brings her closer to reuniting Kol.

Friday, February 12th, 2016

12: Dead Angels

Klaus ends up in a standoff with an unlikely foe when a weapon that could destroy the Mikaelsons falls into the wrong hands.

Friday, February 19th, 2016

13: Heart Shaped Box

Aurora uses Freya as bait to lure the Mikaelson brothers into a trap.

Friday, February 26th, 2016

14: A Streetcar Named Desire (2)

The unexpected arrival of Stefan Salvatore may be the key to helping Freya rescue Klaus and Elijah from a magical trap.

Friday, March 4th, 2016

15: An Old Friend Calls

When Klaus learns of Cortez's arrival to vendetta against him, Klaus finds himself dealing with this new threat. Meanwhile, as Cortez begins threatening the lives of innocent residents, Vincent has no option but to assist the vengeful vampire in his plan to take down Klaus.

Friday, April 1st, 2016

16: Alone with Everybody

Dangerous foes descend upon New Orleans in an attempt to take down Klaus once and for all when rumors spread about the remaining white oak bullet. As the threats grow, Elijah urges his siblings to lay low at the compound while Marcel, Vincent and Josh chase down a lead involving a mysterious vampire named Sofya. Meanwhile, Kol is forced to face his brother Finn, the person responsible for his death; and Klaus and Hayley seek shelter with her former pack and stumble upon some unsettling news.

Friday, April 8th, 2016

17: Behind the Black Horizon

When its discovered that Freya has been kidnapped and is in the hands of a dangerous new threat, the Mikaelson brothers are forced to put aside their differences in order to save her before it's too late. Following a lead that brings them to Mystic Falls, Elijah and Finn run into deputy Matt Donovan, who does not take well to new vampires in his town. Meanwhile, Klaus and Hayley work together to uncover the motive behind one of Lucien's secret agendas, while a troubling shift in Kol's behavior leaves Davina concerned for their future together.

Friday, April 15th, 2016

18: The Devil Comes Here and Sighs

As the city celebrates its annual Jazz Fest, an unlikely team of Mikaelson foes joins forces to take Klaus hostage. Leading the charge to get their brother back, Elijah and Freya face off against a powerful force like none they've ever seen before, while Hayley and Cami set their own risky plan in motion to rescue Klaus. Meanwhile, when Kol's erratic behavior worsens, Davina has no choice but to turn to Marcel and Vincent for help.

Friday, April 29th, 2016

19: No More Heartbreaks

Everyone joins together in an attempt to save Cami's life.

Friday, May 6th, 2016

20: Where Nothing Stays Buried

In the wake of a ruthless plan that has left their family shattered, Klaus, Elijah and Freya desperately search for a way to take down Lucien once and for all. However, their efforts are put on hold following an urgent plea for help from Kol and Marcel. At Klaus' insistence, Freya and Elijah reluctantly stay behind to offer their help, while Klaus and Hayley head to the bayou after uncovering Lucien's latest plan. Once there, an unexpected showdown between Klaus and Lucien forces Freya to take matters into her own hands, setting off a chain of events that will change all of their lives forever.

Friday, May 13th, 2016

21: Give 'Em Hell, Kid

After receiving new visions of the looming prophecy, Freya uncovers that her family is on a collision course with a dangerous new enemy. Meanwhile, with the help of Detective Kinney, Vincent and Kol travel to the ancestral world to put a stop to the witches and take back their city once and for all. Elsewhere, Klaus and Elijah confront Marcel after a heartbreaking plan gone wrong has sent him spiraling.

Friday, May 20th, 2016

22: The Bloody Crown

After months of thwarting off dangerous threats and deadly attacks, the Mikaelson siblings finally come face to face with the one person that could lead to their ultimate demise. With the stakes higher than ever and the compound overrun by an army of his oldest sworn enemies, Klaus is put on trial for centuries of atrocities he's committed. Meanwhile, Marcel, who has been spiraling out of control following an act of betrayal by those closest to him, is stunned by the unexpected arrival of someone from his past. Finally, Elijah, Freya and Kol frantically search for a way to save their family before it's too late.
Season 4
not specified

14:

Friday, March 17th, 2017

1: Gather Up the Killers

On the fifth anniversary of the Mikaelson's defeat, Marcel is king of the city and welcomes the unsired vampires to New Orleans, only to find they pose an unexpected threat to his rule, leading him to seek counsel from an unlikely source.

Friday, March 24th, 2017

2: No Quarter

After being cured and woken, the Mikaelson siblings join Hayley in an effort to rescue Klaus from captivity, even if they must face Marcel in the process.

Friday, March 31st, 2017

3: Haunter of Ruins

After five long years apart, Klaus attempts to reconnect with his daughter, Hope. Elijah mediates a conflict between Hayley and Freya to determine the best way to protect the family.

Friday, April 7th, 2017

4: Keepers of the House

While Klaus remains behind with Hope, Elijah and a reluctant Vincent join the hunt, which puts them on a dangerous collision course with an unlikely new threat.

Friday, April 14th, 2017

5: I Hear You Knocking

After being marked by The Hollow's dark magic, Klaus and Marcel experience the symptoms of a malevolent haunting. Meanwhile, Hayley and Elijah head out to speak with Mary.

Friday, April 28th, 2017

6: Bag of Cobras

When it's discovered that The Hollow has employed a mysterious servant to do its bidding, Klaus and Elijah host an elaborate party in order to lure the new threat out and uncover its identity.

Friday, May 5th, 2017

7: High Water and a Devil's Daughter

When it's discovered that The Hollow's latest servant is on the loose, Freya places a protection spell on the compound, forcing Klaus, Hayley and Hope to remain inside. Meanwhile Elijah takes matters into his own hands.

Friday, May 12th, 2017

8: Voodoo in My Blood

Old wounds are re-opened when Elijah and Marcel are forced into an uneasy alliance. Together, they meet with Alaric who has tracked down a crucial artifact that could help in their fight against The Hollow.

Friday, May 19th, 2017

9: Queen Death

When The Hollow sends a terrifying message to Vincent, he must team with Hayley and Freya to embark on a desperate mission to stop the Hollow once and for all - even if it requires a heartbreaking sacrifice.

Friday, June 2nd, 2017

10: Phantomesque

Rebekah and Kol return home to stand by their family against the Hollow. Freya recruits Hayley for a dangerous journey. Marcel leads a hunt for the Hollow. Kol considers the lengths he'd go to see Davina again.

Friday, June 9th, 2017

11: A Spirit Here That Won't Be Broken

When it's discovered that The Hollow is using a magical totem to fuel her power, Freya enlists Rebekah and Klaus' help to locate and destroy it.

Friday, June 16th, 2017

12: Voodoo Child

When The Hollow targets the most vulnerable Mikaelson, Klaus is forced to rely on Vincent, who believes he can use The Hollow's own dark magic to defeat their enemy for good.

Friday, June 23rd, 2017

13: The Feast of All Sinners

The Mikaelsons find themselves out of options as they face the all-powerful and un-killable entity known as The Hollow. With the life of Hope at stake, Vincent proposes a final, desperate plan.
Season 5
Wednesday, April 18th, 2018

1: Where You Left Your Heart

Desperate to see her father Klaus after seven years, Hope resorts to drastic measures to bring him back to New Orleans.

Wednesday, April 25th, 2018

2: One Wrong Turn On Bourbon

When a mysterious disappearance brings Klaus back to New Orleans, Hope looks forward to the prospect of seeing her father again. However, when the dark magic that had been keeping them apart begins to manifest in dangerous ways across the city, Vincent turns to Ivy for guidance about what it may mean. Elsewhere, Marcel returns to New Orleans amidst increased tensions between the supernatural factions, while Freya makes a decision about her future with Keelin. Finally, Roman's surprise visit to the Mikaelson compound forces Hope to reveal some dark truths about her family.

Wednesday, May 2nd, 2018

3: Ne Me Quitte Pas

In the immediate aftermath of having his memory erased by Marcel, Elijah awakens to find himself in the middle of nowhere and without a clue as to who he is. Unable to control his instinctive vampire ways, Elijah encounters Antoinette, a beautiful and free-spirited vampire, who helps him navigate his new life. However, a run-in with Klaus threatens to destroy the peace he's finally found.

Wednesday, May 9th, 2018

4: Between the Devil and the Deep Blue Sea

Frustrated by the lack of progress made in the search for Hayley, Klaus turns up the heat by taking hostages from each of the three New Orleans supernatural factions. Freya goes to Mystic Falls to check on Hope, who has been sent back to the Salvatore School. Vincent seeks guidance from Ivy after learning that Klaus' erratic behavior is escalating.

Wednesday, May 16th, 2018

5: Don't It Just Break Your Heart

A mysterious clue sent to Klaus leads him one step closer to finding Hayley. Antoinette opens up to Elijah after her past comes back to haunt her. Meanwhile, Marcel makes a decision that puts him at odds with Klaus. Finally, Hope takes matters into her own hands to fix the mess that she's created.

Wednesday, May 30th, 2018

6: What, Will, I, Have, Left

Hope sets off on a dangerous mission to end the mess she started, and Klaus turns to Caroline for help when he discovers Hope's plan. Plus, Vincent and Freya clash over Declan.

Wednesday, June 6th, 2018

7: God's Gonna Trouble the Water

Ivy reveals some startling news to Klaus about the dark magic that's been keeping him away from his family. Elijah turns to some unexpected allies to save Antoinette's life.

Wednesday, June 13th, 2018

8: The Kindness of Strangers

As pressing matters rage on in New Orleans, the Mikaelson siblings find themselves forced to set aside their differences and work together to escape a "chambre de chasse."

Wednesday, June 20th, 2018

9: We Have Not Long to Love

Vincent, Marcel and Josh work to clean up the city, when an uprising of purist vampires leads the supernatural factions into a deadly showdown. Hope faces the consequences of trying to bring her family together. Freya makes a big decision.

Wednesday, July 11th, 2018

10: There in the Disappearing Light

Klaus helps Hope cope with her pain in an unconventional way. A figure from Elijah's past comes back seeking help. Elsewhere, Marcel takes on the nightwalkers, while Vincent deals with the fallout of a fateful decision.

Wednesday, July 18th, 2018

11: 'Til the Day I Die

Klaus turns to Davina for help to learn more about a mysterious affliction affecting Hope. On their wedding day, Freya and Keelin make a tough decision about their future together, while Elijah is forced to confront a past memory of Hayley. Finally, Declan's growing curiosity in the city's supernatural secrets forces Marcel to step in.

Wednesday, July 25th, 2018

12: The Tale of Two Wolves

With Hope facing a life-threatening affliction and deteriorating quickly, Klaus travels to Mystic Falls to seek help from Caroline. Tasked with keeping Hope preoccupied in Mystic Falls, Elijah comes to a heartbreaking realization about his niece. Meanwhile, at the Salvatore School for the Young and Gifted, a run-in with Alaric Saltzman throws a wrench into Klaus' plan.

Wednesday, August 1st, 2018

13: When the Saints Go Marching In

Intent on saving Hope's life, Klaus' plan will change the lives of the Mikaelson family forever.
Season 6
not specified

1:

not specified

2:

not specified

3:
Season 7
not specified

1:

not specified

2: