update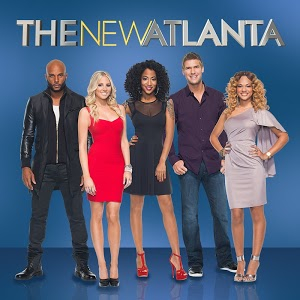 Season 1
Tuesday, September 17th, 2013

1: Dine, Dash & Party-Crash

The lives of young professionals in Atlanta come to the fore in this reality series. In the premiere, dramas erupt at a graduation celebration; and singing hopeful Africa Miranda entertains two potential suitors at her birthday bash.

Tuesday, September 24th, 2013

2: Ejected & Rejected

Emily and Alex continue their argument at Africa's birthday party; Tribble gets Africa's number; technical difficulties pose a problem for Africa's performance.

Tuesday, October 1st, 2013

3: Watch Your Back

Africa confronts Alex about failing to apoligize; Vawn's actions hurt Tribble; Emily's ex-boyfriend shows up.

Tuesday, October 8th, 2013

4: Bad Romance

Tribble and Emily are suspicious of Vawn's intentions; Emily makes an accusation against her ex; Alex makes a move on Vawn in front of Africa.

Tuesday, October 15th, 2013

5: Sashay, Shante, Melee

Vawn gets an impromptu visit from Alex; Africa confronts Vawn about his relationship with Alex; Emily hosts a fashion show for charity; Alex and Africa's feud comes to a head.

Tuesday, October 22nd, 2013

6: Devil With the Blue Dress

Emily hosts a BBQ and grills Vawn about Alex and Africa; Alex is determined to win Vawn; a woman in a blue dress gets Vawn's attention.

Sunday, October 27th, 2013

7: Let's Get Physical

Africa confronts Vawn; Alex accuses Vawn of neglecting her; Emily and Tribble challenge Vawn's ideas at a seminar.

Tuesday, October 29th, 2013

8: Should He Stay or Should He Go?

Tribble and Vawn have a tense stand-off; Emily's ex-boyfriend makes a surprise visit; Vawn must choose between Africa and Alex.