update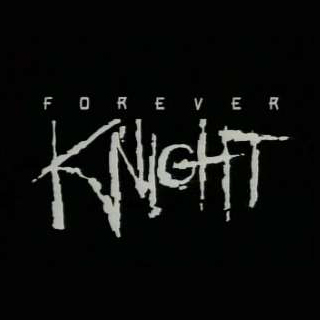 Season 0
not specified

7: Season 3 Bloopers & Outtakes

not specified

2: About The Show

not specified

3: Questions From The Fans

not specified

4: Musical Performance - Black Rose

not specified

5: Musical Performance - The Hunger

not specified

6: Musical Performance - Tourch The Night

Sunday, August 20th, 1989

1: Nick Knight
Season 1
Tuesday, May 5th, 1992

1: Dark Knight (1)

Wednesday, May 6th, 1992

2: Dark Knight: The Second Chapter (2)

Tuesday, May 12th, 1992

3: For I Have Sinned

Another serial killer, this time preying on young women who all attend the same church. In order to catch him, Nick must try to overcome his fear and loathing of the Church and its symbols. Meanwhile, flashbacks to 15th Century France show Nick's encounter with a young peasant girl doomed to become a martyr when her claims that God spoke to her result in the Church branding her as a heretic and condemning her to burn at the stake. Nick offers her his version of immortality, but she refuses in favor of her own belief in life after death.

Tuesday, May 19th, 1992

4: Last Act

A young woman dies, and all evidence points to suicide. Nick, however, has a gut feeling that it was murder, but seems unable to prove it. Added to his stack of unsolved crimes, it makes Nick question his own feelings of self-worth, especially after hearing about another, real suicide: that of one of his "old friends". Nick must search through his memories of their relationship of centuries past to determine why she killed herself, and why he shouldn't.

Tuesday, May 26th, 1992

5: Dance By The Light Of The Moon

A beautiful young woman is able to exert an almost supernatural control over men, driving them to commit criminal acts for her amusement. Nick manages to catch up with her, but will his own powers help prevent him from also falling under her spell?

Tuesday, June 9th, 1992

6: Dying to Know You

The wife and daughter of a well-known philanthropist are kidnapped and held for ransom, and psychic Denise Fort is brought in help Nick and Schanke with the case. Her powers are genuine, and therein lies the problem: she keeps picking up flashes of Nick's "other life", and Nick feels torn about whether or not to reveal himself to her, since she thinks it's a sign that she's having a breakdown. Nick's recollections of a similar situation in Puritan New England make him determined that Denise won't share th e fate of his mortal friend from that time.

Tuesday, August 4th, 1992

7: False Witness

Nick's feelings of responsibility for the death of a man he was supposed to protect in a "sting" operation causes him to lie about actually seeing the murderer pull the trigger. In addition to the problem of having to appear in court to testify in broad daylight, Nick's desire to see justice done struggles with his conscience. He calls up memories of an incident from the past in which a woman lies in court, condemning to death a man Nick knows to be innocent, since he saw his fellow vampire Janette commit the crime.

Tuesday, August 11th, 1992

8: Cherry Blossoms

A woman targetted in a mob hit in Chinatown escapes, but in critical condition. Nick must find her before the mobsters do, but he gets no help or trust from an ancient acupuncturist who is hiding and caring for the victim, and who recognizes Nick as the monster who killed his mother 75 years ago.

Tuesday, September 15th, 1992

9: I Will Repay

Natalie's brother Richard is shot at the police station. When it's apparent he's going to die, Natalie urges a reluctant Nick to bring Richard over as he did a leper centuries ago. Is this a second chance for Richard and his family, or will history repeat itself?

Tuesday, September 22nd, 1992

10: Dead Air

Someone's calling CTOK radio's on-air psychiatrist and murdering women on the air. Dr. Noble comes to Nick's aid -- to Stonetree's dismay -- while Schanke searches through psychiatric records. Noble thinks the killer is acting out a murderous fantasy -- one that may involve her.

Tuesday, September 29th, 1992

11: Hunters

Schanke's old partner is gunned down in the street. The bad guys make it clear Don is next. Jeanette lets Nick hide Schanke at The Raven because his predicament reminds them of when Nick, Jeanette, and Lacroix were hunted- only this time it appears to be an inside job.

Tuesday, October 6th, 1992

12: Dead Issue

Inspector Tony Fiore's wife confesses to shooting her lover in self-defense. Case closed?

Tuesday, October 13th, 1992

13: Father Figure

A man is killed in an apparent mob hit. While the investigation is underway, the only witness, a young girl named Lisa, is left in Nick's protective custody. This duty reminds Nick of a boy he and his Old Friends cared for in World War II England and the ramifications of his immortality and sterility.

Tuesday, October 27th, 1992

14: Spin Doctor

A journalist covering the mayoral election is electrocuted in his hotel room. Later his girlfriend is found dead too. It appears one of the candidates may be involved in a sex scandal. Can Nick find out who committed these murders without engaging in a witchhunt? Dirty politics and mudslinging gets Nick thinking about when he was Professor Nicholas Girard (Chicago, 1954) -- and on trial before the HUAC on charges of being a Communist.

Tuesday, November 10th, 1992

15: Dying for Fame

Pop star Rebecca has a new hit video in which she kills off her fans. When a fan's body is found in her hotel room is it life imitating art or just another imitator?

Tuesday, November 17th, 1992

16: Only the Lonely

It's Natalie's birthday again, which gets her and Nick thinking about another one of her birthdays- the day they met. Now she's met someone else- and Nick's jealousy is showing. Meanwhile a killer is murdering his dates.

Tuesday, November 24th, 1992

17: Unreality TV

Being the subject of a COPS-like television show reminds Nick of his first exposure to the camera during the US Civil War. Will modern technology finally reveal the vampires' secret?

Tuesday, December 1st, 1992

18: Feeding the Beast

Nick goes undercover to investigate the murders of members of The Twelve Steps, a support group for addicts. Can his sponsor help him with his addiction, or is she out to kill him too?

Tuesday, February 9th, 1993

19: If Looks Could Kill

Nick investigates three woman who are member of the Spa Experience. They're all young, beautiful, and have murderous tendencies, but do they share something more than skin deep?

Tuesday, February 16th, 1993

20: Fatal Mistake

The investigation into Stonetree's recent shooting of a perp is keeping him up nights. Meanwhile Nick confronts a ghost of his own -- one that's about 300 years older.

Tuesday, February 23rd, 1993

21: 1966

During a hostage situation at the police station, Nick recalls his life in East Berlin (as the American Nick Thomas), where he helped another family in crisis while they helped him search for the Abarat, an ancient book of miracles that may contain a cure for vampirism.

Tuesday, March 2nd, 1993

22: Love You to Death

After a model missing for four months is found dead under mysterious circumstances, another model disappears who bears a striking a resemblance to a dancer Nick fell for a long time ago
Season 2
Monday, September 12th, 1994

1: Killer Instinct

While investigating a series of bizarre murders, Nick discovers that an ancient evil from his past is behind the crimes. LaCroix, his former vampire master, has returned to the city in search of Nick, his one-time pupil The murders, coldly orchestrated by LaCroix, threaten to uncover Nick's sinister secret when he is arrested as the prime suspect. With the hel of his partner, Don Schanke, and the department pathologist, Natalie Lambert, the only mortal who knows his true identity, Knight escapes. Now an outlaw, he must track down the killer and find LaCroix before he is forced to give up his dream of regaining his mortality.

Monday, September 19th, 1994

2: A Fate Worse Than Death

Jannette turns to Nick for help when Julie Beamer, a young "lady of the evening" whom she has befriended, is murdererd. However, Nick finds his hands tied when there isn't enough evidence to hold the prime suspect. Once a working girl herself, Jannette is outraged by the lack of "justice" and seeks to quench her thirst for blood when she learns the killer may have been Mason, her friend's pimp. When Mason and a fellow cop turn up dead, Nick traces the murders to Celeste Morgan, a seemingly innocent girl trapped in a life of prostitution.

Monday, September 26th, 1994

3: Stranger Than Fiction

Life imitates fiction when Emily Weiss, the best-selling author of a series of vampire novels, is attacked by a crazed fan. Her works are amazingly true to life, leading Nick to believe that she may know more about the vampire community than she says. LaCroix, the leader of the community, sees her as a threat and declares that she must die and Nick must carry out the decree. Nick, however, finds that he is falling in love with this woman. She is the only mortal capable of understanding what it is like to live in eternal darkness, and she would go willingly into his waiting arms if asked. The time has come for the truth and the fiction to become one, and her fate rests in Nick's hands.

Monday, October 3rd, 1994

4: Forward Into the Past

It has been more than forty years since Nick has seen his close friend, Katherine Barrington, and her secretary Madelyn Pinchot. Now, after Madelyn has been murdered, Nick knows that Katherine will be next if he doesn't find her before the killer does.

Monday, October 10th, 1994

5: Hunted

A series of bizarre murders lead Nick and Schanke to believe that somebody is hunting the city's most dangerous criminals for sport. When they go undercover to catch the killer, Schanke is taken hostage and it is up to Nick to save him before the hunter makes Nick her ultimate trophy.

Monday, October 17th, 1994

6: Faithful Followers

Nick joins the Luminology cult to investigate the death of a city official's son. When he inexplicably breaks off contact with the department, however, Natalie infiltrates Luminology's headquarters and discovers that Nick has been brainwashed.

Monday, October 24th, 1994

7: Father's Day

David Constantine is the next in line to become "Don" of the city's biggest crime family, but after witnessing a lifetime of killing and bloodshed, he just wants to live a normal life with his family. Nick Knight understands David's dilemma, as he wants to get away from his self-proclaimed father, LaCroix. However, David's great grandfather will stop at nothing to ensure his grandson's enshrinement, even going to LaCroix for help. This sets up a Father's Day showdown between David and his great grandfather and Nick and LaCroix.

Monday, October 31st, 1994

8: Undue Process

The two day search for Natalie Lambert's young goddaughter ends when the child's body is discovered in the woods. After Nick Knight rescues the alleged killer from an angry mob of vigilantes, a blood test and line-up fail to provide enough evidence to hold him. Removed from the case because of her ties to the victim, Natalie questions the results of the lab work. When the suspect suddenly dies, Natalie performs her own lab test and uncovers another murder.

Monday, November 7th, 1994

9: Bad Blood

Nick discovers an ancient, terrifying evil is behind a series of grizzly murders plaguing the city, and he may not be able to stop it. He is unknowingly paired with Chief Inspector Liam O'Neal of Dublin C.I.D., a vampire hunter with a dark secret, who has tracked the murdering creature's bloody trail half way around the world. Wary of O'Neal, Nick begins an investigation of his own, learning the Chief Inspector's true identity, as well as that of the killer -- Jack the Ripper -- a vampire created by LaCroix. Nick had a chance to destroy the Ripper a century ago, but turned his back, unleashing a century of carnage around the world. He must now put aside his guilt and finish the job, but in doing so, O'Neal may finish him.

Monday, November 14th, 1994

10: Can't Run, Can't Hide

Highly respected parole officer, Casey Brooks, is the prime suspect in the investigation of a murdered Vietnam veteran. Nick Knight is certain he has encountered Brooks in the past and flashes back to wartime Vietnam to discover Brooks' true identity, along with the dark secret that could ruin the parole officer's career. But the investigation changes course when Nick's prime suspect nearly becomes the next victim.

Saturday, November 26th, 1994

11: Capital Offense

Nick and Schanke apprehend a convicted murderer on the run from Texas authorities when an anonymous tip leads them to a rental car agency. Nick believes she may be innocent; but he must prove it before she is extradited and put to death for her crime.

Saturday, January 21st, 1995

12: Amateur Night

A drive-by shooting could ignite a gang war, but Schanke's got stars in his eyes moonlighting on a movie set. Then the star of the movie steps right into the killer's path. Will Nick and Schanke find the renegade killer before this movie star is history?

Saturday, January 28th, 1995

13: Beyond the Law

A serial killer who appears to get women completely in his control before killing them is on the loose. But he may be untouchable since it looks like he's a diplomat. Nick's past experience with people who abuse power indiscriminately may make him step over the line in pursuit of justice.

Saturday, February 4th, 1995

14: The Fix

Natalie's research leads her to believe she might be able to cure Nick, if he's willing to take the risk. While taking the wonder drug, Nick and Schanke unofficially investigate the suicide of another cop.

Saturday, February 11th, 1995

15: Be My Valentine

While Nick and his partner hunt a Valentine's Day serial killer, the holiday inspires LaCroix to remember his lost love, Nick's sister Fleur, whom Nick persuaded him not to bring across lest she lose the innocence that they both prized.

Saturday, February 18th, 1995

16: The Fire Inside

A crazed killer using a flame-thrower to torch his victims sends Nick and Schanke on an underground pursuit. In the confined quarters of the underground sewer system, it's anybody's guess who will find who first. While Nick faces his fear of fire, Natalie discovers she has her own fears to deal with.

Saturday, February 25th, 1995

17: Blood Money

When Nick's financial advisor is blown up by a car bomb, Nick decides to relocate the investments of the De Brabant Foundation, a fortune he had nefariously acquired centuries earlier. But then he learns that the money has mysteriously disappeared.

Saturday, April 22nd, 1995

18: Partners of the Month

Upon leaving his wife, Schanke moves in with Nick, expecting to lead a wild bachelor's life with his partner. But the two are soon at odds over the investigation of a wealthy business-man's murder. Feeling that Nick is once again trying to keep one step a head of him, Schanke vows to solve the case on his own. Acting on a sudden revelation while drowning his sorrows in liquor, Schanke rushes to apprehend the murderer without his partner and captures the killer single-handedly. Or, so he thinks.

Saturday, April 29th, 1995

19: Queen of Harps

When Nick is unable to obtain at auction a harp that has ties to his mortal past at auction, his actions are less than legal. When the auctioneer is found murdered, Nick finds himself in a precarious situation, caught between the harp's longing and his own desires.

Saturday, May 6th, 1995

20: A More Permanent Hell

When the head of a team of astronomers is commits suicide, their predictions of a meteor's collision become public. As panic sweeps the world both mortal and vampire populations face their personal fears. Some of those fears lead to unusual actions.

Saturday, May 13th, 1995

21: The Code

When Schanke's ex-partner Delehanty shows up, his rich, comfortable, and "warm" life in Arizona, gets to Schanke's winter-worn heart. When Schanke and Delehanty conclude that a series of deaths are the result of product tampering, Nick's hunch about the case drives a wedge between him and Schanke. When Schanke refuses to listen to Nick, he must solve the case despite Schanke and Delehanty's conclusions, and before Schanke decides Arizona might be the place to be.

Saturday, May 20th, 1995

22: Curiouser and Curiouser

When Nick's efforts to stop a robbery without using his "vamp" powers causes a death, he is consumed with guilt. His life seems to spin out of control and nothing seems as it should be. Things truly become curiouser and curiouser.

Saturday, July 8th, 1995

23: Near Death

Nick investigates the death of a young doctor when Natalie is unable to determine the cause. Intrigued by the doctor's experiments in near death experiences, Nick secretly agrees to "go under" in an attempt to reconcile his own past. But the experiment goes awry and Natalie must find a way to bring Nick back form his altered state of consciousness.

Saturday, July 15th, 1995

24: Baby, Baby

At a murder scene, Nick once again encounters the vampire Serena, who resents him for bringing her across in the 1920s. He strives to solve the crime, not realizing that she intends to use the chief suspect for the murder, Calvin Trilling, in her plans to regain mortality. According to ancient legend, a female vampire will become mortal if she bears a child; but for her to conceive, the father must be "a very special sort of man"—which Serena interprets to mean that he must have an extra Y chromosome, which Trilling has. Therefore, when Nick arrests him for murder, Serena contrives his escape from jail. This puts Nick in a quandary. Should he save Trilling, who will die at the climax of consummation? Or should he reconcile the wrong he did Serena by letting her continue with her attempt to become pregnant?

Saturday, July 22nd, 1995

25: Close Call

When Nick saves Schanke's life during a fire fight, Schanke can't help but notice Nick has taken up flying. Despite Nick's hypnotic suggestion to forget what he saw, Schanke begins investigating Nick's past. Natalie can't deflect him and Janette's attempts to hypnotise him fail. The trail soon leads him to conclude his partner is a vampire and from there to LaCroix. The question is, what is LaCroix going to do with the inquisitive Schanke?

Saturday, July 29th, 1995

26: Crazy Love

Soon after a psychopathic killer, Peter Barlow, escapes from a mental institution, a patient's body is discovered on the hospital grounds -- the victim of a brutal and vicious murder. The following day another patient's body is discovered. Both crimes match Barlow's M.O., and Nick Knight is determined to prevent another murder. But, Nick's quick arrest of Barlow proves there is a different killer at large. Now he must find a new connection between the victims and the murderer.
Season 3
Saturday, September 16th, 1995

1: Black Buddha (1)

When an airplane transporting a bombing suspect and Schanke explodes, Nick becomes racked with guilt. He feels it should have been him on the plane and not Schanke. Nick turns in his badge, ready to move on to a new life. He decides to return when other police stations in the city start exploding.

Saturday, September 23rd, 1995

2: Black Buddha (2)

Nick's discovery that Tracy's mystery man, Vachon is a vampire, complicates an already complicated situation. Luckily Vachon and Tracy's mutal attraction saves Tracy's life. However, Tracy's awareness of vampires, and Vachon's penchant for running from his responsibilities place them all in danger as the bomber plots to use Tracy in his next bombing.

Saturday, September 30th, 1995

3: Outside the Lines

When a grisly murder occurs, it complicates an undercover cop's investigation. Detective Bruce Spencer believes he knows who the murderer is, but since he has no proof, Nick is suspicious. It also doesn't help that Bruce and Tracy go way back and in Tracy's eyes he can do no wrong. When Nick witnesses Bruce's brutal behavior, he knows that nothing is as it seems, and he'd better find the murderer before he strikes again.

Saturday, October 7th, 1995

4: Blackwing

A man's death seems directly related to a court battle over Native American land. But when during the invesitigation Nick comes into contact with a spiritual healer who sees the darkness inside him, the case seems suddenly unimportant. As Nick focuses on the possibilities of this spirtual realm, strange things begin to happen. Things seem to go from bad to worse when the murders escalate, and Nick is afraid he may somehow be responsible.

Saturday, October 14th, 1995

5: Blind Faith

When a serial rapist is ripped to shreds by a dog, Natalie suspects that something isn't quite right. Nick's investigations leads him to suspect a carouche, a lower form of vampire who typically feeds on vermin, may be behind the dog's behavior. When Nick finds the dog, he discovers that it is the devoted companion of a blind dispatcher. Now he must figure out how to protect the dispatcher (and everybody else) from her not-so-mortal dog.

Saturday, October 21st, 1995

6: My Boyfriend is a Vampire

Both Natalie and Tracy start thinking about relationships, when a woman reveals on a talk show that her boyfriend is a vampire. When the woman is found murdered, Nick must find out if the murderer truly is a vampire and stop him before he strikes again. At the same time both Natalie and Tracy struggle with what to do about the relationships (or lack therof) with the men -- or rather vampires in their lives.

Saturday, October 28th, 1995

7: Hearts of Darkness

A patron of the Raven is found dead, apparently killed by a vampire in unusual circumstances. The woman at the scene has no memory, and there are no clues. Nick must find the vampire-killer before he strikes again, while keeping Tracy out of trouble. For Tracy is aware it is a vampire, and is searching for the killer, too.

Saturday, November 4th, 1995

8: Trophy Girl

When Tracy is given a three-day leave after shooting a perpetrator, Nick works alone on a grisly murder investigation. However, Tracy ignores her orders and goes undercover at an escort service, putting her right in the sights of the killer. While Nick enlists the help of an infamous serial killer to try and find the killer, Tracy just might be the next victim.

Saturday, November 11th, 1995

9: Let No Man Tear Asunder

An autopsy reveals a murdered woman's heart has been surgically removed, prompting Nick and Tracy to investigate the black market for human organs. Working undercover, Tracy visits a suspected dealer at the local hospital, unaware that Natalie Lambert is scheduled for a routine knee operation at the same facility. Upon learning Natalie has been chosen as the next "donor," Tracy is overcome by the dealer and prepped for the operation instead.

Saturday, November 18th, 1995

10: Night in Question

A bullet wound to the head lands Nick in the emergency room, where with no pulse, no heart rate, and no brain activity, he is declared dead. Fast action by Natalie and LaCroix, brings Nick back to life. While his physical wounds are healing, his mind is another matter--he has amnesia, and therefore no memories of who he is or what he is. Both Natalie and LaCroix see this as a chance to acheive their goals for Nick. Who will win this little contest, and what will be the price? Meanwhile, Nick must find the killer before he strikes again, as well as find out who he really is.

Saturday, November 25th, 1995

11: Sons of Belial

A routine investigation into a suicide leads Nick and Tracy to an exorcist. As they witness an exorcism, Nick is overpowered by a terrible evil. Unable to control himself, Nick turns to LaCroix for help. But even LaCroix is powerless in the face of this evil, and at Nicks request, takes him to the exorcist to help free him from the Son of Belial.

Saturday, January 13th, 1996

12: Strings

An unusual murder leads Nick and Tracy to popular singer Christie Black, who is undergoing intense psychotherapy with the controversial Dr. Ben McGee. As more people close to Christie are killed, the suspects are dropping like flies. Nick needs to find the killer before there is no one left to kill. And apparently he'll have to do it without a partner as Tracy considers a transfer her father, Commissioner Vetter, has arranged.

Saturday, January 20th, 1996

13: Fever

A scientist is murdered and a lab rat escapes when industrial espionage goes awry. But far worse things begin to happen when the lab rat, infected with a newly engineered virus becomes Screed's next meal. Designed to combat HIV, the virus becomes lethal to vampires as it multiplies and intensifies each time they "feed". As the virus spreads rapidly through the vampire community, it infects Vachon, Nick, and LaCroix. Nick races agains time to find the killer - while Natalie struggles to find a cure.

Saturday, January 27th, 1996

14: Dead of Night

When a murder occurs in a haunted house, it looks like the murderer might just be ... a ghost. On top of the investigation, Nick, Natalie, and Tracy all encounter ghosts from their own past after being in the house. When another man is apparently killed by the hand of the ghostly murderer, Nick and Tracy suspect their ghost may not be so dead. While they hunt for the murderer, all of them are haunted and must find a way to come to terms with their own ghosts.

Saturday, February 3rd, 1996

15: The Games Vampires Play

While investigating the murder of a virtual reality software designer, Nick finds the vampire game he created fascinating. Inside the game, Nick finds the killer waiting, daring him to try and find him. Playing the game he searches for clues, but finds himself intoxicated by the vampire feeding instead, feeling his lust for blood and killing reawaken. The closer he gets to solving the crime, the closer he gets to wanting to losing control and killing again.

Saturday, February 10th, 1996

16: The Human Factor

Nick is amazed when a police sketch composite for a murder suspect looks remarkably like Janette. Then Janette suddenly shows up again in his life admitting to the murder and asking for his help. As Nick struggles to discover the truth behind Janettes behavior, he puts his career on the line for her. When he discovers her secret Nick is faced with an impossible choice.

Saturday, February 17th, 1996

17: Avenging Angel

A woman is brutally murdered in her daughter's room at a shelter for battered woman. Her daughter, Julie, is a traumatized eyewitness to the slaying and identifies her father as the killer. Despite her account, Nick and Tracy are unable to find enough evidence to hold or indict him. As they search for the truth, an "avenging angel" decided to take justice into her own hands.

Saturday, February 24th, 1996

18: Fallen Idol

A mentally handicapped teenager witnesses the murder of a popular wrestler and his account implicates his uncle, another wrestler, as the murderer. With his uncle in custody, Nick and Natalie volunteer for joint custody of the Joey to try and help him out. While Nick tries to determine what really happened and who really committed the murder, Natalie in her desire to help the boy makes a decision with far-reaching consequences. Her actions may end up causing devastation and emotional trauma instead of helping.

Saturday, April 27th, 1996

19: Jane Doe

A particularly brutal murder leads Nick and Reese to suspect a release killer with a best-selling book on "The Killing Mind". The murder fits those Reese investigated years ago prior to the man's conviction on a simple man-slaughter charge. Reese and the murderer play a game of cat and mouse and Nick, Natalie and Tracy try to find evidence that can prove he is the murderer.

Saturday, May 4th, 1996

20: Francesca

Nick and Tracy are both deeply disturbed by the brutal "kiss" murders, where victims are being drained of blood. Nick recognizes them as the style of Francesca, a vampire he knew long ago. But Francesca is dead--or is she? Tracy also finds herself struggling with feelings of Deja Vu, which she is unable to come to terms with. When a psychotherapist comes to them with information about a patient she has been counseling, it looks like they have found the murderer. However will they be confronting a deranged killer or the reincarnated soul of a vampire bent on revenge. If it is Francesca, Nick may not survive the encounter.

Saturday, May 11th, 1996

21: Ashes to Ashes

When an anonymous tip leads NIck to a "headless corpse" in the Raven, it is only the beginning of a deadly game, with vampires as the target. Nick soon discovers the ultimate target in these murders is LaCroix. Anyone and everyone who is close to LaCroix are being killed. When LaCroix reveals that the perpetrator is Divia, his daughter and master who he betrayed long ago, it becomes a race against time for Nick to find her before she comes for him or LaCroix.

Saturday, May 18th, 1996

22: Last Knight

A suicide of a friend and colleague causes Natalie to reexamine her life and her feelings for Nick. Nick, too, is dealing with the loss of a friend, and his own feelings and reactions. When Natalie confronts him, Nick makes some decisions that will have far-reaching implications in all of their lives.