update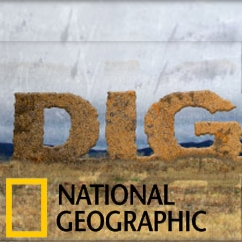 Season 0
Tuesday, February 28th, 2012

1: Montana Juice

The guys comb through an old prison that once held some of the Old West's most notorious outlaws.

Tuesday, February 28th, 2012

2: Digging Dixie

The guys search for buried treasure on the beaches of South Carolina after a hurricane.
Season 1
Tuesday, January 1st, 2013

1: Whiskey Rebellion

The guys travel to Western Pennsylvania to explore the heart of the Whiskey Rebellion.

Tuesday, January 1st, 2013

2: Oregon Trail Mix

A visit to the ghost town of Chesterfield, Idaho.

Tuesday, January 8th, 2013

3: Civil War Nectar Sector

The guys dig at Civil War campsites in Virginia in hopes of finding strongboxes, which were once used to store valuables on homesteads.

Tuesday, January 8th, 2013

4: The Lost Hotel

A long-lost cavalry camp is sought in Montana.

Tuesday, January 15th, 2013

5: The King and the Ring

Tuesday, January 15th, 2013

6: Diggin' the Cape

Tuesday, January 22nd, 2013

7: New Jersey, Old Nectar

Tuesday, January 22nd, 2013

8: Gold Diggers

Tuesday, January 29th, 2013

9: Hatfields & McCoys

Tuesday, January 29th, 2013

10: Cajun Gold

Tuesday, February 5th, 2013

11: Of Mines and Men

Tuesday, February 12th, 2013

12: Pirate Booty

Tuesday, February 12th, 2013

13: Gold Thief

Tuesday, February 19th, 2013

14: Diggin' Lincoln

Tuesday, February 19th, 2013

15: Ghost Town Nectar

Tuesday, February 26th, 2013

16: King of Rock n' Roll

Tuesday, February 26th, 2013

17: Diggin' the Blues

Tuesday, March 5th, 2013

18: Tombstone Nectar
Season 2
Wednesday, August 7th, 2013

1: Billy the Kid

The guys head to New Mexico to look for historical artifacts connected with infamous outlaw Billy the Kid.

Wednesday, August 7th, 2013

2: Nuclear Nectar

The guys explore the site of a 1958 accidental bombing in South Carolina.

Wednesday, August 14th, 2013

3: Bonnie & Clyde

The guys visit Iowa in search of memorabilia from a gunfight involving infamous criminals Bonnie and Clyde.

Wednesday, August 14th, 2013

4: Bleeding Kansas

A visit to Kansas to find a pre-Civil War bullet is featured.

Wednesday, August 21st, 2013

5: Kentucky Lucky

In Kentucky horse country, where honor and nectar run deep, KG and Ringy stop at a "dueling tree" where legends say men would defend their honor in deadly shootouts. The diggers search for evidence that these duels actually happened. Next, the diggers visit the home of Henry Clay -- a respected statesman who tried to keep the peace before the Civil War. Ironically, once the war broke out, there was a battle right on his front lawn, making it a digger's paradise.

Wednesday, August 21st, 2013

6: Pirate Island Gold

KG and Ringy follow the trail of buried treasure left by pirates on the coast of South Carolina. The first stop is the historic Rose Hill Plantation, a historic plantation home established in 1858 with some serious Southern history and buried nectar. Next, the diggers jump on a boat to Bloody Point on Daufuskie Island, which is swirling with legends of Blackbeard's treasure.

Wednesday, August 28th, 2013

7: Nectar Vortex

The Diggers head to Glorieta Pass, N.M., which was traversed by a wide range of historic figures, from Spanish explorers searching for El Dorado to U.S. Civil War soldiers -- so the Diggers are looking forward to striking a variety of juice, such as Civil War artifacts. Next, KG and Ringy follow in the footsteps of American frontiersman Kit Carson, a legendary explorer, mountaineer and trapper.

Wednesday, August 28th, 2013

8: Hannibal Nectar

KG and Ringy are off to two of the scariest places in America — the Trans-Allegheny Lunatic Asylum and the Waverly Hills Sanatorium — to dig up some nectar. First, the Diggers visit the Waverly Hills Sanatorium where, before there was a cure, thousands of tuberculosis patients were held and died. Next, they check into the Trans-Allegheny Lunatic Asylum, where they explore the crawlspace underneath the building after visiting an open area they call the "Hannibal Nectar" sector.
Season 3
Tuesday, February 25th, 2014

1: Steve Jobs Time Capsule

KG and Ringy are in Aspen, Colo., in search of a time tube containing the mouse from Steve Jobs' first mass-marketed Lisa computer. Buried during the now-defunct International Design Conference in Aspen (IDCA), the tube was intended to be unearthed in 2000, but due to changes in the landscape, its exact location was unknown - until now. The guys are able to narrow down the capsule's location and the contents are almost too good to be true - an 80's gold mine and a rare piece of Apple history!

Tuesday, February 25th, 2014

2: Fortress of Roundness

The guys visit Pennsylvania, hunting for two forts from the Revolutionary War. They're here to find Rice's Fort, which could be the site of the last battle of the Revolutionary War. Legend says that soldiers melted pewter utensils as emergency ammunition, but no one has been able to prove these artifacts existed. Can the guys prove it to be true? First, they check out Wolff's Fort. Archaeologists have a rough idea of where it may have been, but they need the duo to pinpoint the exact location.

Tuesday, March 4th, 2014

3: Mystery Coin

The guys are hunting the playgrounds of America's rich and famous at the mansions of Newport, R.I. They start at Swiss Village, which includes a building used by the British during the Revolutionary War and a horse stable used by the Kennedys. They dig up an unbelievable find -- a late 17th century coin all the way from Yemen -- an artifact never before found in the U.S.! Next, they visit Malbone Castle, a summer resort for the super-rich that included George Washington on its guest list.

Tuesday, March 4th, 2014

4: Custer's Payroll Chest

KG and Ringy are on an old-fashioned gold hunt in the Black Hills of South Dakota, looking for the lost payroll chest of one of America's most famous generals: George Custer. Stories say that Custer, expecting an attack from the local Indians, buried his cavalry's payroll but was never able to retrieve it. Will they find Custer's lost gold?

Tuesday, March 11th, 2014

5: Lost Nazi Plane

KG and Ringy are searching for the greatest military nectar of their careers: a lost Nazi fighter plane that crash-landed in an Indiana cornfield. The boys are visiting the site of a once-secret Air Force base to locate the debris field of the crash and crack a decades-old mystery surrounding the missing plane's location. Finding an engine, wing or weapon from the plane would be the score of a lifetime -- and KG and Ringy are hot on the trail!

Tuesday, March 11th, 2014

6: Chasing Benedict Arnold

Maine was a fierce battleground in the Revolutionary and French and Indian Wars, and KG and Ringy are anxious to scour the land for "juice." They've been given exclusive access to Benedict Arnold's Revolutionary War headquarters and are excited to uncover nectar from this notorious traitor. Next, the guys receive a call that the former site of historic Fort Richmond is being paved over for a highway. With the help of a team of archaeologists, they get to work searching for artifacts.

Tuesday, March 18th, 2014

7: Ammo in the Hole

The duo is headed to Fort McKinley, a turn-of-the-20th-century fort in Portland, Maine. Legend says a cannon barrel was buried here, and the guys set out to find it, starting at a parade ground where soldiers marched. The soldiers could've dropped items along the way and the guys are determined to find enough military buttons to decorate a jacket. Next, they head to the island's bunkers to see what weaponry is still in the ground, and find one of the biggest ammunition pockets of their careers.

Tuesday, March 18th, 2014

8: Sherman's March

KG and Ringy are in Georgia, following Union General William Tecumseh Sherman's legendary "March to the Sea" in search of priceless 19th century nectar, including a long-lost chest of Confederate gold. The boys visit three sites on the route from Atlanta to Savannah in hopes of finding a major Civil War score. Along the way they stop in Marietta, an important site for both the Union and Confederate armies. Here, the duo dig up an artifact they've been looking for their whole careers!

Tuesday, March 25th, 2014

9: Lincoln's Assassin

KG and Ringy are in Maryland, following the trail of America's most notorious assassin: John Wilkes Booth. They're looking for clues that he might have left behind. They're also hot on the trail of one of the biggest mysteries surrounding Lincoln's assassination: Booth was killed in a dramatic shootout and a diary was found on his body, but it was missing several pages. If KG and Ringy could find any of those pages, they would go down as two of the greatest metal detectorists of all time.

Tuesday, March 25th, 2014

10: Wild Bill and Calamity Jane

The duo is on a Wild West nectar quest in Deadwood, S.D., chasing a legend of buried treasure. Legend has it that local miners buried a cache of gold, but no one has ever found it -- KG and Ringy hope to put the treasure hunt to rest once and for all. Next, they set out on a quest to find artifacts from the frontier's most famous couple: Wild Bill Hickok and Calamity Jane. Will they fill their South Dakota nectar quota?

Friday, April 4th, 2014

11: Wyatt Earp Wild West

KG and Ringy are headed to the most wicked town in the Wild West: Dodge City, Kan. First, they hunt a busy junction point on the Santa Fe Trail. In its heyday the trail was teeming with activity 24/7 and the guys are hoping to score some juice dropped from the wagons that passed through. Next, they explore downtown Dodge City, which was once home to saloons, brothels and gunfights. It was also home to some of the West's most famous lawmen: Wyatt Earp and Bat Masterson.

Friday, April 11th, 2014

12: The Lost Fortress

KG and Ringy have exclusive access to Rhode Island's Fort Adams. The U.S. Naval Academy relocated here for a brief period during the Civil War, and it was once the most heavily armed fort in America, so the guys are hunting for naval nectar that ties the fort to its academy days. How much Civil War nectar can the duo find in this massive fort?

Friday, April 18th, 2014

13: Grant Takes Vicksburg

The guys are called in by the mayor of Vicksburg, Miss., to retrieve artifacts along the route of a Civil War campaign by Ulysses S. Grant to siege the city.

Friday, April 25th, 2014

14: Gangland

The guys try their luck in Chicago as they investigate hideouts and homes that belonged to famous mobsters from the 1920s and 1930s. Included: Al Capone's hit man; Paul Ricca; Bugs Moran.

Friday, May 2nd, 2014

15: Blackbeard's Treasure

The guys search for Blackbeard's treasure, which is rumored to have been deposited along the Tar River in North Carolina.

Friday, May 9th, 2014

16: Gold Rush

The guys explore mines to look for artifacts that date back to the gold-rush era in the western U.S.

Friday, May 16th, 2014

17: George Washington's Lost Camp

KG and Ringy are on a mission to discover two long-lost 1700s campsites where British General Edward Braddock died and George Washington became a hero. The Diggers are hot on the heels of Braddock's retreat, a legendary march of more than 2,000 soldiers following Braddock and Washington's crushing defeat in 1755 during the French and Indian War. Archaeologists have invited the boys to visit two sites to try to pinpoint exactly where the Army set up camp.

Friday, May 23rd, 2014

18: San Francisco Earthquake

KG and Ringy are in northern California at the site of one of America's worst natural disasters: the great San Francisco earthquake. On the morning of April 18, 1906, the ground began to shake and chaos ensued. When all was said and done, many surrounding towns were reduced to mere skeletons of their former selves. Today, the boys dig deep beneath the modern-day metropolis for historical artifacts that tell the harrowing tale of America's deadliest earthquake.

Friday, May 30th, 2014

19: Kentucky Bourbon

KG and Ringy are in the Bluegrass State of Kentucky, searching for artifacts from two of the oldest bourbon distilleries in the country. First, they visit the Maker's Mark distillery in Loretto, which has been cranking out bourbon since 1805. Next, the guys head over to the Buffalo Trace distillery in Frankfort, located on a massive complex chock-full of historic nectar. Along the way, they're hunting for a lost case of Prohibition era liquor that could be worth a fortune.

Friday, June 6th, 2014

20: Pancho Villa Nectar

KG and Ringy are on the United States-Mexico border, hot on the trail of the notorious revolutionary general Pancho Villa. They're looking for conclusive evidence that a present-day golf course was once the site of a face-off between Villa's men and the famous American Buffalo Soldiers. But before that, the duo heads to Tubac, where the Spanish battled the Apaches at the very first military garrison in Arizona. KG and Ringy's goal: to find a super rare Spanish colonial artifact.
Season 4
Monday, July 20th, 2015

1: Butch Cassidy & the Sundance Kid

Season 4 premiere. KG and Ringy head to Wyoming in search of Butch Cassidy's secret hideout.

Monday, July 20th, 2015

2: Madison's Montpelier

The guys search for artifacts pertaining to president James Madison on his Montpelier estate and at Belle Grove Plantation in Virginia.

Monday, July 27th, 2015

3: Sleepy Hollow

The legend of Sleepy Hollow is investigated in Upstate New York.

Monday, July 27th, 2015

4: The Ludlow Massacre

The guys head to Colorado to check out the site of the 1914 Ludlow Massacre in which miners were fired on by guards during a strike.

Monday, August 3rd, 2015

5: Treasures of the Carrabbean

Today, St. Croix in the U.S. Virgin Islands is a vacationer's dream, but in the 1700s, pirates made it a place no one wanted to visit, and KG and Ringy are on the hunt for their buried treasure.

Monday, August 3rd, 2015

6: Grant's Landing

KG and Ringy are in western Mississippi marching in the footsteps of legendary Union Gen. Ulysses S. Grant.

Monday, August 10th, 2015

7: Band of Brothers

The Diggers have traveled deep into the heart of Dixie, but they're not after Civil War nectar this go-round. They're digging for World War I and World War II artifacts from training camps and airfields in the South. The sites are all but lost to time, and KG and Ringy are fighting to preserve the history of "The Greatest Generation" and maybe find a buried World War I airplane!

Monday, August 10th, 2015

8: The Real McCoy

KG and Ringy are back in eastern Kentucky and West Virginia on the frontlines of one of the most infamous feuds in American history: the Hatfields and the McCoys. The last time the Diggers were here, they made history by locating the McCoy homestead, and now they're back to join a full-fledged archaeology team, hunt for more feud nectar and settle a rivalry of their own.

Monday, August 17th, 2015

9: Battle of Shiloh

Shiloh, Tennessee, is the site of one of the Civil War's bloodiest battles. The Diggers are here searching for artifacts from the bitter surprise attack by Confederate soldiers on Grant's army, waged from the Tennessee River into Mississippi. KG and Ringy are hoping to shed some light on the lives of the brave soldiers who fought here.

Monday, August 17th, 2015

10: America's Deadliest Fire

The Great Chicago Fire of 1871 stunned the nation, but few people know that the deadliest fire in U.S. history actually happened on that same day just 250 miles to the north in Peshtigo, Wisconsin. KG and Ringy are in Peshtigo, where they've been invited to help shed light on the town's forgotten history by collecting artifacts for the victims' descendants and the Peshtigo Fire Museum.

Monday, August 24th, 2015

11: Saratoga

KG and Ringy have exclusive access to three significant sites from the famous Battle of Saratoga. In the fall of 1777, America's Continental Army rallied against a Redcoat attempt to crush them. It was a crucial victory in America's fight for independence from British rule and a turning point of the American Revolution. The Diggers hope to uncover some serious Rev nectar!

Monday, August 24th, 2015

12: Santa Fe Trail

Back in the 1800s, Wild West legends like Billy the Kid, Doc Holliday and Wyatt Earp frequented the towns along the Santa Fe Trail, and so did everyday outlaws, gamblers, and thugs. The Diggers are headed for two spots on the route — one of the violent, original sin cities of the West and a long-lost fort that helped keep the peace. They're in search of a wild piece of New Mexican history.

Monday, August 31st, 2015

13: 12 Years a Slave

KG and Ringy are in Louisiana, on the trail of Solomon Northup, a free black man who was kidnapped in the 1840s and sold into slavery. Solomon chronicled his ordeal in his autobiography, "12 Years a Slave," which was made into an Academy Award-winning movie 160 years later. Precious few artifacts remain from enslaved people, so the boys have teamed up with two of Solomon's descendants to help bring light to this dark time in history.

Monday, August 31st, 2015

14: Captain John Smith's Virginia Nectar

The Diggers head to Virginia's Northern Neck to follow in the footsteps of one of America's first explorers, Captain John Smith. In 1608, one year after settling Jamestown, Smith set out with a small crew on back-to-back expeditions in hopes of mapping the Chesapeake Bay and discovering a route to the Pacific Ocean. Now, KG and Ringy have exclusive access to three sites along Smith's route that could be rife with nectar, including artifacts from the legendary voyages.

Monday, September 7th, 2015

15: Lewis & Clark's Montana Bonanza

KG and Ringy are on the trail of some epic nectar right in their own backyard! They're in Montana following in the footsteps of Lewis and Clark, the legendary explorers who paved the way for westward expansion. If there's any evidence of their expedition left behind, the Diggers are determined to find it. Along the way, they'll also search for Twenty-Eight Mile Station, a lost stagecoach stop that hosted travelers from the headwaters of the Missouri River heading to the Pacific Northwest.

Monday, September 7th, 2015

16: Nazis in MIssissippi

The Diggers are searching for World War II German artifacts in the heart of … Mississippi? Yes, it surprised us, too. But there were hundreds of thousands of German prisoners of war locked up right here in the U.S. In 1943, the US military started bringing German POWs to the United States to relieve the stress of housing them in England and North Africa. KG and Ringy are headed to Camp Clinton, a major POW basecamp established in Mississippi.

Monday, October 19th, 2015

17: Gunslingers

KG and Ringy follow in the footsteps of legendary notorious American gunslingers. The Diggers put their talents to use searching for Billy the Kid's gun, gold-rush artifacts from Wild Bill Hickok and Calamity Jane, treasure hidden by Butch Cassidy and The Sundance Kid and bullets from a Bonnie and Clyde shootout.

Monday, October 19th, 2015

18: Wild West

The Diggers goes to iconic stops in the Wild West to uncover lost nectar from the 1800s