update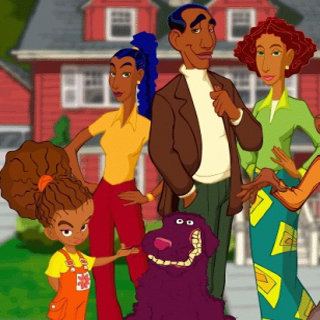 Season 1
Sunday, June 20th, 2004

1: It's a Dad, Dad World

Dr. Bindlebeep's parents, Lester and Louise receive a visit, from Arthur, Norma, and the kids. Since Arthur is his father's son, he goes back to acting like it. Unknown to Dr. Bindlebeep, his father is in very good shape, better than him. He exercises regularly to stay like this. They play touch football, and Lester is injured. Arthur was acting like the son, but roles have switched when his father begins taking over the role of son, from his injury.

Tuesday, June 22nd, 2004

2: Take My Daughter... Please

Dr. Bindlebeep and Norma are awakened in the middle of the night by a bear in their garage. As animal control officers set about removing the bear, they realize their car is gone. Just after reporting the car stolen, the two discover that their daughter Angie is missing from her room. The mystery is solved moments later, when police officers return Angie to the house. It seems that high school student, James, had talked Angie into slipping out and taking the car. The incident prompts, Dr. Bindlebeep and Norma into discussing peer pressure with Angie.

Tuesday, June 29th, 2004

3: Privacy?

Dr. Bindlebeep looks forward to a Saturday alone and some golden ""privacy."" However, all plans are disrupted when the Wrangler comes by to catch a pesky rodent. Elkins, the noisy neighbor, barges in to watch his NASCAR racing. Katherine comes home with her little friend, Molly. Angie and her friends decide to practice singing in the living room. Dr. Bindlebeep isn't too pleased and demands everyone out of his house.

Tuesday, July 6th, 2004

4: The Lyin' King

Dr. Bindlebeep prepares to give a speech about truth in the media that evening and uses his captive family audience at the breakfast table to practice the speech and to preach about truth in general. Of course, Dr. Bindlebeep leaves out the fact that he sneaks donuts, during his morning walks and therefore often lies to Norma. In any event, the family is sent off with a lecture on telling the truth, but Roy apparently doesn't listen. Driven by his desire to see a PG-13 movie, the twelve year-old tells a series of lies that sink him deeper and deeper into deception. While he does manage to see the movie, he realizes the consequences of lying can be far greater, than it might seem.

Tuesday, July 13th, 2004

5: Won't You Be My Neighbor?

Dr. Bindlebeep gives great fatherly advice, about not judging others and giving them a chance. However, when a new neighbor moves next door he just can't seem to hear his own guidance. Dr. Bindlebeep spies on the prospective neighbors and offers general information about the neighborhood.

Tuesday, July 20th, 2004

6: It's Your Birthday

It's Dr. Bindlebeep's birthday and just to make sure he gets something nice, he slips each of the kids a little extra money for his gift. All seems well as the family heads off to the mall to shop for Dr. Bindlebeep's presents. Just as Angie is about to buy her father a very nice fountain pen, to add to his pen collection. James, the most popular guy in high school strolls into the store and says he'll take Angie to a concert that night if she buys the tickets. Angie doesn't have enough money for a nice present and concert tickets. What will she use the money for?

Tuesday, September 21st, 2004

7: Alarming Situation

Arthur Bindlebeep has a new alarm system for his home security, but it keeps on going off. The phone, alarm company, and an electrician can't find anything wrong with it. To solve the problem, Norma Bindlebeep gets the electrician, the phone company worker, and alarm company man to work together to fix the problem and they succeed. In the amusing ending, the dog kept setting off the alarm.

Tuesday, September 28th, 2004

8: Balancing the Books

Norma's boss is selling the book store where she works, so she decides that she wants to buy the book store herself. She has 12 hours to raise enough money to buy the book store. Her entire family donates their money, to help pay for the book store. She doesn't quit raising enough money. The man who is planning on buying it, decides to give her the business, out of the kindness of his heart. She says that Norma has the potential to be a great business women.

Tuesday, October 5th, 2004

9: Dog Day Afternoon

When Norma has an all day meeting, she asks Dr. Bindlebeep to take over her responsibilities. These responsibilities include, feeding the kids breakfast and taking Guinness, the family dog, for a lunchtime walk. Unfortunately for Dr. Bindlebeep, Guinness takes off and disappears. As the family searches for the missing Guinness, they reminisce about all the great times they had with him and realize how they have taken him for granted. Indeed, Guinness is not just a dog. He is a Bindlebeep. Eventually, Guinness returns home to a very warm reception.

Tuesday, October 12th, 2004

10: Am I Still Grounded?

Angie isn't doing well in school, so Dr. Bindlebeep hires a tutor. When Angie doesn't go to the tutor, Angie is grounded. Later, Angie gives Dr. Bindlebeep a perfectly reasonable excuse for not being at the tutor. Arthur feels bad about not trusting Angie and removes the punishment.

Tuesday, November 23rd, 2004

11: Family Table

The episode begins with Arthur and his father taking a jog through the park. Arthur's father reminds him about the family dinners, they would have, that never really turned out as a family dinner. The father decides that they should have a family dinner, again. Arthur makes a proposal with his father that he will bring his family as one to sit at the table and eat dinner, if Arthur wins Also, instead of jogging in the park, they would walk. If Lester won, Arthur would bring him to a sea dinner. Arthur prepares for the meal, and lets his family know about the plans. The family supports their father/husband, by showing up at the dinner, even when they were doing something else.

Wednesday, December 15th, 2004

12: Love Me Due

Valentine's Day is celebrated by the Bindlebeeps, including Arthur, who shops for a special gift to knock Norma off her feet.

Sunday, February 6th, 2005

13: It's a Roy's Life

Roy has a crush on a girl at his school named Gina Antonelle. Arthur and Norma want to know more about Roy and his crush, so they ask Angie to find out more info about it. While he is getting closer to Gina he neglects his other friend. Eventually Roy discovers Gina has a boyfriend, which causes him to feel a little sad.
Season 2
Tuesday, May 17th, 2005

2: Behind Open Doors

Arthur jumps to conclusions when he finds a boy in Angie's room.

Tuesday, May 24th, 2005

3: Truth or Scare

Roy and Arthur can't seem to admit things to each other such as Roy getting a 'D' on his report card and Arthur smashing his bike with the car.

Tuesday, May 31st, 2005

1: The Second Family

Tuesday, June 7th, 2005

4: The New Kid In Town

After a boy sets Angie up Arthur tries to make match makers only to make things worse by Angie thinking none of the guys are attracted to her!

Tuesday, June 14th, 2005

5: A Star Is Flunked

Due to Arthur flunking a star foot ball player he may cause him to miss the big game against arch rival Jefferson!

Tuesday, June 21st, 2005

6: The Other Brother

Norma's lazy brother arrives for a short visit, but he steals Arthur's thunder at every turn.

Sunday, October 23rd, 2005

7: One Flu Over the Bindlebeep Nest

Everyone (except Arthur) in the Bindlebeep family gets the flu.

Sunday, October 30th, 2005

8: Cabin Fever

Norma gets a big inheritance from a relative, but discovers that the money was supposed to go to a charity.

Sunday, November 6th, 2005

9: Home Not So Alone

Dr. Bindlebeep leaves with Norma and lets Angie watch Roy and Katherine.

Sunday, November 6th, 2005

10: The Natura

Katherine performs in a school play and is discovered by a talent agent.

Sunday, November 13th, 2005

11: Pump Down the Volume

Roy is practicing a rap song while he is supposed to be at track practice and Dr. Bindlebeep finds out. Roy reveals that he is making this song for a contest, the winner of which wins concert tickets.

Sunday, November 20th, 2005

12: Loop Dreams

Dr. Bindlebeep's track team comes back in town to organize a rematch with the team they lost to when they were in high school.

Sunday, November 27th, 2005

13: Birds, Bees, and Bindlebeep

Dr. Bindlebeep wants to invite a speaker to talk to his students about sex, but is refused. Norma announces that she's pregnant.