update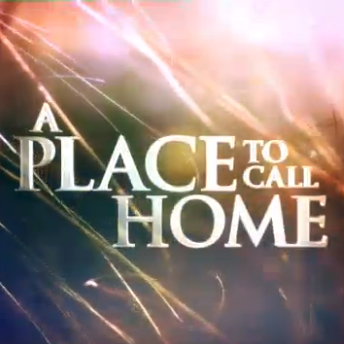 Season 0
Sunday, September 13th, 2015

1: Series 2 Episode10 - Alternate Ending

Olivia tells Andrew they can no longer be friends and reassures James of her love for him. Anna and Gino's honeymoon is tainted when Andrew arrives with a letter revealing the truth about Olivia's child. George informs his family that he is leaving Ash Park, but after consideration, Elizabeth signs the estate over to her son. Regina attempts, albeit unsuccessfully, to become the mistress of the estate. Sarah informs René that she will always love him. Jack proposes to Carolyn. Elizabeth leaves Ash Park, determined to discover who her true self really is. Due to the recommissioning of the series, this episode features the original cliffhanger ending, setting up the third season.

Sunday, September 20th, 2015

2: An Audience With A Place To Call Home

Before the new season sit down with Noni Hazlehurst, Marta Dusseldorp, Brett Climo, and the rest of the cast of A Place To Call Home. Hosted by Simon Burke

Wednesday, September 7th, 2016

3: The Story So Far

Including behind the scenes footage and cast interviews, host Abby Earl presents some of the series most memorable moments and gives you a sneak peek at the new season.

Sunday, August 19th, 2018

4: The Final Chapter

A look behind the scenes of season 6 which is the final season.
Season 1
Sunday, April 28th, 2013

1: The Prodigal Daughter

Returning to Sydney after twenty years in Europe, nurse Sarah Adams becomes entangled in the lives of wealthy Australian pastoralist family, the Blighs.

Sunday, May 5th, 2013

2: The Welcome Mat

Anna is thrown from her horse. Whilst Anna is okay, the horse is not – and Sarah is forced to put the stallion down.

Sunday, May 12th, 2013

3: Truth Will Out

James hides in a lie, blaming the suicide attempt on unrequited love for an unsuitable woman in England.

Sunday, May 19th, 2013

4: The Mona Lisa Smile

Jack and Sarah discover that Bill Gregory, a former army mate of Jack's, has hanged himself in his kitchen.

Sunday, May 26th, 2013

5: Day of Atonement

The holiest day in the Jewish calendar, Yom Kippur, is fast approaching. It's a time for Sarah to reflect on her conduct - to repent her own failings and forgive others for theirs.

Sunday, June 2nd, 2013

6: That's Amore

Anna and Gino's romance continues to blossom prompting him to propose.

Sunday, June 9th, 2013

7: Boom!

Anna asks her Aunt Carolyn for help in procuring contraception for her and Gino.

Sunday, June 16th, 2013

8: Worlds Apart

Elizabeth is rushed to hospital where Jack confirms she has suffered a heart attack. Jack tenderly looks after Elizabeth as she recovers. Heavily sedated and rambling, Elizabeth comes close to revealing a secret of her past. Elizabeth's frail health sees Anna and Gino decide to postpone telling their families about their relationship, but when Carla finds Anna's contraception hidden in her room, she becomes suspicious and confronts Gino.

Sunday, June 23rd, 2013

9: Cane Toad

Sarah and George begin a secret affair and start meeting at the cottage for their romantic trysts. Anna attempts to subtly push her father towards Sarah, hoping that if she can get them together then he will be more open to learning about her relationship with Gino, but she is frustrated by the arrival of her aunt Regina.

Sunday, June 30th, 2013

10: Lest We Forget

On the eve of Remembrance Day, George is asked to host a Japanese trade delegation. Knowing how the community will feel, George asks Jack to come to the reception in the hope that the approval of a former Japanese POW might help deal with any ill feeling, but Elizabeth is concerned about Jack's ability to handle the situation.

Sunday, July 7th, 2013

11: True to Your Heart

Newly discharged from hospital, Elizabeth is unimpressed by the proprietorial way Regina is behaving towards George and asks her to leave. With tension in the house and James's secretly growing feelings for Harry, Olivia and James agree that the best chance for their family lies in the city. After learning about his affair with Sarah, Elizabeth demands George end it, but he refuses. Meanwhile, Anna tells Gino she is expecting.

Sunday, July 14th, 2013

12: New Beginning

George is delighted when Sarah agrees to marry him, but when Elizabeth discovers her threat to disinherit George has backfired, she resolves to take a different approach. Meanwhile, Anna encounters complications with her pregnancy.

Sunday, July 21st, 2013

13: Secret Love

James sees a psychiatrist who agrees to treat his sexuality, but James and Olivia's hopes of a brighter future are challenged when George arrives and confronts his son. Anna is relieved when Gino believes that she miscarried and they decide to tell their families of their intention to marry. Elizabeth's spirits are buoyed by Regina's seizure of Sarah's job application records, knowing they will help Regina dig up the skeletons of Sarah's past in Europe. But a bigger shock is in store for everyone when a dead body floats on the surface of the river near Ash Park. But who is it?
Season 2
Sunday, May 11th, 2014

1: No Secrets, Ever

Jack is not happy with Carolyn for having kept secret that they have a daughter. Sarah and Anna start their trial periods in their new homes.

Sunday, May 18th, 2014

2: I Believe

Following Bert's death and its subsequent cover-up, those involved look for inner peace. Sarah battles her own inner demons aware that Colin's suffering is tenfold.

Sunday, May 25th, 2014

3: A Kiss to Build a Dream On

As Sarah and George are about to host their engagement party, Sarah confides to her Aunt Peg her darkest secret. Elizabeth needs Prudence's help in her vendetta against Sarah.

Sunday, June 1st, 2014

4: What Your Heart Says

Sarah leads the efforts to rescue James, but his ordeal is not over yet after his sexuality becomes known. A disturbing discovery sees Sarah having no choice but to tell George her darkest secret.

Sunday, June 8th, 2014

5: The Ghosts of Christmas Past

After Sarah reveals her shocking secret to George, their relationship is thrownapart. The Christmas soirée causes Jack's intimacy issues to be brought out.

Sunday, June 15th, 2014

6: Auld Lang Syne

Elizabeth arranges a formal party, so that she can show Sarah that she is out of her depth. Carolyn wants Jack to confront his intimacy issues.

Sunday, June 22nd, 2014

7: No Other Love

George and Sarah are now closer than ever but they find their happiness being short-lived after they are faced with Regina's bombshell news.

Sunday, June 22nd, 2014

8: Answer Me, My Love

Sarah arrives in Paris to try to reconnect with her husband and is shocked by what she finds. Elizabeth pushes George to be truthful, but causes more damage to their already fragile relationship. Regina continues to circle George, putting the next stage of her plan into action. Anna finds out the truth about her real father. Olivia proves the depths she is prepared to go to save her marriage.

Sunday, July 6th, 2014

9: I Do, I Do

Sarah returns to Inverness with Rene, but may have underestimated her feelings for George. Olivia finds the burden of deception weighs heavily. Anna and Gino prepare for their wedding day. Rattled by Sarahs return, Regina takes extreme measures to get close to George.

Sunday, July 13th, 2014

10: Unforgettable

In the final episode, Rene suspects he is standing in the way of Sarahs happiness after witnessing a moment of yearning between her and George. The bliss of Anna and Ginos honeymoon is tainted by Andrew and George has an announcement.
Season 3
Sunday, September 27th, 2015

1: The Things We Do for Love

Sarah chooses to stay with George rather than Ren after the shooting. Regina threatens Sarah's future and George's condition endangers Elizabeth's health. Anna and Gino's honeymoon is clouded by the contents of Swanson's letter and Sarah tells Jack a secret.

Sunday, October 4th, 2015

2: L'chaim, to Life

George chooses a new career which suits Regina's plans. Tension at Ash Park increases as Gino's disgust at James' nature becomes obvious. Sarah remembers her shocking past and, after Rene retreats into mental despair, she makes a heartbreaking decision.

Sunday, October 11th, 2015

3: Somewhere Beyond the Sea

Elizabeth's desire to make her life meaningful finds her meeting a charming gentleman. Gino outlines his dream to Anna of becoming a successful wine maker, and a charismatic painter comes to Ash Park and develops a rapport with Olivia. Sarah is in Sydney, on a quest to find a doctor who will terminate her pregnancy, keeps the truth from Aunt Peg

Sunday, October 18th, 2015

4: Too Old to Dream

Olivia is shaken by Lloyd's kiss and Anna realises that Gino's dream means a lot of hard work. Sarah crosses path with a young girl at the abortion clinic, who is later brought to her for help. Elizabeth begins work at Douglas' refuge.

Sunday, October 25th, 2015

5: Living in the Shadow

Douglas' romantic advances cause Elizabeth to withdraw. Carolyn and Regina row over James, and Regina tactically retreats to the Walker Farm. Sarah and Jack have the abortionist arrested and Sarah reunites with Rene.

Sunday, November 1st, 2015

6: In the Heat of the Night

Sarah fights to save her unborn baby as George discovers of her pregnancy. Olivia continues to fall for Lloyds charm but she is determined to end the affair as her guilt intensifies. After an argument with James, Olivia discovers Baby George missing. In Sydney, Douglas visits Elizabeth and puts his heart on the line, declaring he has feelings for her. Rene's health deteriorates as he puts Sarah's life in danger.

Sunday, November 8th, 2015

7: Sins of the Father

Reeling from the revelation that Sarah is pregnant, George questions his political future. Regina hatches a plan to reinstate herself in George's esteem. Jack continues to warn Carolyn regarding Sir Richard's intentions. Elizabeth helps Sarah make a difficult decision. Meanwhile, James is still hiding away in Sydney, and Olivia is trying to maintain a facade on the eve of Baby George's Christening.

Sunday, November 15th, 2015

8: Till Death Do Us Part

As Rene is prepared for surgery, Ash Park prepares for the Christening of Baby George. With James still in Sydney, Olivia locks herself in her room unable to face the thought of going to church without him. Anna discovers the extent of their financial problems as Gino's dreams die with the vines and the distance between them grows further. Regina is determined to keep George and Sarah apart forever.

Sunday, November 22nd, 2015

9: The Mourners' Kadish

Sarah is supported by the community in her grief. With her family in tatters, Elizabeth refuses Douglas' offer of a deeper friendship. As their romantic dream finally shatters, Anna returns to Ash Park. Regina takes extreme measures to further ensnare George.

Sunday, November 29th, 2015

10: The Love Undeniable

Regina sets out to destroy any chance of happiness for George and Sarah. Elizabeth takes a remarkable step towards happiness while Anna questions her relationship with Gino. Carolyn finally confides in Jack just as his career is on the line and James and Olivia reaching breaking point.
Season 4
Sunday, September 11th, 2016

1: A Nagging Doubt

Tensions arise at Ash Park while Sarah's life hangs in the balance and Carolyn's lifes falls apart. But how will George react when he learns of Regina's plot?

Sunday, September 18th, 2016

2: Bad in a Good Way

Regina weaves another tendril around George. James is rattled by Olivia's confession. Jack proves to Carolyn that she's worthy of him.

Sunday, September 25th, 2016

3: When You're Smiling

When Sarah and Roy go to Sydney, she finds more than she bargained for. Can Carolyn admit the truth to Elizabeth? Henry's confession forces James to sort out his true feelings.

Sunday, October 2nd, 2016

4: Home to Roost

Elizabeth seizes the chance to battle Regina. Harry helps Sarah heal some deep emotional scars. George restores order at Ash Park.

Sunday, October 9th, 2016

5: Happy Days Are Here Again

Sarah, Elizabeth and Anna devise a plan to destroy Regina. James shares his feelings with Henry - but will Harry's return spell trouble in paradise? Regina initiates a dangerous new strategy to get rid of Sarah.

Sunday, October 16th, 2016

6: The Trouble with Harry

Elizabeth and Olivia work together to protect James from Harry. Jack and Carolyn are rattled as Sir Richard works his way back into their lives. Gino takes control of his marriage.

Sunday, October 23rd, 2016

7: You're Just in Love

Jack and Carolyn's big day arrives, but has Sir Richard done enough to spoil it for them? Anna makes a huge confession. Gordon is convinced Sarah killed Milly? While Regina tempts Sgt Taylor.

Sunday, October 30th, 2016

8: There'll Be Some Changes Made

Jack and Douglas take matters with Sir Richard into their own hands when the refuge comes under threat. James grapples with his old feelings for Harry. Sarah and Elizabeth support Doris through matters of the heart.

Sunday, November 6th, 2016

9: Where Will The Baby's Dimple Be

Sarah's goes into labour. James supports Olivia as she faces a heartbreaking truth. Elizabeth gets a wonderful surprise. George's poor timing leaves him on shaky ground with Sarah. Roy tries to provide Sarah some comfort amongst the chaos.

Sunday, November 13th, 2016

10: And The Blind Shall See

Elizabeth executes Operation Vanquish Regina. Anna pushes Gino beyond his limit. Sarah's advice helps Olivia find a new direction. James offers Harry a chance to spend time with their own kind. Roy and Sarah discuss his commitment issues.

Sunday, November 20th, 2016

11: Catch the Tiger

While Regina's behaviour spirals, George asks for the family to go about business as usual while he plans a way to keep everyone safe from Regina. James and Henry's relationship hits shaky ground.

Sunday, November 27th, 2016

12: All Good Things

Olivia chooses a new path. Harry finds a new place to call home. Jack and Carolyn stand by their daughter. Sir Richard begins to draw up a blueprint for revenge against the Bligh family.
Season 5
Sunday, October 8th, 2017

1: Own Worst Enemy

Four years later and we pick up the lives of the Bligh family's Anzac Day, 1958. Sarah comes into conflict with the hierarchy at the hospital over the misdiagnosis of an indigenous man, and challenges George over what religion David should be raised in.

Sunday, October 15th, 2017

2: Fallout

Sarah and George continue their difficult conversation about religion. Anna is sabotaging her writing career yet again while dealing with the attentions of her publisher.

Sunday, October 22nd, 2017

3: All That Glitters

Two months have passed. George meets with a rabbi in the city to discuss the process of conversion. Carolyn clocks Jack's reluctance to change but busies herself advocating for Frank's art.

Sunday, October 29th, 2017

4: The Edge of Reason

Regina reveals that Sir Richard is hell bent on ruining the Bligh family. Sarah decides to accompany George to Canberra.

Sunday, November 5th, 2017

5: Do Not Go Gently

Jack and Henry butt heads about informing Douglas of his prognosis. In Canberra, Sarah attends a political function and experiences a post traumatic stress episode.

Sunday, November 12th, 2017

6: Demons of the Dark

Sarah is plunged into a dark place and must confront the demons of her past. Larry is taught a valuable lesson and is redeemed. Anna and Carolyn realise that Regina may deserve their trust.

Sunday, November 19th, 2017

7: The Anatomy of His Passing

One month later, in the midst of the family's grief, George must deal with a rabid Sir Richard keen on finding out George's decision regarding the upcoming federal election.

Sunday, November 26th, 2017

8: Cloud Break

The family convenes and agree to come up with a plan to wrestle control of Ash Park from Sir Richard. Elizabeth receives news of an extraordinary nature. George questions the value of trying to save Ash Park.

Sunday, December 3rd, 2017

9: All That Lies Ahead

Elizabeth's cloud of grief begins to break. Jack is asked to assist in Sir Richard's downfall. Sarah still harbours doubts about Regina's motives for helping the family. Sir Richard pays Elizabeth a visit. His veiled threats send a tremor through the family.

Sunday, December 10th, 2017

10: Death Comes As An End

Two weeks until the federal election and Jack embraces a rigorous campaign schedule. Sir Richard's suspicions of a subterfuge deepen. Elizabeth launches Douglas' veteran's fund to representatives of the Australian-Aboriginal Fellowship. With one deft strike, Sir Richard's destruction of Jack Duncan looks complete. A body is pulled from the river.

Sunday, December 17th, 2017

11: Lie Deep

Frank and Roy discover an inebriated Jack still suffering from Sir Richard's public humiliation of him. Henry and Sarah prepare for an autopsy, and Sarah begins to put the pieces of the puzzle together. Meanwhile, Anna and Henry find comfort in each other.

Sunday, December 24th, 2017

12: In Memoriam

The Bligh family must deal with some deep ethical questions. The family must now make a decision: do they reveal the truth, or do they remain quiet and keep Sir Richard safely out of their lives?
Season 6
Sunday, August 19th, 2018

1: For Better or Worse

Sarah and George's wonderful news signals the beginning of a new era at Ash Park. James' return rattles Henry.

Sunday, August 26th, 2018

2: Salt of the Earth

Sarah supports a heartbroken Roy in the aftermath of Dawn and the baby's death. Stan's harsh attack forces Elizabeth to question her place in the family. Henry's life is changed forever.

Sunday, September 2nd, 2018

3: Darkness and Light

Dawn's funeral brings healing for some, while the consequences of Henry's accident brings soul-searching for others.

Sunday, September 9th, 2018

4: Against the Tide

Will Sarah, George and Jack's investigation into Henry's accident lead to another tragedy?

Sunday, September 16th, 2018

5: Look Not in My Eyes

Olivia faces losing Georgie to his birth mother. Jack's interview with a replacement surgeon brings more than he bargained for. Henry hits rock bottom.

Sunday, September 23rd, 2018

6: Staring Down the Barrel

A near-fatal encounter with Stan brings Sarah's deepest fear to the surface. Elizabeth is challenged by Matthew's brutal assessment of her biggest flaw.

Sunday, September 30th, 2018

7: New Adventures

Sarah finds the strength to face her biggest fear and embrace happiness with George and David.

Sunday, October 7th, 2018

8: Autumn Affairs

Jack and Carolyn's marriage is under threat as Delia hovers dangerously, but can she strike?

Sunday, October 14th, 2018

9: Life Longs for Itself

Sarah challenges Jack to communicate with Carolyn. Anna gives birth, bringing joy to the family but can it also bring healing to her parents? Olivia returns with unexpected news.

Sunday, October 21st, 2018

10: Reaching Home

The 1950s come to an end at Ash Park, bringing with it love, forgiveness and acceptance for the Bligh family.