update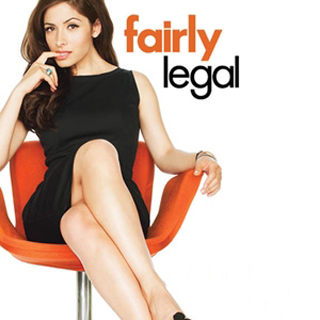 Season 0
not specified

1: Season 1 Gag Reel

not specified

2: Scene Comparisons: 'Pilot'

not specified

3: Deleted Scenes: 'Priceless'

not specified

4: Scene Comparisons: 'Benched'

not specified

5: Deleted Scenes: 'Benched'

not specified

6: Deleted Scenes: 'Coming Home'

not specified

7: Deleted Scenes: 'Ultravinyl'

not specified

8: Season 2 Gag Reel

not specified

9: Deleted Scenes: 'What They Seem'

not specified

10: Deleted Scenes: 'Teenage Wasteland'

not specified

11: Deleted Scenes: 'Kiss Me, Kate'

not specified

12: Deleted Scenes: 'Shattered'

not specified

13: Deleted Scenes: 'Force Majeure'

not specified

14: Deleted Scenes: 'Finale'
Season 1
Thursday, January 20th, 2011

1: Pilot

After the sudden death of her father, San Francisco mediator Kate Reed must work with her stepmother, who's the same age, to keep his firm alive by resolving a dispute between a clothing magnate and his son, who's due to inherit the business, and hiding a dark personal secret which could ruin an innocent boy's life.

Thursday, January 27th, 2011

2: Priceless

Kate mediates a settlement between the State of California and Steve Jenks, a wrongfully convicted man who spent 22 years in prison. As Kate tries to put a price on the years he lost, Steve escapes into a prison of his own making, refusing to deal with the pain of his past -- until, when pushed, he explodes.

Thursday, February 3rd, 2011

3: Benched

Kate's nemesis Judge Nicastro assigns her to mediate a case between a high school football coach and the angry parents who claim his old school methods border on abuse. When the videotaped evidence doesn't make sense to her, Kate unearths the real reason for the coach's controversial actions.

Thursday, February 10th, 2011

4: Bo Me Once

While mediating a dispute between the star of the cooking show "Burnin' with Bo" and the company releasing his barbecue sauce, Kate discovers that Bo's assistant Beth is actually the brains behind the business -- and that Bo's holding her up for a bigger piece of the profits. But none of this matters when someone from Beth's past emerges to claim an even bigger piece for himself.

Thursday, February 17th, 2011

5: The Two Richards

Kate mediates the settlement between an insurance company and a man who was hit by a truck, only to find the real conflict is between the man and his wife, who claims the husband she knew never came back from the accident.

Thursday, February 24th, 2011

6: Believers

The exasperated young inventor of a revolutionary new device, Marcus, threatens to jump to his death when John, his employer and the rights holder to Marcus' invention, asks Kate to mediate his firing. Kate must get Marcus off the ledge, recover the device, which he's stolen, and find a fair resolution for both the disenchanted employee and his former boss.

Thursday, March 3rd, 2011

7: Coming Home

A big client of Reed & Reed's asks Kate to mediate a simple financial matter -- which quickly morphs into a case of identity theft before escalating to an immigration issue where Kate must defend a brave soldier against a rigid Homeland Security prosecutor.

Thursday, March 10th, 2011

8: Ultravinyl

Paul Shelton, lead singer of the 1990s one-hit-wonder band, Ultravinyl, seeks Kate's help to cash in on a lucrative offer for use of their song in a commercial. What seems like a slam dunk stalls when Paul's former bandmates refuse to negotiate, and Paul reveals the real reason he needs Kate's help.

Thursday, March 17th, 2011

9: My Best Friend's Prenup

Kate's best friend Julie comes to Reed & Reed for a standard prenuptial agreement. But her father -- a Tae Kwan Do master -- has deep suspicions of his future son-in-law. Kate investigates, determined to prove him wrong -- but what she uncovers shocks everyone.

Thursday, March 24th, 2011

10: Bridges

One day in the life of Kate: prevent an international incident at the Croatian Embassy and mediate between two litigious brothers before her nemesis, Judge Nicastro, throws her in jail -- all while bracing herself for the possibility of some major personal changes.
Season 2
Friday, March 16th, 2012

1: Satisfaction

Kate returns to work and mediates a case between a corporation and former employee whose granddaughter claims he was exposed to harmful chemicals.

Friday, March 23rd, 2012

2: Start Me Up

Justin asks Kate to negotiate a deal between the FBI and a local hospital. The case seems simple until Kate discovers another patient was bumped from the donor list to accommodate the FBI.

Friday, March 30th, 2012

3: Bait and Switch

Judge Nicastro forces Kate to take a case over an insurance dispute and suggests that Lauren begin dating.

Friday, April 6th, 2012

4: Shine a Light

Kate mediates a dispute over a severance package for an employee fired from an aeronautics company. Lauren and Ben argue over how to handle a settlement offer.

Friday, April 13th, 2012

5: Gimme Shelter

A landlord is unable to pay his mortgage because one of his tenants is a drug dealer, so Kate steps in to mediate the case.

Friday, April 20th, 2012

6: What They Seem

After Justin and the San Francisco Police Department are accused of police brutality, Kate and Ben are forced to represent the victim.

Friday, April 27th, 2012

7: Teenage Wasteland

Justin and Ben argue over a plea bargain while Kate visits her old school.

Friday, May 4th, 2012

8: Ripple of Hope

When Kate enlists Ben's help in turning a prison mediation into a personal crusade, both discover that their romantic feelings for each other are hard to avoid.

Friday, May 11th, 2012

9: Kiss Me, Kate

Judge Nicastro enlists Kate and Ben to mediate a contract dispute. Lauren looks for a painting to hang in the lobby of the firm.

Friday, May 18th, 2012

10: Shattered

Justin and D.A. Davidson oppose Kate and Ben. Meanwhile, Lauren negotiates the purchase of an airline for a client.

Friday, June 1st, 2012

11: Borderline

Kate and Ben settle a dispute in Lake Tahoe; Lauren helps Justin with an impossible case.

Friday, June 8th, 2012

12: Force Majeure

Justin puts his election in jeopardy when he introduces Kate to a Brazilian singer and activist. Elsewhere, Lauren falls for a businessman who may be hiding something

Friday, June 15th, 2012

13: Finale

Kate digs deeper when a news station fires a lesbian couple for fraternizing in the workplace. Also, Kate must choose between Justin and Ben.