update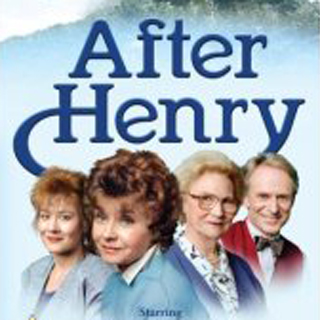 Season 0
not specified

1: A Quiet Christmas
Season 1
Monday, January 4th, 1988

1: The Older Man

Sarah hears from her motherís geriatric gossip network that Clare is secretly meeting an ìolder manî and feels that she has to fi nd out whatís really going on...

Monday, January 11th, 1988

2: Phone Calls

Sarah thinks she has fi nally found the perfect way to stop her mother from snooping in her part of the house. Unfortunately, she hasnít reckoned with Eleanorís deviousness.

Monday, January 18th, 1988

3: The Teapot

Eleanor is undecided about the terms of her will, and, of course, sees this as a wonderful opportunity to play her daughter off against her granddaughter.

Monday, January 25th, 1988

4: Security

A lapse of security forces Sarah to install a burglar alarm, but Eleanor, needless to say; has other ideas as to how their property should be protected.

Monday, February 1st, 1988

5: Romantic Complications

Sarah finds herself caught in the middle as both her daughter and her mother force her to listen to endless confi dences about their love-lives...

Monday, February 8th, 1988

6: The Birthday

A major celebration is approaching for Eleanor, and Sarah has secret plans for making the occasion memorable. But is it actually possible to keep anything secret from her mother?

Monday, December 26th, 1988

7: A Quiet Christmas
Season 2
Monday, December 26th, 1988

1: A Quiet Christmas

Sarah plans a traditional Christmas but finds that Russell isn't interested at all. And Eleanor has her own slightly outdated take on 'traditional'!

Tuesday, January 10th, 1989

2: Intellectual Aspirations

Clare gets into an intellectual challenge with her new boyfriend whom she believes to be terribly brainy. Eleanor decides it's a contest she can't be left out of.

Tuesday, January 17th, 1989

3: Open Secrets

When Sarah is invited out for lunch by a man, she has to make contingency plans to prevent her mother's 'Geriatric Mafia' finding out about it.

Tuesday, January 24th, 1989

4: Memory Games

It's quiz night and Clare and Eleanor are in opposing teams, while Sarah seems to be having problems with the accuracy of her memory.

Tuesday, January 31st, 1989

5: The Cold

Sarah feels lousy, but in her family she's last on the list of casualties allowed to be treated if other people feel ill as well.

Tuesday, February 7th, 1989

6: Wedding Bells

Eleanor wants to have a family wedding because she has heard that Vera Polling is having one, and that, of course, puts the pressure on Sarah and Clare.

Tuesday, February 28th, 1989

7: Lines of Communication

Sarah and Eleanor have fallen out and there seems little chance of a reconciliation. But Clare decides to use one of her old school games to alleviate the problem.

Tuesday, March 7th, 1989

8: Gossip

Sarah is accused of scandal-mongering after inadvertently starting a rumour about the pension counter's sister.

Tuesday, March 14th, 1989

9: Out on a Limb

With Eleanor off to the Bridge Club dinner and dance with Vera Polling, Sarah decides to invite Dr Sam Greenland over for a quiet dinner. But the best laid plans...

Tuesday, March 21st, 1989

10: Upstagers

Sarah, Eleanor and Clare are enlisted by the local amateur dramatic society when it suddenly loses its leading players.

Tuesday, March 28th, 1989

11: Idle Speculation

It's a fight to the finish when Sarah, who wants the hall redecorated in time for her birthday party, and Eleanor, who wants a new dress for the occasion, battle it out when there is only enough money for one or the other.

Tuesday, April 4th, 1989

12: Efficiency

Eleanor is left in charge of the bookshop when Russell and Sarah go off for a special lunch. She initiates an efficiency drive, which goes badly wrong.

Tuesday, April 11th, 1989

13: Going Away

Sarah makes plans to escape to Portugal for two weeks with her glamorous friend, Alison. But Eleanor brings all her emotional blackmailing skills to the fore to scupper the plans.
Season 3
Monday, December 25th, 1989

1: A Week of Sundays

Christmas at home will never be the same without Henry, so Sarah, Eleanor and Clare decide to accept all the invitations they're offered. Anything to get out of the house…

Tuesday, January 23rd, 1990

2: Mr. Right

Clare's love life has been rocky in the past, but at last she has a boyfriend who seems perfect in every way. But is he too perfect for Sarah?

Tuesday, January 30th, 1990

3: Curiosity

Sarah knows her mother answers the phone for her, and also suspects Eleanor reads her mail. Russell decides to catch her out…

Tuesday, February 6th, 1990

4: Home Comforts

For years, Eleanor has said that everyone would be happier if she moved into a home, and now, finally, she goes with Vera Poling to investigate the delights of 'The Sycamores'…

Tuesday, February 13th, 1990

5: Relative Movement

With Clare working away from home, Sarah considers lett ing her fl at. Needless to say, Eleanor has very strong ideas on tenants.

Tuesday, February 20th, 1990

6: The Dinner Party

Sarah asks some friends round for dinner, but finds that Clare is giving a party on the same day.

Tuesday, February 27th, 1990

7: Mr. Fixit

When Clare buys a car, it seems very convenient that she then meets a boy who enjoys repairing cars. But where do his interests really lie?

Tuesday, March 6th, 1990

8: Charity

Sarah, Eleanor and Clare get involved in fundraising for the local hospital, but Sarah sees a way to use this to achieve a nice quiet evening in.

Tuesday, March 13th, 1990

9: The Mysterious Affair at Bygone Books

Eleanor has been reading Agatha Christie and, when a crime occurs at the shop, she's sure she will be at least equal to Poirot in solving it.

Tuesday, March 20th, 1990

10: Party Politics

Eleanor is determined to throw a party and thinks it'll be easy to keep it secret from Sarah.

Tuesday, March 27th, 1990

11: Unforseen Circumstances

Sarah meets a man who uses astrology in his chat-up routine, and then finds that predictions have a nasty habit of coming true…

Tuesday, April 3rd, 1990

12: Family Album

Eleanor has always presented her own version of her past, but will the truth emerge with a visit from cousin Lillian, who knew her as a child?

Tuesday, April 17th, 1990

13: Last Chances

Sarah suddenly finds her uneventful life at a crossroads when she is offered a chance to change it completely. But can she take it...?
Season 4
Monday, July 20th, 1992

1: Dependent Relatives

Eleanor's social life has lost its spark but Sarah is unable to find out why.

Monday, July 27th, 1992

2: Poor Relations

Eleanor plays Lady Bountiful when Vera's young relatives come to visit.

Monday, August 3rd, 1992

3: A Fully Extended Family

When Clare returns from Australia she refuses to talk about her experience out there. It is left to Eleanor to venture at the real reason for her silence.

Monday, August 10th, 1992

4: Yes and No

Clare's confidence is low after her split with Edward and so Sarah suggests she take an assertiveness course to rebuild her shattered morale.

Monday, August 17th, 1992

5: The Married Man

Clare tries to blot out the memory of her broken affair with Edward by taking up with someone totally unsuitable.

Monday, August 24th, 1992

6: The Other Married Man

Having sorted out the problem of Clare seeing a married man, Sarah now finds herself in an alarmingly similar situation. Of course Eleanor jumps to the wrong conclusion.