update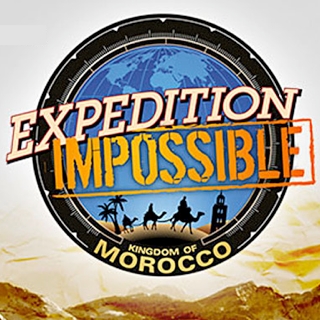 Season 1
Thursday, June 23rd, 2011

1: Sun! Sand! Sahara!

The teams set off across Morocco; one team is eliminated.

Thursday, June 30th, 2011

2: Light My Way!

The teams must tame spirited horses and kayak down a river before facing an enlightening challenge.

Thursday, July 7th, 2011

3: I Don't Know How to Ride This Thing!

The teams face camels and a sandstorm while racing through a river canyon; Lindsey has a close call; Mackenzie breaks down.

Thursday, July 14th, 2011

4: There's Snow in Morocco?

The teams face the High Atlas Mountains; teams Fab 3 and Country Boys battle with altitude and illness.

Thursday, July 21st, 2011

5: A Blind Man's Nightmare

The California Girls struggle to rappel 300 feet down a dangerous waterfall; one member of No Limits wades waist-deep through a treacherous river canyon; the Football Players bare it all to master the Moroccan art of dyeing with henna.

Thursday, July 28th, 2011

6: Leap of Faith

The remaining teams must reveal hidden instructions before a death-defying leap off a cliff; two players zipline down to a river and kayak through dangerous rapids.

Thursday, August 4th, 2011

7: Rock the Kasbah

Contestants prepare for a flight as they rush through a Moroccan market; one team faces a tough challenge, while another deals with an injury.

Thursday, August 11th, 2011

8: Never Give Up

The six remaining teams tackle Lake Bin el Ouidane; an old injury impairs Ike; A.J. and Ryan's relationship hits a low point.

Thursday, August 18th, 2011

9: Come Hell or High Water

The teams encounter white water, sinking boats and dangerous wormholes as they approach the final stage.

Thursday, August 25th, 2011

10: And Then There Were Four

The remaining teams arrive in Marrakech, where one team takes the top prize.