update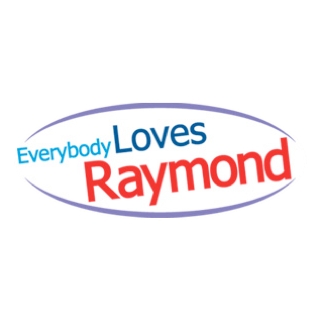 Season 0
not specified

13: Casting The Family

s01 Everybody Loves Raymond Casting The Family

not specified

14: How We Got Here

s01 Everybody Loves Raymond How We Got Here

not specified

15: Late Show with David Letterman

s01 Everybody Loves Raymond Late Show with David Letterman

not specified

16: On The Air

s01 Everybody Loves Raymond On The Air

not specified

17: s02 Deleted Scenes e01e03e05e09e19e21e22e24e25

s02 Deleted Scenes e01e03e05e09e19e21e22e24e25

not specified

18: s03 Deleted Scenes e01e05e09e10e14e15e18e19e20e21e23e25

s03 Deleted Scenes e01e05e09e10e14e15e18e19e20e21e23e25

not specified

19: s04 Deleted Scenes e01e03e04

s04 Deleted Scenes e01e03e04

not specified

20: s04 Deleted Scenes e06e07e09e10

s04 Deleted Scenes e06e07e09e10

not specified

21: s04 Deleted Scenes e16e20

s04 Deleted Scenes e16e20

not specified

22: s04 Deleted Scenes e22e23

s04 Deleted Scenes e22e23

not specified

23: s05 Bloopers

s05 Bloopers

not specified

24: s05 Deleted Scenes e03e04

s05 Deleted Scenes e03e04

not specified

25: s05 Deleted Scenes e06e09

s05 Deleted Scenes e06e09

not specified

26: s05 Deleted Scenes e11e13e15

s05 Deleted Scenes e11e13e15

not specified

27: s05 Deleted Scenes e16e17e18e19

s05 Deleted Scenes e16e17e18e19

not specified

28: s05 Deleted Scenes e23

s05 Deleted Scenes e23

not specified

29: s06 Bloopers

s06 Bloopers

not specified

30: s06 Deleted Scenes e04

s06 Deleted Scenes e04

not specified

31: s06 Deleted Scenes e06e07e08e10

s06 Deleted Scenes e06e07e08e10

not specified

32: s06 Deleted Scenes e11e13

s06 Deleted Scenes e11e13

not specified

33: s06 Deleted Scenes e16e17

s06 Deleted Scenes e16e17

not specified

34: s06 Deleted Scenes e22e23

s06 Deleted Scenes e22e23

not specified

35: s07 Bloopers

s07 Bloopers

not specified

36: s07 Deleted Scenes e01

s07 Deleted Scenes e01

not specified

37: s07 Deleted Scenes e06e10

s07 Deleted Scenes e06e10

not specified

38: s07 Deleted Scenes e13

s07 Deleted Scenes e13

not specified

39: s07 Deleted Scenes e17e20

s07 Deleted Scenes e17e20

not specified

40: s07 Deleted Scenes e21

s07 Deleted Scenes e21

not specified

41: s08 Bloopers

s08 Bloopers

not specified

42: s08 Deleted Scenes e04

s08 Deleted Scenes e04

not specified

43: s08 Deleted Scenes e06e08e09e10

s08 Deleted Scenes e06e08e09e10

not specified

44: s08 Deleted Scenes e14e15

s08 Deleted Scenes e14e15

not specified

45: s08 Deleted Scenes e16e17e18e19e20

s08 Deleted Scenes e16e17e18e19e20

not specified

46: s08 Deleted Scenes e22e23

s08 Deleted Scenes e22e23

not specified

47: s08 The Museum of Television & Radio

s08 The Museum of Television & Radio Presents An Evening with the Writing Staff of Everybody Loves Raymond

not specified

6: Season 03 Deleted Scenes

not specified

48: s09 Bloopers

s09 Bloopers

not specified

7: Season 04 Deleted Scenes

not specified

49: s09 Deleted Scenes e01e02e04

s09 Deleted Scenes e01e02e04

not specified

8: Panel Discussion

Museum of Television & Radio Panel Discussion with Cast and Phil Rosenthal.

not specified

50: s09 Deleted Scenes e05e06e07e08

s09 Deleted Scenes e05e06e07e08

not specified

9: Season 04 Deleted Scenes Cont. 1

not specified

51: s09 Deleted Scenes e09e11

s09 Deleted Scenes e09e11

not specified

10: Season 04 Deleted Scenes Cont. 2

not specified

52: s09 Deleted Scenes e13e14e15e16

s09 Deleted Scenes e13e14e15e16

not specified

11: Season 04 Deleted Scenes Cont. 3

not specified

12: Season 04 Bloopers

not specified

4: Season 2 Bloopers

Bloopers from season 2

not specified

5: Season 3 Bloopers

Bloopers from season 3

Sunday, April 28th, 2002

1: The First Six Years Retrospective (Part 1)

A series of classic clips from the show's first six years interspersed with stories of family life by celebrities.

Sunday, April 28th, 2002

2: The First Six Years Retrospective (Part 2)

A series of classic clips from the show's first six years interspersed with stories of family life by celebrities.

Monday, May 16th, 2005

3: The Last Laugh

A one-hour documentary features behind-the-scenes interviews with the cast and producers, highlights from past seasons, and the drama of the last week of production, including never released footage of the two postponements of the final episode filming.
Season 1
Friday, September 13th, 1996

1: Pilot

Debra is sick and tired of having Raymond's parents and his brother show up unannounced. With her birthday coming up they try not to get his parents and brother to come over.

Friday, September 20th, 1996

2: I Love You

When newlywed friends make a public display of their affection, Debra wonders why reticent Raymond has trouble saying those three little words.

Friday, September 27th, 1996

3: I Wish I Were Gus

It seems "even dead people love Raymond," as reticent Ray learns when he's chosen to deliver the eulogy at his great uncle's funeral. It's an occasion that serves as a reunion for Ray's mother and her feuding sister, Alda.

Friday, October 4th, 1996

4: Standard Deviation

For a criminal-psychology course, Robert issues standard IQ tests to Raymond and Debra, and boy, is Raymond smarting when they get the results. But his feelings change when he discovers that Robert was playing mind games with them by telling each they scored higher than the other.

Friday, October 11th, 1996

5: Look Don't Touch

Nemo's niece, Angelina, takes employment at Nemo's as a waitress. When Angelina catches Ray's eye, he has a lot of explaining to do to his wife Debra, especially when Angelina calls him at home. Ray accidentally leaves his wallet at Nemo's, and Angelina calls him at home to let him know she found it. But, because he feels guilty about his innocent attraction, Ray denies ever knowing her. When the situation is blown out of proportion by the Barone family, Debra decides to visit Nemo's to see what all the fuss is about.

Friday, October 18th, 1996

6: Frank, the Writer

When Frank gets a few anecdotes published in Reader's Digest, he submits his writing samples to Ray's editor, hoping to get his own column in the newspaper. Frank, feeling he has a new lease on life, convinces Ray to submit his story ideas for the column, which he plans to call "I Was Just Thinking." Ray then has to break the news to his father that the editor thinks Frank's writing is the most embarrassing work he's ever read.

Monday, October 28th, 1996

7: Your Place or Mine?

Marie gets fed up with Frank after 40 years of marriage and moves in with Ray and Debra. Ray and Robert enjoy being mothered by Marie, and Debra spends quality time with Frank. Frank discovers salsa.

Friday, November 1st, 1996

8: In-Laws

When Ray's upper class in-laws come for a visit, he begs his parents to be nice to them and accept their differences even though their lifestyles are worlds apart. Ray admits to his parents that he doesn't always see eye-to-eye with Debra's folks but manages to fake it and he'd like his parents to do the same when they all go out and try to have a family dinner. The request, however, proves to be a tall order for Frank and Marie.

Friday, November 8th, 1996

9: Win, Lose, or Draw

Ray gets tired of being treated like a kid at his father's poker game, so he ignores his father's advice and ends up losing all his money. Debra wants Ray to act like a mature adult and ask Frank for his money back, but Ray is too stubborn. Meanwhile, it turns out that Frank was only trying to teach Ray a lesson—that you can always go to your father and he'll make everything okay.

Friday, November 22nd, 1996

10: Turkey or Fish

Although Marie has always cooked the traditional turkey dinner for Thanksgiving, Debra decides it's her turn to prepare the holiday meal, but, not wanting to compete with Marie's turkey, she chooses to serve fish which upsets the apple cart. Marie, feeling threatened when her family thinks Debra's fish idea is perfectly acceptable, decides to bring her own turkey to the dinner party to prove that she's the better cook. Meanwhile, Ray's idea of a traditional holiday at home becomes even more untraditional when the relatives opt not to watch football.

Friday, December 13th, 1996

11: Captain Nemo

When Ray's "free" time goes to coaching his basketball team in preparation for the Pizza League championships, he is reminded by Debra that their kids are growing up fast and he's missing precious time with them. When Robert is forced out as captain of Nemo's basketball team, Ray gets the title and the opportunity to lead his team to victory. Meanwhile, Frank and Marie are upset with Ray for de-throning Robert as captain, and feeling guilty Ray begs Robert to re-join the team.

Friday, December 20th, 1996

12: The Ball

Ray discovers, after many years, that the autographed Mickey Mantle ball he got as a kid from his father isn't authentic. Feeling hurt by the fact that his father was not truthful about the ball, Ray decides he's going to tell Ally the truth about Santa Claus. But when two familiar looking Santas unexpectedly show up at his house to surprise Ally, she's even more confused--about the truth.

Friday, January 3rd, 1997

13: Debra's Sick

When Debra comes down with the flu and is bedridden, inexperienced Raymond must take care of her and the three kids.

Friday, January 17th, 1997

14: Who's Handsome?

Raymond can't face the fact that everybody thinks that his brother Robert is "classically handsome," while he is merely "adorable like a hamster." Robert is reluctant to go on a date because he's insecure about his appearance, so when Debra tells him he's attractive, Ray starts feeling insecure about his own looks. Ray's jealous of his brother's looks when he overhears Debra compliment Robert. So, Ray decides to get a head-to-toe make over to impress Debra, including a fake tan like George Hamilton.

Friday, January 31st, 1997

15: The Car

Debra, already annoyed at getting stuck driving the old car Ray bought from his parents, really gets upset when she discovers that it was his old "make-out-mobile." Debra had been unable to understand why Ray wanted so desperately to buy his parents' old car, until Robert mistakenly blurts out that it's the car in which Ray first "got lucky" as a teen-ager with his girlfriend. Imagining what might have happened in the car during its earlier life, Debra decides not to drive it again.

Friday, February 7th, 1997

16: Diamonds

Ray finds out that the diamond on Debra's engagement ring is a fake, so he steals it from her to get it changed, only to find out after that she already had it changed. She had her grandma's $15,000 diamond put in.

Friday, February 21st, 1997

17: The Game

When Ray and his family play a game of "Scruples" after their cable goes out and they have nothing but time on their hands, they find themselves arguing about honesty. To make matters worse, when Ray complains to the cable company about the disruption in service, he is informed that he has an illegal hookup – courtesy of his dad.

Friday, February 28th, 1997

18: Recovering Pessimist

When Debra tries to change Ray's pessimistic attitude about winning the "Sports Writer of the Year Award," he agrees to change his ways and become more upbeat - - and suffers the downside of being the only optimist in his family. When Ray finally starts feeling good about himself and his recent accomplishments, his family is surprised by the change in his personality and accuses him of being a "bragger with a swelled head."

Monday, March 3rd, 1997

19: The Dog

Ray brings home a stray bulldog that reminds him of the dog he had to give up as a boy due to his allergies, but his brother, Robert, bonds with the animal and the siblings then have to decide who gets to keep him. When the owner of the dog arrives at the Barones' to pick up what turns out to be her prize-winning stud, she discovers that he has been fixed and isn't worth anything to her but that he means everything to Ray and Robert.

Monday, March 10th, 1997

20: Neighbors

Irate neighbors are seriously up in arms over Ray's noisy dad and meddling mom so they demand a powwow at Ray's house, where his parents stumble upon the raucous caucus.

Monday, March 17th, 1997

21: Fascinatin' Debra

A popular radio psychologist comes to the house to interview Debra for a book on the American family. But the doctor finds that the rest of the eccentric Barones are more captivating, leaving "normal" Debra feeling left out because she's not "quirky or funny or interesting."

Monday, April 7th, 1997

22: Why Are We Here?

In this flashback episode, Ray and Debra remember their days in their first apartment. Debra finds out she's having twins, and so they decide they need a house. Ray maps a strategy where they are not close enough for everyday visits from his folks but not far enough for overnight stays. A mustached Robert discovers his wife wants a divorce. Part-time realtor Frank finds Ray and Debra a perfect house across the street from him and Marie. Debra decides living across from her in-laws is a good idea.
Season 2
Monday, September 22nd, 1997

1: Ray's on TV

Ray is devastated when he discovers his family lied to him about his television debut on a sports chat show. When he gets a second chance to appear on the show, his family decides it's time they gave him some pointers on how to correct his awkwardness with certain words. While Ray tries his best to remember his family's advice, his guest appearance turns out to be even more disastrous than the debut.

Monday, September 29th, 1997

2: Father Knows Least

Ray gets to use the "active technique" he and Debra learned in parenting class on his parents when their stubbornness goes too far. Ray doesn't realize how much he's mastered the technique learned in class until he uses his skills first on his parents and then on Ally, both with surprising results.

Monday, October 6th, 1997

3: Brother

At the urging of his parents and Debra, Raymond reluctantly takes Robert for a night out, on the anniversary of his brother's divorce. The brothers begin a newfound bonding experience until Robert wants to get in touch with Ray's feelings.

Monday, October 13th, 1997

4: Mozart

Ray resumes his interest in the piano to teach Ally a lesson about quitting when she refuses to continue with her lessons. But it's Marie who orchestrates an even more valuable lesson when she strikes a sentimental chord from Ray's past.

Monday, October 20th, 1997

5: Golf

Ray's love of the links is in jeopardy after he tricks Debra into letting him play golf, and his guilty conscience translated into a big bogey. Marie gives Debra marital advice, much to Debra's dismay.

Monday, October 27th, 1997

6: Anniversary

At a big surprise party for Frank and Marie's 40th wedding anniversary, Raymond is shocked to learn that his parents were once separated for a year and might have gotten divorced if Frank hadn't returned home to help with Ray's broken arm. After the initial shock wears off, Ray starts to wonder if it's his fault that his parents are still together... and miserable.

Monday, November 3rd, 1997

7: Working Late Again

After Debra reads a newspaper article about people who enjoy being at work more than being at home, she convinces Ray to set up an office in their house.

Monday, November 10th, 1997

8: The Children's Book

Sick of reading Ally the same stories night after night, Debra decides to try her hand at writing a children's book. Feeling great about doing something other than being a mom, she invites Raymond to write the story with her. But Debra sees the other side of her easy-going husband when he turns their little project into an all-out competition - with Ally as the judge.

Monday, November 17th, 1997

9: The Gift

Ray, feeling guilty about only getting his dad a card for his 65th birthday, makes up for it by buying him a fancy and expensive aquarium just like the one he always admired in the Chinese restaurant. At first Frank adores the gift, but after one of the fish dies, he starts to hate it. Ray thinks it must be because the fish's demise reminded his dad of his own mortality - until he finds out the real reason and learns an important lesson about father-son relationships.

Monday, November 24th, 1997

10: High School

Ray makes a startling discovery when he takes Debra to his 20th high school reunion. It turns out that Debra's "one of them" - the cool people who hated him and used to throw him into the girls' bathroom! Depressed about being unmasked as a "nerd," Ray tries to deal with their mixed marriage.

Monday, December 8th, 1997

11: The Letter

When Marie crashes and ruins her Tupperware party, Debra decides that she's had just about enough of her mother-in-law's constant interference. She takes pen to paper and writes a letter to her mother-in-law, telling her to stop intruding into her life. Horrified by the problems that this letter might trigger, Ray does everything in his power to intercept the offending document – but he fails. Surprisingly, the family discovers that honesty really may be the best policy.

Monday, December 15th, 1997

12: All I Want for Christmas

All Ray wants for Christmas is a little loving from his wife and he's willing to try anything and everything to have his holiday wish come true. Ray has tried just about everything to get Debra "in the mood" and his dream comes true when she finally falls victim to his boyish charm on Christmas morning. The problem? At the very moment that he gives her the shivers, his entire family is working their way into the house for Eggs Florentine and gift unwrapping. But where there's a will, there's a way -- and Raymond is determined to get what he wants from Santa this year.

Monday, January 5th, 1998

13: Civil War

Feeling left out when he thinks that his father selectively asked his brother to join a Civil War re-enactment, Ray voluntarily enlists for the Battle of Gettysburg. As the men prepare for Battle, a funny thing happens and Ray is finally able to tell Frank that he wishes they did more together. So, although Frank's on the side of the North and Raymond's on the side of the South, the Barone soldiers are able to put their political differences aside and share much more than a Civil War handshake.

Monday, January 12th, 1998

14: Mia Famiglia

When Ally has to do a school project on genealogy and interview her oldest living relative, Ray helps her track down Frank's long-lost Aunt Sarina, who lives in Italy. But apparently the unmarried Sarina has taken "stop by if you're ever in America" a little too literally and shows up at the front door. Her American family instantly adores her for her way with pizza and old world charm. Ray, as always, thinks it's too good to be true and he's right.

Monday, January 19th, 1998

15: Marie's Meatballs

When Raymond chooses his mother's spaghetti and meatballs over his wife's lemon chicken for dinner, Debra blows a gasket. With good intentions, Ray asks his mom to teach Debra how to make her world-famous dish. Although Marie and Debra have fun in the kitchen, the meatballs lead Marie to believe that it's only her cooking that keeps Ray coming by.

Monday, February 2nd, 1998

16: The Checkbook

When Raymond takes over the family checkbook to prove to Debra how "easy it can be" to balance it, he discovers he is no accountant. After he quickly runs out of money and starts bouncing checks, he tries to hide the truth from Debra and winds up entangled in a mess of lies, two fake checkbooks and a large loan from his brother.

Monday, February 23rd, 1998

17: The Ride-Along

Raymond decides to spend a shift accompanying his brother Robert, a policeman. Initially, spending a shift in the back of Robert's patrol car bores Raymond and he wonders why he even bothered putting on the bullet-proof vest. But his boredom quickly turns to terror during a chance visit to Nemo's restaurant that puts them in the middle of the hold-up. When Robert saves the day by throwing a hot pizza in the burglar's face, Raymond sees for the very first time how courageous his brother really is.

Monday, March 2nd, 1998

18: The Family Bed

Scary monsters in her room send Ally scurrying nightly to the safety of her parents' bed, so sleep-deprived Ray decides it's time to call in an expert -- his mother. But if Debra finds out about his plan, it could be lights out for him.

Monday, March 9th, 1998

19: Good Girls

Debra discovers that her mother-in-law, Marie, likes Robert's girlfriend, Amy, better than she likes her because Amy is a "good girl." When Robert accidentally lets it slip to Marie that Amy is a virgin, Marie is thrilled to pieces. Jealous of the attention Amy is receiving from Marie, Raymond minimizes Debra's premarital activities, leading his mother to believe that Debra was a "good girl" too. When the family discovers why Marie has this sudden "purity" fixation, Robert and Raymond are in for a big surprise.

Monday, April 6th, 1998

20: T-Ball

Debra brings an "unapproved snack" to Ally's T-ball game and Ray doesn't stand up for her – prominently displaying his fear of being disliked. Debra had no idea that pretzels were not on the "approved snack list" in the orientation packet for Ally's team. And, as a mom juggling three children under the age of 7, she doesn't have time to cater – and really doesn't care. But when Raymond won't take her side against the uptight team parents, she loses her cool and points out that he's just afraid of making enemies. But enemies he makes – at the very next game.

Monday, April 20th, 1998

21: Traffic School

Robert proves to be a crashing bore when it comes to teaching traffic school, so he decides to practice his presentation on the family-which drives them crazy. In an attempt to lighten things up, he puts in an assist-officer call to "Traffic Cop Timmy," a puppet dressed as a policeman.

Monday, April 27th, 1998

22: Six Feet Under

When six-foot-tall Raymond discovers that he's shrunk a quarter of an inch, the resultant midlife crisis grows until it stretches into "an end-of-life crisis." So before he gets put six feet under, he decides to make a list of his dreams and goals in life. But when Debra finds him writing his "Things To Do Before I Die" list, she decides to show her husband the proper way to have his crisis. Meanwhile, Marie gets mad at Frank when she discovers that he sold half of their burial plot for a profit.

Monday, May 4th, 1998

23: The Garage Sale

As the entire family prepares for "Honest Frank's Yard of Bargains," Ray is surprised to see Debra unloading their cribs and baby clothing for the sale and even more surprised to hear that she just assumed they were finished having children. As usual, their private business becomes a family matter, and Marie reminds Debra that, "You want to plant your seedlings before...winter comes and everything freezes over." Eventually, their disagreement leads to a sentimental journey down the lane of messy memories past. While collecting the kids' baby clothes and old furniture for a garage saleat his parents' house, Ray gets to thinking about having another child, but that's not something Debra has given much thought to.

Monday, May 11th, 1998

24: The Wedding (1)

After Raymond asks Debra why she ever married him, they take a walk back in time to the very beginning of it all. Raymond is very, very nervous. He's about to propose to his lovely girlfriend Debra and nothing is going right. But when he finally pops the big question, she accepts, the families celebrate and all is well. At least for five minutes. Then the "nervous" turns into "pure fear" when Ray wonders if she really wants to marry him for love or if it's just for the elaborate wedding she's been planning since she was twelve.

Monday, May 18th, 1998

25: The Wedding (2)

While the Barones prepare for a friend's wedding, Ray kiddingly asks Debra, "Why did you marry me?" When she hesitates, he flashes back to the not-so-magical night 10 years before when he popped the big question. Ray gets unexpected, unsolicited and unwelcome help with from his parents, but Debra says yes anyway. That leaves the gloomy groom wondering if she did so because she loves him or because she felt pressured. So Ray decides he's "gotta give her another chance to say no."
Season 3
Monday, September 21st, 1998

1: The Invasion

When Ray's house is tented for termites, he moves his entire family into his parent's house and gives Frank and Marie a taste of their own medicine. Marie's initial excitement that "Raymond has come home!" quickly fades when the world's greatest home intruders start to feel intruded upon. Sensing her in-laws' growing frustration with the disturbance of their daily routine, Debra decides to have a little fun at their expense and "help them" like they always claim to be "helping her" – until she and Ray realize that once again, they just can't win the game.

Monday, September 28th, 1998

2: Driving Frank

After Frank has one accident too many, Debra decides that the kids can't ride with him anymore, which makes Raymond realize that his dad is getting older. Not only did Frank back into Robert's patrol car, but further investigation reveals that his driver's license is expired! Uncomfortable with the fact the he's not a safe driver anymore, Debra decides she doesn't want the kids in his car. But the most uncomfortable part for Ray is thinking about the fact that his parents are really getting older and unsafe driving is only the beginning of the journey.

Monday, October 5th, 1998

3: The Sitter

Debra decides to hire a babysitter so she hires Lisa. Lisa is highly recommended and is very popular with the kids she baby-sits. When Marie finds out that she wasn't asked to baby-sit she feels insulted and Debra feels left out when the kids prefer Lisa to her. So Debra lets Lisa go and asks Marie to baby-sit. Marie however can't handle the energy the kids have and trips over a toy and hurts herself. So Ray tries to get Lisa to come back but she's already found another job at the Parkers.

Monday, October 12th, 1998

4: Getting Even

After embarrassing Debra at an auction she vows to get even with Ray but doesn't tell him when. This drives him crazy and leads him to believe that everything she does is to get even at him.

Monday, October 19th, 1998

5: The Visit

When Debra's mother comes to visit the family for a week, Debra finds herself shocked to discover that she wishes her mom were more like Marie. Debra's highly anticipated week of "quality time" with her mom, Lois, and the family quickly turns into a big disappointment when her mother seems more interested in the Renoir exhibit and her crossword puzzles than in Debra, Ray and the children. When her frustration with Lois' disinterest reaches a boiling point, Debra makes the mistake of blurting out that she wishes her mother were more like Marie. Then she has the unfortunate double trouble of making amends with her mom -- and dealing not only with Marie's glee, but also with her claim that she deserves credit for teaching Debra parenting skills.

Monday, October 26th, 1998

6: Halloween Candy

After Debra suggests that she might be more consistently romantic if she weren't in charge of the birth control, Ray decides to make the drastic move of "cutting the wires." But after a discussion with Robert, and other top "medical experts" he chickens out, but does muster enough bravery to go to the drugstore and buy "the stuff." He even goes crazy and splurges on "the rainbow pack" but the plan for Halloween romance goes awry when Grandpa distributes the "chocolate coins in brightly colored wrappers" that he found to the remaining trick-or-treaters in the neighborhood.

Monday, November 2nd, 1998

7: Moving Out

Feeling pathetic because he lives with his parents, Robert finally musters up the courage to move out on his own. Encouraged by Ray, and much to his parents' horror, Robert packs up his bags, takes his dog and moves into a garage apartment. But the move affects the family more than they anticipated. They feel the absence of their relationship "buffer." As Debra describes it, "He's like.the lead apron at the dentist." Meanwhile, Robert enjoys his newfound freedom, until Raymond comes to visit and points out that the older couple with whom he is living are really carbon copies of their own parents -- from whom he was trying to get away.

Monday, November 9th, 1998

8: The Article

Ray is jealous of Andy who's article is published by "Sports Illustrated". He feels better however when he learns they had rewritten the article.

Monday, November 16th, 1998

9: The Lone Barone

When Robert and Amy break up Raymond is blamed by everyone because of some bad things he told Robert about marriage.

Monday, November 23rd, 1998

10: No Fat

When Marie and Frank get some test results back they find out that they're not as healthy as they thought. So Marie throws out all the unhealthy food and makes Frank go on a diet with her. This doesn't sit well with him and the rest of the family when it comes to Thanksgiving dinner. Instead of the traditional turkey dinner she makes a tofu turkey. So Ray orders a traditional Thanksgiving dinner from a restaurant. Debra thinks that Ray might have hurt his mother's feelings but it's quite the opposite when he catches Marie eating his Thanksgiving dinner in the middle of the night.

Monday, December 7th, 1998

11: The Apartment

Ray feels jealous of Robert when he visits his new apartment and sees that it's filled with beautiful women. Also Frank turns Robert's old room into a lounge.

Monday, December 14th, 1998

12: The Toaster

Ray is overjoyed by the reaction he is getting from friends and family who received a personalized "Barone" toaster from him as a gift – even Debra's pretentious parents are thrilled with it. But, having heard nothing from his parents, Ray confronts Frank and Marie, the two people whose approval matters most, and is amazed beyond belief to hear what they did with the gift – and then what they resort to in order to get it back.

Monday, January 11th, 1999

13: Ping Pong

When Ray finds out that his father let him win a game of ping pong when he was twelve he challenges him to a game. When Ray loses he tells Frank that he let him win. Frank then tells Ray the truth. He didn't let him win, he really did win.

Monday, January 18th, 1999

14: Pants on Fire

Marie starts to favor Robert when Ray admits to having a party 20 years ago. The tables turn however when Robert tells her it was his party not Ray's.

Monday, February 1st, 1999

15: Robert's Date

Robert's entire demeanor changes when he starts clubbing with his patrol partner, Judy, and her friends. When he starts using expressions such as "This is so whack" and "I'm down with it" and showing up in mustard colored suits, Ray and the rest of the family find it hard to believe the extent to which Robert will go to fit in with his new friends.

Monday, February 8th, 1999

16: Frank's Tribute

When Frank wins "Man of the Year" at his lodge Ray and Robert are asked to make a video tribute about Frank. While making the video they realize none of his lodge buddies like him.

Monday, February 15th, 1999

17: Cruising with Marie

Frank fakes an injury so he won't have to go on a cruise with Marie. Ray ends up going and gets mistaken for her lover.

Monday, February 22nd, 1999

18: Ray Home Alone

Debra brings the kids to her parent's house and Ray stays home alone. Ray can't sleep because he's scared so he goes to Robert's but Robert's fine. So Ray goes to his parent's house where he finds Robert scared too. The two reminisce about how Frank used to scare them as children.

Monday, March 1st, 1999

19: Big Shots

Trying to impress Robert when they visit the Baseball Hall of Fame in Cooperstown, Ray uses his "weight" as a sports writer for Newsday to jump to the front of the line to meet the members of the 1969 New York Mets.

Monday, March 15th, 1999

20: Move Over

When Ray confides to Debra that her constant need to cuddle and "be on top of him" when they are sleeping is causing him too many sleepless nights, Debra is more than happy to comply with his request to give him his space in bed. Now, Ray is learning the hard way that you have to be careful what you wish for!

Monday, April 5th, 1999

21: The Getaway

Debra and Ray feel tremendous pressure to show each other a good time on a romantic weekend getaway in Vermont. From the moment they set foot in the quaint bed and breakfast, it's apparent that Debra and Ray are trying a bit too hard for this to be a perfect weekend. Debra agrees to a tour of the Ben and Jerry ice cream factory while Ray suggests they check out a local antique fair. Meanwhile, Marie spies on Robert, who is left to babysit for the kids.

Monday, April 26th, 1999

22: Working Girl

When Debra gets a job Ray isn't too happy because it means he has to help around the house. But she gets fired on first day so Ray goes and gets her job back. Debra isn't happy about this at first but seems okay with it at the end.

Monday, May 3rd, 1999

23: Be Nice

When Ray and Debra realize they're nicer to strangers than to each other they vow to change their ways.

Monday, May 10th, 1999

24: Dancing with Debra

After Ray urges Debra to go swing dancing with Robert to let himself off the hook, he can't believe how infatuated the two become with their new hobby and it's starting to tick him off. Meanwhile, Ray sees a side of Marie that he never fully expected.

Monday, May 17th, 1999

25: Robert Moves Back

When Robert and Amy get caught alone by some of Robert's fellow apartment tenants, they are desperate to find someplace, any place, where they can have some time to themselves. Ray comes to the rescue, at Debra's urging, by allowing Robert to move into their basement for a while. But, when caught again, by someone even more intimidating - Marie - the couple is mortified.

Monday, May 24th, 1999

26: How They Met

Ray and Debra reminisce about their fateful first meeting 15 years before. Memories flood back when Ray and Debra prepare Ally for her first playdate with a little boy. The first time Ray and Debra laid eyes on each other, their first kiss, the first time Marie met her future daughter-in-law and what she thought of her, and the first time Ray sampled Debra's cooking are all revealed.
Season 4
Monday, September 20th, 1999

1: Boob Job

Debra is upset when she sees Ray's giddy reaction to her friend's recently acquired "new and improved" breasts. Anxious to find out whether or not Ray is content with her body as it is or if he would prefer it if she, too, made some minor enhancements to the upper region, Debra decides to conduct a little experiment to determine just how truly satisfied Ray is with her current physique.

Monday, September 27th, 1999

2: The Can Opener

The whole family chooses sides when Ray and Debra fight over a newly acquired can opener.

Monday, October 4th, 1999

3: You Bet

Ray discovers that Frank's newfound interest in him is because he's been betting with the inside information Ray's giving him.

Monday, October 11th, 1999

4: Sex Talk

Ray and Debra are discouraged when they realize that their sex life isn't what it used to be. Ray and Debra shrug it off by assuring each other that it's not an unusual occurrence for older couples to experience since the kids are always underfoot, they're sleep deprived, etc. Trying to make themselves feel better, they approach Frank and Marie about what constitutes a "normal" sex life for an older couple, but are left feeling more inadequate when they discover the bedroom secrets of the elder Barones.

Monday, October 18th, 1999

5: The Will

Upon drafting their wills, Ray and Debra must decide who would make the best guardians for their children. After pondering long and hard over their decision, Ray and Debra choose the two people who they feel would be the best candidates to raise their children – should anything happen to them. But their choice doesn't meet with everyone's approval.

Monday, October 25th, 1999

6: The Sister

Debra is upset when her hippie, free spirit sister decides to become ... a sister. It's a good indication that something is up when Debra's sister, Jennifer, shows up for a visit with rosary beads and prayer cards as gifts for the kids. Unable to share the real reason why she is so upset with Jennifer's decision to become a nun, Debra reacts by accusing her sister of going through yet another phase and not being truly worthy of the calling to the religious life.

Monday, November 8th, 1999

7: Cousin Gerard

When Ray hires his overwhelmingly annoying cousin Gerard to assist him, and Debra points out how alike the two men are, Ray is mortified. The whiny, nasal voice, the need to find something negative to say about everything, the stupid questions ... it's a toss up. You could be speaking about either Ray or Gerard. When Ray confronts his family to refute Debra's findings, he realizes that he's just made a bad situation worse.

Monday, November 15th, 1999

8: Debra's Workout

Ray is bewildered, but not altogether displeased when Debra starts initiating sex on a more than regular basis. He can't believe his luck - and good fortune when as a result of Debra's new behavior it's as if he and she were newlyweds again. Ray is even willing to give up his golf game to satiate Debra's desires. But, never able to leave well enough alone, Ray looks for a reason behind her sudden burst of energy and gets a crushing blow to his ego.

Monday, November 22nd, 1999

9: No Thanks

Inspired by how well the Barones got along at Thanksgiving dinner, Debra is intent on finding a way to improve her relationship with Marie. When Debra spends the whole day cooking with Marie, it's the perfect opportunity to test out her new "shrug it off and let the criticisms roll off your back" attitude that she feels will win Marie over.or will it? Meanwhile, Ray gets roped into having Frank and Robert accompany him to a car show, where he has his own method of getting along with his family.

Monday, November 29th, 1999

10: Left Back

While discussing the possibility of having to hold Michael back for another year of pre-school, Ray is shocked to discover that he too was left back when he was that age. Once Ray learns of his scholastic past, he is convinced that of all the traits a parent could pass on to a child, his legacy is to pass his stupidity on to Michael. Meanwhile, Frank heads over to the school to sweet talk the kindergarten teacher into letting Michael advance with the other kids.

Monday, December 13th, 1999

11: The Christmas Picture

Ray decides to get his parents a family portrait for Christmas and they love the idea, until Debra's parents show up to be in it too.

Monday, January 10th, 2000

12: What's with Robert?

When Amy raises the notion that Robert's reluctance to commit to Amy may be a result of his being gay, Ray doesn't believe it. But, after further thought and closer observation of Robert's keen sense of style and panache for interior design, Ray is not so sure anymore.

Monday, January 17th, 2000

13: Bully on the Bus

Ray and Debra have differing points of view on how best to handle the situation when they learn that Ally has been bullying another child on the school bus. Ray thinks Ally's pushiness and "don't take any crap from anyone" attitude comes from Debra. Meanwhile, Debra thinks if she doesn't instill that independence in Ally, she'll end up being a wuss - just like her dad. But, when push comes to shove and they confront Ally about how to better her behavior, they find themselves questioning their own parenting abilities.

Monday, January 31st, 2000

14: Prodigal Son

Everyone gets on Ray's case because he's doesn't go to Sunday Mass. When Ray starts feeling guilty about the good example Frank is setting by attending church, he commits to becoming a regular parishioner. After all, if Frank can do it, so can he. But, when Ray shows up at the church, he quickly realizes what it is that draws Frank to this house of worship week after week "€" and it isn't the sermon.

Monday, February 7th, 2000

15: Robert's Rodeo

Ray feels tremendous guilt when he cancels plans with Robert, who then gets hurt in the line of duty, when he should have been hanging out with his brother. At first, it's all laughs and snide remarks from Ray when he finds out the cause of Robert's job-related injury. Ray's bedside manner definitely leaves a lot to be desired. But, after some prodding from Debra, Ray decides to show Robert just how much he really cares for him...not an easy task for a Barone.

Monday, February 14th, 2000

16: The Tenth Anniversary

Ray and Debra renew their wedding vows after they find out that Ray accidentally taped over their wedding with the 1991 Super Bowl.

Monday, February 21st, 2000

17: Hackidu

Ray screws up a "Hackidu" trade for his daughter, Ally, by giving away a "Scramisaur" card that ends up being worth a lot of money. Ray thinks he's being the perfect father by taking an interest in Ally's "Hackidu" hobby and advising her on a card swap. But when he inadvertently gives away her favorite card, he has to pay for his mistake – he just didn't realize how much.

Monday, February 28th, 2000

18: Debra Makes Something Good

Debra throws the Barone family into turmoil when she finally creates a dish that everyone likes. Ray can't believe it when he samples Debra's braciole. Even though her past attempts at cooking seemed to have ruined his taste buds, it's simply delicious. But, when Marie gets wind of Debra's cooking prowess, and sees the effect that the braciole has on Ray, Robert and Frank, it's war!

Monday, March 20th, 2000

19: Marie and Frank's New Friends

Ray and Debra's plan of getting Frank and Marie their own friends backfires when instead of going to their house they bring their friends to Ray and Debra's.

Monday, April 17th, 2000

20: Alone Time

Ray finds it hard to understand why Debra needs her "alone time." When Debra realizes that all her time is spent with the kids, Ray and his family, she implores Ray to take the kids out more often so that she can have more time to herself. Of course, this makes Marie think that something must be wrong in their marriage, despite Ray's assurances. However, when Ray spies on Debra to see what she actually does with her "alone time," he is not so sure all is okay.

Monday, May 1st, 2000

21: Someone's Cranky

Still recuperating from his recent run-in with a bull, a cantankerous Robert is driving everyone crazy with his mean-spirited and nasty behavior. When Robert is told by his doctor that he will need two more weeks of convalescing at his parents' home before he can return to living on his own, everyone figures that's the reason for his foul attitude. But Debra gets to the heart of the matter when, playing amateur psychiatrist, she uncovers the real reason behind Robert's cruel conduct.

Monday, May 8th, 2000

22: Bad Moon Rising

Ray's attempts to alleviate Debra's PMS moodiness only make her more irritable. When Ray witnesses Debra's hypersensitive mood and generally annoyed reaction to everything he says and does, he checks the calendar and realizes it's going to be a long couple of days ahead. In his desire to get a "quick fix" for Debra's womanly problems – thus making his life a heck of a lot easier – he turns a bad situation worse by suggesting that a simple pill will help with his wife's insufferable mood swings.

Monday, May 15th, 2000

23: Confronting the Attacker

After losing his nerve on the job during his first day back from medical leave, Robert quits the police force. No one realized how much of an effect the "bull incident" had on Robert's mental state – and his ability to confront fear and the unexpected. Now, back on the job only one day, he finds himself too scared to handle a minor altercation so, rather than face his fears, he decides to change his career to something "safer and more solitary" – telemarketing. However, he rejoins the force after confronting the bull that gored him.

Monday, May 22nd, 2000

24: Robert's Divorce

While out for a family dinner, the Barones spot Robert's ex-wife, which prompts them to reminisce about the demise of his marriage. The family tells Amy the truth about Robert's failed marriage to Joanne, whom Frank not-so-affectionately refers to as "a nutcracker." The surprise sighting also brings back some personally harrowing memories for Robert – although, when Joanne suggests the ex-spouses get together, Robert seems intrigued.
Season 5
Monday, October 2nd, 2000

1: Italy (1)

When Marie surprises the family with the news that she's treating them all to a two-week vacation in Rome. Everybody loves the idea except Raymond. It's virtually impossible not to enjoy oneself in a country as beautiful as Italy, but if anyone can manage it, Raymond can. Not willing to let his sour mood spoil it for the rest of the family, Debra, Frank, Marie, Robert and the kids go on their merry way and soak up the atmosphere, sights, smells and tastes of the city of love and try their best to ignore Ray. Meanwhile, Robert meets the girl of his dreams. She's stunningly beautiful, unbelievably sexy and works in a gelato shop.

Monday, October 2nd, 2000

2: Italy (2)

When Marie surprises the family with the news that she's treating them all to a two-week vacation in Rome, everybody loves the idea – except Raymond. It's virtually impossible not to enjoy oneself in a country as beautiful as Italy; but, if anyone can manage it, Raymond can. Not willing to let his sour mood spoil it for the rest of the family, Debra, Frank, Marie, Robert and the kids go on their merry way and soak up the atmosphere, sights, smells and tastes of the city of love and try their best to ignore Ray. Meanwhile, Robert meets the girl of his dreams – she's stunningly beautiful, unbelievably sexy and works in a gelato shop.

Monday, October 9th, 2000

3: The Wallpaper

Ray finally tells Frank and Marie how he feels about their constant intrusiveness after Marie accidentally drives the car through the front of his house.

Monday, October 16th, 2000

4: Meant to Be

Robert finds himself in the most unlikely position of having to choose one of three women girlfriend Amy, ex-wife Joanne or Italian bombshell Stefania to share the future with him. Robert decides that "honesty is the best policy" when it comes to his relationship with Amy, so he foolishly tells her about his recent reunion with ex-wife Joanne. To make matters worse, when Amy runs to Debra for consolation, Debra mistakenly spills the beans about Robert's recent tryst with Stefania. Suddenly, Robert is not in a position to decide which woman he wants. It's a matter of which one, if any, is going to want him.

Monday, October 23rd, 2000

5: Pet Cemetery

Ray inadvertently commits "petslaughter" on Ally's hamster while Debra and the kids are away for the weekend. When Ray breaks the difficult news to Ally about "Pumpernickel's" untimely demise, Debra insists that they give the beloved pet a proper burial -- complete with eulogies -- to help the youngster get through the grieving process. What Ray at first thought was an utterly ridiculous way to mourn the passing of a family pet, ends up being one of the most emotional experiences of his life.

Monday, October 30th, 2000

6: The Author

The competition for attention between Ray and Robert reaches an all-time high with the brothers ending up in a fight. Ray's dreams of authoring a sports book get squashed when the publishing company takes a pass on it, just as Robert receives the good news that he is being promoted to lieutenant. The Barone family doesn't quite know how to react to this most bizarre of situations in which Ray has failed at something while Robert has succeeded. But worst of all, Ray doesn't know how (or if) he's ever going to get past this.

Monday, November 6th, 2000

7: The Walk to the Door

Ray is mortified when he meets a girl whom he dated 25 years earlier and believes he treated with disrespect. Meeting Elizabeth again, Ray, wracked with guilt because he feels he didn't behave properly on their high school date, is determined to apologize. However, when he finds out the real reason Elizabeth went out with him that night long ago, he regrets ever bringing up the past. Meanwhile, Debra demands that Ray give her an example of something he regrets, but incredibly he can't come up with anything.

Monday, November 13th, 2000

8: Young Girl

Robert starts to date a 22-year old woman and Marie and Debra don't think it's right. They break up when he finds out that she's really only 19 and she finds out that he's really 43.

Monday, November 20th, 2000

9: Fighting In-Laws

While celebrating Thanksgiving, Debra discovers that her seemingly contented parents are really not very happy with each other. When Ray accidentally overhears his in-laws going at it with each other, he relays the news to Debra... who has always believed her parents' relationship to be a lot healthier than Frank and Marie's. But, when things come to a head at the Thanksgiving table, it's apparent that there really isn't that much of a difference between the two older couples – much to Debra's dismay.

Monday, November 27th, 2000

10: The Sneeze

Ray gets sneezed on at the airport and he fears he might have caught something so Debra tries to take care of him but Marie takes over.

Monday, December 11th, 2000

11: Christmas Present

Ray buys Debra an elaborate Christmas gift in the hopes that she will be so impressed, she will let him go on a weekend golf trip with his buddies. Ray believes he has the whole scenario worked out. He thinks by giving Debra a better gift than she is getting him will soon have him teeing off on a new course that he's been dying to play. However, he doesn't figure on the even more extravagant gift that Debra has purchased for him.

Monday, January 8th, 2001

12: What Good Are You?

When Ray doesn't react to Debra's choking everyone makes fun of him so he tries to be more attentive in relative situations.

Monday, January 29th, 2001

13: Super Bowl

Ray gets to go to the Super Bowl and cover it for his newspaper. He brings Gianni but feels bad about not having brought Debra when he sees that all the other reporters brought their wives so he has her flown in and to prove that he wants to spend time with her he rips up the tickets to the Super Bowl.

Monday, February 5th, 2001

14: Ray's Journal

Ray is mortified when he realizes that Marie used to read the personal journal he kept as a teenager. When Marie blurts out an embarrassing incident from Ray's past, he can't figure out how she could have possibly known that information. That is, until he discovers that she must have broken the secret code he used when writing in his journal. And in the process, his mother has learned about his most personal, and perverted, thoughts.

Monday, February 12th, 2001

15: Silent Partners

Ray and Debra discover that they have nothing to talk about except the kids.

Monday, February 19th, 2001

16: Fairies

Ray is upset when he finds out that Debra signed up Michael and Geoffery to play fairies in a school play.

Monday, February 26th, 2001

17: Stefania Arrives

Robert gets a surprise visit from Stefania, the woman with whom he fell head over heels in love when the Barones vacationed in Italy. Robert's excitement over having his beloved, and stunningly gorgeous, Stefania so close quickly gives way to annoyance when he is witness to a few of her idiosyncrasies. After spending some quality time with the Italian beauty, sans gelato and gondolas, Robert has to rethink his feelings for her. Meanwhile, Stefania's father, who has accompanied her to America, has his own change of heart with respect to his feelings for Robert.

Monday, March 19th, 2001

18: Humm Vac

Ray purchases a new state-of-the-art vacuum cleaner from an attractive door to door saleswoman and it ignites a housekeeping war between Marie and Debra. Debra is as taken with the new vacuum as Ray once she witnesses all of the wonderful things it can do. That is, until she learns why the saleswoman showed up at their door in the first place. Determined to prove to Marie that she's is just as good at "keeping house," Debra attempts to use the new vacuum to find some dirt, any dirt, in Marie's home. Of course, the results are disastrous

Monday, April 9th, 2001

19: The Canister

Tempers flare when Marie accuses Debra of not returning a borrowed canister that holds sentimental value and Debra insists that she has already given it back. Debra is then horrified when she discovers that she does indeed still have the canister in her possession. With Ray and Robert's reluctant assistance, she concocts an elaborate scheme to get rid of the evidence, rather than confess to Marie that she was wrong and her mother-in-law was right all along.

Monday, April 23rd, 2001

20: Net Worth

Debra becomes angry when Ray contributes $1,000 to his friends' hair brained scheme to open a go-cart business without first consulting her.

Monday, April 30th, 2001

21: Let's Fix Robert

Marie gathers Robert's ex-girlfriends Amy and Stefania and his female police partner, Judy, together so they can dissect his character in an effort to help her better understand why her eldest son can't commit to a relationship. Unfortunately, Robert unexpectedly drops in and is forced by his mother to listen to his character being assassinated by the women as they discuss his relationship hang-ups in detail and compare notes on his quirky dating behavior, inability to commit to one woman and his flawed personality.

Monday, May 7th, 2001

22: Say Uncle

When Ray realizes that his kids would rather spend time with their Uncle Robert than with him, he decides to do something about the situation. When Robert makes the observation that, as a parent, Ray finds it boring to be around his kids, Debra couldn't agree more. She then suggests that Ray follow Robert's example and to try to have more fun with his children. But, when her own parenting skills are called into question by Marie, Debra quickly changes her tune and rallies behind Ray, insisting that they are both very involved parents.

Monday, May 14th, 2001

23: Separation

Debra gets upset when she finds out that her parents have seperated.

Monday, May 21st, 2001

24: Frank Paints the House

When Ray and Debra find Frank painting their house, they find out that Marie put him up to the job due to his retirement. But, when Frank paints it the color they don't like, Ray fires him. That's when Marie reveals the truth behind Frank's retirement.

Monday, May 21st, 2001

25: Ally's Birth

As Ray escorts Ally to a father-daughter dance, he realizes how grown up and independent his daughter has become. As a result, he begins to recall the day, nine years ago, when the Barone clan welcomed her into the family, but not without incident. In the flashback, expectant parents Ray and Debra are caught by surprise when Debra goes into labor in the back seat of Robert's patrol car, forcing him to be called into action. Meanwhile, Ray and Debra plot to keep a pushy Marie away from the delivery room until after the baby is born, not an easy feat.
Season 6
Monday, September 24th, 2001

1: The Angry Family

The Barones clash even more than usual in the sixth-season opener when they get a child's-eye view of all the bickering that goes on in the family. The fireworks begin when the whole gang attends an open house at first-grader Michael's school, during which the kids all read stories that they've written themselves. Most of the students tell tall tales that are obviously fictional. But then Michael gets up and reads the title to his story, "The Angry Family." The shocked Barones fear the worst---and for good reason---as Michael begins the saga of a clan that is constantly arguing.

Monday, October 1st, 2001

2: No Roll!

When Debra tells Ray that he's too selfish in bed and that she wants a little variety he goes out and buys an adults only board game to spice things up.

Monday, October 8th, 2001

3: Odd Man Out

Frank is so green with envy that he forces Marco to choose either Marie or him as a friend. Meanwhile, Ray sides with Frank because he doesn't approve of a married woman (especially his mother) having a male friend.

Monday, October 15th, 2001

4: Ray's Ring

When Ray gets hit on at the airport after losing his wedding ring on a business trip Debra gets jealous and tries to get back at him by going to the supermarket without her wedding ring but her plan backfires on her when nobody pays attention to her.

Monday, October 22nd, 2001

5: Marie's Sculpture

Ray and Debra are horrified when Marie presents them with an abstract sculpture she made in art class which bears a striking resemblance to a part of the female anatomy. Frank, on the other hand, is totally mesmerized by Marie's creation, though neither he nor Marie have picked up on it's erotic resemblance.

Monday, October 29th, 2001

6: Frank Goes Downstairs

Ray tells Frank that he and Debra fell down the stairs so Frank tries fixing the stairs but ends up in the hospital. Ray feels so guilty that he tells Frank the truth, that he and Debra fell out of bed while having sex.

Monday, November 5th, 2001

7: Jealous Robert

Marie and Debra set up Amy with Gianni to get Robert jealous so he'll want to get back together with Amy but their plan backfires when Amy and Gianni hit it off.

Monday, November 12th, 2001

8: It's Supposed to Be Fun

While the Barones watch their sons play, Ray finds that Geoffery is having trouble getting the hang of the game. As Geoffery skips down the court and does pirouettes at the free throw line, Ray is mortified. He then learns the hard way that his son's lack of ability shouldn't interfere with either of them enjoying the game.

Monday, November 19th, 2001

9: Older Women

It's the first Thanksgiving since Debra's parents have been divorced and Debra is thrilled that both her parents have agreed to have dinner with the Barones. However, she soon learns that Warren is bringing a date. Everyone is horrified except Debra's mother, who thinks it's just great.

Monday, November 26th, 2001

10: Raybert

Robert meets a beautiful woman who is a big fan of Ray Barone's sports column. But when the woman mistakes Robert for Raymond, Robert doesn't set her straight. Now, Robert has to involve Ray in a complicated plot to keep the woman from learning Robert's true identity. Ray warns him that this could blow up in his face, but Robert keeps it up so he can get her to like him instead of Ray. As Ray expected, things go wrong when she shows up at Ray's house and she tells Debra, who she thought was dead, that she and Ray are dating.

Monday, December 10th, 2001

11: The Kicker

While enjoying a college football game, Frank catches a football from a record setting field goal and refuses to give it back to the kicker. When word of this gets back to the local sports community via a talk radio show, he becomes a wanted man among sports fans. The rest of the family devise a way to get the football away from Frank and back to it's rightful owner, but Frank might be too crafty for them.

Monday, December 17th, 2001

12: Season's Greetings

When Marie receives a letter from a relative detailing how wonderful her life is and how well her kids are doing, it drives Marie insane with jealousy. She enlists Debra's help in writing a Barone "family update," but despite efforts to make everyone sound successful, the letter makes them all feel inadequate about what they have done – or not done.

Monday, January 7th, 2002

13: Tissues

When Debra grudgingly agrees to let Ray be more involved in daily decision making, Ray starts grocery shopping for things that he likes, and Debra lets him choose where the family will go for their next vacation. However, these newfound powers quickly become Ray's undoing.

Monday, January 14th, 2002

14: Snow Day

Held captive at Frank and Marie's during a snowstorm, Debra, Ray and Amy actually find themselves having a great time. Then Debra makes a nasty comment to Frank which totally upsets the good mood. This causes Marie to defend Frank and finally reveal her true feelings for Debra.

Monday, January 28th, 2002

15: Cookies

When Ray learns that Troup Leader Peggy and her daughter have targeted his parents house as a spot to make a big sale for themselves during the Frontier Girls' selling competition, it's war. Ray vows to get even with this woman no matter what and to take home the grand prize in the cookie drive.

Monday, February 4th, 2002

16: Lucky Suit

Robert is ecstatic when he is recommended for an FBI job. That is, until it becomes apparent that Marie's intrusive ways may be his undoing. This time, she may have gone too far and Robert may not be able to forgive and forget.

Monday, February 25th, 2002

17: The Skit

Thinking it would be hilarious to show the partygoers a typical day in the life of Frank and Marie, Ray and Debra do a dead-on impersonation of the two that brings down the house at the party. But, when Frank and Marie turn the tables and do a "Ray and Debra" imitation, Ray and Debra don't find it funny at all.

Monday, March 4th, 2002

18: The Breakup Tape

When Debra stumbles across a cassette tape that contains a message from Ray's college girlfriend, she wants to know why he has saved it all of these years. So Ray retaliates by asking Debra to divulge any gifts that she's kept from her former boyfriends – but he's in for quite a shock when he sees the quantity of gifts still in her possession.

Monday, March 18th, 2002

19: Talk to Your Daughter

Armed with research and much preparation, Ray is ready to speak with Ally about the facts of life only to find that Ally's interest has changed from where babies come from to the meaning of life. Totally unprepared for this line of questioning, a baffled Ray gets unsolicited advice from his family on how to answer.

Monday, March 25th, 2002

20: A Vote for Debra

Debra decides to run for school president but Ray isn't sure he can handle the twins by himself during all those meetings so he votes against her. She loses and finds out that he voted against her so they get into an argument but her mouth is quickly shut when she reveals that she denied knowing him because he was embarrassing her.

Sunday, April 28th, 2002

25: The First Six Years

Monday, April 29th, 2002

21: Call Me Mom

Marie gets upset when she sees Ray calling Lois, Debra's mother, mom so Ray tells Debra that maybe she should start calling Marie mom. When Debra calls Marie mom in front of Lois, Lois gets upset because she doesn't think that Debra should be calling Marie mom since she isn't her mother. An argument between Marie and Lois erupts and they decide that perhaps it would be best if Ray and Debra only call their respective mothers mom.

Monday, May 6th, 2002

22: Mother's Day (1)

Debra takes offense when Marie accuses her of being rude and the two wind up fighting and not speaking to each other. When Ray tries to make things better by getting each of the women to apologize to the other, he only achieves in making a bad situation worse. Then, the unthinkable happens (at least to Ray)—Debra decides she likes it when Marie doesn't speak to her and she intends to keep it that way.

Monday, May 13th, 2002

23: The Bigger Person (2)

The feud continues when Ray realizes that he can use the feud to get Debra to do almost anything for him, dragging Frank into doing it with Marie. Things are going as planned, but Robert is sickened by their carelessness. The pressure gets to Robert and he tells both Debra and Marie that Ray and Frank are "exploiting the situation" in order to bring them back together. But, all it creates is more mayhem.

Monday, May 20th, 2002

24: The First Time (3)

After Marie has Frank return an anniversary gift Ray and Debra gave them Ray and Debra reminisce about the first time they slept together. Debra then decides to go apologize to Marie but Marie refuses to accept her apology when she learns that Debra lied to her in front of a priest.
Season 7
Monday, September 23rd, 2002

1: The Cult

Depressed that Marie and Debra can't seem to resolve their differences, Robert decides to join a support group that the family believes is a cult. After taking the feud between Marie and Debra very hard, Robert's cousin Gerard convinces him to attend a "Pathway" meeting – a group seeking the path to inner peace and unlocking one's potential. Although Robert is rejuvenated by his encounter with "Pathway," the family is concerned it's a cult and they convince Ray to go to a meeting to see what Robert's gotten himself into.

Monday, September 23rd, 2002

2: Counseling

After arguing with Ray over his inability to help her with the housework, Debra becomes intrigued when their friends, Linda and Bernie, mention they've been seeing a marriage counselor. Although Ray is completely against the idea, he quickly adopts a cooperative attitude when they meet the therapist, Pamela, who instantly takes a liking to Ray when he claims that he'll do anything to make his marriage work. Frustrated by the session, Debra accuses Ray of acting phony during therapy. Marie intercedes and conducts a mock "therapy" session with them which leads to a breakthrough that leaves even Ray horrified.

Monday, September 30th, 2002

3: Homework

When Ally's teacher, Miss Purcell, overhears Ray commenting about the kids' excessive workload, she invites Raymond to address the curriculum review board and gives him a mountain of material for review and evaluation. But when Raymond still hasn't touched the material the night before the review, and Debra refuses to bail him out, he goes to the one person he knows will help him with his homework... Marie.

Monday, October 7th, 2002

4: Pet the Bunny

As a challenge, Ray writes a eulogy for Frank, who hasn't died yet. In the eulogy, he tells a childhood story about watching his tough dad pet the family bunny, named Hoppy. Unfortunately, Marie reads the paper, who wants a tribute in it. Also, Robert and Frank learn of Ray's sentimental recollection.

Monday, October 14th, 2002

5: Who Am I?

Ray fears something is wrong with him after he comes back from a night out with his friends and tells Debra that he didn't enjoy it. She thinks Ray is finally growing up. But then Ray says he wants to join his Father's lodge.

Monday, October 21st, 2002

6: Robert Needs Money

After deciding to lend Robert $1,000 when he complains he's struggling with finances, Ray and Debra are surprised when Robert uses the money for a vacation to Las Vegas.

Monday, November 4th, 2002

7: The Sigh

Ray moves his things out of his bathroom and into the kids' bathroom so Debra has more space, but he soon regrets it when his dad and Robert start teasing him and tell him that he is no longer the king of his own house, Debra is.

Monday, November 11th, 2002

8: The Annoying Kid

Ray and Debra are excited to have finally met a couple, Neil and Lauren, who are just like them. However, Ray starts having mixed feelings when their annoying 8 year-old son, Spencer, wreaks havoc around the Barone household.

Monday, November 18th, 2002

9: She's the One

Robert think he has finally found "the one" or a girlfriend. The girl is Angela, an international-trade lawyer who seems too good to be true. She's bright, speaks four languages and clearly loves Robert. The girl goes on to endear herself to Debra by complimenting her lemon chicken. While Ray, is also initially smitten with Angela, he see's something disgusting: Angela eats a dead fly out of a napkin. After he tells Robert and Debra, the won't believe him.

Monday, November 25th, 2002

10: Marie's Vision

While Raymond, Robert and Frank don't want to bring up the fact that Marie is having vision trouble, Debra decides to level with her and suggests she visit an eye doctor. When Marie winds up with a pair of specs just in time for the holidays, she winds up putting the family on edge when she starts seeing them for better and for worse! Meanwhile, Robert gets back together with Amy and invites her to a Thanksgiving dinner.

Monday, December 9th, 2002

11: The Thought That Counts

Robert gives Ray a great idea on what to get Debra for Christmas, but he isn't very happy when Ray takes all the credit for it.

Monday, January 6th, 2003

12: Grandpa Steals

Boisterous Frank learns a difficult lesson in humility from his granddaughter, Ally. During a trip to the supermarket with Ray and Ally, Frank starts nibbling on some trail mix, completely ignoring the nearby "no sampling" sign. He's soon confronted by a testy manager, and a heated argument ensues. Watching it all unfold is Ally, who becomes frightened by Frank's ranting. When the trio returns home, Ray speaks to his father about his behavior. While Ray's comments initially fall on deaf ears, Frank later realizes he needs to talk to Ally... but now he's scared because he's never had a real conversation with her.

Monday, January 27th, 2003

13: Somebody Hates Raymond

Raymond's friend Andy tells him that Jerry Musso, a radio talk show host, hates him. While Raymond is in shock over this, Robert enjoys seeing him fall over like this and they fight.

Monday, February 3rd, 2003

14: Just a Formality

The six-year on-again, off-again relationship between Robert (Brad Garrett) and Amy (Monica Horan) is definitely on again in this pivotal episode. So much so, in fact, that "Robert wants to propose to Amy," says executive producer Philip Rosenthal. But there's one formality the hopeful groom-to-be must take care of first: asking Amy's devout churchgoing folks (Fred Willard, Georgia Engel) for their daughter's hand in marriage. To that end, "Robert convinces Ray to accompany him to meet her parents in [Pennsylvania]," says Rosenthal. How they---and possibly Amy---respond determines whether wedding bells will be ringing anytime soon. Peter: Chris Elliott. Frank: Peter Boyle.

Monday, February 10th, 2003

15: The Disciplinarian

Tired of being labeled the "evil witch" around the house, Debra convinces Ray that it's his turn to discipline the kids. While leaving to take Ally to a Frontier Girls meeting, Debra tells Ray that he must force the twins to clean up their room or they can't go out and play. Reluctant at first to spoil their fun, Raymond starts to tire of their devilish antics and winds up going overboard with the boys' punishment. Meanwhile, Frank proclaims himself a model disciplinarian, only to learn that despite his scare tactics, Ray and Robert broke plenty of rules around the house.

Monday, February 17th, 2003

16: Sweet Charity

Ray reluctantly agrees to do some charity work at a hospital after Debra signs him up, but he soon becomes a hit with the patients and starts spending more time there than at home, much to his wife's dismay.

Monday, February 24th, 2003

17: Meeting the Parents

Amy's mom and dad finally meet the Barone Family. Amy's folks show up unexpectedly at their daughter's house on a Sunday morning. They want to talk Amy out of marrying Robert and take her home to Pennsylvania with them. First, they are stunned to see Robert there. Then Frank and Marie arrive. It doesn't take long for the two sets of parents to disliking each other.

Monday, March 10th, 2003

18: The Plan

Yet another bump appears on the rocky road to Robert and Amy's wedding, which was nearly blocked by her disapproving parents. When the bride-to-be (Monica Horan) puts her betrothed (Brad Garrett) in charge of writing the wedding invitation, he seeks input from Ray and Frank. While they can't believe Robert let himself get roped into such a chore, they nevertheless come up with a plan: If Robert makes a mess of the job, it will convince Amy that she should take care of all the wedding plans herself. So the groom drafts an appalling mock invite---complete with the wrong date and names---and waits for Amy's reply...which is worse than he ever expected.

Monday, March 31st, 2003

19: Sleepover at Peggy's

Ray takes Ally over to her friend's house for a sleepover and is mortified when the girl's mother pats his behind after he helps set up a tent for her. Ray finds out that the mother is the same one Ray had a nasty run-in with over some Frontier Girl cookies a year before.

Monday, April 14th, 2003

20: Who's Next

Debra and Ray pick out replacement spouses for each other and jealousy starts. Marie announces that Rose, the elderly lady next door, has passed away. Marie is upset because Rose is the woman she'd chosen for Frank if she hadn't died. Debra thinks it would be fun to fantasize about who should take her place and tells Ray she's selected her friend Linda. But then Ray picks Linda's husband Bernie for Debra.

Monday, April 28th, 2003

21: The Shower

Debra gives a bridal shower for Amy, but her good intentions get sidetracked by Marie's overzealous participation. When Marie attempts to "take over" Amy's wedding shower, Debra gets upset and yells at her, prompting Marie to leave in a huff. Returning to the party festivities, Debra starts drinking a little too much champagne and winds up being too tipsy to drive. When she can't reach Ray on the phone, Debra decides to take a nap in her car with the keys in the ignition and is awakened by a police officer, who arrests her for drunk driving. When her license is suspended, Debra finds herself in a precarious situation when she's forced to rely on Marie for help.

Monday, May 5th, 2003

22: Baggage

Ray and Debra wind up in a two-week standoff over a suitcase. When Robert asks Ray if he can borrow a suitcase sitting on the stairway landing for his honeymoon, Ray explains he and Debra have been locked in an "unspoken" battle of wills since a weekend trip over who is responsible for putting the suitcase away. Although Robert thinks Ray and Debra are insane, Frank and Marie can easily relate and offer their own words of wisdom – with Frank counseling Ray and Marie advising Debra on how to resolve their marital differences.

Monday, May 12th, 2003

23: The Bachelor Party

Ray hosts a lame bachelor party for Robert and is shamed by Debra, Marie and Amy into throwing him another one at the lodge, which is attended by Amy's father and brother.

Monday, May 19th, 2003

25: Robert's Wedding (2)

Robert and Amy exchange vows in a classic Barone family wedding ceremony.

Monday, May 19th, 2003

24: Robert's Wedding (1)

Robert and Amy exchange vows in a classic Barone family wedding ceremony.
Season 8
Monday, September 22nd, 2003

1: Fun with Debra

Debra convinces Ray to let her join him on the golf course after she (once again) realizes that they don't have fun together anymore. Let's just say, it wasn't all fun.

Monday, September 29th, 2003

2: Thank You Notes

Marie instantly tries to get the upper hand in her relationship with her new daughter-in-law when Amy and Robert return from their honeymoon, but Debra steps in, determined to stop Marie's meddling once and for all, which horrifies the guys.

Monday, October 6th, 2003

3: Home from School

When Michael stays home from school for two days in a row, Ray suspects he simply has homework he hasn't finished. While everyone in the family has an explanation for Michael's sudden aversion to school, Ray decides the tough love approach is the way to go—making Michael spend the day without television, games or comics. When Michael is forced to watch Ray work in his downstairs office, the sheer boredom leads him to finally confide why he doesn't want to return to class.

Monday, October 13th, 2003

4: Misery Loves Company

Debra and Ray are annoyed at the over-the-top affection Robert and Amy are expressing towards each other. In fact, Robert feels compelled to give Ray marriage advice (as does Amy to Debra at the newlywed couple's three-month anniversary dinner… a book called "Marriage Is an Amusement Park"), much to his annoyance.

Monday, October 20th, 2003

5: The Contractor

Debra persuades Ray to hire Gianni to do some remodeling in their kitchen, but they both soon regret it due to their friend's laziness. His hiring also upsets Frank, who believes he should be allowed to do any handiwork needed around Ray's house.

Monday, November 3rd, 2003

6: Peter on the Couch

After Amy invites her brother Peter to stay for dinner, he makes himself at home on the couch and never leaves. Meanwhile, Robert overhears a conversation that hits close to home when the Barones and Amy talk about the difficulties of having a 40-year-old man living under the same roof with his mother and father.

Monday, November 10th, 2003

7: Liars

Ray and Debra get caught up in telling lies in order to cover up previous falsehoods after Ray fibs to Marie about why he missed a scheduled time with her. When the lies snowball into an out of control degree, Marie picks up the scent and traces everything back to the initial fib. Marie seems to have won – until Frank reveals a damaging lie of her own.

Monday, November 17th, 2003

8: The Surprise Party

After Debra's mother suggests throwing Debra an "old-fashioned English Tea Party," Ray reluctantly agrees after she promises to do all the work. When Debra realizes Ray is planning something for her birthday, she suggests he change the theme to a Chinese banquet. Unfortunately, Lois has already started planning the tea party and now Ray must find a way to convince her to change her plans.

Monday, November 24th, 2003

9: The Bird

Robert and Amy convince their families to spend Thanksgiving together. When the Barones arrive at the Pennsylvania home of Amy's parents, they find that their differing family traditions encourage lots of lively conversation. If only the MacDougals owned a television set! Things start to come together when the families separate into Pilgrims and Indians for the annual MacDougal Thanksgiving Family Pageant. All is well until a bird flies into the house and Pat McDougal decides to "put it out of it's misery."

Monday, December 15th, 2003

10: Jazz Records

When the kids ruin Ray's dictionary, Frank shares how Ray ruined his prized jazz collection. After trying to make amends for his childhood mistake, Ray discovers that he may not have been the culprit.

Monday, January 5th, 2004

11: Debra at the Lodge

When Debra accepts a position at Frank's lodge to help plan a member recruitment party, Ray begins to resent how much time she is spending away from home.

Monday, January 12th, 2004

12: Slave

After inadvertently leaving the twins home alone, Ray and Debra are impressed with Ally when she steps up and takes care of the twins until they return. Ally asks if she can baby-sit more often, and, in yet another attempt to rid her house of Marie, Debra consents. However, Marie believes Debra is turning her daughter into a slave when she gives Ally additional responsibilities, including cooking and laundry chores.

Monday, February 2nd, 2004

13: Whose Side Are You On?

After realizing that Debra places bets with the kids on his questionable behavior traits, Ray is disgusted that his own children now think he's a "doof." When reflecting upon his own childhood, Ray remembers that Marie used to complain about Frank in front of him all the time – making him think his dad was a loser. Concerned that his own kids will think of him the same way as Frank, Ray contemplates how to get the kids back on his side.

Monday, February 9th, 2004

14: Lateness

Fed up with his wife's constant lateness, Ray leaves Debra at home rather than take her to the ESPY Awards. While Debra seethes over Ray's actions, Marie and Amy get into a heated debate with Frank and Robert when they air their own grievances about their wives' blatant disregard for the time.

Monday, February 16th, 2004

15: Party Dress

Ray and Debra disagree over whether they should purchase an expensive dress for Ally to wear to a friend's formal 13th birthday party. Debra thinks they should, but Ray can't see spending $250 for a dress that will be worn only once. The price tag has Ray seething, especially since the mom he loves to hate, Peggy, is hosting the soiree. Naturally, Marie takes her son's side.

Monday, February 23rd, 2004

16: Security

After Robert takes a second job selling home security systems, he reveals he's been asked to join the security firm full-time and is mulling over retiring from the police force early. While Marie is overjoyed, Amy questions if this is really what Robert wants or if he's only retiring early to make his mother happy. The disagreement about his future leads to a tense birthday party for Robert.

Monday, March 1st, 2004

17: The Ingrate

Debra is hurt when Ray receives an honorary doctorate and thanks everyone except her in his acceptance speech. He claims it was accidental, but Debra is quick to remind him of past snubs that were all too deliberate.

Monday, March 22nd, 2004

18: Crazy Chin

Amy's parents put Robert on the defensive when they point out his strange habit of touching food to his chin before he eats it. When Amy confides in Debra, who tells her that Robert's strange behavior could be psychological, she devises a plan to break him of his chin habit for good.

Monday, April 19th, 2004

19: The Nice Talk

When the MacDougals are invited to spend Easter with the Barones, the families attempt to bond over a 500-piece puzzle. While members of the Barone and MacDougal families get frustrated with the complicated puzzle, Ray and Pat continue working on it until the wee hours of the night while sharing private stories about themselves and their families. But when Debra, Marie, Robert and Peter find out about Ray and Pat's newfound friendship, jealousy ensues.

Monday, May 3rd, 2004

20: Blabbermouths

When Robert informs Ray that Amy filled him in on some juicy gossip about him, Ray decides to get even with Debra by sharing some nasty secrets of his own.

Monday, May 10th, 2004

21: The Model

After the agent tells Robert he has a unique look, he convinces him to pose for head shots with their "in-house" photographer. But when Robert and Ray return for the pictures, they are surprised to find the modeling agency has mysteriously disappeared.

Monday, May 17th, 2004

22: The Mentor

A young man, Sam Gilula, arrives at Frank and Marie's and everyone is surprised when he and Frank fondly embrace. Sam explains Frank had been quite an inspiration to him as a lad, a mentor in fact, much to Ray and Robert's disbelief. Later, Ray and Robert make fun of Frank, wondering how he could have inspired anyone.

Monday, May 24th, 2004

23: Golf for It

Robert and Ray end up with the mother of all guilt trips when they decide not to help Marie with a home project so they can land a prime spot on the golf course. Their overnight wait in the car for a tee time becomes a brawl over their respective roles in their parents' future.
Season 9
Monday, September 20th, 2004

1: The Home

Frank and Marie return from a trip down to a retirement home in New Jersey when they tell the family that they plan on moving there. Everyone, besides Frank and Marie, is overjoyed fro hearing the news. Marie and Frank sell their own house to Robert and Amy for $26,000. On they day of their moving, however, Debra reveals some mixed feelings about their moving and doesn't feel right about it.

Monday, September 27th, 2004

2: Not So Fast

When Ray and Debra visit Fank and Marie's condo, they learn that the owners are going to kick them out. Marie and Frank move out. Robert and Amy are upset, but they let Frank and Marie live with them.

Monday, October 4th, 2004

3: Angry Sex

When Debra and Marie have a big fight, Ray is struck with worry when he thinks Debra's anger will cause her to forget about their sex that night. But, it is the opposite when that anger causes a more intense night with sex. Ray really begins to enjoy it and realizes that the angrier Debra gets at Marie, the better sex they have. When Marie comes over to apologize, Ray makes up a chain of lies to both Marie and Debra so it doesn't ruin his plans.

Monday, October 11th, 2004

4: P.T. & A.

Ray is elected to tell Debra that members of the P.T.A. have problems with the way she dresses.

Monday, October 18th, 2004

5: Ally's F

After Ally comes home with an "F" on her report card, Debra feels she is not paying enough attention. Ray, however, feels it might be the teacher. After a small meeting, Ray goes on how Debra didn't do anything to stick up for Ally and how you should always stick up for your kids. Frank and Marie could relate to Ray's disobediance when he was in high school. But Debra finds out that Ally has a crush on Tommy Sanders, a boy in her class. When Debra confronts the teacher with this, it turns out that the teacher is a mean old bat that doesn't understand the trials kids go through.

Monday, November 15th, 2004

6: Boys' Therapy

The women pressure Ray and Frank to accompany Robert to one of his therapy sessions. Instead, they go out to the track, and then put on an act in front of the wives. However, even though they skip the therapy sessions, the three unwittingly get closer.

Monday, November 22nd, 2004

7: Debra's Parents

Debra invites her divorced parents, Warren and Lois, to the family Thanksgiving. When Ray walks in on the two making love, he and Debra assume that they are getting back together. Later on, Warren and Lois inform Debra otherwise and an unprecedented turn of events shocks everyone.

Monday, November 29th, 2004

8: A Job for Robert

Ray becomes jealous when Marie starts treating Robert better than him. Ray finds out that Marie gave Robert a "gift basket" full of lotions, massage oil, candles, etc. Ray deduces Marie is just manipulating Robert by giving him all this, so it will put him and Amy 'into the mood'. She does this with the intention of eventually having new grandchildren. Robert sees this as wrong, and actually puts him out of the mood with Amy, not able to get Marie out of his head.

Monday, January 3rd, 2005

9: A Date for Peter

Amy's parents ask Ray to give their son, Peter, some tips on dating. Later, Debra throws a cocktail party and invites some single women to meet Peter, but Ray isn't thrilled with the guest list.

Monday, January 17th, 2005

10: Favors

Debra complains to Raymond about leaving things around the house. Later on, when Raymond receives a personal letter from his idol, Muhammad Ali, he remembers what Debra told him, so he puts it away in a drawer. Unfortunately, when Debra later looks for a coupon in the same drawer, she's so put off by how much 'junk' is in there, she indiscriminately dumps most of its contents into the trash - and then dumps the trash into a garbage truck just as it arrives. When Debra realizes her mistake, she goes to Marie, desperate for help. Marie takes the blame, but Debra soon finds out that Marie, as always, has ulterior motives.

Monday, February 7th, 2005

11: The Faux Pas

Ray accidentally insults the twins' new friend and the faux pas quickly spirals out of contral when he repeats it to the boy's dad.

Monday, February 14th, 2005

12: Tasteless Frank

Marie is astounded when Franks puts salt on her homemade lasagna, leading her to believe that she's lost her touch in the kitchen. However, Ray and Robert discover that the problem is Frank, who has lost his sense of taste. They believe it's a side-effect from some potency medication Frank is taking, but Frank doesn't want to give it up, and he doesn't want anyone to know he's taking it, especially Marie.

Monday, April 18th, 2005

13: Sister-in-Law

Ray tells Robert that Amy talks too much after she chats with Ray for over an hour while he tries to watch a basketball game on TV. Of course, Robert tells Amy, which leads to a heated confrontation between "Lady Chatterly" and her insensitive brother-in-law.

Monday, May 2nd, 2005

14: The Power of No

Ray's latest manipulative plan involves constantly turning down Debra in the bedroom.

Monday, May 9th, 2005

15: Pat's Secret

Robert discovers Pat smoking and she pleads for him not to tell. Later, when Amy smells smoke on Robert, she thinks Robert smokes. Frank, Marie, Peter, Hank and Amy all think Robert smokes. Robert gets yelled at, and Pat doesn't tell the truth or back him up. The next day, Robert tells Raymond and Debra about Pat, and the family comes over. There is a bitter argument and then Ray and/or Debra yells out that Pat smokes. She confesses and tells the truth. There is another argument and Peter confesses something, then Hank, then Ray, then Debra. It ends with Frank and Marie telling them that they are weird and that they shouldn't do the stuff they are doing.

Monday, May 16th, 2005

16: Finale

Ray fears getting his adenoids removed, but Debra convinces him to go through with the surgery. At the hospital, while Marie is in the bathroom, the nurse says that Ray isn't waking up from the anesthesia and everyone fears he may die. Fortunately, thirty seconds later, the doctor comes out and says he's just fine. Everyone agrees not to tell Ray or Marie about it; however, Frank ends up telling Marie who rushes over to smother Ray with kisses. Ray finds out about it and begins acting weird as if he thinks he really is going to die. After a couple minutes, he gets out of it. The show closes with the entire family sitting around the table eating and arguing, just like the Barones always have in the past nine years.