update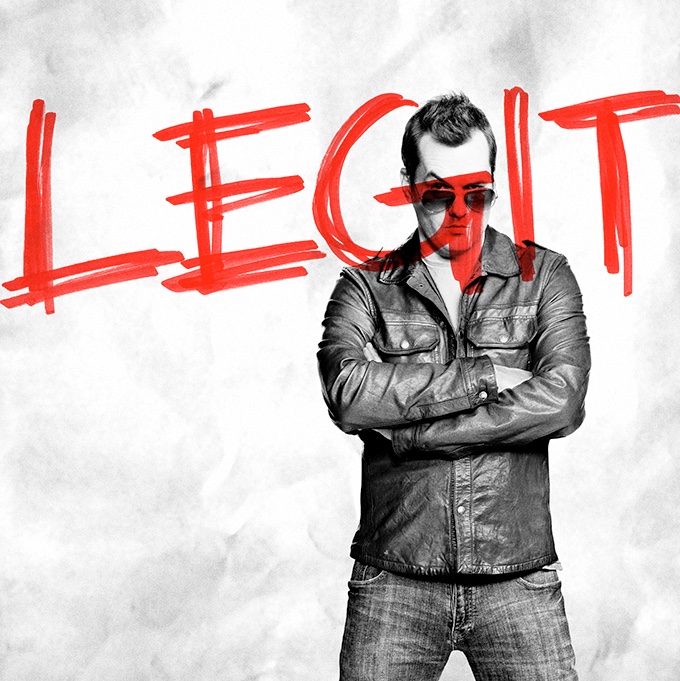 Season 1
Thursday, January 17th, 2013

1: Pilot

Jim Jefferies, taking his first baby steps toward legitimacy and trying to do a good deed, treats his close friend Billy — suffering from advanced stage Muscular Dystrophy and confined to a wheelchair — to a debauchery filled road trip to a whorehouse in Las Vegas.

Thursday, January 24th, 2013

2: Dreams

Jim and Steve decide to break Billy out of his adult care facility to party for one more night but their plan goes awry when they are forced to take Billy's mentally challenged roommate, Rodney, along for the ride.

Thursday, January 31st, 2013

3: Love

Jim and Steve create a fake online dating profile to help Billy meet girls; Steve goes to a bar and tests out Jim's pick-up strategies on a co-worker.

Thursday, February 7th, 2013

4: Anger

In an effort to do something nice for Steve, Jim invites him along to a gig in Omaha — but once they get on the plane Jim gets embroiled in a battle with another passenger about plane etiquette and a middle seat.

Thursday, February 14th, 2013

5: Justice

Jim, Billy, and Steve are attacked in their home by two men who think they are drug dealers. The two men are put on trial as Steve, Jim, and Billy recall the events and testify against them.

Thursday, February 21st, 2013

6: Family

Jim is rejected from a youth-mentoring program. Later, Steve makes an unexpected discovery about his ex-wife.

Thursday, February 28th, 2013

7: Health

After missing out on a role because of his weight, Jim turns to his good friend Andy Dick for some career advice, acting lessons and physical training. Jim ends up ruining the trainer.

Thursday, March 7th, 2013

8: Hoarders

While running an errand with Steve and Billy, Jim discovers Janice has become a hoarder, forcing her husband Walter to live outside. In a misguided intervention, Jim uncovers more family secrets.

Thursday, March 14th, 2013

9: Bag Lady

Jim's house is swarmed by paparazzi after he beds a celebrity. To sneak her out of the house, he talks her into crawling into a suitcase and taking a ride in the trunk of his car.

Thursday, March 21st, 2013

10: Cuckoo's Nest

Jim goes to volunteer at Billy's adult care facility but his attempt goes wrong when Rodney escapes and Jim pisses off disabled patients by hitting on an attractive nurse that they all love.

Thursday, March 28th, 2013

11: Hat Hair

Jim, Steve, Billy and Rodney go to a minor league baseball game. When Jim refuses to remove his hat for a patriotic anthem, a political melee ensues.

Thursday, April 4th, 2013

12: Misunderstood

An actress accuses Jim of attempted rape. Later, Steve's wife and daughter move to Cincinnati.

Thursday, April 11th, 2013

13: Fatherhood

A prostitute claims to be pregnant with Billy's baby in the first-season finale.
Season 2
Wednesday, February 26th, 2014

1: Loveline

Jim is outed as a sex addict on live radio and battles his porn addiction at home.

Wednesday, March 5th, 2014

2: Death

One of Billy's friends with muscular dystrophy dies forcing the realization on the guys that Billy doesn't have much time left. Jim copes by chasing after the dead guy's sister.

Wednesday, March 12th, 2014

3: Racist

Jim realizes the girl of his dreams is a racist and must decide if he can tolerate her bigotry. The rest of the gang heads to a bar and gets into trouble.

Wednesday, March 19th, 2014

4: Reunion

When Jim and Steve attend their high school reunion, they find things aren't quite as they remembered. Billy tags along and poses as an able-bodied alumnus.

Wednesday, March 26th, 2014

5: Checkmate

The van is towed with Billy in it while Walter and Steve go out drinking. Billy's wheelchair is stolen by gang members and Jim and Steve help him get it back.

Wednesday, April 2nd, 2014

6: Rub 'N' Slide

Jim's parents come to visit and the guys' dads take them to a water park - along with hookers they met at a massage parlor.

Wednesday, April 9th, 2014

7: Afghanistan

To escape his parents, Jim goes to Afghanistan to entertain the troops and comes under heavy fire with Steve. Billy is hospitalized with Jim's mom.

Wednesday, April 16th, 2014

8: Homeless

Walter goes missing after walking in on Billy having sex. The boys search for him and discover one of Janice's secrets.

Wednesday, April 23rd, 2014

9: Licked

Jim performs a sexual act to get a female executive in Hollywood to help him land roles.

Wednesday, April 30th, 2014

10: Weekend

Steve's daughter comes to visit from Cincinnati but a revelation about his ex-wife sends Steve into an out of control bender. His absence forces Jim into the unlikely role of surrogate parent for the weekend.

Wednesday, May 7th, 2014

11: Intervention

Janice and Walter stage an intervention to confront Steve's drinking unaware of a coke party Jim has accidentally set in motion in his bedroom.

Wednesday, May 14th, 2014

12: Sober

Jim stops drinking in solidarity with Steve and starts to suffer from panic attacks. Through a misunderstanding, Jim ends up at a married ex-girlfriend's house for a costume party.

Wednesday, May 14th, 2014

13: Honesty

Jim deals with the fall out of being shot by a heckler and considers quitting comedy. Billy goes to a video game tournament.