update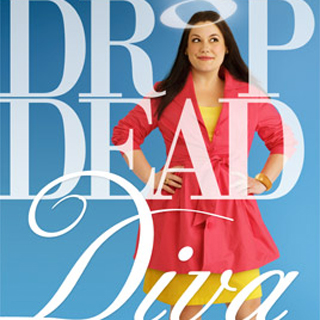 Season 1
Sunday, July 12th, 2009

1: Pilot

When beautiful-but-vapid model wannabe Deb has a fatal car accident, she suddenly finds herself in front of Heaven's gatekeeper, Fred, who declares her a self-centered "zero." Outraged, she attempts to persuade Fred to return her to her shallow existence but is accidentally relegated to the body of the recently deceased Jane Bingum. A brilliant, thoughtful and plus-size attorney with a loyal assistant, Teri, Jane has always lived in the shadow of her more comely colleagues whereas Deb has always relied on her external beauty. Now, by a twist of fate and a bolt of divine intervention, Deb must come to terms with inhabiting Jane's plus-size frame in the ultimate showdown between brains and beauty.

Sunday, July 19th, 2009

2: The 'F' Word

Deb discovers what life is like for plus-sized Jane as she takes on a case defending a cocktail waitress who is fired after she gains 50 lbs. Grayson and Kim represent Chad in a divorce, but the only thing he wants back from his wife is his kidney.

Sunday, July 26th, 2009

3: Do Over

Jane's past catches up with her when a case from the prior year is up for retrial. Jane has difficultly containing her emotions and is thrown in contempt of the court and ends up behind bars. Kim and Grayson sue a shrink who "cured" their client's husband of his multiple personalities, only she got rid of the wrong one.

Sunday, August 2nd, 2009

4: The Chinese Wall

Jane defends her - rather Deb's - mom in a divorce suit when Grayson turns down her mom's request since he is already representing Deb's dad. Deb gets a chance to spend time with her mom Bobbi and starts to learn to let go of her old life. Kim represents a dog owner who sues a pet cloning company for breach of contract as he feels this clone is NOT the same dog as his first dog, who was a Westminster champion.

Sunday, August 9th, 2009

5: Lost and Found

Deb is only 24 but faces Jane's 32nd birthday on the horizon. When she takes on a pro-bono case for a man who was wrongfully incarcerated and freed 10 years later, she realizes she has lost of eight years of her own life. Kim and Grayson must defend a man who created a website for married couples looking to cheat.

Sunday, August 16th, 2009

6: Second Chances

Jane represents a soccer mom who is brought to trial for jumping bail and evading arrest for a crime she committed 20 years prior. Grayson's client, an aging actor, claims the papers falsely ran his obit. When Grayson gets a retraction, the client still isn't happy and Grayson realizes the man needs something more than legal attention.

Sunday, August 23rd, 2009

7: The Magic Bullet

Jane represents a woman whose daughter begins to get sick after following diet guru Jillian Ford's "EZ Thin Plan." Meanwhile Grayson and Teri come to Kim's defense when she gets nailed with a sexual harassment lawsuit by a former assistant.

Sunday, August 30th, 2009

8: Crazy

Deb is faced with attending Jane's high school reunion and finds her work cut out for her when she has to prove a man's sanity when she is hired by an eccentric business man. Kim and Grayson disagree over what to do when a jilted bride-to-be wants to sue her maid of honor after she discovering her fiancé is sleeping with her.

Sunday, September 13th, 2009

9: The Dress

Jane is outraged when she discovers an upscale women's boutique refuses to carry any plus-sized clothing. Despite opposition from Parker, Jane enlists Kim to represent her when she decides to sue them. Parker puts Grayson on a case involving his old friend whose daughter ends up on a Girls Gone Wild video.

Sunday, September 20th, 2009

10: Make Me a Match

Jane decides to help Judge Madeline Stone with her love life and ends up suing the match making service she uses for fraud. Meanwhile Grayson and Kim are on a case with dueling psychic sisters who refuse to share in the family business. Fred also makes an unexpected return.

Sunday, September 27th, 2009

11: What If?

Jane takes on a case where a woman believes she was switched at birth but finds she has her own "mommy issues" when she receives an unexpected visit from Jane's mother. Meanwhile, Kim and Grayson must calm Parker's nerves on a case for one of his closest friends, when they realize Parker hasn't been in the courtroom in a long time.

Sunday, October 4th, 2009

12: Dead Model Walking

Jane is star struck when she gets to save Deb's favorite fashion model from a tumble with the law, but soon discovers her idol is in more trouble than she thought. Grayson and Kim take on a pro-bono case where a woman refuses to sell her house to developers because it holds too many memories of her deceased husband. asn't been in the courtroom in a long time.

Sunday, October 11th, 2009

13: Grayson's Anatomy

Everyone at the firm is up in arms when they anticipate Parker is going to make an announcement of the newest partner. Jane finally makes the decision to move on with her life and forget about Grayson when she learns he has been dreaming about her. Jane also gets an unexpected visit from a man from her past whose sudden appearance throws her for a loop.
Season 2
Sunday, June 6th, 2010

1: Would I Lie?

To take her mind off of being disbarred Jane has a daydream of working with her idol, Paula Abdul, in a food court. Back in reality, Deb has to deal with Ethan, who has shown up on her doorstep saying he's Jane's husband. At Jane's hearing Tony, a fellow lawyer and new flame, is fighting to keep her from being disbarred. But things fall apart when Kim is called to testify against her.

Sunday, June 13th, 2010

2: Back From The Dead

Jane has to help a man attempt to regain custody, while still dealing with amnesia. Kim and Parker assist an author by figuring out whether she can retain control of the fictional character or if Jonathan Martin (pseudonym the character was created in) has control of it. Kim finds out that Fred is her assistant and Grayson asks every one of the office to pause for a moment and remember Deb's birthday

Sunday, June 20th, 2010

3: The Long Road to Napa

Jane's next case gets a little complicated when she discovers that the two clients she's representing are married to the same man. Jane has trouble keeping her personal life separate while representing the two clients, while Tony is representing the client that started all the trouble. Kim gets some very good news while dealing with an adoption case. Stacy decides to invent something called an armvvelope but will it be the next must have item?

Sunday, June 27th, 2010

4: Home Away from Home

Just as Jane and Tony finally move their relationship to the next level, Tony receives some news that affects both their futures. When Teri's cousin faces deportation charges, Jane steps in to help with the case. Parker and Kim get closer outside of the law offices, while Grayson decides to sell the house he shared with Deb.

Sunday, July 11th, 2010

5: Senti-Mental Journey

When Jane's mother is unexpectedly arrested, Jane must represent her in court before Judge Summers and reconnect with the father she has never known in order to help her mom. Meanwhile, things between Parker and Kim heat up, and Grayson gets heavily invested in a case involving a Ponzi scheme. Teri attempts to help Fred with driving and dating.

Sunday, July 18th, 2010

6: Begin Again

Jane & Grayson defend a member of a famous pop duo. Jane & Grayson think it would be a good idea to join forces with the lawyer defending Vanessa (who is the other half of the duo) soon after Grayson and Vanessa to have an affair both inside and outside the courtroom. This causes Jane to become distracted and have difficulty keeping her mind on the trial. Kim and Parker agree to help a bed and breakfast owner deal with a very discouraging review for the inn.

Sunday, July 25th, 2010

7: A Mother's Secret

When Deb's mom Bobbi requests Jane's help in a legal matter, Jane discovers Bobbi had secrets of her own while she takes on a case involving a lab technician who is accused of stealing lab secrets. Meanwhile, Kim and Grayson work on a custody case

Sunday, August 1st, 2010

8: Queen of Mean

Jane meets the 'queen of mean' when she represents designer Ellie Tannen who is trying to stop the publication of a tell-all-book by her former assistant. Jane also decides to get back in the dating game and invites Hank the bailiff to a dinner party. Kim and Grayson represent a transgender woman who is feuding with her in-laws over her partner's property.

Sunday, August 8th, 2010

9: Last Year's Model

Jane brings in an age discrimination case only to have Parker hand it over to Kim. Grayson takes on a real estate case where his clients claim their house is haunted and gets closer to Vanessa. Fred decides to help Stacy with her money woes by hiring her to serve divorce papers.

Sunday, August 15th, 2010

10: Will & Grayson

Jane attends a banquet where she is to be honored for her work with the LAPD; a woman accuses Jane of stealing her husband; Grayson takes on a case that involves Vanessa's ex-fiancé.

Sunday, August 22nd, 2010

11: Good Grief

Jane and Grayson work a case involving a man who dresses as a clown to deal with his wife's death; Parker and Kim represent a dating-show producer being sued by a participant; and Fred makes a decision about his relationship with Stacy.

Sunday, August 29th, 2010

12: Bad Girls

Jane works a case involving cyber bullying; Grayson meets Vanessa's parents; and Kim takes on a divorce case for Parker's former partner and discovers her client has ulterior motives.

Sunday, August 29th, 2010

13: Freeze the Day

Kim works on a case with Claire, who is determined to win at all costs; Stacy lands a commercial, but Fred grows jealous of the man playing her husband; and a case involving cryogenics has Jane and Grayson thinking about Deb.
Season 3
Sunday, June 19th, 2011

1: Hit and Run

While she waits for Grayson to wake up from his coma, Jane takes a case about a pair of celebrities (guest stars Nick Zano and LeAnn Rimes) who were both charged with an accident involving a young girl. The case gets more complicated when they decide they want divorce. Meanwhile, Kim takes a case from one of her former clients who has just got divorced.

Sunday, June 26th, 2011

2: False Alarm

Grayson wants Jane's help for his wedding with Vanessa. Kim's new case revolves around a model who died during surgery. Fred loses his virginity to Stacy.

Sunday, July 10th, 2011

3: Dream Big

Jane represents the mother of a dwarf in a case against a sperm bank as she awaits a post-date phone call from Dr. Bill. Meanwhile, Grayson lands a new client during his bachelor party at a gentleman's club; Stacy's questions about Fred's past spur him to hire a coworker to pretend to be his mother; and Parker tries to get Kim to rejoin the firm.

Sunday, July 17th, 2011

4: The Wedding

Jane is mugged while picking up Grayson's wedding rings and later ends up representing the gunman. Meanwhile, Grayson takes on a case involving a childhood friend of Parker's and his pet camel; and Teri treats Vanessa and Grayson to dance lessons.

Sunday, July 24th, 2011

5: Prom

Jane represents a lesbian couple suing for the right to attend their prom. Elsewhere, Jane learns her relationship with Dr. Kendal is not exclusive; Kim and Grayson take on Hank the bailiff's suit against his mail-order bride; and Stacy is jealous when Fred is offered a commercial gig.

Sunday, July 31st, 2011

6: Closure

Jane works pro bono on a murder case for the DA's office, where she learns that old Jane used to work and had a tryst with the current DA. Elsewhere, Grayson represents Stacy when a mother accuses her of persuading her teen to purchase products via her video blog; and Parker thinks Kim is dating, so he asks Fred to snoop.

Sunday, August 7th, 2011

7: Mother's Day

Jane finds herself with a double dose of mother woes when Jane's mom, Elaine, is arrested for exiting an airplane via the emergency slide after being stuck on a tarmac for six hours...

Sunday, August 14th, 2011

8: He Said, She Said

Jane and Grayson clash when Jane represents a college student who accuses someone from Grayson's alma mater of date rape; and Jenna tricks Kim into assisting in her divorce settlement.

Sunday, August 21st, 2011

9: You Bet Your Life

Jane represents a former sorority-house mother who lost her entire savings at a local casino and wants to prove that the casino is responsible for the loss. Meanwhile, Parker and Kim represent a botanist who cultivated a rare flower and is now fighting her former employer, a museum, for the rights to the plant.

Sunday, August 28th, 2011

10: Toxic

Jane represents an engineer who claims a school is going to be built on toxic soil. But the construction company handling the build is one of the firm's most important clients, and Parker orders Jane to drop the case. Meanwhile, Teri is sued for slander for verbally attacking her high-school nemesis.

Sunday, September 4th, 2011

11: Ah Men

Parker is visited by an old flame, who wants to sue her father's life insurance company after they refuse to pay out his policy.

Sunday, September 18th, 2011

12: Bride-a-Palooza

Jane takes a case of a law student who had his fiancé trampled by other brides on a off the rails bridal gown super-sales.

Sunday, September 25th, 2011

13: Change of Heart

A respected judge requests Jane's help on the case of a man in death row who wants to donate his heart to his ill sister.
Season 4
Sunday, June 3rd, 2012

1: Welcome Back

While Jane and Owen are enjoying their Roman Holiday in Italy, the firm is on shaky ground under Kim's leadership when she discovers they are in financial trouble. Kim reluctantly dispatches Teri to bring Jane home to take on a lucrative murder case while Grayson comes to terms with his new feelings for Jane. Meanwhile, following the devastating news of Grayson and Stacy kissing, Fred moves on with new girlfriend Ally. Stacy turns to famed relationship guru Nikki LePree, for love advice.

Sunday, June 10th, 2012

2: Home

Jane and Grayson team up on a case involving a 16-year-old video game genius; Kim represents her father in an eviction case; the firm's new investor involves himself in Jane's personal life; Stacy and Nikki go into business together.

Sunday, June 17th, 2012

3: Freak Show

Jane takes on a wrongful termination case; Kim and Parker represent Owen's sister in her divorce hearing; Grayson helps Stacy and Nikki with legal matters for their business.

Sunday, June 24th, 2012

4: Winning Ugly

Jane and Kim take on a case suing the producer of a reality show; Parker's son shows up at the firm; Teri agrees to help Stacy; Grayson and Owen compete.

Sunday, July 1st, 2012

5: Happily Ever After

Jane creates an international crisis when she seeks asylum for a young Bhutanese woman who is being forced to marry a prince. Meanwhile, Parker and Kim defend a teacher who is accused of making illicit online videos with his wife.

Sunday, July 8th, 2012

6: Rigged

A faulty oil rig leads to the death of an engineer; Parker's ex-wife fights for sole custody of their son; Jane battles uncertainty about where Owen is and what it means for their upcoming nuptials.

Sunday, July 15th, 2012

7: Crushed

Jane defends a former babysitting charge who is accused of murdering another teen. Meanwhile, Parker tries to woo a potential investor in the firm; and Teri and Stacy discover some news about Owen that leaves Jane devastated.

Sunday, July 22nd, 2012

8: Road Trip

Jane tries to process the news about Owen; Jane and Grayson head to Stanford Law School as guest lecturers for Jane's old teacher; Parker asks Kim to take a case the Gina has brought to the firm; Kim and Teri discover a secret about Gina.

Sunday, August 5th, 2012

9: Ashes to Ashes

Jane and Grayson defend a woman who is addicted to eating her dead husband's ashes; Kim and Parker deal with the aftermath of Gina's actions; Teri tries to get Luke to help her launch her music career.

Sunday, August 12th, 2012

10: Lady Parts

Jane defends Deb's mother when she is sued by a dance student; Grayson and Kim defend the decency of a sculpture.

Sunday, August 19th, 2012

11: Family Matters

Jane represents the mother of a teenage girl who is on life support; Teri and Luke pretend to be Jane and Owen at a wedding menu tasting with a celebrity caterer; Grayson and Kim take a case involving a sperm donor.

Sunday, August 26th, 2012

12: Pick's & Pakes

Jane becomes an Internet sensation when she accidentally gives Nancy Grace a black eye on live television; Stacy's business is in jeopardy.

Sunday, September 9th, 2012

13: Jane's Getting Married

A woman refuses life-saving surgery to remove a tumor because the cancer has suddenly made her brilliant; a songwriter is sued over claims that her lyrics lead fans to attempt murder; Grayson reveals his feelings for Jane on her wedding day; Parker discovers Kim's secret.
Season 5
Sunday, June 23rd, 2013

1: Back from the Dead

Jane frantically searches for Owen, who went missing after seeing her kiss Grayson just before their wedding. Luke tells Jane that "Old Jane" is back on earth and could be in anyone's body, even Owen's. Jane represents a desperate father trying to save his eight-year-old son who's fighting T-cell Lymphoma when his drug treatment is abruptly terminated by a pharmaceutical company. Meanwhile, Kim takes on the case of a woman whose ex-boyfriend posted nude photos of her on website devoted to ex-girlfriend revenge. Luke is reprimanded for mishandling Jane and gets replaced. Finally, Jane gets an unexpected visitor.

Sunday, June 30th, 2013

2: The Real Jane

Jane finds herself working side-by-side with "Old Jane", who's now in the body of a hot model named Brittney. Together they race the clock to defend a former client of "Old Jane's" who's on death row for killing a former classmate. Grayson and Kim take on the case of mild mannered father and mattress salesman, Cyd Pinar, who believes he is wrongfully terminated for dressing like a drag queen. Kim struggles with Parker's absence.

Sunday, July 7th, 2013

3: Surrogates

Jane struggles to keep her personal feelings aside while representing a jilted bride who's suing the former groom for damages. Kim and Grayson represent a surrogate mother looking for the missing parents of the child she is about to deliver. Stacy gets discouraged when she seeks advice from business mogul Barbara Corcoran about The Pakery. Jane and Stacy have a new houseguest when Paul crashes at their apartment. Kim announces the new partner at the firm, shocking Jane and Grayson.

Sunday, July 14th, 2013

4: Cheaters

In an attempt to be professional, Jane and Owen partner on a case of a teenage boy who has been accused of cheating on the SATs. Meanwhile, Kim and Grayson defend the owner of a dog that is accused of impregnating a prized pooch that lives next door. Jane enlists Paul to spy on Stacy when she begins acting strangely.

Sunday, July 21st, 2013

5: Secret Lives

Jane tries to impress both Owen and the owners of major baseball team by representing their star player when he's accused of murder. Meanwhile, Kim helps a friend fight for her alimony. Owen's new assistant, Nicole, helps Grayson mend his broken heart and Teri advises Stacy on what to look for in a sperm donor.

Sunday, July 28th, 2013

6: Fool for Love

Jane attempts to reconcile with Owen while they work together representing a professor who's been arrested for smuggling drugs. Kim goes up against Grayson's ex-fiancé Vanessa in a case where Kim represents a woman fighting for rights to a very successful video game she created with her recently deceased boyfriend. Stacy invites a handful of her exes to a "donor party" where she tries to assess who might be the best sperm donor.

Sunday, August 4th, 2013

7: Missed Congeniality

Jane and Grayson represent pageant contestant, Donna, when she's stripped of her crown after claiming the Miss Universal Globe competition has been rigged. As Kim's due date approaches, she represents her formerly estranged father, Larry, when he loses his job coaching a little league team. Stacy continues her crusade to convince Jane that Owen would be her ideal sperm donor. Grayson and Nicole struggle to define their relationship.

Sunday, August 11th, 2013

8: 50 Shades of Grayson

Following a long night at a bachelorette party, Jane ends up at the U.S./Mexico border to defend the bride's fiancé, whose bachelor party went south of the border. Jane must get the groom back into the U.S. in time for the wedding. Kim represents a housewife who claims that her online erotic novel has been plagiarized by a major publisher. Meanwhile, a mysterious man appears at the firm, yet his motives remain unclear to the lawyers of Harrison & Parker. Owen struggles with his new role as Stacy's sperm donor.

Sunday, October 6th, 2013

9: Trust Me

Jane defends a troubled socialite and through a series of unfortunate legal turns puts the future of the firm in jeopardy. Meanwhile, Grayson represents a man who was thrown off of a commercial flight for claiming to be a vampire; and Owen shares some tough news with Stacy.

Sunday, October 13th, 2013

10: The Kiss

Jane represents a woman in a personal injury lawsuit that occurred during a wife-swap exercise while in couples' therapy. A man who incorporated himself hires Grayson and Owen when his shareholders prevent him from marrying the woman he loves. Paul sets Jane up on a blind date in hopes of sparking a new romance. Stacy and Owen question their new feelings towards one another.

Sunday, October 20th, 2013

11: One Shot

Jane defends a woman who has to go into witness protection after she's caught in the middle of a drug bust. Owen represents a teen-star whose reputation is put at risk after a risqué photo is taken of her. Grayson represents a man who hires him to draft an unusual "Love Contract" between him and his new wife.

Sunday, October 27th, 2013

12: Guess Who's Coming

Jane represents Deb's mother, Bobbi Dobkins, in a scandalous case involving sex solicitation. Owen sends Grayson on a field trip to Wyoming where he has to try a California client's case under Wyoming law. Nicole and Grayson's relationship takes a turn. When Stacy suffers an awkward humiliation at yoga class, a chivalrous Owen comes to her rescue.

Sunday, November 3rd, 2013

13: Jane's Secret Revealed

Jane offers to represent an Amish farmer in a life or death legal case against a big oil company. Grayson helps a dominatrix try to collect a debt from one of her clients. When Grayson and Jane finally reveal their feelings for each other, they're interrupted by a visitor who threatens to reveal everything.
Season 6
Sunday, March 23rd, 2014

1: Truth & Consequences

Jane is forced to finally tell the truth to Grayson, but his reaction leaves her more lost than ever. Meanwhile Owen gets a visit from his estranged brother Charlie that puts his personal life and the firm at risk. As Jane buries herself in work once again to hide from the problems in her life, she discovers her new pro bono case has high stakes with the U.S. government. With Kim on maternity leave, a new lawyer, Belinda joins the firm and gives Jane a run for her money.

Sunday, March 23rd, 2014

2: Soulmates?

Grayson is shocked when Jane tells him that she is Deb; a prickly new attorney is hired to fill in while Kim is on maternity leave; Jane defends a man accused of setting a fire in a record store where he worked that resulted in a death; Belinda and Grayson represent a couple who were trapped on a cruise ship without food or amenities for five days.

Sunday, March 30th, 2014

3: First Date

Stacy helps Jane prepare for her date with Grayson; Jane and Belinda represent a rock star whose recent irresponsible behavior put his band's next tour at risk; Grayson helps a woman who is being evicted from her low-income housing to make room for upscale condos.

Sunday, April 6th, 2014

4: Life & Death

Jane struggles with how to behave around Grayson now that he knows the truth; Grayson represents a widower who wants to honor his wife's last wish to be buried in her backyard, while her parents want her in their family plot; Paul buys a Rolls-Royce for $100; Kim returns to work and enlists Owen's help representing a 12-year-old foster child who is searching for a permanent home.

Sunday, April 13th, 2014

5: Cheers & Jeers

Jane represents a bullied pro cheerleader; Teri pretends to be Paul's lawyer when he gets in trouble for accumulating too much credit card debt; Grayson and Owen defend a family who installed speed bumps on their busy neighborhood street; Jane and Grayson make plans for a romantic evening.

Sunday, April 27th, 2014

6: Desperate Housewife

Pregnant Stacy is concerned when someone suggests her frequent burping is a sign she's having an evil baby. Grayson and Jane are paired together on a case involving national security, but are flummoxed when they're given very little information about their mild mannered client or her charges. Kim represents a family of orphans when their adoptive parents kick them out immediately after home make over show renovations.

Sunday, May 4th, 2014

7: Sister Act

Jane and Grayson spend the night together; Owen defends the Mayor of Malibu; Jane represents a teenage girl in need of a bone marrow match; Kim agrees to let Stacy watch her infant son.

Sunday, May 11th, 2014

8: Identity Crisis

Jane represents a transgendered elementary school student while Grayson takes on a high profile case involving the murder of a college student. Stacy becomes increasingly uncomfortable as Owen showers her with gifts.

Sunday, May 18th, 2014

9: Hope and Glory

Grayson's experience prompts him to make a serious gesture; Jane offers her services to a community that is affected by fumes from a hot sauce factory; Kim must represent her mother in a divorce proceeding against her own father.

Sunday, June 1st, 2014

10: No Return

Jane deals with the death of Grayson. Grayson meets Jane's old guardian angel Fred in Heaven, and pleads for his help to get him back to Jane.

Sunday, June 8th, 2014

11: Afterlife

Jane attempts to prove the innocence of a man on death row; Kim represents a small dance company after their routines are stolen by a pop star; Owen has wedding anxiety.

Sunday, June 15th, 2014

12: Hero

Kim and Owen are unsupportive about Jane's new romance; Kim is rescued from a mugging by a masked superhero; Jane represents a mother whose son died at a football camp.

Sunday, June 22nd, 2014

13: It Had To Be You

Owen and Kim try to talk to Jane about her relationship with Ian; Teri realizes that Ian is responsible for ruining her chances at stardom; Owen and Jane find themselves on opposite ends of a case.