update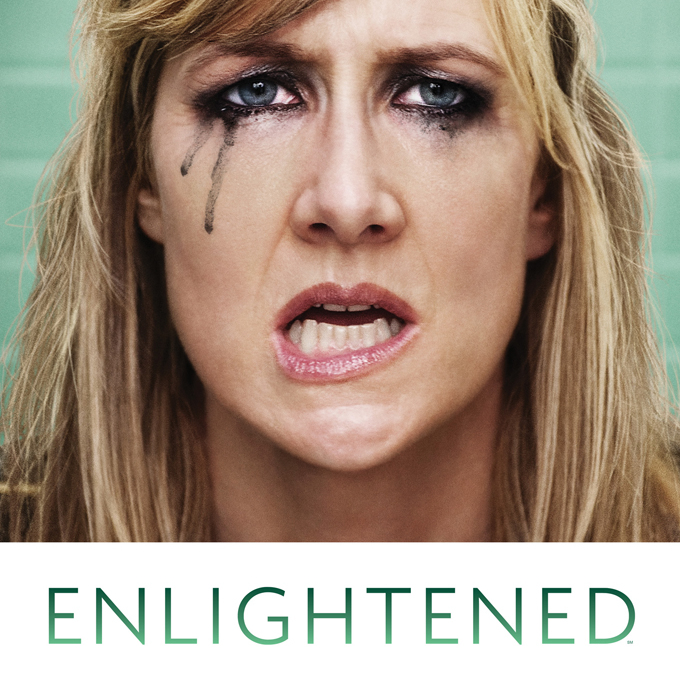 Season 1
Monday, October 10th, 2011

1: Pilot

A corporate employee starts a new life after suffering an on-the-job meltdown and receiving therapy at a holistic treatment center.

Monday, October 17th, 2011

2: Now or Never

Amy's hopes to land a dream job take a hit, as do her attempts to reform her ex-husband and mother.

Monday, October 24th, 2011

3: Someone Else's Life

Disgusted with her new surroundings at Abaddonn, Amy gets excited about the prospect of making a difference with a job at a homeless shelter, but an unexpected bill from her hiatus at the treatment center makes her think again.

Monday, October 31st, 2011

4: The Weekend

Afraid of falling into a rut on her first weekend home after treatment, Amy convinces Levi to revisit one of their favorite spots for a kayaking trip in a remote canyon, but she's disappointed to learn that he can't leave his old lifestyle behind.

Monday, November 7th, 2011

5: Not Good Enough Mothers

A news story about a Mexican-born mother's deportation stirs Amy to rally behind the family, but she has trouble finding similar motivation for human-rights causes among her coworkers or at Krista's baby shower.

Monday, November 14th, 2011

6: Sandy

Amy is delighted to get a visit from Sandy (Robin Wright), whom she met at the Hawaiian retreat, but their friendship begins to deteriorate when Helen rolls up the welcome mat, and Amy has to turn to Levi for a lodging option. Their relationship is strained even more after Sandy misses a yoga session at Abaddonn.

Monday, November 21st, 2011

7: Lonely Ghosts

Five takes on being alone. Amy has a nightmare and calls Levi for comfort. Tyler stays late with Amy to help her wade through a pile of data, and he lets his feelings show. Dougie celebrates his promotion with a night at a bar, and Amy convinces Harper to join them. Helen gives a frank answer to one of Amy's questions. Seeking a resolution, Amy goes back to Levi's.

Monday, November 28th, 2011

8: Comrades Unite!

Amy and Dougie's conflict comes to a head; Amy asks Krista for a favor.

Monday, December 5th, 2011

9: Consider Helen

Helen gets lost in the past when she recalls her deceased husband and runs into an old friend at the grocery store whose husband used to work with him. Meanwhile, Levi vents about Helen's meddling in his failed marriage to Amy when he drops off a photo album.

Monday, December 12th, 2011

10: Burn It Down

Can change come from within? At three in the morning, Levi breaks into Helen's home, strung out, depressed, demanding to see Amy. He agrees to go to rehab the next day, giving Amy hope that the world can change. She renews her attempts to awaken Abaddon's corporate conscience, asking Damon if he'll let her present her research to his team. He says she can have 20 minutes at the next day's staff meeting. Dougie tells Amy she can't go. Will Levi actually go to rehab, can Amy find a way around Dougie, and if so, then what?
Season 2
Sunday, January 13th, 2013

1: The Key

Looking for "the key" to ruin Abaddonn and "free" its employees, Amy orchestrates a meeting with Jeff Flender, a charming whistle-blowing journalist, sharing incriminating e-mails she printed out at work with Tyler's IT password. Though he doesn't find a story in the e-mails, Jeff encourages Amy to dig deeper and find more explosive evidence that could help bring down the company.

Sunday, January 20th, 2013

2: Revenge Play

Amy and a still-reluctant Tyler meet Jeff at a jazz club, where he reveals he's already been working on a story about Abaddonn but needs proof of bribery, leading Amy to revel in her fantasies. When several top execs can't log onto their accounts, Abaddonn's breach of security is exposed, leaving Tyler scrambling to find a solution that won't lead investigators to him or Amy. Suspecting foul play, Dougie vows to root out the true perps, while Krista is rushed to the hospital with a pregnancy complication.

Sunday, January 27th, 2013

3: Higher Power

Amy receives a letter from Levi, who's still in Hawaii and has been bristling under the constraints of Open Air, its holistic philosophy and his bodily-function obsessed roommate Tony. To cope, Levi escapes with a pair of fellow malcontents, Travis and Danielle, for a night of drugs, alcohol and debauchery at a nearby hotel. After pushing himself to his hard-partying limits, Levi decides he's ready to return to Open Air and give rehab one more chance.

Saturday, February 2nd, 2013

4: Follow Me

Amy's inspired by social media; Dougie rethinks his position on the security breach.

Sunday, February 10th, 2013

5: The Ghost is Seen

Not satisfied with the lack of progress in finding evidence against Abaddonn, Amy decides to use someone close to the CEO to get to the information. Therefore Tyler is tasked with approaching the secretary of the CEO to gain access to her computer, but ends up getting closer than first intended.

Sunday, February 17th, 2013

6: All I Ever Wanted

In the giddy afterglow of finding "gold" in Szidon's personal emails, Amy lets down her guard with Jeff, and indulges herself in daydreams of building a perfect life with a dashing journalist. The dream comes to an abrupt end, however, when Levi unexpectedly returns from rehab in Hawaii.

Sunday, February 24th, 2013

7: No Doubt

Tyler pushes Eileen to get Amy a meeting with Abaddonn's president, Charles Szidon.

Sunday, March 3rd, 2013

8: Agent of Change

Before Jeff's exposé article appears, a guilt-wracked Tyler confesses to Eileen. Amy's brought before Charles Szidon to explain herself.