update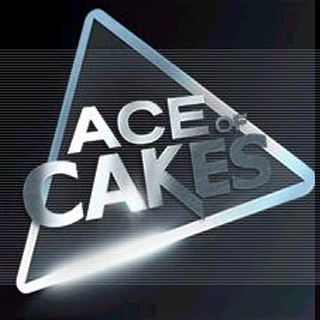 Season 0
not specified

2: Working With Friends

Duff shares his thoughts about working with friends.

not specified

1: Tour

Duff tours his bakery.

not specified

3: Live Where You Work

Duff and company talk about working in Baltimore.

not specified

4: Chefography Special

Before Ace of Cakes became an overnight sensation on the Food Network, the patriarch Duff Goldman, and his eccentric supporting staff, embarked on a unique journey to the spotlight. Chef Duff's background is a story of childhood rebellion, art, music and culinary adventures — including a raucous stint at Burger King, a wild ride at a prestigious pastry school, and a job at one of the best restaurants in the world. His diverse experiences and determination led Duff to hire his friends and open one of the most creative, successful and entertaining bakeries in the nation: Charm City Cakes.

Monday, April 15th, 2019

5: Duff Stuff Volume 1

Duff takes a look back on some of his most over-the-top creations.

Monday, April 22nd, 2019

6: Duff Stuff Volume 2

Duff reflects on some of his most memorable masterpieces.
Season 1
Thursday, August 17th, 2006

1: Triple Crown Cake

21 cakes in a week? Sounds like a lot, but for Duff Goldman and his crew, it's just a normal week at Charm City Cakes. With cakes shaped like Jeeps, game consoles, fish and a special cake for the Preakness Horse Race; this is no easy task - can Duff and his crew pull it off in time?

Saturday, August 19th, 2006

2: Wedding Cakes & Headaches

This week's projects range from large to small, including 300 individual cookie towers; then there are the plans for Duff's Dad's birthday.

Thursday, August 31st, 2006

3: Hell Week

Duff and his team cope with Summer's most crammed week, bringing not only multiple weddings, but graduation festivities that total 27 cakes this week.

Thursday, September 7th, 2006

4: Life's a Zoo

A benefit for the local zoo takes up time for research and problem-solving, while other staff prepare an unusual groom cake, and Duff reconnects with an old friend.

Thursday, September 14th, 2006

5: Duff Goes Hollywood

Creating a cake for Jay Leno is the focus of this episode, and the kitchen location is pretty unbelievable. Duff also helps a restaurant celebrate a birthday, tutors some Brownies, and indulges himself while in Los Angeles.

Thursday, September 21st, 2006

6: Cake Walk

An amusement park wedding, a museum birthday and a gallery opening all require Duff's services, and the cakes are as unusual as the settings. These cakes are for kids and kids at heart.
Season 2
Thursday, January 18th, 2007

1: Chi-Town and Wedding Gowns

Weddings and a birthday populate the second season premiere, as a delivery requires Duff's personal services, and the standard-bearer for groom cakes is created.

Wednesday, January 24th, 2007

2: The Boss is Gone

Chaos ensues while Duff is gone, since there are 39 cakes to prepare this week, and Mary Alice must deal not only with her regular duties, but dip her finger into repairs when a broken cake comes back in. Meanwhile, Duff is having a grand old time on his version of a road trip which includes using the van as his stove.

Wednesday, January 24th, 2007

3: Great Scot

Duff employs some unusual methods to get inspiration for a Scottish wedding cake, a cake is ordered with an addition, and the team is challenged with a flower-themed cake.

Thursday, February 8th, 2007

4: Four Weddings and a Rat

Duff and his team are faced with two weddings that each want two cakes, one for the groom and one each for three brides. All of these cakes are technically challenging, but none quite as much as the wedding cake for one of the assistant decorators – emergency surgery is required. Elsewhere, Geof gets to do a repeat of a popular groom's cake.

Thursday, February 15th, 2007

5: Monkey Business

Replicas make up this week's work. First the team must create a ship, then a famous gorilla, and last is a DJ's groom's cake. Everything still must be transferred, of course, and potholes may ruin a christening.

Thursday, March 1st, 2007

6: Tributes and Tribulations

Duff has a special cake to make for a charity flag football event held by the Baltimore Fire Department, a theater group wants a fairy godfather, and Duff helps his father celebrate a milestone.

Thursday, March 8th, 2007

7: Flying High

It's a week of complicated and artistic cakes that put Geof and Duff to the test with a cake interpretation of the Dance of the Veils, a renowned ski slope and a plane.

Thursday, March 15th, 2007

8: Milestones and Monuments

A cake for a tree lighting ceremony presided over by Duff guarantees fireworks; Geof gets to create a cake for one of his idols, a tennis star; and Duff creates a surprise for a party given by dear friends.

Thursday, March 29th, 2007

9: Cake-Tastrophe

Duff and crew are experiencing their busiest week to date, with 40 cakes in the offing. A birthday party requires three cakes, Starbucks asks for a holiday-themed one, and just for a change they get to create a goth one as well.

Thursday, April 12th, 2007

10: Shell Shocked

A slow week with only seven cakes turns out to be more difficult than expected when the bakery seems to be cursed. Cakes include a difficult turtle, a hamburger and the Taj Mahal.

Thursday, April 19th, 2007

11: Playing Games

Lettered tiles and a cake of squares add up to a famous game replica for a mom.

Thursday, April 26th, 2007

12: The Super Cake

Duff and his staff head for Miami to create the bakery's largest cake ever for the Super Bowl.

Thursday, May 17th, 2007

13: Dr. Duff

The bakery focuses on birthdays and doctors. A radiology company asks the team to create a CT scanner, complete with patient inside. It's also a time for reflection at Charm City Cakes as the staff reflects on moments from the past with a series of flashbacks and outtakes.
Season 3
Thursday, July 19th, 2007

1: Wedding Bells and Shotgun Shells

The Charm City Bakery staff takes a trip to a shooting range and celebrates Sherri's wedding.

Thursday, July 26th, 2007

2: Tattoos and Traditions

The staff creates a variety of nature inspired cakes, including a duck hunt and an armadillo dressed as an EMT. Geof must play EMT, himself, when one of this week's cakes has problems after delivery. Also, Charm City visits a tattoo museum.

Thursday, August 2nd, 2007

3: Mary (Alice) Go Round

Charm City Cakes tackles a carousel cake and a hospital-themed cake.

Thursday, August 9th, 2007

4: Challenge Road Trip

Duff, Geof and Mary Alice are tapped to serve as judges for a Food Network Challenge episode, "Extreme Cakes." They leave Anna in charge to complete the week's cakes.

Thursday, August 16th, 2007

5: Rock & Roll

The Armed Forces Foundation Gala requests a special cake from the Charm City Bakery. The bakery also has an order for a pirate ship and a thank you gift for a very special band.

Thursday, August 23rd, 2007

6: Wishes Granted

The bakery makes some children's dreams come true, including a wedding couple whose children design their cake and a special young guest from the Make A Wish Foundation.

Thursday, August 30th, 2007

7: Stadium Games and Eating Brains

First, the staff has to make zombies. Then, the bakery has two separate orders for stadiums–Camden Yards and Raven's Stadium. Can the staff finish these complicated structures on time and deliver them to their respective owners?

Thursday, September 6th, 2007

8: Battleships and Birthdays

Author Tom Clancy wants a Charm City cake, so the bakery scrambles to make him the Tower of London. Also, Duff's college roommate is getting married. So, this cake is special. To complicate matters even more, the bakery has a cake bound for Philadelphia when Helena requests King Tut's sarcophagus.

Thursday, September 13th, 2007

9: Charm and Charities

This week features three cakes that will get lots of publicity. First, it's the bakery's second Zoomerang cake. Next, HBO's The Wire gets a special cake for a party. And, a Lighthouse cake for a very special Baltimore school.

Thursday, September 20th, 2007

10: Uncle Sam Wants Duff

A special Army birthday cake brings out some special guests. Other cakes include wine and humidors.

Thursday, September 27th, 2007

11: Coach Duff

NBA superstar and Baltimore native, Carmelo Anthony, asks Duff to participate in his charity organization. Duff agrees and brings cake Carmelo helped decorate. Other cakes include a musician's cake and a replica of the USS Carney.

Tuesday, October 16th, 2007

12: Hairspray Premiere

The bakery is consumed with the Baltimore premiere of of Hairspray. They also recreate the tea party from Alice in Wonderland. And, Jeopardy calls on Duff to be a category.

Thursday, December 13th, 2007

13: Charm City Christmas

Duff and company are put in a holiday mood after meeting with Radio City Music Hall about the cake for the Rockette's Christmas Spectacular that is also the 75th anniversary for the show. They also create a cake for a children's charity.
Season 4
Thursday, January 24th, 2008

1: The Harry Potter Cake

When the bakery is asked to create a cake for the LA premiere of Harry Potter, Duff and the gang go all out to create a complete Hogwarts.

Thursday, January 31st, 2008

2: Volcano Cakes and Mix Tapes

The bakery is extremely busy this week with a celebrity softball game, a moonbounce cake and a volcano cake.

Thursday, February 7th, 2008

3: Airplanes and Arks

Three transportation cakes take center stage this week–Noah's Ark with a unicorn, a Delta jet, and a subway car.

Thursday, February 14th, 2008

4: Mascots and Mice

The bakery makes the wedding cake for a couple who used a Charm City cake to get engaged in Season 2. Also, they have to make French toast with a French mouse.

Thursday, February 21st, 2008

5: The Spy Who Caked Me

This week has a wide range of cakes. The gang has to make a birthday cake for Sir Roger Moore's 80th birthday, recreate a scene from The Exorcist, and make a girl scout cookie cake.

Thursday, March 6th, 2008

6: Skaters and Speedsters

Four cakes dominate Charm City this week: a pro-skater's cake, a massive wedding cake, an over the top baby shower cake, and a replica of a Porsche.

Thursday, March 13th, 2008

7: Celebration Week

The gang has to make a lot of cakes for various celebrations. Cakes this week include: a fork cake, a 21st birthday cake wit hthe theme of cocktails and coffee, and a Bicentennial Clock for St. Mary's University.

Thursday, March 20th, 2008

8: Police Cars and Wine Bars

Charm city has a host of complicated cakes this week. First, a replica police cruiser with working lights proves difficult. But, they also have to create a magnum of wine, a basket of yarn, and a Harley Davidson.

Thursday, March 27th, 2008

9: Avenue Q Cake

The bakery gets a backstage tour when the Broadway play Avenue Q comes to Baltimore.

Thursday, April 3rd, 2008

10: Duff's Birthday

This is a week filled with some serious birthdays, including an autograph book, a fishing boat that brings back bad memories, and Duff's birthday celebration. A scrapple battle features prominently.

Thursday, April 24th, 2008

11: Skate, Rattle and Roll

This week, the cakes include a roller derby celebration cake, a corvette, and a manatee's whole family.

Thursday, May 1st, 2008

12: Wedding Week

Charm City Cakes focuses on weddings with cakes that celebrate hockey, the Baltimore skyline, and a traditional four-tiered flower cake.

Thursday, May 8th, 2008

13: Book of Cakes

A book about the bakery is in the works, so the team creates cakes that will be photographed for it.
Season 5
Sunday, June 29th, 2008

1: Food Network Friends

The Broadway premiere of Crybaby demands a huge cake. Geof has to create a giant skyscraper for Philadelphia. And, Duff is extremely busy when he's asked to appear on several other Food Network shows (Diners, Drive-Ins and Dives and Paula's Party).

Thursday, July 17th, 2008

2: World's Largest Cupcake

Charity takes center stage with two cakes destined for charity events–a giant cupcake and a roulette wheel. Also, Charm City designs a cake that replicates the bakery.

Thursday, July 24th, 2008

3: Elephant Delivery Service

A book cart, a novel on the Federalist Papers and a toy tower are a few of the cakes the gang makes this week. The toy tower is extra special because Duff dresses as an elephant to deliver it.

Thursday, August 7th, 2008

4: Pandamonium

This week's premiere cake features giant replicas of the cast and two smoke machines. A special appearance by Jack Black at the Kung Fu Panda premiere makes Duff's day.

Thursday, August 14th, 2008

5: Swimming with the Sharks

Duff takes a cake to an aquarium where he gets up close and personal with some sharks. The bakery crew creates a dog show cake and a rubber ducky for an anniversary.

Thursday, August 21st, 2008

6: Pinball Wizard

While Duff skates for charity, the staff creates some detailed cakes--a Fenway replica, a pinball machine, and a light up Goddess.

Thursday, August 28th, 2008

7: Lord Stanley

Charm City gets a visit from the NHL's actual Stanley Cup as a model for a wedding cake. The gang also creates a dirt bike cake and an island-themed wedding cake.

Thursday, September 11th, 2008

8: Gone to the Dogs

When Charm City is asked to make a cake for Milkbone, Geof's dog is used as the model. the gang also makes a Star Trek inspired cake and Dachshund in a bun.

Thursday, September 18th, 2008

9: Frogs to Turkey and Everything In Between

Charm City creates a frog cake for the zoo. They also design a replica of the Lincoln memorial and turducken made of cake.

Thursday, September 25th, 2008

10: Get Cake

The movie Get Smart premieres in Boston, and Geof, Mary Alice and Duff get to attend. When the three return, the bakery is making a crazy funeral cake.

Thursday, October 2nd, 2008

11: Tanks, Trucks and Vikings

A veteran wants an Army tank. The bakery staff also makes a replica of a Mack truck. And, a couple of Renaissance Fair participants are getting married and want a Viking ship as their cake.

Thursday, October 9th, 2008

12: The Big Cakeowski

Charm City goes to the movies with cakes dedicated to The Coen Brothers' The Big Lebowski and Star Wars' Millennium Falcon.

Thursday, October 16th, 2008

13: New Frontiers

This week's cakes (a giant moon, a peanut butter cup and a sandcastle) take a backseat as Duff and Mary Alice explore LA and consider opening a Charm City in the West.
Season 6
Thursday, January 15th, 2009

1: Fire Fighters and Fire Breathers

The bakery is all fired up when they make a special cake for a firefighting contest and a giant fire breathing dragon.

Thursday, January 22nd, 2009

2: Snow Boards and Cupcakes

The bakery has never had good luck with cupcakes and this week is no different. Meanwhile, Duff tries his hand at a snowboarding cake.

Thursday, January 29th, 2009

3: Tiki Time

The crew has a variety of cakes this week: a tiki wedding cake, a couch potato and a horse cake with a pattern.

Thursday, February 5th, 2009

4: Food, Fashion and Galactic Bounty Hunters

Duff builds a whisk and shoes for charities. Plus, a Star Wars cake is a lot of fun.

Thursday, February 12th, 2009

5: Macy's and the Big Apple

It's all about New York as Charm City helps Macy's celebrate. Also, a petting zoo needs a cowboy cake.

Thursday, March 12th, 2009

7: Ghoul's, Ghosts and Chocolate

This week's cakes include a giant chocolate bar, a haunted chapel complete with zombies, and a Great Pumpkin cake.

Thursday, March 19th, 2009

8: What's Up Cookie?

Girl scouts, office chairs and plantation houses feature prominently in this week's cakes.

Thursday, March 26th, 2009

9: I Do!

There's a wide range events tonight, as Duff and his crew build an anesthesia machine out of cake, channel Edgar Allen Poe, and help a client who chooses Charm City and a fortune cookie cake to propose – a first for the building.

Thursday, April 2nd, 2009

10: The Eagle Has Landed

Charm City Cakes' latest assignment includes the Philadelphia Eagles' mascot who may or may not be an asset. Elsewhere, a Nikon camera cake is perfected, and everyone attends a benefit for the Make a Wish Foundation.

Thursday, April 9th, 2009

11: Demolition Cakes

There are bridal cakes galore and a Christmas stocking cake tonight, but the biggest challenge is a cake made to look like a house mid-destruction.

Thursday, April 16th, 2009

12: Bobble Head Bakery

Duff's team goes international with a cake based on a beloved French children's book, a birthday cake inspired by Antartica, and a tricky one that recreates a bobble head pitcher from American baseball.

Sunday, May 3rd, 2009

6: King of Charm City

The TV show, King of the Hill orders a barbecue grill. The team makes a school locker for a teen. And, Du Pont Circle from D.C. is recreated in cake.

Saturday, May 9th, 2009

13: LOST in Hawaii

Duff and the Charm City Cakes team head to Hawaii when one of the actors from ABC's Lost orders an unusual cake to commemorate the show's 100th episode.
Season 7
Sunday, July 19th, 2009

1: Baked Alaska

It's an astronomy-themed week as the team creates a planet and a famous telescope, and then get in touch with their charitable side. Meanwhile, Duff is on a road trip to Alaska where he will help celebrate the state's 50th anniversary.

Thursday, July 30th, 2009

2: Three Ringed Bakery

Cirque du Soleil demands a high flying cake. The bakery designs a cake for dummies, and Duff serves as a judge at a culinary competition.

Thursday, August 6th, 2009

3: Cakes Take Flight

Mary Alice parties. Katie makes an intricate surprise birthday cake. Geof and Duff spend time on the hot air balloon from the Wizard of Oz. And, the gang makes a cake for an anonymous customer.

Thursday, August 13th, 2009

4: Pasta, Pizza and Pastry

This week is crazy at Charmed City Cakes. The week takes on an Italian theme with a Venitian gondola, gangsters, pizza and a missing pasta machine.

Thursday, August 20th, 2009

5: Yankee Stadium

Elena creates a bass guitar for a special client. Erica feels a lot of pressure while creating her cake. And, Duff, Geof and Mary Alice travel to New York for the opening of the New Yankee Stadium.

Thursday, August 27th, 2009

6: Big Red Squig

The Charm City gang creates a video tribute at the Contemporary; Duff and Ben come up with the craziest video game star ever

Thursday, September 3rd, 2009

7: Double Secret Cake Surprise

This week Mary Alice is a nervous wreck trying to keep everything straight without spilling the beans - a bride and groom have BOTH ordered surprise cakes for each other on the day of their rehearsal dinner. Ben and Elena work on a huge Humpty Dumpty bridal shower cake and the bakery staff muses on the consequences of National Egg Day.

Thursday, September 10th, 2009

8: It's a Hard Knock Cake for Duff

Big cakes and even bigger events are on order this week. Duff and his new buddy Brett make a cake for a Best Buddies International gala hosted by Superstar quarterback Tom Brady. Ben engineers an evil robot cake from the BBC TV series "Dr. Who" that spins, yells and destroys. The entire bakery staff gets to settle some workplace grievances at Splatter Hill paintball field. And Duff and Mary Alice make their long-awaited stage debut with the Annie National Tour.

Thursday, September 17th, 2009

9: Charm City Carnival

Carnival Cruise Lines is coming to Baltimore and what better way to kick off the celebration than with a cake of the cruise ship Carnival Pride from Charm City Cakes! To Duff's surprise, Katie asks to take the lead on this massive project. But she's quickly overwhelmed by all the details on the Pride and falls behind schedule - can Duff and the decorators save her from going down with the ship?? And OMG! Lauren is making a cake inspired by the totally awesome 80's. Duff, Mary Alice and the decorators get radical remembering all the tubular 80's fashion. The beat is on as Duff and Geoff create another crazy cake... A giant marimba!

Thursday, September 24th, 2009

10: En Garde!

This week Erika is tasked with creating an extravagant, 5-cakes-in-1 anniversary cake for Philadelphia's famed Mummers Parade, only to have gravity rain on her parade as full-blown cake-meltdown strikes. Duff is asked to throw out the first pitch at an Orioles game but has to be taught how to throw a ball first. And in a bakery first, Charm City Cakes is challenged to a duel by one of their clients. Will Geof be able to defend the bakery's honor?

Thursday, October 1st, 2009

11: Get Your Kicks on Cake

Katherine and Ben make a diner cake as they celebrate Route 66. A pacemaker cake grosses out Lauren. And, Charmed City has to deal with horrific humidity.

Thursday, October 8th, 2009

12: Dizzy Doings

A psychic causes havoc in Charm City Cakes. An alien wedding cake commands attention. And, Duff plays with fireworks.

Thursday, October 22nd, 2009

13: Book of Cakes

This episode finds the CCC team hard at work creating cakes that will be photographed for an upcoming book about the bakery. Hilarity ensues as the decorators are given free REIN to make the cakes of their dreams!

Thursday, October 29th, 2009

14: Harry Potter and the Big Apple

Duff is invited to design a cake for the premiere of "Harry Potter and the Half-Blood Prince". Later on, Mary Alice and Duff deliver a cake for the publication of the "Ghost Girl" novel.

Thursday, December 3rd, 2009

15: Merry Cakemas

The Charm City crew gets in a holiday spirit by dressing up as Duff! Ben and Anna are challenged by a cake in the shape of a house getting demolished. Mary Smith pipes the ultimate Christmas stocking cake and Duff gets excited to do a pair of bridal cakes: a pineapple cake and a piece of luggage.
Season 8
Thursday, January 14th, 2010

1: Man Caves

It's a testosterone-filled bakery as the crew of "DIY Network's Man Caves" invades the bakery to outfit Duff with a new guy-themed basement. Duff, Elena and Geof road trip to the Windy City to deliver a cake and wow the lovers of the independent music scene with some Baltimore rock.

Thursday, January 21st, 2010

2: Fondant and Finances

Duff doesn't even own a tie, yet he gets to ring the opening bell on Wall Street when he is commissioned to do a cake modelled after the New York Stock Exchange. Plus, he delivers a whisky celebration cake to the famous James Beard kitchen.

Thursday, January 28th, 2010

3: Christmas in July

Duff helps a romantic fireman find a very memorable way to propose. Then he lets Joe tag along for a taste of big city life as he prepares a dessert buffet for a high end New York PR firm celebrating Christmas in July. And, the bakery staff become silent film comedy stars.

Thursday, February 4th, 2010

4: Copper, Carbonite and Jewels

Elena goes all out creating a cake of Han Solo frozen in carbonite while the entire bakery staff chips in to help mould a 70-plus pound chocolate likeness of the famous Civil War statue, Moment of Mercy. Musician Jewel stops by Charm City cakes and shows off her skills with fondant.

Thursday, February 11th, 2010

5: A Four Letter Word For Pastry

Charm City Cakes is bitten by the crossword by as they concoct a living crossword wedding cake. Duff and his decorators hob nob with celebrities as they participate in a star-studded USO gala then deliver the cake to the everyday service men and women.

Thursday, February 18th, 2010

6: Oprah!

Charm City Cakes gets a visit [and performance] from the country rock trio The Avett Brothers. Lauren pesters Geof to oversee her work on a crazy groom's cake, a band bus. And Duff gets an impossible deadline to make a cake to take to a TV set in Chicago... and when Oprah calls, how can you refuse?

Thursday, February 25th, 2010

7: Charm City Throwdown

Duff and his bakery staff concoct an elaborate cake to celebrate the 40th anniversary of Monday Night Football and Duff gets to deliver the cake to "Redskins' field" on game day. Then, Duff puts his chef skills on the line when he battles Michael Symon in the Iron Chef kitchen stadium.

Thursday, March 4th, 2010

8: A Cake to Take the Cake

CCC gets its biggest cake challenge EVER when Duff and his bakery are commissioned to do a life-sized motorcycle groom's cake, complete with ignition! Plus, it's paired with a sky-high 10-tiered photo cake for the same wedding.

Thursday, March 11th, 2010

9: Dog Day Afternoon

Haloti Ngata of the Baltimore Ravens drops by the bakery to fix up a pre-game cake for his teammates. And, the bakery staff muses about pets as cakes go to the dogs... dogs on airplanes, dogs in armchairs, and fabulous Arnie, the growling Chihuahua.

Thursday, April 8th, 2010

10: The Revenge of Ivan the Terrible

Charm City Cakes practices its foreign language skills as the decorators take on two formidable historic figures... a Terra Cotta warrior from China and huge replica of Russia's Saint Basil's Cathedral.

Thursday, April 15th, 2010

12: Bake, Rattle and Roll

Duff is commissioned to do a cake for Aflac's Pediatric Cancer Center in Atlanta. Then Duff, Geof and Elena head out to NAMM where they check out the latest and greatest in the music world and create and upright, oversized guitar for the 20th anniversary of Acoustic Guitar Magazine.

Thursday, April 22nd, 2010

13: Clone Wars

Star Wars geeks unite! Duff and his team travel to California to because they've been asked to make an R2-D2 Cake at Big Rock Ranch located at Lucasfilm for the season two wrap party for The Clone Wars. Not only do they get a behind-the-scenes look at the animation process, but a certain someone drops by the party.

Saturday, November 27th, 2010

11: Holiday on Icing

Charm City Cakes gets in the holiday spirit by decking the halls, sipping the eggnog and hitting the gold course... literally. The bakery staff chop a tree, decorate ornaments and sneak around town playing Secret Santa. But evil Christmas elves cause some damage when Katherine's snowflake wedding cake takes a hit.
Season 9
Thursday, July 1st, 2010

1: 100 Episodes Of Cake

Duff and the rest are challenged with creating a roller coaster cake; the bakery staff looks back on past episodes.

Thursday, July 8th, 2010

2: Miami Meltdown

An Egyptian pharaoh cake proves to be difficult when they forget one important ingredient and try to move it to its destination.

Thursday, July 15th, 2010

3: 30 Rock (And Roll)

Duff and his staff are invited by Tina Fey to make a cake to star in 30 Rock for their season finale.

Thursday, July 22nd, 2010

4: Indy, Ice and Improv

Tommy envisions how to make a KITT car; Duff and Geof get a last minute birthday cake order.

Thursday, July 29th, 2010

5: Duff Goes to Bat

One of the biggest architectural challenges to date; Neuschwanstein Castle in Bavaria.

Thursday, August 5th, 2010

6: Boston and the Pops

Duff delivers a cake to the Boston Symphony Orchestra in a tuxedo; runs into a Boston legend and throws out the first pitch in one of the Red Sox' season openers.

Thursday, August 26th, 2010

7: Happy Birthday Jimmy John's

Chef Duff and the decorators hit the high seas to create a sailing cake.

Thursday, September 2nd, 2010

8: Full Throttle Bakery

The first ever rocket cake by Chef Duff; rocket lessons from the Blue Angels.

Thursday, September 9th, 2010

9: Music and Mayhem

Mary Alice gets a tour of Geof's hometown when they deliver a cake for "Relay for Life"'; Duff takes a Grammy inspired cake to New York's famous singing public school.

Thursday, September 16th, 2010

10: Grand Ole Opry

85th anniversary cake for the Grand Ole Opry with a real mic inside; the cake is a problem after it begins sagging and the mic stops working.

Thursday, September 23rd, 2010

11: Charm City... Off the Grid

Chef Duff heads to Franklin Grove, IL to make a 175th year anniversary cake; difficulties arise when the bakery is the size of a large closest.

Thursday, September 30th, 2010

12: Slow Mules and Fast Cars

Duff makes a Nascar cake for one of the country's hottest racing teams at the Charlotte Speedway.

Thursday, December 9th, 2010

13: UK Invasion

A cake for Shakespeare's Globe Theatre in London by Charm City Cakes.
Season 10
Thursday, January 6th, 2011

1: US Open

Chef Duff presents a cake at the US Open Grand Slam Tennis Tournament in Flushing Meadows; cake for 30th Anniversary of Motorweek.

Thursday, January 13th, 2011

2: Betty White Takes the Cake

A cake balancing contest; Betty White receives a cake for her favorite animal charity.

Thursday, January 20th, 2011

3: A Millionaire Moment

Two enormous cakes due at the same time; 1500th anniversary of "Who Wants to Be a Millionaire' cake'; cake for the indie band "Pavement".

Thursday, January 27th, 2011

4: Come On Down!

Duff is a surprise guest on "The Price is Right", creating three huge cakes for the show.

Thursday, February 3rd, 2011

5: A Cake in Shining Armor

Chef Duff makes 85 cupcakes for the 85th anniversary of the New York Rangers'; a knight cake to Medieval Times.

Thursday, February 10th, 2011

6: Charm City Cakes Goes Back to the Future

"Back to the Future" celebrates its 25th anniversary starring Michael J. Fox, Leah Thompson and Christopher Lloyd; DeLorean time machine cake.