update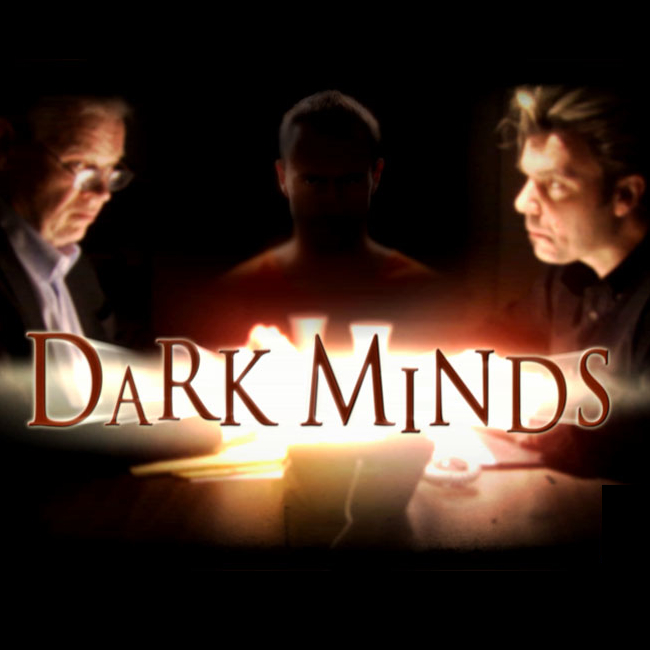 Season 1
Wednesday, January 25th, 2012

1: The Valley Killer

Between 1978-1988, seven women are brutally stabbed and dumped in the woods of the Connecticut River Valley. Phelps seeks answers from a woman who survived the serial killer's attack and may be able to use shocking new person of interest in the case.

Wednesday, February 1st, 2012

2: The Eastbound Strangler

What kind of serial killer removes his victims' shoes and socks, then lays the bodies facing east? Phelps heads to Atlantic City to investigate the 2006 murder of four street girls to see if they connected to a breaking case on Long Island.

Wednesday, February 8th, 2012

3: The Babysitter Killer

In 1976-77, a pedophile abducted and murdered four children from affluent Detroit neighborhoods. Phelps travels to the dark side of suburbia to ask: What kind of monster bathes, cleans and dresses his victims in fresh clothes after he kills them?

Wednesday, February 15th, 2012

4: The Woodsman

The streets of Main South, in Worcester, MA, are an urban jungle. Between 2003 and 2007, five down and out women go missing, their remains found in wooded areas outside the city. Phelps tracks the hunter, following the trail of evidence.

Wednesday, February 22nd, 2012

5: Double Initial Murder

In 1971-73, three little girls were snatched up, violated and murdered. They all shared something else--their first and last names started with the same letter. Phelps travels to Rochester, NY to search for answers in a town that won't let go.

Wednesday, February 29th, 2012

6: Brutal Bayou

Phelps travels to the Deep South to investigate the murder of 8 girls over 4 years. But a maverick private investigator, multiple persons of interest, and rumors of police corruption make this case murkier than a Louisiana bayou.

Wednesday, March 7th, 2012

7: Mississippi Five

In 1996, someone terrorized the elderly residents of Columbus, MS, brutally killing 5 senior citizens in their homes. But local law enforcement and a secret source have Phelps wondering if they're looking at a serial killer.

Wednesday, March 14th, 2012

8: Dance with the Devil

Who killed Jane Goodwin in 1982? Was it a serial killer responsible for similar murders in Connecticut and New Jersey? Phelps is convinced he's got his man, a convict he's corresponded with for years. But can Phelps make him confess?
Season 2
Wednesday, February 27th, 2013

1: The Original Night Stalker

This killer stalked suburban streets throughout California, working from Sacramento down to Los Angeles. Known to have committed 50 rapes and 10 murders, he remains one of America's most terrifying and elusive serial killers.

Wednesday, March 6th, 2013

2: Blonde, Blue-Eyed, and Gone

After 10-year-old Holly Piirainen disappeared in 1993, Molly Bish, a girl the same age from a nearby town, wrote Holly's parents a heartfelt letter. Seven years later, Bish went missing too. Eventually, both girls' bodies were found just 10 miles apart. With two other similar cases in Connecticut and Massachusetts, Phelps' mission is personal to find answers to these crimes that occurred in his local community.

Wednesday, March 13th, 2013

3: The Coastal Killer

Five girls, all out late in the quiet coastal town of Newport, Oregon, disappeared in the 1990s. Four were found murdered, but one remains missing. No one has been charged with these murders, but no matter how hard they try, killers always leave clues.

Wednesday, March 20th, 2013

4: The Texas Killing Field

Since the 1970s, 30 young girls have gone missing in a flat, no-man's land outside of Houston. Several of them have turned up dead, leaving investigators to question which murders are connected and where is the pattern of this killer...and most importantly, when he will strike again.

Wednesday, March 27th, 2013

5: The I-70 Killer

Every day, I-70 carries thousands across the Midwest. But in 1992, the highway also carried a serial killer with six victims across five states. With the help of a possible survivor, the team hopes that her memories can help unlock the dark secrets of I-70.

Wednesday, April 3rd, 2013

6: The Mall Killings

In Boca Raton, Florida, this serial killer shops for his victims while they're shopping for clothes by prowling a suburban shopping mall. For Raven, this is the case that keeps him up at night as this killer has so many quirks and traits...and such confidence.

Wednesday, April 10th, 2013

7: The Colonial Parkway Murders

A seemingly idyllic drive through the scenic forests of historic Virginia is riddled with a serial killer who likes to murder in pairs. With eight unsolved murders in the area, are they coincidences or the work of a very sophisticated killer?

Wednesday, April 17th, 2013

8: The Highway of Tears

Over a period of 30 years, more than 30 young women have gone missing on Canada's Highway 16. In this tragic, seemingly never-ending tale of hitchhiking gone horribly wrong, the DARK MINDS team assesses if this is the work of one serial killer or many.
Season 3
Wednesday, April 2nd, 2014

1: The Secrets of Israel Keyes (1)

The team tries to unearth the secrets of Israel Keyes.

Wednesday, April 2nd, 2014

2: The Secrets of Israel Keyes (2)

The team tries to unearth the secrets of Israel Keyes.

Wednesday, April 9th, 2014

3: The Phantom of Civil Theater

The team investigates a local theater's dark past; three people are missing, but only two have been found dead.

Wednesday, April 16th, 2014

4: Death on a Beach

Two teenagers are murdered in Torrey Pines Beach, Calif., and 30 years go by with no justice for the young victims; now, the ``Dark Minds'' team retrace the teenagers' final hours and uncovers new clues.

Wednesday, April 23rd, 2014

5: Long Island Serial Killer

The team is looking for clues to stop a Long Island Serial Killer.

Wednesday, April 30th, 2014

6: Road Paved in Murder

A serial killer abandons the naked bodies of young women near highways outside of Denver; now, ``The Dark Minds'' team looks for connections and clues in the Aurora County Murders.