update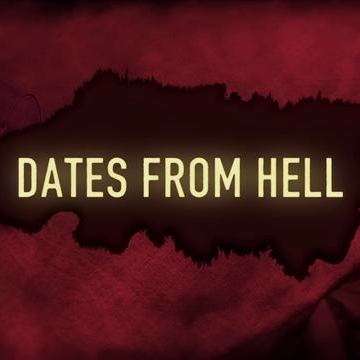 Season 1
Wednesday, July 11th, 2012

1: Tourist Terror

A beautiful, bright young woman is on the vacation of a lifetime when she suddenly finds herself in a world of trouble. After accepting a date from a local man she is forced to fight for her life to escape a violent predator. Keri Potts was a career minded woman. She traveled to Italy with a good friend for some much needed rest and relaxation. After letting down her ever-present guard, Keri found herself trapped in an apartment 6 stories up with a violent predator. After a knockdown, drag-out fight, leaps and bounds across Italian rooftops, and a chance encounter with an unexpected hero she was able to escape to safety. With the help of the U.S. Embassy she was able to get some bittersweet justice.

Wednesday, July 11th, 2012

2: Virgin Targets

Rick drives Darlene to a lovers' lane deep in the New Mexico desert. When his car battery mysteriously dies, the two college students are forced to brave the dangers of the night to get to safety. Darlene and Rick went on a date to a local lover's lane in the desert. When their car battery died miles from their dorms they found themselves stranded. Thinking their luck was changing when strangers drove by their secluded location the unsuspecting couple accepted help from the three men in the passing car. The strangers took Darlene and Rick on a ride they would never forget. After hours of terror they were finally abandoned, separately, in the middle of nowhere and had to find their way back to safety. Torn apart by this traumatic event the two came together for an emotional reunion more than 25 years later.

Wednesday, July 18th, 2012

3: A Kiss Before Dying

Zach has planned a romantic first date for Yvette, including dinner and a moonlit walk in the woods. But the date soon turns violent, and the teenagers find themselves fighting for their lives. Yvette and Zach were friends for years before they decided to go on their first date together. Determined to make the night extra special Zach planned a romantic dinner followed by a moonlight walk around the Little Dell Reservoir right outside Salt Lake City. Everything was going perfectly until a stranger happened upon them in the woods and shot each of them at point blank range. As Yvette clung to life a passersby heard her cries for help and was able to call in emergency crews to make a dramatic rescue.

Wednesday, July 18th, 2012

4: Charming Nightmare

A single mom going through a nasty divorce lets her guard down to enjoy a night on the town with a new man. Little did she know he wasn't the kind, handsome stranger she thought he was. Connie Williams was excited when she met a kind, southern gentleman. Taken by his charm Connie accepted a date from Ronnie even though he was an older man. They had a few lunch dates before they planned dinner and a movie for Friday night. The special date turned out to be a night of terror when Ronnie became drunk, belligerent and violent. Connie was able to call a friend for help and escape the violence just in time. Ronnie totaled her car while driving drunk down a mountain. Connie shares her horror story for the first time with Dates From Hell.

Wednesday, July 25th, 2012

5: Web of Seduction

A man develops a romantic relationship with a beautiful woman he finds on an online dating site. They finally decided to meet in person. But when he arrives at her house to pick her up, she is not the dream date he was expecting. A horror movie came to life when an aspiring serial killer used an internet dating website to lure unsuspecting men to his film set. That is where the madman acted out his most terrifying story lines. One man lucky enough to escape was stunned to learn from his local news that he was not the only victim. He came forward to police and became the star witness in a made for TV trial to bring the murderer to justice.

Wednesday, August 1st, 2012

6: Highway Horror

A date goes terribly wrong when a teenage girl finds herself locked in a car with a dangerous man. Too scared to wait for help to arrive she attempts a great escape. In a case of mistaken identity Nikita went on a date with the wrong man. She realized she was in danger when the stranger driving locked her in the car as he speed down the interstate. She quietly called 911 and tried to explain the situation. The dispatcher sent police out onto the highway and they searched frantically to find the car Nikita was in. Fearing that her window of opportunity to escape was running out Nikita felt forced to make a life or death decision. Determined not to be a victim, the young girl chose to take a dangerous course of action. Confused and hurt she was able to find her way to safety.
Season 2
Friday, April 12th, 2013

1: First Date, Last Date

After years of longing for the woman of his dreams, Allan, a hopeless romantic drops in on Christine for an impromptu date. He hopes to finally resolve his feelings of unrequited love. It's a date that spirals into a confrontation of staggering violence.

Friday, April 12th, 2013

2: Killer Night

Holly and Chris are carefree college sweethearts who steal away from a fraternity party to get some time alone under the stars. At a secluded stretch of railroad tracks, their romantic date takes an unexpected turn with a bloody and brutal assault.

Friday, April 19th, 2013

3: Bullet for My Baby

Teen sweethearts Eddie and Melinda have a secret place -- an abandoned grotto bridge. But one terrible night, when the young lovers' romantic hideaway becomes a fatal trap, a dark and twisted family secret is revealed.

Friday, April 19th, 2013

4: Dark Knight

Jansen is head-over-heels for handsome Navy veteran, Jon. But a man with a maniacal plan turns a special date they're on into a bloodbath of epic proportions. The question is, with all his military training, what can Jon do to protect Jansen?

Friday, April 26th, 2013

5: Blood Red Roses

When Larry's parents head out of town for the night, he invites Martilynn over for the date of a lifetime. But the lovers' tryst turns twisted when a breakup leads to a potentially fatal encounter - made worse when the weapon of choice is a Samurai sword.

Friday, April 26th, 2013

6: Say Yes or Die

Kevin is an ideal suitor who wants to make Natalie his queen. But she's far from ready to commit. Their date was supposed to be a romantic heart to heart. Instead it becomes an assault of unimaginable horror and gore.

Friday, May 3rd, 2013

7: iMurder

After a ruinous marriage, Catherine retreats to the world of online dating and soon meets a potential soulmate. But when the wrong man shows up at her door, her long-awaited evening of romance becomes a cruel lesson in fear and survival.

Friday, May 3rd, 2013

8: Slice of Love

When Chris suggests they take their budding internet romance to the next level, Danielle couldn't be more excited. But their digital dream date turns into a real-life nightmare, and Danielle must gather her wits to survive a monstrous predator.

Friday, May 10th, 2013

9: Roll of the Die

At a golf tournament getaway, the chemistry between Mary Kay and Wade is palpable - at first. But when she shows off her new man, a colleague bristles. Conflict simmers, and a carefree date descends into a ruthless attack driven by sheer rage.

Friday, May 17th, 2013

10: A Date with Hate

Out on a heady night at one of the glitziest clubs in Manhattan, Richard and Luis are proud and in love. But the bright lights blind them to the city's darker side -- until a seemingly innocuous decision unleashes a brutal assault.

Thursday, June 6th, 2013

11: Blood Red Carpet

Eye-catching Kendra has been unlucky at love. Now an old flame has reentered her life ? a swarthy and smooth flamenco guitarist named David. But a surprise visitor darkens her doorway and turns their idyllic evening into a bloodbath.

Thursday, June 13th, 2013

12: Misery Loves Company

Bartender Aretha's old boyfriend is jealous of Carey, her new man who she's hoping will pamper her like a princess. But her dream date gets hijacked when she's taken prisoner in a house of horrors. Somehow she must escape her savage captor, or die.

Thursday, June 20th, 2013

13: Blood Lust

On her birthday, Jennifer's boyfriend, Robin treats her to an hibachi grille and the hottest dance club in town. But in a terrible turn, with a twisted accusation, demons are exposed. Their lives are suddenly consumed in a torrent of rage and blood.

Thursday, June 27th, 2013

14: No Escape

Ken and Sarita, are setting off for a romantic Valentine's Day getaway. But while she packs something sexy to wear, he's packing a gun. It's a fateful night's plan Â- one that will pit them both in the struggle of their lives.

Thursday, July 11th, 2013

15: Dream Date, Hell Date

Jennifer feels an instant connection with Eddie -- a bond that lingers long into a tender night spent laughing and cuddling at a local park. But at the banks of an angry river, a horrible crime plunges her night into deadly chaos.

Thursday, July 18th, 2013

16: Love You To Death

Dinner and a movie make for a romantic night out for Jessica and Glenn. What better way to make it last than to hold out for the sunrise? But before the dawn, a sudden attack with a butcher's knife will leave one of them clutching to life.
Season 3
Thursday, May 1st, 2014

1: Kiss Me, Kill Me

Kay can't help but notice Scott, the new kid at school. Her heart skips when he asks her out. He is a gentleman, opening doors and paying for dinner and tickets. But at the stroke of her midnight curfew, her dream evening becomes her worst nightmare.

Thursday, May 8th, 2014

2: Nightmare at Lover's Lane

Medford teen Erin's longtime crush, Mark, has finally asked her out! They drive to Mystic Lake, a local "lover's lane" The night is going smoothly until a vicious attack takes this date on a terrible detour.

Thursday, May 15th, 2014

3: Long Kiss Goodnight

Dick and Jean get a second chance at love. They meet for a romantic dinner in San Jose. But Jean quickly learns that old habits die hard. What started as a reconciliation is turning into a case of mistaken identity and a deadly game of cat and mouse.

Thursday, May 22nd, 2014

4: Dr. Feelgood

Cherie is looking online for new fish in the sea. She connects with a handsome doctor. They spend a sunny afternoon on his boat in Portsmouth, RI. Dark clouds are coming over the horizon and this carefree date is about to take a turn of the worst kind.

Thursday, May 29th, 2014

5: Piece of My Heart

Janae is a young college student living in New York City. After going on a date with a local man, she is confronted at home by her obsessive ex-boyfriend. Fueled by rage and jealousy, her ex turns his aggression toward Janae and her new date.

Thursday, June 5th, 2014

6: Blood Red Proposal

Debra and Alfonso have been dating a few weeks, but always with friends. But tonight, Alfonso has something to tell Debra, alone. They have a romantic dinner and go to the park. He proposes, but before she can answer, their date takes a violent turn.